In light of the crisis, digital transformation has become a higher priority for large enterprises if they are to continue growing.
For example, Seagate reports that "two-thirds of global CEOs" expected to focus on digital strategies to improve customer experience by the end of 2019.
A further 76% of companies, reported by Accenture, are investing in emerging technology.
Barriers in the way of digital transformation
While corporations have put digital transformation on their agenda, barriers remain. Decision-making processes in large companies are slow. Bureaucracy presents hurdles before an idea is considered acceptable, slowing down the process of innovation implementation.
In this article, you will find 10 reasons why digital transformation fails in corporations, and the steps you can take to ensure that your digital transformation project will succeed.
What is digital transformation?
Digital transformation is a process of modifying or creating new business activities with the help of digital technologies. It usually covers customer experience and company culture.
Typically, the company's digital transformation includes:
Implementing new technologies;

Driving efficiency and cutting down the costs;

Improving user experience;

Changing the company's culture.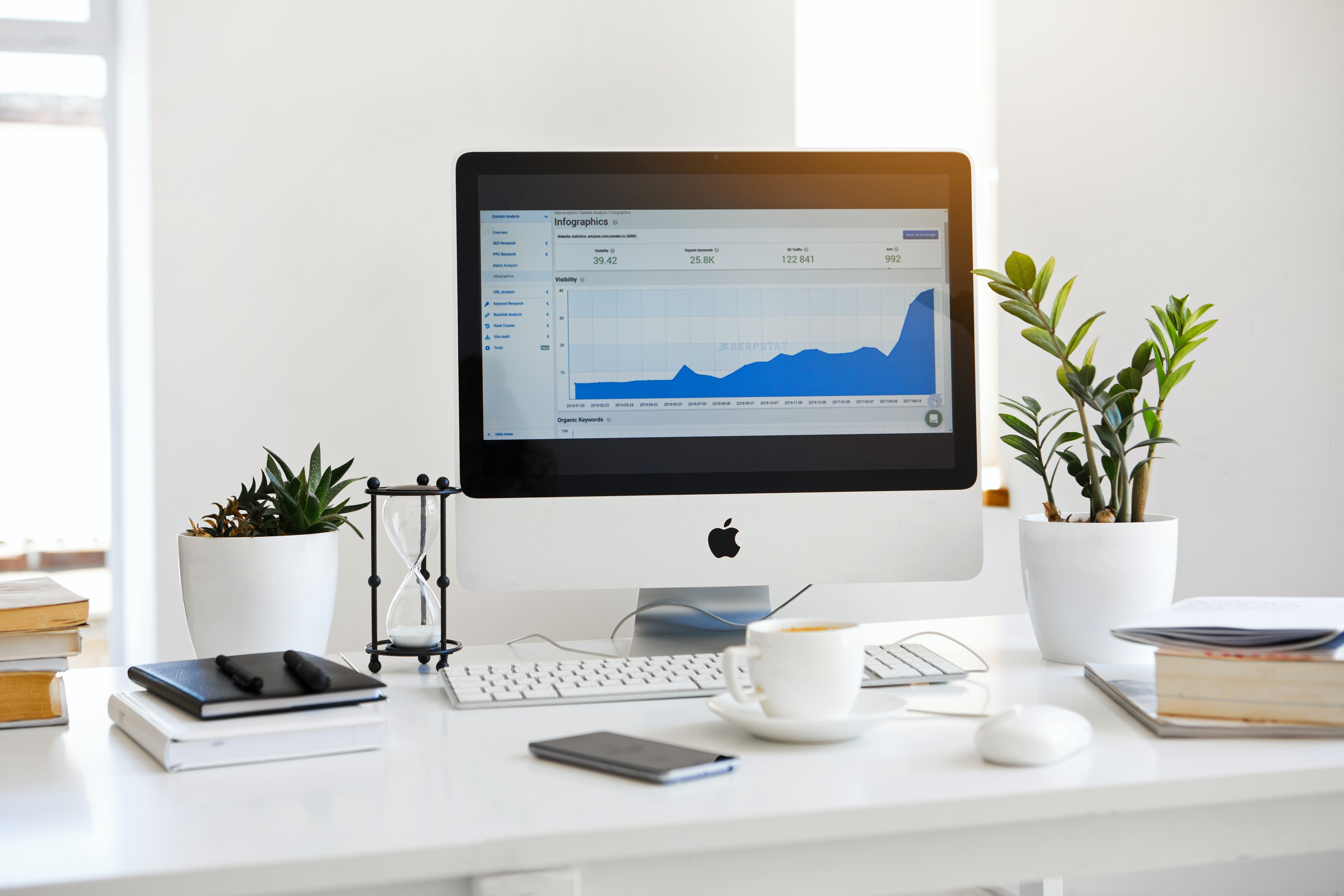 Reasons for digital transformation failures
Digital transformation can be conducted in a variety of cases, such as introducing a brand new business model or building an improved analog. The specific examples are creating a website like Craigslist or making an Airbnb-like marketplace.
However, both approaches aren't an insurance against failures. And they have similar reasons for this.
1. Unclear digital transformation goals
Before initiating digital transformation, it is important to identify the exact business goal, a strategic initiative that will help your organization to reach a new level of revenue. Do employees have a clear understanding of these goals? Are they aware of the future digital transformation process?
Any digital transformation may affect the following aspects:
-Process automation;
-Remote working;
-New technologies;
-A new website;
-A new marketing strategy;
-Business model changes;
-Digital-first customer experience.
To avoid mistakes during digital transformation, it is worth considering the business vectors of the company. What are the goals of transformation? What needs to be transformed?
For large businesses to understand the goals and stages of digital transformation you have to create a roadmap. It will help you to track every step of the transformation process.
2. Lack of expertise
Lack of experience in business transformation leads to basic mistakes, such as initially incorrectly set goals, lack of a clear strategy, risk management and adequate resources. Often, a large number of these mistakes make the whole digitalization strategy fail.
Of course, the company that is going through digital transformation does not necessarily have to be experienced. Indeed, there is no need to be a pro in new technologies or strategies. But to make the digital transformation process successful, companies without any expertise have to seek advice from external experts.
And while the co-workers are dealing with day-to-day tasks, the external partners can help with:
-Prioritizing initiatives that will have the greatest impact;
-Bringing in the objectivity;
-Avoiding delays and failures.
It is worth cooperating with strategists and innovators and employing experienced professionals and technical experts. These people can work alongside the internal team to ensure successful digital transformation.
3. Internal resistance
It requires courage to start a new project and be open to experiments. Creating new products and services takes a lot of additional effort.
Besides these difficulties, it is important to be patient and minimize risks. It is natural for an organization to collectively fear going through a large transformation. There will be fear that the risks are too high.
Nowadays, the risk of not going digital is much higher than the risks of failure. It is especially true amid current offline market disruption, which you can often encounter.
You don't have to look for an example - the lockdowns caused by the COVID-19 pandemic completely paralyzed many offline processes. In addition to such obvious examples, it is clear that being in digital space is a reasonable requirement for any modern-day organization.
4. Ignoring customer experience
While transforming the tech part of their business, corporate personas forget about transforming the customer experience.
Customers support the business. They keep a business alive. Corporations should include customers in their digital transformation strategy. If digitalization does not impact customers positively, the competitors may gain an advantage on the company's market share.
In a world which is increasingly digitized, customers are used to multichannel experiences, and they expect companies to deliver similar experiences across offline and online channels. Companies can bridge this gap by using beacons or generating dynamic QR codes to unify offline and online customer experience, attribute and analyze data from offline and online sources to obtain thorough insights that can improve marketing and engagement performance.
Steps to customer experience transformation
-Adopting new techniques from the digital business
-Automation of processes
In our era of rapid technological progress, many markets and sectors are changing rapidly.
Large corporations are increasingly turning their attention to small digital businesses, with the goal of introducing agile business methodology.
An example can be seen with HSBC and London-based fintech startup Bud. After the startup developed a mobile application for the banking giant, the corporation became interested in open banking technology of user data processing, which was developed by Bud.
According to Josh Bottomley, Head of HSBC Global digital banking, the introduction of Bud's technology will further improve the digital banking of the corporation and satisfy customer needs. The startup itself announced that it was ready to transfer its technology to other large corporations.

5. Senior management is not dedicated
Changes to internal company policies often come from the top. Digital transformation is no exception. Do company bosses really want to transform their business? Then, they have to make their teams interested in digital changes.
Tips to inspire and motivate employees for digital transformation
-Creating a system of incentives for successful transformation;
-Insurance of the staff working with risky projects, in order for them not to fear to lose their job place (if the transformation fails);
-Demonstrating a commitment to the changes;
-Showing how the rest of the company should see the changes;
-Explaining how teams can contribute to the transformation;
-Sticking to the new processes inside the company.
Your workforce drives company growth. The top management has a responsibility to motivate a team to adopt risk-averse projects.
6. Conducting digitalization too fast
People who initiate changes want to see fast results. Trying to implement several changes at once may cause delays and failures. It is impossible to control everything at the same time.
There is a better strategy to implement — transform processes one by one. Business transformation needs attention to detail. There's no need to hurry. It is important to stop, take a deep breath, and consider how to get better results.
7. Not keeping up with competitors
At the start of business transformation, managers should not forget to conduct market research.
This will help to determine the company's competitors, as well as digital transformations they apply. Analysis of this information will make it easier to build future plans or make changes to the existing strategy.
4 tips to keep up with competitors
-Knowing who the competitors are;
-Being aware of competitors' target audiences;
-Monitoring business and marketing activities of competitors. This advice involves visiting the competitors' websites and social media to see which digital transformation strategies they apply;
-Differentiating. This tip stands for thinking about unique features that the business can offer to its customers.
8. Not understanding the customers' needs
Digitalization for the sake of digitalization is good for nothing. Digital transformation can propel any business to a new level only if it is done for the good of its customers.
Business owners have to know the needs of their clients. Before even starting, they should ask customers whether they are happy with the services, and what changes they expect to see in the future.
It's crucial to remember that customers keep the business alive. Meeting their needs is an absolute MUST.
9. Not changing the internal culture
It is easy to apply new technologies and methodologies. But first, it is required to make sure that co-workers understand why these changes are necessary.
How to verify if the team is ready for digital transformation
-Staff feel positive about the changes;
-Teams understand how their work will benefit from the changes;
-Ensuring incentives that promote taking risks;
-People feel that they contribute to future success.
Any company has to make sure the team is on its side when making significant changes. People like to understand what this digital transformation is for. It is necessary to explain how the company is going to reach this goal. Communication inside the team helps people feel like they are a part of the process.
10. Giving up on quality
As Walt Disney once said: "Whatever you do, do it well. Do it so well that when people see you do it, they will want to come back and see you do it again."
What is the last thing customers have to discover about any business? That it has changed for the worse.
Conclusion
These ten reasons for digital transformation raise just some of the pitfalls faced by large corporations. The importance of digital transformation for modern world corporations has an undeniable impact on innovation and economic growth. Indeed, the need for a process rarely raises doubts. However, risks and challenges will have to be faced before true change begins.