Lucky for you, talent is everywhere. There are approximately seven billion people on our tiny planet and 400 million of them are entrepreneurs (that's one in 18 people)!
But not all entrepreneurial ventures end in a success story. In the first four short years of a startup, more than 50% of them fail. The top three reasons for failure are:
1. Not enough market demand,
2. They ran out of money, and
3. Not the right team environment.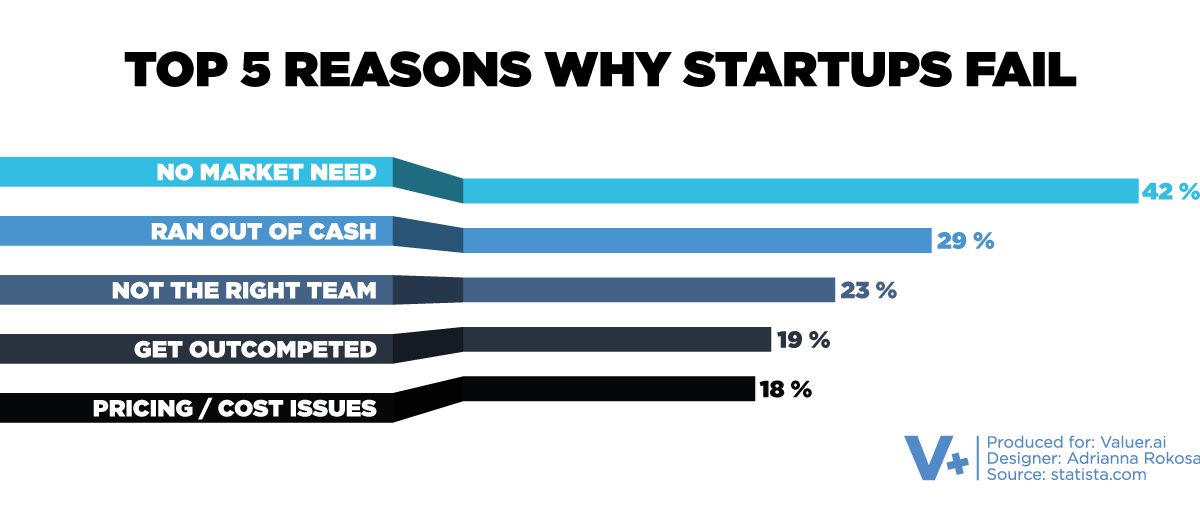 Fortunately, there are plenty of illustrations of these issues and how to prevent them from happening to your company.
In this article, you will find an abundance of relevant information from the entrepreneur blogs listed below.
The blogs listed in this article will help you uncover the common mistakes that lead to failure, how to start a successful business, how to continue down the path of growth, and how to hire the right people for your company (teamwork makes the dream work).
You will find out all the tips and tricks needed for your own startup and entrepreneurship journey as well as what makes a good entrepreneur blog. Whether you are just beginning or have been active on the scene, the opportunities to learn are boundless.
[Related article - 50 Blogs to Help You Become an Expert in Corporate Innovation]
From the eyes of entrepreneurs
According to Professor Howard Stevenson of Harvard Business School, entrepreneurship is the pursuit of opportunity beyond resources controlled. Simply put, entrepreneurs should be creative, persuasive and optimistic, especially because of limited resources.
Entrepreneurs wear many hats in a corporation, large or small. It is about more than being a founder and having a specific role within a company; it is an approach to management where you understand how to mitigate risk and mobilize resources.
Mark Zuckerberg puts it this way: entrepreneurship is your chance to translate your passion into a business and having the desire to create change.
Adora Cheung, co-founder and CEO of Homejoy, one of the Hottest U.S. Startups 2013, describes a startup as a state of mind.
Co-CEO of Warby Parker, Neil Blumenthal, believes that the role of a startup is to "solve a problem where the solution is not obvious, and success is not guaranteed."
[Related Article - Top 100 Corporate Innovation Podcasts of 2019]
Success may not be guaranteed, but with so much advice from successful entrepreneurs and startup founders on these blogs, there is sure to be something for you.
What kind of entrepreneur blog should you read?
It is important to learn from the mistakes you make along the way (because there will be many). However, valuable lessons in all areas also come from your peers, and those who have been through the experience of running a company. Experienced entrepreneurs know that you should never refrain from learning more, no matter how long you have been within the industry– That is the kind of entrepreneur blog you should be after, something that can deliver on all these fronts.
The top 100 entrepreneurship blogs
Fortunately for you, there is a wealth of information from technology, sales and marketing, entrepreneurship, to innovation and business industries. These blogs cover all the important topics on startups and entrepreneurship. You can learn from personal stories and demonstrate these innovative techniques in your own startup.
500 Startups' blog is on a mission to educate, inspire, fund and create successful businesses as well as thriving global ecosystems. They are known worldwide as a very active and seed stage VC company. Blog, videos and podcasts - they have it all.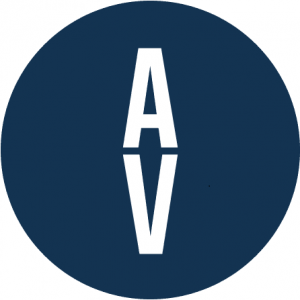 The mission of Aaron Vick's personal entrepreneur blog is to share his knowledge with his readers and to teach them to deal with all startup stages in the best possible way.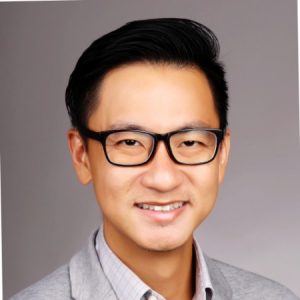 Adrian Tan's blog focuses on HR technology, entrepreneurship, and productivity. Employee hiring is crucial for any business, especially for startups, because they have a limited number of employees. Adrian Tan's blog can help you avoid spending a lot of time and money on the wrong people for your company.
AllBusiness blog gives a ton of in-depth articles on how to start and grow a business, sales and marketing, finance, staffing and HR, tech, and more.
AlleyWatch is the largest organization for New York startups and the tech community. You can find countless content on topics related to startups. A special section can be found on their website about women in the technology industry.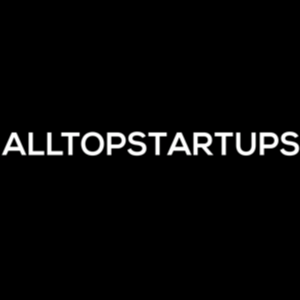 Alltopstartups is a great blog that provides a lot of resources to startup founders. Market insights, leadership and financial advice are the core of their blog. The majority of their readers are starting entrepreneurs.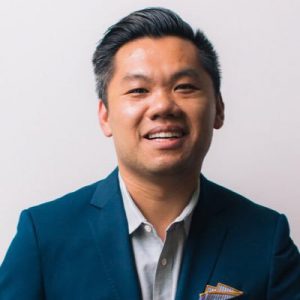 This is Andrew Chen's personal blog, relating to startup growth and networking. Mr. Chen also focuses on SaaS, customer products and markets.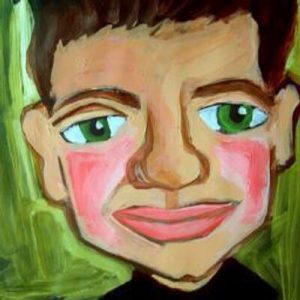 AVC is Fred Wilson's personal entreprenuer blog. He writes mostly about investing but also covers a variety of other topics, including lifestyle and music.

Marc Andreessen, Ben and Andreessen Horowitz are the well-known venture capitalists behind the blog. Their main objective is to fund and encourage tech entrepreneurs to change the future. Their company is located in the tech mecca Silicon Valley, California.
Barcinno considers themselves Barcelona's #1 English-language tech resource with an ambition to expand internationally. Their blog and events are related to startups, entrepreneurship, technology and innovation.
Blogtrepreneur provides insight and knowledge to entrepreneurs and business owners in the form of articles discussing a variety of business industries.
Bplans articles are well-written and structured. You can find useful templates and plans on how to start and grow your business. The blog gives you a wide variety of topics from pitching to fundraising.
The core of this blog is on how to launch a business and do marketing. They deliver their experience in the form of articles and products in a creative and user-friendly way.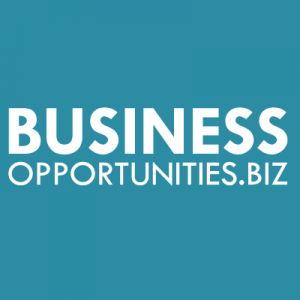 Business opportunities is a website with great structure. Their blog has four sections: business ideas, home-based businesses, online business and run your own business. Follow their blog to make sure you're on track with all these categories.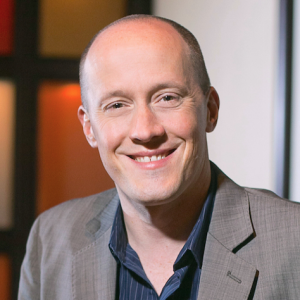 This is Chris Ducker's personal blog. In his entrepreneur blog, you can find a bunch of great content regarding startups and small businesses. If you like the theme of his blog, you can even purchase his book "Virtual Freedom".

Are you a business owner or considering becoming one? CorpNet blog is there for you. They explain in detail every step from launching a business to maturity and exit strategy.
If you want to be in touch with the latest news and trends in business, Entrepreneur's blog will give it to you in the form of well-written articles. Their "Starting a Business" and "Growth Strategy" sections are full of value.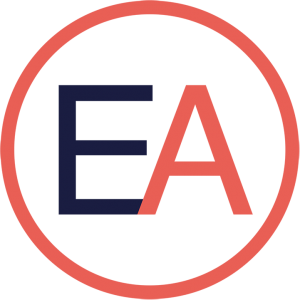 Entrepreneur Academy's blog covers a wide range of topics on personal development and managing your business. You can find some general topics and ideas ranging from improving your productivity to health care and financial planning.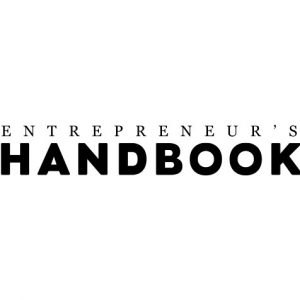 The Entrepreneur's Handbook is Dave's personal blog devoted to helping entrepreneurs succeed in their business ventures. Dave's articles are well-written and focus on sharing business experiences, startups and increasing income.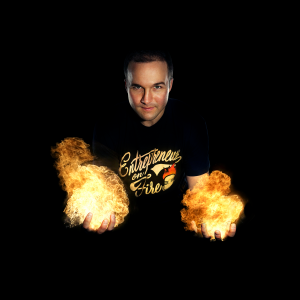 Entrepreneurs On Fire have a very successful entrepreneurial podcast where they cover their topics in-depth. If you are busy or just prefer to listen rather than read, check out their podcast!
This blog focuses on European startups and entrepreneurship. EU-Startups provides news, interviews and technologies, as well as analyzing different startup eco-systems.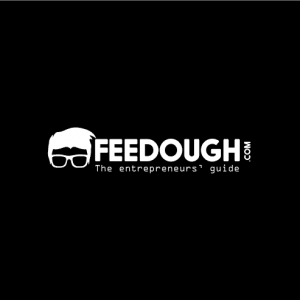 Feedough is one of the must-follow entrepreneurship blogs because of the quality and quantity of their content. Ranked as one of the best startup and marketing websites, Feedough gives you all if the essentials to develop your startup, marketing, branding and product management.
This is the personal blog of Brad Feld. He is a venture capitalist and entrepreneur. He writes blogs and books on those topics.
Female Entrepreneur Association is engaging women to take the path to personal development and entrepreneurship. This blog is focused on the business basics, marketing, and financing.
Fit Small Business is a blog built specifically for the user. In their blog, you can find a wide verity of articles related to marketing, financing, HR, business plans, etc.
David Skok describes himself as a successful entrepreneur who has become a VC. The articles he writes provides entrepreneurs with information and ideas on how to start their companies.

Forbes is a global media leader when it comes to business and technology. They also write about investing, entrepreneurship, leadership lifestyle, etc. Besides their blog, Forbes provides a wide variety of content in most of the mainstream social media platforms.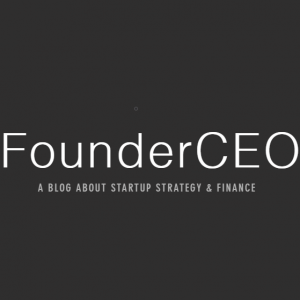 FounderCEO mentors founders to take their startup to a higher level. Pricing, revenue, SaaS, sales and marketing are the bread and butter of FounderCEO. Their articles are well-written, short and practical.
The Founder Institute is a pre-seed startup accelerator, having helped launch more than 3500 companies. Their blog is a gold mine for every entrepreneur.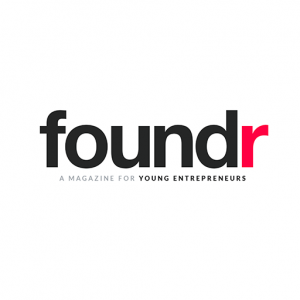 Foundr is a platform that gives their followers a wide range of topics relevant to startup founders. You can read their blog and magazine or listen to the podcast which they host. The core of their content is growth marketing, finding your niche, productivity hacks and leadership advice.
If you are a small business owner or you are trying to become one - Freshbooks blog is the place where you can craft a business plan or a growth strategy. Their articles are well-written and provide high-quality content.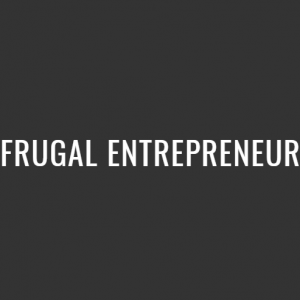 On their entrepreneur blog, you can find articles dedicated to finding the right business idea for you to grow your company. They have sections with news, trends and "how-to" guides.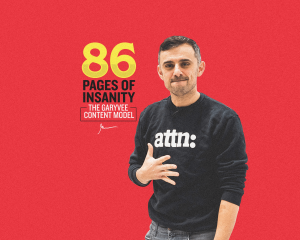 If you follow topics such as entrepreneurship, marketing and sales, you are probably familiar with the name of Gary Vaynerchuk. His blog is, as expected, full of business advice, strategies, and experience.

This blog is all about entrepreneurship. They will guide you along the way from building an email list, or how to think and act as an entrepreneur. Their platform has more than 450 podcasts dedicated to entrepreneurship.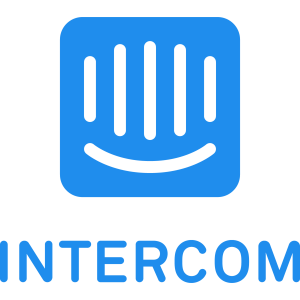 This startup blog focuses on marketing, customer success, and product building. Inside Intercom articles are aimed at accelerating their readers' growth. They have articles referring to both B2B and B2C.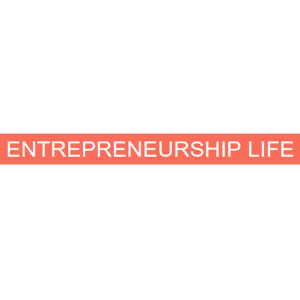 Entrepreneurship Life is the place where entrepreneurs, start-ups, and business owners can find wide-ranging information, advice, resources, and tools for starting, running, and growing their businesses.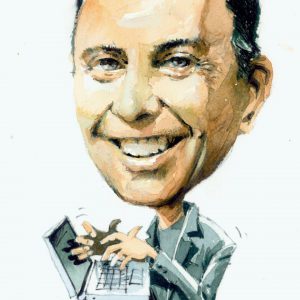 Jeff Bullas is an influencer in the field of digital marketing. His blog can give you lots of tips that could change the direction of your business. Whether you are planning to launch your startup on the market or keep up with the latest trends, it will be helpful to follow his blog.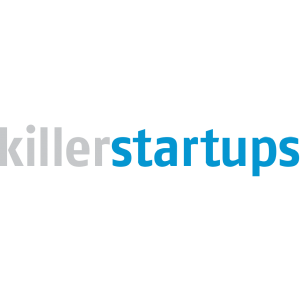 KillerStartups is a user-driven startup community. On their platform, you can read about other entrepreneurs and investors experiences and share your own. KillerStartups platform is the place to share and get feedback from other people.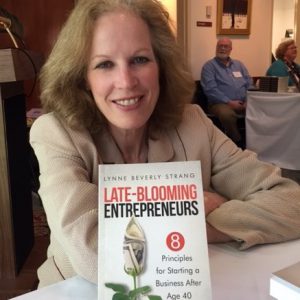 Late Blooming Entrepreneurs blog is dedicated to inspiring people; it illustrates examples of people achieving their dream of creating a successful business at an advanced age.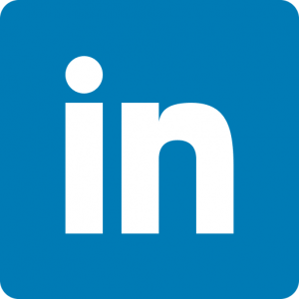 In LinkedIn's blog, you can find every business-related topic and go in depth. LinkedIn has done an amazing job of customizing the blog so their viewers are seeing only relevant content.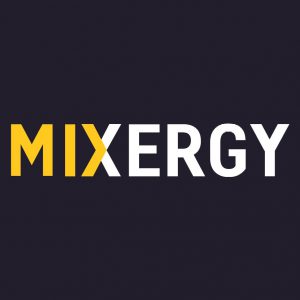 Mixergy is there to introduce influencers, entrepreneurs, investors, and thinkers to you. They offer a variety of online courses and materials to make you the best version of your business self.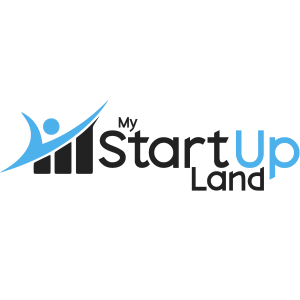 MyStartupLand's articles focus on tips, "how-to"s, strategies, and tools that could be used by entrepreneurs to improve their company's growth and profit.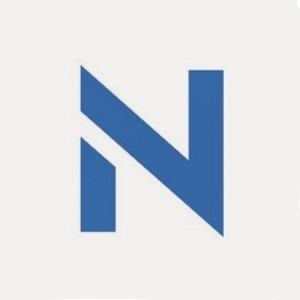 NCrypted is an entrepreneur blog with a heavy focus on funding, ecosystems and business models. Their articles are practical and easy to read.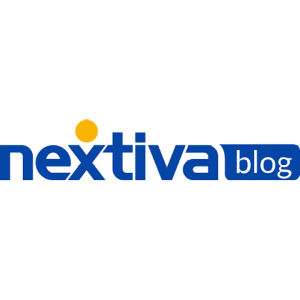 Nextiva is a great blog for entrepreneurs looking for growth strategies, budgets, and improving customer service.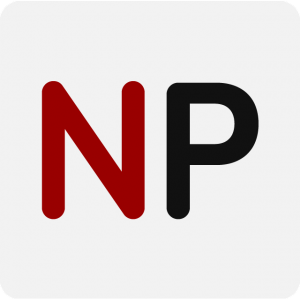 Noobpreneur is a proven website providing newcomers with high-value information. The main topics of the magazine are marketing strategy, business strategy, and technology.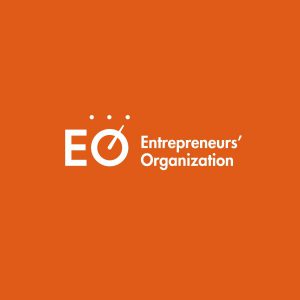 Everything in this blog is related to entrepreneurship. We recommend the Octane Blog to entrepreneurs who want up-to-date news and insights. With daily posts, this blog will provide you with the necessary tools to meet your goals.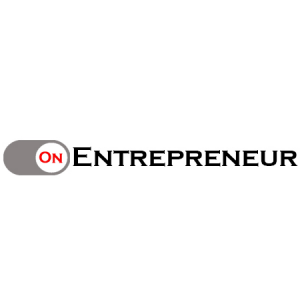 OnEntrepreneur is a fascinating website that covers business-related topics. Their articles are well-written and cover the most important aspects of starting a new business – entrepreneurship, finance, marketing, and more.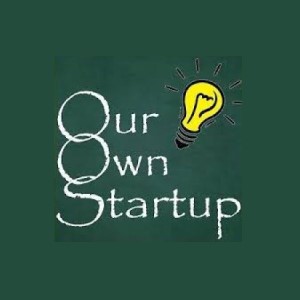 If you are looking for inspiration and would like to strengthen your business knowledge, Our Own Startup could be the right blog for you. They focus on entrepreneurship, startups, fundraising, growth strategies, and more.
Business innovation, mind marketing, revolutionary leadership and sales psychology are the main sections of Peter Shallard's blog. This blog could help you during startup development and crafting growth stages.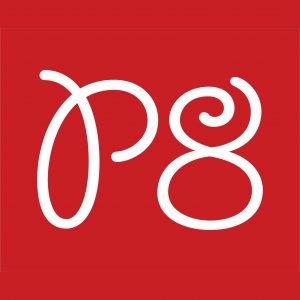 Pixr8 is one of the giants in this list. They provide a bunch of information regarding startups and small-to-medium enterprise. Their content is under the categories of entrepreneurship, funding, investments, inspiration, and more.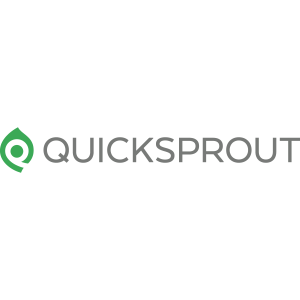 Quick Sprout is a blog by Neil Patel. Neil is a co-founder of Crazy Egg, Hello Bar, and KISSmetrics. He advises some of the leading companies in different industries like Amazon, NBC, GM, HP, and Viacom on how to become more profitable. If those companies are following Neil Patel's advice, you should too.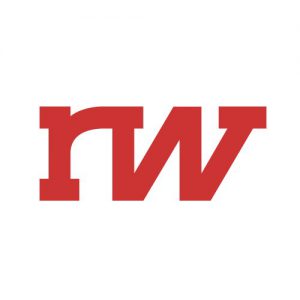 ReadWrite is mainly a tech blog about AI, blockchain, fintech, and startups. Their content will boost your productivity and awareness.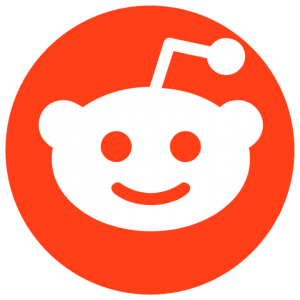 Similarly to KillerStartups, Reddit gives you the opportunity to give and receive feedback. On their platform, you can find answers to questions which otherwise would cost a lot of money and time to figure out.
Rocketspace blogs have a huge focus on corporate innovation, startups and tech. You can find information about accelerators, startup pitches, and many more entrepreneur related topics.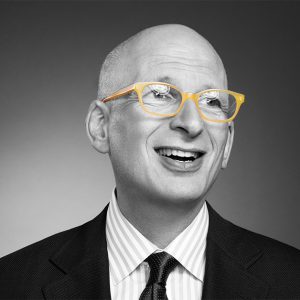 Entrepreneurship and marketing are Seth Godin's forte. Following his blog could be very beneficial for creating your business strategy and putting your mindset in the right place.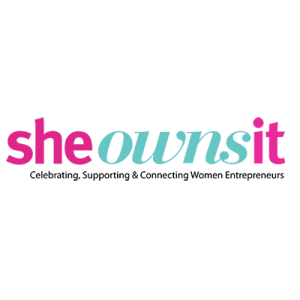 SheOwnsIt is a proud entrepreneurial platform supporting female entrepreneurs. You can find a lot of real-life stories which are extremely motivational, inspiring, and powerful.

Small Business Bonfire is one of the blogs that gives its readers lots of resources. Their articles are published in a wide variety of business themes, such as opening a business, marketing strategies, financial, and much more.

Small Business Trends are all about creating value for the small business. They offer a variety of resources, advice, and news.
SmallBizDaily is a platform that provides ideas, insights and trends in the field of sales and marketing, tech and management. This blog is focused on startups and small businesses.

The core competencies of their blog are providing inspiration and tips to grow a business. Their articles are written on a variety of topics but most of them are related to small businesses.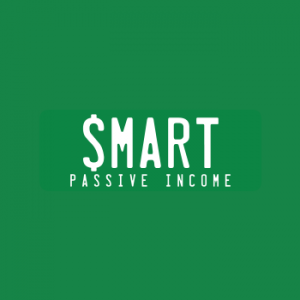 This is the private blog of Pat Flynn. On his blog, you can find his record of income-generating activities from the last decade. Many of his podcasts and articles could give you valuable insights on marketing strategies like affiliate marketing, marketing techniques, e-marketing, and so on.
Startup Canada supports Canadian entrepreneurs through online programs, national awards, flagship events, and partnerships with the private sector and government.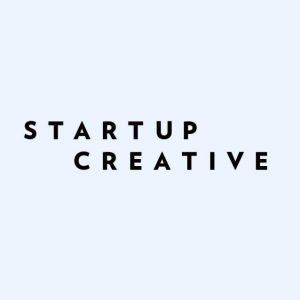 This blog has great design and gives you more inspiration than financial advice. Creativity and innovation are the core of their articles.
Startup Daily provides the latest news, insights, and stories from the Australian and New Zealand tech ecosystem. The blog has section for analysis and even a podcast.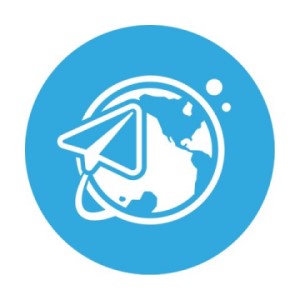 The Startup Digest Blog gives tips and tools every entrepreneur needs. They have loads of resources on their website with a focus on startups.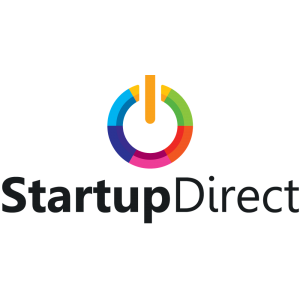 Startup Direct is a delivery partner of the UK Government's Start-Up Loans. In their blog, you can find useful information regarding financing, legal help and business strategies.

This is the personal blog of Eric Ries, an entrepreneur and the author of the New York Times bestseller "The Lean Startup". He shares his experience with his readers, so they don't have to repeat his mistakes.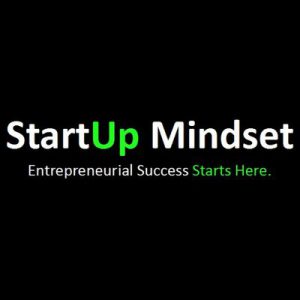 StartUp Mindset provides resources which are educational, inspire entrepreneurs to achieve their goals and prepare for future obstacles along the way. This blog is focusing on marketing, technology, leadership, and personal development.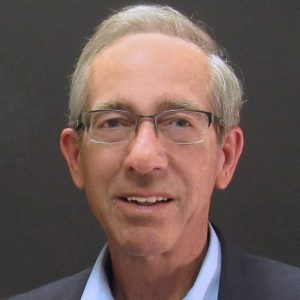 Martin Zwilling is the CEO & Founder of Startup Professionals, Inc. This blog provides ideas and assistance to entrepreneurs as well as funding, executive mentoring, and business networking.
The five cornerstones of Startup Savant are planning, formation, branding, compliance, and finance. This blog provides you with high-quality information in the form of well-written articles regarding new businesses.

Startupbootcamp is a global network of industry-focused startup accelerators. Their platform provides business networking and mentoring. If you are up for the most relevant news, insights and analysis, look at their web page.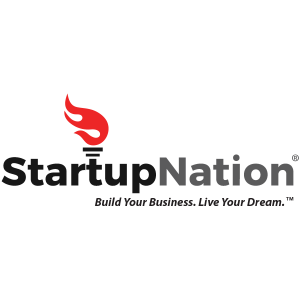 StartupNation answers important questions for entrepreneurs and businessmen on how to start, develop and manage a business. They also have their own radio show.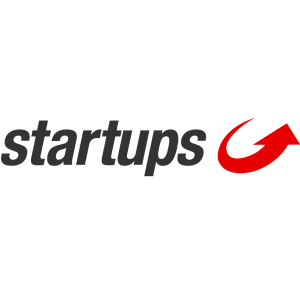 If you are starting a small business and need advice, marketing tools, and information for entrepreneurs, StartUps is the right place for you.
Startups.be blog provides the latest news for startups and ecosystems with a focus on Belgium, but with the ambition to become global. You can also find articles about funding and growth on their blog.
The Startups.co blog will educate and guide you on financing, crafting strategies, and developing your business.

On their blog, you can find important information about startups. Besides the blog on their website, you can see the latest news in the global startup scene.
StartUs is a very informative platform. They provide guides for recruiting, hiring, and starting a company in different European cities and much more.

Steve Blank's Entrepreneurship and Innovation blog is packed with knowledge and wisdom. He is among the biggest influences in the entrepreneurship scene. His blog provides crucial resources in the form of books, videos, and startup tools.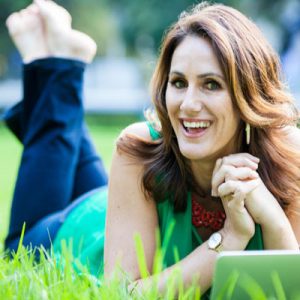 If the idea of traveling, being a digital nomad, and having successful business ventures tempts you, then the Suitcase Entrepreneur blog is for you. In their blog, you can find many articles on how to manage your business while traveling and meeting new people.
Startup Grind is the the biggest independent community that actively educates and inspires entrepreneurs to achieve their dreams. Many articles can be found on their blog for every single industry.
Sprout Social is a marketing blog with a rich resource archive. You can find useful ideas for your digital presence and build a marketing funnel from their fundamental articles.
This blog focuses on the latest technologies, news, analysis, and insights from the global tech startup scene.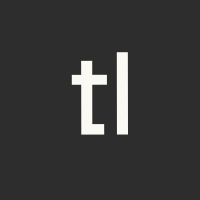 If you are starting your own business or want to stay up to date with the latest business news in the Netherlands, be sure to read Techleap!
If you are fascinated by disruptive technology, innovation and how they affect our society, this blog is for you. Techworld also provides the latest news and views on startups in the UK.
The Techstars blog offers stories, news, and resources for entrepreneurs and their startup companies regardless of size or ambition.

In The Gust Blog, you can find important and miscellaneous information about startups from pitch decks to legal information and comprehensive reports.
The Penny Matters blog focuses on digital marketing, online business development, self-publishing, and freelancing.
The Startup Magazine has plenty of articles which touch every aspect of business life. Their mission is to be the leading resource of inspiration and education through the early stage of startups and scaleups.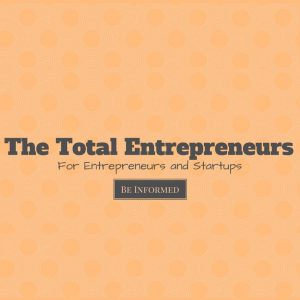 This Blog is a resource for startup owners and business gurus seeking new ways of exploring the online world, new marketing trends, the latest entrepreneur news, and more. Business interviews, success stories, and new technology strategies can be found here.
If you feel lost on your entrepreneurial journey or you just want to improve yourself, The Self Employed blog comes in handy with plenty of videos, podcasts, products and services designed to help you on topics like startups, e-commerce, freelancing, taxes, funding, marketing and sales, legal help, and more.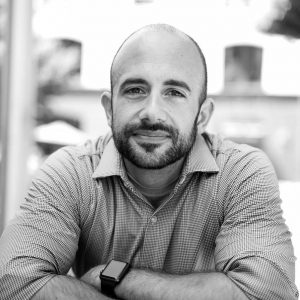 This is going to be BIG is a personal blog on startups by Charlie O'Donnell of Brooklyn Bridge Ventures that includes information on venture capital, entrepreneurship, and more.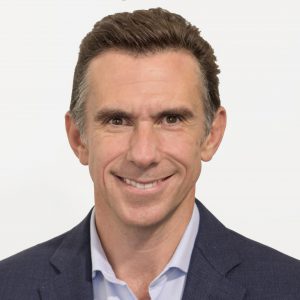 Timo Elliott is influential in digital business and business analysis. His blog is dedicated to educate you to make the right choice for your business and increasing its performance.
In their blog, you can find advice from startup founders who are under 30 on productivity, growth strategies, and business performance.

While Valuer operates as a startup that connects the brightest and most promising startups with resource strong corporations, they also run a company blog on the side where they write in-depth, long-form articles on startups, entrepreneurship, industry reports, and corporate innovation to name just a few topics. This is a must-read blog for the nerdy entrepreneurs out there.
Virgin is an excellent resource to inspire and keep you at the top of your business game.
This blog is dedicated to providing resources for female entrepreneurs. You can find a lot of information about the advantages and disadvantages of running a business as a woman.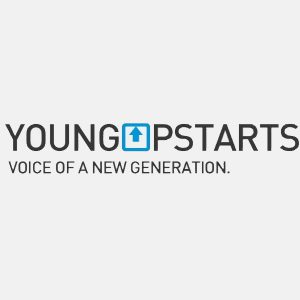 Young Upstarts is one of the best places where you can enlighten your business self. This blog is dedicated to young and upcoming entrepreneurs.
Yaro Starak's blog focuses on creating value for entrepreneurs, startups, and business owners. A bunch of information, tips, resources and tools to start, manage and develop businesses can be found on his website.
Where are the blogs located?
Thinking of starting your own entrepreneur blog?
As an entrepreneur, it is important to stay connected within the community for your personal and professional growth and to share your failures and successes.
Get into the simple habit of reading these blogs, and you will find yourself gathering inspiration from unexpected sources. Blogging not only builds a community, but it also helps you with your startup too.
Martin Zwilling, a veteran startup mentor, and writer at Entrepreneur, listed eight reasons why startups and entrepreneurs should start a blog:
1. Get customer idea feedback before you commit resources
2. Blogging will improve your site search engine ranking.
3. Develop an efficient and effective writing style.
4. Let that ideal co-founder find you.
5. Demonstrate thought leadership to potential employees.
6. Start building your customer community early.
7. It's the first step to full use of social media marketing.
8. Establish visibility and attract funding sources.
No matter the phase of your startups or career, you will always have valuable lessons to share with those in your community.
Just as we saw with the definitions of entrepreneurship and startups at the beginning of this article, your experience shapes your perspective. And your perspective could spark inspiration in others. Perhaps with enough determination and guidance, you will start a blog on your entrepreneurial journey.
Conclusion
Nothing within the business industry has definite answers. And this list of blogs demonstrates just that. Reading the alternate learnings from the perspective of entrepreneurs around the world will bring a wealth of knowledge and understanding on how to innovate and improve on existing knowledge.
There's something for everyone in this list of the top 100 entrepreneurial blogs. They offer a wide array of topics from sales and marketing to entrepreneurship and leadership. Moreover, they have personal stories from entrepreneurs and startup founders that you will find extremely useful.