Investment as the key to development.
The fact below should make even the most conservative entrepreneur curious about venture capital funding, as it highlights the level of success such an investment can generate.
This article details some facts about venture capital investment, as well as 50 blogs about venture capital. It is hoped that this will inspire you to further consider venture capital, regardless of the purpose of this research.
The article then goes on to describe the difference between venture capital and angel investors, as well as advantages of venture capital for entrepreneurs. Read on for a comprehensive understanding of the subject, and you will undoubtedly find a blog suitable for your needs.
Fundamentals of investing
An investment, in simplest terms, is the act of financing a business in exchange for some form of benefit or return in the future.
The 'benefit' sought by investors varies with the type of investment but typically comes in the form of capital generated as profit, interest income, or equity in the business itself. This benefit is known by the perhaps better-recognized term 'return on investment'.
For those with an abundance of capital, financing a business offers a higher return on investment than the interest accrued keeping money in the bank. Even the highest interest rates offered by banks in the current economic climate are 2.3%.
With a higher return, investors also incur a significantly higher risk. This is evidenced by the fact that up to 90% of startups fail, and when putting money into a startup, you have essentially no idea what the future may hold for that business.
If the startup fails, all the capital invested will be lost, and even if the startup is only moderately successful, you may not see a return on investment greater than the amount garnered in interest from the bank.
Venture capital is a specific type of investment, though the two terms are often used interchangeably (more on that later).
50 blogs to follow
Whether looking to invest or gain investment, this list of 50 venture capital blogs has something for you. There are deep insights on everything you need to know about investments and venture capital (VC).
A Smart Bear is an information-rich blog full of geeky tips and ideas from the author Jason Cohen, who is a founder at Smart Bear Software and WP Engine.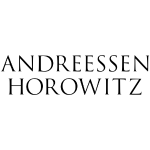 Andreessen Horowitz, partnered by Marc Andreessen and Ben Horowitz, who are the founders of a16z. Their aim is to bring together investors, entrepreneurs, industry experts, and all other players from the technology field. The Andreessen Horowitz blog covers software in Silicon Valley and beyond.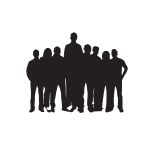 Above the Crowd is a blog by Bill Gurley, a partner at Benchmark Capital. This blog is focused on the evolution and economics of high technology business and strategy.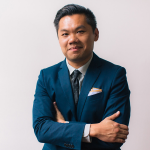 Andrew Chen is a general partner at Andreessen Horowitz, where he focuses on consumer and the bottom-up SaaS industry. The blog he writes is on tech and startups and what is going on in Silicon Valley.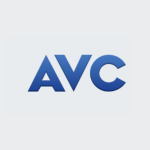 The author of AVC blog is Fred Wilson, who has been a VC since 1986. As he says: AVC is a place where everyone is welcome and the conversation is civil and lively.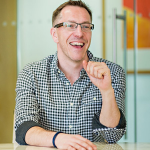 Open Source Venture Capital is a blog by a venture capitalist of 15 years, Frederic Destin. He is dedicated to helping startups and demystifying the confusing influx of data around the strange, ever-changing world of funding.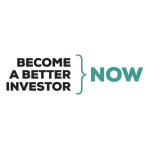 Become a Better Investor.net is run by investors who want to share their knowledge about investments with other investors who want to dig deeper into that field.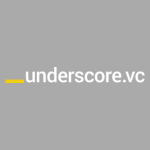 Underscore.vc is a blog created by a community of entrepreneurs and investors to help empower others. It's a great blog if you would like to learn more about best practices in entrepreneurship and investing.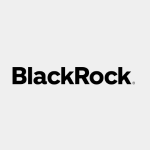 BlackRock blog is a perfect source of global investing insights. Additionally, this is a place where you can find global markets perspectives and grab good advice on investment strategies.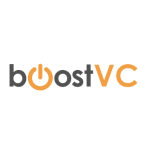 Boost VC is considered a powerful accelerator in the field of Crypto and VR startups. Their articles ask questions like "Where are all the Virtual Reality investors?", emphasizing that the winter for VR has already gone.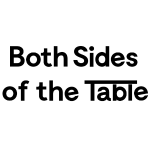 The author of Both Sides of the Table (Mark Suster), is an ambitious entrepreneur. In his posts, he gives advice to entrepreneurs who are searching for partnerships with venture capitalists. Moreover, he shares helpful insights into the early issues faced by startups.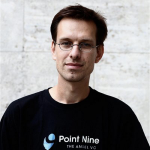 The Angel VC blog was created by Christoph Janz, a partner at Point Nine Capital, an internet entrepreneur and angel investor. His blog focuses on his thoughts on early-stage investing, internet startups and SaaS.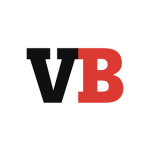 VentureBeat is a great blog for up-to-date information about changes in the investment industry· Additionally, you can find advice connected to investing money, whilst reducing the risk of losing it.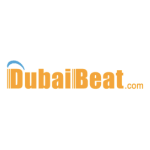 DubaiBeat.com provides insight, analysis, and research on Middle Eastern private equity, real estate, and venture capital investors. Moreover, they cover private equity, venture capital, family offices, HNWIs and institutional investors from the Middle East and broader Gulf GCC MENA region.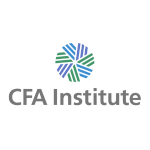 CFA Institute is a blog written for investment professionals by investment professionals. It shows the most compelling perspectives from opinions and research. Additionally, this blog provokes debate and exchange of ideas between practitioners.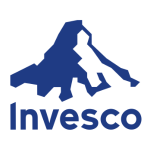 Invesco blog is the place to go for expert investment views. They are also covering important topics such as savings, fixed income, retirement and college funds and much more.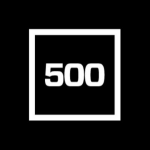 500 Startups is a world-leading venture capital fund and startup accelerator. On their blog, they focus on giving advice about communication, wealth management and much more.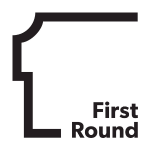 First Round Review aims "to access the knowledge of the most talented people in technology". They offer a series of articles, Q&A, guests posts, and more.
Venture Hacks is run by Babak Nivi and Naval Ravikant. Nivi is an entrepreneur and co-founder of AngelList while Ravikant is a co-founder of AngelList and Epinions. Venture Hacks is the blog of AngelList that presents "good advice for startups." Venture Hacks is where they post interesting startup content.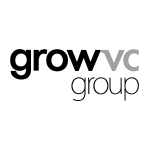 Grow VC Group blog is a great source for the latest news about digital and distributed finance services and Fintech innovations.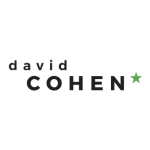 Hi, I'm David G. Cohen blog provides thoughts from a geeky ex-hacker turned investor and founder of TechStars.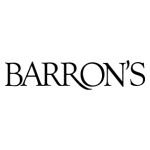 Barron's is America's premier financial magazine. It provides in-depth analysis and commentary on a wide variety of topics like funds, stocks, and credits.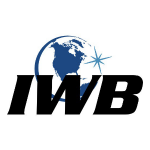 Exploring Investment Watch blog you can find not only real news but also some interesting conspiracy theories. Challenge yourself and don't disregard their scientifically questionable articles.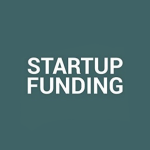 The Startup Funding is a blog run by Nicolaj H. Nielsen and co-authored by Tomasz Gidzgier. The pair is passionate about venture capital and startups, and they share their insights and experiences with other entrepreneurs and startups.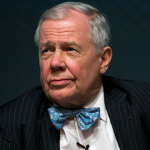 Jim Rogers blog is about investment ideas, video interviews, and media appearances. All connected and curated by the legendary investor Jim Rogers.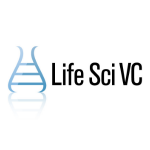 The author of LifeSciVC - Bruce Booth, describes himself as an "early-stage venture capitalist who enjoys working with great scientists and entrepreneurs to start new biotech companies". His blog is syndicated at Forbes and there he writes various biotech venture capital review articles.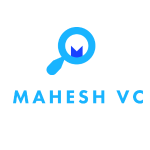 The author Mahesh Vellanki is an investor at Redpoint Ventures and on his blog Mahesh VC he posts practical information related to the consumer internet sector.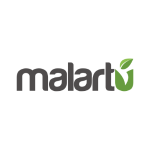 Malartu blog is for those hoping to make their business prosper. This blog provides articles on a wide variety of topics such as finance, management, and better understanding the market.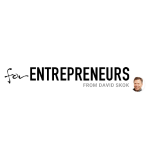 For Entrepreneurs is a blog created by David Skok who has a passion to help other entrepreneurs and startups. The blog provides articles about how to build your company, grow and what businesses should rethink about getting seed investment.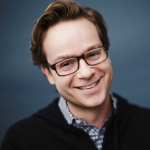 Matt Turck is a VC at FirstMark and on his blog provides in-depth articles about VC, Big Data, AI, Startups, Fintech and much more.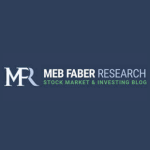 Meb Faber is a co-founder and the Chief Investment Officer of Cambria Investment Management. Moreover, he is the author of a stock market and investment blog, where you can find articles on a wide variety of topics connected with investments.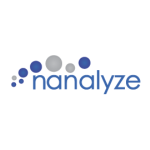 Nanalyze blog is a blog providing articles connected with investing in emerging technologies, Fintech, and AI with advice and tricks to help achieving your business goal.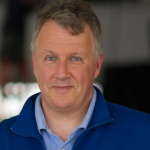 Paul Graham, author and co-founder of Y Combinator and the Viaweb. He has a lot of experience that he shares in his articles which he describes as essays.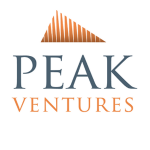 Peak Ventures is a venture capital firm specializing in investing in technology companies. Their blog aims to give an idea of what they are thinking, what they are working on and the issues the company is facing in the industry.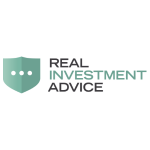 Real Investment Daily is a blog with financial news, economics theories, AI, stocks, and tips, which are helpful in understanding the possibilities of investing.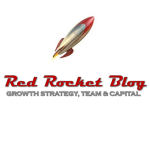 Red Rocket Ventures is a company in which the partners are proven CEO's and CMO's, having already faced many growth challenges. Their blog presents helpful tricks on growth strategy, execution and financing needs.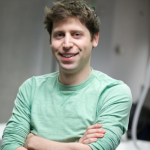 Sam Altman's blog is a great read from both a VCs perspective on the tech industry and for insight into broad trends, as well as detailed advice that will help founders build their companies.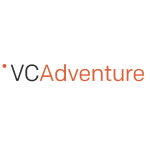 Seth Levine, author of VC Adventure blog is a partner and co-founder at Boulder-based Foundry Group. On his blog, he is focusing on early-stage investments in various technologies business.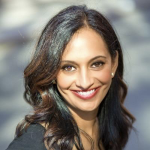 Jalak Jobanputra is the author of The Barefoot VC blog. She is an early stage VC and in this blog, she shares her global perspectives on venture capital.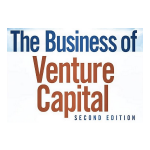 The Business of Venture Capital blog is about the business of being a VC, the challenges and how to become one. Moreover, you can find articles about fundraising and fund diligence.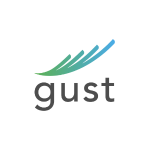 The Gust Blog focuses on investors' insights, startup investing and success stories. Additionally, here you can find tips on how to start a company, raise funds and what to do if the company fails.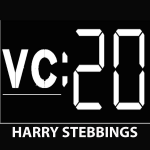 The Twenty Minute VC is a blog that includes interviews with CEO's or partners of successful companies. Everything is available as a podcast file, making it easy to listen and learn.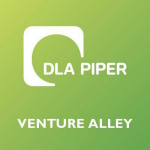 The Venture Alley is a blog for insights on business and legal issues that are important to entrepreneurs, startups, venture capitalists and angel investors.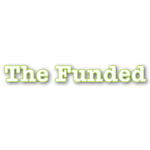 TheFunded.com is an online community of thousands of entrepreneurs and founders. They discuss fundraising, rate and review angel investors and venture capitalists, and discuss strategies to grow a startup business.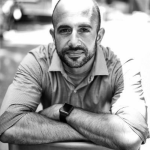 This is going to be BIG is a personal blog on startups, venture capital, entrepreneurship, etc. by Charlie O'Donnell of Brooklyn Bridge Ventures.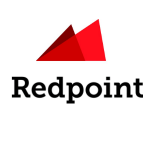 Venture Capitalist at Redpoint, Tomasz Tunguz is a VC and partner at Redpoint. He blogs about startups, cloud computing, and starting companies. The blog posts are about startup questions on fundraising, benchmarks, management best practices, and team building.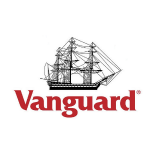 Vanguard blog is focused on investing, personal finance, retirement, economy, and market. Additionally, they cover what-to-do tips on how to solve the problems.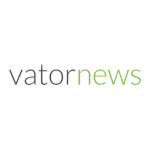 Vator's mission is to help entrepreneurs to find funding, and to involve investors in leading companies. Written by award-winning journalist Bambi Francisco, Vator has a great social network, events and news platform.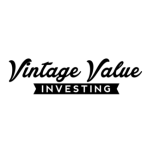 Vintage Value Investing blog is a place where you can find information on investing, value investing strategy, market, economy, and stocks.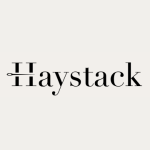 Semil Shah writes articles about his investments, giving a behind-the-scenes look at his work. In the blog, he shares his insights on industry trends and his investor perspective.
Where are they located?
Advantages of investment
A lack of understanding about the mechanics of investment for a startup means that inexperienced entrepreneurs can be reluctant to seek out VC financing initially, instead opting to explore options such as bank loans.
Entrepreneurs are extremely apprehensive about parting with equity in a business that they built from scratch. Remember, every entrepreneur believes they have an idea or concept that will revolutionize the market (otherwise, why would they even be in business).
Regardless of how true this is, imagine parting with even a small piece of a company you believe will be worth a fortune.
Accepting capital from a VC is mutually beneficial for both startup and investor, however, and in some cases can be thought of as more of a partnership.
For the VC they not only see a higher return on investment than they otherwise would by saving, but there are also incentives to investing in terms of reducing your annual tax bill.
For startups, VC investment suddenly looks a lot more attractive when they realize how difficult it can be to secure a business loan, and how much interest they are likely to pay on the loan.
The injection of capital into the business is an obvious benefit, but the investor may also provide advice and networking opportunities to the entrepreneur that can help the startup grow significantly as well.
Types of investment
Whilst the focus of this article is predominantly on venture capital investment, it is prudent to have a basic understanding of the different types of investment opportunities available to entrepreneurs.
Whatever your purpose in arriving on this page, you may discover that another form of investment is better suited to the specifics of your situation.
Below, a brief overview of alternative types of investment is given, followed by a more detailed description of venture capital:
Angel investment
Angel investors are (usually) affluent individuals, looking to exchange capital for equity. They are often retired entrepreneurs, and as such can have a preference for startups within a particular industry.
Angel investors can have motivations beyond profit, and are able to provide guidance and wisdom from their wealth of business experience. Angel investors offer funds from their personal fortune, and so the amount of capital generated is relatively low (ranging from $150,000-2,000,000).

Due to their motivations, they are willing to 'go with their gut' and invest in startups with a higher associated risk making them good options for seed investment. Despite this, the chances to secure angel investment funding is still low, as competition is high and increasing.

Government organizations
As government bodies increasingly recognize the value startups bring to their economy, they are attempting to encourage the founding of startups by fostering a favorable environment for them.
In doing so, certain local government agencies supply grants and low-interest loans to startups, as well as free advice and mentorship.
Such grants and loans have the obvious benefit of no loss of equity for the company, however this benefit makes them extremely competitive, and places are usually limited. The types of startups these agencies are willing to finance can also be very specific, and may come with restrictions for the startup.
Crowdfunding/peer-to-peer fundraising
These types of funding comprise activating your community, encouraging individuals to offer small donations towards your venture or cause. This type of financing is not limited to entrepreneurs, but also charitable causes and student trips.
As such, the capital a startup is capable of raising is almost always lower. There is an estimated 1,250+ crowdfunding platform around the world, with an estimated $5.5 billion raised worldwide from this form of funding.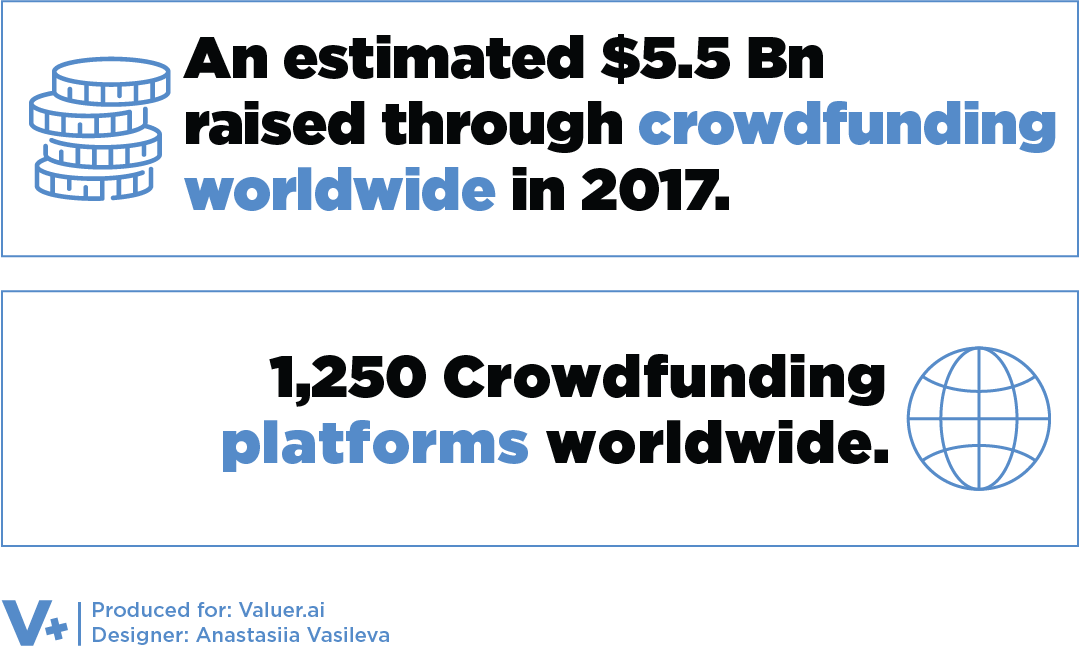 Investments are often seen as donations in crowdfunding however, and a return on investment is not usually expected beyond the amount that was initially invested.
As such, this is a good option for boot-strapped entrepreneurs just starting out. Peer-to-peer fundraising is very similar to crowdfunding, but operates on a larger scale, using a network of communities to reach more potential donors.
What makes venture capital different?
Venture capital is the gold standard in investment, and many entrepreneurs consider it to be the sign of having 'made it'. This type of investment is most commonly coming from venture capital firms or venture capital divisions of large corporations.
A venture capital firm is a form of wealth management, being a company set up to find investment opportunities with high ROI potential for its stakeholders - groups of wealthy financiers. As such, VC investments are usually larger, due to the pool of capital available within the organization.
The higher levels of capital invested (VC firms have been known to invest $400 million in attractive startups) also incur a higher level of risk for stakeholders, and as such far more due diligence takes place before VC can be accessed by a startup.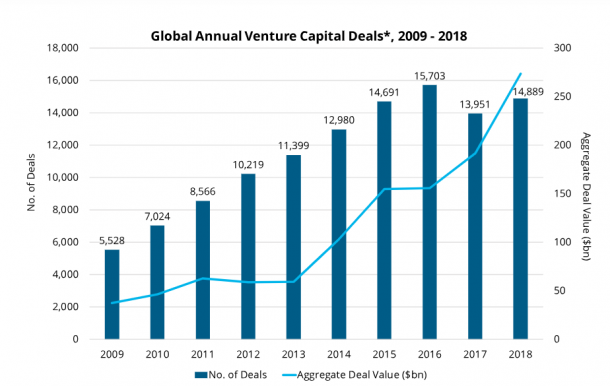 The decision of whether to invest capital in a startup is never done by intuition, and decisions are usually made by committee after much research has gone into the startup and its founder, the business model, and the market.
For the entrepreneur applying for VC funding, prepare to have all aspects of your business verified before placing your hopes in securing this capital.
Venture capital firms prefer to assess SME's using quantitative data such as previous financial reports, revenues, and units sold, cash flow, and realistic projections for the future.
Alongside these factors, they will also consider qualitative measures such as the previous experience of the founder, the strength of potential competitors, and the uniqueness of the product or service.
Limitations of venture capital
The high degree of validation required to secure VC funding typically limits this kind of capital to startups in a more developed phase. The requirement to present financial data including revenues implies that they are already operational on the market, generating sales.
It also means the process can take much longer, lasting approximately six months.
The large amount of capital accessed by the startup and the high level of risk associated with the investment for the VC make the investment high-stakes for both parties. As such, a VC firm has significant bargaining power over the startup, and is able to demand more equity and control over company decisions from the startup.
Companies fuelled by VC investment
Despite this drawback however, the opportunities afforded by such investments cannot be overstated, with many successful business unicorns having initially gained momentum via venture capital funding.
Related article - [26 Best Billion Dollar Startup Unicorns]
For this reason alone, VC funding remains the most sought after type of investment available, with aspiring entrepreneurs looking to such successful startups fuelled by investment as:
Spotify
Spotify is a great example of worldwide success: in 2007, this company was known by no one. The long-term potential of the business was not understood by investors, and most were fearful of losing money due to the characteristic uncertainty of the music industry at the time.
Finally Creandum, a venture capital firm focusing on early-stage innovative and fast-growing tech companies discovered Spotify. In 2007 they invested almost $4.5 million in Spotify for an approximately 6% stake. After a few years, they were able to exit with a cool $370 million.
Spotify also gained from the deal of course.
The injection of capital allowed the company to scale rapidly, expanding to new markets and reaching new customers.
Whilst large companies have since entered the music streaming services market, early investment took the startup Spotify to the next level, beating out similar startups (anyone remember GrooveShark?) for early market dominance that has endured until today.
Snapchat
Upon launch, Snapchat was mostly used by college students. Lightspeed Venture Partners was the first company to invest in Snapchat, with $480,000 of capital invested.
A few months later Benchmark invested a further $13,5 million. One of the partners at Benchmark fostered a bond with Snapchat's owner, becoming a de facto mentor for the fledgeling company.
After some time and significant market research, the founder discovered that usage of the app was highest in high school-age consumer, and that these consumers were using the app as a messaging provider.
This (and the investment provided) allowed them to tailor their business towards this demographic, ultimately achieving success.
From investing a total of approximately $8 million Lightspeeds investment grew in value to be worth $2billion, with Benchmark Capital Partners valuation reaching roughly $3,2 billion.
Conclusion
When considering venture capital, entrepreneurs must ask themselves the question:
Do I want a larger slice of a slice of a smaller pie, or do I want a smaller slice of a larger pie?
This adage refers to the balance between the loss of equity and the gain in capital associated with investment. Entrepreneurs must ask themselves: can my business grow without a significant capital investment? For the vast majority, the answer will be no.
If sacrificing percentage ownership of your business leads to substantial growth in revenue, is that not worthwhile in the long-run?
For those seeking VC funding however, it is important to remember that not all investments are good investments. For this reason, educate yourself.
Do research in order to better understand your options, and if this starts with subscribing to some of the blogs listed in this article, it may be the first step towards becoming the owner of the next business unicorn.
Research by Oliwia Piech