Corporate innovation is the process of implementing new possibilities of innovation into companies with already existing business models.
Every company in a certain state of development needs to understand that in a healthy business, innovation is a never-ending process.
This ensures their continued success and expansion in a competitive landscape. Very often if something is innovative today, it doesn't mean it is going to be the same tomorrow.
[Related article - 50 Corporation That Failed to Innovate]
"Without change, there is no innovation, creativity, or incentive for improvement. Those who initiate change will have a better opportunity to manage the change that is inevitable" – William Pollard
In this article, you will find the top 50 best corporate innovation blogs that are worth following and what makes them the best in their area of expertise.
Moreover, you will find out more about the insights each blog has to offer on corporate innovation strategy and a little on why this is key for future growth.
Corporate Innovation blogs you should follow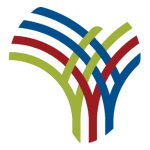 AllAfrica is a news distributor producing over 700 news and information items daily. Additionally, they are collaborating with 140 African news organizations and providing their own reporters. They are operating from Cape Town, Monrovia, Dakar, Abuja, Nairobi and Washington DC.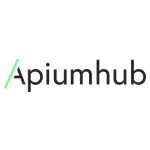 Apiumhub is a software development company which transformed into a Tech Hub. The company focus on software architecture, mobile app, and web development.
Moreover, they are based in Barcelona and on their website they are sharing industry tips and practices, based on their experience.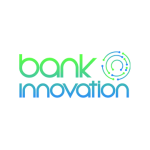 Bank Innovation launched in 2009 and is produced by Royal Media. They track and encourage corporate innovation in banking. Their blog also highlights new technologies that deserve attention. Additionally, they are a member of The FinTech Professionals Association and are based in New York.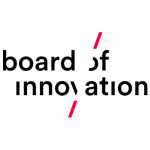 Board of Innovation, based in New York and Antwerp, is a blogging site focusing on giving innovators the tools, insights, and guides to help organizations innovate. They empower corporations to move faster from just a concept to success on the market.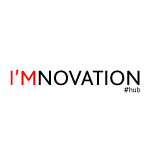 I'mnovation #hub is a corporate innovation blog created in Madrid. It covers topics regarding energy, construction, water, digital transformation, science & technology, and society.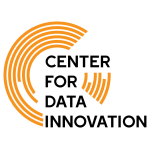 Center for Data Innovation is a non-profit, non-partisan institute affiliated with the Information Technology and Innovation Foundation. The center focuses on promoting and formulating pragmatic public policies to maximize all the benefits of data-driven innovation. They educate on the opportunities and challenges connected with data.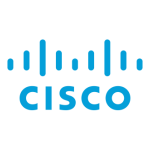 Cisco Innovation connects people, process, data, and things. They are creating a new era of networking that learns, protects and adapts. Their technology is used in entertainment, retail, education, and healthcare. In addition, Cisco Blogs are looking for better ways to engage their entire Cisco community across all Cisco properties.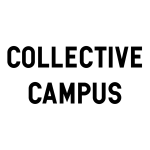 Collective Campus is a hub, school, and consultancy which works with large organizations and innovation. They cover everything from tools and methods required to adopt an innovative mindset and survive in a new market. They are based in Melbourne, Australia, and Singapore.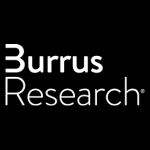 Burrus Research was launched in 1983 by Daniel Burrus, a top technology firm, which helps leaders to create highly innovative organizations. All by using game-changing technology and predictable Hard Trends to build a new future. Additionally, they are helping individuals and organizations to discover new uses of technological tools.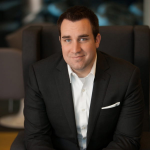 David Burku's blog provides information on how to grow networks and build key connections using the science of human behavior. Moreover, he has delivered keynotes to the leaders of Fortune 500 and the future leaders of the US Naval Academy.
Entrepreneur innovation news is a website and blog focused on finding the latest news, videos, and discussion topics on innovation. It is a great site if you are planning to start a new business or you already own one, because leading entrepreneurs are sharing their experience, ideas and case studies.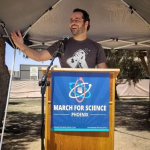 Gr8estidea is a blogging website with the purpose of bringing awareness to new innovations that will help to change the world. This blog follows the discussion of Craig Shames, the owner of the website, and other's.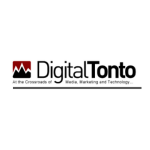 Greg Satell creates articles that resonate with his audience and have high sharing stats. Moreover, he covers a wide variety of different topics related to innovation, but most of the time he brings them together to a central theme to make them more relatable to the audience. A great read for those new to this topic.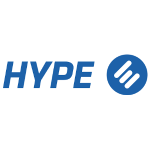 Hype is a blog about innovation management and collaborative innovation. Here you can find articles covering the full life-cycle of the innovation process from ideas to market. The Hype Innovation helps organizations to generate additional revenue to be more efficient and connect people.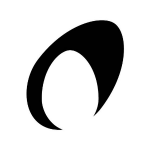 Innomaniacs's blog is all about building the bridge between industry trends, innovational topics, and the cultural status quo. Additionally, they provide additional insights into strategies, procedures, and trends of European companies.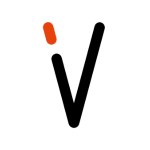 Idea to Value is a website that was created by Nick Skillicorn in early 2016. The website was built to enable people to receive reliable information on improving innovation and creativity from people who know and understand the topic. Above all, they are trying to improve everyone's ability to create new ideas and turn them into something interesting.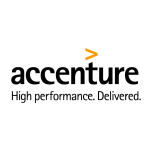 Accenture's blog is a place where you can find the advantages of new innovations in everyday life and business. Besides this, the Accenture blog covers and follows trends for the upcoming years, tech visions and articles about evolving technology which is going to change the future.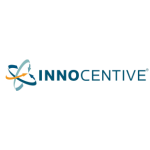 Innocentive is a blog providing information on insights and case studies from global leaders and best practices, all in challenge-driven innovation. Additionally, they have 5.000+ subscribers for their Monthly Motivation Newsletter.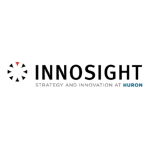 The Innosight webpage brings a unique set of growth tactics and strategic transformation to the table. They are helping business leaders create, design, and develop insights from customers to build the future.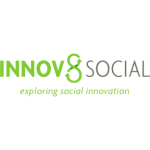 Innov8Social focuses on creating content, training, experiences, and tools to make social entrepreneurship and leadership more available and actionable. Above all, they are trying to help individuals, companies, and even universities to reach their innovative potential.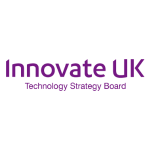 Innovate UK blog provides information about science and technology developments, which will drive future economic growth. Additionally, they work with companies, people and organizations to connect innovators with the right partners to help them succeed.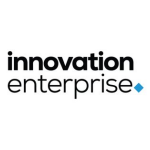 Innovation Enterprise is a blog where innovation and digitalization are the main subjects covered. You can find interesting and inspiring articles, interviews, e-books, and features on innovation enterprise.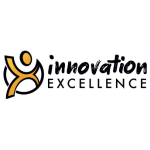 Home to a global community of professionals, Innovation excellence has thousands of members ranging from leaders, executives, consultants, vendors, practitioners, and academics. Looking for resources or answers to difficult questions from industry experts? Then you should definitely check out this blog.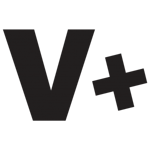 The Valuer blog is packed with a range of topics, from in-depth guides on the technology sector to the best corporate innovation influencers on Twitter.
Additionally, our website is full of tools and resources for corporates and how-to pieces on the lessons to learn from startups to boost innovation as a large corporation.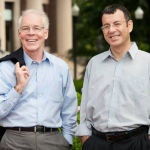 Innovation in practice is a blog where you can find everything you need to know about corporate and structured innovation methods and how it is to work on the practical side of innovation.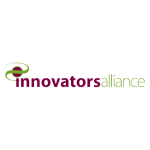 Innovators Alliance is a blog where discussions on innovative business approaches, from marketing to culture, are regularly posted. You will also find guest posts from business owners, CEOs, and entrepreneurs in the community with advice in their areas of expertise.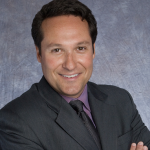 The Stephen Shapiro Blog is full of advice on how to prosper on the market, and how to become better at innovation. Furthermore, he shows leaders the possibilities of solving problems and business challenges. On this blog, you can find opportunities to improve innovation models and business cultures that are willing to support them.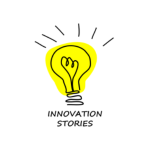 Innovation stories is a website where the topic of innovation is portrayed as comics. It is a fantastic and refreshing way to illustrate the problem and is worth checking out for the creatives! This blog aims to provide a better way of understanding innovation management where a critical view of practices used nowadays is presented.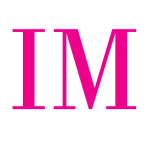 InnovationManagement is an online resource and learning service with a growing global audience. IM collaborates with industry leaders and educational institutions on side-projects such as reports, training, forums, and research into corporate innovation.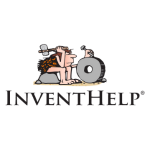 The InventHelp Blog set out to educate inventors on the innovation process covering a range of topics including the manufacturing process, innovation prototyping, licensing, pitching and many more!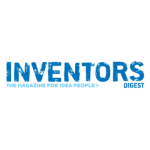 Inventors Digest explores the intersection of business and innovation. This innovation blog focuses on education and on becoming an inspiration for the global audience. Additionally, there is a wide range of topics from new inventions on the market to trade show recaps and stories that inspired innovation and bright ideas.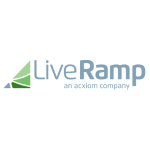 LiveRamp connects people, data and devices, powering the people-based revolution and allowing their consumers to connect with the brands and products they love. On their blog, they solve technical challenges by providing marketing innovations and case studies.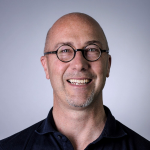 Nicolas Bry is a blog where you can find full-length articles with a focus on managing rapid innovation units and accelerators. In addition, the articles engage the reader with informative corporate innovation examples. An excellent resource for innovation managers.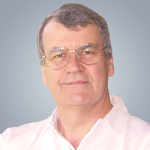 Paul4innovating's Innovation Views is a blog, which focuses 100 percent on innovation. The main topics include innovation ecosystem, designing and building the future, digital technologies, and corporate innovation.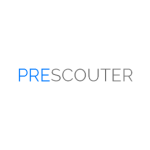 Those searching for relevant and informative articles on the latest innovation strategies, tactics, models, and inventions will find exactly that on PreScouter. They cover a wide range of industry topics too.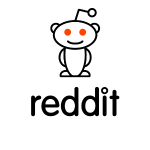 Reddit | Innovation is a place where a community, with expertise in all areas, can expand their knowledge on innovation. Here you will find the answers to your questions, and you may even find people worth connecting with.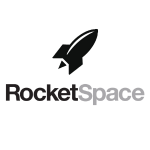 The Rocketspace blog is a site where you can find articles on challenges, opportunities, success stories, and examples of innovation. Moreover, it is a place with information on important events, how to create an innovation culture, and research.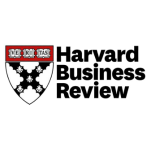 Scott Anthony, the CEO of Innosight, offers a combination of free and paid in-depth articles on the topics of innovation, transformational leadership and more. His expertise is not worth missing out on! Check out his content is you are interested in understanding the perspective of a forward-thinking innovation professional.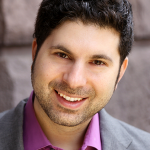 Scott Barry Kaufman successfully brings psychology into his innovation blog. His articles are inspiring and mindful. Additionally, you can find a piece of everything together with great tips for personal growth and innovative ideas.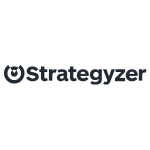 Strategyzer is a blog with practical content, tools, and processes for strategy, innovation, and product management. Moreover, you will find articles on large corporations and their innovations, problem-solving posts and innovation strategies.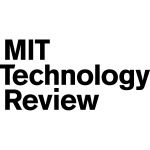 MIT Technology Review's mission is to create trustworthy journalism, which can bring better-informed and more conscious decisions on technology. Their main rule is to focus first on technology - all the accidental discoveries, surprises and breakthroughs, which can potentially be relevant in the future.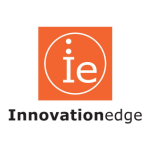 The Innovationedge blog includes a wide range of information on functional topics, business, management strategy, and hacks on how to grow innovation strategies. Additionally, you can find information on product and organizational development.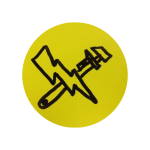 The Discipline of Innovation Blog is made for people who want to make a difference – that want to make their work better. You can be at any level, from front-line to CEO. Their mission is to create value and make work better through innovation.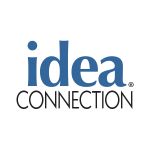 The IdeaConnection finds the inventions, innovations, and products considered stimulating and interesting, and posts them to their blog. They provide information on how innovations can influence everyday life and security.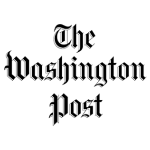 The Washington Post is a place to find articles on how innovation affects other people's lives. Additionally, they write about new technologies and innovations on the market.
46. Gerd Ehrhardt | Services & Innovation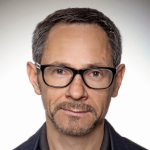 Dr. Gerd Ehrhardt has vast experience with corporate innovation. On his blog, he provides thoughts, observations, and professional insights on business. This blog shows that work can be more efficient if people know how to accomplish and create better leaders to do extra and more efficient.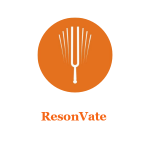 ResonVate is an innovation network supported by global innovation knowledge hubs. It's the site where fresh ideas are created and new insights are gathered from all the stories presented.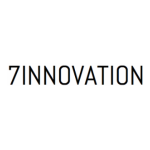 7Innovation blog is about ideas, trends, creative innovation programs and campaigns. Tomislav Buljubasica is an Innovation Manager, lecturer, writer, and author of Unleash Your Creativity App. In addition, he encourages innovation culture, creates innovative programs and campaigns and finds new technology trends.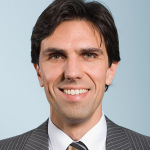 Integrative Innovation presents ideas and advice on balanced ways for modern environments, managing innovation and showing various approaches to do it in the best possible way. Moreover, they are trying to be the top blogging source that provides innovation practitioners. The author is Ralph Christian Ohr.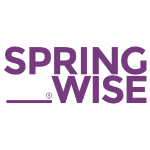 Springwise is a blog to find information on the latest innovations in a wide variety of industries. Besides this, they report on trends that can help companies to innovate and win on the market.
Where are the blogs based?
10 types of corporate innovation models
If corporate innovation is provided to the company, it can lead to implementing new innovation possibilities in an already existing business model. Companies that decided to expand their company dedicate teams towards innovation attempts. But of course, there are other options when it comes to picking the best innovation model.
There are 10 main types of corporate innovation based on Jeremiah Owyang, who is an industry analyst and a founder of Catalyst Companies.
1. Dedicated innovation team - Adding a team focused on developing the strategy and activating innovation projects.
2. Innovation center of excellence - Creating "share knowledge" groups in the company to sustain new ideas.
3. Intrapreneur program - Employees are given the chance to find ideas and expand their experience and ability to create.
4. Open innovation - Corporations invite startups to their locations. They provide support, funding, and other privileges. The main purpose of this connection is the innovation idea.
5. Innovation tours - Leaders from the corporation make tours around innovative companies and events, meeting to gain knowledge. They help to inspire individuals, groups, and companies to become more innovative in the future.
6. Innovation outpost - Creating a physical office where the main role has innovation experts. Furthermore, they are focusing on connecting with startups and bringing integration programs back to their corporation.
7. External accelerator - Connection with the third-party organization focused on creating a relationship with a startup in exchange for funding or sponsorship.
8. Investment - Placing bets into the startup ecosystem with small or large funding for early-stage companies. In addition, it creates opportunities and blocks competitors.
9. Acquisition - Buying an already established successful startup company to expand and scale further.
10. Technology education, university partnership - Connection with a new graduate, companies in an early-stage or education institutions.
[Related article - 6 Lessons Corporations Can Learn From Startups]
---
Takeaway on the top blogs and corporate innovation
To sum up, corporate innovation may sound scary but it is necessary for the continued progress of society where processes and technology improve our lives.
These 50 blogs offer an insight into the innovation process and are explained from the perspective of professionals with vast experience in a multitude of disciplines. Podcasts or YouTube channels can also give you additional insights and perspective on corporate innovation.
If these blogs show one thing, it is that no one method fits all and that with different experiences comes a different perspective.