It's easy to make mistakes and fail, but startups tend to fall into the same traps over and over. Startup CEO jobs require a broad range of skills, and because of this, they are often overwhelmed. Luckily for you, here's a list of 66 mistakes every startup CEO makes.
And if you could avoid those death traps, the chances of having a more successful startup are much higher. So let's get to the list that covers all facets of building a company–everything from product to company culture.
Startup culture

Startup culture isn't just about free snacks and casual Fridays. It's about what your startup team believes in and how they work together. And in order for that to happen, you need to build a strong startup culture.
1. Going at it alone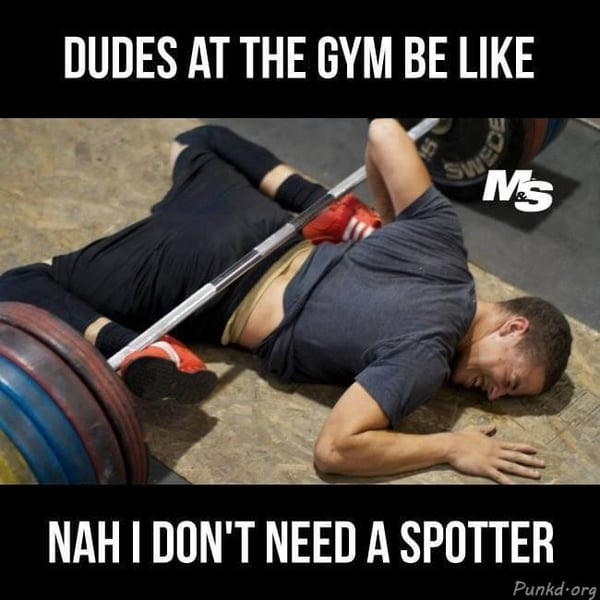 Startups with only one founder CEO have a significantly higher rate of failure. This point can be summed up by Verne Harnish, the founder of Entrepreneurs' Organizations, quote: "Do you really believe you can be better alone than with a group of talented people around you? If the answer is yes, then you are the problem!".
2. Skimping on your business plan
A solid business plan strategy and implementation determines your startup's success. After all, it's the plan that defines the purpose of your company, its goals, obstacles, target audience, marketing strategies, and staff.
No founder CEO should skip this step. There are countless business plan templates, free courses, and videos that guide you through the perils of covering all aspects of a business.

3. Taking on too much responsibility
Startup CEO's are responsible for everything. Financing, human resources, marketing, operations, hiring, firing, sales, PR – it's a lot! One sign of a good leader is that they know how to delegate.
Having the desire to be in control can lead to overworking your team, too much stress, and failure. Some tasks have to be done by the startup CEO, but many of them can be delegated. Implement effective methods that help you improve your skills in a leadership role and become an effective leader.
4. Avoiding responsibility
Having a team around doesn't mean a startup CEO can go into vacation mode and avoid his/her many responsibilities. If you're a founder CEO, you need to lead from behind and show that they're capable of getting their hands dirty and that nothing is below them.
Mike McDevitt, CEO of Terra's Kitchen says:
"Give credit for success and take credit for failure. Highlight amazing work and accept what is out of your control. The world is full of variables that are beyond our control. Time spent focusing on those is time not spent on taking action on something that you can control. Be the culture–and ask people to call you out if you are acting outside of it."
5. Hiring the wrong people
It can be a long process to find the right people for your startup team. Don't hire someone until you have interviewed at least 5-7 others for that certain position. The former CEO at Silicon Labs, Brett Fox, said that he went through three founding teams before he was able to start his company. Surround yourself with a business team that is smart, has integrity, and is passionate about your company.
6. Avoiding making decisions under pressure
Yes, it's a lot of stress to get your startup going, but never avoid the issues, face them head-on and avoid making decisions under pressure. The Amazon CEO Jeff Bezos said in an interview with the Academy of Achievement that:
"Stress primarily comes from not taking action over something that you can have some control over. I find as soon as I identify it, and make the first phone call, or send off the first email message, or whatever it is that we're going to do to start to address that situation– even if it's not solved– the mere fact that we're addressing it dramatically reduces any stress that might come from it."
7. Targeting the wrong customers
A startup needs to define its market segment. Without a well-thought marketing strategy, your startup can end up messaging people who will never buy your product or service. You don't want to attract just any type of customer to get the ball rolling. Be sure to do plenty of research, user testing, and tests to define the exact target audience.
8. Forgetting to take breaks and overworking
A startup CEO has a lot on their plate every day, but sometimes the best strategy is to take some time off. It doesn't have to be a vacation, a walk outside to clear your mind can be just as effective. For example, the co-founder of Twitter and Square Jack Dorsey wakes up at 5:30 am for meditation and a six-mile jog and takes breaks during office hours to stroll outside.
9. Not getting enough sleep
A productive day at a startup begins the night before. Sleep should be a priority for a busy CEO and is a must if you want to be an effective leader. "There is this special glow after a good night's sleep when you feel really in the zone. You feel like, 'Bring it on– you know I can handle anything!" says Arianna Huffington, President, and editor-in-chief of The Huffington Post.
10. Scaling too soon
"Scaling up" means hiring more people, seeking more capital and spending more money on marketing. It's normally a good thing but done incorrectly, and you are in danger of premature scaling.
Don't spend money on areas that you won't benefit from in the long-run. Having a lot of sales guys on your business team is great, but not having the customer success team to deliver all that was promised can definitely create permanent damage.
11. Failing to build a solid startup culture
Many startup CEOs struggle to devote time to define their company's culture. It impacts the business in countless ways. A great startup culture improves the experience in the workplace and that commitment to culture starts with you, the CEO.
12. Not making time for 1-on-1 meetings with staff
A CEO should always put extra effort into motivating and inspiring its team. For example, Gary Vaynerchuk believes that to be an effective leader is to be a great listener, instead of a talker.
He adds: "You need to sit down with your employees and understand where they want to take their careers. What's their ambition? What do they want to do with their life? By sitting down with people and actually listening, you'll be able to set up your employees for success while also working to achieve the mutually beneficial goals at hand."
13. Ignoring opinions and advice of your staff and peers
"Good leadership requires you to surround yourself with people of diverse perspectives who can disagree with you without fear of retaliation," says Doris Kearns Goodwin, American biographer, historian, and political commentator.
Many CEOs fail to become a successful business leader because they failed to learn or seek advice from the highly knowledgeable people around them. You can't know everything. Learn to take advice from the experts around you,and let them know you are open to it. Don't be too proud or confident to ask for help.
14. Micromanaging your employees
Micromanaging your employees is one of the most common mistakes made by eccentric personalities in CEO jobs. Steve Jobs was known for terrorizing his team when something wasn't done his way. That type of leadership isn't something you should pursue if you want to attract and retain people in your team, especially if they are talented and driven. Your company probably isn't Apple and you're not Steve Jobs.
15. Running your company in a space unfit for your needs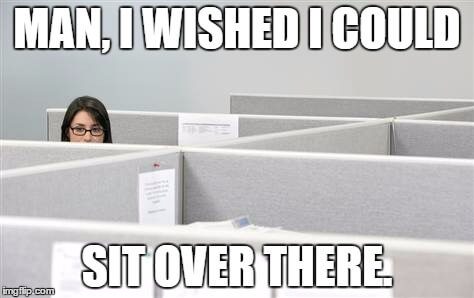 A bad office space can hurt a startup's productivity and overall startup culture. If you're working in a stuffy basement of a co-founder's mother's house or a small cubicle with no light, you're not giving yourself an environment to thrive in. As a startup CEO, you should make sure the office is comfortable enough to work in.
If you're boot-strapped, get creative. Coffee shops and libraries are free alternatives that will work temporarily but more importantly, you need a place that functions as an office. Shared workspaces come in all kinds of flavours. Find the local incubators and hubs.
Do some digging to see if there's something in the way of awards or grants that they give away to get people like you in their workspace. Additionally, tapping people in your network can be a great way to get a few desks in someone else's workspace.
16. Avoiding holding all-hands meetings
Effective status meetings not only benefits the CEO but the entire startup team/company. Company-wide meetings are meant to ensure that everyone is up to speed on the goings on and progress of the company. Everyone requires a different level of information when it comes to the current climate of the company.
Give your startup team members the chance to share information, recognize milestone achievements and problems. You don't have to have the meetings every week, once a month can be enough. Just make it a habit.
17. Thinking you or anyone else is incapable of getting "burned out"
Mental health is a serious consideration when you go down the bumpy road of entrepreneurship. Pushing yourself and others around you to the limit of exhaustion can often have disastrous results. Startups are known for having energetic and driven self-starters, but excessive stress and overworking can lead people to burnout. In order to prevent a burnout, it's essential to understand what causes it and what you can do to correct those problems.
18. Not planning ahead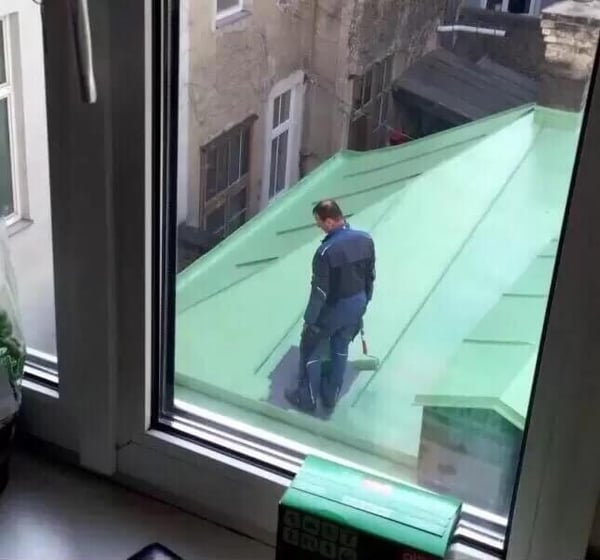 "If Mondays come around and you feel as if you're drowning, try getting a jump start on the work week. You'll be in good company," says Apple's CEO Tim Cook who schedules staff phone calls for Sunday nights, according to Success Magazine. Plan ahead, it will make your life so much easier.
19. Not owning up to weaknesses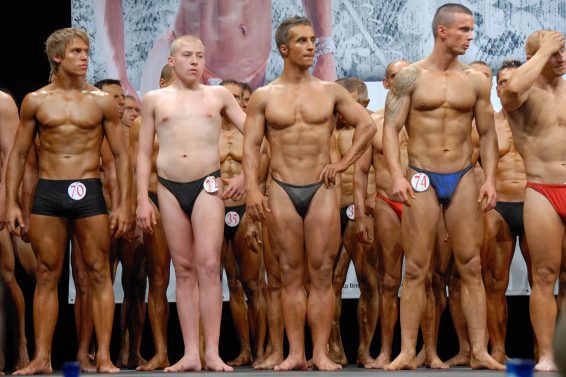 A effective leader is someone who is able to admit their weaknesses. Of course, you have to be strong and resilient, but that doesn't mean you can't admit your vulnerabilities. Focus on your best qualities and see what aspects of your shortcomings you can delegate.
Think about what type of a leader you want to be. The one that your employees dislike, or respect? "When you are in charge, your opinion takes up more space than others, whether you intend it or not," says Jonathan Raymond, author of Good Authority: How to Become the Leader Your Team Is Waiting For.
20. Not onboarding employees thorough and thoughtful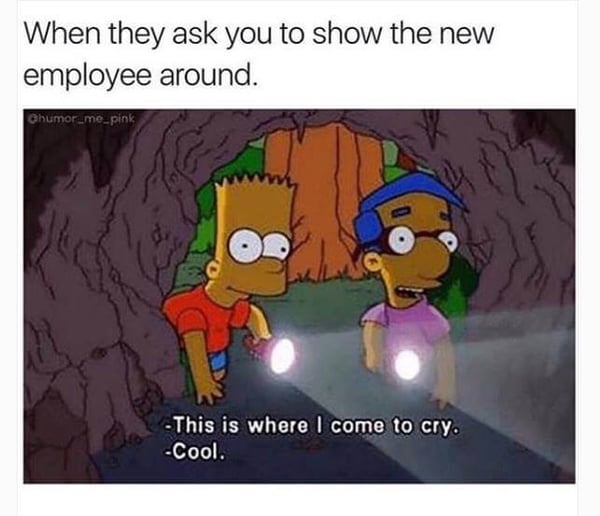 Onboarding new employees is an important step in turning your new business team members into productive employees. Make them feel like they've joined the right company by making them feel like they've joined more than just a startup. An effective onboarding integrates your new employees into your startup's culture.
21. Caring too much about "making it"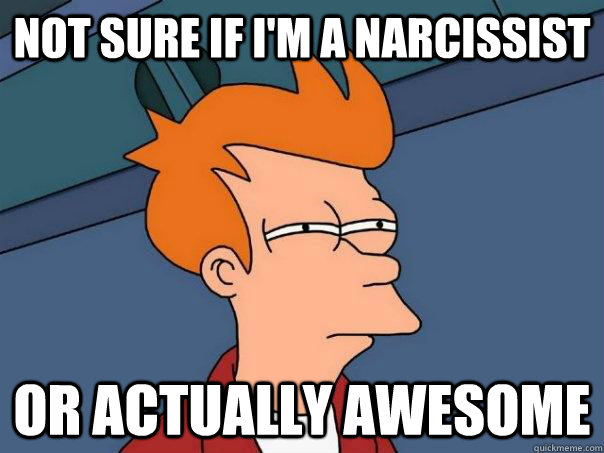 Entrepreneurs seem to be the new rock stars these days. But if you are starting your business to be the next cool kid on a magazine cover, bad idea. Entrepreneurs who are in it for notoriety or the "lifestyle" make poor decisions on their own narcissistic desires.
While many entrepreneurs are influential, as a founder CEO you need to be a better listener and focus more on the value you bring to others. Being a great entrepreneur isn't about Instagram photos, do this for the right reasons.
22. Not meeting deadlines
Regardless of the tasks, every CEO should be aware of all deadlines. Agile project management tools and frameworks allow you to break down larger projects into sprints and hold yourself to the set deadlines. It's an effective way to think about and plan projects in an organized and dynamic manner. One of best agile methods is scrum.
23. Focusing too far into the future without celebrating the small victories
Companies are fast to punish themselves for a bad performance and yet very slow to celebrate a good one. Booked a meeting with a huge company? Great! Let everyone on the team know about it. Buy champagne or ring a bell. Celebrating small wins helps inspire more success. Without it, you might risk decreasing motivation in your office.
24. Eating lunch alone
Having lunch at your desk can probably help you get more work done. But a company that eats together stays together. A good startup culture is something that you build through sharing, eating, listening. Your desk should be a food-free zone and part of the CEO job description is encouraging your entire team to take a break from their screens to relax and connect.
MacKenzie Sharpe, the CEO of CBRE Limited, was often so busy that his desk became his cafeteria. So the company changed its policy to "food can no longer be eaten in work areas in its office." Sharpe added that it also mandates a clean desk. Studies have shown that freeing desks from clutter reduces stress and increases focus. In addition, anyone from the company can use whatever workstation they like.
25. Making the office and the job only about work
The benefits of team-building activities are endless – better communication, creativity, business problem-solving skills, and it breaks barriers. So it's critical for any effective leader to have occasional team-building activities to increase productivity in the workplace.
26. Believing that internal processes aren't important
Organizational skills play an important role in determining the quality of a successful business leader. The CEO of a company should make sure everything is organized so that the employees can do their job as expected. There are loads of tools to choose from these days, like Google Drive, Dropbox, and Box. You just need to figure out what works best for your business.
27. Avoiding using communication tools because you're not used to them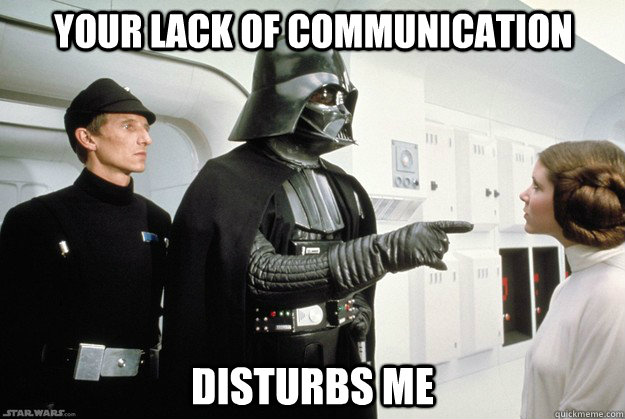 One of the most challenging aspects of a busy CEO's life is communication. Slack and Stride are just two tools that you can use to improve communication in your company. It's hard keeping everyone on track of everything that is going on in the company via email, Skype or texts. Keep all team communication in one place, less clutter and more efficient!
28. Wasting all of your time on networking
Too many founders spend too much time meeting people that don't provide value. In theory, networking should be a way to grow your business, but going to an event just to hand out business cards and get loads back is probably not the best way to target future customers or new talent.
- Pricing, Investors, and corporate Partnerships -

Pricing your product shouldn't be an afterthought, its what ends up getting you profit. And by establishing a relationship with partners or investors can grow your startup.
29. Neglecting an in-depth financial planning and analysis
As a startup CEO you have to know exactly how much money you are spending each quarter and how much money your product costs to make. Sustainable growth is great, but cash-flow is king for all startups! Don't neglect to make a proper financial plan, as you'll end up squeezing a major chunk of your pocket. Learn how to create proper financial projections to avoid disaster.
30. Accepting bad deals from bad investors
Finding someone to invest in your business is great, but sometimes the investor can forget who they are. At the end of the day, they are a service business to startups. So they shouldn't be coming around all the time to see if they are getting their money's worth.
Steve Blank, a Silicon Valley entrepreneur, thinks: "Investors and entrepreneurs are not interchangeable. It's a symbiotic relationship of two alien species. VCs are actually managers of a very narrow and specific financial asset class. They take a risk in a way that no other financial manager does. And they do that incredibly well. But the people they take a risk on are actually artists. So that's the story."
No wonder the relationship can get a little complicated sometimes.
[Related Article - Why having a corporate sponsor is necessary for a startup in 2018]
31. Ignoring the importance of a refined pitch
One of the mistakes startup founders and CEOs make is thinking their business plan is something they should be pitching to their VCs. But that doesn't really show what it is that you are going to be doing. Veteran entrepreneur of Silicon Valley Steve Blank says: "What you want to present is something very different, a lesson learned pitch: Here's what we thought, here's what we did, here's what we found, so here's what we are going to do next. Don't show up with a 'here's where I am today' pitch. Tell the narrative of what you originally think and what you learned."
32. Not getting a second set of eyes on your finances
One of the things a CEO of a startup needs to realize is that managing finance is not a one man job. A CFO plays a critical leadership role in managing the finances for a startup and connecting the finances to strategy. It's good to have a sidekick aside who says "We can't do that" with a "Yes we can and this is why."
33. Burning money
As a startup CEO you need to make sure there is a budget in place that is followed. You never know when a disaster might strike so don't spend more than you earn. A budget helps decrease and prevent debt and help build savings. There are plenty of tools out there that can help create a business startup budget.
34. Assuming money solves everything
Money doesn't magically solve all issues so throw that mentality out of the window. Not all business problems require money. Of course money will help take your startup to the next level, but whatever problems you already had, if not dealt with right, won't be solved with money. It's creative problem-solving that builds a successful startup.
According to John Sperry, CEO of InMoment: "Meager resources and humble beginnings aren't the end of the world. Opportunities come at the edge of failure."
35. Going with the wrong pricing structure
Some services are best to bill annually, others are a perfect fit for a monthly or one time spend. Additionally, you don't want to scare away customers with a high price for your product, but you also don't want to set the price too low and cut profits.
Just taking into account the psychology behind the way you display your price can have a major effect on conversions. In order to set the right prices for your product, you need to gather as much information possible about the market and customers. "It's probably the toughest thing there is to do," says Charles Toftoy, associate professor of management science at George Washington University. "It's part art and part science."
36. Spending too much time chasing capital
Some CEOs spend too much time and energy on tracking down and trying to meet with VC's. Instead, focus on getting to know the founders of companies that your target VC's have already invested with. Book a meeting with a VC whose existing portfolio has something in common with your product or service. Maybe you don't even need the extra capital. John Sperry of InMoments disagrees with the fact that startups need a lot of capital to succeed.
37. Refusing to explore corporate partnerships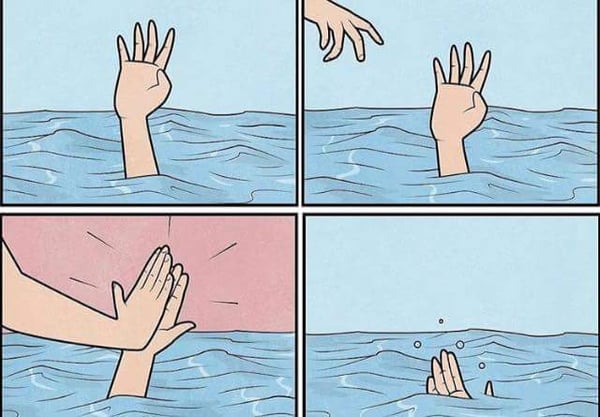 Many corporations are actively searching for startups to join forces to explore new revenue streams, and experiment. Both parties benefit a ton from the startup and corporate partnership: mentors, resources, growth, and the corporation gets a loyal, determined innovative company with new ideas. Most startups focus on organic growth, but that can quickly reach its limits.
Successful startup CEOs should engage in corporate partnerships. But make sure you find a corporate that best fits your startup needs. There are many platforms out there that help connect startups and corporations. For example, Valuer is an intelligent platform for corporations to discover, analyze and track the startup that will boost their innovation.
38. Listening too much to your board of advisors
Business advisors are valuable for your company, they typically have a great network, reputation, and serious skills. But that doesn't mean you should only take their advice when it comes to your business. Think about the reasons you got a business advisor in the first place. As they are normally around three reasons: to find VC's, help land talent, or to solve specific business problems. Don't depend too much on them.
Product

A focus on product aspects that are necessary to target consumers helps to communicate your product advantages to consumers.
39. Spending all your time developing your product
There is a famous quote by Reid Hoffman, founder of LinkedIn: "If you are not embarrassed by the first version of your product, you've launched too late." Buttons, features, settings etc. aren't going to determine your success. It's ok to launch a lighter version first to have something that is functional that people are willing to pay for.
Moving pixels around or trying to build everything all at once isn't going to prove to be a good way forward. Before you build that next feature, test it. Getting feedback is all part of the process. It's not the design that will win your customers over, it's the innovative idea and product.
40. Not taking enough time to develop your product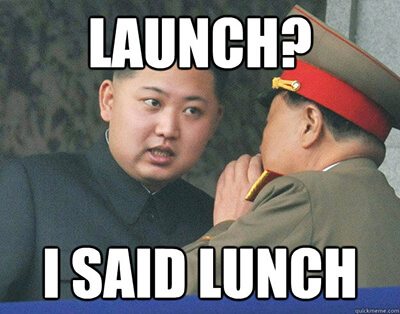 Don't be impatient! Gretel Going, co-founder of Channel V Media, says: "Jumping the gun on a product launch can have serious adverse consequences on a company's success." So don't launch your product with functionality or user experience issues. Make sure everything is polished enough so you can feel proud of the launch. It takes time, but it's worth the wait.
41. Under-estimating the time it takes to do anything
Yes, it's difficult to estimate how long it takes to do certain tasks, but it's mandatory for keeping a business running. The CEO of Staff experiences does this a lot with his development jobs, he suggests this antidote:
"Fix the features to the absolute minimum requirement. Double the time that you expected it to take (or triple, depends on the person or team). Don't think of a job as being finished or not finished. Instead, finish enough to get people using the product and then constantly improve."
42. Building a product that is too complex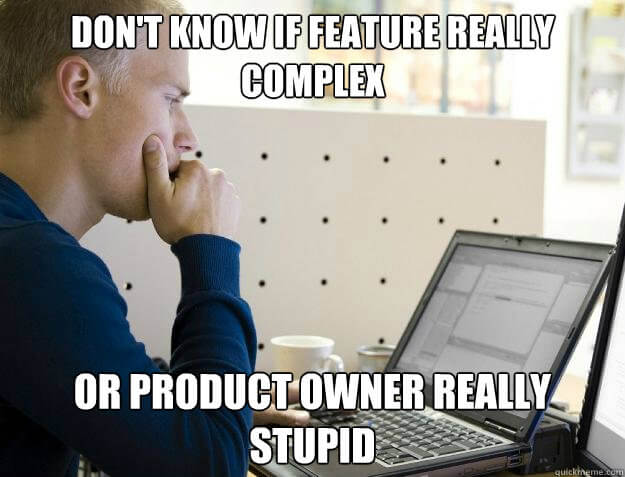 "Building a product is like packing a suitcase: Plan out what you think you need. Then remove half," says Jonathan Wegener, Founder CEO of Timehop & Exit Strategy. As a CEO your ideas are probably big, but at an early stage, you should get started with the first few steps.
By using a strategy called the MVP (minimum viable product) you take your basic ideas and wrap it up in a number of essential features. Gathering insights from an MVP is less expensive than developing a product with more features.
43. Not believing in your product
Lacking passion for the problem you're trying to solve is a recipe for a disaster. Not believing in your product impacts sales success. Additionally, if your product doesn't do what you're claiming it does or it's not good enough to actually compete, you may need to reconsider your options or get to work.
44. Never asking your potential customers the right questions

User testing is extremely important. Knowing if your potential users or customers will actually use what you're creating can make all the difference. Test everything.
"It's by far the most efficient and productive way to gather feedback on the company and to understand the business more deeply. My company is nothing without its users, and the information I receive from customers is hugely influential on how we conduct business and shape our plans for the future," says Navid Hadzaad, founder, and CEO of Gobutler.
45. Having a bad pitch deck
Entrepreneurs from early-stage startup have to pitch to several investors to raise financing. But if you are terrible at it, you might not get that far with your business. You shouldn't be sending your 50-page business plan to an investor or pitching with a team, but only the startup's CEO is speaking.
[Related Article - They Raised How Much? Secrets to a Great Pitch Deck]
46. Thinking everyone already knows what you're selling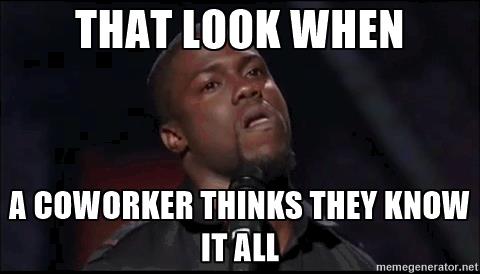 The language you use often comes from a perspective that isn't completely aligned with someone that has never heard of you before. You need to put down in the simplest terms possible, what is it that your product or service does. What are your unique selling propositions?
What pain points do you solve? Do you have an ideal customer profile? The idea is simple, you need to make it clear to anyone that stumbled onto your site what you provide and why they should want it.
47. Obsessing too much over your competitors
"If you're competitor-focused and you're already the leader, then where does your energy come from?" says Jeff Bezos, CEO of Amazon. Focus on your customers, never your competitors. It's, of course, good to know what your competitors are doing, but your business should be a priority.
48. Focusing too little on the product onboarding and UX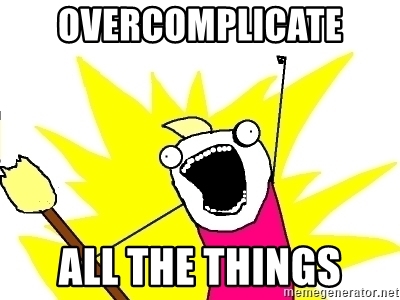 Is your product an app that people use to accomplish something in their lives–whether it's tracking your steps or making a presentation. Your methods of onboarding new employees should help inform the user on how to do so in a quick manner. Bad user onboarding can mean death to your startup. Why would anyone use your product if it's too complex to get started with? Useronboard tears down all popular webs apps onboarding experiences.
49. Being oblivious to intellectual property laws
Your startup needs a great deal of care and protection. A smart startup CEO should know that it's essential to protect intellectual property. That is anything that identifies your brand and can provide you with economic benefits over the long haul. Seedcamp teamed up with JAG Shaw Baker to put together a series of short articles highlighting some of the IP issues.
50. Locating your business in the wrong place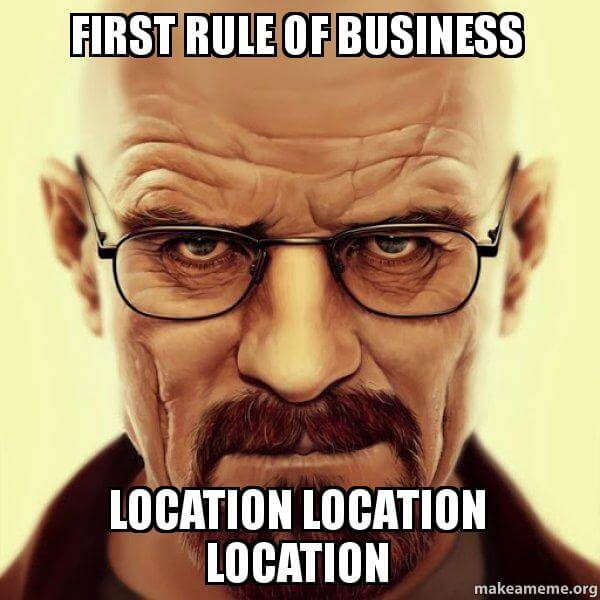 A bad location doesn't necessarily spell disaster, but you may need to invest more to draw attention to your startup. But if you rely on customers that need to visit your business, the solution is a bit more difficult. A bad location can also affect your business from finding talent. If you are located too far from a city or in a bad part of town, some talented individuals might reconsider working for you.
51. Moving too fast to consider if your product is coming onto the market at the right time
Even Bill Gross, the founder of Idealab, said in his TedTalk that timing can be a determine factor for successful startup. Timing doesn't mean you have to be lucky. For example, Uber wouldn't have worked without the use of smartphones. Many investors passed on Airbnb, but they launched during a time people wanted to make some extra money. So as a CEO you really need to ask yourself: are people ready for the product that you want to put out there?
Sales and marketing

The heart of every successful startup lies in a great sales and marketing strategy. And both should work together!
52. Neglecting post demo follow-ups
Someone signed up for a demo of your product. Great! The follow-up is everything. If that isn't a locked deal, you need to think about the next stage of the sale. How many more times do you need to reach out to this person to make sure you've given them every bit of information about you and your product to make a decision.
The hardest part is finding these people in the first place, don't let them go so easily. There are many ways to get better at following up: segmentation, automation, personalized follow-up emails, calling, connect on LinkedIn with a great intro, offer competitive comparisons, give them great content, etc. So instead of just waiting to hear back, put some effort into it and take action.
53. Using a non-functioning website to drive sales
A great conversion rate is tied to a great user experience on your website. Factors such as loading time, design, unclear call-to-actions, too many features, low-quality images– can all affect your business from getting any customers. Make sure to test your website, go through the conversion funnel yourself to see if everything is functioning. Check for bugs, do quality checks, a lot can go wrong if you don't.
54. Ignoring customer data
For a modern startup, data is key. It informs you of things like who your customers are, what they like and their behaviour. But make sure you are asking the right questions and using the right tools to uncover that type of data. What do most of your customers have in common? What types of engagement work the best for your best customers, how do most of your customers interact with you?
55. Wasting time on poor quality leads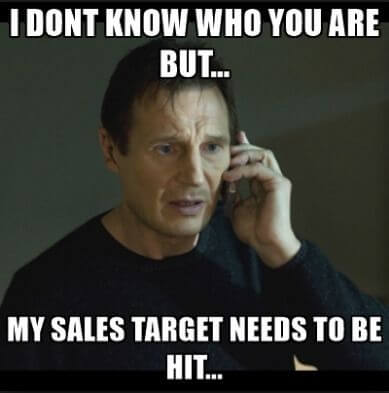 Leads are great for your business, but not every lead. It's a waste of time and money to focus on unqualified leads. The CEO of SRG, Norman Behar adds: "As a salesperson, you have to do a great job of qualifying the level of interest. One of my favourite acronyms is BANT, B-A-N-T, which stands for Budget, Authority, Need, and Timing. Ask questions, start a conversation, try and understand your customer's needs." These days there are different types of lead qualification methods out there that any business can implement.
56. Not building customer relationships
As an entrepreneur, building relationships with your customers should be a huge priority. It's key to learning about your customer's needs and you gain more returning customers.
57. Forgetting about a growth strategy
A restaurant only in one location looking to grow their business needs a growth strategy. But you can't expect to just enter any market without a strategy in mind. Sure, it would be great to expand to the US, but do you know how?
The CEO of GreatHorn Kevin O'Brien has 3 growth strategies for his business: "There are three keys to grow GreatHorn. The first is product/market fit which enables us to acquire clients. For that you need to follow stage-appropriate market acquisition -- and we are on fire when it comes to that -- building customers in financial services, healthcare, and retailing. The next is building a stage-appropriate startup team -- for example, as we grow, we need the people who can service a Fortune 500 company and get 10 times more efficient. Finally, we have to make sure we don't run out of money."
58. Assuming everything you post will go viral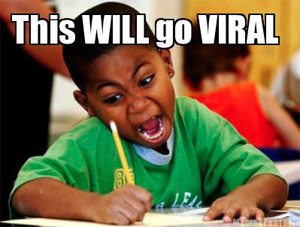 Not everyone has a story or product interesting enough to go viral. It can happen, but stop trying to put too much energy into it. Virality is not a sustainable form of sustainable growth, it's a vanity metric.
59. Failing to adapt to change
"A startup journey is like crossing a bridge: you never permanently stay on a bridge," says Janakiram MSV, cloud computing expert, and advisor to startups. Because startups need to be agile, build products that adapt to changes and are aligned with your customer needs. That is how your business will keep on growing.
60. Focusing more on marketing than sales
A successful startup should start narrow and deep. Meaning, marketing at an early stage for your startup should be indistinguishable from sales. For example, Facebook started off with Harvard University students. Steve Wozniak, co-founder of Apple, made a computer to impress his friends at the Homebrew Computer Club. And Airbnb only had guests and hosts in New York City in the beginning. The list goes on and on.
61. Failing to communicate the company's vision and mission
As a startup CEO you should start with a clear vision and mission in mind. For example, Pinterest has a less than 20-word statement: "Help people discover things they love and inspire them to go do those things in real life." People will go to extraordinary lengths for a cause they believe in.
62. Deviating from the brand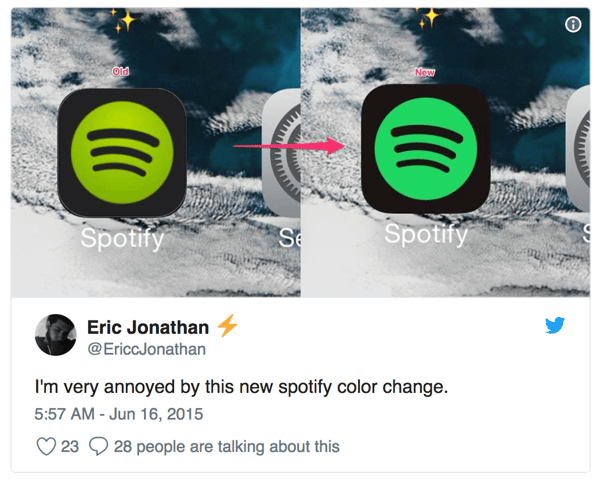 Any business should have a set of brand guidelines that are used for messaging or decision making. Deviating too far from those guidelines can confuse your customers. If your brand uses the colour green and blue, then don't make banners that are red. For example, Spotify about 2 years ago decided to slightly change the colour of their logo. Reactions ranged from mild annoyance to threats of deleting the app.
63. Trying too hard to blend in with the crowd
"Stop copying your competitors: They don't know what they're doing either," says Peep Laja, founder of CXL. The purpose of branding is to create a unique business that separates you from your competition. Be original, not a copycat. Being the same as your competition does you no good. You will just come off as boring and ordinary to your customers. People expect something fresh and new.
64. Skipping market research
Always perform a thorough market research before launching a new product. Steve Ballmer during his 14 years as head of Microsoft was constantly coming up against Apple's technology, but falling behind. For example, the Zune, Microsoft's version of iTunes, came out five years too late. So by skipping market research, you are risking your business.
65. Building everything but an effective sales funnel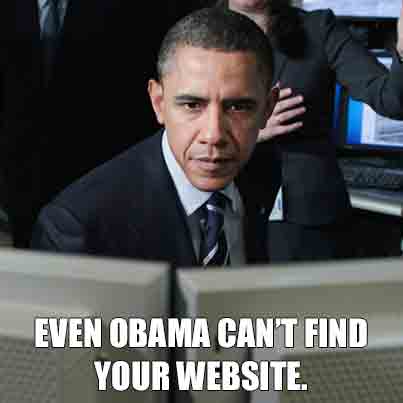 A strong sales funnel is essential for startup growth. It's not enough to just have a website and a bunch of sales guys on your team. Think about how your potential customers should be finding you. Landing pages, blog posts, keyword strategies, ebooks– are just some ways to build an early stage funnel.
For example, Crazy Egg's sales funnel is huge, yet it works. They have clear call-to-action on every page and their blog posts drive customers into their email list.
66. Missing the objectives and the "why" of a good UX
Financial planning has always been a problem for startups and many have ended up with a poor UX as a result of trying to keep costs down. Instead of trying to make your first product all shiny and pretty, make sure it functions. A pretty design doesn't get you far if the user experience is bad.
---
Conclusion
"Life is too short to learn from your own mistakes, so learn from other people's mistakes by absorbing information from any and all high-fidelity sources," says Geoff Woo, CEO of Nootrobox. So hopefully this article of mistakes every startup CEO makes was informative enough to avoid disasters in your company.
What is Valuer?
Valuer is an intelligent platform that helps connect corporations with startups in order to build better relationships and help with funding. We are always looking to connect, visit Valuer to learn more.