The robots are coming! But fear not – they aren't an army of alien-like, Star Wars-y clones that will invade our homes, families, and …gasp… jobs. They're devices with integrated software technology (AI software) you can benefit from. Big time, if you use it correctly.
For a startup, the benefits are particularly rewarding because startups typically have limited resources, so any opportunity to automate, improve, simplify, and ease the work process is warmly welcome.
Before we dive into how AI software can help your startup, it's important for you to know about the technology behind it.
Artificial intelligence is, as the name implies, an imitation of human intelligence. Now, what does AI really mean?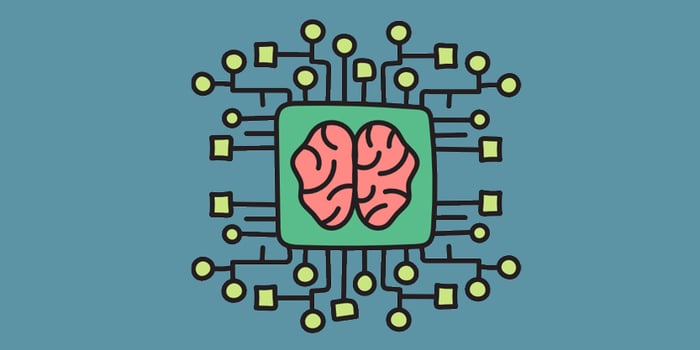 At its core, AI tech allows machines to be able to learn, reason and self-correct.
Machine learning is, for example, currently used in imagery. You've seen it when you upload a photo to Facebook and your smartphone suggests who's in the photo, or when your camera focuses exactly on the faces in the motive.
Reasoning is a little more complicated. An example of machine reasoning is self-driving cars, where they can decide whether to slow down, hit the breaks or take control of the wheel to avoid hitting another driver, cyclist or pedestrian. Several car companies already have lighter versions of this technology implemented; autopilots can detect if the car is too close to the car in front, and some already have cruise control to stop the car from drifting.
Self-correction is the machine's ability to find its previous mistakes and solve the errors by trying countless different solutions. This is expressed in your music applications, for example. The app recommends songs for you – whenever you skip a song it has recommended, the program learns your dislikes.
But how does this help my business, you might ask?
Here are some tips and tricks on how AI technologies and AI software can help your startup with everyday duties. The list isn't all-inclusive – there're many other software technology options – it's just to give you a head start and a chance to explore the possibilities.
1. Use your voice assistant
First and foremost, you can optimize your AI tech game by using what's already at hand. Literally. Your smartphone is in your hands 4.5 hours a day, so why not get the most of it?
A digital voice assistant, like Siri, Bixby, Cortana or Alexa, can help you with much more than just the weather forecast. Depending on the level of integration, you can secure your home through your voice assistant. Even at work, you can get an overview of your calendar, and send a text message – with your hands busy holding the steering wheel on your way to a meeting.
Get to it. The best way to find your favorite hacks is by trying it yourself.
2. Learn to use Facebook's AI system strategically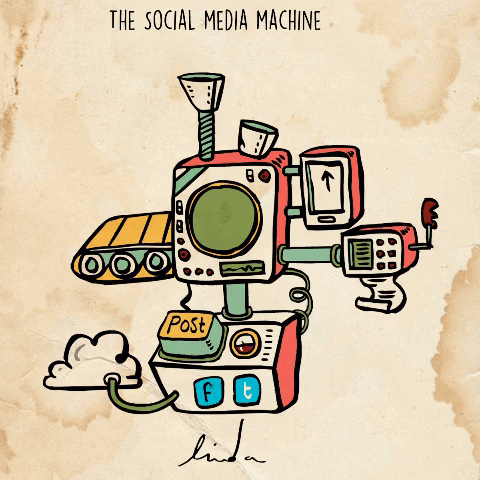 Facebook. We can't do without it. Especially not when it comes to marketing and branding our businesses. Facebook uses AI software, and not just to detect hate-speech and remove inappropriate memes. Facebook's algorithm is an ever-changing entity, and it's important to stay up-to-date on how they rank news in our news feed.
The latest algorithm update rates connection and quality content higher than previously. If you manage to find the perfect balance of promoting your business, connecting with your customers and giving value to any potential reader, you've come far.
For example, Facebook rates your post negatively if you directly ask for comments or likes – that's not high-value content.
3. Hold better job interviews
Artificial Intelligence can improve the hiring process remarkably. By taking humans out (on the hiring side, of course, the applicant is still part of the process), the process becomes faster, fairer and it will lead to better results. For example, various applicant tracking systems can help with handling recruitment needs.
Vervoe's AI software screens the candidates' skills and attitudes and recommends the best. Of course, the machine is not meant to complete the process and make the final decision, but it simplifies the screening process for the hiring manager.
AI tech can take over the dull, grinding part of reading resumes, taking tests and looking at test scores.
4. Let AI software take care of your meeting scheduling
You know the struggle, finding an open spot in more than two people's calendar…
That time is over. X.ai offers the world's first AI meeting scheduling assistant. All you have to do is cc your personal assistant, Amy, in the first email, and the intelligent algorithms will take care of your scheduling. Pretty great, right?
5. Try an AI CRM system
Customer Relation Management systems are already capable of automating many of your daily tasks. Combined with AI, this automation has been taken to a new level.
The biggest players in CRM are investing in new AI technologies and applications.
Its features like intelligent predictions and personalized recommendations, whether a deal is likely to close or which next step you should take in order to have the biggest chance of winning the deal. An AI CRM can also optimize insights, make better opportunity analysis, and create fully automated chatbots.
Maybe your CRM system already supports AI software technology? If not, you have to look for one that does – you can start your research here.
6. Plan and track your work with AI
As a startup, you probably have a countless number of to-dos on your list, small projects in the backlog and big ideas.
It can be hard to keep it all organized, but with AI software you can begin to automatically allocate your time. Allocate.ai groups and times your plans and projects intelligently. You plot in your data sources, and the system creates a detailed timesheet. Based on that, it can start planning your resources and suggest how to optimize your time.
After that, it can even track the estimated time, money etc. versus the actual spending. The more you use it, the more it learns about you and your business.
7. Stay in your focus-zone
Did you accidentally spend half an hour on Facebook or Twitter? Use your voice assistant to set a timer. This way, you get a little, and probably necessary, break – but you won't drift off for too long.
Do you have about 60 sticky notes, ripped notebook-papers and other things with fast ideas and quick notes lying around? With your AI voice assistant, you can organize all of that. It's much faster to just say the words than helplessly scribble on paper.
Also, it helps you stay focused – you don't have to look down, find a pen, think the phrase through. You just have to grab your phone and say the words. This lets you stay in your zone and keep the disruption of your work to a minimal.
8. Let AI handle your meeting minutes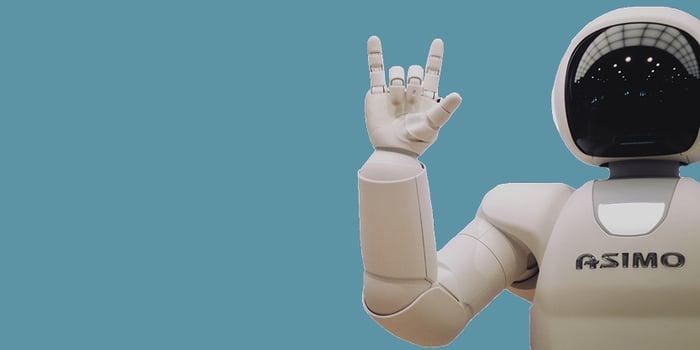 At FirstAgenda, we have dedicated our time to improving meetings for everybody – from startups to major corporations and massive boards.
We have rethought the meeting minutes. Through speech recognition and AI, our assistant creates an overview of the meeting's most important keywords. You can re-listen to important parts of the meeting and search for specific keywords.
You only have to lift one finger in the process, and that's when you start the recording – the rest of the note-taking and meeting minutes are processed automatically.
9. AI for analytics and insights
You already know that AI can benefit planning and tracking of your time. AI software also gives insights to better understand your customers.
Through the AI systems mentioned above, our machines collect an enormous amount of data. This data is valuable to you if you analyze it and act upon it.
For example, the data can be used to measure your audience's responses and opinions on your product, it can uncover trends and, in some cases, predict what might happen in the future based on historical data and previous patterns.
This is something Crimson Hexagon is working on. They're providing AI-powered consumer insights. Check the solution out if you're struggling with finding your way in the maze of data.
Conclusion
The only way to know what'll work for you and your business is by experimentation. Start simple and make the first steps to work, before adding another AI software program to your repertoire.
You shouldn't just buy in on a new program - try the Free Trials and see if it's something for your startup.
As you see, AI can act like your own personal assistant of which you can hand over all the manual jobs. AI tech is everywhere, and you can adopt an endless number of products. Don't be scared of it, use it to your advantage instead! It will only help you to excel, not replace you.
Author Bio
Julie Løkke Jessen, Copywriter at FirstAgenda
FirstAgenda is a fast-growing SaaS company that's making meetings smarter for thousands of users around the globe. Their solutions are known for its cutting-edge technology and intuitive interfaces.