Every corporation needs to innovate in order to maintain itself and evolve in the largely competitive market. The new technologies, generated by the acceleration in innovation in the 'digital era', have radically altered the way businesses operate.
Implementing corporate innovation is quickly becoming the biggest need in large Fortune 500 companies this year alone. Generally, innovation has the same meaning whether you are a startup or a corporation. However, the challenges are reflected by the size of the company.
Valuer.ai engaged with some of the top thought leaders in corporate innovation to give their thoughts on growing business trends and their perspective of the current landscape.

What is one example that comes to mind when you are thinking of corporate innovation?
'I don't think there is one single "great" example of corporate innovation - there are different solutions that work best for each individual company - but there are companies like Fidelity, Mass Mutual, MetLife, Capgemini and Alphabet who all have exciting dimensions to their innovation strategies.' - Boris Pluskowski

______

'A great example of corporate innovation is Starbucks. They have combined their high-quality products and dedicated customer base and deployed a range of innovative digital tools to re-invent the coffee-buying experience. Not only can you pay with your mobile app which is connected to your credit card or PayPal account, but you can also place your order in advance and pick it up at any location – talk about a friction-less experience! Not only is Starbucks innovating in the coffee business, they have become one of the largest mobile payment providers as well.

Through the Starbucks Reward Program, they are collecting large amounts of exclusive consumer data that assist them in trying to craft the perfect personalized experience. While other companies definitely use loyalty programs and various digital tools to understand and design a seamless digital customer experience, to me, Starbucks always seems to be one step ahead of the rest.' - Chris Becker

______

'The imperative to avoid group-think, which should be top of everyone's mind.

We're more at risk of groupthink when we have a lack of diversity of perspectives, identities, and socioeconomic backgrounds. We need diversity to enable that prized creative abrasion that leads to corporate innovation. The more perspectives you have in a room, the more likely you are to come up with something you've never thought of before.

That diversity of perspective is vital but, at the same time, we need to remember that diversity is nothing without inclusion. Inclusion is ensuring people feel invited and safe to contribute, because their contributions are heard, valued, and prioritized.

It's not about tokenizing people, but building trust over time with all kinds of talent because you have a pattern of inclusion as an organization, and regularly demonstrate your commitment to D&I. Don't let it be a one-time thing, because people can see through that and it can interrupt the innovation process.' - Jennifer Brown

______

'Amazon transformed itself several times from a seller of books to a seller of platforms across industries.' - JR Reagan

______

'The example that comes immediately to my mind is the case of the most successful innovation program in US history that I helped develop and manage. It has been written about by corporate innovation experts for over 20 years.

This innovation program was titled 'Work-Out! at GE' under then CEO, Jack Welch. Billions of dollars in cost savings and revenue expansion were netted out of this program. It became the job of every GE employee, regardless of their title and rank within the company to "Find a Better Way Every Day" (program mantra).

Read more about this wildly successful program and how Steven led a large team of innovators in helping GE become the market leader in many industries by following this link' - Steven Jeffes
Why is corporate innovation getting more attention now than ever before?
'Open innovation is without doubt where companies are increasing, getting the most amount of traction currently. Tech companies have long innovated this way, and the growing dominance of the 'Big 5' in Fortune 500 are unsurfacing their methodology for non-tech companies to follow.

The rapid pace of micro M&A to drive strategic innovation is now appearing in the business media with increasing frequency - and corporations are responding with the creation of new $200M+ venture funds to capitalize on this.

However, many companies are still unsure how to action on this new methodology - that's why we focus on demystifying that at NextStrat.'- Boris Pluskowski

______

'With the rise of disruptive platforms like Airbnb, Amazon and Uber specializing in fast and simple digital customer experiences, CEOs everywhere are realizing they need to innovate in order to keep their businesses relevant in this rapidly changing digital world.

In the past decade, large companies have started to see small startups entering their industries and starting to have an impact. With daily business conversations centering around 'digital, cloud, mobile, social, big data', CEOs, and market leaders are under increasing pressure to understand and assess the risks and opportunities. Many CEOs have jumped on the innovation bandwagon, as they no longer have an option not to. Corporate innovation is and must continue to be a major topic of conversation!'- Chris Becker

______

'In your innovation process, it's another argument for including diversity. You have to know that what got you here won't get you there. In the past, it may have been easier to steer your company, because you could predict the future, but the future is becoming unpredictable. There is so much more uncertainty.

That means you've got to supercharge your corporate innovation process by imagining more scenarios. You need people with diverse perspectives who will allow you to see around the corner and spot where you're going to miss a turn.

We may think we know our business best, but we need others to help steer us in the right direction.' - Jennifer Brown

______

'Absolutely! We know more about how it works. Not just a random series of events but a process that can be managed and used as a key strategy.' - JR Reagan

______

'Corporate innovation is getting more attention now, because CEOs are catching on to the fact that innovation programs enable huge potential for company cost reduction, revenue expansion, increased margins, productivity, and market share expansion vs. competitors, etc. This awareness has come as a result of the many more success stories being published. It includes the bottom line impact to companies that these programs have had.' - Steven Jeffes
______
How are large corporations working with entrepreneurs and startups to improve their business?
'There is no one size fits all here. Everyone is approaching things differently. Some are just doing more POCs, others are setting up innovation labs or working with a partner like TechStars to run a theme focused accelerator (such as Barclays for Fintech in London).

Lately, I have noticed some banks taking a more nuanced approach by appointing things as 'innovation leaders' and smartly tying 20% of their bonus compensation to executing projects.

I was asked to fly to Singapore to teach one bank's innovation team how to pitch their ideas more effectively, like a startup founder would. I thought that was really smart.

Honestly, I believe the efficacy varies dramatically of the initiatives. Innovation labs are a dead pool for startups that actually want to work with a corporate. You need a department buy in for anything to happen, and departments don't care about the innovation labs. It's best to do whatever you can to bypass the labs.' - Alexander D. Jarvis

______

'There's an optimization of workflow that is starting to emerge between the startup world and the corporate world - with each playing to their strengths. Startups far outperform corporations in their ability to rapidly test a new concept and iterate to product/market fit. However, they typically hit a barrier when they start to scale beyond the initial test markets.

Corporations have the exact opposite problem. They have long been struggling with the 80-90% failure rates a typical front end process produces. Even when they get something right, it takes too long to make, costs too much, is too slow to market, and it's largely incremental in nature. This happens due to internal forces that kill anything truly disruptive. They are however, phenomenal at scaling concepts once they get to that product/market fit.

The world is rapidly moving to an idealized innovation workflow that leverages the startup world for the front end, and corporate scaling platforms for the back end.' - Boris Pluskowski

______

'Entrepreneurs and startups can hold the key to innovation that corporations often lack. They can breathe life into them with fresh eyes, unique problem-solving skills, critical innovations and the potential to tap into new markets.

Corporations are not startups and really shouldn't strive to be. Rather, as discussed by Tendayi Viki, established companies need to create innovation ecosystems, recognizing different areas of the business as distinct business entities, each at a different level of maturity. Some corporations starting to take this ecosystem approach, which helps them work with entrepreneurs and startups to gain a unique solution to a specific problem.' - Chris Becker

______

'We continue to see risk aversion. Startups and corporations speak different languages and operate under different time horizons. A corporate may take 3 months to manage the paperwork and establish a supplier relationship with a startup. But in some cases, those 3 months can be the entire life cycle of a startup. Many great opportunities are squandered in this way.' - Gavin Heaton

______

'Entrepreneurs and startups tend to have fewer constraints in comparison to large corporations. Corporations can get mired in their own processes, bureaucracy, and the way things have always been done. When you introduce an entrepreneur or startup, you suddenly add small and nimble players to your team. You benefit from fresh viewpoints and new ideas.

When I go into a company as a diversity and inclusion consultant, that company gets the benefit of accessing the knowledge I have from working with 30 other companies simultaneously. I bring innovative ways of thinking about diversity and inclusion to them, so they can cherry pick through what we've seen work well.

Entrepreneurs and startups tend to be more diverse - which should be a goal when you look at your mix of suppliers, partners, and vendors. By introducing vendors who see through a different lens and treating them as strategic partners, you can benefit from new thought leadership strategies, which can make a huge difference to your organization. Your partners may have some clues that your company can't afford to ignore.' - Jennifer Brown

______

'Corporations now know that startups are necessary to help create the next wave of corporate innovation. Coopetition and not always competition' - JR Reagan

How can corporations break out of the classic rigidness associated with large rigid organizations and become more flexible?
'A large, rigid organization can't and won't. You fundamentally need to spin up an independent division to execute on new projects. Even BCG DV is seated in their own offices outside of BCG. People think differently. BCG DV flies clients over for workshops and final presentations so they purposefully are not in their office to allow them to think differently.

The fundamental issue is of financial incentive and job security. You aren't going to get a bonus for pulling off a risky initiative, but you may get fired, or more likely, be viewed negatively which impacts your career path.

I was talking to an innovation and investment lab in San Francisco backed by the large Japanese corporations. I asked why a certain company (I won't mention the name) hadn't invented anything for so long. He told me "It's safer to just do your job and not stick your neck out."

Furthermore, public companies are hamstrung by quarterly reporting. A non-maverick CEO simply is not going to undertake a risky project if there is any chance it might cause them to miss analyst targets, even though if in the long term it will create enormous value.

It's only tech companies such as Google, Facebook, Snapchat etc. that say we're going to do what we want, so buy our stock or not, but we're going to keep innovating. Indeed, that's the reason many founder CEOs have super-voting rights.

If a CEO really wants to innovate for fear of having their lunch eaten, they need to really declare corporate innovation as a priority 'at the top' and then take steps to change compensation structures and culture. There, involves a change in who they hire as well as training. Furthermore, they still will need to set up an external organization to really execute projects in the short term.

The goal should be small wins to illustrate it's working. You use those wins to demonstrate to internal and external stakeholders that this approach not only works, but that the organization can do it. This then serves as inspiration to start easing innovation as a mindset into the main organization. But more critically, failure needs to be actively encouraged and not stigmatized.'- Alexander D. Jarvis
______

'Corporates need a new structure that sits just outside the usual hierarchies. Whether it is a lab or accelerator, a seed or venture fund - or preferably combinations of these. Within that structure, there needs to be the "4S's" - secondment (of expertise, research and data), sponsorship (dollars), space (for working/co-location) and skill transfer.

The lab/fund has a dual role - to keep a watching brief on the market but to also translate and communicate the commercial opportunity back to the company.' - Gavin Heaton

______

'Hire a Chief Innovation Officer (CINO) and Chief Technology Innovation Officer (CTIO) and allocate an adequate amount of innovation investment into the company, as decided by these corporate officers. Along with this must be implemented a robust Change Program to help infuse a new and more agile approach to innovation and ways of doing business.' - Steven Jeffes
Interested in participating in the next expert panel?
We're happy to hear from you if you've got great insights into corporate innovation and future of how large enterprises can continue to explore new ways of working. Be sure to fill out the google form completely.
Participate in Expert Round Table #2
Meet the experts
Valuer was honored to collaborate with professionals in corporate innovation for this project and would like to share with you a bit more about the experts and their background. Special thanks to all the influencers who participated.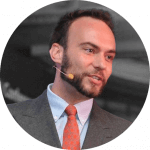 Alexander is the founder of 50Folds. A group of companies that helps founders and professionals learn, start, scale and raise across the innovation sphere. He mentors at a number of top accelerators globally as part of his commitment to helping people find success and make the world a little more awesome.
---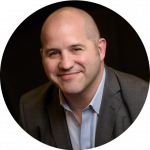 For over 20 years, Boris has been involved in pioneering the practice and discipline of corporate innovation in large enterprises. His work has led him to regularly work alongside senior level executive teams at Fortune 500 companies to build and execute robust growth and innovation programs.
Boris founded NextStrat to drive a new generation of innovation practices that fundamentally disrupt the way innovation has traditionally been done and to sustainably explore and exploit disruption, at speed, at scale, and with lower risk.
Former clients include the likes of Citigroup, Fidelity, JP Morgan, MetLife, GSK, Pfizer, Novartis, Amway, Coca-Cola, Walmart, GE, Chevron, Nissan, Cargill, Nestle, Comcast, and many more.
---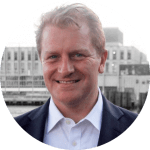 Chris Becker is the founder of NetEffect Solutions, an entrepreneur, and an experienced consultant. His background is in international consulting, managing new business startups and driving large impactful corporate change initiatives.
Chris focuses on digital transformation, including identifying opportunities for companies to change the way they do business by leveraging the power of web, mobile, and other emerging technologies.
He works with both large corporations and small technology startups to analyze, discover and apply innovative ways to leverage technology to improve performance, team interaction, quality of outputs and speed of action. His specialty is working with senior management to articulate strategy that supports execution and action.
---

Gavin is the founder of the Disruptor's Handbook, one of Australia's leading independent strategy and innovation companies. He advises firms on strategy, marketing, product development and innovation.
He is also a member of the Orbits program, the influencer network of award winning analyst and advisory firm, Constellation Research. As well as being a published author, startup mentor and public speaker, Gavin is also the chair of youth not-for-profit organization, Vibewire.
---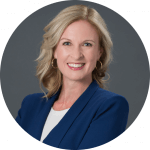 Jennifer Brown is a leading diversity and inclusion expert, dynamic keynote speaker, best-selling author, award-winning entrepreneur and host of The Will To Change podcast, which uncovers true stories of diversity and inclusion. She is the founder, president and CEO of Jennifer Brown Consulting, where her workplace strategies have been employed by some of the world's top Fortune 500 companies.
---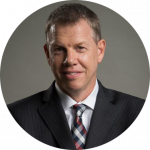 JR Reagan is exploring startups, innovation, data and smart things. He is a WSJ contributor & TEDx speaker.
Dr. Reagan is vice dean at Endicott College of International Studies (Woosong University). As the vice dean, Dr. Reagan establishes the vision, mission, development strategy and plans for Endicott College of International Studies.
In addition, he is responsible for establishing reciprocal global campuses with partner universities and developing alliance programs with global companies and institutions. He also serves as advisor to startups including cybersecurity, innovation and big data.
He previously served as Global Chief Information Security Officer (CISO) of Deloitte with revenue of $34B, over 210,000 employees and operating in more than 150 countries.
---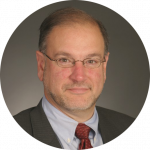 Steven Jeffes is an award winning thought leader. He has developed world-class corporate innovation, CRM, marketing, sales, product management, social media, customer loyalty, retention and customer experience programs.
Steven developed these programs for numerous Fortune 500 companies including: American Express, Pfizer, Intuit Software, Web MD, AstraZeneca, Lufthansa, American, Airlines, Wells Fargo, Microsoft, AT&T, Verizon, Vanguard Financial, Citigroup, Boehringer Ingelheim, HP, Compaq, Amazon, Chico's, Macy's, JC Penney, Neopost, Carrier Air Conditioning and many more.
---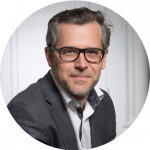 Vincent is the general manager of GE Digital Foundry Europe with experience in business development, innovation and restructuring involving international teams.
He has hands-on experience and sizable achievements in new business structuration, change management, restructuring, asset sales or acquisitions/integration and performance improvement. Vincent is a recognized thought leader with top level experience in Europe, Africa or USA.
---
Conclusion
Big companies fear innovation. But in today's fast-moving world, what led someone to succeed in the past might not be the way to maintain a position in the market for the future. Corporate Innovation becomes a necessity for those who want to preserve themselves in the competitive landscape.
Startups and corporations operate in visibly different manners. Startups have the luxury of rapidly testing new ideas, without the fear of failure, but are often struggling with scaling.
Corporations, that have already proven their value in the marketplace, are especially strong in scaling a concept once the product/market fit was made. But they face high risk-taking levels in implementing new ideas.
Both entities have something the other needs. Establishing a collaboration between startups and big corporations is one way of generating innovation, and it's gaining more and more popularity in the business world.
For corporations that reached the end of a cycle, there is an urgent need for innovation to start a new sequence. Companies like Valuer.ai help big businesses get in touch and connect with startups, to help tackle the innovative challenges that face businesses.