The collaboration with small companies and startups are booming in the corporate world and has become a big part of the innovative scene.
It has become vital for a company of any size to take part in the innovation process. Successful innovation can be difficult for a big company who has its mind set on the "if it isn't broken, don't fix it" mentality. But the general perception of the corporate- startup engagement is evolving into a positive one.
Several tools are being implemented when startups and larger corporations connect, one of them being 'hackathons'. Ideas become prototypes within 24 to 48 hours - for a lot of companies, that is innovation at its finest. Yet the real outcome is still dependent on several factors.
As part of an ongoing series, we introduce the fourth expert roundtable. For this round table, we focus on how collaboration with startups benefit corporations. For this article, Valuer has yet again invited brilliant minds in the innovation scene to give their take on some burning questions.
[Related article - Corporate Innovation: Expert Round Table #2]
1. Why has collaboration with small companies and startups become a bigger part of Corporate Innovation? Is it a good strategy for the future?
'Large corporations typically have a lot of hierarchy and function in a very bureaucratic way. They are attracted to young, agile startups because that type of collaboration can drive change, and often yields immediate tangible results.' - Lauren Cascio
_________________________
'With the fast pace of technological and industry changes, corporates increasingly realize their own limits in keeping up with the innovation scene. Slow processes and internal resistance makes developing disruptive innovations in house extremely unlikely for big corporations.
On the other side, the agile structures and risk propensity of startups and small companies put them in a better position to innovate. Corporate-startup engagement might result in a win-win situation.
Corporates can support startups with resources and access to the market at an early stage, while startups can offer ideas, inspiration, and synergy. Third parties such as incubators, accelerators and innovation labs play an important role to mitigate the risks that such strategic investments involve.' - Marta Caccamo
_________________________
Collaboration with startups is key to driving the economies employment levels up. Corporate giants do not have the capabilities to innovate as quickly as the adaptable startup ecosystem therefore if corporates want to compete with tech innovations and trends they will need to collaborate in order to stay ahead of the curve.' - Benji Coetzee
_________________________
'Innovation tends to happen at the outer edge of business and that's where smaller companies and startups tend to be. It makes sense for big companies to partner with outliers in order to turn ideas into impact faster. The risk is that the BMI (bureaucratic mass index) of larger companies overwhelms the smaller ones.' - Terence Mauri
_________________________
'Collaboration seems logical, in order to bring in the best of the two worlds together. The focus and innovation of startups allow big corporations to think small, tactical and out of the box.' - Sylvia Cintron
_________________________
'For the small companies, they get the financing, resources and contacts that they need to build out their vision - while the larger companies get a Minimal Viable Product that has a proven success rate. The issue comes when the culture of the larger organization meets that of the smaller organization.
Larger organizations build cultures around mitigating risks. They don't want to ship defective products, because it tarnishes their established image. They don't want to say or do the wrong thing for risk of legal action. So they build in checks and balances which helps prevent those missteps but also slows down progress.
Juxtapose that to the small organization that doesn't have an image. And doesn't have money. They are focused on two things - building better user experience and gaining market share. So they don't have those checks in balances. This makes their operations quicker and more nimble, but it invites a lot of risks.
Now, looping back to the concern. When a culture that doesn't like risk, inherits one that embraces it, there are clashes. In my experience, the culture of the larger organization always prevails.
Which too often leads to the employees inherited from the small organization getting taking their talents elsewhere - robbing the large organization of the very resources that it had hoped to acquire.' - Steve Palmer
_________________________
'Here, at PreScouter, our clients are large companies looking to innovate and - as you suggest - they do take an interest in emerging startups. Truly groundbreaking innovations often happen at the intersection of two different disciplines.
Large companies usually don't have the foremost experts in the adjacent discipline where innovation may be possible. They also won't typically know how to hire that talent or be able to figure out how to get that talent working with the existing in-house biases focused on its core business.
It usually takes a startup sitting at the cross-section of two different disciplines, and without the baggage of existing structures, to create something truly new.
For example, Uber sits between the disciplines of high tech and transportation. Impossible Foods - which makes plant-based alternatives to beef burgers - came from biochemistry applied to food, not a traditional food company that operates slaughterhouses.
Large companies know this, so they are often scouting for startups - both to understand what is emerging that could be a threat - as well as who they can start partnering with, typically with a view to bring them in-house later.' - Dino Gane-Palmer
2.
Many corporations are hosting hackathons in an attempt to engage with young startups and talent. Do hackathons actually bring REAL value or is it just good for marketing?
'Corporate hackathons are a promising tool to kickstart the open innovation process. Yet, whether they bring REAL value to corporations depends on a number of factors.
For sure, there is a "fashion" component, which leads many corporations to organise or participate in hackathons without thinking thoroughly about what they want to achieve. In such cases, the marketing department is often the driver of the initiative, and shiny press releases the only direct outcomes.
To generate REAL value through hackathons, corporations need to bring in the whole organisation to define a challenging brief that captures actual innovation needs of the company.
Moreover, relevant players have to be involved throughout the event as mentors to the teams and judges of the final solution. Finally, a priori commitment to bring forward the most promising ideas and dedicate time and resources to the follow up is pivotal to create impact.' - Marta Caccamo
_________________________
'Hackathons do not bring any real value to startups, they are a great marketing and research platform for corporations to identify new innovations and top industry talent.' - Benji Coetzee
_________________________
'If there are a clear purpose and action-oriented outcomes the hackathon can be a powerful way to turn talk into action. If it's just being used as the latest fad it's more likely to be a feel-good exercise without any real substance.' - Terence Mauri
_________________________
'During a hackathon, you have a group of tech innovators, concentrated in a single space, with a set of goals, for a specific period of time, without distractions, noise or shiny objects. This allows getting closer to a goal or product.' - Sylvia Cintron
_________________________
'I think it's both. If I had to put a ratio on it, I would say 3:1 Marketing to Value. There is just only so much value you can create in a 24 hour period. And if you can create it that quickly, what is to stop one of your competitors from doing it?' - Steve Palmer
_________________________
'Hackathons should not, in themselves, be thought of as a source of new products or innovations. Hackathons provide two opportunities for companies:
(1) A way for companies to keep their internal talent excited about coming to work every day. Hackathons provide a way for these engineers to have the opportunity, on a small scale, to play with the latest and coolest toys -- ultimately keeping them happy and with the company.
(2) The small experiments conducted during hackathons can - and often do - inspire the engineers to think about how new technologies can be applied in their everyday work.´ - Dino Gane-Palmer
_________________________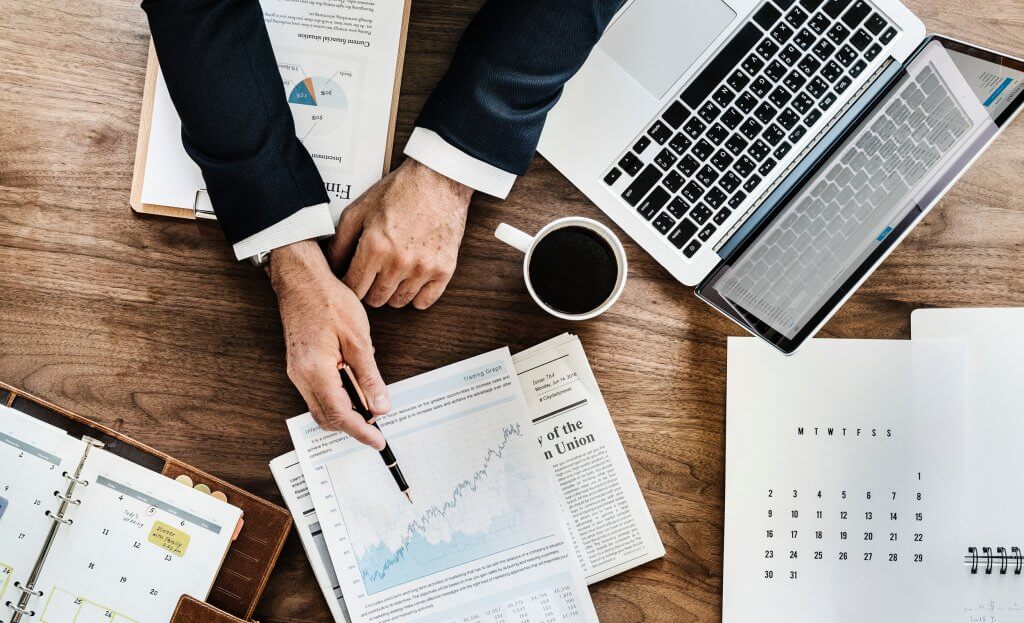 3. What are the most under-rated elements that large corporations misunderstand about the innovation process?
´The innovation process requires risk-taking, fast decision making, trial and error, unconventional ideas and practices, and does not always yield straight-line results.´ - Lauren Cascio
_________________________
´Measuring the success of innovation efforts is one of the biggest challenges faced by large corporations. Traditional ROI measures are most often inadequate to assess whether the innovation process is generating value to the company. The innovation process is lengthy and carries high uncertainty compared to standard R&D efforts.
Moreover, many corporations seek to innovate within existing structures, ultimately facing internal resistance and poor fit of planned actions with established rules and procedures.
On the opposite side, some corporations choose to externalise their innovation process by building separate innovation laboratories and programs with startups. While the latter might be a winning/necessary move, it is essential to take into account how to build bridges with the corporate headquarters.
Failing to do so risks to produce Zinnovation that does not benefit the core business.´- Marta Caccamo
_________________________
´In order to keep up with the fast pace ecosystem we currently live in, corporations misunderstand the need for quick turnaround time. There will always be teams quicker, smarter and faster to launch and you need to beat them to market.´ - Benji Coetzee
_________________________
´That invention and failure are inseparable twins: you can't do one without the other and yet I rarely see metrics or rewards to increase the ration of productive failures.´ - Terence Mauri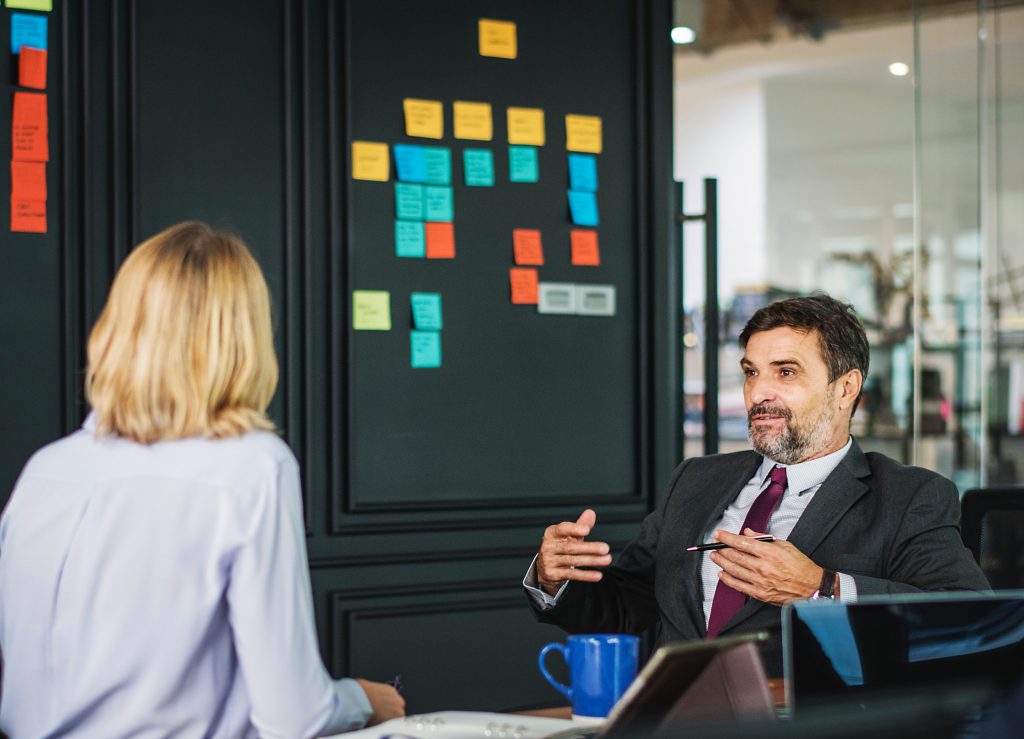 ´The resources and valuable information is sometimes closer than we think.´ - Sylvia Cintron
_________________________
´The innovation process requires flexibility, adaptability and the ability to immediately learn and adapt from failure, whereas corporations are organised in rankings like old military structures, with hierarchies and entropy making it counterintuitive and potentially dysfunctional to experiment.´ - Marco Bevolo
_________________________
´The biggest misunderstanding that we encounter is the level of commitment that is required. The companies that are starting to separate themselves from their competition have total organizational buy-in.
You need your executive officers involved because they set the direction and ultimately need to choose which products get worked on. But you also want your junior associates and first-year interns involved because they are your most creative.
Their minds haven't been tainted by "how the world works," which is the mindset you're looking for when you are trying to change the way you do business.
So if you are doing innovation once a year. You're doing it wrong. If you have a team in a lab with no input from the rest of the organization, you are doing it wrong. If your executive teams aren't identifying the boundaries for discovery or tracking the progress of your efforts, you're doing it wrong.´ - Steve Palmer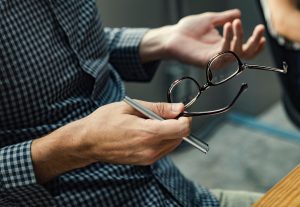 _________________________
´Successful innovation is really about tight feedback loops between the end users and the people who are developing a product.
At big companies, there can often be so many people involved in even the slightest adjustment to a product - that it is difficult for an innovator to test, iterate and build the momentum to developing something new. This is - ultimately - why startups always have a chance for competing against bigger competitors.´ - Dino Gane-Palmer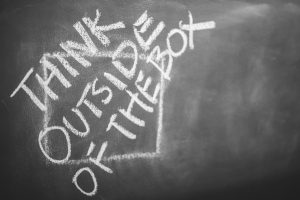 ---
Meet the experts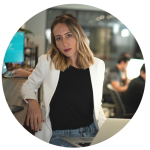 Lauren Cascio is the Co-founder and COO of Abartys Health, a health insurance tech company that has created a system that allows seamless data flow and communication between insurers, doctors and patients - working to reduce the $750B lost to fraud and inefficiency in the US healthcare market every year.
Lauren has led innovation, system design, and the development team since the Company's inception in 2015.
Lauren has received a number of accolades since founding Abartys Health, including being chosen as a finalist for Forbes' 30 under 30 lists, being selected by Walmart as one of Puerto Rico's most promising women business leaders (Chicas Power), and making Caribbean Business' 40 under 40 lists.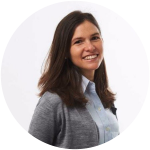 Marta is a PhD candidate at Jönköping University, where she is researching spaces and tools to facilitate collaborative innovation.
In parallel, she works on improving processes and moderation of the Innovation Days, a corporate hackathon series connecting companies with entrepreneurial students in 48 hours.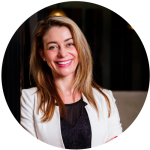 Evangelist. Forbes Top60 women technologist. Leveraging tech, strategy, data, behavioural science to influence better decisions, save the planet & make profits. Benji Coetzee is the CEO of Empty Trips.
Forbes Top 60 Women Technologists, Top 50 Women in Tech - Entrepreneur Mag, Frost & Sullivan Logistics Innovation.
Terence Mauri is included in the Inc. Magazine Top 100 Future Leadership, he's a London Business School's Entrepreneur Mentor in Residence and Singularity University Advisor.
Mauri teaches leaders how to thrive during constant change and innovation. He's an Inc.com columnist and his book is The Leader's Mindset: How to Win in the Age of Disruption.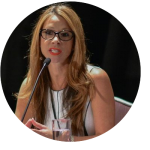 20 years of experience managing multi-million dollar budgets both offline and online. Competent manager and strategist, dealing with complex, multi-tiered teams and clients.
I lead the development and execution of strategic direction, marketing efforts, an agency, start-ups, media outlets, non-profit and corporate, in support of products and services online and in retail locations. She also runs a website.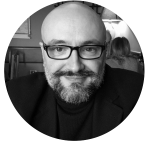 Dr Marco Bevolo, is the founder of the advisory boutique firm, Marco Bevolo Consulting, after a decade in Italian creative industry leaders like Italdesign Giugiaro, Euro RSCG Milano, and Flash Art International publishers.
He was one of the driving forces behind the future-driven brand design approach at Philips Design where he directed in 1999-2009 the CultureScan research program and Brand Design service.
Afterwards, in 2010-2016 he has been the Research Principal, Urban Futures, for Philips Lighting, now Signify. He has contributed at the strategic level to the success of Lighting Design Collective (LDC) in Madrid/Helsinki/London. He extensively consulted in industrial manufacturing, the creative industry, and a number of corporations.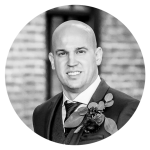 Palmer is an accomplished, focused, and enthusiastic businessman with a passion for all things innovation.
He co-created the InnoSpecting Framework to help organizations address challenges with scaling, diversification and modernization efforts.
An innovator with 15 years of experience, started Ever Evolving to help organizations build and execute a successful innovation strategy.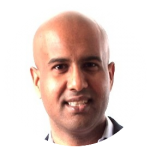 Dino Gane-Palmer is Founder/CEO of PreScouter. PreScouter provides research support services to help business leaders make better R&D, product development and corporate development decisions.
Dino started his career in the early days of OpenBet Technologies, building some of the most trafficked websites on the Internet. At the BBC, he was a Portfolio Manager, looking after the project and resource prioritization process for the BBC's new media activities.
Dino has an MBA from the Kellogg School of Management. His undergraduate is an MEng Computing from Imperial College London.
---
Conclusion
The benefit of a partnership between bigger corporations and agile startups is undeniable. As Dino Gane-Palmer states; "It is no doubt that collaborative projects often compete better than a singular discipline.
Commitment is key when it comes to any type of project, including innovation. Engagement from even the smallest parts makes up the general outcome of a certain project. Leadership, creativity and innovative thinking are key.
Want to be a part of our next corporate innovation expert roundtable? Take this opportunity to join in on the discussion by filling in the form!
Who is Valuer?
At the pace that innovative new startups are entering the market, it is increasingly difficult to track and analyze. Valuer has created a platform for corporates, enterprises, accelerators, and investors to aid in the process.