'Innovate or die'
When a new business enters your sector and it gains customers attention rapidly, the only way to maintain yourself in the market is to find innovative solutions. It becomes a matter of survival.
Due to the size of the business, innovation can be considered risky by large organizations and can be hard to implement in bureaucratically structured companies. Corporations often get caught up in the idea that what got them there will carry them to the future, while the future points to disruptive innovation.
One big trend regarding corporate innovation in the business world is joining forces with agile startups. This approach brings fresh ideas to the table and it drives innovation.
We have previously covered the corporate innovation subject in our first roundtable on our blog, where some of the toughest experts in the field were invited to share their insights with the public.
[Related Article - Corporate Innovation: Expert Round Table]
They have answered questions related to the importance of innovative solutions in large enterprises, the 'why' behind the attention that corporate innovation is receiving from companies around the globe, topped with examples of corporate-startup collaboration, co-creation, and big businesses that have experimented with innovation and new business models.
Valuer continued the discussion about corporate innovation with a new batch of experts in the field. This time we are covering topics related to future trends in small businesses, corporate/startup partnerships, co-creation, and common mistakes that large companies make when trying to innovate and find new business growth stratgies.
If you could pick one area that startups will see explosive growth in, which field/niche would it be and why?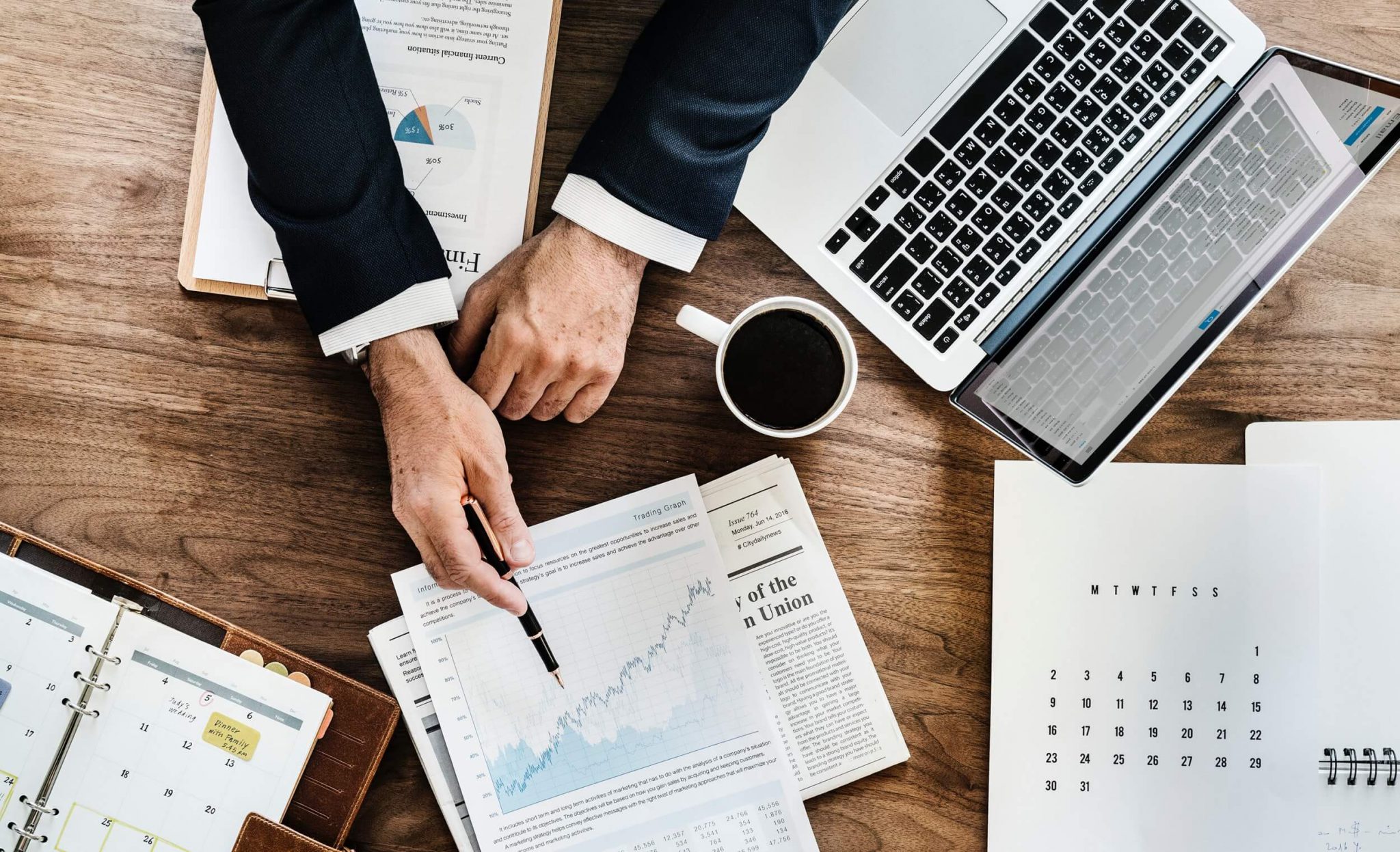 'Over the next decade, I'm most interested in the second-order consequences that we see as the automotive industry switches to electric and autonomous. Benedict Evans from Andressen Horowitz wrote about this in a fascinating post last year and deserves full credit for my interest.
I'm not interested in the companies that are directly playing in these industries. Instead, I want to focus on the companies that are created because of the opportunities these future trends create.
Think about how Walmart couldn't exist without Interstates, both for the creation of suburbs but also the logistics of their distribution centers. A Fortune 10 (at least) company will be created tomorrow because of these massive societal shifts in transportation.' - Dave Knox
'There are a lot of technology and legislation-driven spaces such as the marijuana industry, 3D printing, and AI which are going to see explosive growth. There will undoubtedly be opportunities for start-ups to ride the wave. But I'm going to single out healthcare as the biggest potential opportunity for startup growth.
It's a field where there is going to be enormous market growth as the population ages. It is currently extremely complex to navigate, and consumers are often largely dissatisfied, confused and looking for both help and value.
The tantalizing combination of huge potential revenues, dissatisfied commoners, and unnecessary complexity is begging for innovation and disruption. Successful startups will have to overcome enormous resistance from the incumbents, but there lies a huge opportunity.' - Dr. Pete Foley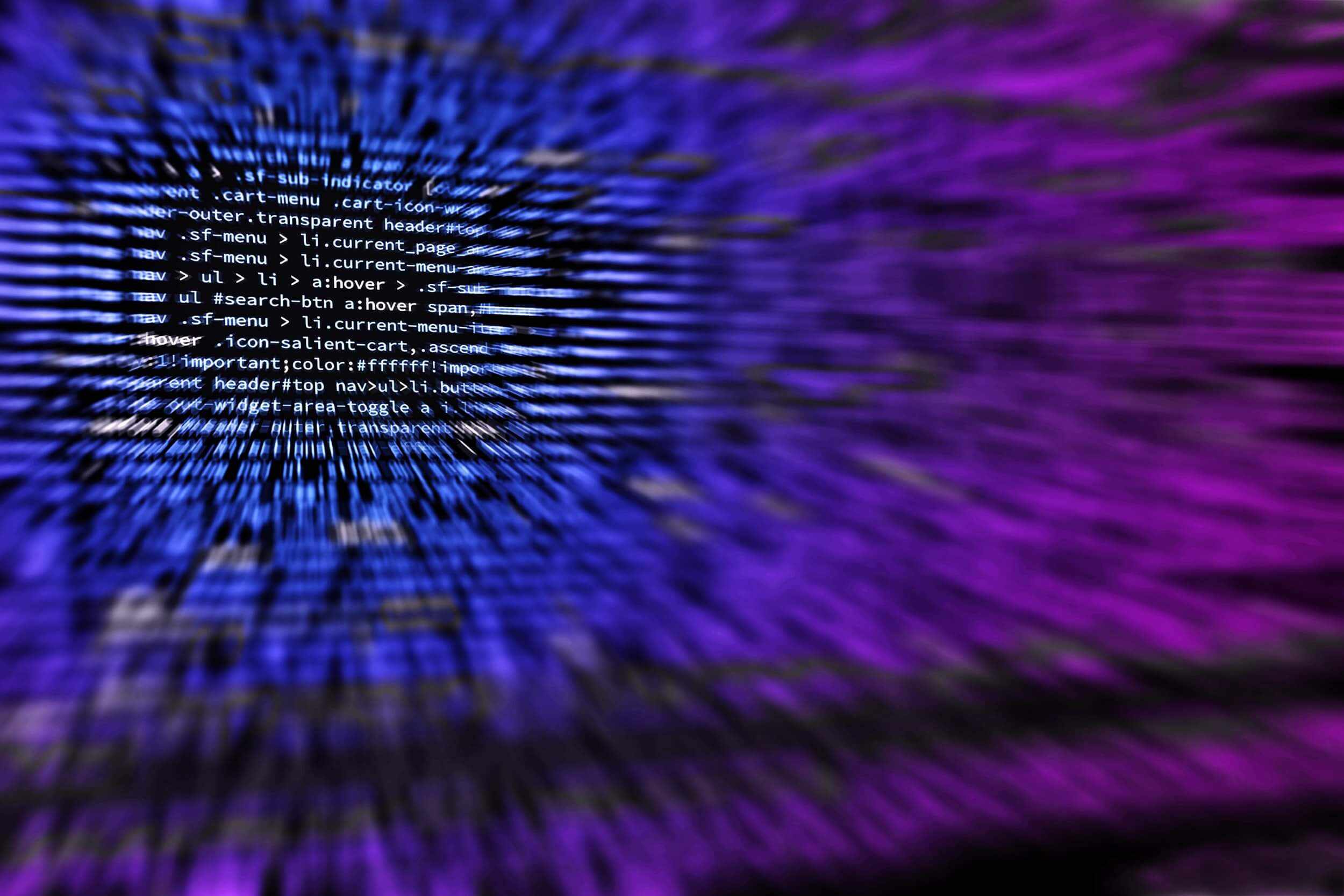 'Data Ownership. Few of us have a coherent online presence or identity. "We", by which I mean our data, are smeared out over multiple sites and servers which we neither own nor control nor even necessarily know about.
We do not belong to ourselves. All of which exacerbates the issue of trust. This is fast becoming one of the most important issues for connected businesses to address. Which is why I'm excited for the forthcoming release by Tim Berners-Lee and his MIT team of their Solid Application Developer Kit.
This and similar initiatives will likely provide us with a new paradigm for the online world in which we can reclaim our identities while still engaging in, and rewarding appropriately, experiences and connections that we value. All of this will create huge opportunities for entrepreneurs.' - Henry King
'AI startup investment continued its explosive growth in the US (140% growth in 2017) with 1100 new startups launched in 2017. Artificial Intelligence is redefining the future of work and will enable a significant growth in productivity and the creation of economic value while enabling the workforce to focus on more critical and creative tasks.' - Ed Valdez
'Health tech in specific in combination with Artificial Intelligence' -Michael Hanf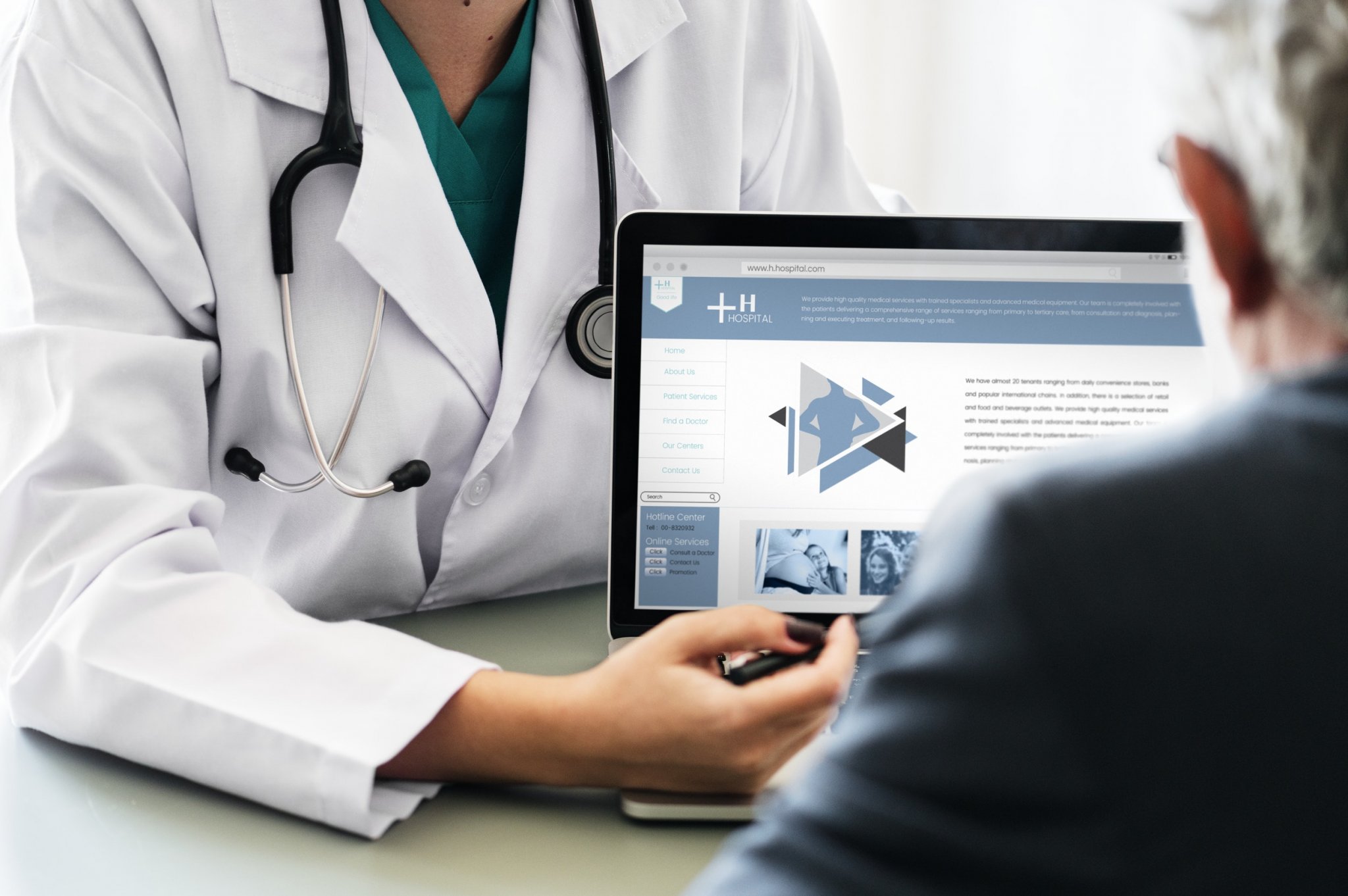 'Health tech - health and the industries associated with health, such as insurance, clinics, and service provider organizations will see the greatest growth in the next 10 years. This entire industry has been the slowest to disrupt and innovate to date, and now the demands of the aging baby boomers and health-conscious millennials will drive a huge shift in every aspect of healthcare from services to products to tools and equipment. Health tech will be driven to success with all the changing trends and needs.' -Shari Hughson
'Machine Learning and AI' - Simon Lee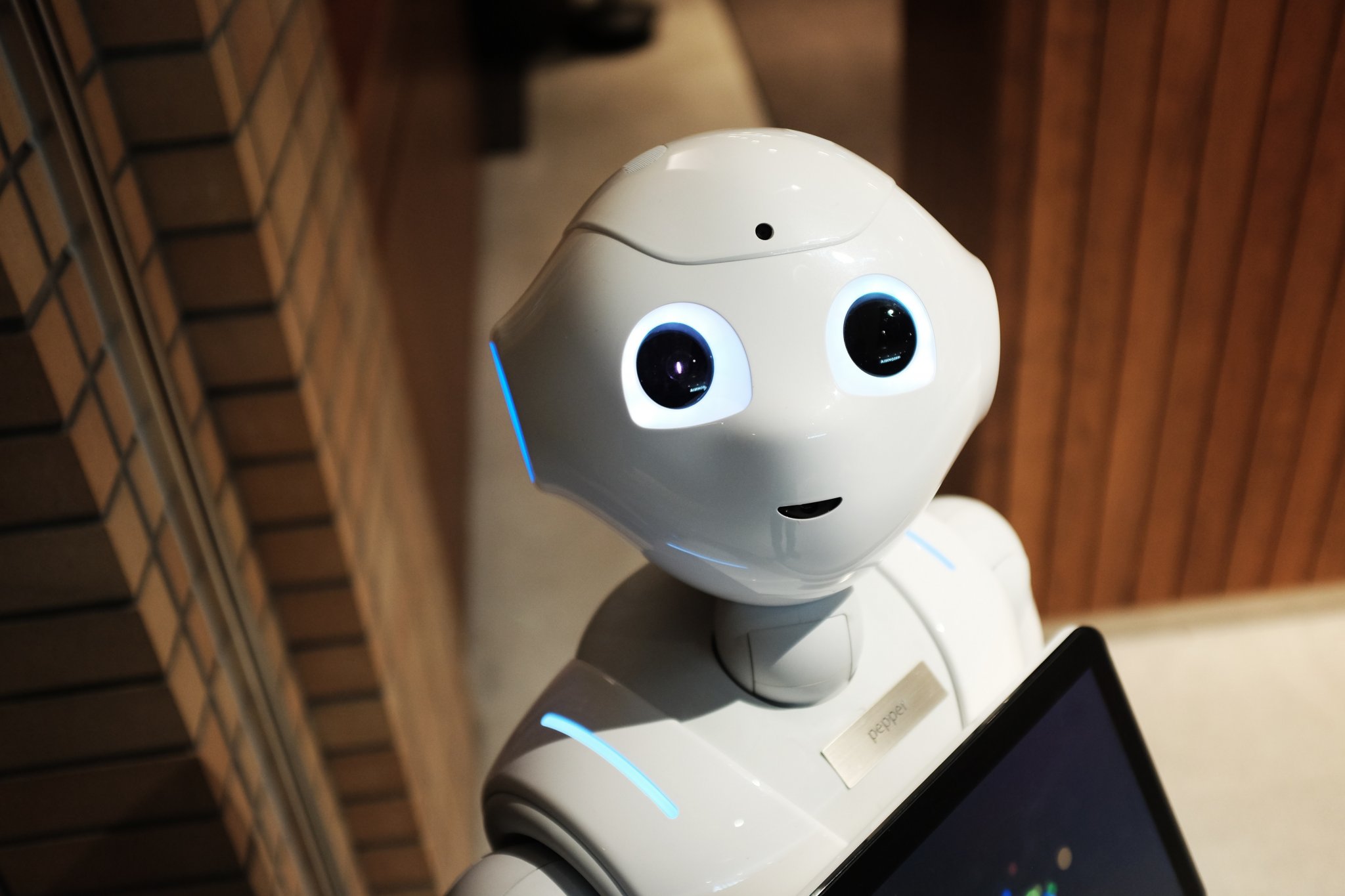 'I would bet on the distributed computing. The exponential growth of connected devices will make the everyday objects smarter and autonomous. But these objects need to be provisioned and managed remotely, securely and on a big scale. This will open up a whole new ecosystem of solutions for data processing and workload management.' - Stefan Petzov
'Although there are so many new opportunities, I believe that technologies that make it easier for companies to stay ahead of the change curve will be critically important. As technologies proliferate (machine learning, blockchain, augmented reality, 3D printing, etc) the ability for companies to embrace and implement these solutions will be diminished. A start-up that can help reduce the learning curve - and even help integrate solutions - will have a winner.' - Stephen Shapiro
What is the most creative way corporations use to attract startups to their Innovation Labs and Corporate Garages?
'If a corporation has to resort to being creative to attract startups to their Innovation Labs, then I think they have a fundamental problem with how they have set their program up. A great Innovation Lab/Corporate Garage should be structured in such a way that there is a clear articulation of undeniable value that attracts the startups.
As such, it's not about being "creative" with the approach. However, creating such a great program that its reputation will speak for itself will make the word spread with founders and venture capitalists.
The best way to do that is to focus first and foremost on creating those success stories. Pay it forward and focus on how you are adding value to the startup ecosystem. Too many corporations focus on building buzz and PR when they launch these efforts. Instead, they should be focusing on building case studies of successes that will speak for themselves.' - Dave Knox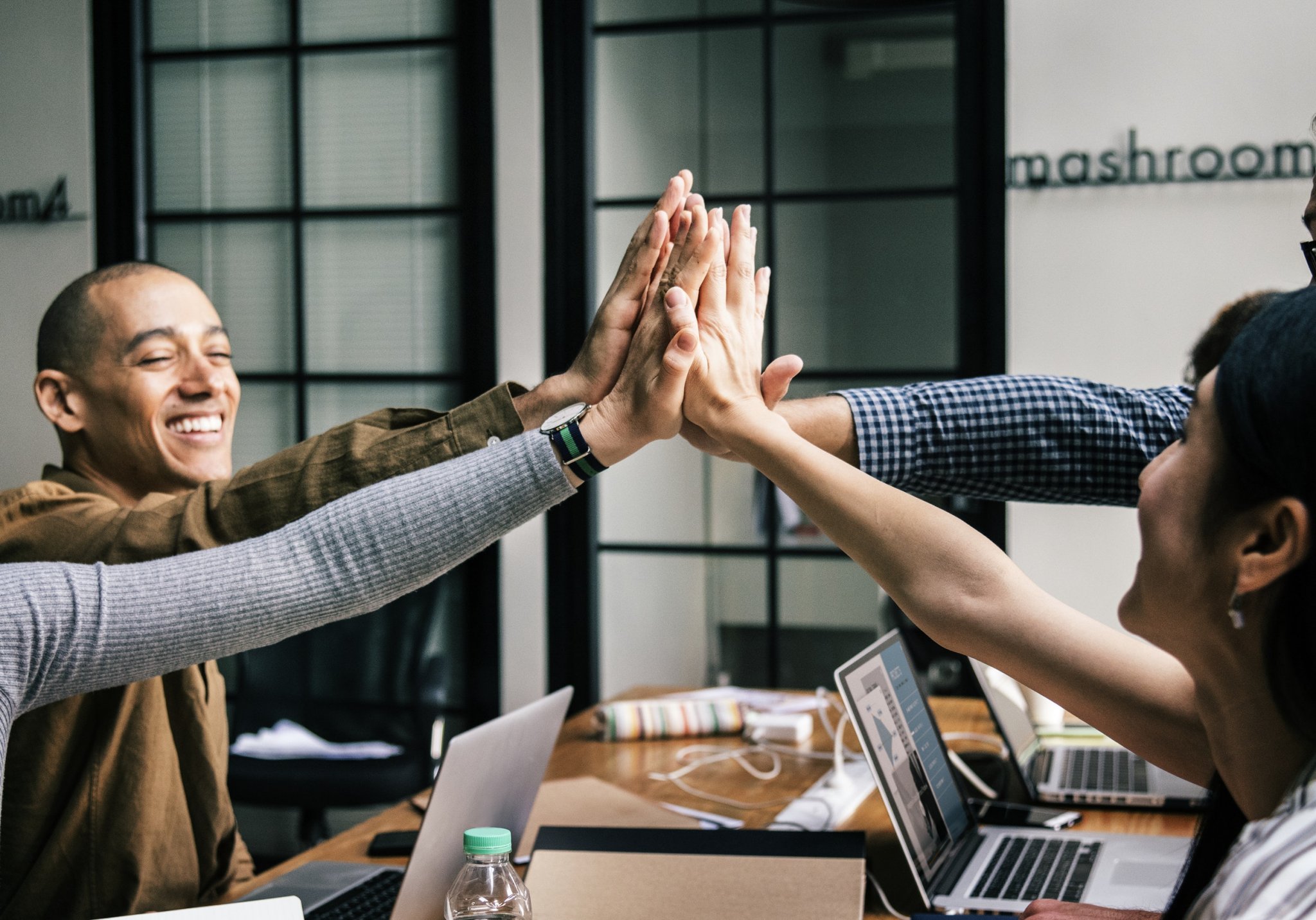 Bringing in start-up capability, then stifling it with overly restrictive top-down oversight, overzealous intellectual property, and external networking restrictions, not only kills the structural benefits of startups but also alienates or frightens away the talent needed to bring startup thinking into corporations.
The most creative companies are finding ways to balance (or firewall) the needs of the more flexible startup business processes with those of the established business, and then integrating them as needed when innovations grow and become mainstream.' - Dr. Pete Foley
'Fortune 500 companies continue to diversify their Innovation Lab locations to attract young talent and offer office space, mentors, corporate resources and go-to-market partners to foster the growth of new tech startups. For example, in the past year, Austin has seen the launch of Oracle Labs (cloud computing) and Walmart Labs (future of shopping) with more corporate labs to follow.' - Ed Valdez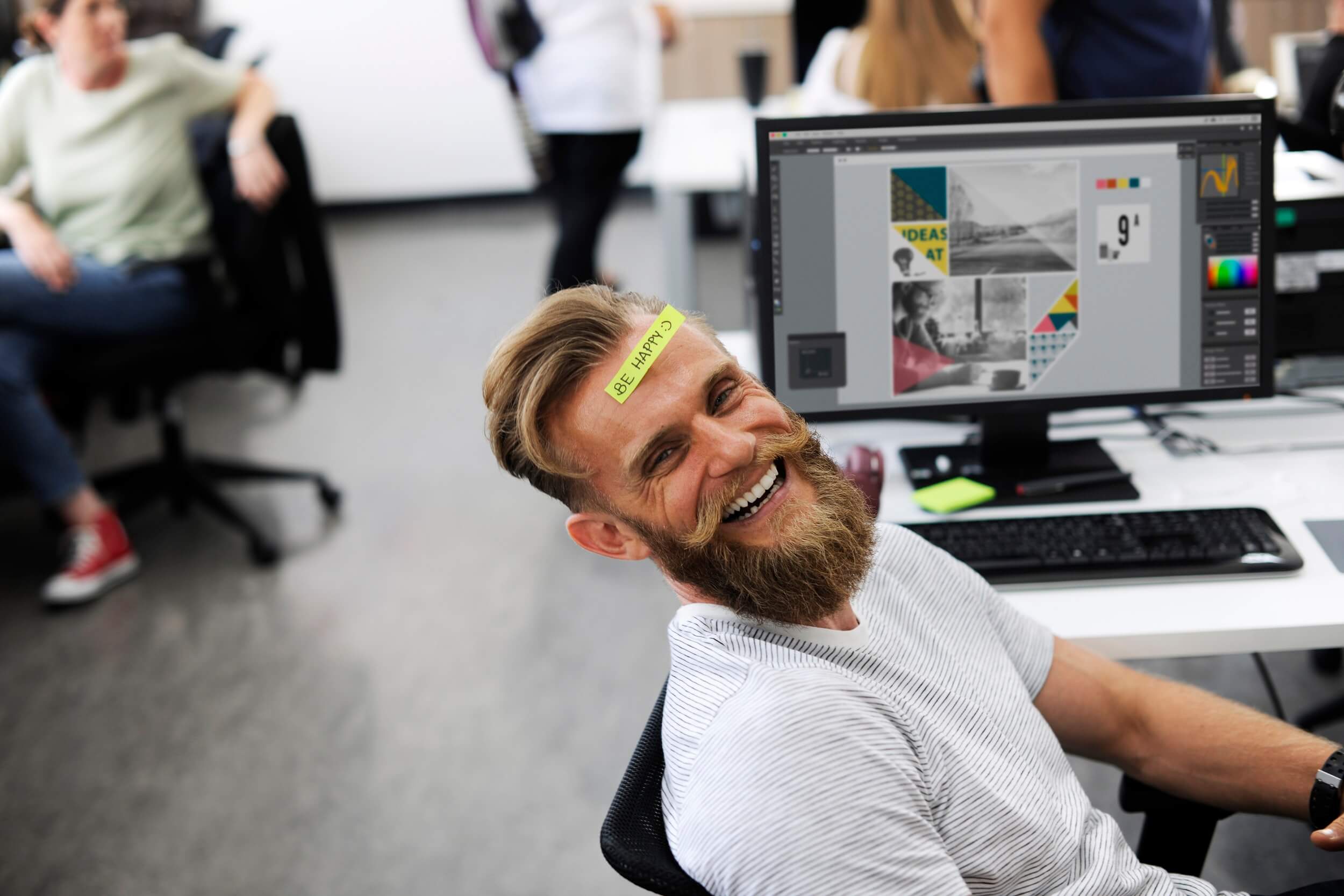 'Well, as we build corporate innovation labs, we were well placed to see what attracts startups and usually, it comes down to co-creation opportunities with corporates who can offer access to customers, talent, expertise and sometimes finance.
By creating thematic spaces and bringing together industry stakeholders from government, to technology, to academia the power a large corporate can have on pulling in the best community and pushing through change can be an exciting prospect for a startup to be a part of.' - Rishi Chowdhury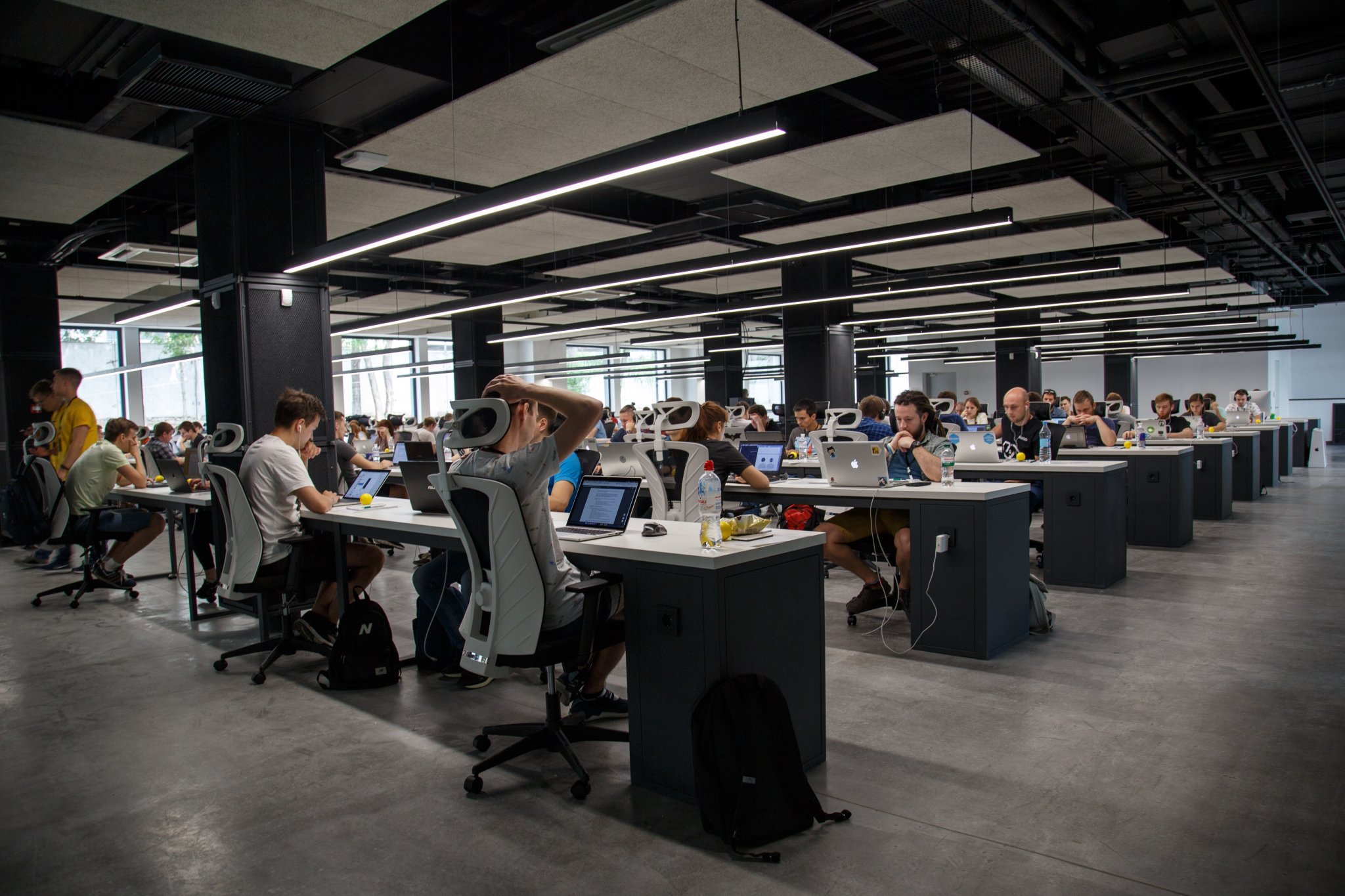 'There are many creative ways to bring the startups in the lab – organizing hackathons or startup challenges. But the real question is how to keep them in. 
The clash of cultures and goals usually leads to unfulfilled promises and frustrated startups.
In order to fix this, the corporations should first clarify the whole flow internally. What are the goals? What is expected from the startups? How will it fit into the big picture? What should the corporation provide? 
To match the speed of the startups the corporations can establish fast lane processes with quick decision-making guidelines, and dedicated legal, HR and procurement support.' - Stefan Petzov
'Allowing innovation to thrive with different measures than the rest of the organization. Innovators want autonomy. They want tools that allow them to play.' - Stephen Shapiro
Describe some crucial mistakes you've witnessed corporations making when attempting to innovate?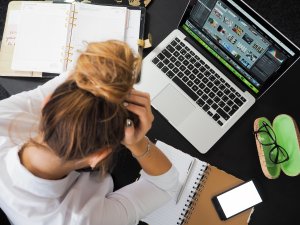 'One is calling everything disruptive when it really isn't, while at the same time managing big innovations as if they were predictable, incremental advances. The result is too many small innovations that are initially celebrated as big ones, but ultimately only deliver incremental business growth.
A balanced portfolio needs both incremental and breakthrough innovation, and they need to be treated differently. In particular, big ideas, and the talent that drives them, need to be given more time, space, resource to fail, learn, grow, and commensurate with the ultimate potential upside. There needs to be some oversight, but treating big ideas like small ones quickly becomes self-fulfilling. It results in too many small initiatives, and a paucity of big, game-changing innovation.' - Dr. Pete Foley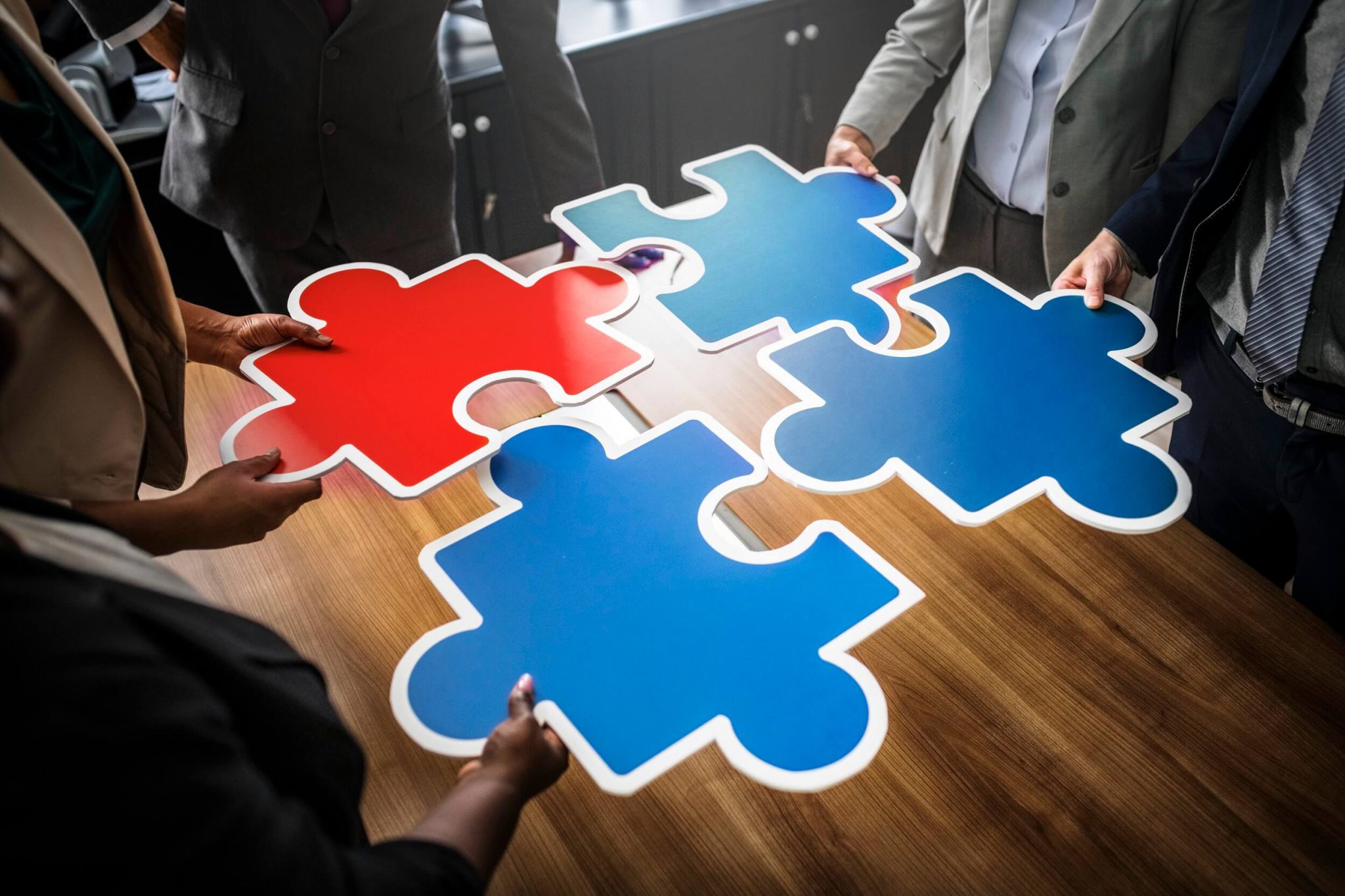 'In my experience, most mistakes in corporate innovation happen mostly because of a mismatch between what leaders want out of innovation and what they put in to achieve those results.
 
What they want out of innovative technology is not the same as they get out of their core strategy and operations, namely the continued success and growth of their existing business model.
From innovative solutions they want new, they want different, they want future growth, and continued relevance within a rapidly changing world after they have crested the maturity curve of the existing business. They want to be attractive to future customers, future employees, and future markets. They don't want to be disrupted out of existence.

 And yet, what they put into innovation is rarely consistent with those goals.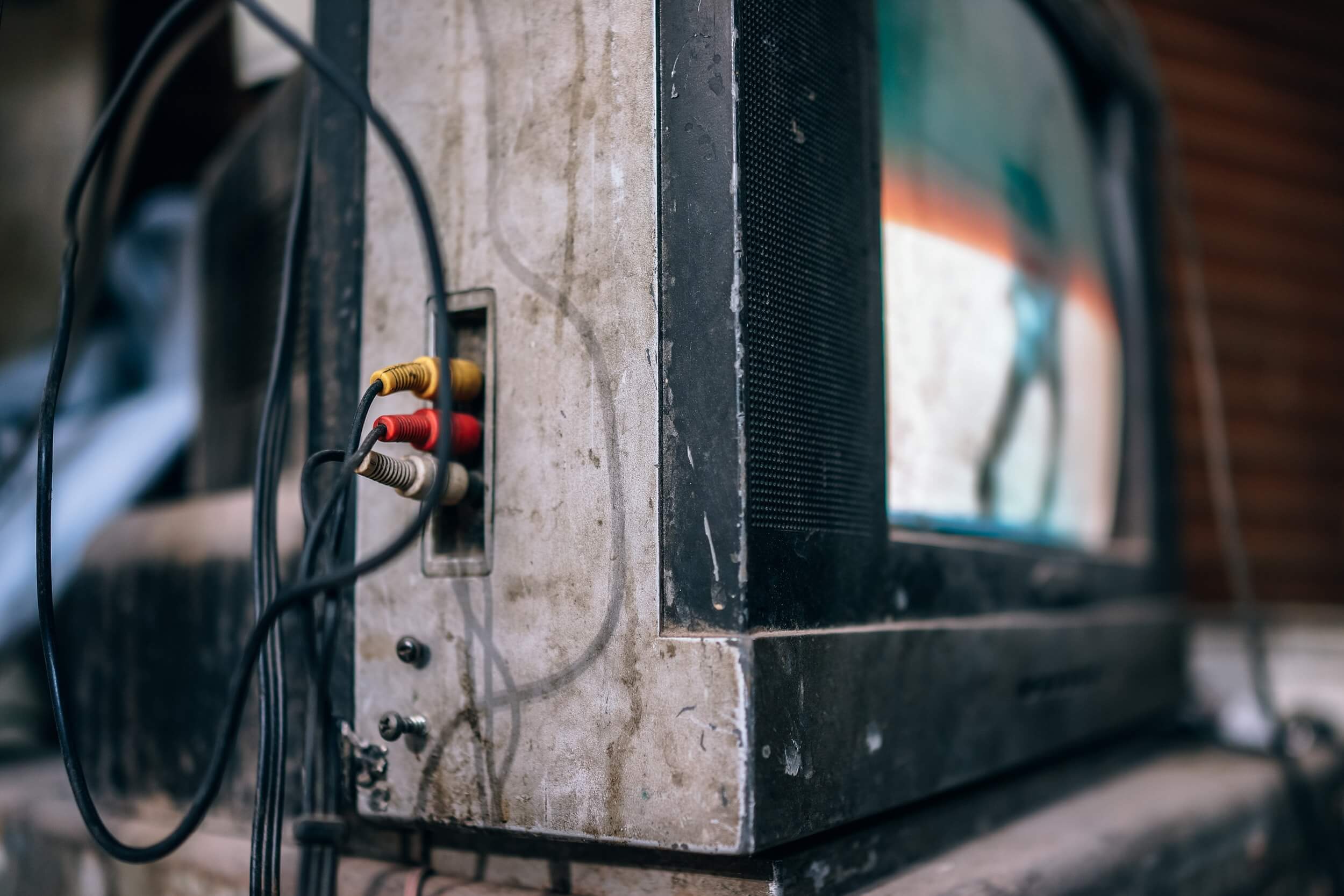 In this model, innovation is managed, staffed and rewarded in exactly the same way and by exactly the same people as any other business process. Efficiency, productivity, predictability, and scalability are highly valued. Non-linearity, ambiguity, and risk not so much.

So what you get is a cargo cult of sorts.
Organizations apply the trappings of innovation and plaster the walls with post-it notes and expect Uber or the iPad to fall from the sky. But behind these paper fireworks are the forces of familiarity, past experience and fit, and those forces combine to minimize the likelihood of that ever happening.
So what to do? Any organization that is really serious about achieving differentiated outcomes needs to embrace and encourage differences in philosophy, approach, organizational management, process, tools, resources, competencies, metrics, and incentives with equal seriousness.' -Henry King
'Some of them are: starving intrapreneurs by not providing needed resources, trying to avoid failure instead of anticipating them, allowing common beliefs to kill new thinking, praising the status quo and nurturing a risk-averse culture' - Michael Hanf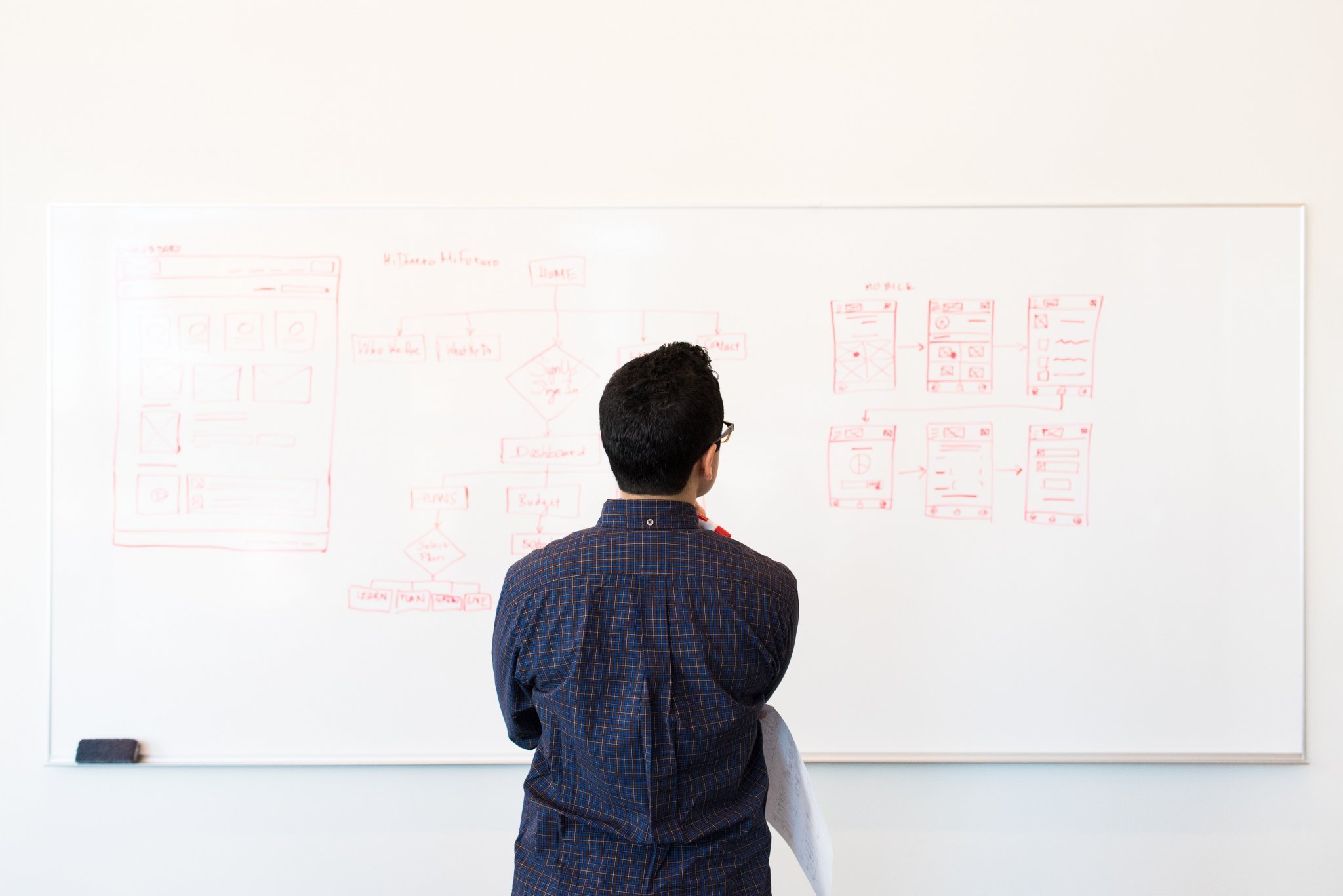 'Treating technological innovation as an add-on rather than a core part of the company culture is one. Another is not having clear goals they are looking to get out of an innovation strategy. Another key mistake is not innovating on processes within the business as many new innovation activities get bogged down with bureaucracy. Ideas are great but unless it is possible to implement, they are useless.' - Rishi Chowdhury
1. Asking for ideas from employees but having no way to implement them, and not setting parameters and expectations before the ask. The problems are overwhelming that they will receive and no one will participate the next time.
2. Jumping to solutions without really figuring out the root problem and whether it is worth solving - will someone pay to solve this / have this.
3. Punish (even covertly) commercial failures while urging risk and saying they want to fail to learn (lip service). Truly analyzing, and figuring out what went wrong, in order to celebrate and announce what you've learned; is a completely different culture.
4. Wanting experimentation, and breakthroughs and big disruptor opportunities but not providing the tools, resources, and investment in the future business, vs current business. The future of an industry takes much longer and much more experimenting and many more failures (learning) than something new related to current business products, services, and operations.' - Shari Hughson
'Corporations tend to be too conservative and not to celebrate failure as a lesson learned' - Simon Lee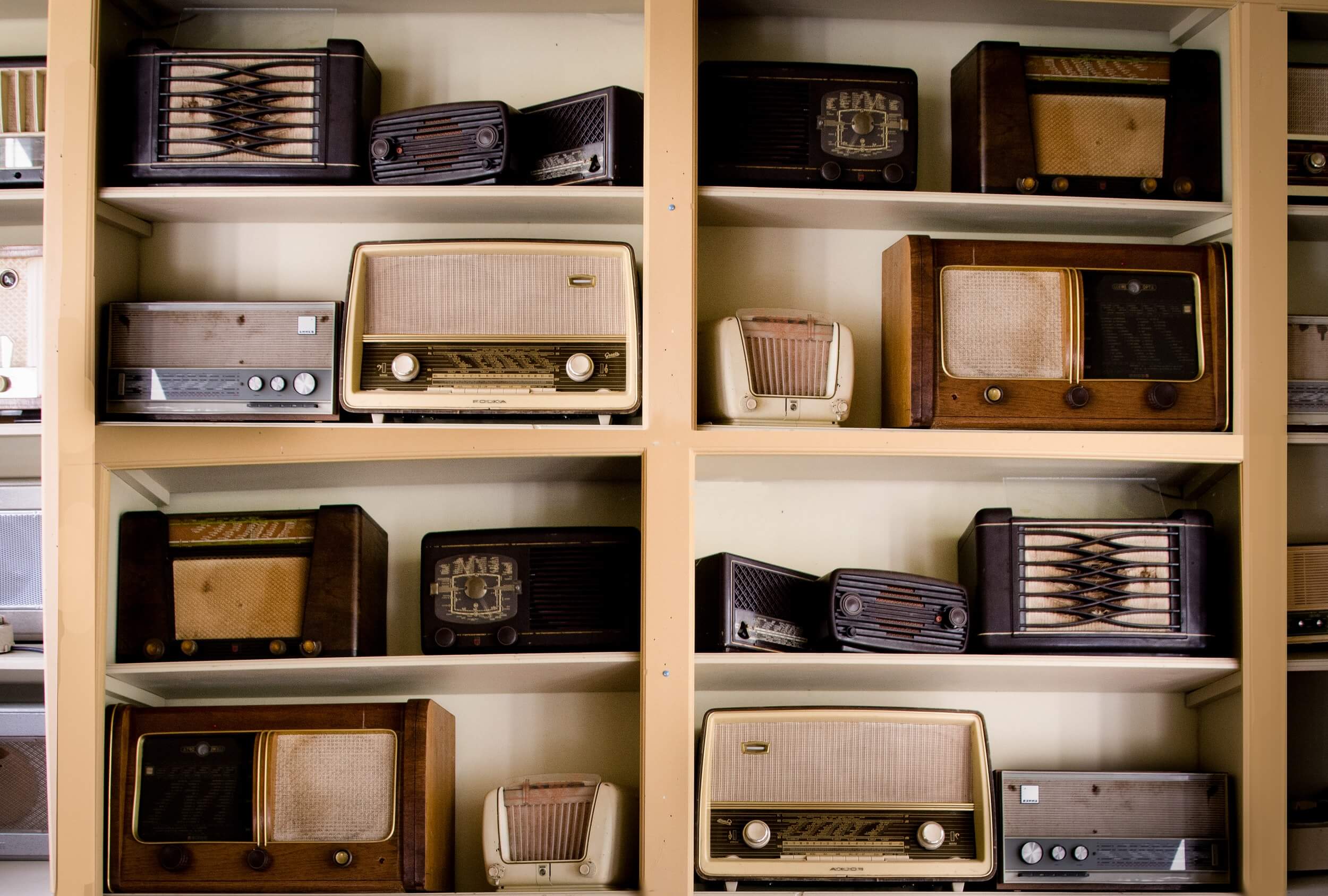 Here are a few:
1. Chasing shiny new technology instead of solving business needs or customer problems. There are no participation awards for playing with a technology. You either extract value from it or you are wasting time and resources.
2. Innovating without a long-term strategy. Will this innovation project secure your place in the business in five years or is it a short-term novelty?
3. Overspending on untested assumptions. Even if it looks similar to your regular business, there might be a catch. Check before you jump.
4. Wrong, or no incentives. Innovation requires commitment to the unknown. How do you reward the people involved in it?
5. Lack of structure and metrics. Aside from the creativity, the innovation requires hard work with unobstructed flows and measurable goals.' - Stefan Petzov
'Focusing too much on solutions and not enough on the question. Companies don't need more ideas. They need better solutions to more important challenges/opportunities. Unfortunately, most organizations aren't adept at framing questions the proper way. Getting it wrong means low-value solutions, increased risk of failure, and low ROI. By focusing on differentiating opportunities - and taking the time to ask the right question the right way - will help companies thrive.' - Stephen Shapiro
Meet the experts
For this article, Valuer collaborated with professionals in the field and we want to say special thanks to all the experts who joined the discussion.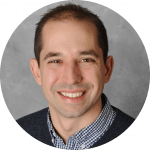 Dave Knox blends classical brand marketing acumen along with entrepreneurial instinct to navigate a changing corporate landscape. He is a global thought leader in digital transformation, marketing innovation strategist, international public speaker, venture capitalist, and award-winning author.
As Chief Marketing Officer of Rockfish, Dave helped the company become one of the fastest growing agencies in the country, going from $8 million in 2010 to $70+ million in revenue in 2016.
Simultaneously, Dave co-founded The Brandery, one of the top 10 startup accelerators in the US. Combining these two worlds, Dave is the author of the best selling book Predicting The Turn: The High Stakes Game of Business Between Startups and Blue Chips.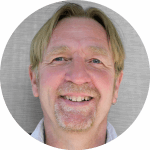 An innovation consultant to multiple Fortune 500 companies with a track record of both innovation (100+ patents) and innovation management from 25 years working for Procter & Gamble. Pete specializes in the application of insights from the behavioral and psychological sciences to innovation in products, service and organizational culture.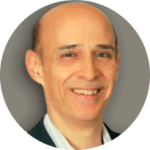 Ed is CMO at Chief Outsiders, a strategic consultancy group that provides interim CMOs to accelerate growth. He serves on the Board of Advisors for SXSW and mentors at Techstars with a focus on Retail, SaaS and emerging tech.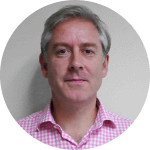 Henry King is an Innovation and Transformation Leader at Salesforce, drawing on 30+ years' experience in innovation and IT. Prior to joining Salesforce, he led innovation programs and relationships across multiple industries for Doblin Inc, a pioneer in the design thinking and innovation fields, as well as for his own practice.
He is also a former dotcom and professional services CIO, most recently at Skidmore, Owings & Merrill, the renowned architecture firm. Henry started his career with 12 years at Accenture and Deloitte Consulting.
Henry writes about innovation, creativity and design topics and has been published in ZDNet, Fast Co. Design, Businessweek, Huffington Post and others.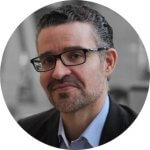 Michael is a seasoned business and technology executive, leader and strategist. He is passionate about combining his deep insight and experience in technology, the ability to build high performing teams and his strong business acumen to help companies leverage technology to drive top and bottom line business results.
Currently, Michael is the CEO and one of the founders of Taival Advisory, a young advisory company focused on revolutionizing the consulting industry.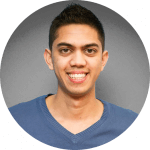 Rishi is Founder of IncuBus Ventures and Momentum London. Supporting corporate and startup co-creation opportunities through space (IncuBus Ventures) and programmes (Momentum London).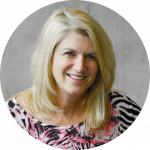 Shari has been a 5-time entrepreneur in the healthcare sector and she is now a corporate innovator in the Smith School of Business, Queen's University. Shari has lived what we teach by experimenting, pivoting, and building from a startup to a scale-up, the Master of Management Innovation & Entrepreneurship (MMIE) program.
This specialized degree creates leaders of corporate innovation, startup and scales up experts, all with an entrepreneurial mindset. The program is coaching a new type of leader who will change the future of every industry to create a better tomorrow.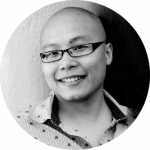 From introducing leading technologies in his own start-up company to starting an IT innovation department at a 90-year-old government crown agency with a retail network of over 600 stores, Simon rapidly produces proof-of-concept of high value and is always on the forefront when it comes to innovation and change.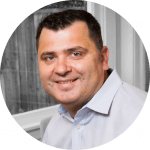 Stefan is Head of Technology and Innovation at Swisscom. He is a passionate problem solver, experienced in managing international and cross-functional innovation teams. Seasonally, Stefan is also an innovation consultant assisting executives with corporate innovation programs, technology strategy and roadmaps.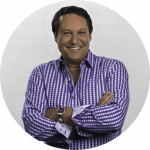 For over 20 years, Stephen Shapiro has presented his provocative strategies on innovation to audiences in 50 countries. During his 15-year tenure with the consulting firm Accenture, he led a 20,000-person innovation practice.
He is the author of five books, including "Best Practices Are Stupid," which was named the best innovation book of 2011.
His Personality Poker® system has been used around the world to create high-performing innovation teams. In 2015 he was inducted into the Speaker Hall of Fame. He was recently a regular judge and mentor on the TLC innovation reality television show, "Girl Starter."
Conclusion
The discrepancy between the startup and the corporate environment can be treated as an advantage. The structure of the startup gives it agility, which corporations need. This ability allows small businesses to rapidly test new ideas without the fear of failure, which big organizations need.
Innovating like a startup within a large company is only possible when the partner company is not limited in its autonomy and it is not suffocated by corporate regulations. Co-creation is key.
As corporate innovation is crucial, we are committed to helping large companies engage with startups. AI platforms like Valuer are encouraging partnerships in the name of innovation.
Want to be a part of our next corporate innovation expert roundtable? Take this opportunity to join in on the discussion with this form!