Innovation is a common topic on the corporate agenda, but what exactly are they looking for? The world is changing faster than ever and it takes more effort for companies to remain relevant, especially with disruptive technologies and concepts entering the market.
Corporate-startup collaboration is emerging as a new method for maintaining the success of businesses. And believe it or not, corporate-startup collaborations and partnerships are beneficial for both sides.
It is a method used by corporations to learn and adapt to "startups' creativity, new ways of working, and proficiency with new technologies", and startups gain access to a larger market, the corporates' customers, and valid industry expertise.
Many C-level executives agree that there is much to learn from startups - not only regarding their innovative service or product but also company culture, teamwork, growth-hacking, and customer perspective.
[Related article – Corporate Innovation: Expert Roundtable #4]
This corporate-startup collaboration roundtable is the fifth in our on-going expert roundtable series, where bright minds discuss their take on corporate-startup partnerships. Some are skeptical, while others explain that it is the only way to go.
What can corporations learn from collaborating with startups?
Speed: Start-ups bring ideas to market at a faster pace. They are usually much better at validating ideas in the market.
New ways of thinking: While working on market innovations, corporates are often trapped in existing thought patterns.
For example, they prefer using existing solutions ("propinquity trap").
Preference is given to solutions that are already relatively advanced, even if they do not have the highest potential ("maturity trap").
They prefer solutions that come from areas in which one is familiar ("familiarity trap").
Startup employees have a different experience or approach and are therefore immune to these thinking traps.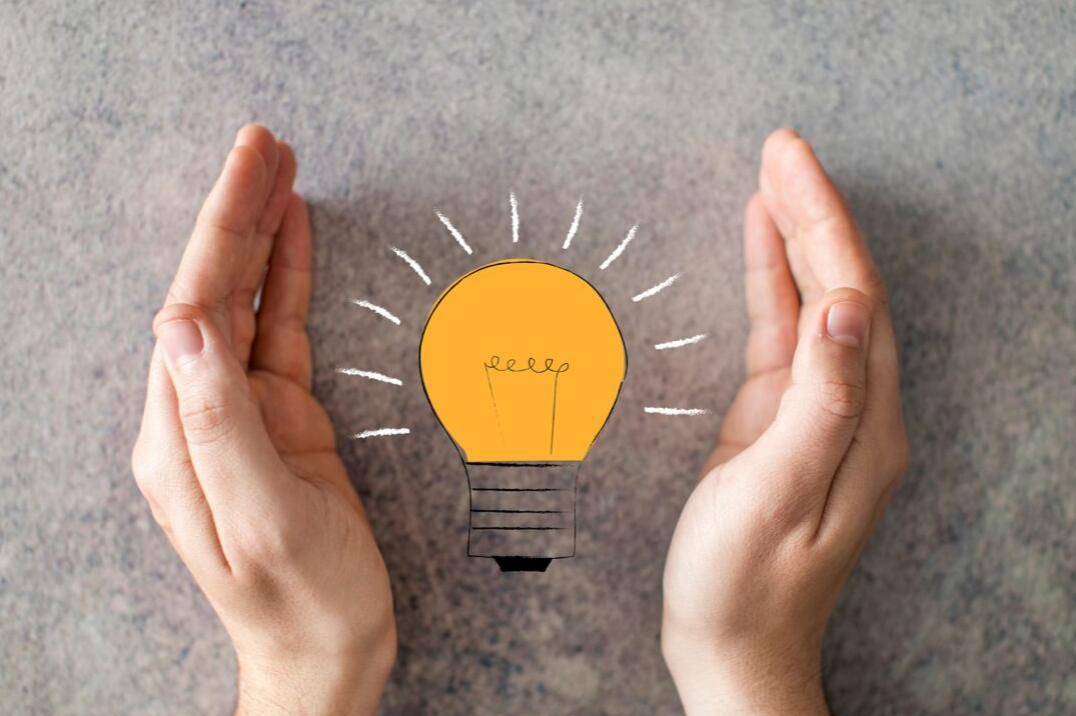 Access to rare talents: Entrepreneurship is in. And among these small businesses are exceptional young talent who opt for startup adventures as graduates or young professionals.
Furthermore, recruiting processes are becoming increasingly standardized.
Uncut diamonds with unusual CVs often do not make the cut in big corporations and involuntarily end up in the startup scene.
A corporation in collaboration with startups makes it possible to access these two groups of talents.
Cultural impulse: Startups operate differently from traditional companies.
The new partners will question many things and will not settle for the answer "this is the way we have always handled things". - Daniel Herrmann
_________________________
Large corporations gain significant advantages in multiple business areas by working, collaborating, and partnering with startup and scaleup enterprises.
Startup and scale-up enterprises run leaner operations. They tend to deploy newer technologies in their operations as they do not need to deal with legacy systems.
The larger partner by being exposed to the startups' operating methods may learn new processes and procedures that can be implemented leading to potential operational savings and/or expanded market reach capabilities resulting in increased revenues.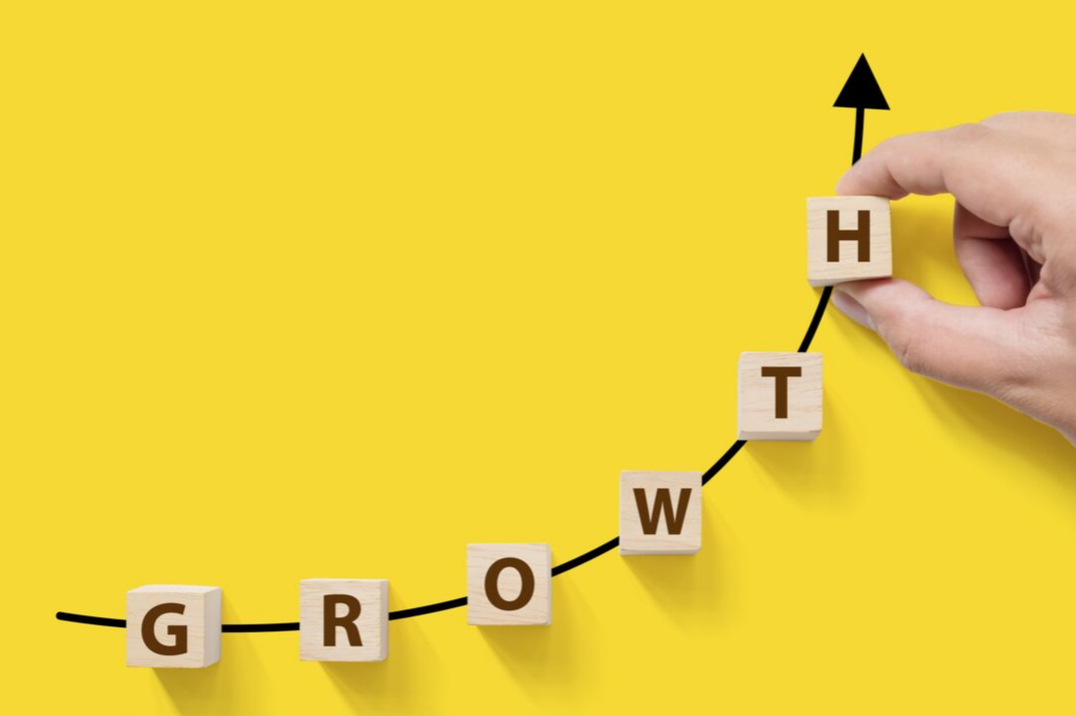 The staff/personnel policies in startups and scale-up companies tend to focus on different benefits and items of most interest to younger employees. By examining these talent management approaches the larger corporation may find opportunities to adjust their own talent management/human resources policies to be more in line with current expectations. Having relevant human resources policies may lead to less turnover of newer staff and overall increased employee satisfaction.
The main motivation for a larger corporation to engage with a startup is to gain access to startups' technology or product capabilities. Large corporations have decreased their spend on "basic" R&D over the last 20 years tending to rely on acquiring technologies from universities or startups and scaleups that have sufficiently de-risked the technology.
Getting close to these startups enables the larger corporation to gain access to new and advanced technologies. Sometimes it is possible to integrate technologies from a different industry sector such as tech firms providing technology capabilities to medical device or life sciences companies.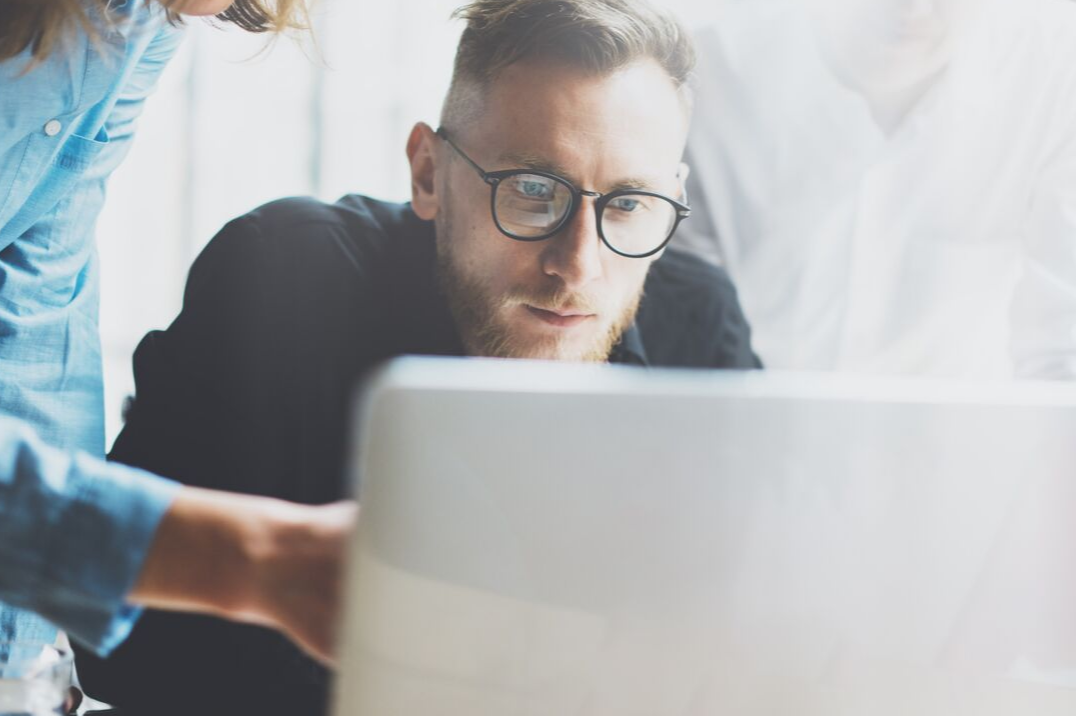 Lastly, by getting close to a startup/scaleup a larger corporate entity is able to gain new market insights. The smaller entities are constantly exploring product/market fit and pivoting business models as necessary to best meet customer demands. These lessons from the startup can provide valuable insights to corporate players. - Judith Sheft
_________________________
Corporate teams can learn many things from startups. In many cases it isn't about cool emerging tech, but about enabling processes within the organization that ignite personal passions.
They can also learn how to embrace faster cycles of innovation that lead to employee development, customer retention, and talent acquisition simply by inviting new conversations within the startup ecosystem. - Barry Hurd
_________________________
Firstly they can often soak up the raw energy, enthusiasm, and grit exhibited by startups.
Corporate teams when working closely with start-ups will often say: "I love how passionate you are! I love your energy!"
This in itself creates energy and excitement amongst the corporate employees which is a big positive. - Ian Wilding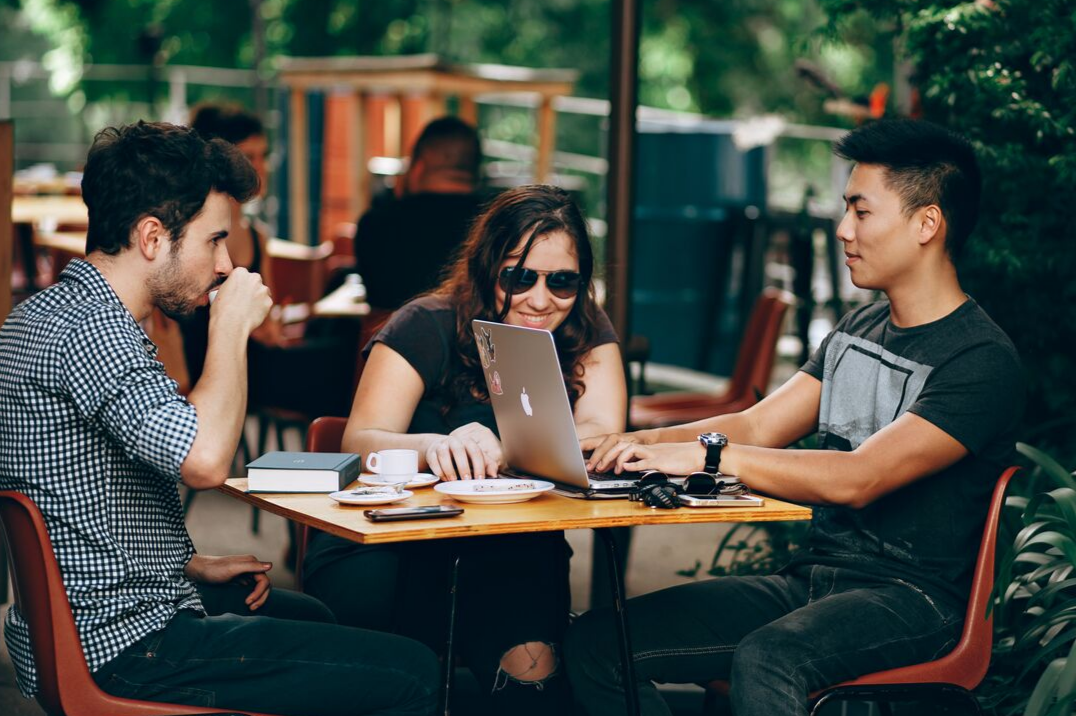 _________________________
Corporations can learn how to be flexible and move quickly from on-boarding to pilot launch/implementation. 'Moving quickly' means two different things for corporations and startups.
To innovate, corporates have to be nimble and company representatives need to be empowered to make real-time decisions without internal stakeholders (e.g. legal, compliance) who often slow down the process. - Jenny Jackson
_________________________
Startups are notorious for disrupting industries for good reason: they are constantly focused on customer pain points and can iterate on their product, service, or even their business model very quickly.
On the other hand, corporations often have "fixedness," or a cognitive bias that limits their ability to shift direction. They can get stuck in a mindset of doing things the way that has brought them success in the past, even if they know that as industries change, that way may not guarantee future success.
Working with startups also gives larger corporations the opportunity to dabble in new services or technologies while reducing their cost of experimentation and bringing new bright minds to the table. - B.P. Keegan
Why are corporations failing to engage startups in a meaningful way?
There is a huge problem with how compliance departments within large corporations and banks are set up and how they grant approvals.
Compliance team objectives are never aligned with the overall success of the business, they will not get any credit for new customer acquisition of faster growth, they are paid less than sales or business development teams.
So, if you work in compliance and you need to approve a project with a startup - you are not paid for taking these risks, and you also know all too well, you'll get in trouble and get all the blame when the risk is too high and the audits do not go well.
I see it a lot - compliance people are not fully appreciated and are disconnected from senior management.
They complain about the lack of buy-in from the business.
They are not invited to important meetings.
They learn about new strategic initiatives last minute and feel that their opinion is not valued.
This happens exactly because their opinion is not valued at the same level because they don't have any skin in the game. Saying "no" to a project feels safer. - Yana Afanasieva
_________________________
At the end of the day, they are or can be competitive so corporations only want startups if they can utilize them inside their intrapreneur environment or for small business compliance. Engagement is only as good as the marketing value that can be derived. - Brian Vinci
_________________________
There are, of course, several reasons.
In my opinion, the main reason is that corporations often lack empathy for the needs of start-ups and do not try hard enough on making the cooperation beneficial for both sides.
For instance, startups depend on growing sales very fast. They cannot wait for long decision-making cycles in large corporations. - Daniel Herrmann
_________________________
Add to this the differences in strategic motivations, communication styles, and internal approval processes, and it is easy to understand why so few relationships produce meaningful results.
There are numerous startups in any given technology area or field. It can be challenging for a corporate to vet the various potential startup partners.
Corporates are approached by an endless stream of possibilities.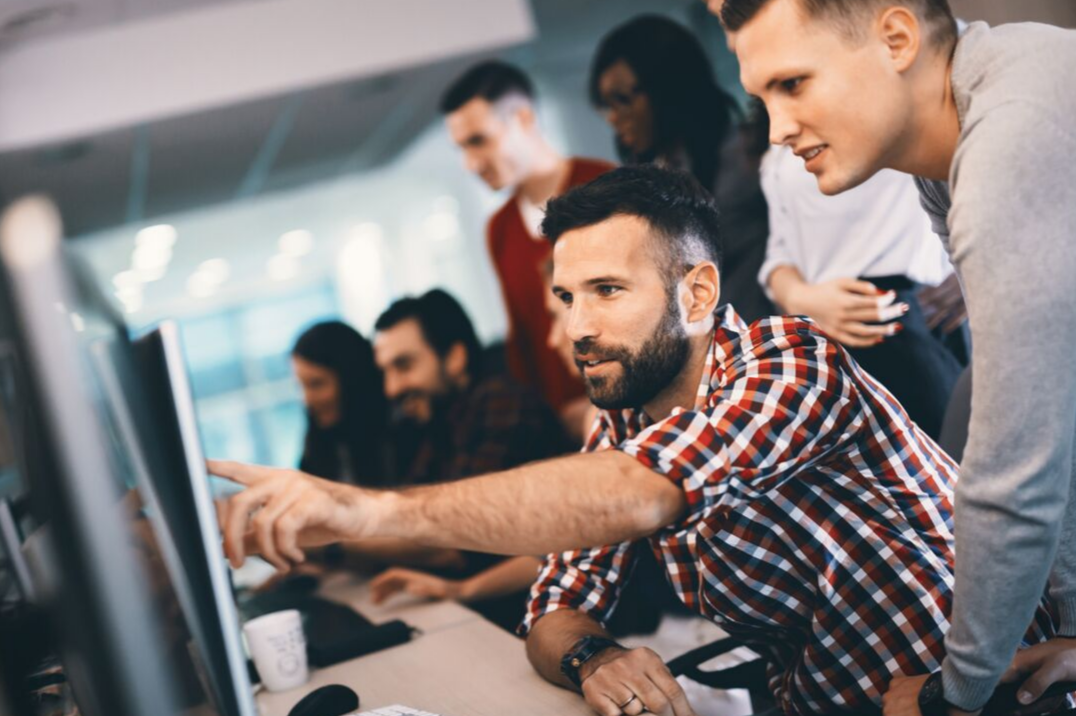 Is that startup the most aggressive to work with?
How about the startup recommended by a trusted advisor?
The one closest to the corporates offices?
Most startups will engage in some level of exaggeration in presenting themselves to a corporate partner.
How does the corporate cut through the "smoke and mirrors' to make a rational decision on a startup relationship?
If the corporate is able to work with an advisor that has experience with startups – an accelerator, incubator or another program, they can get a curated listing of possible startup partners to consider.
Even with a list of prospects, there are challenges in putting a deal together due to differences on both sides.
For the startup, the relationship may be quite important as it relates to the overall strategy and near-term revenue projections.
For the corporate, this may be one of many relationships being developed. Corporate internal approval processes may be lengthy and multiple levels of support and legal oversight.
For a startup, this can take too long and have detrimental effects on near term objectives if too much time is spent trying to negotiate the transaction.
Finally, once the "deal" is in place it is important to have an implementation manager on both sides to ensure that the project stays on track.
And if and when the champion on the corporate side moves to another position if another champion is not put in place the relationship and fail to produce the desired outcomes for both sides. - Judith Sheft
_________________________
I believe many corporations fail to engage startups due to something I refer to as 'legacy friction.'
Corporations are built upon metrics, processes and key performance indicators.
Employee tenure can be 0 to 25 years.
Employees at corporations are rewarded for repetitively establishing metrics, adhering to process, and reaching KPIs.
Most employees have three to ten layers of management and have never met the CEO outside of a presentation stage.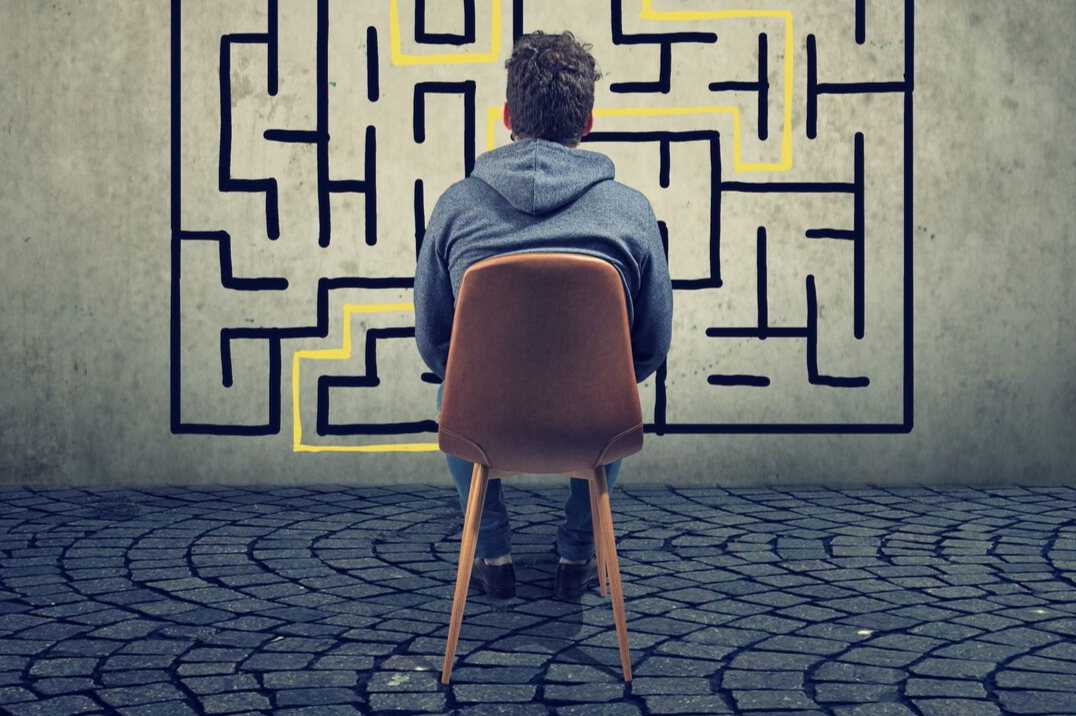 Startups don't have legacy friction.
Team members have tenure of 0 to 12 months.
Team members are rewarded for finding ways of breaking things, creating solutions to problems other people ignore, and knowing KPIs will probably be different by the next cycle.
Team members have one or two layers of management and probably had drinks with the CEO at the last golf frisbee event. - Barry Hurd
_________________________
Firstly, a lack of respect.
It is sad to say, but a lot of boards of corporates carry with them a degree of arrogance.
"What can I possibly learn from a pre-revenue start-up? I'm running a $2bn business!"
I would actually say a hell of a lot.
This is a problem and why so many of the big corporates miss out on involvement with companies that go on to become Unicorns.
Secondly, because the relationship is not authentic or honest.
I have been exposed to many meetings where senior stakeholders are pushing relationships with startups for all the wrong reasons.
It is to steal ideas.
It is to slow them down.
It gives their own team something exciting to get involved in.
It is so they can generate PR on how great they are at helping the small people.
There is absolutely a level of distrust in both directions which is not helpful or conducive to a meaningful relationship. - Ian Wilding
_________________________
Corporations are failing because they move slower than expected and require many things that startups don't have (e.g. five years of financial records, heavy contracts).
Many startups don't have the resources (particularly legal and financial) to meet corporate expectations. - Jenny Jackson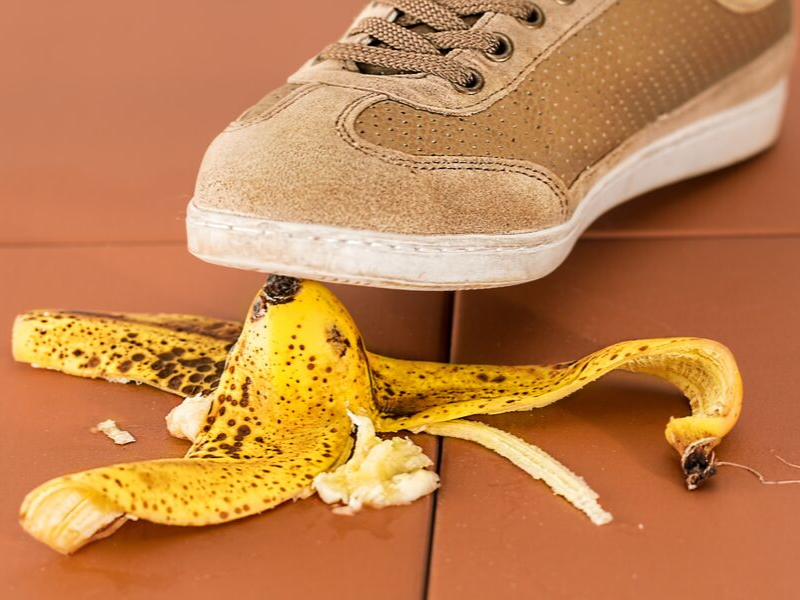 _________________________
It can be challenging for corporations to engage with startups and vice versa for a few reasons.
First, they work on different timelines. It's not unheard of for a meeting to be pushed out by a few weeks at a large corporation, but this can be torturous for a startup that is already thinking about next month's payroll.
Second, they don't set clear expectations for the alliance. Conflict can occur when corporations feel a lack of control over what the startup is working on, and startups can get frustrated when things are moving too slowly or if corporations don't live up to their promises of providing resources.
Corporations and startups must spend considerable time on the front end to align vision and priorities, and startups need a clearly defined point of contact at the corporation that they can always get in touch when needed.
I believe co-creation is really important, so I recommend starting with a small pilot so that each party can benefit from the other's strengths and build from there. - B.P. Keegan
Can you give an example of a large corporation currently working closely with startups? What are they doing that's unique?
Worldpay has adopted a new strategy and openly decided to work with blockchain startups.
Visa has a crypto onboarding team for a similar purpose - e.g. they have specialists now who understand fintech and crypto space and have some criteria and requirements around what is needed to secure a partnership.
PayPal has a history of growing by acquiring fintech startups (e.g. Simility, Xoom, iZettle), because it's apparently easier for them to acquire an existing startup with their product and the existing customer base, compared to building it in house. - Yana Afanasieva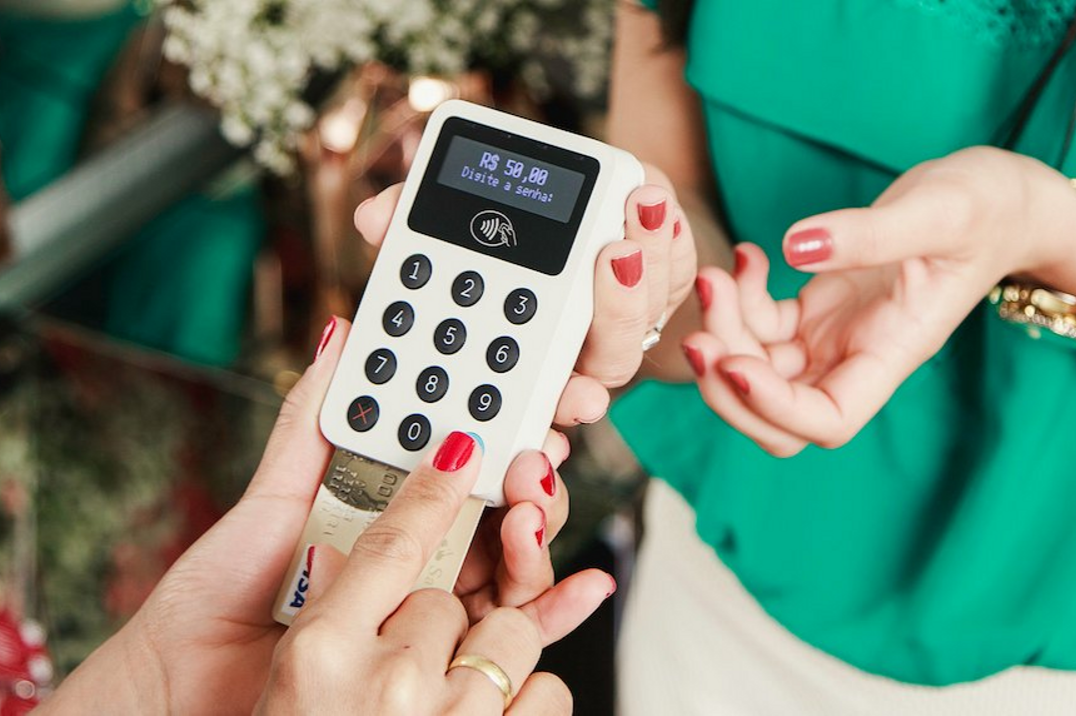 _________________________
One great example is the German wholesaler Metro for which we are currently piloting a solution developed by the startup Roka Energy (roka.energy).
Metro has created a pool of customers, (usually very innovative restaurant owners), which are willing to test products developed by start-ups.
Metro usually pays for the pilots (several hundred a year), but the business is directly carried out by the start-ups Metro intends to test.
This way, the three parties gain:
The start-ups instantly increase sales,
the restaurant owners can implement new solutions without financial risks,
and Metro can tap into a source of innovation without affecting their regular operations.
Furthermore, Metro is able to collect massive data and has the pole position to invest in the start-ups which prove to satisfy customers. - Daniel Herrmann
_________________________
I would be hard-pressed to name a large corporation working closely with startups correctly. It is hit or miss.
They all tend to be 'working around' startups thinking of ways to get in front of the startup PR buzz, grow technology usage they own, develop some form of innovation function, or have HR reps source talent from.
The success they have is isolated to using the ecosystem of startups instead of inspiring new opportunity within it. - Barry Hurd
_________________________
Royal Dutch Shell is a good example of a company that is doing a great job working with startups.
In an interview with Innovation Leader, Shell discussed how they realized they needed to invest in new energies in order to lead in the ever-changing energy industry. They launched the Shell Ventures Division, which makes investments in startups to develop new technologies and business models in areas that Shell does not yet play.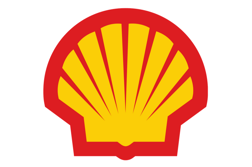 They also have a program called Shell TechWorks in Cambridge, MA, that works with startups that have solutions or partial solutions to existing or future engineering challenges that are of strategic interest to Shell's business.
The company spends a lot of time marketing these opportunities at places like South by Southwest (SXSW) and other conferences to get the word out so that they will be sought out by the best thinkers. - J.P. Keegan
Meet the experts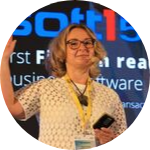 Yana is an ex PayPal and Amazon compliance leader in Europe and a turned entrepreneur. She left the corporate world three years ago, moved from Luxembourg to Switzerland, and started her company in Zug Crypto Valley.
Currently, her company focuses on two distinct and separate business lines: Compliance-as-a-Service for fintech startups and Digital Membership Program for compliance experts who work in fintech or would like to move from traditional financial institutions into fintech.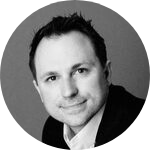 Brian Vinci is an Entrepreneur and Government consultant with a background in Venture Capital and Innovation.
Six years ago he founded Sensor Unlimited - a company that focuses on Digital transformation and Cultural Change consulting.
He's the VP of Asymmetric Research Group in NY city, where they design and license technology resources to support the National Security, Defense, Critical Infrastructure and Space exploration.
Judith A. Sheft is the Associate Vice President for Strategic Relationships and External Affairs at New Jersey Innovation Institute at NJIT. She is responsible for the HealthIT Connections Entrepreneurial Cluster Development Program and works with the faculty and students to create startup companies and establish licensing relationships with corporate partners.
She is on the Board of Advisors to the NJIT Murray Women's Center and serves as a mentor and coach to students and faculty. She is a member of the NJ – Israel Commission and serves on the Board of Greater Newark Enterprise Corporation, StartUp Newark, Women's Center for Entrepreneurship Corporation, Einstein's Alley and NJEDA Technology Advisory Board, working to assist early-stage tech and life sciences entrepreneurs foster regional economic growth.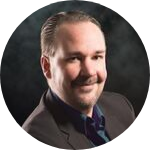 CDO at AIcloudInnovation. Digital Accelerator. Chief Digital Officer. Coffee Guru. A data-first business executive with expertise as data aficionado, innovation technologist, partner strategist, market researcher, cybersecurity evangelist, and competitive intelligence professional. He runs a website about business acceleration.

Founder of Radical Company, running innovation programs for banks globally - Lloyds, Barclays, Banco de Chile, COOP, amongst others. Founder of Hangar 75, the venture studio based in Irvine CA developing a portfolio of disruptive ventures backed by a network of investors. Founder of Join SAM, the Bank for kids, voted in the Top 5 most disruptive start-ups (this one failed!). Founder of Plybot - the 3D printer, whose co-founder at 17 wins the 2018
UK Young Engineer of the Year. Founder of TrustOlive - The new TripAdvisor of Residential real estate. A former member of the UK government-backed TISA advisory committee - the only non-major bank member providing guidance on the innovation of child and youth-based saving propositions. Check out his website.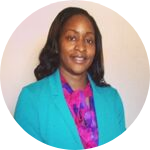 Jenny Jackson is a Design Thinker who loves connecting the dots, is passionate about customer engagement and experiences, and is an expert in concept design and process improvement. As an Independent Consultant, she specializes in innovation strategy, innovation process and methodology, and idea development for startups and large financial services companies.
Jenny holds a Masters in Organization Development from Queens University of Charlotte, and a Bachelor's in Industrial Technology with a concentration in Graphic Communications from North Carolina A&T State University. She is a member of Delta Sigma Theta Sorority, Inc. and is an advocate for children's rights and autism awareness.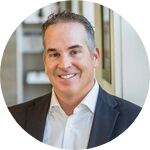 Brendan P. Keegan serves as Chief Executive Officer [CEO] at Merchants Fleet.
Brendan is a six-time, transformational President & CEO of companies ranging from 500 to over 10,000 employees located in nearly 150 countries in the technology and financial services sectors. Brendan also served as the Fortune 100's youngest Chief Sales Officer for EDS, a $22-billion technology industry leader.
He is a sought-after speaker at conferences in the financial services and technology industries and is a regular speaker at Harvard University, Brown University, Dartmouth College, Holy Cross, Middlebury College, and Worcester Polytechnic Institute.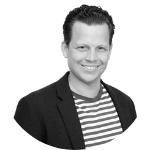 Daniel Herrmann is a game thinker and co-founder of monokel.consulting and serious-playscape.de. With a background in business and management consulting, he now uses the creative potential and craftsmanship of game design to create innovations.
Conclusion
There is no better shortcut when it comes to extracting the essence of corporate-startup collaboration than talking to experts with hands-on experience in the field.
Nobody has the perfect recipe on how to make these partnerships work, it's all about intuition, experience, patience and most importantly - the willingness to change.
It's no longer about businesses ruling the world, it's about creation - through collaborations and expertise of other industry players.
If you would like to share your thoughts and experiences on our next digital transformation expert roundtable, fill in our form!
Who is Valuer?
At the pace that innovative new startups are entering the market, it is increasingly difficult to track and analyze. Valuer has created a platform for corporates, enterprises, accelerators, and investors to aid in the process.