Disruptive innovation can come from anywhere with little warning as the rate of technological change driven by Moore's Law and the internet continues to accelerate in this ever-more-networked global economy.
The pace of innovation has permitted new entrants to drive unprecedented levels of value creation and take their place on the world's stock exchanges, while dozens of additional privately-held "unicorns" wait for the right moment to execute public offerings.
This process of creative destruction has seen the 33-year average tenure of companies on the S&P 500 in 1964 narrowed to 24 years by 2016 and it is forecast to shrink to just 12 years by 2027.
Long-established businesses operating at scale, and the corporate teams who lead them, are understandably struggling to keep up with the sheer volume of information that has accompanied this explosion of new technologies and business models, and the global community of startups bringing them to market.
In the race to position themselves to ride the next waves of innovation into a market-leading position, corporations continue to experiment with new organizational models and knowledge management tools in search of the next "disruptive innovation," a term whose use has also grown so common that it is now often misunderstood and incorrectly applied.
Not all innovation is disruptive
As we pay homage to the passing of the renowned business strategist and HBS Professor Clayton Christensen, the man who coined the term "Disruptive Innovation," it seems timely to revisit his original definition:
"Disruption" describes a process whereby a smaller company with fewer resources is able to successfully challenge established incumbent businesses.
Christensen's main point is that the disruptive innovations are the ones that incumbents often overlook. Or they initially don't perceive the threat, because they start out with extremely simple offerings, serving different customer segments and price points than the incumbent serves.
And as Chris Yeh and Reid Hoffman have described in "Blitzscaling: The Lightning-Fast Path to Building Massively Valuable Companies," when these disruptors meet the conditions that make blitzscaling possible, they can go from seemingly insignificant startup to global corporation in the space of a decade.
It's this potential breakthrough growth at lightning speed that corporations are looking for to rejuvenate their franchise and drive growth for decades to come.
But identifying and capitalizing on these opportunities, whether they arise internally or are sourced externally, remains a daunting challenge for large organizations, and an elusive prize that they continue to invest significant time and treasure trying to win.
The principle challenges organizations face when it comes to innovation are: identification, selection, engagement, scaling.
Sustaining growth in the digital age
Corporations continuously face hurdles, and to sustain a company of their mammoth size is a challenge in itself.
Short-term goals led by traditional ways of doing business may help companies reach their KPIs, but this outdated approach is beginning to show cracks.
So how do corporates remove themselves from this unsustainable loop? And how do you continue to grow in the era of digital transformation?
Disruption, and the ability to prioritize speed over efficiency in the face of uncertainty.
Disruption amidst a structured business
Disruption is a double-edged sword.
It is the reason for the rapid decline of Fortune 500 companies' lifespan. And it is the solution for a sustainable business model. But how do you bring disruption to corporations built on structure, KPIs, monthly returns, and a risk-averse mindset?
How do you breed an entrepreneurial mindset that promotes and rewards employees for taking risks?
Companies are beginning to take a step towards innovating their business models through tools like Valuer, a startup engagement platform that helps corporations, CVCs, and investors find the technologies that present an excellent opportunity for collaboration, partnership, or investment.
Corporations and startups are beginning to collaborate
The continued disruption of industries across sectors is forcing large companies with shrinking life spans to rethink their growth strategy. They are looking for alternative methods of innovation.
One way businesses are adapting is through collaboration with startups, new business models, and new technology.
Why? Because startups are champions at embracing the new. It makes eminent sense that corporations partner and collaborate with these agile businesses.
And to the outsider, it may seem like the perfect solution. But that is not quite the case.
On the one hand, this alternative route of sourcing innovation forces large companies to adapt and stay up to date with new technology ecosystems that present many unknowns.
But, as well put by the Boston Consulting Group, what happens "After the Honeymoon Ends?"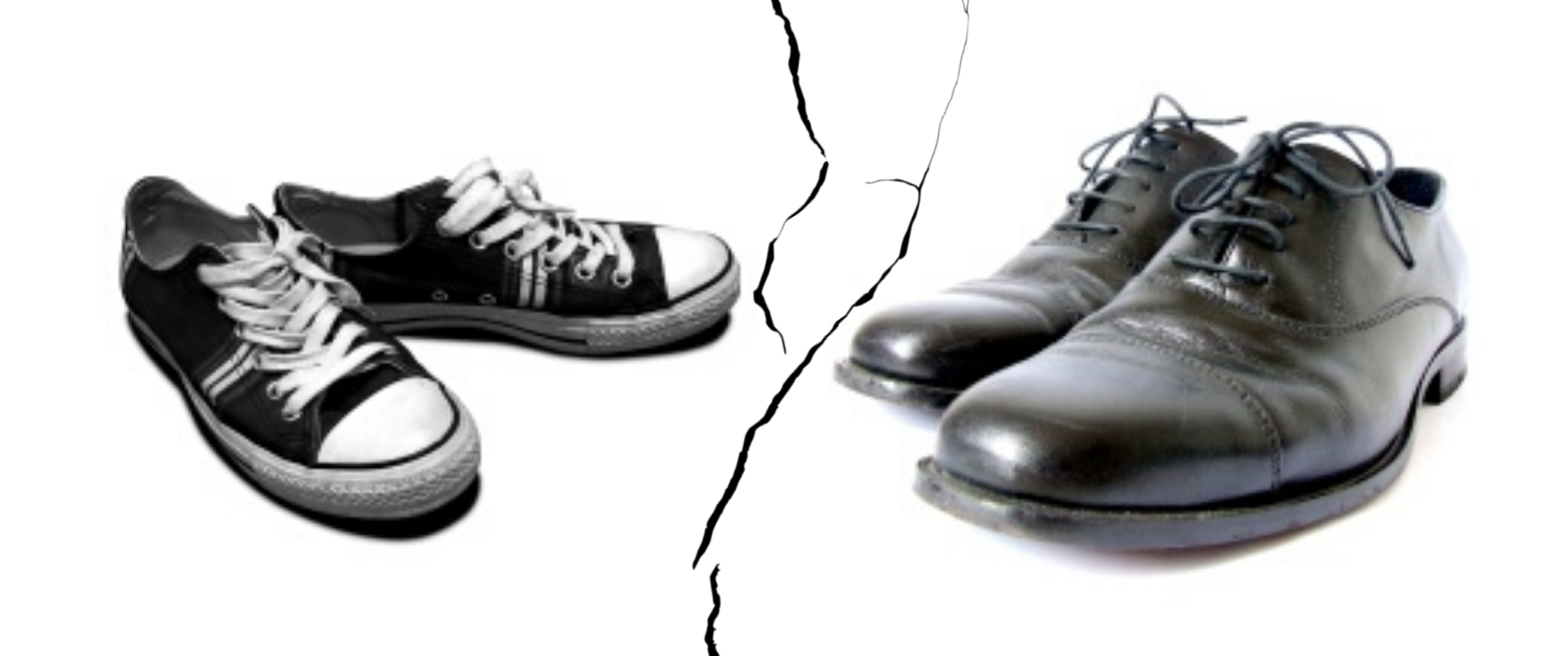 These relationships are not easy to maintain as not all corporations have the infrastructure in place to accommodate or incentivize working on new and alternative projects.
Corporate-startup partnerships – how to change the paradigm
What can be done to make sure that the relationship between a corporation and startup does not fall into the same familiarity traps so regularly seen?
How can we best set the expectations and parameters needed for successful collaboration?
It is a problem notably familiar among large businesses. Many have written about the problem without offering much in the way of substantial support.
Corporations need support and integration across both their external and internal business drivers and functions.
And there is a solution. It doesn't take a million-dollar annual budget, or dozens of short-term fixes to solve the problem.
The Valuer Academy
The Valuer Academy is a powerful digital learning platform designed to build an entrepreneurial mindset within organizations.
The Academy is the first of its kind business tool. The Academy trains teams to scale by enabling corporations and startups to work together more effectively, accelerating one another's success.
Users of the Academy will be armed with actionable insights on the best practices when engaging with new business creation.
Corporate teams will become experts at identifying, evaluating and engaging with startups to produce measurable business impact.
Quick perspectives, single-topic courses, and comprehensive certifications will teach you everything you need to know to drive innovation and scaling within your organization.
An educational tool for organizations
The Valuer Academy will empower companies to Blitzscale the development of disruptive innovations creating future growth.
And this is just the tip of the iceberg. With continuously updated courses from Silicon Valley thought leaders, businesses will be fluent in topics ranging from "How to bring speed to your organization," "Agility for effective corporate-startup partnerships," "Working with millennial talent," and much more.
We're here to support you in learning how to work with new business models and technologies from external sources, and how to apply the right tools to move from research to execution in your innovation initiatives at speed.
Browse the Valuer Academy's Upcoming Innovation Content

The Valuer Academy is continuously updated with relevant content influenced by the users. Our interactive community means that you and your team have a say over what content we produce.
For maximum impact, uses can share the online educational content with anyone in the organization and spread the entrepreneurial mindset among the community.
Scaling experts Chris Yeh and Jeff Abbott, venture specialist Scott Johnson, and founder of LinkedIn, Reid Hoffmann, introduce you to the Academy, with further courses on "Bringing Speed to Your Organization," "The Initial Approach to Startups," and the differences between corporate and traditional venture capitals.
Join the Valuer Academy to access our upcoming content on picking the right startup-corporate engagement models, developing a culture of innovation, developing an entrepreneurial mindset, and the hot spots for disruptive technologies.
Upcoming Valuer Academy Topics
Scaling growth in large organizations
Best practices in corporate-startup engagement
Developing an entrepreneurial mindset
Building employer/employee trust through employing "tours of duty"
Developing effective university-industry partnerships
Proven business model patterns
Structuring corporate spinouts
Integrating mergers and acquisitions
What are network effects and why do they matter
Building virality into your product/business
Defining and implementing effective metrics and dashboards
Business model design for scalability
Business model innovation: using the business model canvas
Developing a culture of innovation