Working from home has a distinct impact on each team, but many feel it is suppressing creativity and innovation. For example, Ellen Kullman, CEO of the 3D printing company Carbon, told The Wall Street Journal that she's worried about corporate innovation as "it's impossible to be scheduled." Other comments also don't go in favor of remote working, with CEOs being skeptical about the activities that require more personal contact.
Some of their concerns seem to be justified, as many companies already declared bankruptcies. While this vulnerability is understandable considering the pandemic's near-collapse of the global financial system, some large corporations, even though confronted with the same existential threat, are acting very differently.
[Related Article - Emerging Business Models that Came Out of the COVID-19 Pandemic]
These companies even increased the levels of business innovation, leading to success for both employees and consumers. For example, Apple announced its commitment to becoming fully carbon-neutral, while many event-oriented companies turned online, focusing on virtual gatherings. Although completely different, these are examples of companies that pivoted, finding new ways to get to their customers.
The challenge with working from home
Most companies no longer have a whole staff a few strides down the corridor, making it possible to presume that creativity and innovation is a victim of COVID-19, which won't be resurrected before we return to normal, which has become a very abstract term.
Hundreds of companies, on the other hand, strive to evolve and have been effective in producing major innovations by teams that include not only staff "temporarily" working from their home office, but also employees from different geographic areas, cultures, and time zones.
One topic that has been often mentioned when it comes to creativity and innovation is focus. It was simple before COVID-19 to get everyone in the same place and watch as the brightest minds in the organization turned off their computers, put their phones away, and prepared to partake in an interrupted flow of concentration. With this uninterrupted workflow, you could have several sessions in a few days and complete the given task or project without many barriers that disrupt the flow of focus.
However, now that your employees are working at home, you probably can't get even close to the meeting times you had before. People keep getting email and Slack notifications, accidentally mute their microphones and get interrupted by their family members who are in the other room. Although we are programmed for physical contact, remote innovation is not impossible. This absence of highly focused attention is the simple, yet most complex challenge that is driving the impression that companies fail to innovate.
Maintaining the focus on a high level when managing a remote team requires much more than gathering several people in the same room. In reality, there are some advantages to the remote environment and the home office, including the opportunity to establish communication with people who are far away in minutes, instead of having to organize everything in terms of logistics.
Here are some suggestions about how to remain innovative as a corporation while having to function in a remote setting:
Cut back on meetings

Although it might seem smart to schedule more online sessions to keep people on the same page while operating remotely, this might backfire. Reducing the number of meetings might help people get more uninterrupted slots of focus and eventually result in higher productivity.
In fact, CNBC states that Tuesday around 2:30 PM is the best time to have a meeting. This is a good time because it's still in the first half of the week, so people are motivated and productive. On the other hand, it's also not too early in the morning, so the participants will actually be awake.
Moreover, you should also think about limiting the meetings to 30-45 minutes. Announcing a time limit for the meeting will encourage employees to make the most out of the given time, without too much time reserved for unnecessary talks.
Don't over-schedule your employees with meetings. This will kill creativity and innovation, instead of propelling them. You can't expect workers to come up with new ideas by sitting in front of a laptop all day—they need to be encouraged to walk about and have personal time.
The right dose of flexibility for freedom of thought
We live in a highly connected society where employees are no longer tied by a nine-to-five plan to be productive. Inactive time is necessary for creatives to calm their minds and encourage their big ideas to emerge. Imposing a rigid routine on them will suffocate them and put a stop to their freedom of thought. Businesses that have flexible scheduling and allow their employees to manage their work and personal life independently enjoy the benefits by loosening the control.
According to data presented by Vouchercloud, full-time employees report being productive for about 2 hours and 53 minutes out of the working day. The participants in the study responded that checking social media, reading news, discussing topics non-related to work, and making hot drinks, were the activities that they most often did during the remaining working hours.
This data shows that managers shouldn't expect employees to be productive from nine to five. Instead, they should allow them to have their productive time whenever they feel it should be, enabling creativity and innovation to come out.
Another thing you can do in terms of flexibility is to allow employees to work from anywhere. Ensure all the staff members have access to cloud-based or smartphone-based platforms so that they are not relegated to their home offices.
However, too much flexibility is also wrong. If your employees work from home, this makes it more difficult for them to make a clear difference between work life and home life. It seems like all the hours of the day are working hours. Many remote workers have replaced their relaxing hours for more working hours, resulting in stress, anxiety, and eventually, burnout.
By sticking to a routine and meeting with coworkers regularly, your staff will somewhat retain the normal pattern that was established prior to COVID-19, which is beneficial to their mental health. To achieve this, set some rules on how to share updates and check in on colleagues without disrupting their non-working hours. For example, when workers are feeling weighed down at their jobs, Google provides arranged leisure time to help them reboot their thoughts.
Remain flexible by setting up a range of hours reserved for working, allowing your employees to choose when they want to complete their tasks in a certain timeframe. For example, the start of the working day should be from 8 AM to 10 AM, while the end should be from 4 PM to 6 PM. Encourage employees to turn off notifications before and after these hours, allowing them to spend the rest of the day relaxing and not in their home office.
Acknowledge accomplishments to increase creativity and innovation in the workplace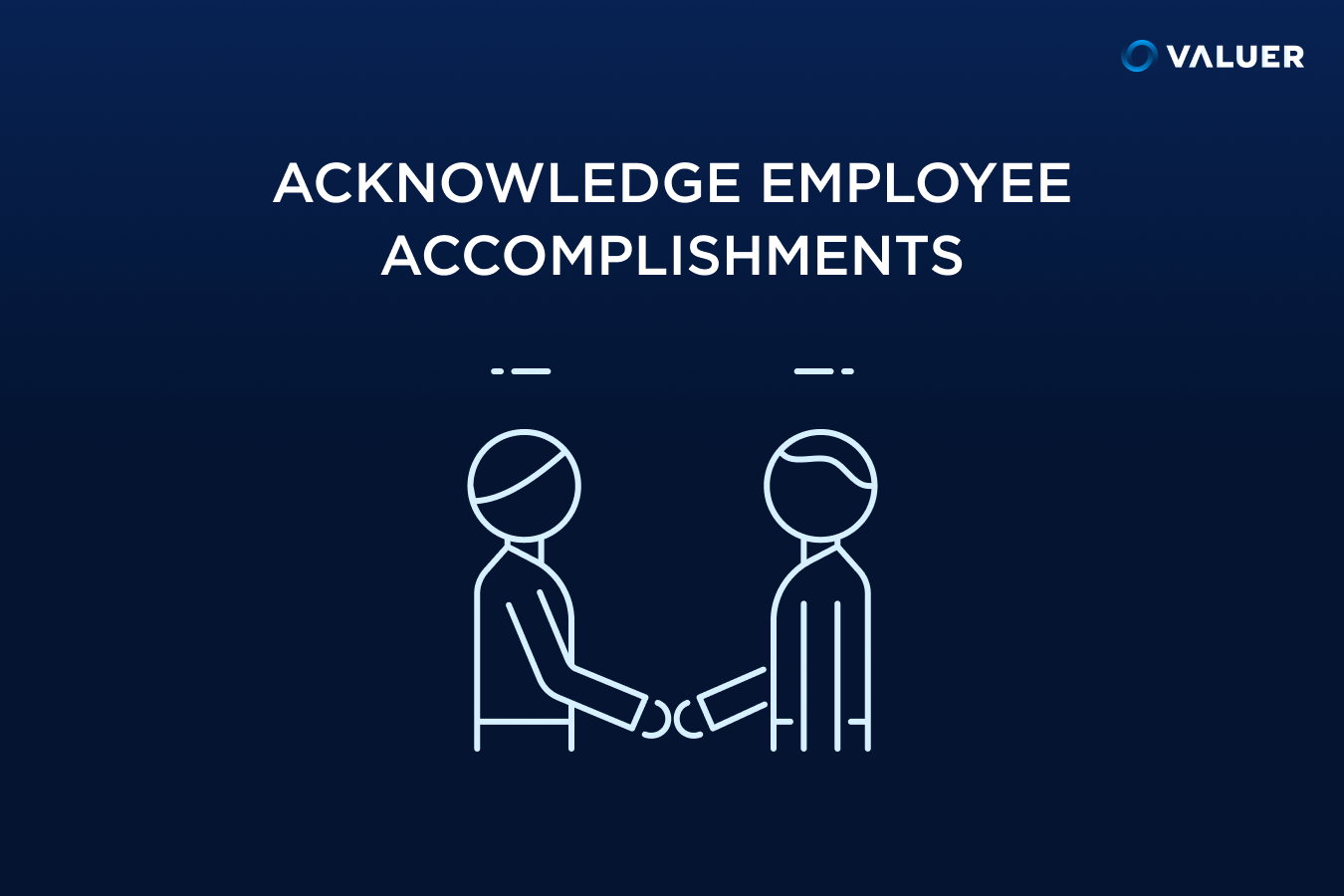 In a typical workplace, corporate executives understand the importance of recognizing their employees' accomplishments in order to keep them engaged and encouraged. However, when you don't see the remote employees every day, it's easy to overlook that they require the same level of support.
Keeping track of your workers' development, regardless of where they are, is a perfect way to make sure you're not forgetting their accomplishments. Recognizing the accomplishments of all the staff, on the other hand, leads to better and happy employees, lower talent turnover, and improved employer branding. Companies can start employee of the month programs that can lead to increased motivation, which boosts employee creativity and innovation.
Listen to customer feedback
The most successful corporations are those who have their ears to the ground and pay careful attention to what customers really want. As the pandemic alters consumer behavior, interaction has never been more critical. Managers are constantly being taught how to develop digital communication initiatives that contribute to a customer-focused experience.
Today's consumers have more power than ever thanks to the rise of new media, and the interaction tactics must include customer feedback tools so businesses can gain timely perspectives that are always up-to-date. Successful companies have realized this, making communication with customers the central spot of their marketing strategies.
With the increase of e-commerce purchases and the desire to stay at home, people's purchasing habits are shifting, so paying careful attention will help you and your staff find out what challenges to solve next.
Ensure employees have the communication tools they need
When working remotely, employees might need more tools to communicate with their colleagues more effectively. Each team will need a different set of tools to keep working productively without interruptions in the communication flow.
Consider if you can keep your staff communicating with other members of the organization, in addition to making sure that they have the individual communication tools they need. Cloud storage providers, for example, are critical for sharing files and records. Also, employee tracking software is a great way to measure productivity and increase efficiency.
Remote workers also benefit from workflow management systems that enable them to track their progress and handle timelines. Some common examples of these communication tools are Slack and Trello. If needed, don't forget to provide training and support for the employees who might be encountering some of these tools for the first time.
Partner up with innovative companies

Collaborating with other innovative companies is another way to achieve creativity and innovation. Collaboration leads to important customer insights and joint force efforts on important projects that can deliver a better and more sophisticated customer experience.
Companies who engage their clients, involve external innovation tools, and leverage these resources to craft the best innovation strategies will achieve a strategic edge that will last beyond the pandemic. This partnership should be a long-term relationship where both parties are working towards the same goal—delivering more customer-centric innovation.
Partnerships allow companies to develop a wider variety of innovations and possibilities for expanding their market share and influence while using their partners' experience in innovative technologies to verify and confirm which technologies can better be implemented to create additional value for consumers.
In business, how to collaborate with other companies is not an easy task. At Valuer, we try and answer that question and strive to make the hassle of finding corporate partnerships a thing of the past. We firmly believe that innovation stems from collaboration and the marketplace of ideas. Our AI algorithm can cluster and map out the new innovative technologies to help forge a sustainable partnership within any industry or problem area.
Creativity and innovation while working from home
Try to appreciate all major and minor innovations, from intriguing ideas to organizational improvements that impact the entire corporation. Apart from demonstrating to staff that their efforts are appreciated, continual motivation fosters a society in which people are free to attempt and make errors. It's necessary to highlight that making mistakes is a sign of success if you're sincere about supporting innovation in your organization.
Innovation is a process that you grow over time, not something that happens easily. Employees must find new ways to remain active as a consequence of the switch to remote employment, and these tips will help you step up to the challenge and develop corporate innovation muscles that will last long past the pandemic.
The new gravitation for collaboration includes companies collaborating with a global PEO (Global Professional Employer Organization) whose function is to assist businesses with international expansion and also supports companies to legally hire employees who are living abroad.
In recent years, the need for remote workers has grown rapidly. Similarly, using tech tools has become a new requirement as well. For instance, to present information in a professional way it is necessary to convert to PDF format all the documents that are being used. Since PDFs make it possible to transmit information across platforms, it can encrypt the files with passwords which is helpful for remote working.
Particularly in this transformative age, innovation is critical to business survival. Use these tips described above to tap into their newfound imagination and create ideas that will help your product and service grow. Once things have settled down, the remote innovation skills you've developed might also allow your teams to lay the foundations for incredibly fruitful in-person meetings, providing an unsurpassed mix of the physical and digital. Don't be fooled into thinking that remote collaboration is impossible. Instead, experiment with where, how, and how much you cooperate, and you may be shocked by the performance of the results.