Anyone considering launching their own startup should understand that they will face a number of challenges and obstacles - even from day one. The statistics regarding the success rates of startups aren't exactly reassuring, as the majority will fail within the first four years of inception.
The leading causes of failure vary from lack of business experience to failure to gauge the market to building the wrong management team. But above all else, cash flow problems cripple more startups than any other factor.
For sustained success, it is imperative that your operations are perpetually and efficiently funded. Aside from personal investment, the most common way for startups to receive an influx of cash flow is through venture capitalists.
An investor's decision process is very fundamental as they are highly-trained at identifying risk and assessing opportunity. And due to the nature of the risk and potential implications, venture capitalists decline investment opportunities far more often than they award funding.
Seeking financial backing isn't a simple or easy process. Given the ramifications, it can even be downright frightening. Investors have several "boxes" that they check and double-check before they will even consider investing time and money into your business.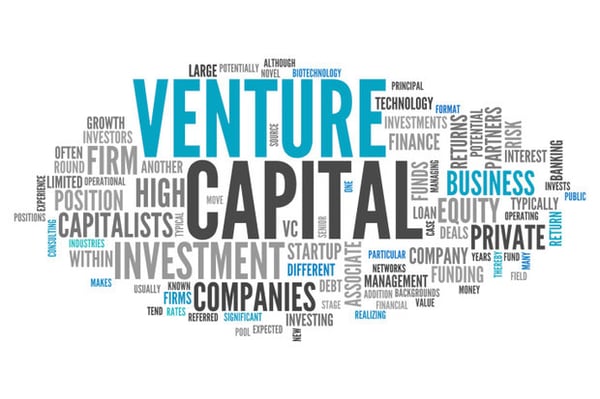 Despite how well-versed or passionate you may be about your startup plan, if you aren't prepared to provide investors with the information that they are truly interested in, then you are not only wasting their time but yours as well. That's why thorough preparation is vital when approaching potential investors. And part of that means knowing what investors look for in startups.
Not all investors are looking for the same thing.
Chances are you will meet many, so first determine if your startup is even a fit for the investor you will be pitching to.
Look at their past and present investments. Who did they invest in?
-What size company do they typically invest in?
-Do they have any interest in startups at all?
These are questions to ask yourself when looking for investment in your startup. Also, be sure to confirm that your potential investor isn't also looking at investing in your competition. You want an investor who is looking to invest in your startup and your long-term success.
The top 5 things investors will look for before opening their chequebooks.
1. Experienced, invested & passionate founders
Investors don't invest in ideas - they invest in people.
They place a substantial sum of money and faith into the hands of founders with little to no assurance that they will be able to, at the very least, recoup their initial investment. While the business concept or idea is significant, many venture capitalists value the character and drive of the founder(s) or management team above all else.
[Related article - How to Get in Touch with Investors]
Investors have a vested interest in the management team that will be bringing a business concept to reality. An experienced management team provides investors a greater sense of security than new or inexperienced founders.
Naturally, there is increased confidence in accomplished founders to better manage the funds provided and elevate the organization that they represent. It is a common belief that a competent team can uplift an inferior product or service, but an incompetent team can do nothing with a superior product or service.
Investors want to see a significant degree of personal investment. This isn't exclusive to personal capital. They want to see your blood, sweat, and tears poured into the business because if you won't invest, they never will.
Lastly, investors want to work with those who are truly passionate about their business. A founder who is fueled solely by profits is destined to fail, as they will simply look ahead to the next venture.
However, a founder who is truly dedicated and devoted to the prosperity of their organization and accomplishing their organizational goals presents a much more appealing opportunity for investors.
2. Momentum and traction
An innovative idea or business concept may be enough to land a pitch meeting with a venture capitalist, but if the intention is to leave with an investment, it is imperative to demonstrate momentum or traction.
For the investor, capitalizing on the opportunity while mitigating risk is integral in their investment decision making process and something investors really look at. They have to not only interpret the financial feasibility of the startup but the potential for growth too.
To any startup or investor, momentum or traction could be defined in any number of ways but the key component here is to exhibit some degree of progress. Month-over-month organic growth, continuous revenue growth, increased user numbers, staffing expansion, technology development, business roadmap, etc., all constitute progression.
Keep in mind that stagnant organizations seeking funding will have a more difficult time receiving an investment than ones who appear to have an upward trajectory, even if the former is further ahead in the business cycle.
3. The market
Innovative ideas are crafted every day but fail to capture the market as anticipated. Preliminary market research and understanding is key to the success of your startup. It provides valuable insights into the market share, number of competitors, consumer personas, financial margins, etc.
If the market you intend to enter is saturated, monopolized, or relatively unprofitable, then investors will quickly dismiss any possibility of providing funding.
If your organizational goals are to penetrate an opportunistic market but fails to capture any user data, interest, or engagement, investors will easily sniff out the lack of preparedness and as a result, might decline to fund at that junction.
You will need to present a robust understanding of the intended market.
-Is the market at maturity or in decline?
-What are the barriers and price of entry?
-Who are the direct competitors?
These are a few of the many questions you should ask about your startup and will need to prepare insightful answers for the investment decision making process.
For existing or long-standing markets, you'll need to persuade investors how your business differs from others or what added value your organization can offer that others cannot. For new or emerging markets, you'll need to provide supporting data that reaffirms the market growth, sustainability, and driving factors.
Complete market competency is one of the most valuable assets your organization can leverage to gain funding.
4. The business roadmap
As previously mentioned, investors are keen on identifying unpreparedness.
A masterful business roadmap or plan that exhibits your knowledge and competency of the market, scalability, financial strategy, and experience and foresight into business operations is a concrete tactic to prove your value as a founder and something investors look for in a partner.
The quality and thoroughness of your business plan will provide key insights into your level of commitment now and moving forward. Thus, a well-structured, data-driven, and profitable business plan is what every investor yearns for in pitch meetings.
Your business roadmap will reveal organizational goals and objectives, market strategies, competitive analyses, operating plans, financial margins and expenses, etc. The previous three elements are significant factors in investment decision making but the business plan will ultimately determine the value of those funds.
Your roadmap lays out the bare bone information about the startup, which is intensely scrutinized by the investor. Be sure that you read and re-read your business plan multiple times. A mistake could be construed as a misrepresentation by an unsympathetic investor and could be an automatic dismissal of your startup and any potential funding.
Your business plan and roadmap should be unique but follow a standard and structured template. It should be comprised of, at the very least, the following three parts: Business concept, market insight, and financial information.
Business concept – the business concept will provide investors with an overview of the product or service you are offering and how that product or service creates value, solves a need, or eases a pain point for consumers. The business concept will also include the overall business structure; e-commerce or storefront, subscription-based or traditional sales, etc.

Market insight – this section informs investors of your target consumer market, their demographics, psychographics, and behavior, your market segmentation plan, direct competitors, available market share, etc.

Financial information – the financial information will include a balance sheet of all assets, liabilities, and equity, a standard or pro forma income statement, a break-even analysis, and other financial statements.
With the emergence of new ways to present like pitch decks and executive summaries, some may wonder if traditional business plans are still relevant. However, a roadmap still plays a decisive role in the future success of the venture. There are more PPT templates or accounting template streamlined formats, and sources to attain data from that are being adjusted to meet today's needs to accommodate faster moving, leaner startups.
5. The concept
It will come as no surprise that the concept you are pitching does, in fact, matter. It will dictate the market you enter, production and/or operating expenses and overhead, number of employees required, etc. For investors, this translates to the amount of capital required to fund your organization and the anticipated return and timeline to recoup their investment.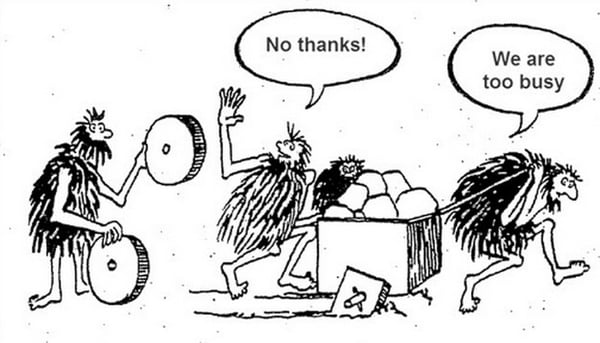 Investors don't expect you to recreate the wheel, but your wheel does need to be markedly different than what already exists. Your value proposition needs to be innovative and/or solve a need. If your concept is simply "nice to have" instead of "need to have", you will have a tough time selling to consumers, much less investors.
Address the problem using simple, common terms and give context to a viable solution that your product or service is supposed to offer.
A good pitch focuses on benefits. Rather than focus solely on cost or features, your pitch needs to focus on the value you are going to create for the person you are pitching to.
Balance business and emotional needs. Whether you're pitching to a company, an investor, a customer, or a potential partner, you have to hit them on both emotional and business front. Include a story with your pitch. Make it appeal to real life scenarios and how your idea will solve the problem.
At the end of the day, investors look for founders who have drive, experience, and passion to create a profitable but sustainable business. They're not just investing in your idea or concept, they're investing in you and your management team and their ability to successfully execute your business plan.
If you are able to effectively sell the competency of you and your management team, exhibit some degree of traction or momentum with your business concept, prove your comprehension and understanding of the market, develop a robust roadmap, outline your organizational goals, and influence the need for your concept, you will have a much easier time receiving an investment.
Author bio
Code Authority is a custom software development firm headquartered in Frisco, Texas. Code Authority provides software development services, mobile application development, website development, UI/UX design, and digital marketing.
Additionally, Code Authority is the founder of CodeLaunch, a national seed accelerator startup competition. CodeLaunch will be hosting its 7th annual event on July 31st, 2019. The winning startup concept has the opportunity to receive upwards of $100,000 in seed services. The application deadline closes on May 31st so apply today!