On your way to work? Put on a podcast. Want to learn more about your discipline, but aren't a fan of books? Put on a podcast!
For some, the morning routine of listening to your favorite podcast has become meditative. But unless someone from your network introduces you, how do you find the best ones?
Before podcasts how did people hear news and information on the go? Well, the radio, of course. But it is far more convenient to chose what you want to listen to, on demand. Whether you're commuting to or from work, driving a car or walking in the park.
Listening to podcasts boosts your productivity and helps you to learn something new while multitasking. Podcasts have been surging in popularity in recent years, chances are you have your own favorites already.
What podcast should you be listening to?
Business leaders, executives, managers, and entrepreneurs have turned to podcast hosting platforms as an essential source of news, education, and inspiration. But, with more podcasts launching, it is getting harder to find the best leadership podcasts to stay updated on innovation, technology news and business trends.
That's why we compiled our own list of the top 100 corporate innovation podcasts. Our list includes new and noteworthy examples, like Killer Innovations, Crafting Culture, Mixergy and many more.
These podcasts will inspire you to become more creative and give you new ideas on how to innovate and improve your business strategies and yourself. Listen to how industry experts have found success on both a personal and business level and prepare to reach new heights.
Here is the list of the top 100 corporate innovation podcasts of 2019. These are perfect for any growth-minded entrepreneur and intrepreneurial executive: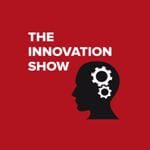 The show focuses on corporate culture and innovation. The host of the program interviews leaders in their fields, renowned professors, innovators, and change-makers. This show speaks of something greater beyond innovation, disruption, and technology.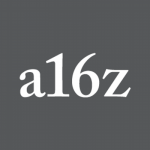 The renowned podcast discusses future technology, culture trends and news. It features industry experts, business leaders and thinkers from all over the world.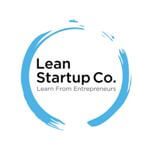 A show, where entrepreneurs, business leaders and innovators discuss, how to build better products using modern management techniques including Lean Startup methodology.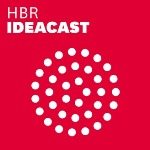 A weekly show where leading thinkers in business and management discuss new concepts and ideas presented in the Harvard Business Review magazine.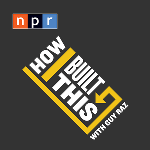 How I Built This is a podcast about successful entrepreneurs, innovators and idealists telling their stories about the trends and movements they built.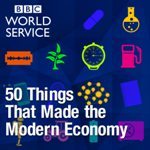 A show with Tim Harford discussing and analyzing the stories of 50 inventions, ideas and innovations that helped create the economic world.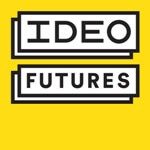 A program presenting new ideas to think about, startups to analyze, innovation in corporations and business in general.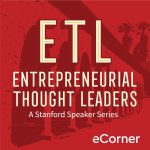 A weekly seminar series from Stanford experts on innovation, entrepreneurship, leadership, technologies, science and new business trends.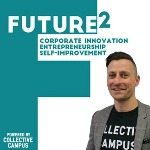 A podcast covering topics and discussions on corporate innovation, technology, economics, entrepreneurship and daily routines of program's guests.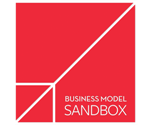 Business Model Sandbox is a podcast about new trends in business, value conflicts, public sector innovation, blockchain and more.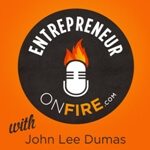 An award-winning show featuring interviews and discussions with inspiring and successful entrepreneurs.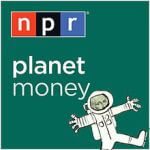 Planet Money is a podcast presenting, analyzing and discussing recent changes and trends in the global economy.
A show, where topics on Artificial Intelligence (AI) are covered. Discussions include new tendencies, risks, and future of AI.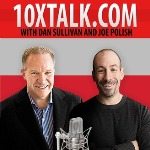 A podcast discussing business growth ideas and possibilities, insights for cooperation and creativity in business.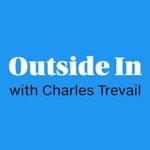 A popular show with a focus on business strategies, models and trends. Also, topics related to customer-centered brands are covered.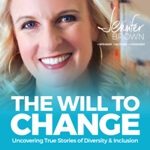 Interviews and discussions with leading experts, CEOs and entrepreneurs about changes and innovation in corporations.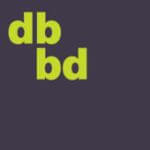 Discussions with designers and other guests from the industry about the role of design in shaping decisions and products in organizations.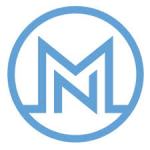 A program presenting interviews and discussions with leaders responsible for scaling entrepreneurial action within their organizations.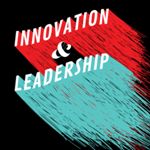 A podcast featuring interviews with Olympic athletes, CEOs, New York Times bestselling authors, tech start-up founders, Hollywood filmmakers, inventors and many others.
20. Power of Possible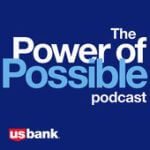 The podcast brings un-filtered and easy to understand conversations about finances, banking innovation, financial education, corporate social responsibility, cybersecurity and diversity.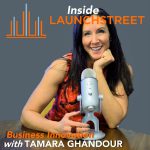 The innovation podcast with Tamara Ghandour features interviews with top innovators. It is the online education, resource and community platform for curious minds looking for new ideas and inspiration.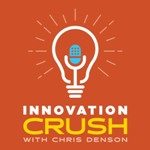 The show hosted by Chris Denson presents the world's most daring projects and the people behind them. The host discusses everything from marketing ideas, disruptive business models to technology innovations and personal development.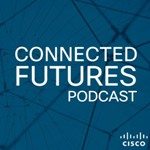 As an extension of the digital magazine, Connected Futures, the podcast program explores business trends and technology innovations. It features conversations with industry experts and business leaders from around the world.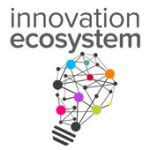 The Innovation Ecosystem podcast brings interviews with remarkable and thought-provoking guests about innovation, leadership and changes in a business. It presents multiple perspectives from the areas of business, academia, science, and sports.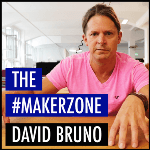 A program hosted by David Bruno presents future trends of fintech, wealth management and corporate innovation.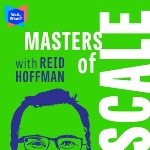 With original music and honest stories, the podcast tests the theories of Reid Hoffman with famous founders and investors. Guests include Mark Zuckerberg, Reed Hastings, Eric Schmidt and many others.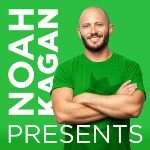 The program explores best strategies on how to start, grow and improve your business. Presents the stories of top performers in many different industries.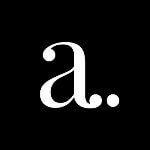 Analyse Asia features topics about continent's progress and development in technology, business and other areas.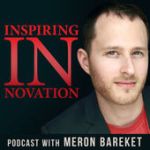 A weekly program presenting interviews with today's most successful entrepreneurs. Their untold stories, mistakes and secrets are revealed in the discussions.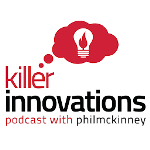 Phil McKinney and his guests discuss creativity, design and innovation. They share practical advice on how to create ideas that turn into innovations which could improve your personal and business success.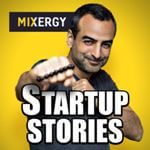 The show gives new insights into business and innovation through interviews and discussions with experienced mentors, experts and leaders.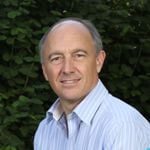 The podcast presents interviews and discussions with today's leading executives who drive corporate innovation, venturing and change.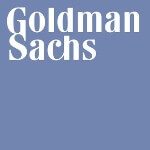 A podcast, where Goldman Sachs employees share their views and ideas on developments shaping markets, industries and the global economy.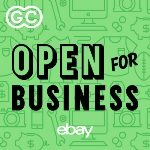 The podcast from eBay and Gimlet Creative present interviews and discussions on how to build a business. The program gives advice and teaches valuable lessons about starting and running a company.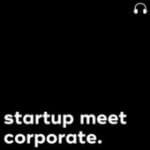 The program shows the way large companies across Australia and New Zealand approach innovation. Each episode hosts of the show take a look at niche industry sectors talking to the key players in the market about their future plans and innovation opportunities.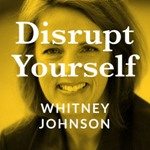 The show hosted by Whitney Johnson explores the passion of personal disruption. In every episode, she reveals engaging conversations about how we work, learn and live.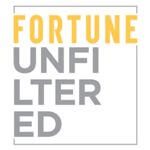 A podcast featuring conversations and discussions with today's leaders in business on how they achieved their present positions.
Innovation Hub presents interviews with today's most creative thinkers, who discuss how to reinvent our world. Topics include innovation, medicine, science, transportation and more.
The program with Leo Bottary and Randy Cantrell interviewing business leaders and trying to find the key to success in business and life.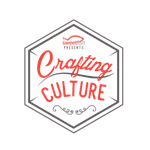 Crafting Culture is a program made with a purpose to help CEOs and HR executives create an incredible company culture.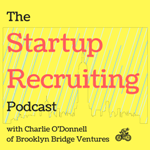 A podcast presenting best practices from top founders and recruiters. Discussions include topics about company's mission and values, choosing co-founders, pipeline tactics, diversity, making changes and other.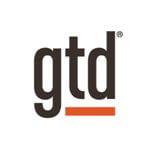 The program features interviews with people from all walks of life about their journey with GTD. It includes personal and professional stories, followed by practical tips.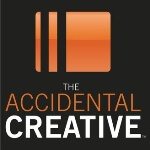 The podcast hosted by Todd Henry brings interviews with top experts in different industries sharing their secrets to achieving better results in business.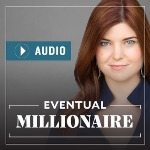 Jaime Masters show about how to achieve success in business. It will help you learn to break down the skills needed to start your own company.
A weekly show hosted by productivity strategist Mike Vardy. He discusses in program tips, tools and tricks that can help you to improve productivity, time management and workflow both at work and at home.

A program from Basecamp that tells the stories of entrepreneurs, who often get overlooked in traditional business journalism, and companies, that are typically absent from the news cycle.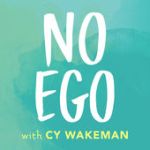 The podcast, hosted by Cy Wakeman, breaks down the hard parts of life and gives the tools needed for a leader to become more self-aware, ditch the drama, and drop the ego.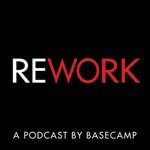 The program brings stories and wisdom from Basecamp's co-founders and business owners, who discuss alternative and possibly better ways of running business.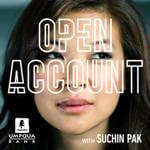 Open Account podcast, hosted by SuChin Pak, brings discussions related to money. The host tries to answer the question, why money is so universally thrilling, confusing, powerful and stressful.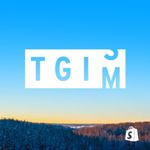 The program brings the stories from the world's top entrepreneurs harnessing their passion and creativity to build incredible businesses. It is the podcast for the people, who can't wait for the working week to start.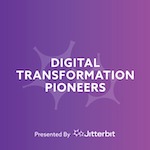 This program is for experts and industry leaders on the cutting edge of tech. Testimonials about how innovation accelerates hyper-growth for businesses all over the world are bought. Do not miss this podcast if you are interested in the hidden value of fundamental tools like SAP, NetSuite...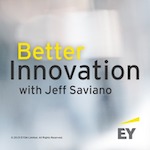 Program hosted by Jeff Saviano. Leaders across all industries make their testimonial about how innovation is currently reshaping business in the digital world.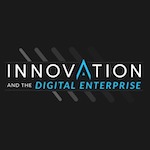 Podcast hosted by Patrick Emmons & Shelli Nelson. Produced for entrepreneurs and technology executives focusing on organizational success lead by transformation. People from various industries are interviewed to spread their own innovation initiatives.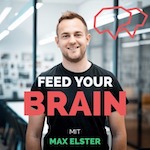 While innovations and digitalization are changing the world, Max Elster interviews English- and German- speaking thought leaders to document which technologies are about to modify the way we live and which leadership tactics will be needed to lead.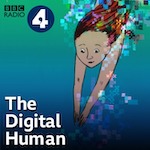 Aleks Krotoski charts how digital culture is moulding modern living. Each week join technology journalist Aleks Krotoski as she goes beyond the latest gadget or web innovation to understand what sort of world we're creating with our 'always on' lives.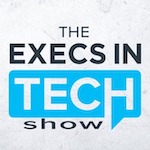 This podcast is dedicated to developing the careers of the next generation IT leaders. Brian Gendron interviews leaders in IT including CIOs, CTOs, CISO and other thought leadership to talk about career development.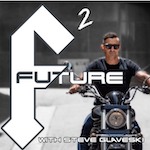 In this program, Steve Glaveski discusses with foremost leaders from various fields such as Biology, Technology, Management and others... It aims to to help you put goals in your professional and personal life.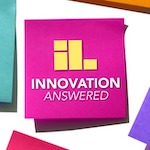 In this program, Steve Glaveski discusses with foremost leaders from various fields such as Biology, Technology, Management and others... It aims to to help you put goals in your professional and personal life.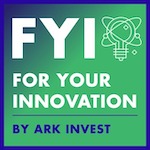 Through this program, James Wang and his guests give us an unique perspection on how to understand disruptive innovation.
Podcast hosted by Doug Bushée and Mike Lenz. They mainly discuss the latest in Edtech, innovations in talent development and the corporate ecosystem. Thought leaders are interviewed to talk about authoring tools, learning management systems and more.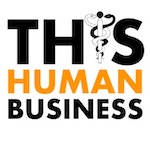 In this program, critical questions about technological solutions in business are asked. Jonathan Cook explores the place of human being in the commerce world which is increasingly characterized by AI.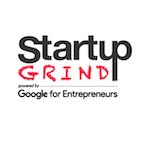 This program aims to help and connect entrepreneurs from all over the world to teach them how to become successful.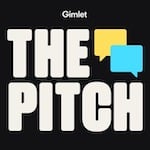 In this program hosted by Josh Muccio, real entrepreneurs pitch to real investors for capital.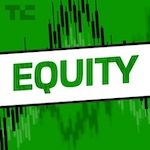 Equity podcast focuses on money regarding startups. Notable acquisitions, interesting IPOs and massive rounds are what the hosts are passionate about.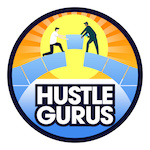 In this mini show, business leaders, young founders, visionaries and change-makers are interviewed.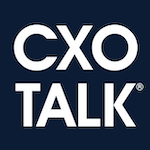 In this program hosted by Michael Krigsman; digital disruption & the impact of tech in trade are discussed through interviews.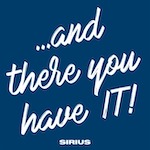 In this show, industry leaders are interviewed to talk about IT strategy and business innovation among other topics.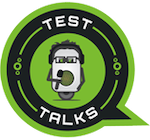 A podcast hosted by Joe Colantonio. Passionate by software test automation, he talks with some of the thought heads in the automation test field.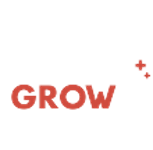 The podcast is dedicated to help people transforming their business. It show them step by step how to create digital strategies.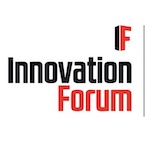 Podcast on how to settle sustainable business issues through innovation. in this show, founders are interviewed and talk about their perspective of how to innovate.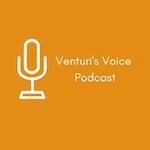 This show provides conversations with leaders from technology (business intelligence, date & more...). It aims to inform and inspire the listeners.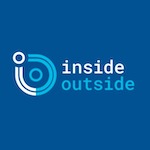 In this podcast, Brian Ardinger hosts founders to explore ins and outs of innovation. Each week the latest thinking in Lean Startup, Design Thinking and more are discussed.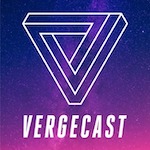 Weekly podcast hosted by Nilay Patel where technological news is discussed. Major technology figures are also interviewed.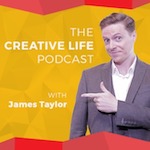 In this podcast, James Taylor meets leading innovators and creatives who discuss their innovation strategies and techniques to unlock creativity.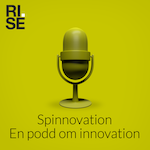 This show explains what innovation is and how to work with it in organizations and companies.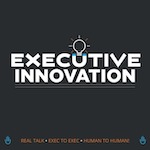 In this show, Carrie Chitsey Wells interviews industry experts, innovators and entrepreneurs to discuss their thoughts on innovation, success, failures and lessons learned.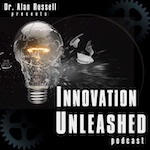 This podcast hosted by Dr. Alan Russell is dedicated to discovering new technology solutions. Various innovators are interviewed to talk about how innovation and technology is shaping the future and the way we live.

This B2B podcast hosted by Andy Baldacci is for founders who aim to accelerate their business growth. Startup founders, consultants and more are inteviewed on a regular basis.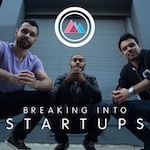 In the 'Breaking Into Startups" podcast, hosts tell inspirational stories about how people from non-traditional backgrounds became successful in tech.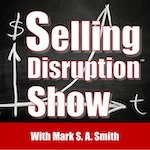 This podcast is for people whose work is linked to disruptive marketing and sales. The place to be for people wanting the know how on disruption.
81. Digital Ambition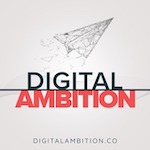 In this show, Kevin Michael Geary teaches how to build an impactful online business.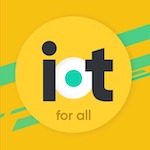 This podcast is dedicated to news centered on the internet of things and related technology. On this platform, individuals, experts and companies share their experience and knowledge of IoT to make it more accessible to everyone.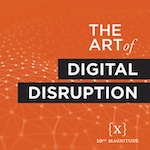 In this program, Steven Borg discusses with experts and influencers in order to deal with topics related to the art of disruption such as IoT, AI and more...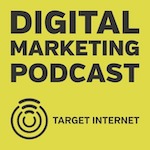 A both entertaining and informative program. In this podcast interviews with global experts and the latest news, tools and techniques for digital marketing are mingled.
Through this program, inspiring stories on product and business are told. This podcast is dedicated to entrepreneurs and anyone working in tech.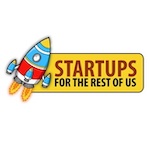 Hosted by Mike Taber & Rob Walling this podcast helps those who want to launch software products. Mike & Rob share their past experiences.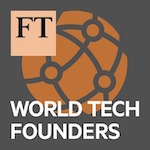 In this podcast, entrepreneurs in emerging markets are interviewed on the way started their business in countries such as Tanzania, Egypt and China.
This podcast tells stories about successful startups to encourage people launching their business. If you are interested in how UBER grew to $50 billion, this show is the perfect one.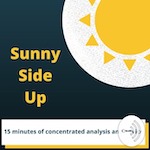 A 15 minutes podcast focused on analysis and advice from B2B marketing, product and sales leaders, and startups founders.

Hosted by Tony Loyd, this podcast aims to tell positive entrepreneurial stories highlighting their solutions.

Hosted by Jason Abbruzzese, this Mashable podcast covers all topics related to running a business.

In this program, Mckinsey partners and corporate executives are interviewed to explain how they create strategies to the challenges they are facing.
93. StartEdUp

In this podcast hosted by students and teachers, experts in entrepreneurship and innovation are interviewed. They discuss all together how anyone can change the world.

Through this podcast hosted by Bruno Aziza, top trends dominating Business Analytics, Data and AI and why these latest developments are so important are discussed.

Podcast dedicated to innovations transforming our way of living and working. It aims to help businesses thriving in this growing intelligent world.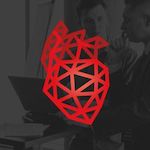 The heart is dedicated to connecting multinational corporations, investors, fast growing tech companies and building new ventures on demand.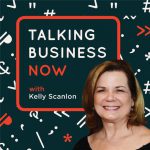 In this program, Kelly Scanlon and her guests explain how most successful American entrepreneurs are innovating in their industries.

In this podcast hosted by Tom Kennedy, world class innovators from all fields are interviewed. They tell their stories on who shaped them. Tips and advice on how growing a business are also given.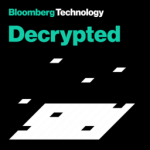 In this podcast, Brad Stone explains how the global technology industry is an important motor of innovation and drives the economy.
In this podcast a variety of entrepreneurship tips from thought leaders and relevant research are given.
Additional podcast networks
We hope you found something that fits your taste in our corporate innovation podcast list. If you made it this far through the post, you have probably subscribed to some of these podcasts already. And if not, make sure to add few to your regular rotation and gain valuable insights on corporate innovation.
However, if you are searching for something unique or more entertaining, just check our list of podcast networks. In this list, you can find networks for any podcast regardless of the genre or audience: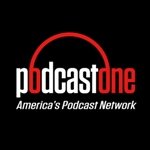 It is the largest on-demand digital audio network, with more than 1.5 billion downloads per year. Here you can discover and engage with an enormous amount of interesting podcasts.
A collection of podcasts featuring a wide variety of topics for people of all ages and backgrounds.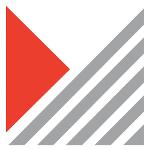 A podcast network that has a wide variety of podcasts to choose from. Topics include business, technology, sport, entertainment and much more.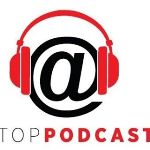 Discover and listen to the best podcasts from top influencers and publishers. Here you can find the top 200 publicly ranked podcast from iTunes.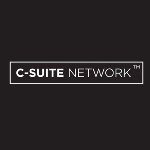 Today's most trusted network of C-Suite leaders, where you can browse podcasts discussing and analyzing the most valuable business topics and ideas.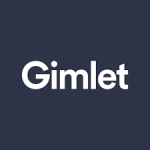 Gimlet Media is a podcasting company that is going to helps us to understand the world better. They have loyal listeners from more than 190 countries worldwide.
A constantly growing network of extraordinary, cutting-edge podcasts, with more than 19 million downloads per month.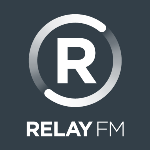 An independent podcast network for those who are curious and creative. Here you can listen to some of the most influential voices on the Internet.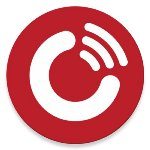 A place, where you can download and listen to a podcast that fits your personal preferences, ranging from business to entertainment.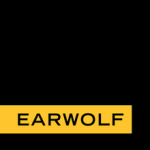 A podcast network, founded by Scott Aukerman and Jeff Ullrich, dedicated to constantly creating thought-provoking and very entertaining content.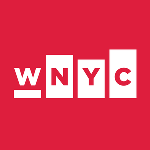 WNYC produces content and broadcasts programs from NPR, BBC Worldwide Services, American Public Media, and many other popular local programs.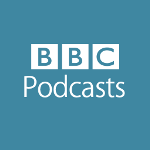 A free podcast platform, where you can find a wide range of BBC programs and highlights to download and enjoy on the move.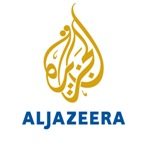 A podcast network including a wide range of high-quality programs from across the Aljazeera Network.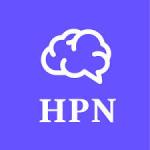 A collaborative hub with a wide choice of interesting content in one place for curious and creative minds.
Conclusion
Also worth a mention are Stitcher.com, Podcasts.com and DigitalPodcast.com. These are the three most popular podcast search engines, where you can find and access hundreds of new shows.
Are you already a podcaster and want to step up your game?
Turn your podcast into a searchable one with Alexa skill and add in-audio search with AlphaVoice.
Again, podcasts are becoming a source of inspiration for innovative business leaders. It is becoming a new way of following tendencies, learning new practices, and trying new strategies.
The earliest adopters of this media can attest to the benefits podcast bring with reaching new heights. They are an exceptional way of spreading knowledge and building communities, and the podcasts listed above will be the ones to follow in the future. For further inspiration you can also check our list of 20 corporate innovation YouTube channels or TED talks.
The only question is, are you planning to be a leader in your industry or you will be chasing the ship after it has sailed?