A startup is more than a job engine. Each unique startup can change the world, and bring innovation to the ecosystem in cities around the world.
There are many ingredients that contribute to a healthy entrepreneurial ecosystem. But what makes a startup city attractive to entrepreneurs?
Download the Ebook Top 50 Best Startup Cities
The ingredients of a healthy entrepreneurial ecosystem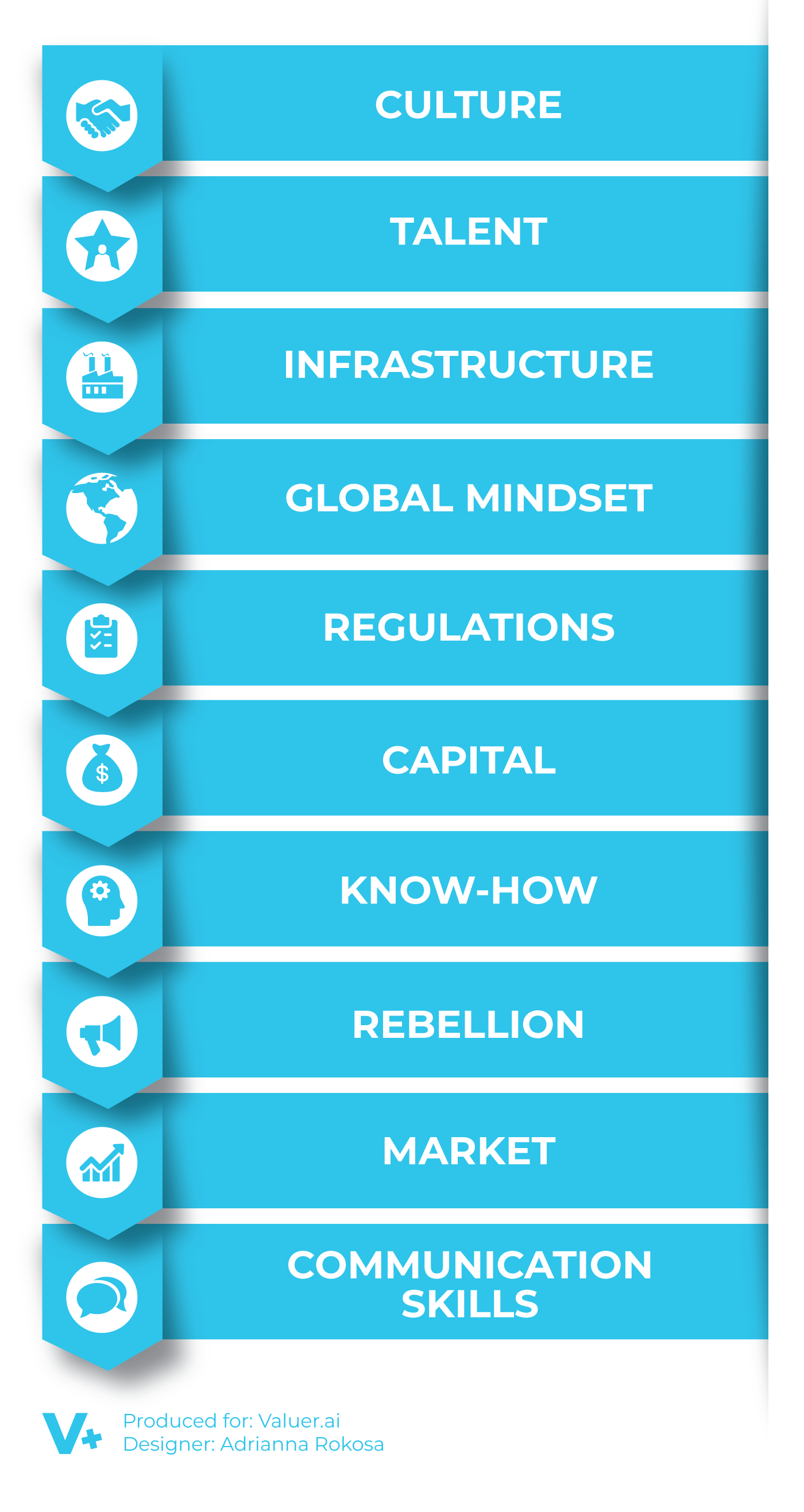 The digital technology sector is exploding on a global scale, surpassing most business segments over the past two decades. This development is steady and continuous with the digital industry becoming an increasingly important growth sector for startups.
More than half of global startup capital is associated to four categories:
In order to understand what makes startup revolutions possible, people focus on numbers. They should instead focus on the quality of life and unique specifics that each city can bring to a startup. Below we take a peek behind the scenes. We'll search in depth to understand what makes each startup ecosystem so special.
Who is Valuer?

Valuer's AI platform helps large organizations find the most compatible innovative startups within their strategic initiatives.
The Valuer platform identifies the most relevant business models for any given technology sector and specific organizational strategic goals.
The platform applies an unsupervised clustering algorithm to group startups based on an array of parameters such as sector, financial statements, and team size. The information is then processed by an NLP algorithm to identify strategic relevance, through feature hashing.

Learn more about the Valuer Platform
The rise of the entrepreneurial communities around the world
The best startups in the world are spread across many cities, and the reasons for this are complex and multi-dimensional. As business dynamics represent a constant flux, the ratings below are approximated instead of fixed. Every city has the right to become a part of the global startup revolution and reap the benefits of job creation, innovation, and economic growth.
Below Valuer explains the vibrancy of the startup cities mentioned, what can be done to sustain the uniqueness of the existing ecosystem, and what makes them the best cities for entrepreneurs.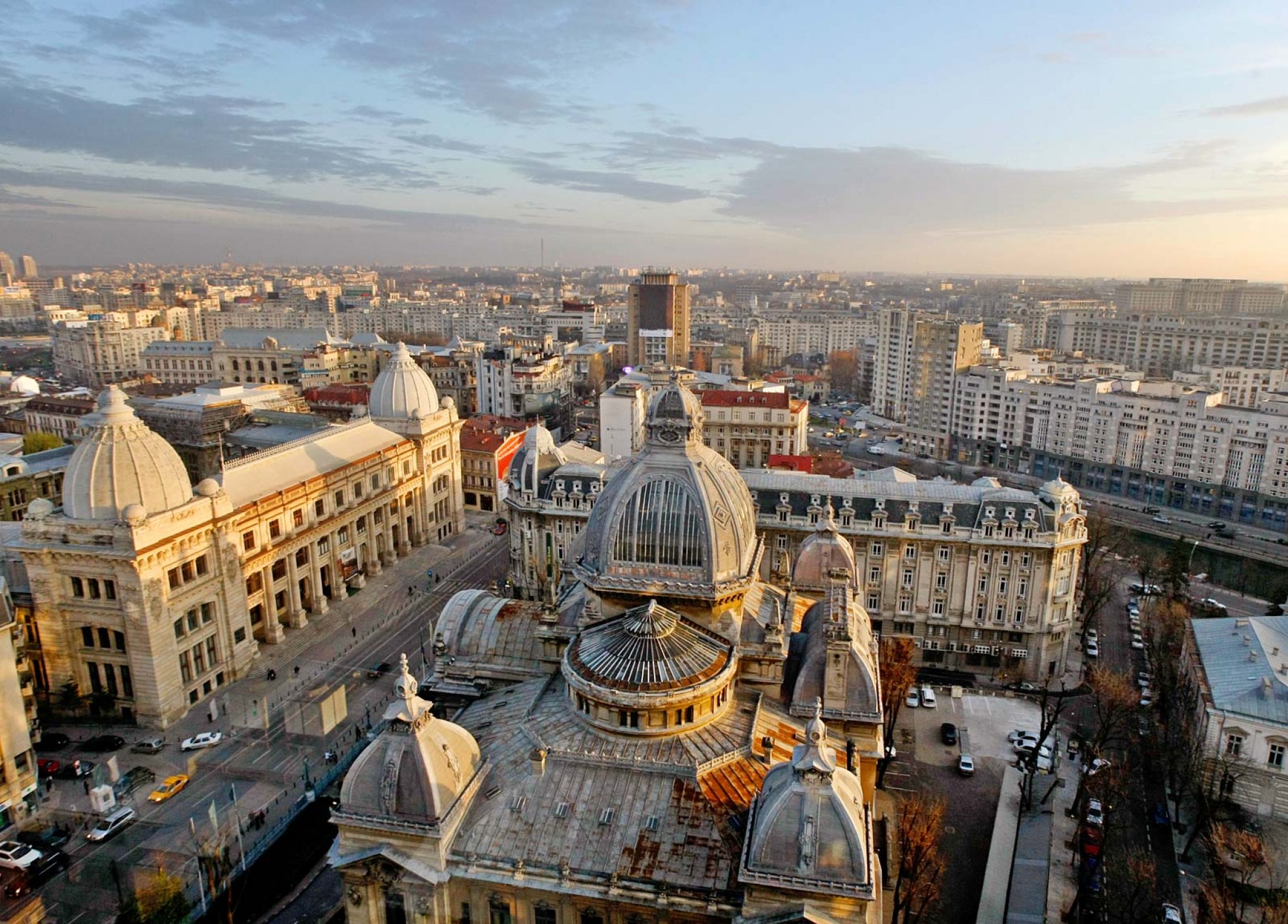 The local startup ecosystem is stable and growing, cementing Bucharest's place as one of the top tech hubs of the world. Key industries in the area are E-Commerce, Cyber Security, Hardware, Games, and Social Media Marketing.
In addition, the most successful startups are within SAAS, Fintech, Healthcare, Aggrotech, Consumer Apps, Big Data, HR Management, VR and AI.
There's a lot riding on the opening of additional hubs and accelerators. With so many talented specialists available in one region, Bucharest is ready for a surge in startup funding.
Startups: Twotap, Froala, UiPath, Creative Tim
Accelerators/Incubators: TechAccelerator, Carbon, City Hub
Cape Town aims to be Africa's technology hub with Silicon Cape continuing 'to promote and grow Cape Town's tech startup community' and to represent the idea of startups in South Africa and the community.
The biggest obstacle to the startup ecosystem today is mostly regulatory, such as Exchange Control regulations that affect investment and venture capital.
Cape Town offers a number of co-working spaces such as a Wi-Fi lounge on top of Table Mountain where entrepreneurs meet and work on Tuesday's for free.
Cape Town's unparalleled diversity, infrastructure' world-class universities, and vibrant environment have given the region a competitive edge to reach beyond other startup ecosystems on the continent. This makes it one of the best examples of businesses choosing vibrant locations for their headquarters.
Co-working spaces: Bandwidth Barn' Workshop 17
48. Milan, Italy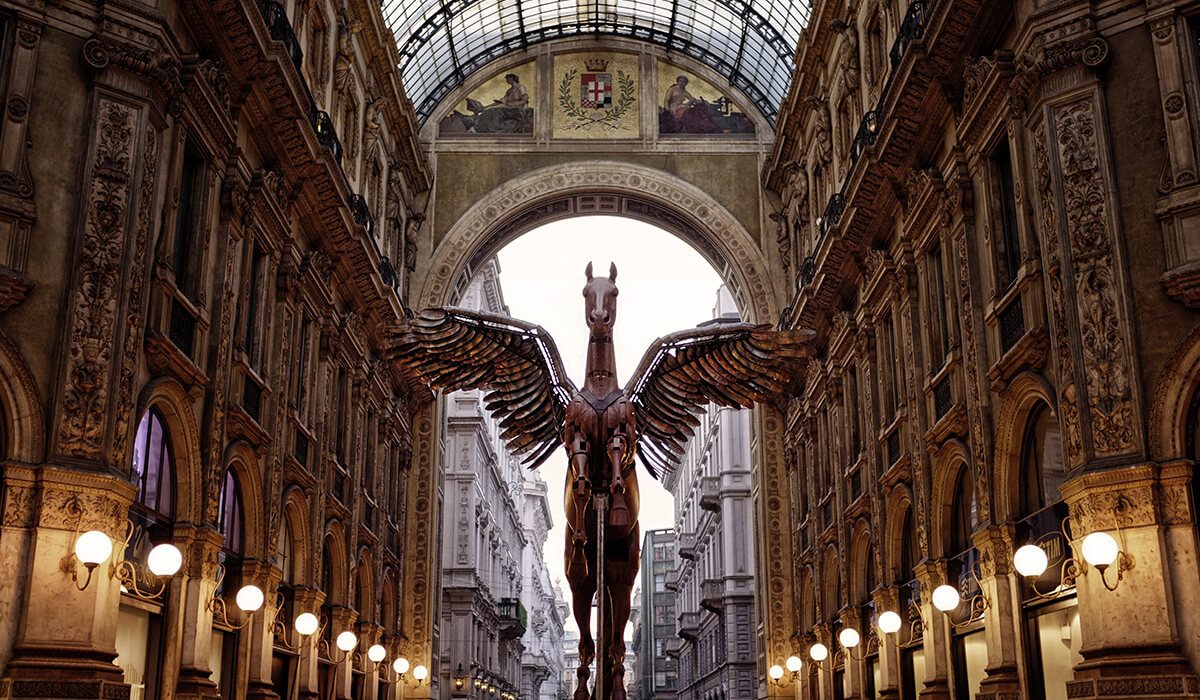 It is a city of abundance, with beautiful rolling hills in the distance, fashionistas and finance giants roaming the streets. But there still remain barriers stopping this wonderful city from topping the list. Young entrepreneurs are finding it increasingly difficult to grow their ventures.
How can Italy improve its startup scene? Easy.
First of all, learn from Israel – create a more open and sharing community, focus on building success stories so entrepreneurs and investors recognize their economic potential.
Furthermore, analyze data on unicorns – understand the reasons behind their success, create hubs, co-working spaces, and entrepreneurial media.
Ever caught yourself wondering why do incubator facilities remain very popular with start-up businesses and entrepreneurs? Look no further than Milan with its innumerous incubators and accelerators to accommodate startups.
Startups: Iconium, Moneymour, Pelty
Incubators/Accelerators: Impact Hub, PoliHub, SpeedMiUp
47. Bogota, Colombia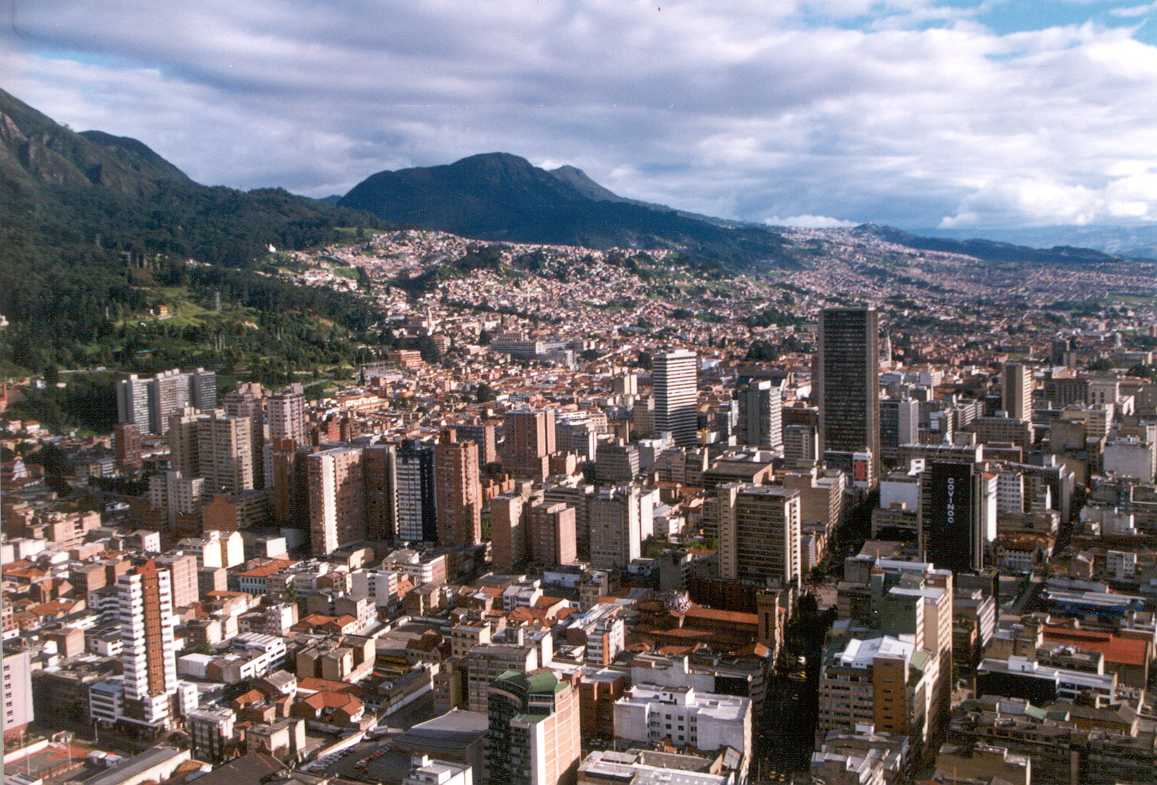 You may associate the country with cocaine and Pablo Escobar, but Colombia has become an attractive place for budding entrepreneurs.
The city is not just attracting local talent, but also startups from around the globe as it boasts the largest community for entrepreneurs in Colombia.
The government policies make it possible, attracting business owners with initiatives like the 175% reduction in tax for companies researching innovation. Although one setback is the rent. Compared to its neighbor Medellin, the average cost of living is around 30% higher.
Startups: Ascendo, Civico, Frutamour
Incubators/Coworking spaces: Magicville, urban station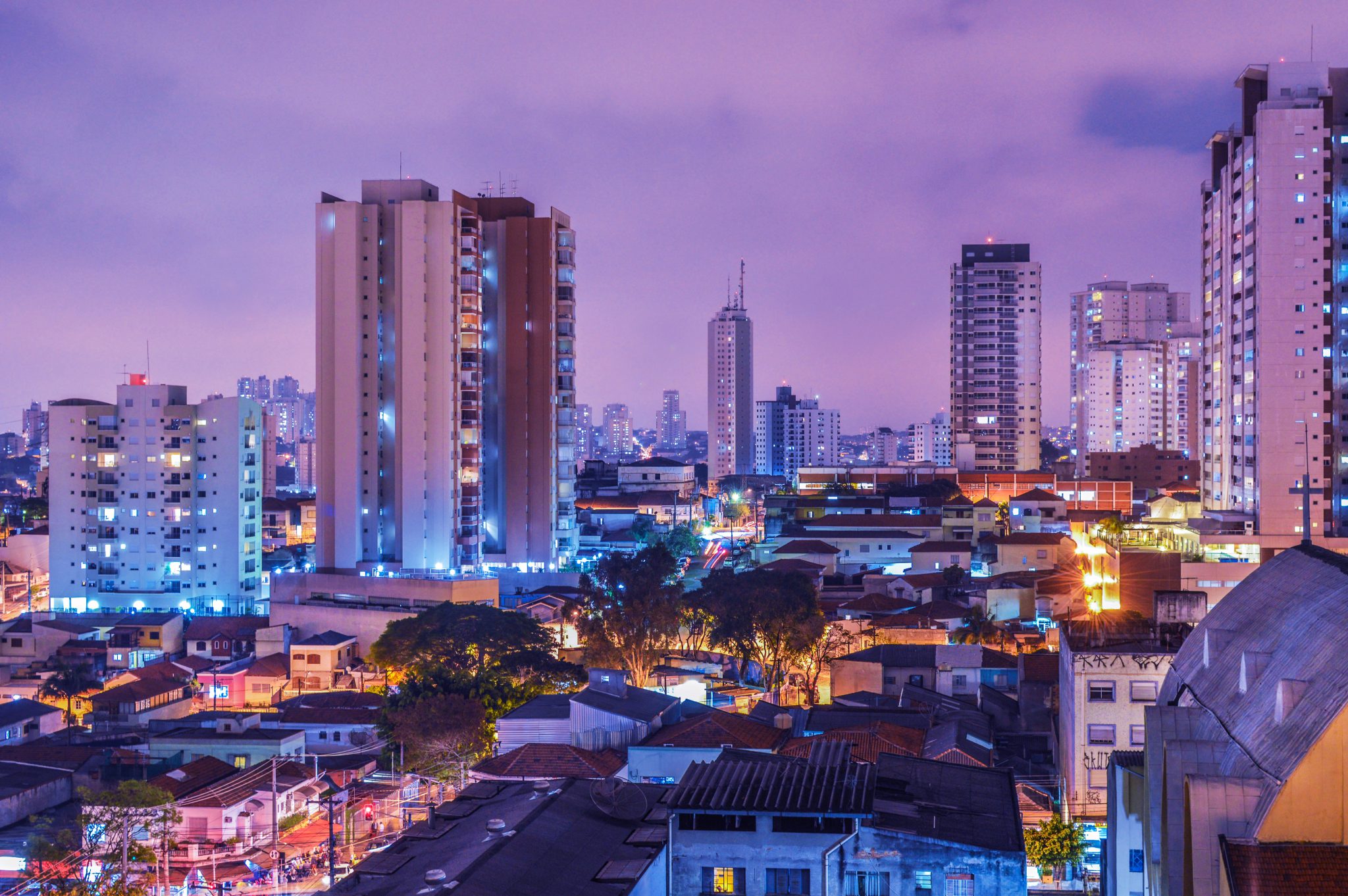 Sao Paulo is so large that it could be a country in itself. With a population of 12.11 million, it is no wonder that the city has become the most mature startup capital in Brazil.
It's home to a plethora of co-working spaces and accelerator programs, housing some of the brightest startups in the country. The majority of these innovative and agile startups started their humble beginnings in "San Pedro Valley", the Latin American take on "Silicon Valley".
But what makes them so vastly successful as a startup ecosystem and one of the best cities for startups in the world? The young population. The city is home to an impressive collection of top-tier universities which of course attracts brilliant young minds who are eager to work.
But the city does not come without problems. Public transport is less than perfect and pollution is a problem, but they are working to improve that by introducing the city's main avenue on Sundays as a drive-free zone.
Startups: Geekie, mandaê, vindi
Co-working spaces: Josefin Coworking, Sharing E.C., pixels coworking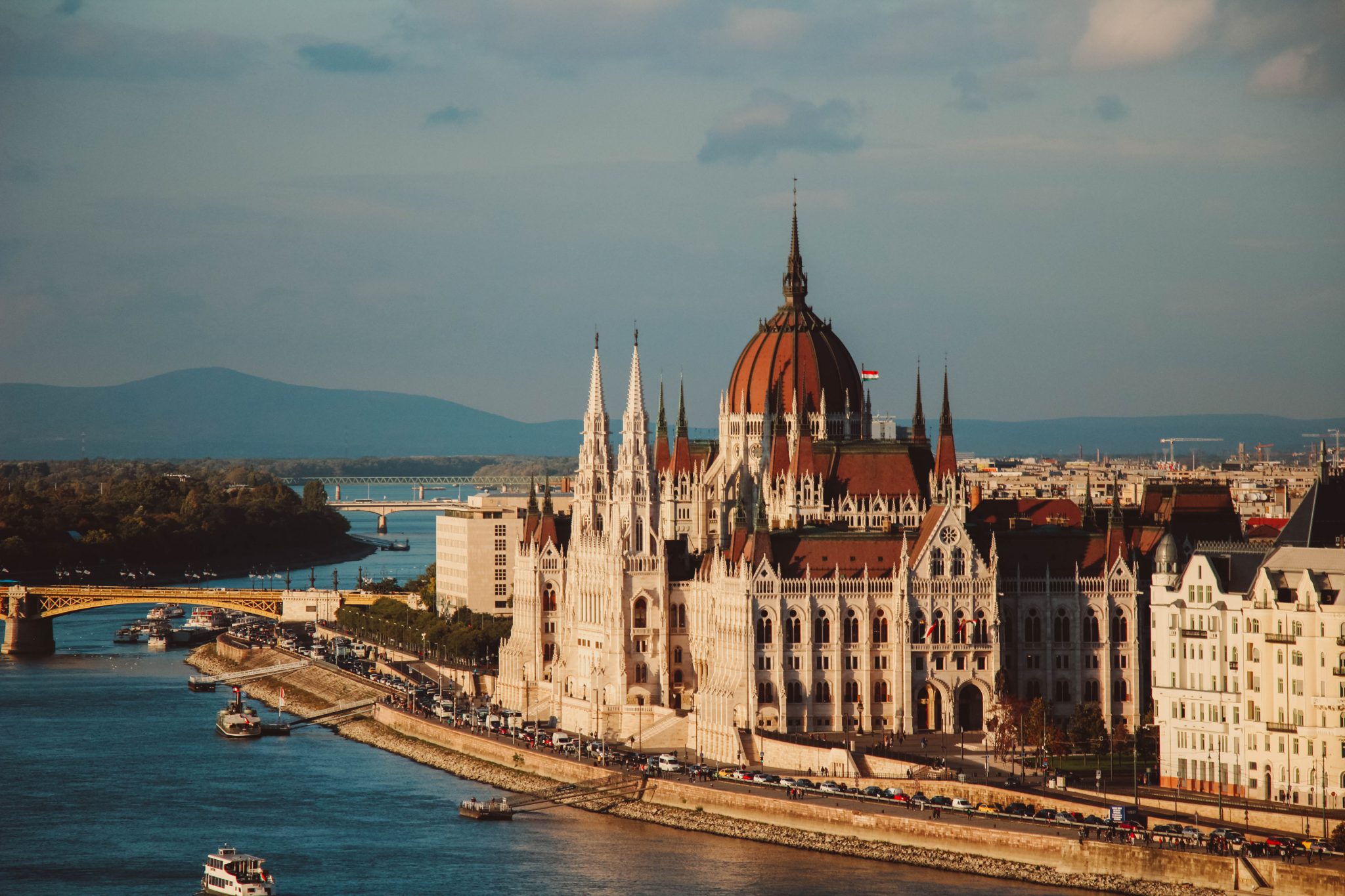 This beautiful city with an intriguing history is a major startup hub. It is a top city for tech startups in Europe, especially due to its strategic location on the river Danube which is a major trade route for Europe, and the wide range of educational institutes.
The government has recognized its rising popularity with young companies, introducing a monitoring program, and funding local incubators and startups. But the success of these programmes are debated as entrepreneurs have abused the funding and instead created incubators close to the capital, but work outside of the city.
Budapest has appeal, but the problems are apparent and with a lack of proper mentorship, entrepreneurs are left to figure out the startup landscape for themselves. But the capital is still flowing with investment from the government. Some entrepreneurs are quite wary of this and instead search for private funding.
Startups: Antavo, AIMotive, samebug
Co-working spaces: Impact Hub Budapest, i-Office, Digital Factory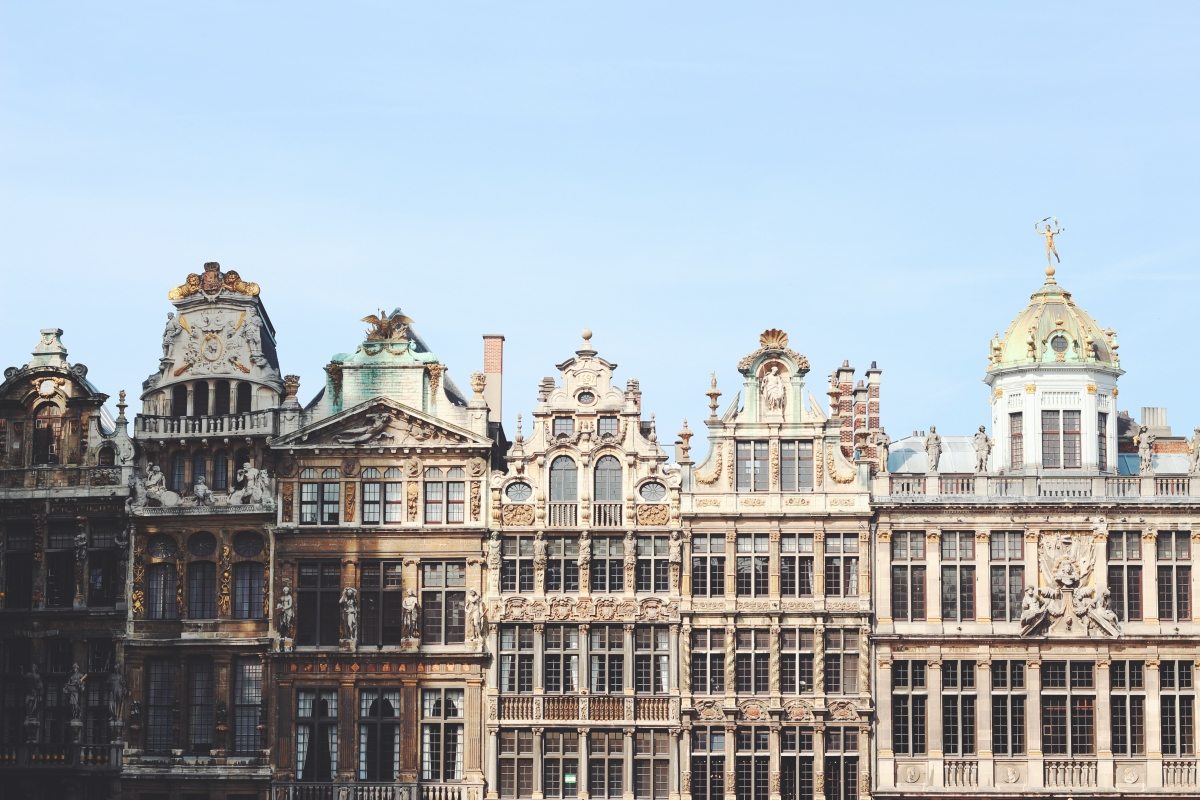 Belgium is home to a dynamic and quickly developing startup scene. The capital city Brussels houses not just the EU Parliament, EU Commission and NATO, it's a booming hub for entrepreneurs. It's the center of European politics and for European businesses, this provides an excellent opportunity, especially for startups.
It's proximity to entrepreneurial hubs in Germany, France, the Netherlands, and the UK also make Brussels a favorable location for entrepreneurs. R&D incentives are common in the capital, but for many, the average cost of living is simply too high. But this doesn't stop tech entrepreneurs from sharing accommodation.
With initiatives like Startupweekend, Health Tech, Fintech Hackathons, IoT seminars, Brussels has become an active player on the global startup scene.
Startups: citizenlab, eFounders, Medicheck
Incubator/Accelerator/Co-working: eebic, sirris, co.station
43. Lyon, France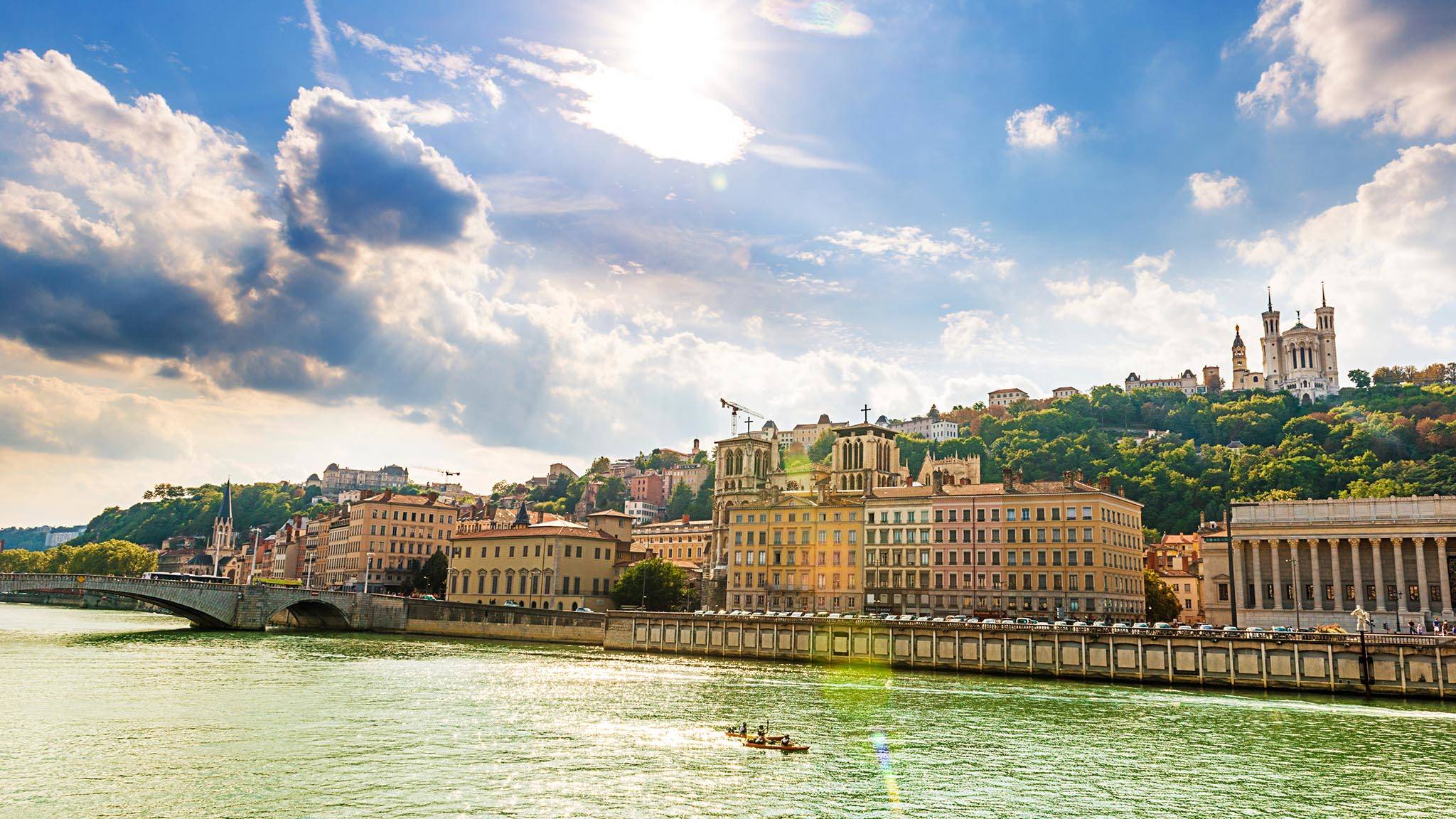 With over 357 startups, the startup ecosystem in Lyon is starting to emerge. It has become a popular destination for seed stage startups finding their feet with bustling research centers, incubators, and accelerators.
And while the salaries are lower, so is the cost of living. Entrepreneurs are beginning to enjoy the less hectic environment of Lyon compared to Paris. It is considered as one of the top cities for innovation in Europe and brings business in life sciences, cleantech, digital and smart cities.
Not only does the city boast an incredible transportation infrastructure, but the digital infrastructure is also enviable. The city also has opportunities for mentorship and managerial assistance and great educational institutes, around 40 to be exact.
Startups: enyo pharma, geolid, xotelia
Co-working spaces: BoostinLyon, Ecoworking, La Cordée Coworking Lyon
42. Lisbon, Portugal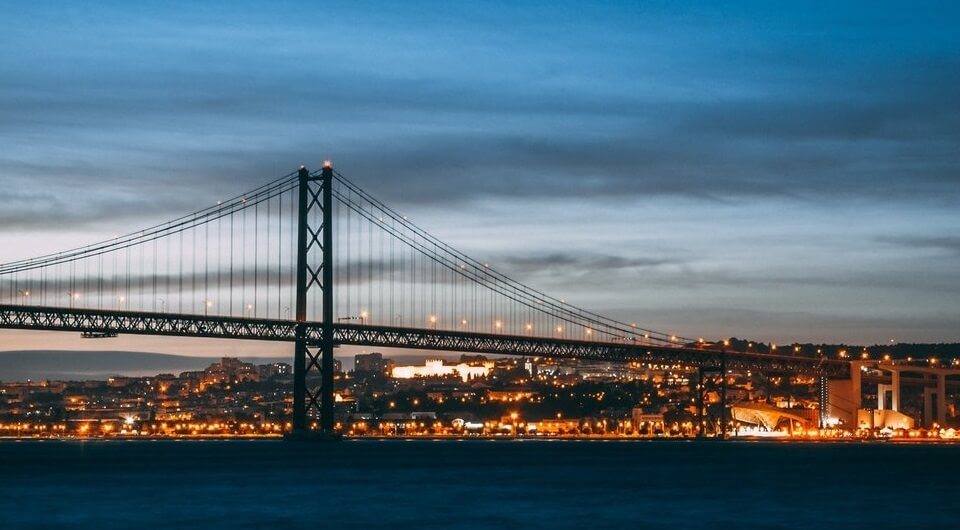 Supported by the local government, Lisbon has become a heaven for startups, with accelerators and incubators scattered over the city.
It is in part helped by Web Summit moving to Lisbon, which was previously held in Dublin, and by creating a national network of tech hubs and new companies in Lisbon through the StartUP Voucher initiative that gives more than 400 entrepreneurs a one-year fellowship to pursue their ventures.
Today Lisbon scores high on access to talent, affordable housing, and adequate public transportation. Should we mention the gorgeous weather?
Startups: unbabel, triller, Muzzley, aptoide
Incubators: Startup Lisboa, Building Global Innovations, INOVISA, Beta-i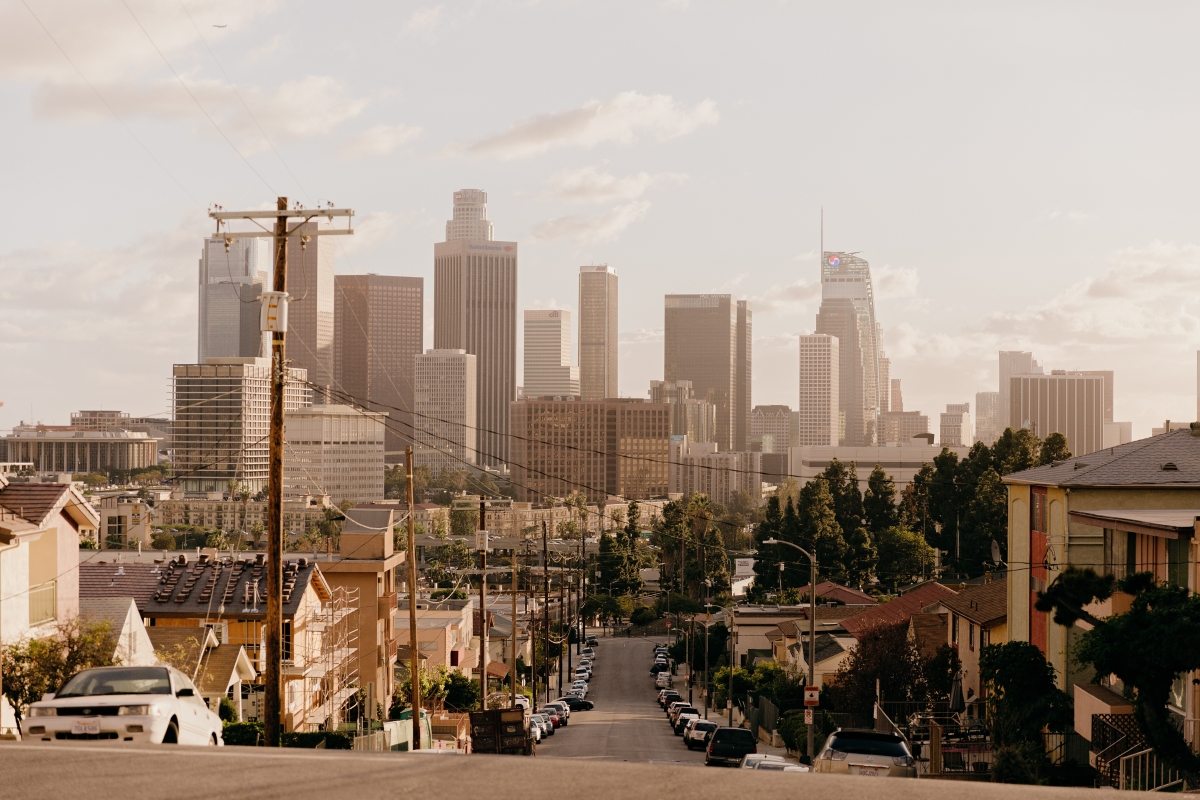 Los Angeles is its own startup beast with over 6,000 starting businesses. Venture capital is readily available, businesses have a lot of freedom, and the education is exceptional but also incredibly expensive.
There is no doubt that this city is a popular destination for startups and job seekers. If you are a Software Engineer, you would be enticed by the median salary of $87,700! Get overwhelmed by the masses of exciting startups flooding the startup scene in LA.
Startups: Inspire, TaskUs, Clutter
Co-working spaces: Opodz, Blank Spaces, Bizhaus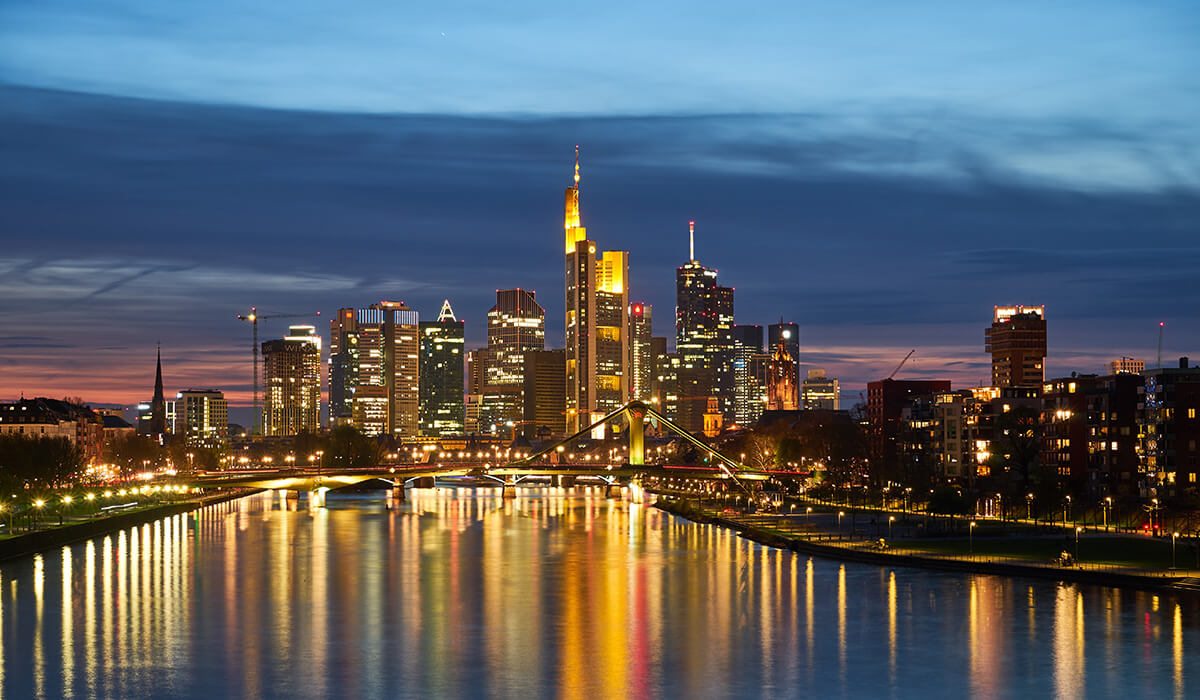 Although Berlin is the unarguable center of the German startup ecosystem, there is another underdog of the German startup ecosystem.
It is a training ground for entrepreneurs with its vast number of corporate headquarters in the finance industry. Still, when it comes to the number of local Venture Capitals, Angels and Investors, startups in Frankfurt are facing difficult times while trying to find funding.
Even so, here entrepreneurs can find excellent conditions. And it is home to a growing number of expats, making it a friendly place for internationals. You'll also find a number of prestigious universities, like the University of Mainz.
Startups: Clark, YotaLabs, Flexihub
Incubators/Co-working spaces: Unibator, CoWo21, BEEHIVE
39. Nice, France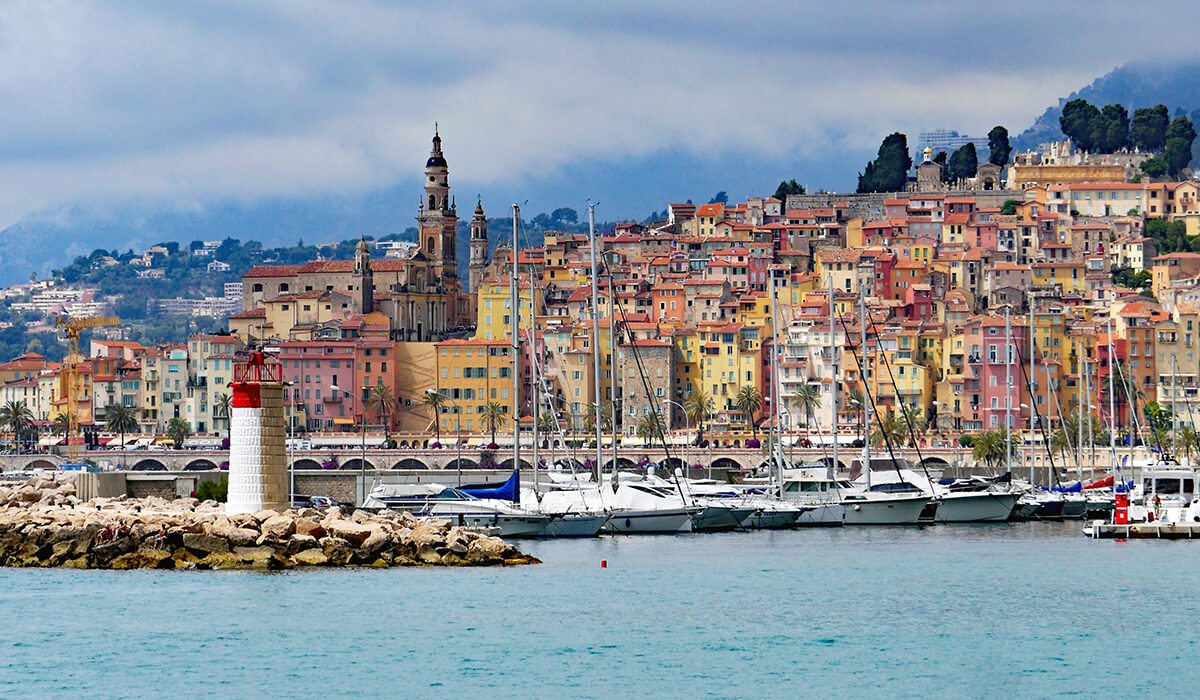 Named the Entrepreneurial Riviera of France, Nice takes a deserved place on this list.
According to Frenchtechticket: "The IT cluster of the Côte d'Azur today comprises nearly 1,700 companies (23,000 employees) totaling 4 billion € in revenues, one of Europe's high-tech locomotives thanks to its strong technological foundation concentrated in the Sophia Antipolis science park."
However, Public transport is far from perfect. Life in Nice is expensive. Like many on our list, it's also home to high taxes and bureaucracy.
On the bright side, Nice offers a great and diverse startup community, events and meetings for entrepreneurs, hackathons, tech, and innovation.
This town is connected with related networks, conoma-working spaces, incubators and accelerators, grants and crowd investments platforms, angels, etc.
Startups: synchronext, Studeal
Co-working spaces: Workhouse Café, La Verrière, Regus - Nice Arenas
38. Prague, Czech Republic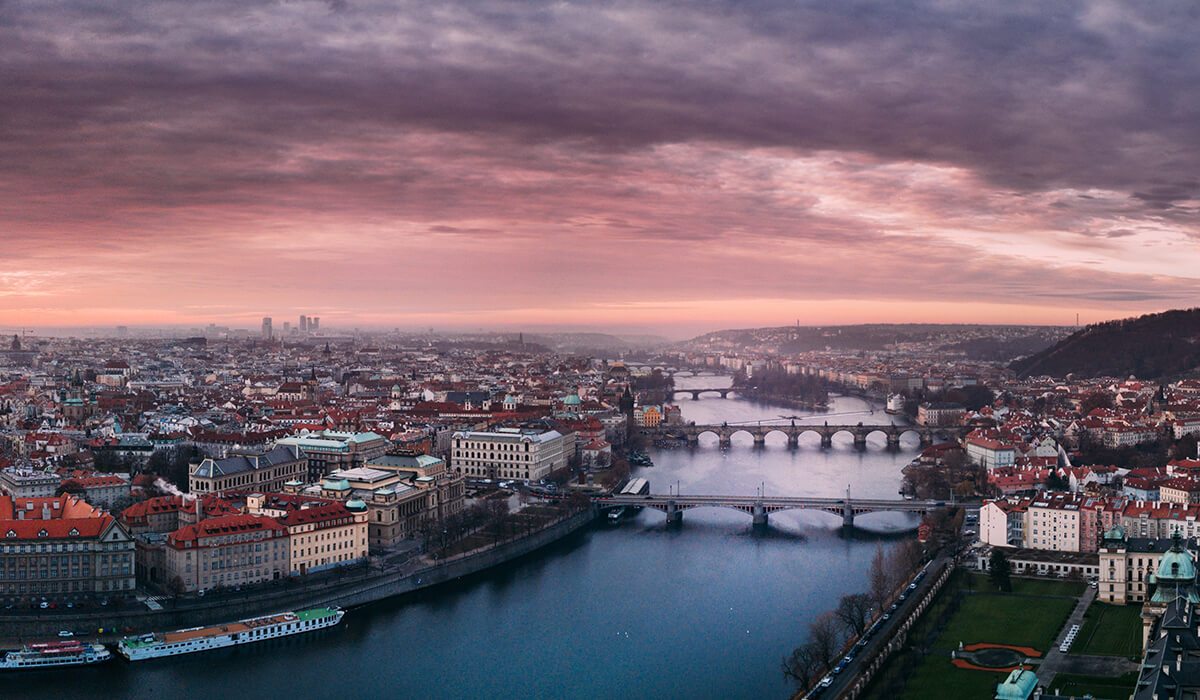 Prague is an extraordinary place for entrepreneurs and investors. It is mainly due to modest living costs and low wages, making it less demanding to start a business.
Prague also offers the best transportation system on the continent. The city is beautiful, rich in culture and safe. Plus, most people speak English.
The education system is great, providing a plethora of talented individuals.
Its popularity among travelers has added to its vibrant and diverse expat community, bringing valuable ideas and global experience.
Startups: Getmyia, Budgetbaker, Angee
Co-working spaces: Locus Workspace, CoWorKing Prague, Impact Hub Prague
37. Oslo, Norway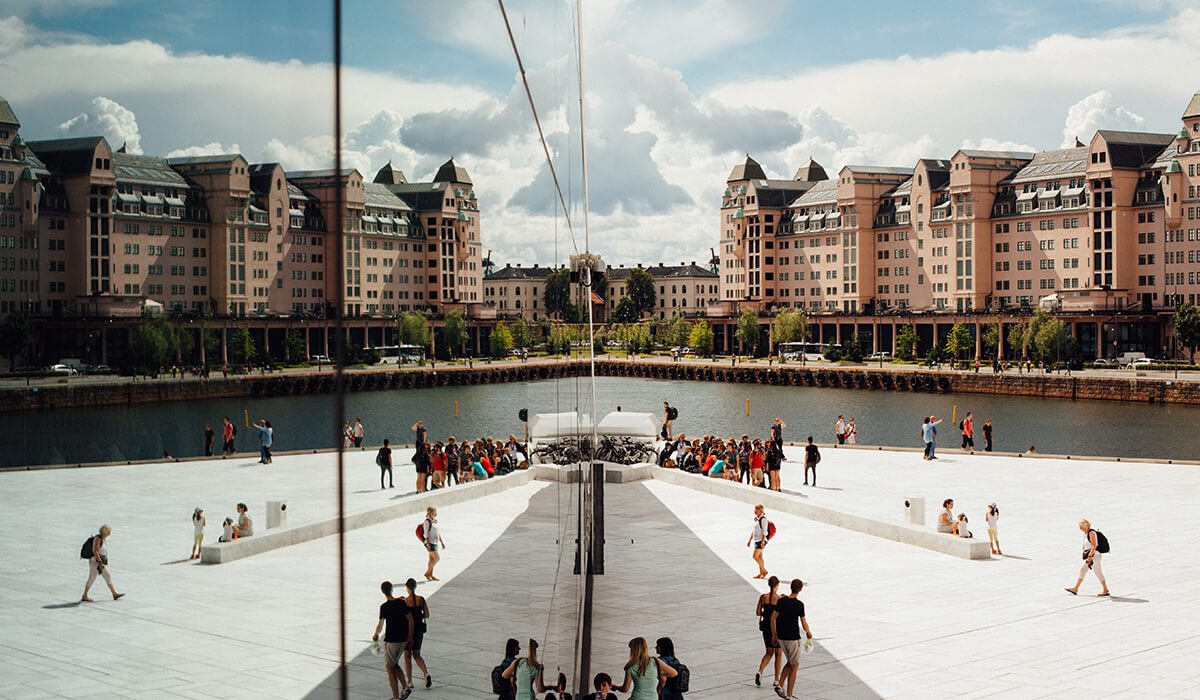 Oslo's fast development is no coincidence and it didn't happen overnight. It is the fastest growing Nordic country in terms of investment, and Oslo is leading the way. It is one of the best places for startups.
The startup revolution was recognized by the local government about 10 years ago and is heavily supported, especially during the last five years, through collaboration and cooperation.
The government has created an entrepreneurial haven with early-stage financing, education, and technical support.
Startups: yearbase, capassa, knosus
Incubators/Co-working spaces: Oslo Cancer Cluster Incubator AS, Oslo International Hub, Oslo House of Innovation
36. Seoul, South Korea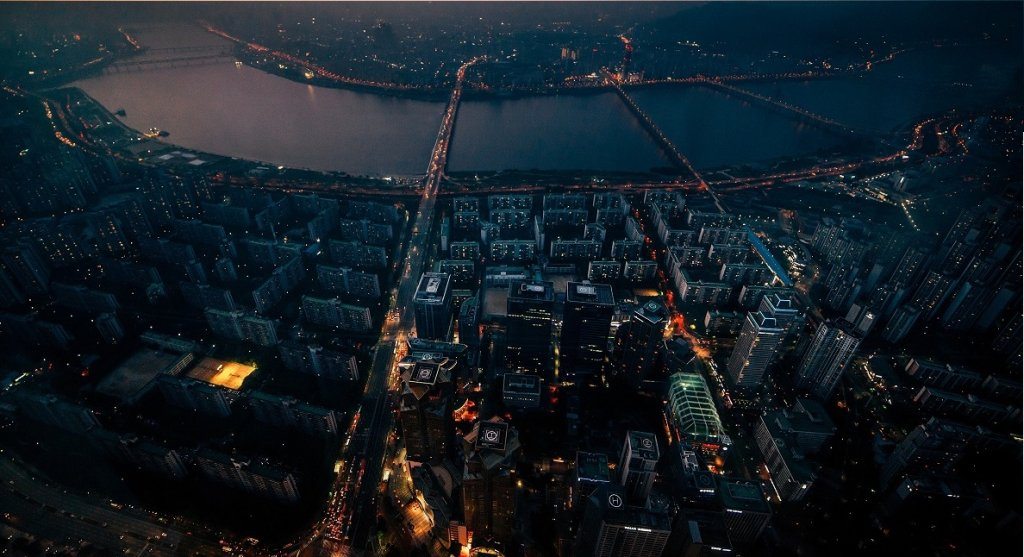 South Koreas startup scene is solid and it is continuing to develop. More than half a billion dollars a year goes towards subsidizing startups.
FinTech and IoT are key research and development territories for Korea, and it is becoming a tech hub for entrepreneurs.
Especially relevant is the increasing number of young Koreans who are starting to become interested in startups. But there are issues.
The startup culture is still not developed as industry high-ranking jobs are associated with honor, rather than starting your own business. And large corporates are not fully embracing mergers and acquisitions with startups.
Startups: ProtoPie, Lunit, Carry Protocol
Incubators/Co-working spaces: Seoul Space, WYATT SPACE, WeWork Samseong Station
35. Dublin, Ireland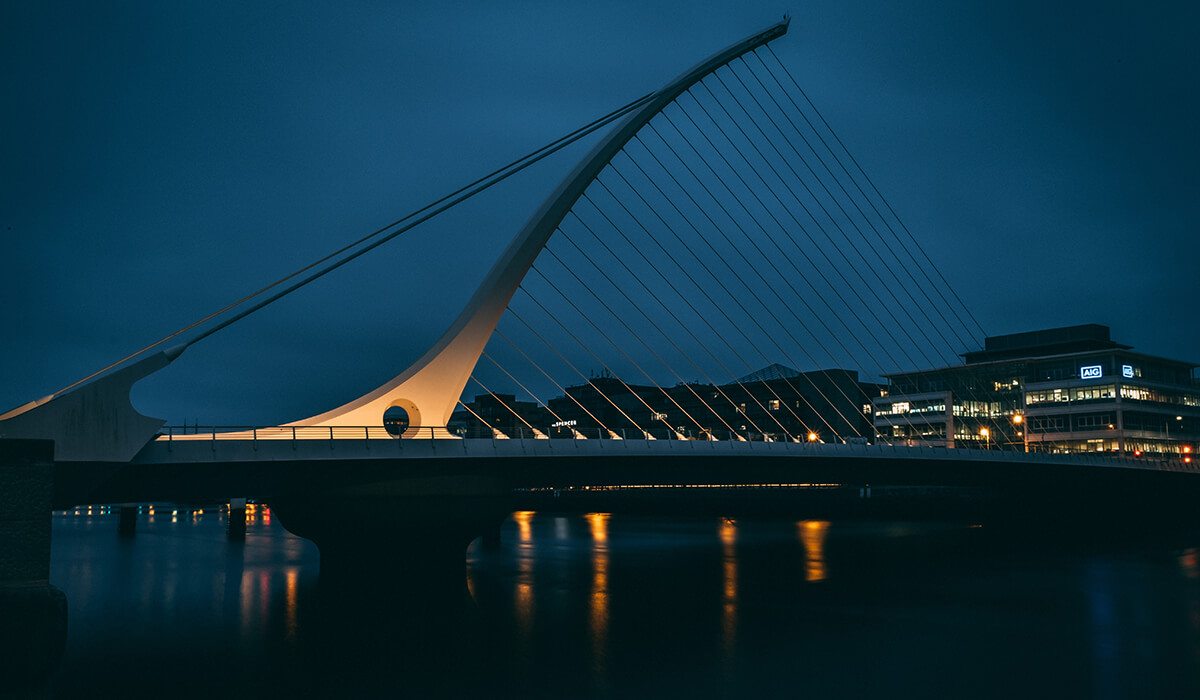 Dublin is fast becoming a tech startup must with its low corporate tax rates and central location. It's become home to many large American corporations headquarters and popular startup businesses.
When the UK leaves the EU, the city will be in the perfect position to capitalize.
With a strong and growing startup sector, Dublin can offer hubs, accelerators, and incubators along with generous funding and seed capital.
Startups: genomics medicine ireland, jobbio, pointy
Incubators: ARC Labs Waterford, Dogpatch Labs, Ignite Programme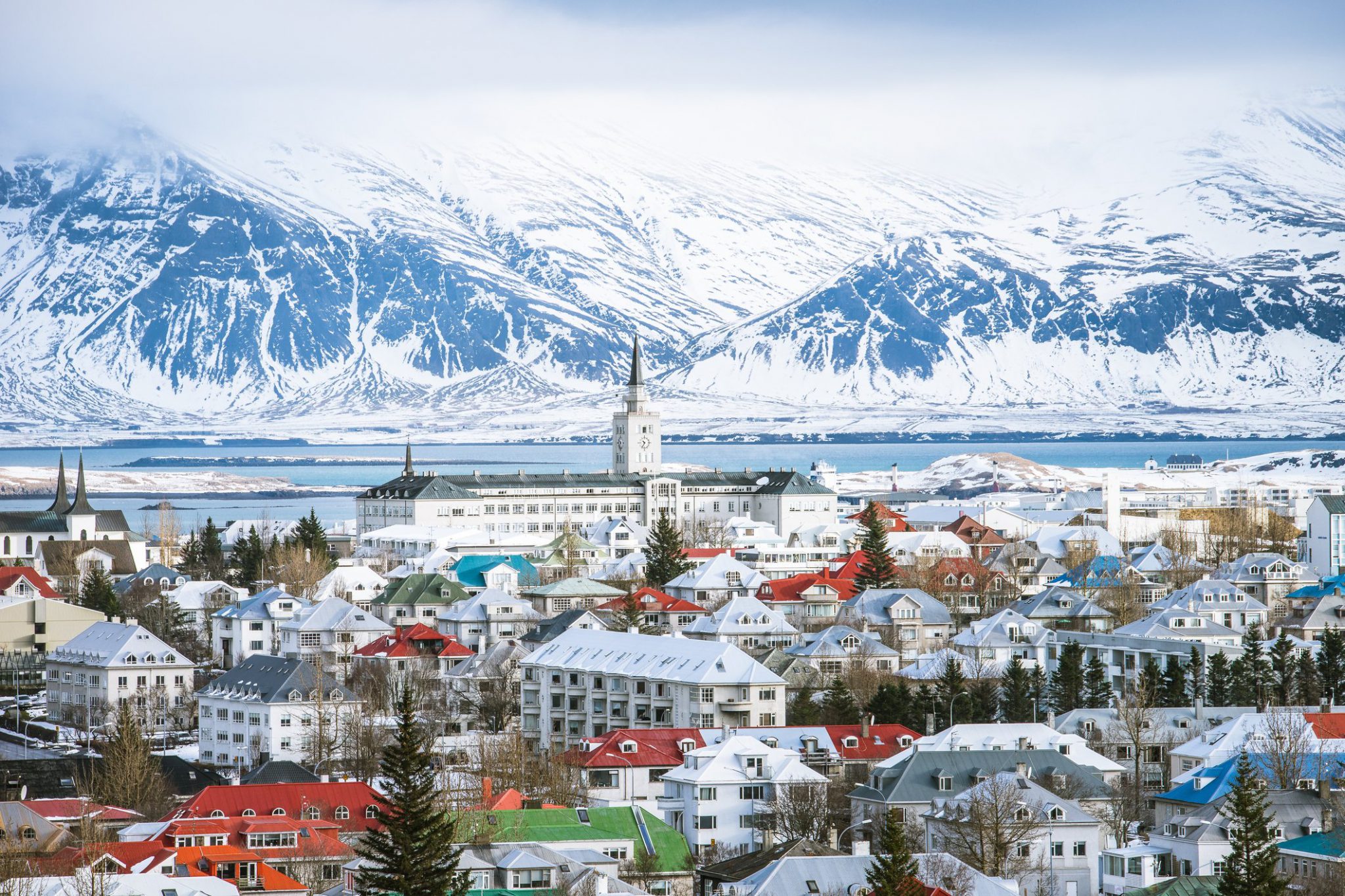 The region stands out as one of the least populated areas in the world.
Yet the locals have a fresh and eager entrepreneurial mindset and a community-oriented culture.
Looks like living in isolation pays off. During the long winter, the communities learn that cooperation and trust are vital.
These two factors have been a catalyst for these entrepreneurs. It must be in the Icelandic blood to innovate, co-create and share.
Startups: crankwheel, Mint Solutions, Activity Stream
Incubators/Co-working spaces: Reykjavík Coworking Unit, Startup Energy Reykjavik, MINØR Coworking
33. Vienna, Austria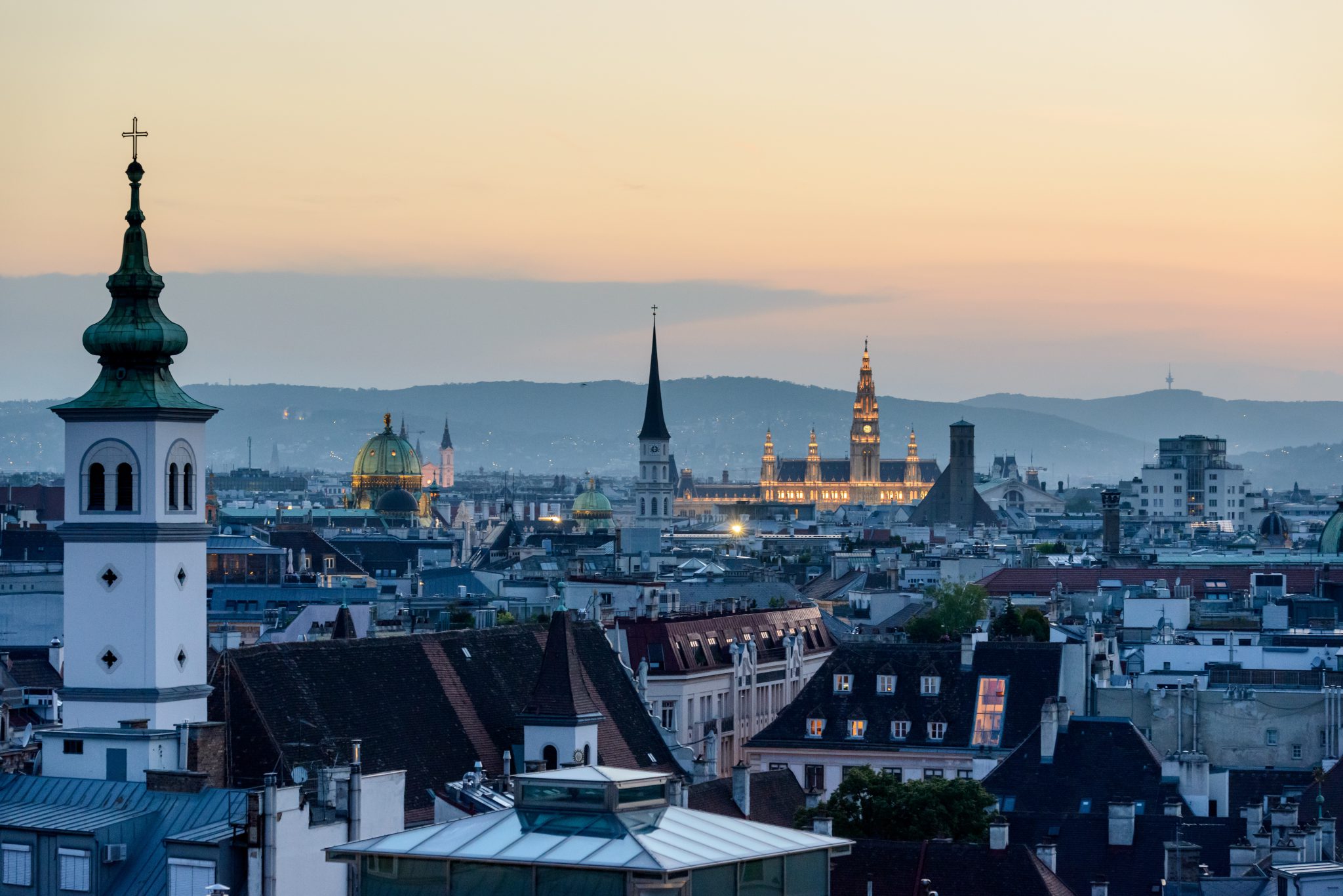 They have consistently been labeled as the city with the best quality of life, and they are gaining the interest of "early-stage investment capital".
The pool of talent in Vienna is incredible, with one-tenth of the population being made up of students. They are also quite an international bunch with around 30 percent of the student population coming from abroad.
There are also plenty of networking opportunities and over the last 12 months, there have been close to 330 startup events and meetups. And while the number of startups (290 -/+) is small in comparison to others in this list, it is definitely a city to keep an eye on.
Startups: byrd, JobRocker, zoomsquare
Co-working spaces: Impact Hub Vienna, Frequentis, A1 Startup Campus
32. Sydney, Australia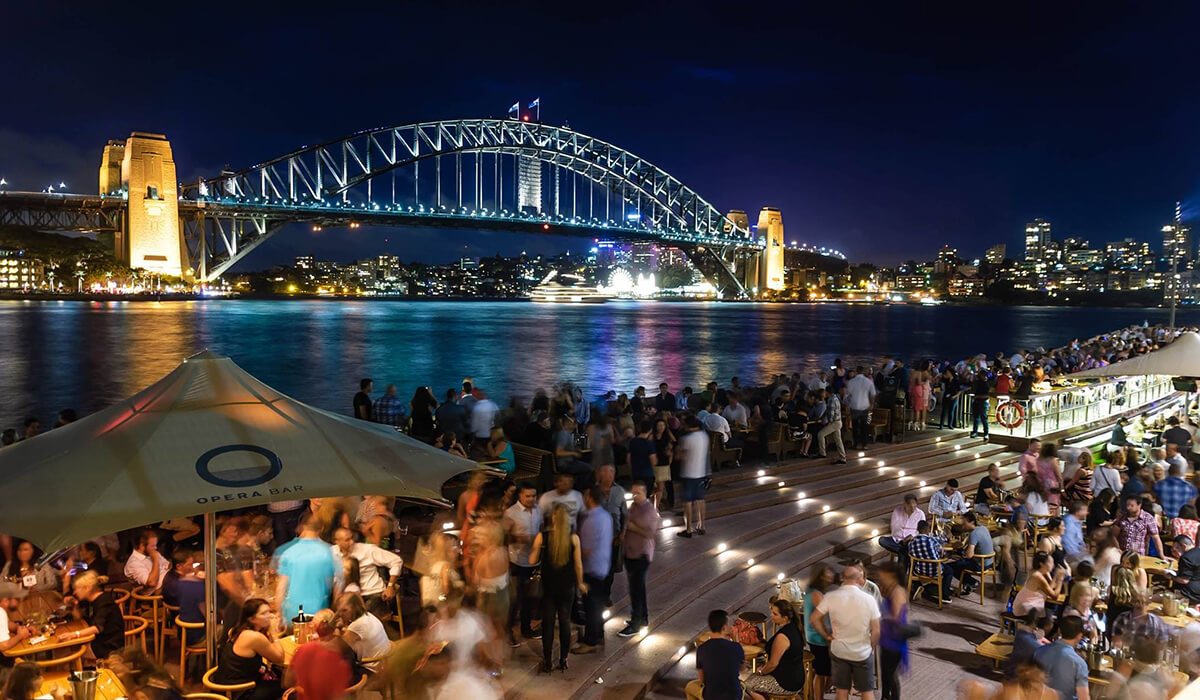 Australia is a vibrant country with exciting energy, and the local startup scene is booming. Australia's economy is strong. It's the world's 13th-largest economy with the ninth-highest income.
The job market is solid, salaries are high, and the minimum wage is $14.48 USD. Amazingly, the country hasn't had an economic recession in more than 27 years.
Sydney is the largest of the Australian startup hubs with 35% of the nation's startups, followed by Melbourne.
The area is filled with incubators and accelerators with one spreading 11 floors and 16,722 square meters. Best of all, it's right in the heart of the city.
Startups: Hivery, veromo, Muru
Co-working spaces: Coworking Space Sydney, Fishburners Sydney Coworking Space, Work Club Sydney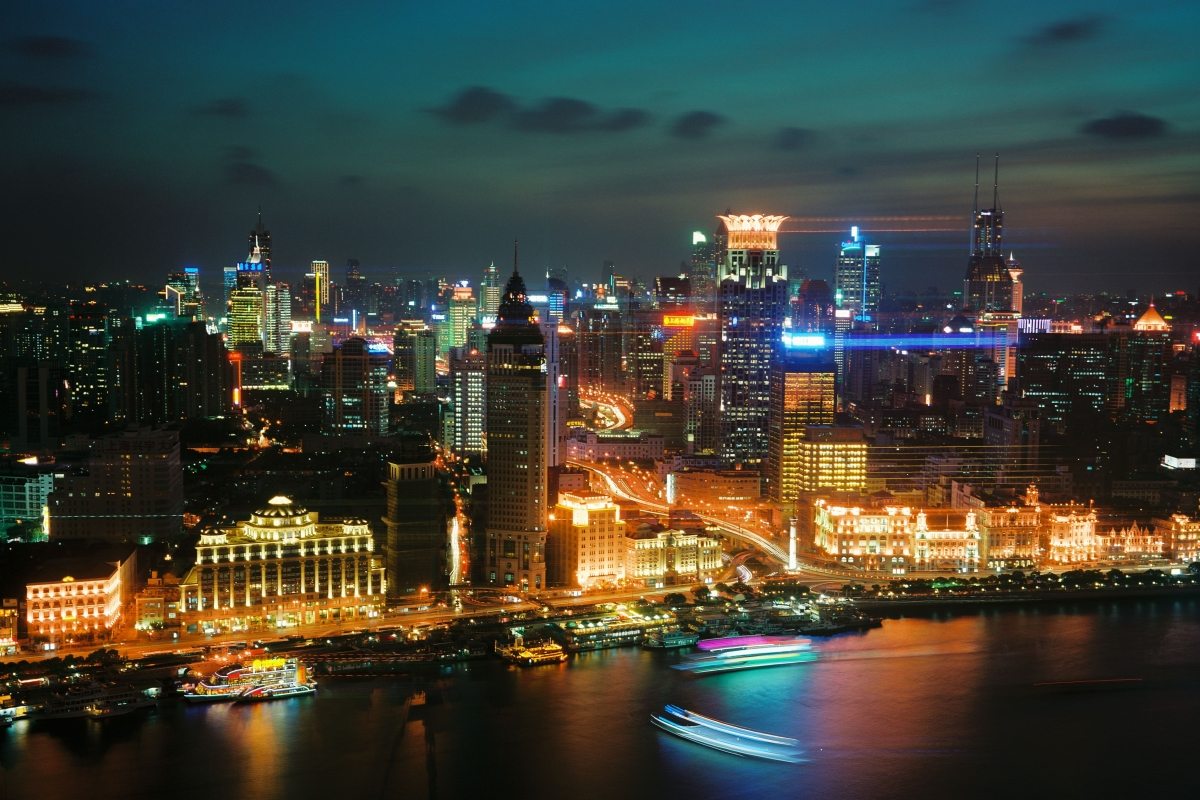 Shanghai is fast becoming every entrepreneur's dream. Although it may sound crazy, the government is prepared to reimburse VC firms for losses they may encounter from startups that they have invested in.
The Shanghai startup ecosystem has a rapid growth during the last few years and became a hub for lifestyle tech startups. Organizations such as the Nordic-China Startup Forum are also encouraging European investors to look East by reducing barriers to corporation between the vastly different cultures.
The locals are a nation of early adopters utilizing technology and cultural change. The business landscape is hard working and highly competitive, especially for early-stage startups. Long work hours and a focus on results are a standard for this city.
Startups: Medtrum, italki, FiFish
Co-working space: People Squared, WeWork, We+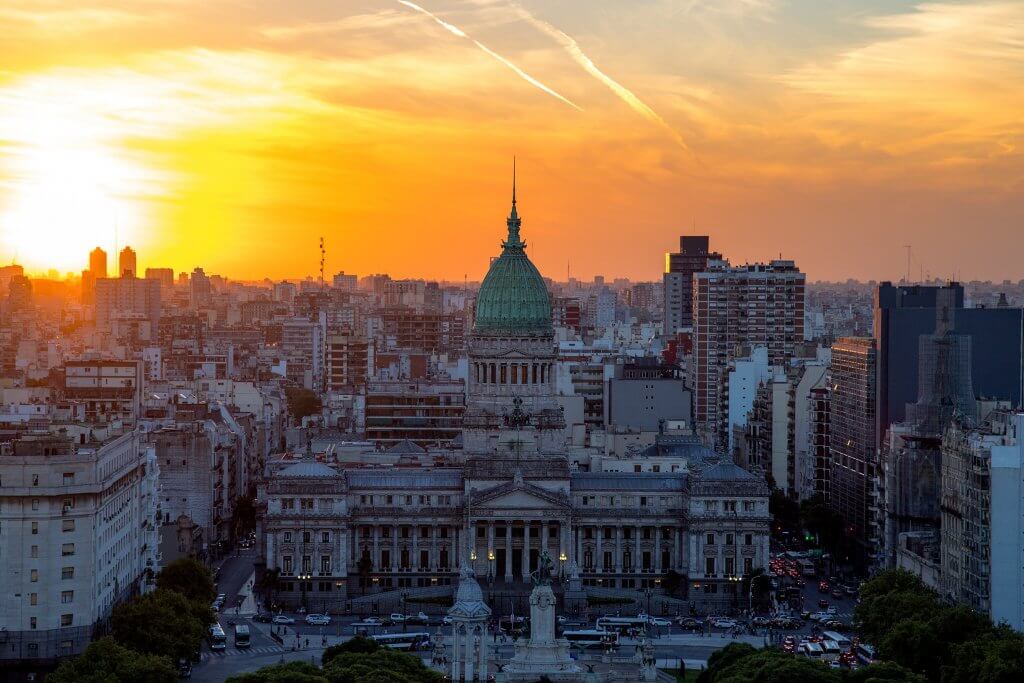 Argentina, a beautiful city with energy and the perfect place for startups. And if you disregard its past vulnerability, Buenos Aires is shaping up to become a fantastic place for startups.
The passing of a new 'Entrepreneurs' Law' has brought the Argentinian economy to the world.
And setting up a life in Buenos Aires as an entrepreneur will not set you back as much New York or London. Living costs are more affordable, and health expenses will also be decreased.
Startups: Bitex, Eland, Rootstock
Incubators: Wayra, NXTP, Kaszek Ventures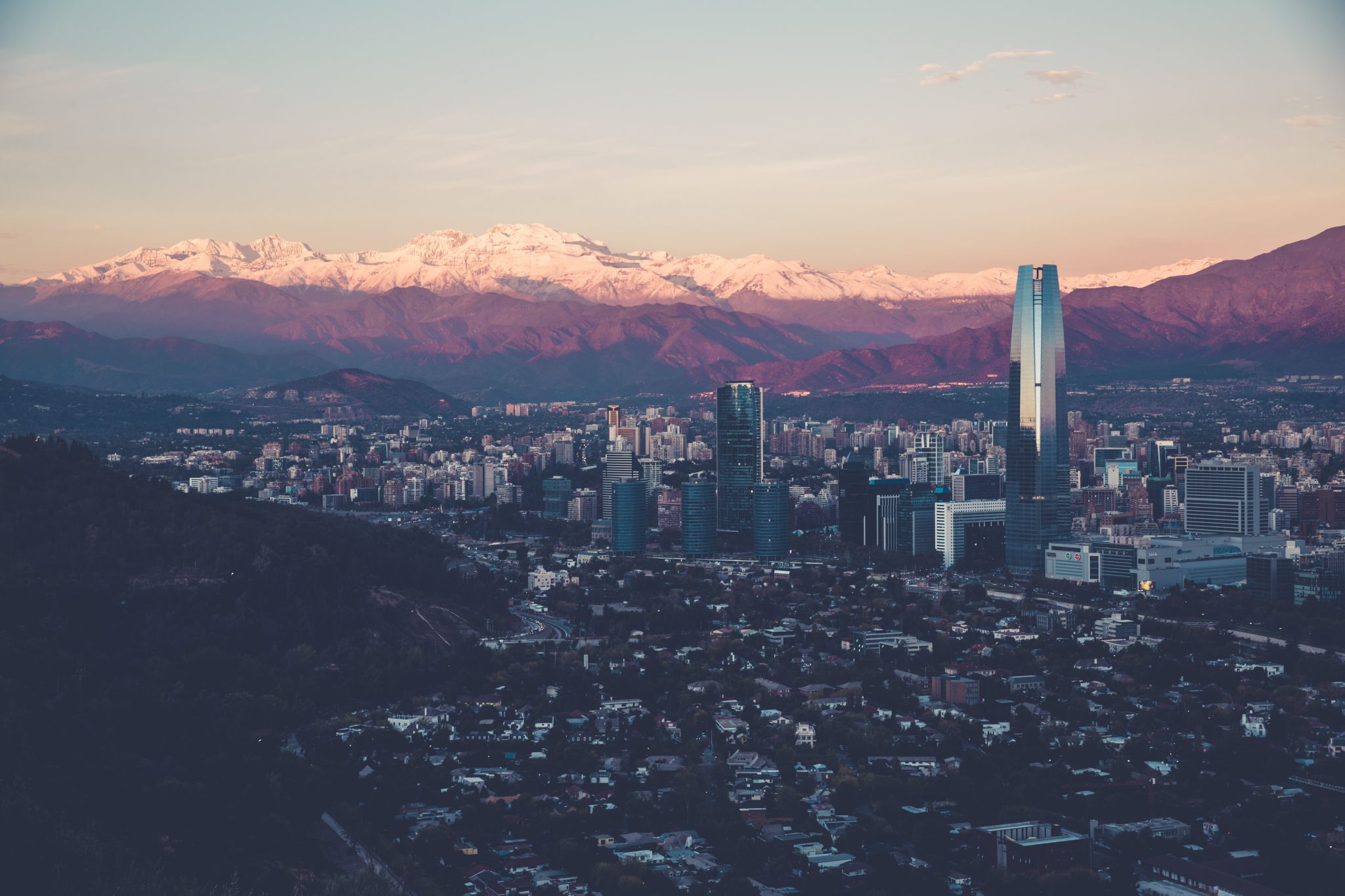 The Santiago startup environment is accepting of failure, and they have adopted this attitude as a way to learn and grow.
The Chilean ecosystem has been dubbed "Chilecon Valley", but don't be fooled by the name. It's estimated that around 90% of the startups are housed in the country capital, Santiago.
What made them so successful? The wealth primarily comes from the copper and mineral mines. But they are making a name for themselves in the technology sector.
Thanks to the adoption of the modern values of collaboration, they are booming. Equity free funding, cheap accommodation, and free coworking spaces are just some of the traits that have made this place so attractive for startups.
Startups: Junar, GoPlaceIt, ChileTrabajos
Accelerators/Co-working spaces: Start-Up Chile, Santiago Makerspace Spa, LAUNCH coworking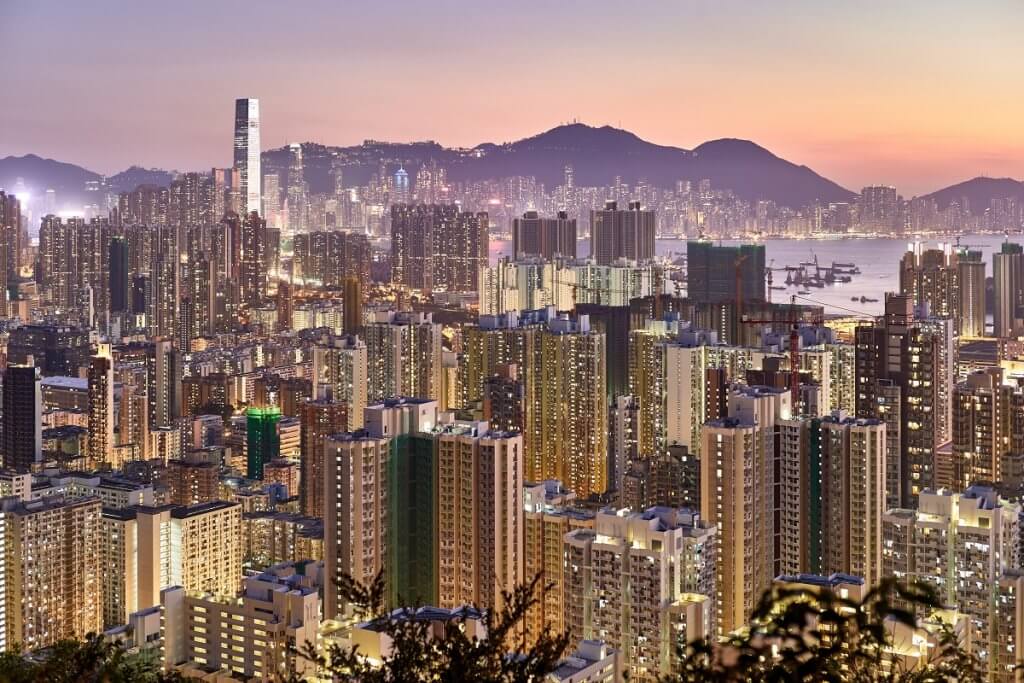 While it's been rated as the most expensive city in the world for expats, it's also become a booming hub for startups. 'Recent funding rounds demonstrate that HK is able to produce scaleups i.e. SenseTime raising $637 million in rounds B and C and LalaMove raising $100 million in series C.'
Hong Kong also has an excess of over 200 Fintech companies, according to Hong Kong Cyberport.
Then there's Launchpad (SULP), Asia's largest hardware trade fair with over 2000 participants. It is a base for strong partnerships and network building among startups and other industry players.
Startups list: startupr, pickupp, easyship
Co-working spaces: WYND CO-WORKING SPACE, the Hive, playground.work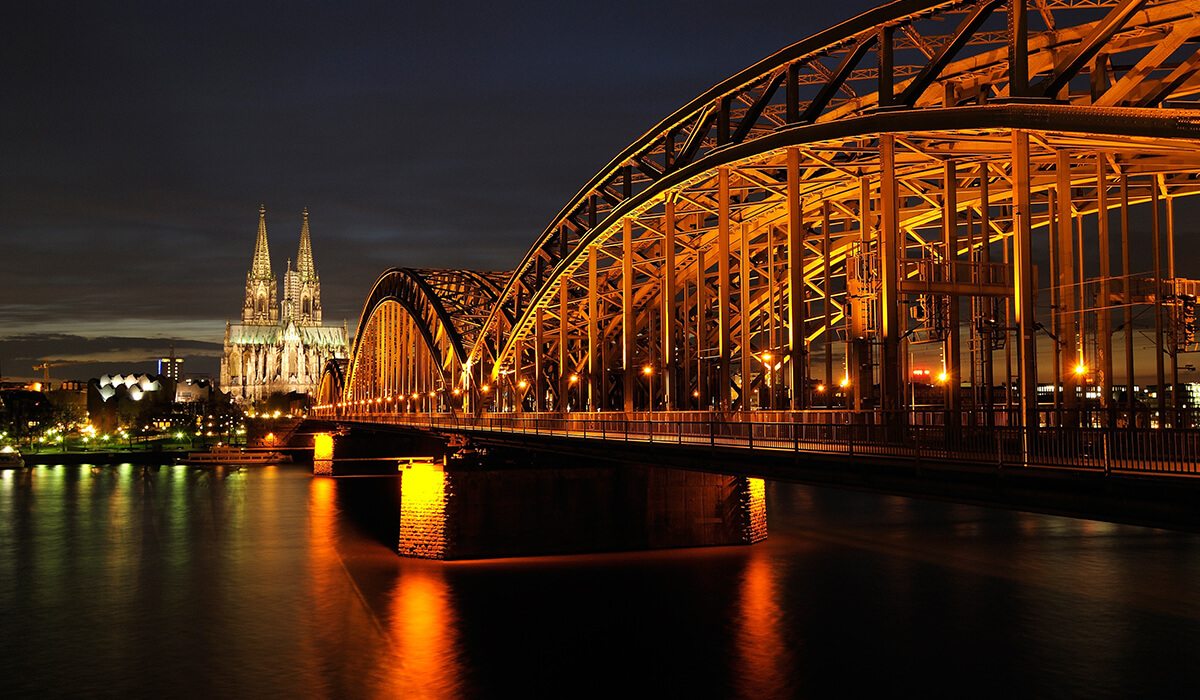 Cologne has an advantage in the startup scene in comparison to Berlin. It is not as stressful and overpopulated as Germany's capital.
Many giant corporations find a home here, like Deutsche Telekom, Electronic Arts, and Deutsche Post. The city has a history of heavy investments in media and tech.
In terms of trying to attract global investments, the city can follow Berlin's example and make an effort to enable networks among entrepreneurs, as well as connections among investors and founders.
Local startups: flowtify, envelio, fedger
Co-working spaces: CoWork-Lab, STARTPLATZ, Ehrenspace
26. Paris, France
Startups and innovation have gradually become an important segment of France's business culture.
With excellent venture capital networks, financing options on the rise, plenty of incubators, co-working spaces and improving regulations, they have a lot to offer.
Drawbacks? They try to play it safe and focus on revenue and possible exits by avoiding disruptive business models.
Secondly, local startups don't want to expand globally, preferring to stay local. French startups have to develop a global mindset in order to become unicorns.
Incubators: 50 PARTNERS, AGORANOV, PARTECH SHAKER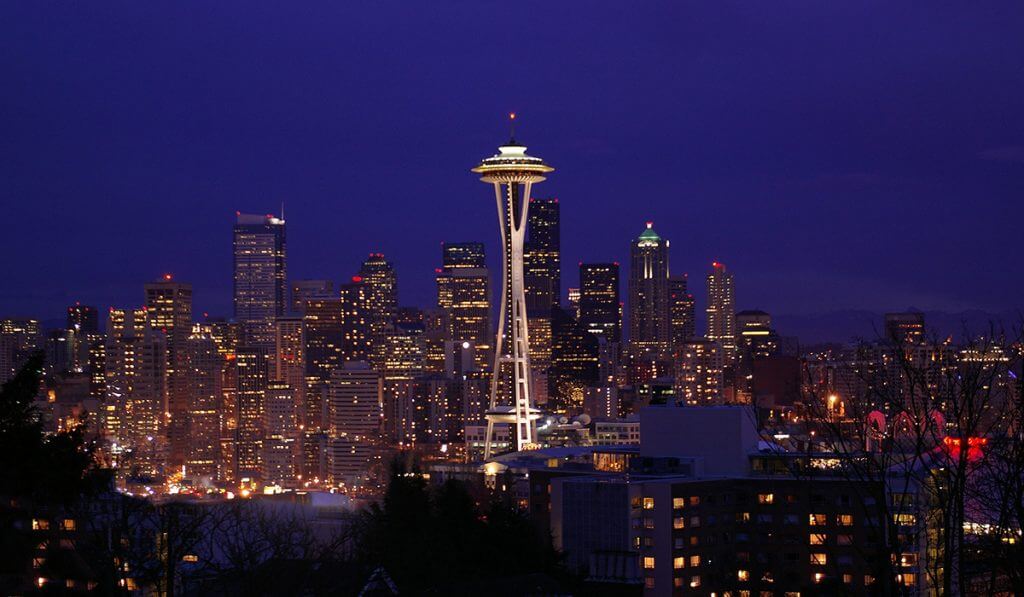 Companies like Amazon, Microsoft, Starbucks, and Boeing are among the many former startups who have found a home in Seattle.
The culture here is "what are you working on and how can I help".
And they level it up and appreciate people who are eager to contribute to their startups and the ecosystem as a whole.
Seattle is a city rich with talent but it lucks stable financial support network vital for sustaining a leading startup ecosystem.
There simply aren't many regional investment opportunities.
Startups: Skilljar, Glowforge, icebrg
Co-working spaces/Incubators: ATLAS Workbase, CoMotion Labs, SURF Incubator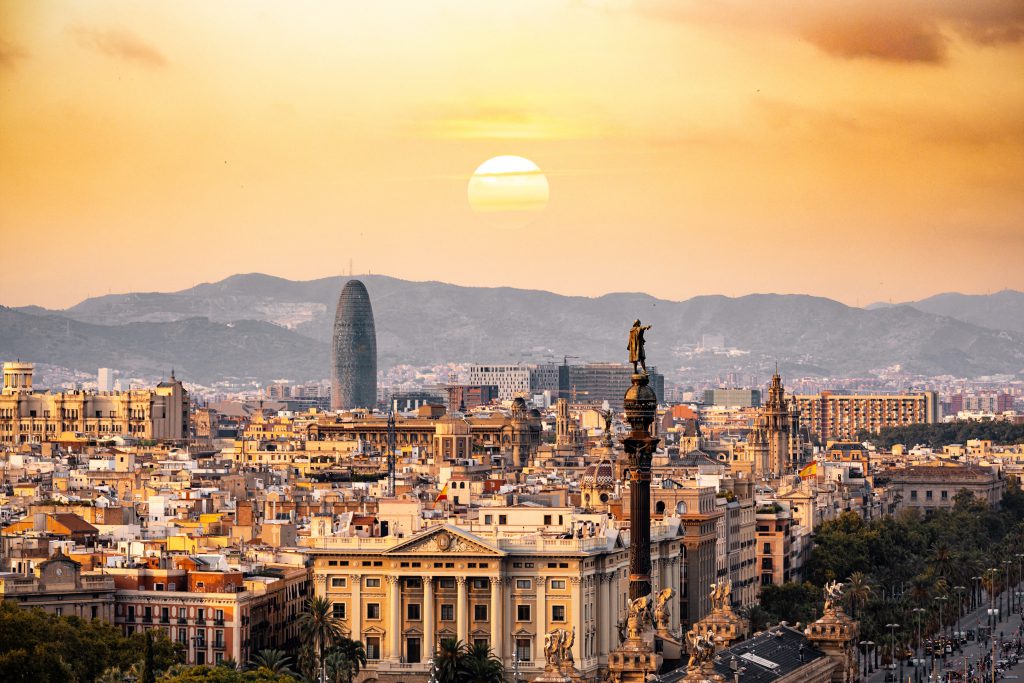 Accepting and facing challenges is a part of any startup ecosystem. In Barcelona, founders and investors are trying to play it safe and miss out on opportunities.
Still, the startup economy here is strong. It employs almost 12,000 people within industry sectors like IT, Mobile Software and Services, E-commerce, Big Data, and Tourism.
In conclusion, with investment in startups hitting over $700 million in 2017, Barcelona takes its fair place on this list.
Startups: CornerJob, wesmartPark, coverfy
Co-working spaces: betahaus, MOB, Talent Garden Barcelona S.L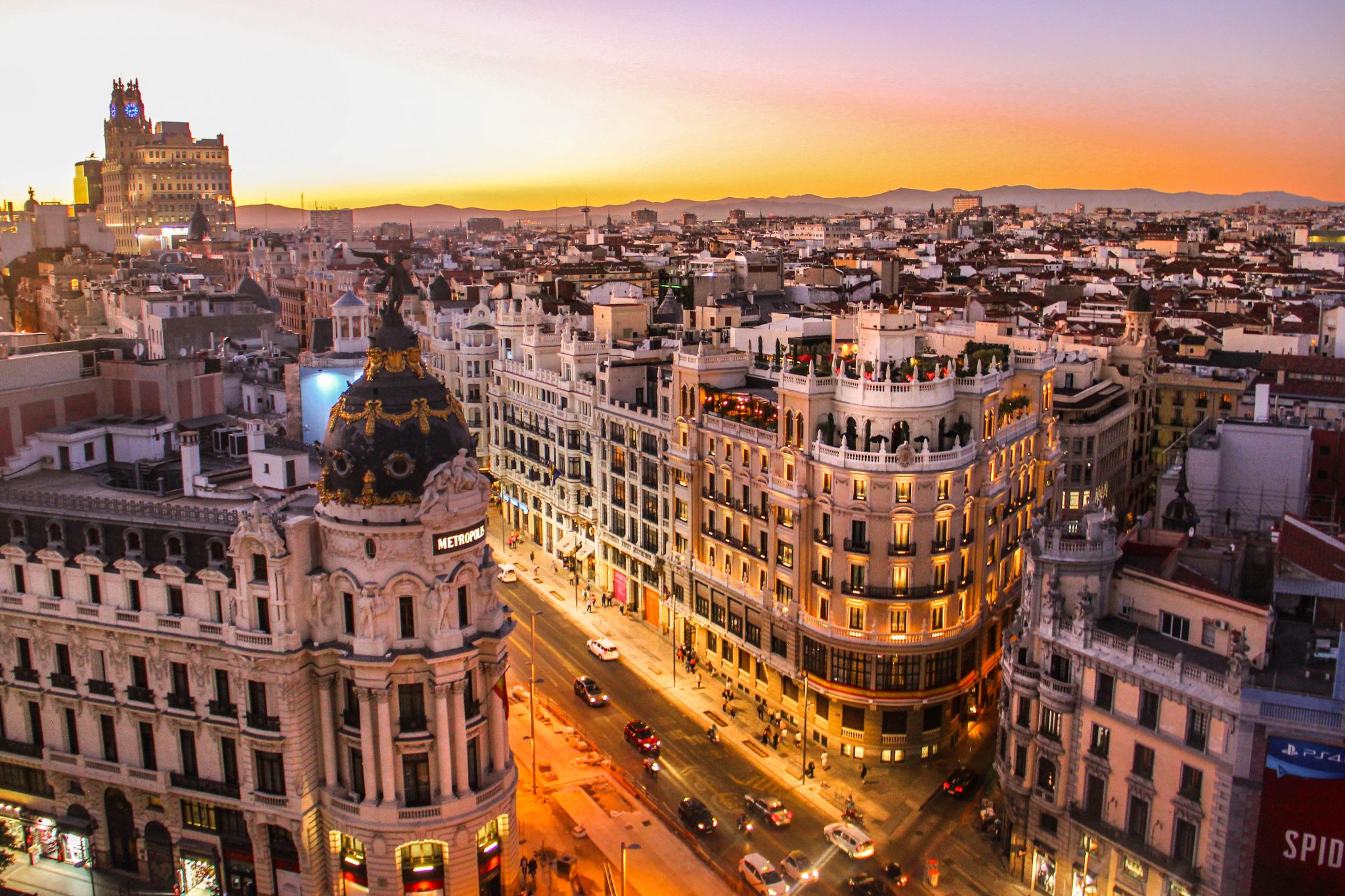 During the last few years, the Spanish startup ecosystem demonstrated that it can hold its own on an international stage.
But is "fine," good enough? Although the bonding between founder and investor is starting to pay off, the process is slower than it should be.
Why?
A few unique elements hurt the local business ecosystem. Local young talents shrink in the face of fear and have no confidence in the powerful force controlling their professional destiny.
Individual success in Madrid is confronted with mistrust and suspicion, instead of being supported, respected and celebrated.
As a result, when local entrepreneurs engage in startups they focus on risk minimization instead of innovation. This mindset prevents them from executing ideas on a larger scale and scope.
Startups: billin, tewer, nyuron
Co-working spaces: FLAG COWORKING, Spaces, Utopicus Colegiata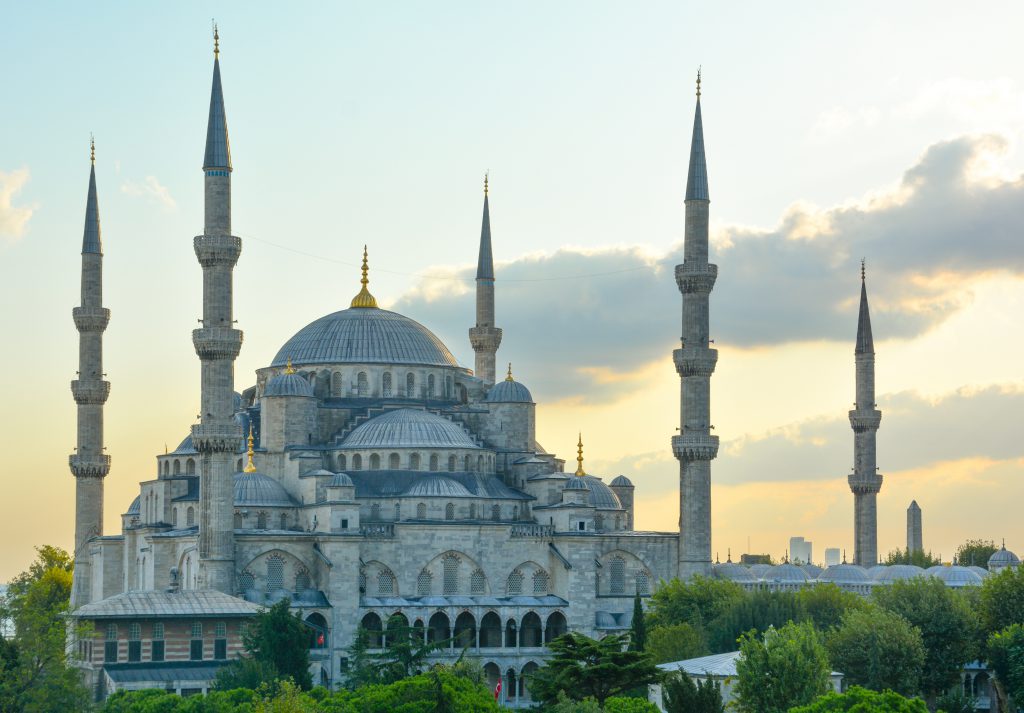 Istanbul has a very unique location. Nestled in between the European and Asian continents, the Turkish capital is an attractive location for starting a business. If you're strapped for cash like the majority of entrepreneurs then you will find very reasonable and affordable housing.
The city draws talent from around the globe as foreign entrepreneurs are able to start their own private company. They also have favorable FDI laws meaning that foreign investors have the same investment rights as local investors.
Startups: Kolay Randevu, iyzico, spirohome
Co-working spaces: Beyond Ofis, Impact Hub Istanbul, Workinton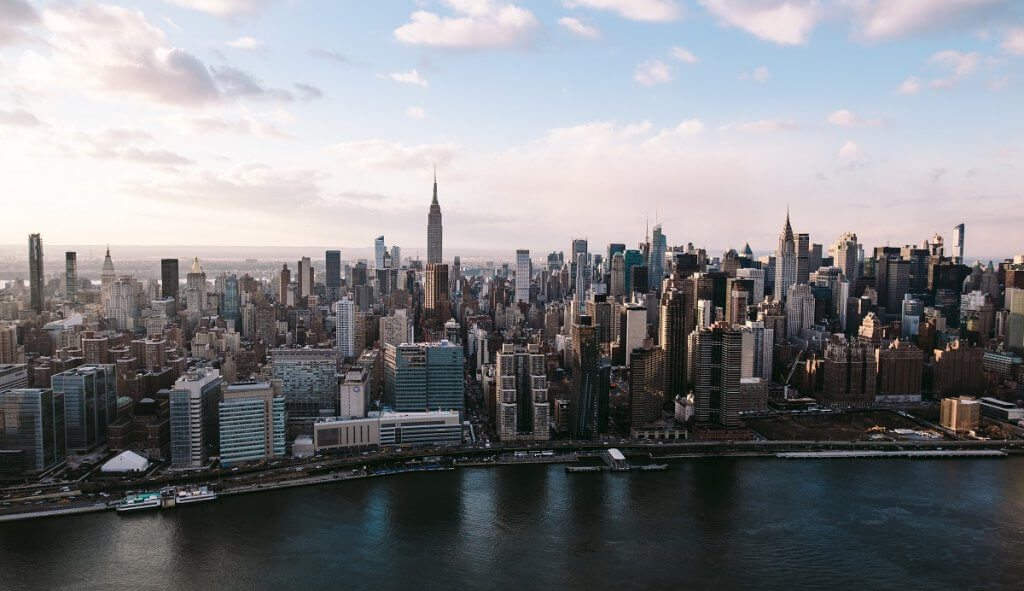 New York is home to many of the best startups in the world, housing many unicorns (Vice Media, Buzzfeed), and startups that have exited the market. This, in part, is attributed to the ever increasing and present VC investments.
It is both a cultural, financial and media hub making it an all-around gem for businesses no matter the size or maturity. This also means that the city attracts talent from across the globe.
And best of all, startups and corporations collaborate with one another. It is an ecosystem that is worlds apart from Silicon Valley. But one major downfall is the extraordinarily expensive housing market making it less than affordable for young entrepreneurs.
Startups: General Assembly, leaflink, letgo, easyship
Co-working spaces: The Farm SoHo, Workville, Croissant Coworking
20. Tokyo, Japan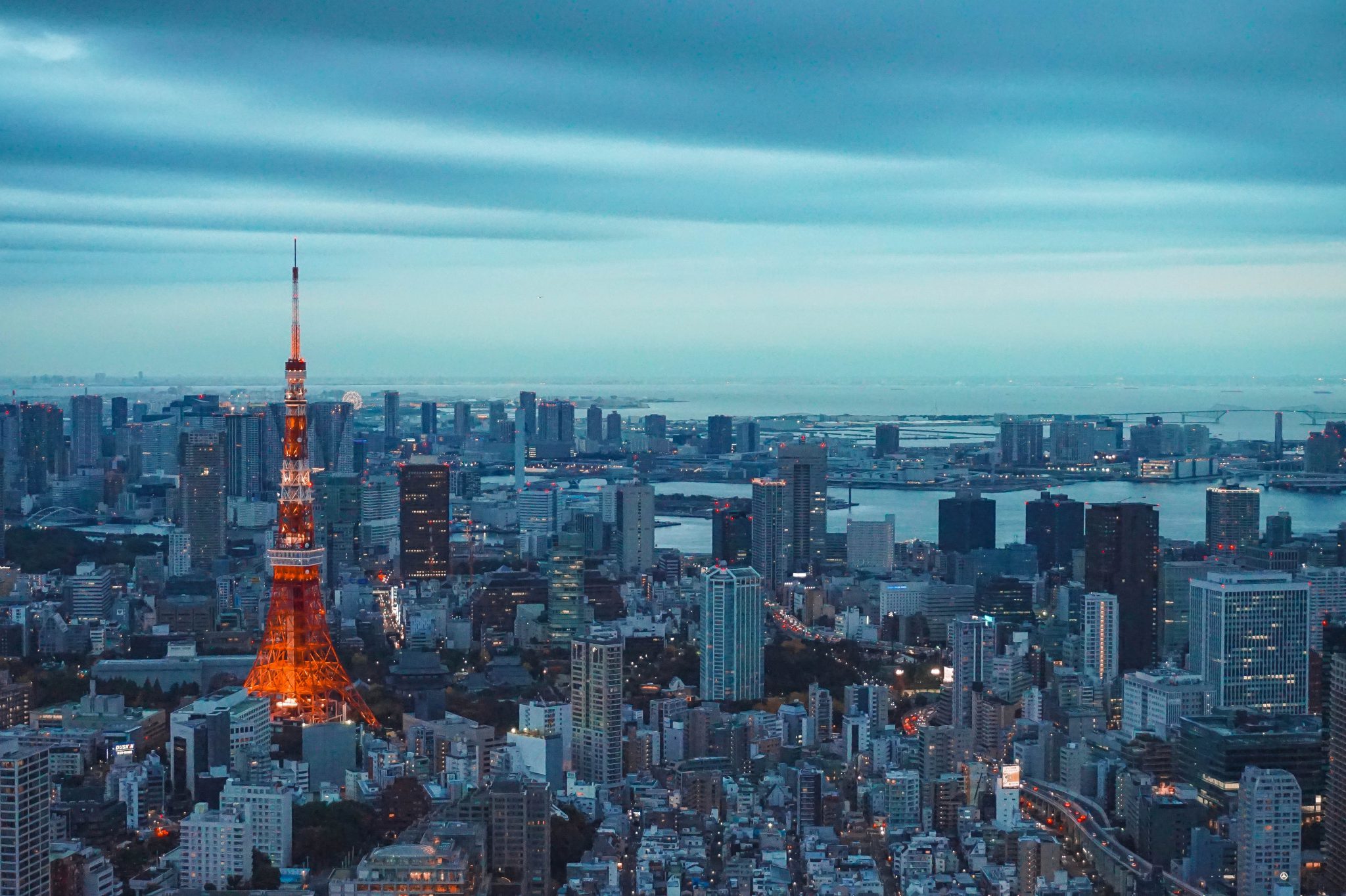 Unexpectedly, Tokyo has been declining as a startup ecosystem. What happened?
Japan is a victim of its own success, competing only with itself for decades– as a result, they've lost their competitive edge.
The frequent lack of good communication and minimal use of multiple languages has been an obstacle for local startups growth abroad.
In Japanese startups, one extremely interesting tendency can be observed – founders in their 20s work with people in their 50s who worked for the likes of Nissan or Sharp.
Startups: The Base, trustdock, Koska
Incubators/Co-working spaces: Samurai Incubate, Co-Edo, Ninetytwo 13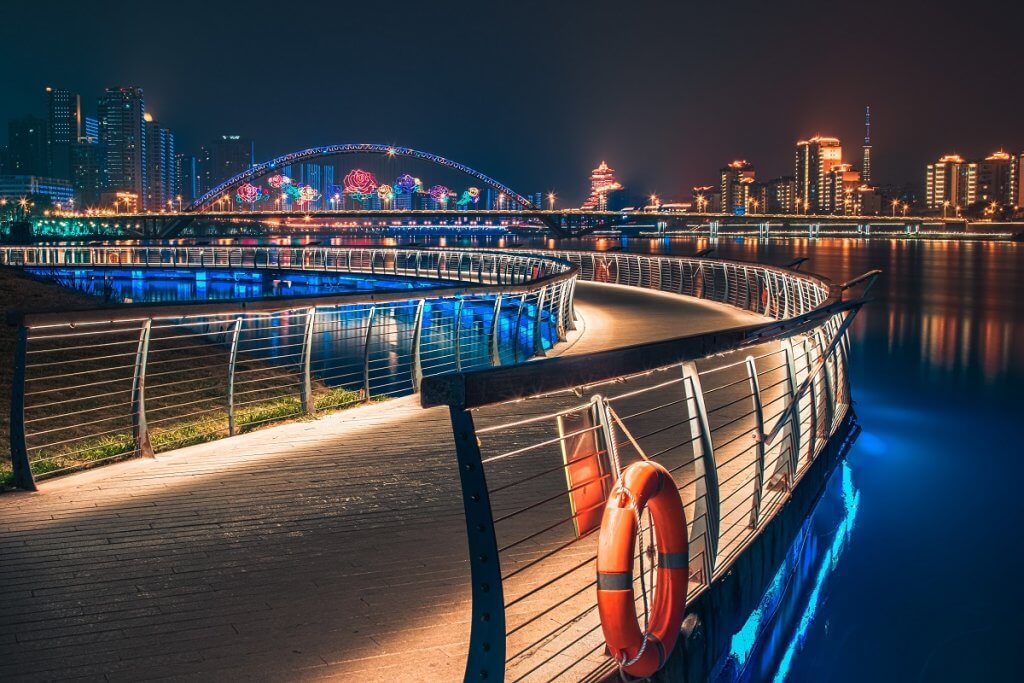 The new Silicon Valley in the next 10 years?
Here new businesses accomplish gigantic scale rapidly, in light of the fact that the residential market is around 22 million. That is almost four times the population of Denmark.
Yet, an expansive market alone does not imply that a place will turn into a startup hub. It is the mix of market size, combined with extreme consumer-adoption speed of all new services plus the entrepreneurial mindset and hunger for startups to scale.
Here, founders use talent from the two best Chinese colleges — Tsinghua and Peking. They are also considered as the largest entrepreneurial ecosystem in the world.
Technologically, the city is advanced and the country is the leader in Ai. Beijing alone made up for 36 percent of venture funding in China.
Startups: Ao Graph, AirVisual, ABC Fintech
Incubators: TusStar, TechCode, Garage Cafe
18. Zurich, Switzerland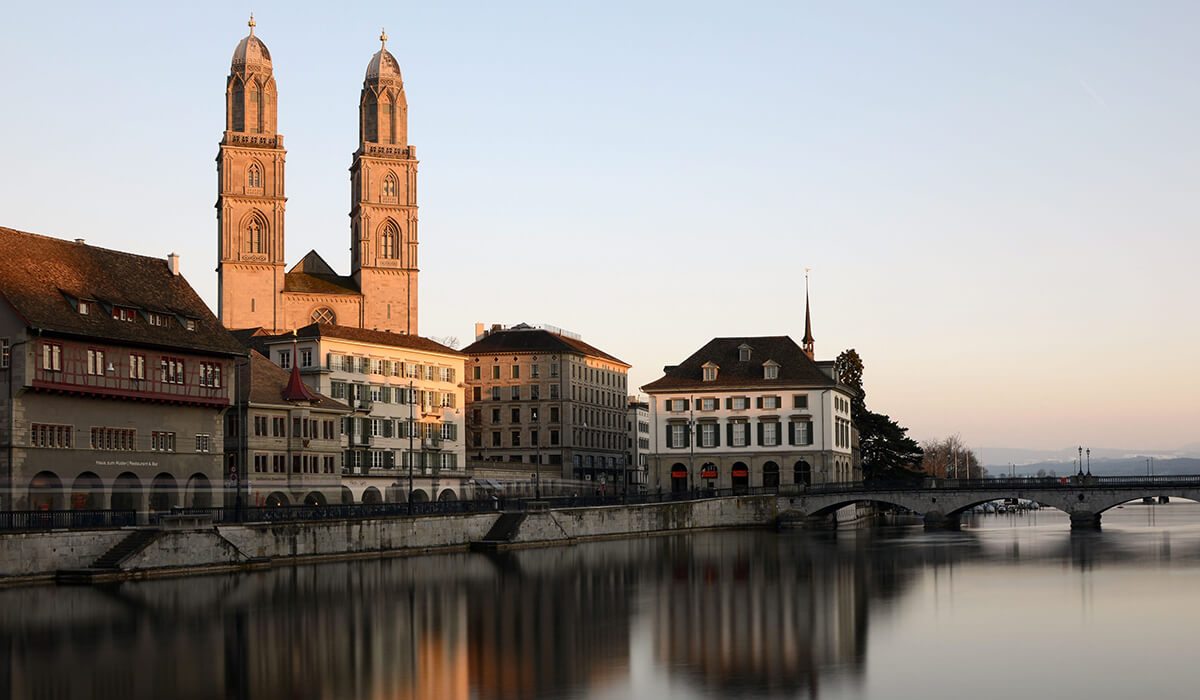 Zurich's entrepreneurial ecosystem is humble but definitely on the rise.
With startup initiatives like the Impact Hub Zurich and Kraftwerk, Zurich offers the best conditions for startups.
The stable environment, strong financial and education sectors make it an attractive destination.
Startups: BlockFactory, ambrpay, wefox
Incubators: BlueLion, ImactHub Zurich, Swiss Startup Factory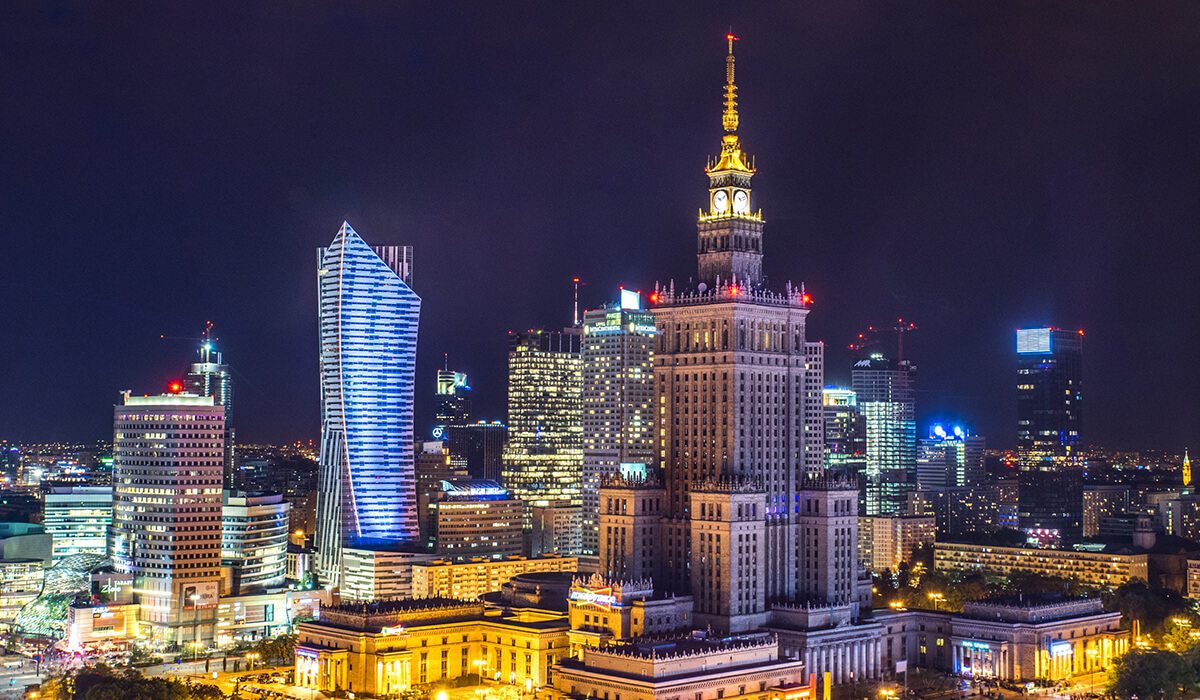 Poland is becoming a hotbed for great tech startups. Warsaw can be proud of its large startup community, but it is not united. The local startup ecosystem offers a ton of Eastern European development talent.
Local people are open and helpful, and the diversity in this city will leave you breathless. From architecture to people there is something for everyone. Shops working 24/7. Good public transport. Cheap cost of living. Competition for talent.
Polish law and local taxes could pose a problem for entrepreneurs along with the local currency.
Startups: Infinity, Telemedi.co
Incubators/Co-working spaces: AIP Warsaw, Twój Startup, Mindspace
16. Munich, Germany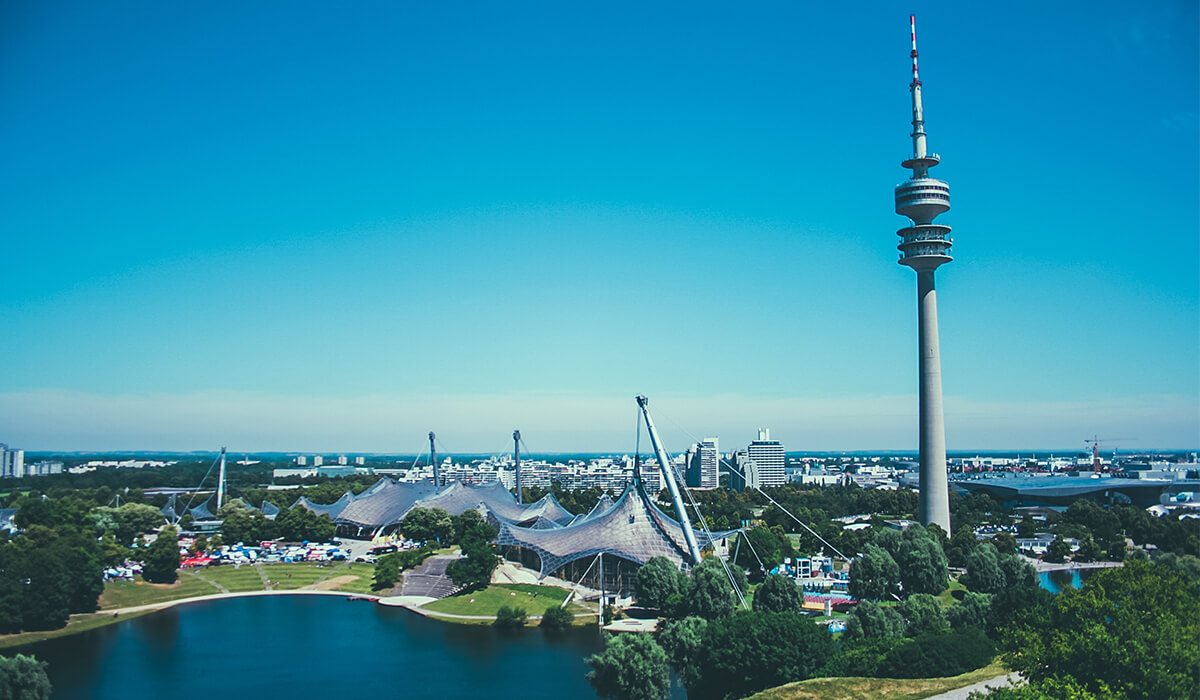 Entrepreneurs have access to resources for every developmental stage and a community supported network system.
The city offers accelerators, training, builder labs, feedback, and inspirational events. Munich hosts startups related media channels, workspaces, pitching and demonstration events.
The launch of the online platform munich-startup.de, brought all actors and activities in the Munich startup community together in a single virtual space.
The Munich Technology Center (MTZ) provides premises for technology start-ups, as does Werk 1 in the east-end Werksviertel district.
Munich is experiencing constant growth. With its current population of 1.5 million, the city is expected to reach 1.8 million by 2030.
Increasing urbanization is changing people's lives and confronting cities with a series of major challenges like networking, mobility, renewable energy, the power supply in general and the design of public spaces.
As a result, investor networks, business angels, venture capitalists, and infrastructure are blooming.
Incubators/Accelerators: Strascheg Center for Entrepreneurship, Munich Technology Center, Werk1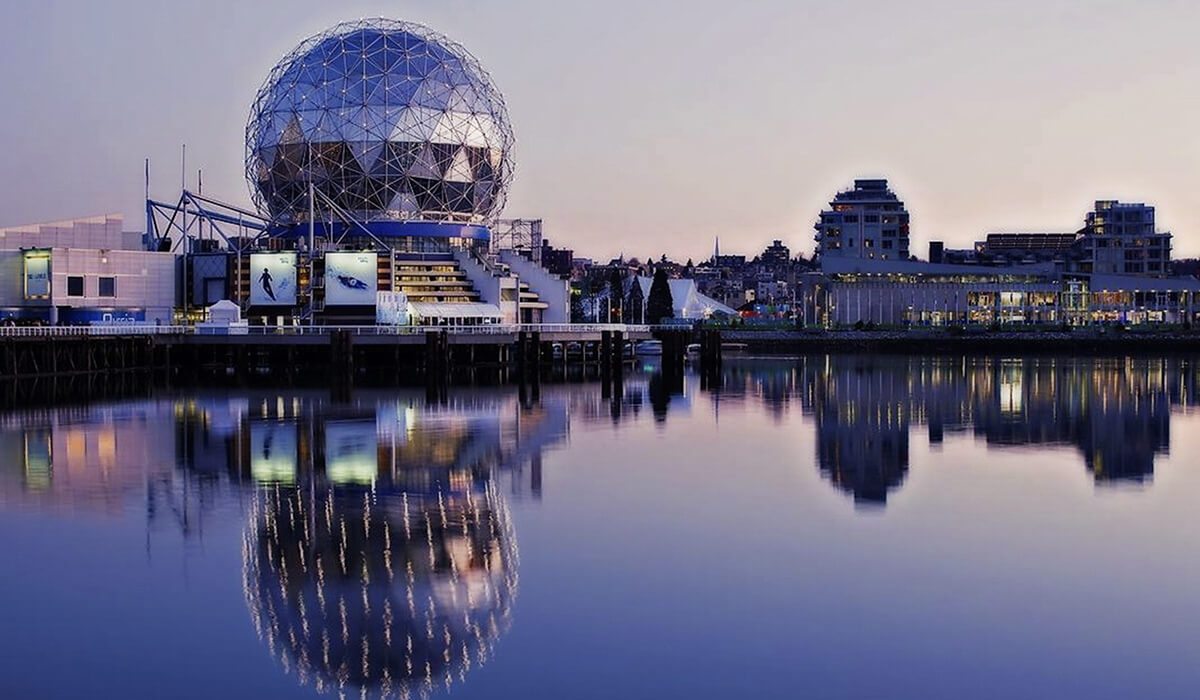 Vancouver is the third largest city in Canada and is called the Canadian Seattle.
Almost 3000 startups per year flourish here thanks to unlimited access to world-class talent pools. Slack, Hootsuite, and Unbounce are a few names that you might recognise.
They have a solid entrepreneurial culture, a reasonable rental market and a global network of clients.
The startup ecosystem in Vancouver benefits from its sixteen leading universities in the area, generous grants from the government and a startup-friendly tax system.
Startups: Spare Labs, Procurify, Progressa
Incubators/Accelerators: Spring Vancouver, Victory Square (startup fund), Futurpreneur (low interest loans and mentorship)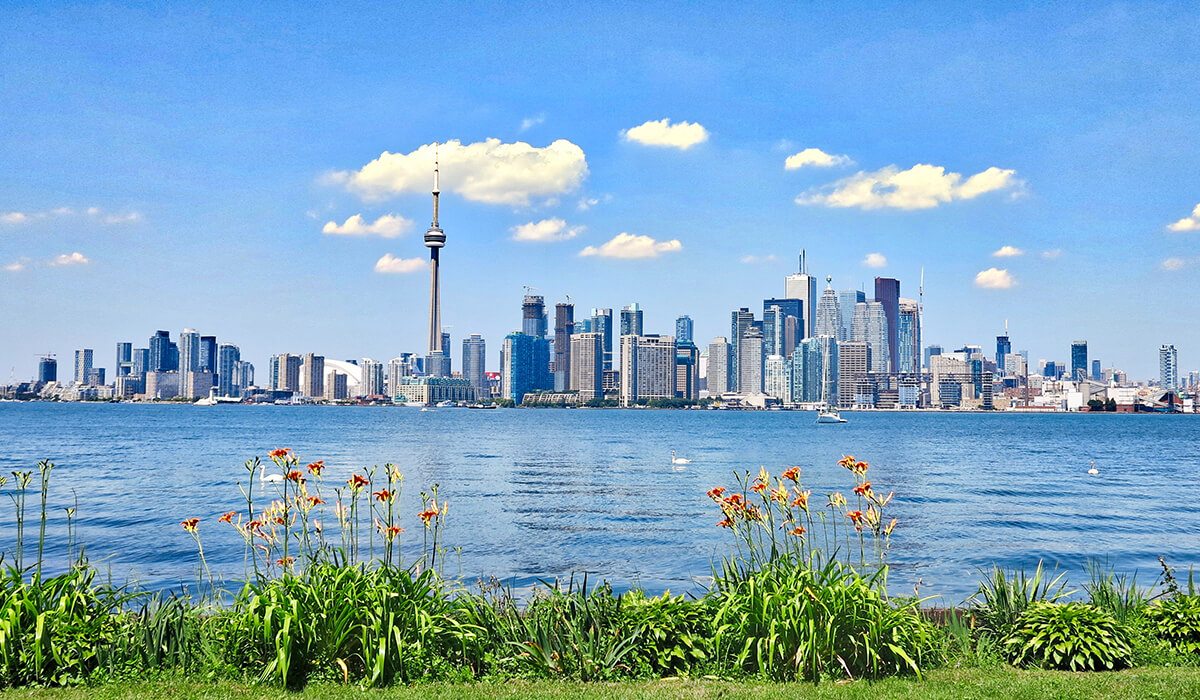 Toronto is building on its strengths. First of all, it offers a healthy and diverse society for multiple collaborative initiatives, and programs that support startups' ability to commercialize, as well as a fantastic network.
Furthermore, smaller and medium-sized enterprises have been recognized as the building blocks of the Canadian economy.
In addition, Toronto's Economic Growth Division supports entrepreneurial efforts with multiple innovation infrastructure programmes.
It has Business Incubators, Hubs, Accelerators, and Shared Working Spaces.
Startups: SoapBox, Top Hat, rumie
Accelerators: TheNext36, Creative Destruction, ideaBOOST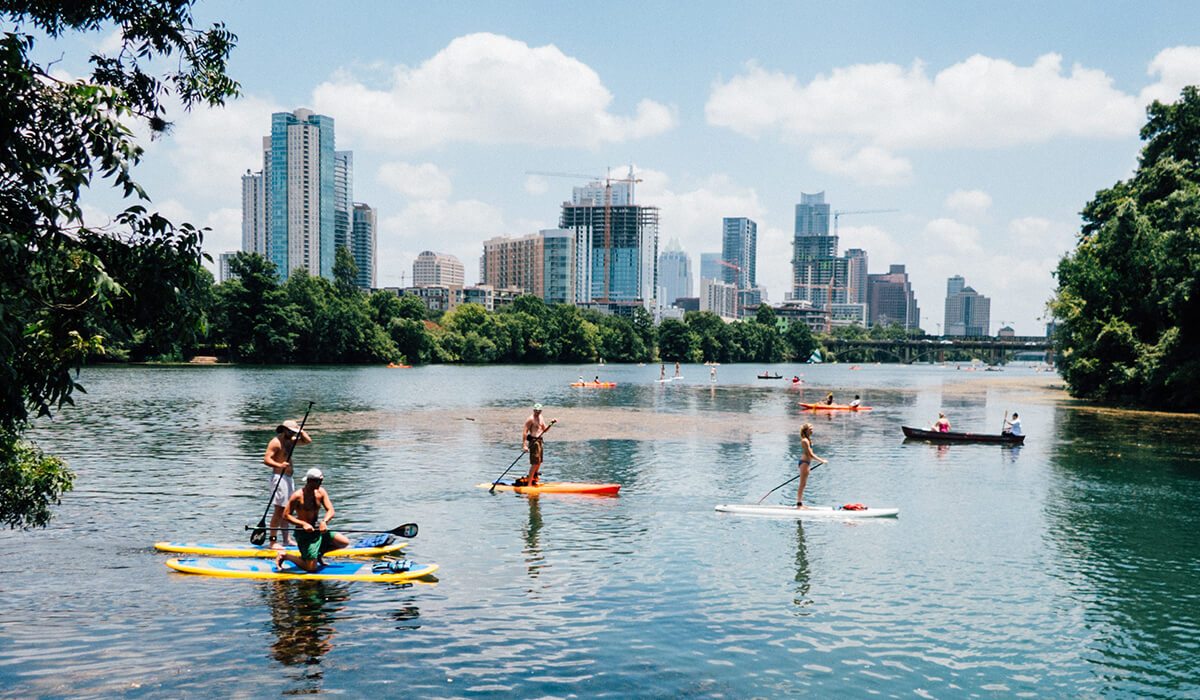 The capital of Texas was named the #1 place in America to start a business by CNBC, the top city for "small-business vitality" and the top city for launching a technology startup by Sungard Availability Services.
Locals are altruistic and often make time to help entrepreneurs. And the city is continuing to build self-supporting networks with over 10 startup incubators, accelerators, and hubs. There are also special services provided for seed stage companies.
Furthermore, Austin scores higher than Silicon Valley in terms of the cost of doing business, a better microenvironment for startups' success, excellent quality of life and safety, as well as a diverse and skilled labor force.
In addition, people here are extremely hospitable.
You will fit in no time.
Startups: Diligent Robotics, Threatcare, StoryFit
Accelerators/Incubators: SKU, TechRanch Austin, Austin Technology Incubator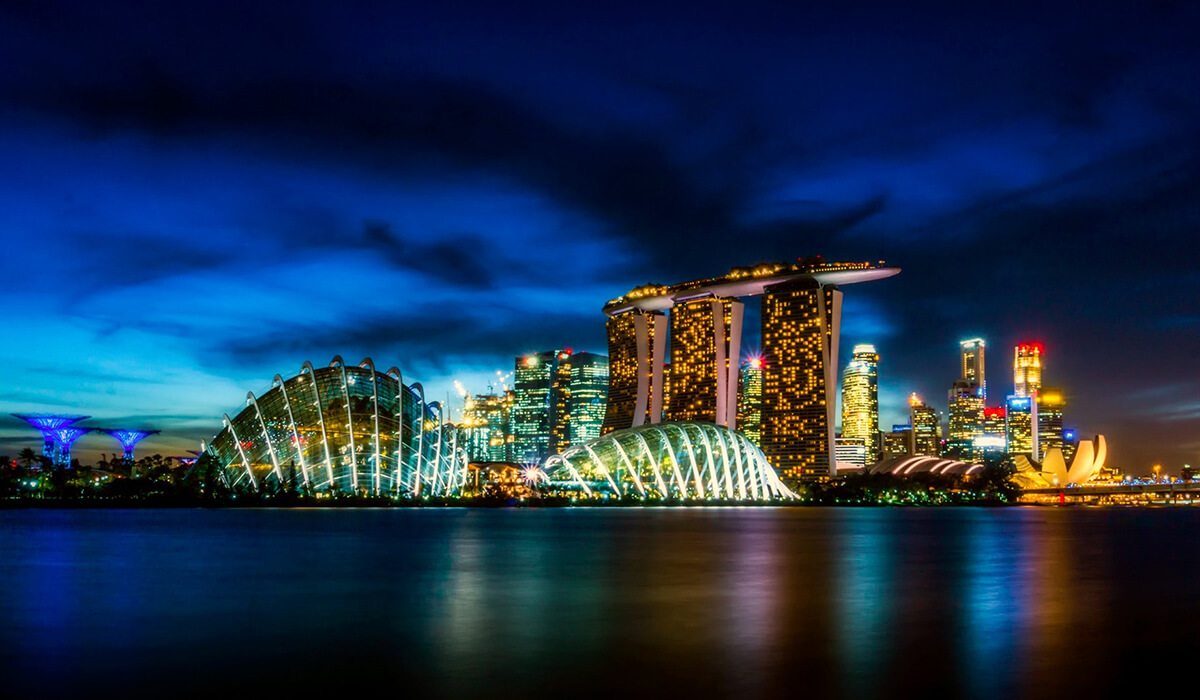 Singapore has a lot to offer, from modern infrastructure and an educated workforce to strategic proximity to many emerging and developed markets.
Remember the recent competition between Singapore and Hong Kong? Singapore won by earning recognition among investors as the best place for expanding or starting a new business in Asia.
The two are former British colonies, with well-structured governments, free-port trade to foreign investors.
The two have a city megapolis and reach between 5-8 million citizens. Both expanded after World War II, surpassing even Japan's GDP per capita.
Today Singapore has one of the best education systems in the world and has become a startup hub for entrepreneurs, tech companies and investors.
Startups: Active.Ai, Liquid, OSOME
Accelerators/Incubators: AccelerAsia Pte Ltd, Clearbridge Accelerator Pte Ltd, SG Fintech Bay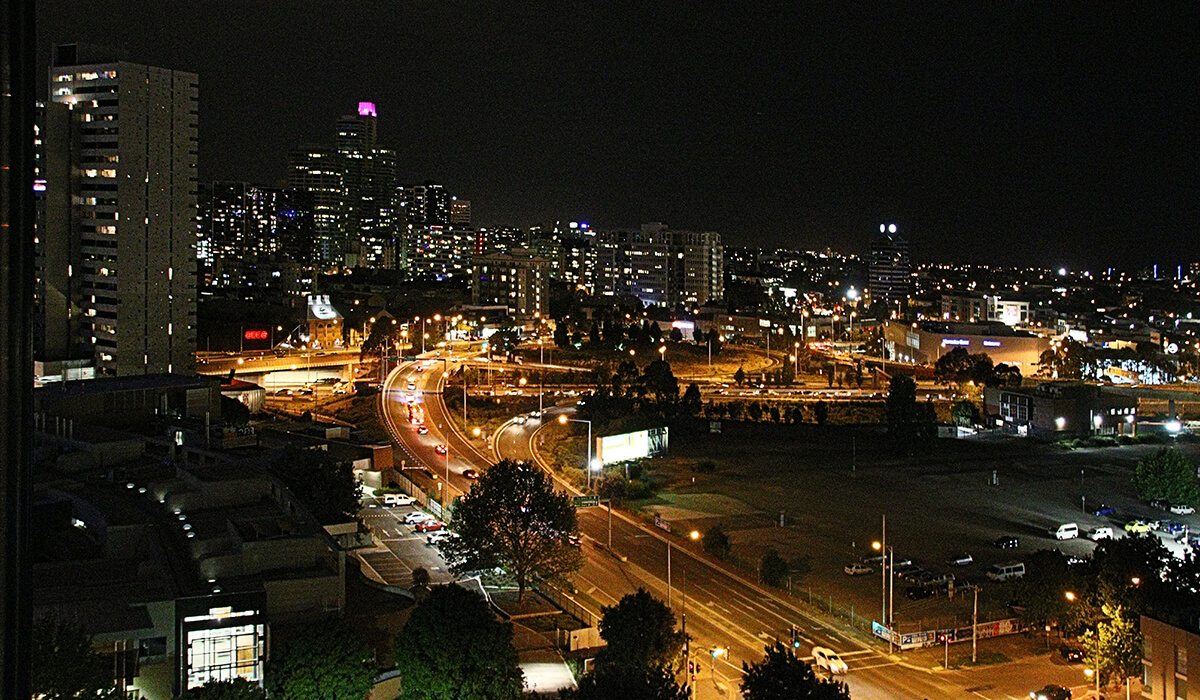 Recently Melbourne was named the technological capital of Australia. It has more shared office spaces than Sydney.
According to Medium "Just in the last several years, there has been a sixfold increase in accelerators and 900% growth in coworking spaces: there are now around 170 just in Victoria. As a result, there is one accelerator for every 41 tech startups in the region, and 15 coworking spaces for every 100 tech startups."
Not all startups are tech related and still, the growth is in all sectors. People here share an innovative and entrepreneurial mindset.
Melbourne has an official long-term plan to attract and retain talent. Simply put here intellectual property can be easily commercialized.
Incubator/Accelerators: YBF Ventures, Mktplace Ventures, Hatch Quarter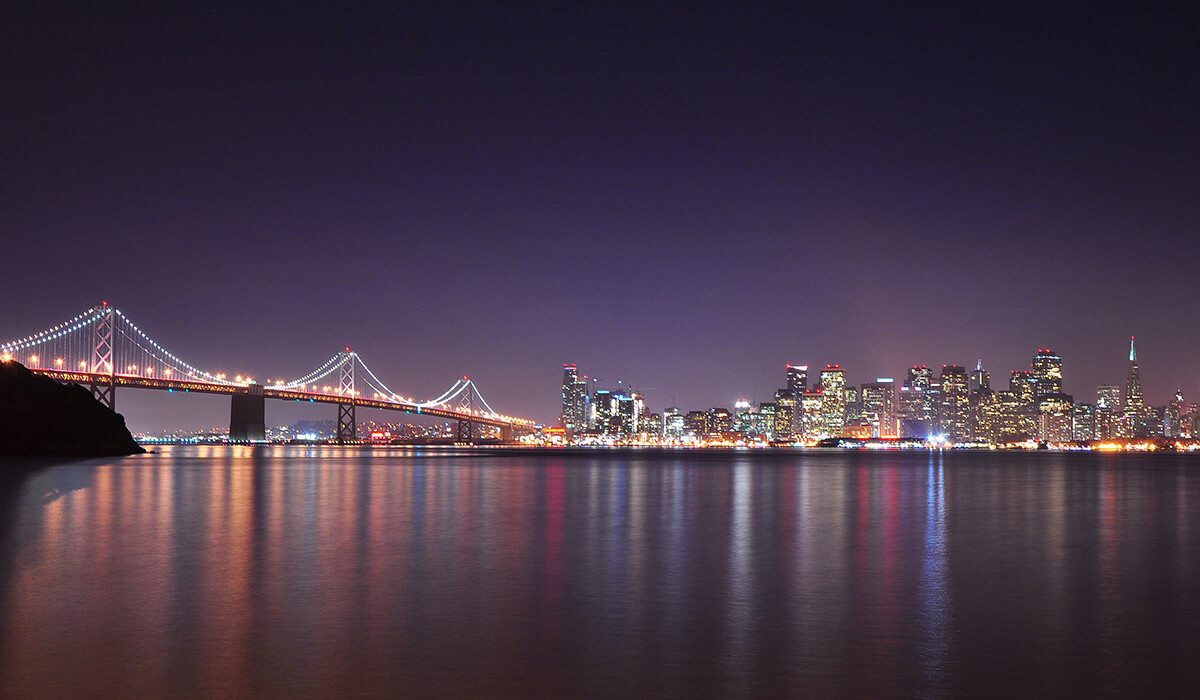 Over 1/4 of the world's unicorn startups originate from Silicon Valley. It's the largest startup ecosystem globally and valued above $279 billion.
Last year alone, startups collected $26 billion in venture capital. Why are they not on the top then?
Although the research suggests that Silicon Valley sits on top in terms of salary and the entrepreneurial spirit, it scores low when it comes to living costs, safety, its ever-increasing housing market and a lower quality of life.
Startups: Rentberry, Apptimize, Anchor
Accelerators: Founders Space, Matter, AngelPad
9. Amsterdam, the Netherlands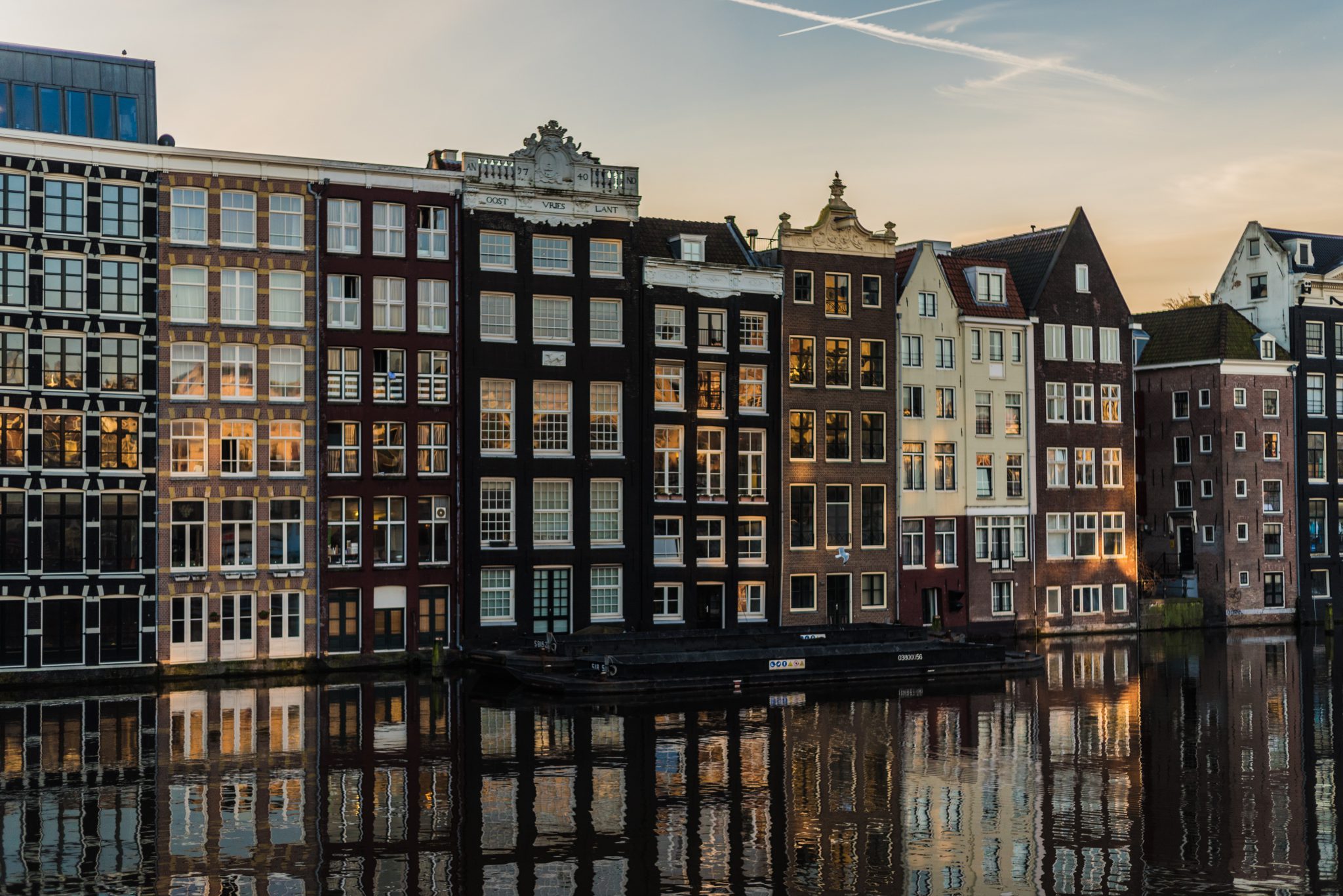 If we compare the local startup scene to other leading startup cities, Amsterdam has the highest average net salary, the fastest mobile internet speeds and the highest standard of living.
Other factors like the cost of rent, beer, and a cup of coffee, Amsterdam appears around the middle among other startup EU cities, with London and Dublin coming out as the most expensive.
According to I Amsterdam, the Dutch capital is home to around 800 startups and scale-ups, and 170 IT companies have headquarters in the city.
They have it all: high-tech, scientific R&D and an innovative mindset which naturally lead to a vivid startup ecosystem.
Add to that the Netherlands remarkable ability to front run early adoption of tech and you have the perfect environment.
Startups: SkinVision, Picnic, Bux
Incubators/Accelerators: 15KM, Amsterdam Innovation Arena, ACE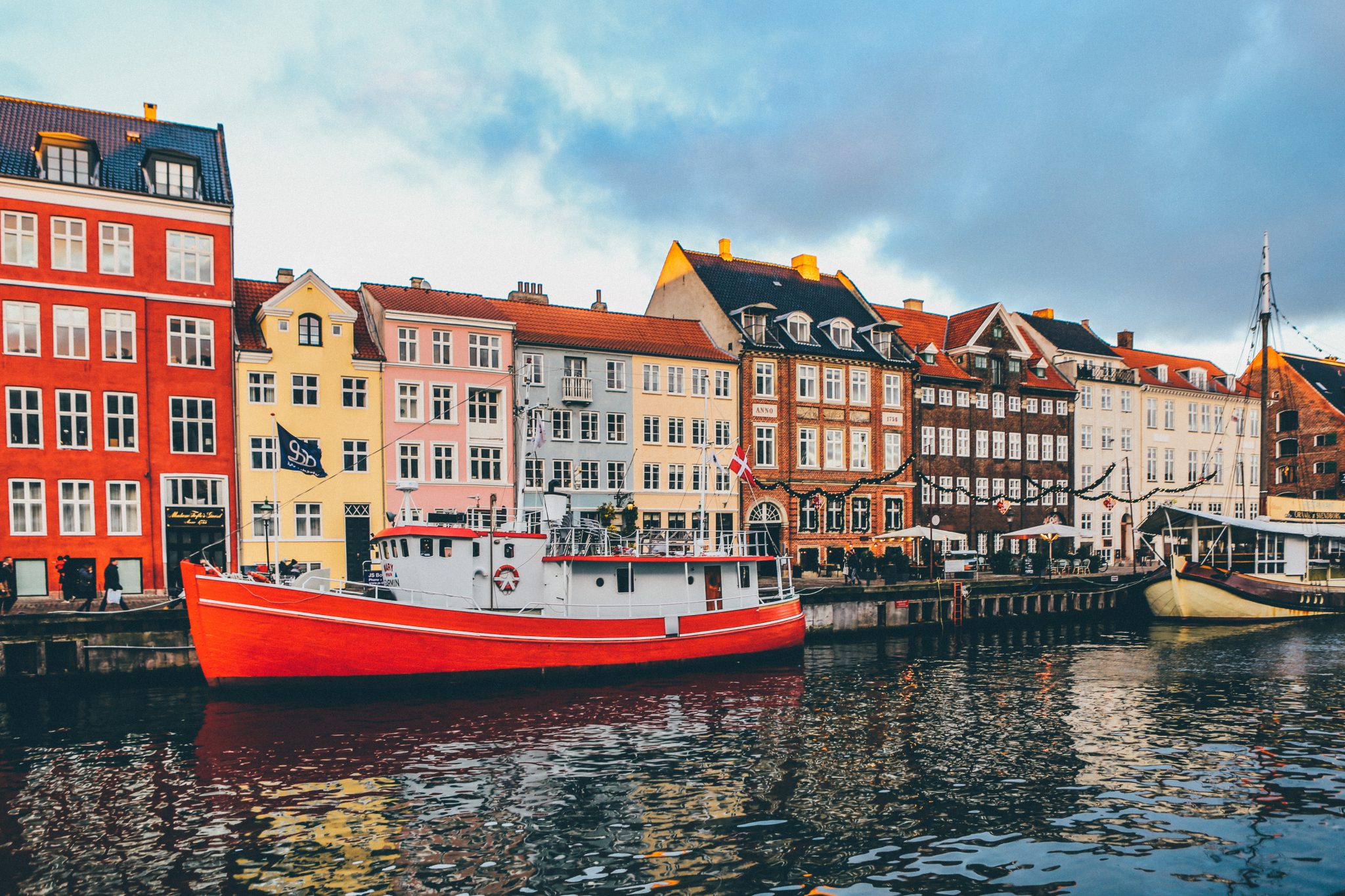 The Danish ecosystem is incredibly interconnected and if you are a startup in the city, there is no doubt that you'll be on a first name basis with most of the founders in your area.
Businesses in Copenhagen are receiving fewer investments from business angels. But this is not necessarily a bad thing. The investments are getting bigger!
There is government support available to newly formed businesses too. The "Danish Startup Fund" uses government funds to loan, fund, and give VC financing to startups.
Workers receive high salaries too. But there are some changes that need to take place for the city to dominate. There's limited access to early-stage funding, and it's difficult for foreign talents to thrive professionally in Denmark.
Startups: Valuer.ai, SOUNDBOKS, OrderYoyo, Peakon
Accelerators: Thinkubator, Go Grow, Accelerace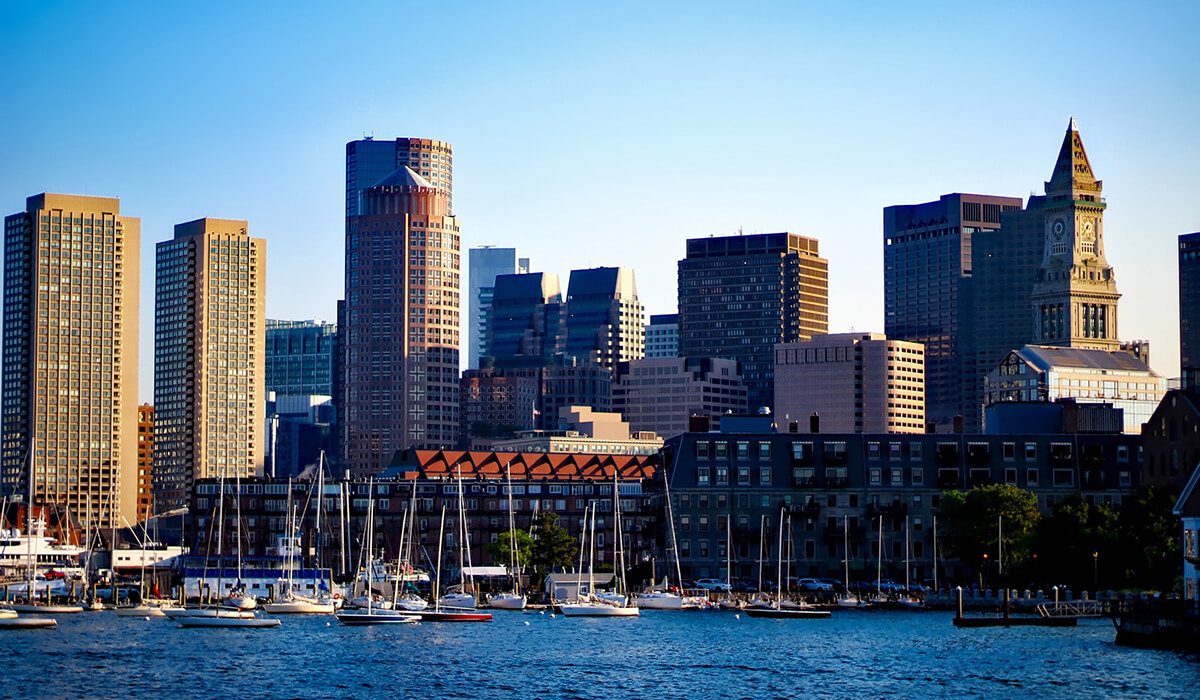 It has been an intense decade for entrepreneurs in the area. It is odd considering that Boston is home to MIT, Harvard, and other prominent colleges, and have a long history of software engineering and innovation development.
Most of the startups in Boston are, in some way or another, tied to those institutions. This can be a blessing or a curse for many founders and investors in the area.
Consequently, the Boston startup ecosystem is trying to make a comeback but they have to overcome their key weakness – the absence of shared driving power.
They are different from Silicon Valley in regards to socializing and building networks along with focusing on communication and building trust. These differences change the macro dynamics within numerous organizations.
Startups: Veo Robotics, alyce, PathAI
Accelerators: MassChallenge, Techstars, TiE ScaleUp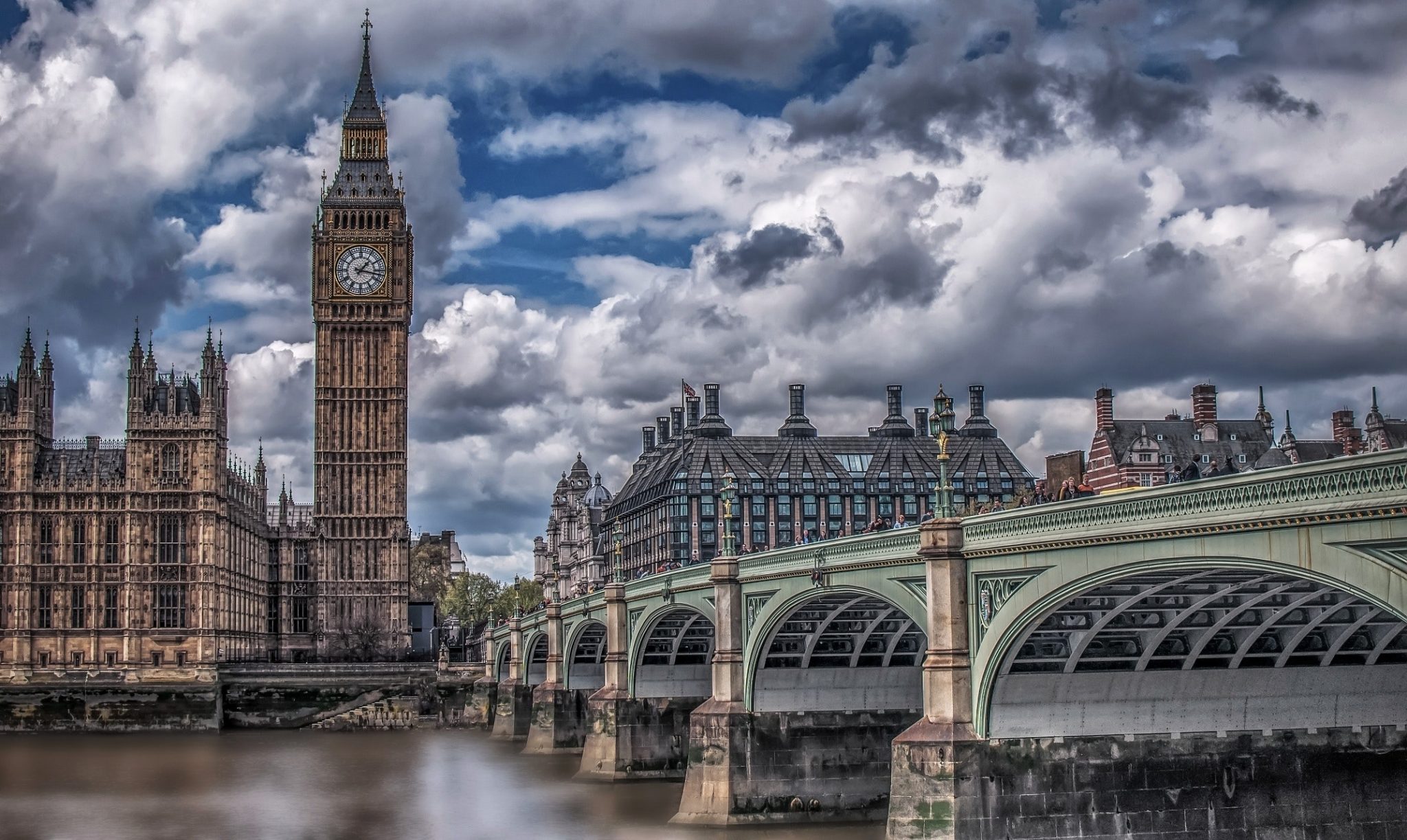 London isn't just famous for its royal family, they have a booming startup scene too. They are excelling in the technology sector and are considered Europe's technology capital.
But with the uncertainty surrounding Brexit, there are concerns over the market growth of the UK. Consequently, many talented young Brits are looking for positions abroad.
But considering the concerns over Brexit, the £5 billion in VC funding since June '16 dwarfs that of neighboring Germany (£2.15bn) and France (£1.55bn).
In order to stay on top following Brexit, they will have to expand their horizons and look for new investors and markets for customers.
Startups: Trouva, Talentful, syft
Preseed incubator hatch enterprise; university-affiliated startup hubs JLab and accelerator SeedCamp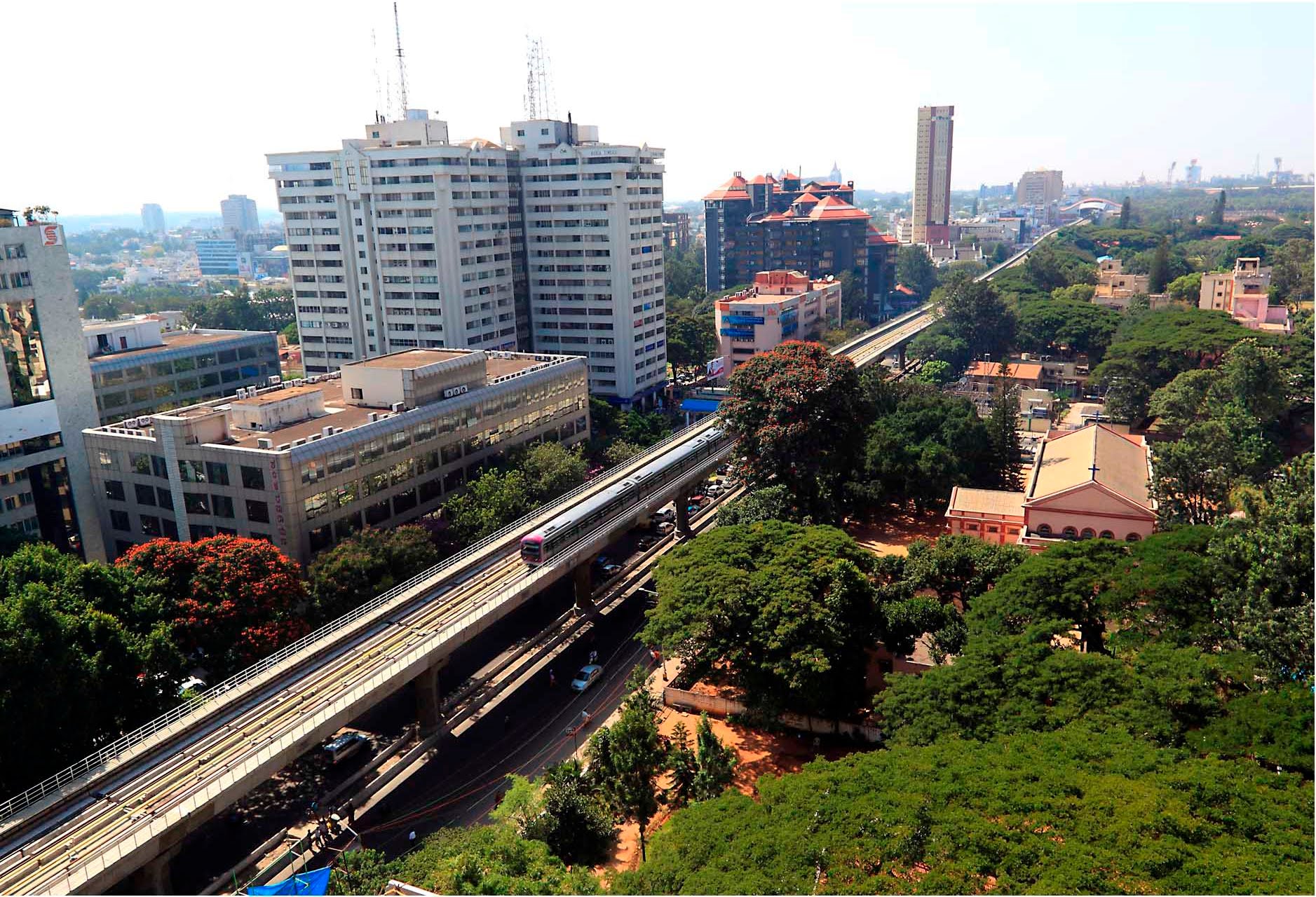 Formerly known as Bangalore, Bengaluru may seem like a surprising city to make the top five. But they are here for a reason. The city is filled with talent. It began its success by outsourcing local talent to foreign companies and has evolved to become a startup ecosystem.
Government initiatives have made this possible. They have incredibly affordable housing and have grown into a dynamic city that is growing at a phenomenal pace. They rank as the third largest startup ecosystem in the world and attract a lot of investment.
Startups: Zoomcar, FreshMenu, OYO
Accelerators/Incubators: Global INcubationSERVices aka GINSERV, IIIT – Bangalore Innovation Centre, Khosla Labs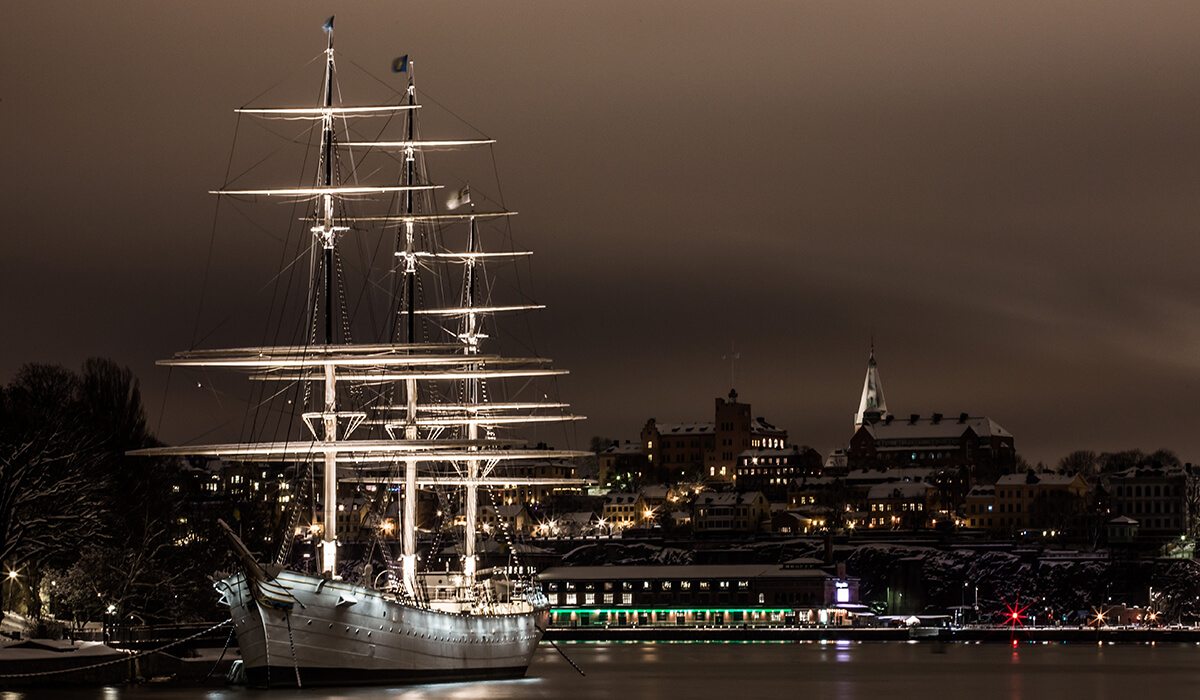 Stockholm is often called a unicorn factory. Even with its tiny population of 1.5 million citizens, Stockholm has been recognized on a global level to be among the strongest startup ecosystems today.
It is also known for producing whopping success stories (Spotify, Skype, King, Mojang /Minecraft, Klarna).
In 2017, investment giant Atomico declared that Sweden has the second largest concentration of billion-dollar companies per capita, behind Silicon Valley. How so?
It's a result of Ericsson's slow decline where many highly skilled engineers were let go. They all had excellent severance packages and no hope for a new steady job. So, they started companies.
Therefore the exponential growth and development of the Swedish startup ecosystem came as a domino effect.
Local entrepreneurs knew what they are capable of and nothing could stop them from unleashing their potential.
In conclusion, it appears that a tiny domestic markets shape global mindsets, building unique business models and engaging with entrepreneurs across the globe.
Accelerators/Incubators: STING, SU Inkubator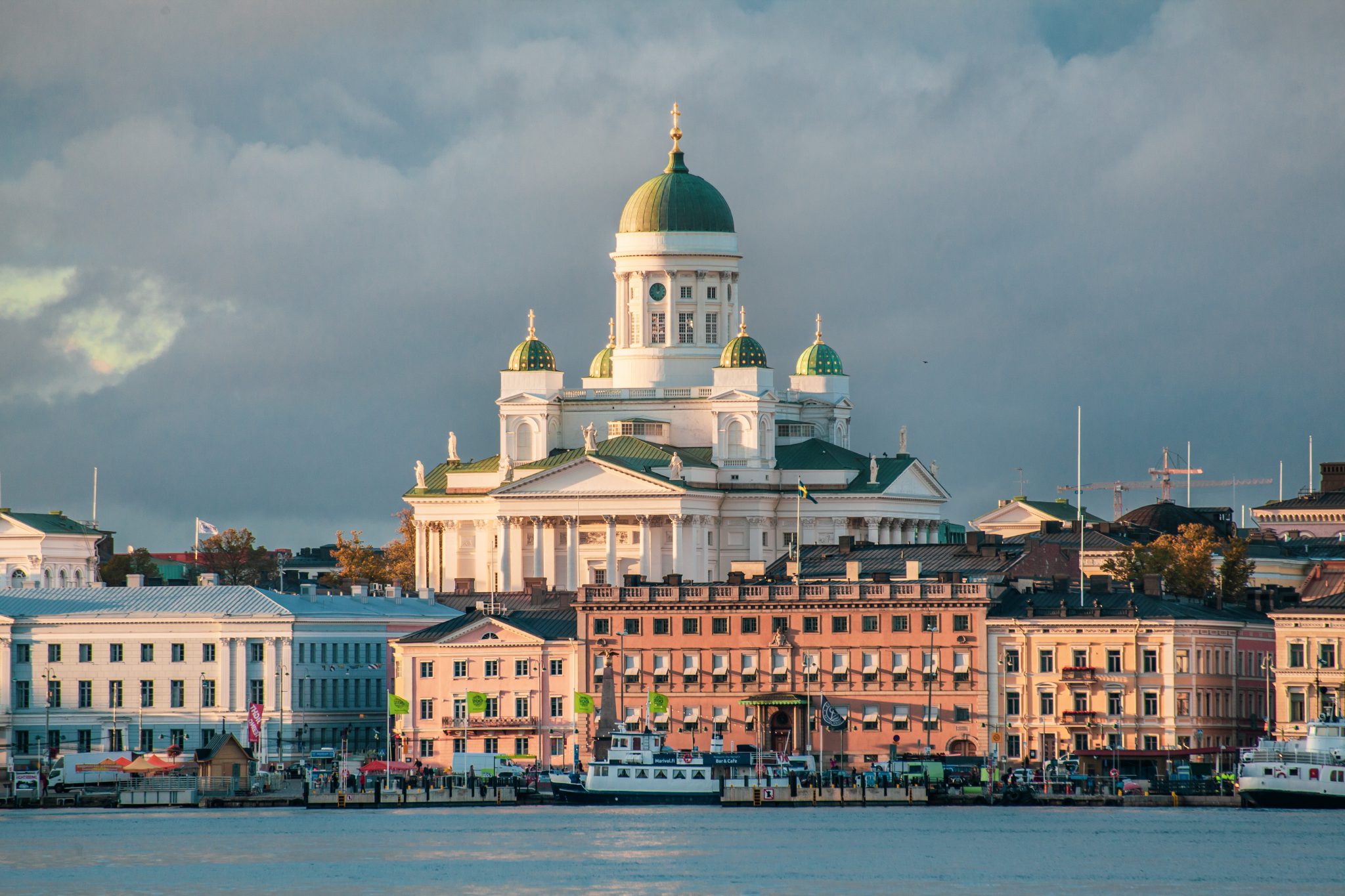 Helsinki's startup ecosystem has it all: talented entrepreneurs, investors, hubs, accelerators, and key influencers, and there are lots of startups receiving early-stage funding.
They offer strong government support to newly formed business. The "Finnish Startup Permit" (formed in April 2018) is one such initiative that gives high potential entrepreneurs the opportunity to build a startup and integrate into the local ecosystem.
With companies like Nokia, Rovio, Supercell, Clash of Clans, Linux – Helsinki has a rich entrepreneurial legacy.
And as a result of the Finnish smart city development, multiple new city exits were built, a tactic that benefited the business environment.
Yet, the greatest feature is its global connectedness and its significant and meaningful relationships between entrepreneurs in different ecosystems.
Startups: Enevo, Sulapac, Oura
Accelerators: NewCo Helsinki Accelerator, Gorilla Ventures, XEdu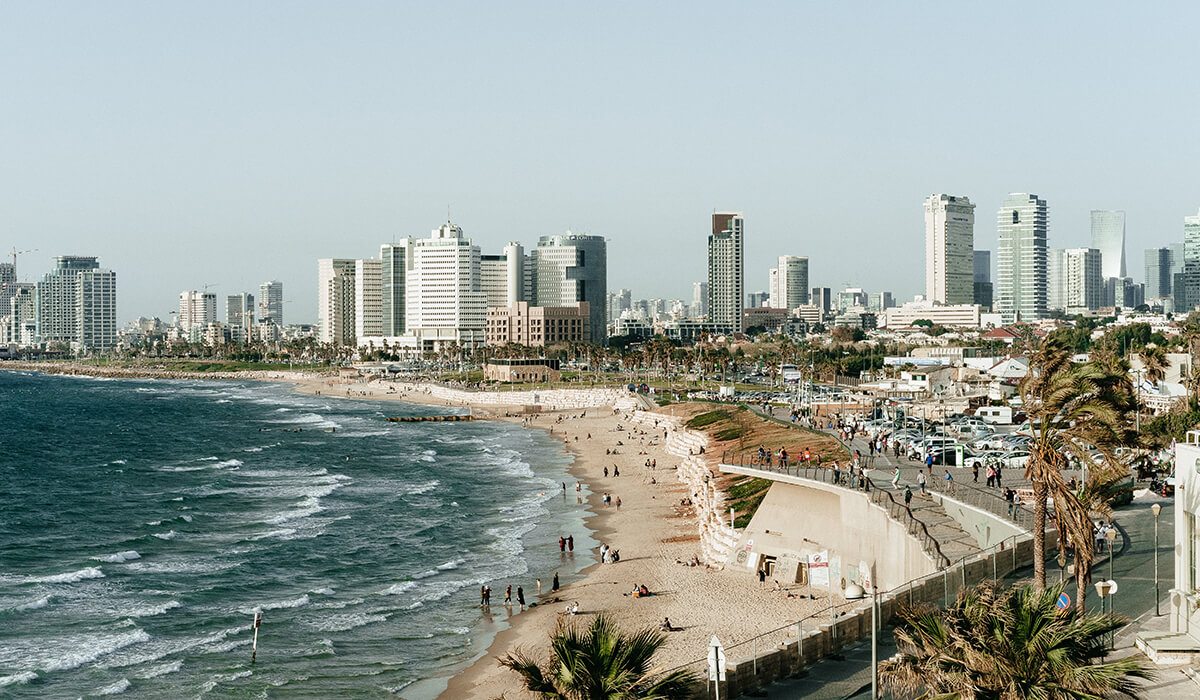 Tel Aviv is the business capital of Israel and it is considered the top entrepreneurial destination for innovation. Many US-based companies have moved their research offices to Tel Aviv because of their notorious pool of talent and renowned startups in technology.
It has aptly been named "the city that never sleeps".
But there are cultural differences. The Israeli businessmen are fierce negotiators and taking risks is part of their culture. It is both highly appreciated and encouraged.
The city is a unique mixture of highly advanced startup ecosystems with the Mediterranean culture on the side. Everybody speaks perfect English and Wi-Fi is available everywhere. Many world-famous venture capitalists are located here. The cost of living is high but the food tastes great.
Startups: Missbeez, LawGeek, Lemonade
Accelerators/Incubators: 500 Startups, 8200 EISP, By The People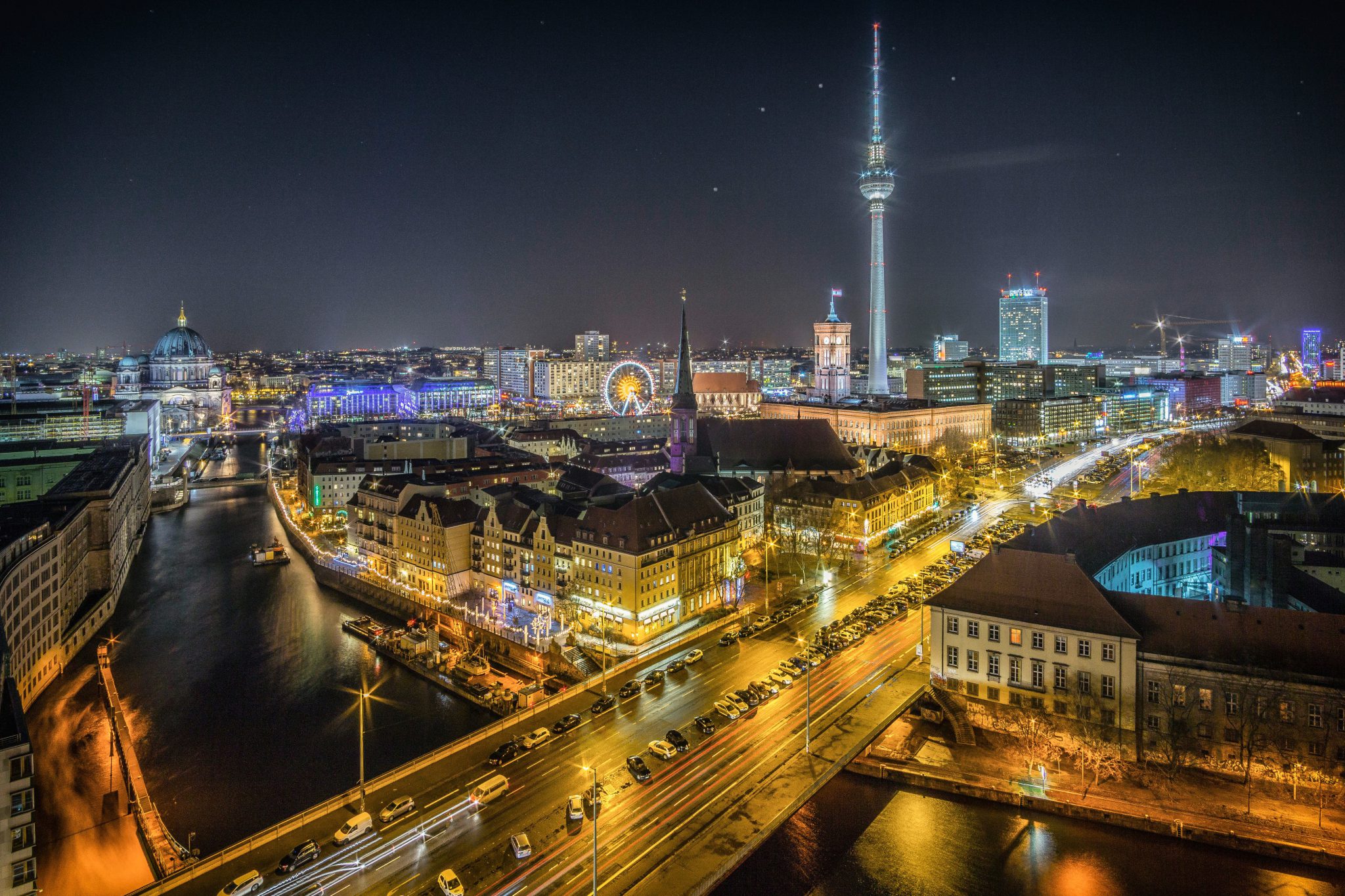 It is the best city for startups in the world! Is Berlin Europe's new Silicon Valley? Berlin's startup scene offers a few unique competitive advantages – diversity and inclusiveness.
Living costs are affordable with average office rent. The atmosphere is ideal for people with an entrepreneurial spirit. If you start a business in Berlin you're likely to get support from investors, apply for government funds or meet the many inspiring people.
Long-term loans are at a reasonable fixed interest rate and there are repayment suspensions for the first 1-2 years. You don't need a local passport or a fancy diploma – Berlin welcomes talent from everywhere. And with Brexit on the horizon, companies are moving their offices to Berlin over London.
Incubators: Project A Ventures, Hubraum, Betahaus
Navigate the Map!
Conclusion
Startups are innovation and job machines. The pioneers of this movement are numerous business visionaries. They don't consider a 9 to 5 in a conventional organization as a feasible option.
They tend to produce generous incomes for those who have invested time, talent and trust in them.
In a digital world, geographic limits can't compel entrepreneurs any longer. Today, new businesses in Australia can look for associates from Europe, America, Asia or Africa.
Today, the financial opportunities presented to startups are limitless. Growing worldwide is no longer an issue.
Companies like Valuer are bridging the gaps and help both founders and investors find their perfect match, by creating customized development roadmaps for each company and allowing them to capitalize on their core strengths.
One lesson for investors or entrepreneurs to learn, people are stronger together.