Every year IT and, well, technology in general evolve one step further. As new technological solutions get better and more sophisticated, our daily routines change. And these changes are constantly happening, with new updates coming out more frequently than ever. Just think about technologies like Artificial Intelligence (AI), Machine Learning (ML), Internet of Things (IoT), or Smart Grids.
These technologies used to be known only by experts in the field some years ago, but today they are being used in the media constantly, changing how many industries operate. Therefore, it is crucial to be aware of the latest trends in these technologies and see how they can impact your business or your personal life.
Attending events and conferences is an excellent alternative for staying updated and learning about the latest developments in these trends. As broad as IT and technology can be, there are plenty of events around the globe focusing on certain aspects of IT and various technologies.
[Related Article - Everything You Need to Know About Technology Trends in 2022]
Considering that, we compiled a comprehensive list of the 70 most notable events related to IT and Technology throughout 2022. Although some have already passed, there are still plenty of opportunities to attend one of these events and learn firsthand about the latest technological developments in different industries.
List of Top IT & Tech events
January IT & Tech Events

---
Zurich, Switzerland | 14 January - 15 January
The International Research Conference, organized by the World Academy of Science, Engineering, and Technology, calls together specialists to talk on a significant number of diverse scholarly events within the program. This conference provides exceptional value for students, academics, and industry researchers.

---
Miami, USA | 17 January - 19 January
The North American Bitcoin Conference is focused on Cryptocurrency and masterclasses that educate participants by showing them different perspectives and strategies that will help them understand the real value and future of crypto. It will be based on conversations and discussions with the most influential specialists in this field.

---
Sicklerville, USA | 31 January - 04 February
IMPACT 2022 gathers more than 120 sessions, including presentations, Q&A sessions, and networking activities on topics related to Performance Engineering, Data Centers, Cloud, and more, led by specialists in this field.
February IT & Tech Events

---
Amsterdam, The Netherlands | 07 February - 11 February
Cisco Live aims to help organizations thrive and build the foundation for the digital future. It gathers customers and partners who want to educate, connect, and inspire others. Join and learn from Cisco's brightest minds and make the game-changing decisions in your organizations.
---
New York, USA | 08 February
This interactive online event had Jeff Epstein, a board member and advisor in various technology companies, as well as the former Oracle CFO, speak about the rising costs of IT. In the session, he covers how companies innovate and adapt their approach to get the most out of their investment in IT.
---
Paris, France | 10 February
This live event held by Capgemini delved into how technology is used to answer some big questions heading into 2022. More specifically, how technology is used in a business and society context, along with technology trends and sustainable technology in business.

---
Birmingham, United Kingdom | 17 February
The UK - Africa Technology and Innovation Summit online connects you with business professionals, investors, and industry experts to gain the latest on what is going on in the world of technology. This event will cover pretty much every tech topic under the sun, from digital economy and innovation to smart technologies and collaborative solutions. Link up and learn more.

---
San Francisco, USA | 17 February - 18 February
This conference is all about Deep Learning and the latest breakthroughs in this field. Here you can learn how to overcome obstacles in developing and deploying deep neural networks from leading academics and industry professionals.
March IT & Tech Events

---
Dubai, United Arab Emirates | 20 March - 23 March
In the brand's first international exhibition, AIBC UAE-Dubai leads the drive for technology development. It aims to bring together policymakers, developers, C-suite executives, and legal experts from the rapidly growing AI and Blockchain industries. Over the course of two days, there will be instructive panels, motivational keynote speakers, workshops, and networking opportunities.

---
San Francisco, USA | 22 March - 24 March
The World Agri-Tech Innovation Summit is a two-day event taking place in San Francisco, California, in March. This international summit provides a hybrid platform for anyone in the agri-tech and agri-food to get together to network and talk about the latest going on in their industries. It is also the first time in three years that the event is live, surely making this a must-join if you're in the agriculture industry.

---
Salt Lake City, USA | 23 March
Join the pioneers of the current Business Innovation movement. Learn about the future of data from specialists. Join breakout sessions, hands-on training, keynotes, panels, and parties. Gain knowledge while having a great time.

---
Austin, USA | 28 March - 31 March
Professional insight and developing strategies on the technologies and ideas you need to know to construct, operate, and optimize your data center are provided by Data Center World. Join and learn from the best tech leaders and experts.
April IT & Tech Events

---
New York, USA | 06 April - 07 April
ScaleUp AI brings together thought leaders, visionaries, and innovators in the field of AI research and application. Specialists from Google, AWS, LandingAI, SentinelOne, Humana, IBM, Citi, Insight Partners, and others will lead two days of AI insights that should not be missed.

---
Atlanta, USA | 11 April - 14 April
The United States' Largest Java Conference. The Devnexus Conference's mission is to bring together developers from across the world, provide accessible education, and promote innovative ideas.

---
San Francisco, USA | 12 April - 13 April
This conference will bring together the most successful startups and scale-ups across the tech ecosystem. Join for networking, mentorship, and narrative and instructional content offered by CEOs of brands that stood out this year for thinking human-first and servicing a more diverse market. It is full of hands-on workshops geared to help you expand and scale your firm.

---
Boston, USA | 19 April - 21 April
ODSC is a one-of-a-kind data science event. It focuses on engaging and learning from the data science community. Join and learn from the best Data Scientist through discussions, workshops, and Q&A sessions.

---
Atlanta, USA | 26 April - 27 April
The Georgia Technology Summit will highlight what makes leaders succeed and what drives pioneering innovation. Technology innovators will explore how they identify purpose, develop diverse teams, and inspire.
May IT & Tech Events

---
Toronto, Canada | 10 May - 20 May
Senior software engineers, architects, and team leads attend QCon Plus, an online conference for senior software engineers, architects, and team leads. Explore the patterns, methods, and use cases used by the world's most inventive software professionals alongside world-class software executives.

---
Orlando, USA | 16 May - 20 May
This conference helps organizations improve their performance by providing statistics, benchmarking, and best-practice information. TSIA World will provide insights on how to respond to today's technology and services challenges.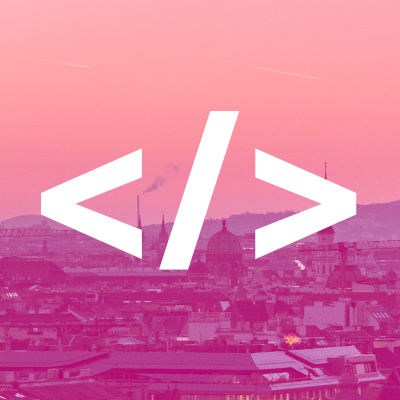 ---
Vienna, USA | 18 May
CodeCrafts is a conference dedicated to creating outstanding software. This one-of-a-kind inclusive event in the center of Vienna is where enthusiastic Software Engineers and International Thought Leaders gather to improve and impact your attitude and technical knowledge.

---
Krakow, Poland | 19 May - 20 May
This event is one of the largest regional conferences of its sort, gathering participants from all around the world. The two main areas that the ACE! conference will focus on are Agile Software Development and Product Design & Management. Join to learn from the best.
---
Stockholm, Sweden | 19 May - 20 May
Code BEAM Europe is the only conference in Europe that brings together Erlang, Elixir, and all of the BEAM languages. Here, learn how BEAM languages are transforming IoT, Blockchain, Fintech, Security, Machine Learning, and more with lectures and in-depth training programs.
June IT & Tech Events

---
Atlanta, USA | 01 June - 04 June
RenderATL is a four-day conference and music festival offering 50+ renowned speakers in tech addressing topics such as the best software engineering practices and web3 engineering leadership. Join and learn from the specialists in this field.

---
Rome, Italy | 02 June - 03 June
The International Conference on Recent Advances in Blockchain Technologies is sure to provide participants with insights into the latest advances in blockchain technologies.

---
New York, USA | 02 June - 03 June
The ICBDLT event, held in New York, is bringing people who are interested in learning about Blockchain and Cryptocurrencies together. Led by academics, this event is sure to inform participants of the latest innovations and trends concerning these technologies.

---
Copenhagen, Denmark | 07 June - 10 June
At EuroSTAR 2022, more than 1,000 software testers will gather for four days of learning, testing, and networking. The main focus is on delivering inspiring keynotes, engaging tutorials, exciting track presentations, and overall knowledge gained directly from the world's finest software testing specialists.

---
The Hague, The Netherlands | 08 June
Join the Digital Transformation conference and learn about the most important concerns in IT currently. Participate in interactive seminars and discussions with prominent IT professionals to discuss and demonstrate your products and businesses.

---
The Hague, The Netherlands | 08 June - 09 June
With the participation of privacy officers, senior counsels, and data protection professionals from across the Netherlands and Europe, the IPPA Data Protection Intensive will cover the latest developments and regulations on data privacy globally and locally. All sessions will be delivered in both Dutch and English through parallel tracks.
---
Krakow, Poland | 08 June - 10 June
App.js is a conference where you can learn directly from the designers of technologies and network with a global community of mobile developers. They will provide you with two days of interesting seminars and networking, as well as full-day practical workshops.

---
London, United Kingdom | 13 June - 15 June
Interested in the technological outlook of the next ten years? Then this event will be for you. CogX is an event that invites a massive inter-disciplinary group of experts, from CEOs to Policy Makers and Activists, to talk about the future landscape of technology. This year's focus is on "how do we get the next 10 years right" and is sure to be an insightful way to gain information on the innovative opportunities and outlook of the near future.

---
London, United Kingdom | 13 June - 16 June
London Tech Week is an exciting festival that holds live events at multiple locations across the city. Its main focus is to throw the spotlight on the latest and most innovative technology while promoting networking and business opportunities as well as startups.

---
Dublin, Ireland | 15 June - 16 June
The Dublin Tech Summit is a two-day event where industry experts and business leaders come together to discuss trends and share their knowledge on the latest technology trends from all over Europe and the world. This event is one of Europe's fastest-growing tech conferences and is surely one that you should put on your list to attend this year.

---
Paris, France | 15 June - 18 June
One of Europe's biggest, if not the biggest, tech and startup events. Viva Tech 22 is taking place in Paris and is shaping up to be a massive conference. Whether you're just really into innovative tech, a newly founded startup, or a multinational corporation, this event has something to offer for everyone. The Viva Tech conference has set up a perfect intersection where businesses can reconnect with innovation and where the focal points are innovation, technology, and growth.

---
Amsterdam, The Netherlands | 16 June - 17 June
The Next Web Summit, or NWT, is an event that's based in Amsterdam. NWT focuses on the latest innovative technologies hitting the market. This year's summit has eight themes, such as the growth of startups and boosting business, sustainable innovation, AI, mobility, the overall future outlook on the world of technology, and more.

---
New York, USA | 23 June
Exclusive event for EDC and BCI community members consisting of only Fortune 500 and Global 100 technology executives. This summit will cover different tracks focusing on data management, data science, strategy planning, monetization, and others.

---
Munich, Germany | 28 June - 29 June
This AI conference is all about data. More specifically, making sense of your data and how that is becoming increasingly important for any contemporary predictive organization. You will gain a thorough grasp of your data, AI trends, and the most up-to-date AI applications as well as technology at the ML Conference. Join and learn from experts.
July IT & Tech Events

---
San Diego, USA | 11 July - 15 July
Being one of the most significant events in geographic information system (GIS), thousands of users from around the globe will participate at the Esri User Conference to learn and discover how leveraging GIS capabilities to solve problems, create shared understanding, and map common ground.

---
Stamford, USA | 12 July - 13 July
The 2022 edition of the Gartner Tech Growth & Innovation Conference will cover trends and innovative technologies to help organizations optimize their sales and marketing efforts. Attendees can expect to get insights into how to simplify the buying experience for their customers, increase customer retention, growth their user base, and drive product innovation for business growth and market expansion.
---
New York, USA | 22 July - 24 July
A New HOPE is a conference for the hacker community. With the participation of different speakers and experts, this conference aims to inspire, transform, and share information on several topics such as AI, quantum computing, VR, brain-computer interfaces, etc.

---
London, United Kingdom | 27 July - 28 July
After being suspended for two years, the FullStack eXchange conference will explore the latest developments on JavaScript, nodeJS, IoT, and everything happening around Deno, TypeScript, Vite, yarn2, snowpack, and more. Participants will have the opportunity to connect with hundreds of Full Stack developers for two days of keynotes, roundtables, workshops, and lightning talks.

---
Los Angeles, USA | 28 July - 31 July
Annually held in the greater Los Angeles area, SCALE is the largest community-run open-source and free software conference in North America. Covering a wide range of topics from kernel development to scaling containers, beginner installs to advanced systems security, HAM radio to clouds, etc., SCALE 19x promises that all attendees will find something for them.

---
Los Angeles, USA | 29 July - 31 July
Get the chance to join the NFT revolution and participate at one of the biggest blockchain expos where entrepreneurs, creators, and enthusiasts come together to expand their projects and network with some of the greatest minds in crypto, Defi, dApps, Web 3, the metaverse, AR, VR, and more.
August IT & Tech Events

---
Las Vegas, USA | 06 August - 11 August
This hybrid event consists of 4 days of technical security training (6-11 August) and a two-day main conference (10-11 August). The main topics of the conference are information security research and trends in cybersecurity.

---
Dallas, USA | 08 August - 12 August
365 EduCon aims to bring the world's leading experts in Microsoft Platform and Azure. These workshops are taught by Microsoft Specialists and engineers.

---
Montreal, Canada | 21 August - 25 August
The International Association of Pattern Recognition's flagship conference, ICPR 2022, is held every two years. It's focused on all subspecialties of pattern recognition, professionals working in computer vision, image, sound, voice, pattern recognition, machine intelligence, and other AI applications. Participants can use this event to refresh their knowledge and develop their abilities. Join and learn more about AI innovations and applications from the brightest minds.

---
Las Vegas, USA | 22 August - 24 August
Join Gartner Identity & Access Management Summit 2022 in Las Vegas, NV, for useful insights and a thorough update on privileged access management (PAM), IAM programs and strategy, single sign-on, multi-factor authentication (MFA), passwordless techniques, and more.
September IT & Tech Events

---
Cambridge, United Kingdom | 07 September - 08 September
The ODSC APAC will be an online conference focused on applied data science. Speakers include strong contributors in open source libraries and languages, and attendees can expect to learn the latest AI and data science topics, tools, and languages.

---
London, United Kingdom | 14 September - 15 September
As part of the London AI Summit, this multidisciplinary event explores the advances and impact of deep learning and AI in the retail industry. Some of the topics to be covered are computer vision, AI for search engine optimization, NLP for personalized ads, image analysis and personalization for shopping efficiency, etc.

---
Utrecht, The Netherlands | 14 September - 15 September
Big Data Expo's prime focus is how to implement and render big data. Promising to deliver the latest in-depth information, speakers at this conference are involved or have experience in collecting, generating, analyzing, optimizing, and applying data on several levels and on a day-to-day basis.
---
Berlin, Germany | 18 September - 20 September
With more than 450 experts, decision-makers, and providers from the manufacturing industry, Industry of Things World Europe will discuss the latest technological trends, opportunities, and risks, as well as direct practical examples and business cases related to Industry 4.0.

---
Stockholm, Sweden | 20 September - 21 September
Digital Trust Europe is taking place across five major cities between June - September 2022 and features four different events, each one focusing on a key area within the regulatory landscape; PrivSec World Forum, FinCrime World Forum, ESG World Forum, and Cloud Modernisation Summit.

---
Mainz, Germany | 26 September - 28 September
The European Cloud Summit is a leading cloud business, and technology event focused on networking and learning sessions. Gathering cloud platform providers, world-leading speakers, industry leaders, large customers, and thousands of delegates, participants can expect cutting-edge business and technology content in business and technology arenas.
October IT & Tech Events

---
Silicon Valley, USA | 05 October - 06 October
One of North America's leading enterprise technology conferences will have its sixth annual event in Silicon Valley, California. Across seven co-located events and through two days, TechEx North America will bring together key industries from across the US with high-level content and thought leadership discussions.

---
Toronto, Canada | 06 October - 07 October
Big Data & AI Toronto offers a one-of-a-kind chance to learn about the newest trends and network with all data and artificial intelligence specialists in the United States and Canada. Get a thorough picture of the IT industry's evolution, scientific breakthroughs, and the most recent programs and laws!

---
Miami, USA | 10 October - 12 October
This event will provide engaging workshops geared at increasing your productivity and profitability in the field of technology and innovation. Join to discuss and learn from the brightest minds and find new solutions for your organizations.

---
Boston, USA | 13 October - 14 October
The AI Summit in healthcare will focus on technological advancements in AI and ML methods and tools that are set to revolutionize the healthcare, medicine, and diagnostics industries. Some of these advancements include speech and text recognition, image classification, and machine learning. Additionally, participants can expect to discover key industry trends and applications.
---
Boston, USA | 13 October - 14 October
This edition of the Gartner IT Symposium/Xpo™ 2022 conference will explore the technology, insights, best practices, and trends that are shaping the future of IT and business, as well as how to execute IT strategies on key initiatives.

---
New York, USA | 14 October
MLconf is focused on machine learning, algorithms, tools, and platforms that solve the existing problems occurring within organizing and analyzing massive data sets. It is a virtual meeting led by specialists in this field on October 14, 2022.
November IT & Tech Events

---
Lisbon, Portugal | 01 November - 04 November
The Web Summit has been cataloged as one of the best tech conferences worldwide by the media. This edition in Portugal gathers founders and CEOs of technology companies, fast-growing startups, policymakers, and heads of state to discuss current trends and debate where new technologies will get us in the future.

---
Silicon Valley, USA | 03 November
The AI Summit Silicon Valley gathers a mix of the most influential stakeholders from across various organizations. This event is your chance to engage with them all through discussion in just a single event.

---
Sydney, Australia | 07 November - 08 November
The Gartner Data & Analytics Summit covers the most relevant challenges that data analytics leaders face as they build future innovative and adaptable organizations. Some topics to be covered include how to use data and data analytics to turn uncertainty into opportunities, make better organizational decision-making, continuously adapt to change, and deliver value in uncertain environments.

---
Ludwigshafen, Germany | 14 November - 17 November
With the participation of some of the best-known international experts in the area, the Software Architecture Gathering international conference promises to be appealing to anyone working on solution structures in IT projects. Some of these include software architects, developers, professionals in quality assurance, and system analysts who want to communicate better with their developers.

---
Vilnus, Lithuania | 24 November - 26 November
Bringing together developers, IT professionals, and users, the Big Data Conference Europe is a two-day conference with technical talks in the fields of Big Data, High Load, Data Science, Machine Learning, and AI. Speakers will share their experiences, discuss best practices, and describe case studies and business applications related to their successes.

---
Copenhagen, Denmark | 28 November - 01 December
With more than 120 sessions covering SharePoint, Teams, Power Platform, Azure, and many more, ESPC22 participants will get in-depth insights on what works and how to discover the latest best practices, trends, and techniques. Sessions will be held by an independent community of RDs, certified experts, and fellow attendees. In addition, participants will get the latest announcements and innovations directly from Microsoft Leaders and Product Team Members.

---
Auckland, New Zealand | 29 November - 30 November
The Enterprise AI Summit will focus on the latest trends and applications of AI-enabled via machine learning and deep learning to help businesses to transform their operations. The conference will showcase how AI-driven automation can leverage ML and DL capabilities to deliver advanced organizational knowledge, data, and information.
December IT & Tech events

---
London, United Kingdom | 01 December - 02 December
Dozens of speakers from various industries come together at the AI & Big Data Expo to discuss the latest developments in the world of AI & Big Data. As a showcase of next-generation technologies and strategies, attendees can expect to get deep insights into the practical and successful implementation of AI & Big Data to drive their business forward in 2022 and beyond.

---
London, United Kingdom | 01 December - 02 December
With more than 200 exhibitors, the 5G Expo will showcase some of the most cutting-edge technologies being developed today. Additionally, with the participation of 250 speakers sharing their real-life experiences, attendees can expect to receive unparalleled industry insights.

---
London, United Kingdom | 01 December - 02 December
The Cyber Security & Cloud Expo conference will focus on current issues facing CISOs and security professionals today as modern enterprises evolve. The conference will showcase some of the most innovative and essential developments that are currently in the market, focusing on collaboration and supporting the security community.

---
Melbourne, Australia | 06 December - 09 December
Cisco Live APJC is a yearly event focused on providing knowledge, skills, networking, and seeing what's on the horizon for Cisco solutions in one place. Providing certification opportunities, attendees can expect to have: technical breakout sessions, keynotes by Cisco Executives, a full slate of networking and entertainment, etc.

---
New York, USA | 07 December - 08 December
With several international AI visionaries and some of the major industry disruptors, the AI Summit New York promises to deliver the latest developments in AI in business and valuable insights on how to implement and successfully adopt AI into any organization.
IT & Tech events
That was our selection of the best IT and Tech events for 2022. Most of these are annually-held events, so don't be discouraged if you have already missed an event that caught your eye. Just make sure to plan in advance for next year.


As stated in the beginning, these events are excellent opportunities to keep on top of the latest developments in and around IT and tech, whether you are an industry professional or just a tech-savvy enthusiast. We put together a blend of onsite, online, and hybrid events in this list. Therefore, there is no excuse not to join at least one of these events.
If you are interested in various events, more than just IT and technology, make sure you visit our event page, where you can find events and conferences from all around the world in multiple categories. And to save you some time, you can filter the results by technology and country.