Copenhagen - the capital of Denmark, home to the Queen, the little mermaid, Christiania, and some of the best universities in Europe.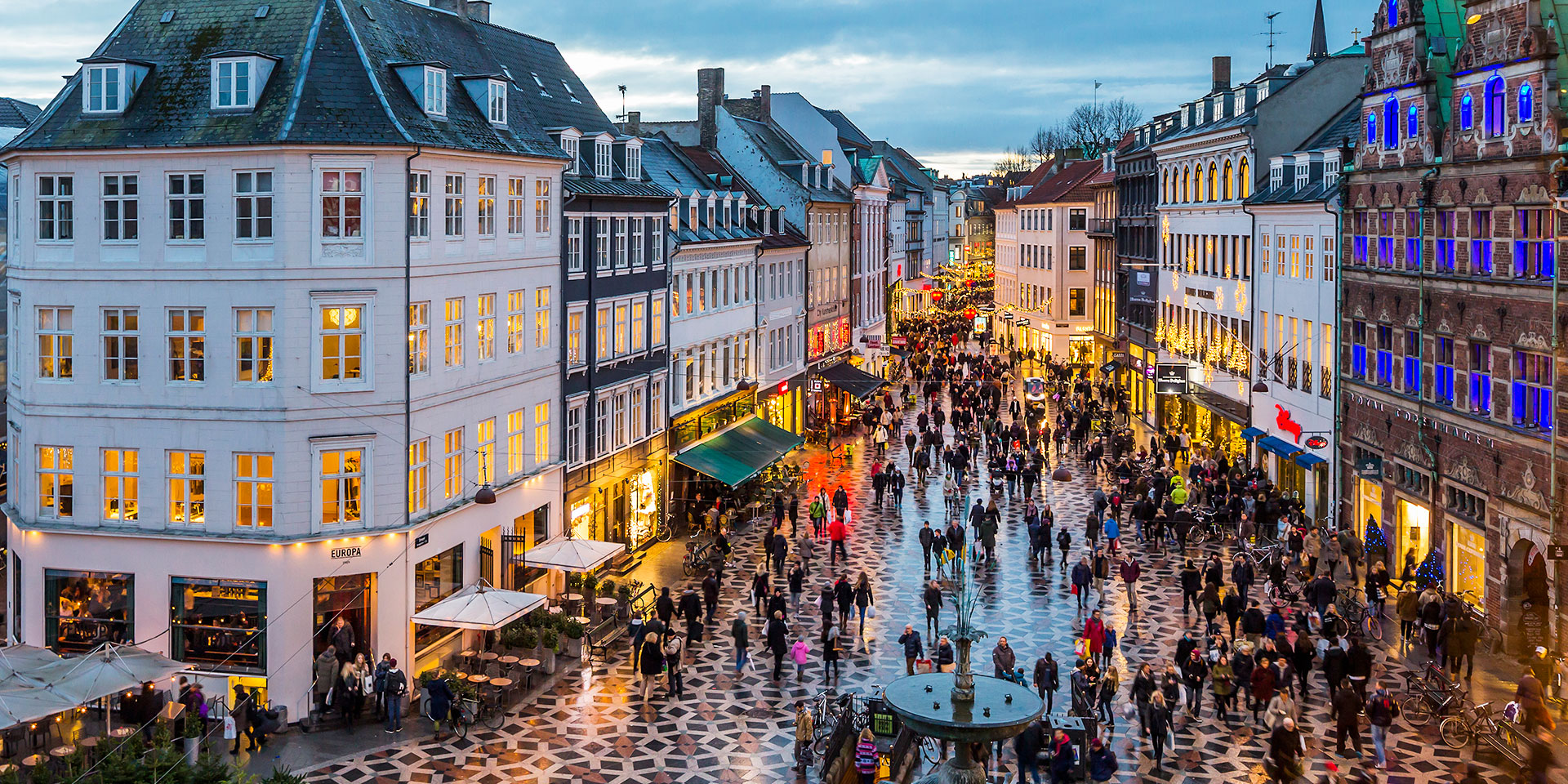 It's also the home to an amazing startup scene with various events, activities, and opportunities to those who currently have a startup or wish to join one. It's one of those leading European cities that has everything you need.
If you or your team of similar minded folk are interested in starting your own startup, joining one or just curious about what Copenhagen has to offer, then continue reading.
You'll find a list of co-working spaces for housing your own firm. All the resources that the universities in Copenhagen has to offer, including various events.
Meetups to explore the world of tech-startups and to expand your network. Plus, online resources and local investor/venture capital firms to assist your startup. All located within Copenhagen.
Here is your all-in-one guide to the Copenhagen startup scene.
[Related article - Top 25 Most Badass Startups in Denmark]
Co-working spaces in Copenhagen
Corporations have many things in abundance, and one of them is office space. Startups aren't so lucky. While remote work offers flexibility, nothing beats productivity like being in an office.
Where you're surrounded by other like-minded individuals to motivate, support, and to teach you valuable information and skills. Co-working spaces are a perfect place to have a Friday bar every now and then with your colleagues.
Despite Copenhagen being a rather small city, there are a number of co-working spaces located all over the capital.
Whether it's in the middle of everything or slightly further away, short term or long term. The majority of the co-working spaces in the city offer different options suited to you and your startup's needs.
For instance, If you need an office for a meeting or want your very own private office, consider the options below. The prices vary accordingly.
The budget for the different office locations can vary from the hundreds to the thousands and some of the co-working spaces charge per the agreement.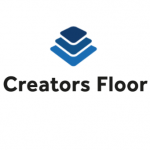 Creators Floor is one of Symbion's three co-working spaces in Copenhagen. Located on the campus of Copenhagen Business School. The office fits around 30-40 companies and is also part of Accelerace, part of the part of the Symbion family, which support startups.
Price: starting at 2.495 dkk
Address: Howitzvej 60, 1, 2000 Frederiksberg
Number: +45 3917 9666
Email: info@creatorsfloor.dk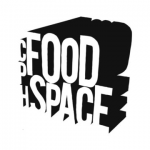 Co-working space dedicated to Danish and Nordic food industry startups.
Price: starting at 1.800 dkk
Address: Slagtehusgade 11, 1715 Copenhagen
Number: +45 2532 7996
Email: miamaja@kitchencollective.dk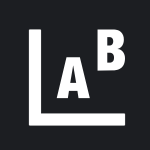 An innovation space and home for 50 FinTech startups and centre for the Nordic FinTech ecosystem.
Price: starting at 2.500 dkk
Address: Applebys Pl. 7, 1411 Copenhagen
Number: +45 3016 1123
Email: ny@copenhagenfintech.dk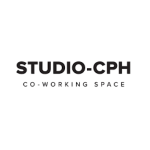 Co-working space for 16 people in a chic and stylish space. Studio Copenhagen provides an ideal balance of creative professionalism and a social work environment.
Price: Contact for pricing
Address: Classensgade 25A, 2100 Copenhagen
Number: +45 3122 6836
Email: bp@eskildhansen.com
An old autobody stop turned into a co-working space. "The Mansion" is a space designed to feel like a second home with many activities to help your startup take off.
Price: Contact for pricing
Address: Vermundsgade 13-15 2100 Copenhagen
Number: +45 6011 2244
Email: info@sunordic.org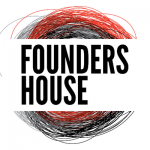 A space for diehard tech startups. The co-working space hosts many conferences and talks.
Price: starting at 1.950 dkk
Address: Njalsgade 19D, 2300 Copenhagen

Green startup community and incubator for creative entrepreneurs and NGOs focusing on sustainability. Greencubator strives to create an informal and collaborative workspace and offers free events and counseling for its members
Price: starting at 1.000 dkk
Address: 1, Nørrebrogade 20, 2200 Copenhagen
Number: +45 42762676
Email: info@greencubator.dk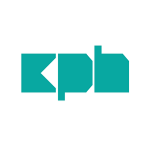 KPH, a non-profit company, focuses on helping social entrepreneurs. The startup must be working on one of the 17 Sustainable Development Goals to be eligible to join the community.
Price: starting at 650 dkk
Address: Enghavevej 80C, 3.-4. sal 2450 Copenhagen
Number: +45 5217 3852
Email: office@kph-projects.dk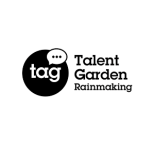 Co-working space decided to tech startups. Over 300 entrepreneurs are part of the community. Special perk, members get unlimited use of meeting rooms.
Price: starting at 1.400 dkk
Address: Danneskiold-Samsøes Allé 41 1434 Copenhagen
Number: +45 6053 9154
Email: hey@rainmakingloft.dk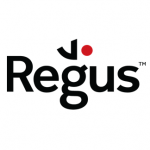 Regus is a chain of office and co-working spaces in 120 countries. There are three locations in Copenhagen offering co-working spaces. Special perk, as a member you can use any of the 3000 locations worldwide for free.
Price: contact for pricing
Address: Regus Raadhuspladsen, Regus City, Regus Noerreport
Number: +45 3337 7210
A workspace and a protoworkshop for entrepreneurs. Republikken focuses on bringing ideas to life. Special perk, there is a laser cutter on site (additional fees apply).
Price: starting at 850 dkk
Address: Vesterbrogade 26 1620 Copenhagen
Number: +45 8830 0122
Email: info@republikken.net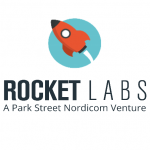 It is an office space dedicated entirely to tech startups and digital entrepreneurs. Their mission is to create a 100% care-free environment.
Price: starting at 1.000 dkk
Address: Hejrevej 30, 2400 Copenhagen
Number: +45 5189 6043
Email: rolf@rocketlabs.dk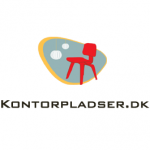 Co-working space with two offices, established with a general focus on low cost for startups. Special perk, unlimited use of meeting rooms.
Price: starting at 2.330 dkk
Address: 2 locations: 1: Gammel Mønt 19A, 1117 Copenhagen, 2: Købmagergade 26C, 1150 Copenhagen
Number: +45 2066 0001
Email: kb@kontorpladser.dk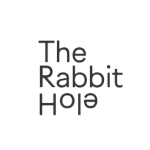 The Rabbit Hole won the best co-working space in Copenhagen for 2018. Special perk, space is dynamic and can be turned into a lecture hall or a workshop venue.
Price: starting at 1.200 dkk
Address: Frederiksberg Allé 25 1820 Frederiksberg
Number: +45 2629 5926
Email: info@therabbithole.dk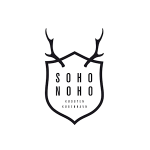 A community built on the idea of working smart and fun. The co-working space, with other 500 members, offers a wide range of services. Special perk, the space also hosts parties.
Price: starting at 1.500 dkk
Address: 2 locations: SOHO: Flæsketorvet 68.1 1711 Copenhagen V, NOHO: Flæsketorvet 26 1711 Copenhagen V
Number: +45 7013 6000
Email: info@soho.dk or info@noho.dk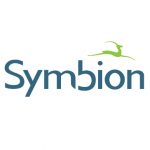 The main co-working space of the company in Copenhagen. They have created a platform for knowledge sharing, which include seminars, lectures and presentations. Special perk, Symbion has it's own conference center.
Price: starting at 1.395 dkk
Address: Fruebjergvej 3 2100 Copenhagen
Number: +45 3917 9999
Email: info@symbion.dk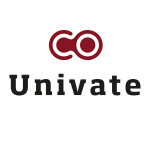 Univate is the last of the three co-working spaces owned by Symbion's, it is located on the campus of the University of Copenhagen (KU). Special perk, close cooperation between KU and ITU.
Price: starting at 1.395 dkk
Address: Njalsgade 76 2300 Copenhagen
Number: +45 3917 9444
Email: info@univate.dk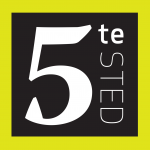 Co-working space, which consists of more than 80 companies and over 130 office colleagues. Created in 2011 as a natural development of a smaller set-up with large industry span and a hugely cozy atmosphere.
Price: Contact for pricing
Address: Gothersgade 11A, 1123 Copenhagen
Number: +45 3325 5800
Email: mail@5tested.dk
University resources
Copenhagen is the home to several high-ranking universities in both Europe and globally. Several Copenhagen University alumni have been awarded Nobel prizes and laureates through research associated with the institute.
They offer stellar education to both local and international students, and courses to those already on the job market to improve their competencies.
They offer a variety of workshops, events, and programs to assist students and non-students who are interested in entering the startup scene through career fairs hosted at the institutions.
CBS is Denmark's largest business school with over 21,000 students. The university heavily bases it's learning through research and research-based learning.
Copenhagen School of Entrepreneurship (CSE)
is the largest student entrepreneurship community in Denmark. CSE partners with private business and helps students build sustainable businesses through incubator and accelerator programs.
Address: Solbjerg Pl. 3, 2000 Frederiksberg
Number: +45 3815 3815
Email: cbs@cbs.dk

IT University of Copenhagen's mission is to deliver leading teaching and research in the IT field enabling Danish companies to create more value through IT.
Startup Programme for ITU students offers an incubator, funding, and mentorship for students.
Address: Rued Langgaards Vej 7, 2300 Copenhagen
Number: +45 7218 5000
Email: itu@itu.dk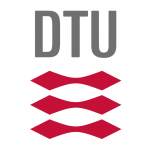 DTU is one of the highest ranked technical university in Europe with a strong international pedigree.
DTU just opened its new entity called DTU Entrepreneurship is a center for technology entrepreneurship. It focuses on three areas: education, research, and startups.
Address: Anker Engelunds Vej 1 Building 101A 2800 Kgs. Lyngby
Number: +45 4525 2525
Email: dtu@adm.dtu.dk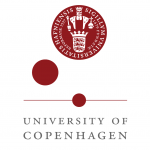 The University of Copenhagen (KU) is one of the oldest universities in the world, founded in 1479. The university is home to over 39,000 students from all over the world.
KU is home to the Science Incubator, which helps members develop ideas, apply for funding, and finding new members.
Address: Nørregade 10 Postboks 2177 DK-1017 Copenhagen
Number: +45 3532 2626
Email: ku@ku.dk
Venture capital firms
All startups need capital to function. There is a multitude of ways to gain capital, whether it's a bank loan, or investments coming from crowdfunding.
Even so, it can be hard for startups to finalize a loan from the bank due to lack of necessary collateral from the company's side, or gathering capital from crowdfunding, due to being unknown on the market.
Capital through venture firms is an option, as they invest in businesses and newly formed companies due to the potential that they possess, despite the risk associated with these kinds of investments.
Copenhagen is the home to different venture capitals who invest in all manner of companies. Each venture capital offers a variety of support and assistance to those who show potential with their newly started firms.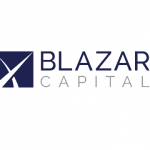 Blazar Capital focuses on creating global online leaders in the direct-to-consumer eCommerce space.
Portfolio: Nordgreen, Messyweekend, Jamie Looks, Project Nord
Address: Købmagergade 3A,1150, Copenhagen
Email: hello@blazarcapital.com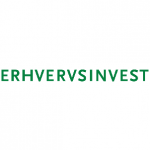 Erhvervsinvest has four funds which invest in SME in Denmark. Erhvervsinvest helps funded companies with general management, financial management, internationalization, marketing, and human resources.
Portfolio: Bogballe, Gasa Group, Robco Engineering, DYKON
Address: Jægersborg Alle 4, 2920 Charlottenlund
Number: +45 7020 3292
Email: tm@erhvervsinvest.dk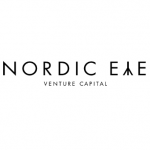 The firm focuses heavily on the go-to-market planning and execution of startups. Helping them grow, adding value and eventually exiting.
Portfolio: Coinify, bellabeat, AirHelp, Jellynote
Address: Nyhavn 16, 1051 Copenhagen
Northcap invests in ICT B2B and B2B2C start-ups in Northern Europe. The firm invests in seed, early stage, and growth stage. Helping startups with business development in areas such as strategy, internalization, sales processes, recruitment, and organization.
Portfolio: colego, linkfire, IntelePeer, Zapera
Address: Norre Farimagsgade 13, 1. th 1364 Copenhagen
Number: +45 7022 4020
Email: info@northcap.vc
North-East Venture invests in companies in four main sectors fintech, re-commerce and online market places - consumer lifestyle and sustainability, AI and VR/AR.
Portfolio: Rokoko, Aiayu, Iconfinder, Bownty
Address: August Bournonvilles Passage 1, Kgs Nytorv 1055 Copenhagen
Email: info@nev.nu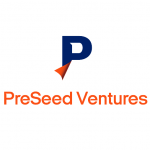 PreSeed Ventures is Denmark's largest and most successful early stage investor and innovation incubator. Preseed Ventures is owned by the Technical University of Denmark.
Portfolio: Vivino, Trustpilot, lunar way, Templafy
Address: Diplomvej, 2800 Kongens Lyngby
Number: +45 7734 0755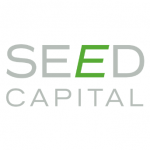 SEED Capital is the largest and most active seed stage venture fund in Denmark. The firm is specialized in identifying, financing and developing competent and innovative entrepreneurial technology companies of the future and invests from seed stage through to exit.
Portfolio: Trustpilot, Vivino, Templafy, Lunar Way
Address: Højbro Plads 8-10 1200 Copenhagen
Email: info@seedcapital.dk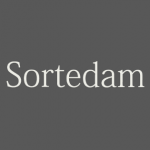 Firm investing in business ideas within web and mobile. Helping startups in need of technology development competencies, a supporting startup framework, and access to funding.
Portfolio: eeSea, Comundu, Evertale, Contentcube
Address: Njalsgade 19D, 1 fl 2300 Copenhagen
Number: +45 2530 2590
Email: michael@sortedam.com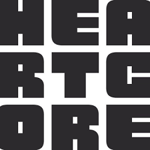 Heartcore Capital invests in two main areas tech and life science. Both areas have dedicated funds and investment teams.
Portfolio: evolva, OxThera, Prezi, Cloud Made
Address: Lautrupsgade 7, 2100 Copenhagen
Number: +45 2012 6000
Email: contact@heartcore.com
The Danish Growth Fund is a state investment fund. The fund along with private investors have co-financed over 7,300 Danish companies.
Portfolio: AllUnite, Asetek, A-vask, CBIT
Address: Strandvejen 104, 2900 Hellerup
Number: +45 3529 8600
Email: vf@vf.dk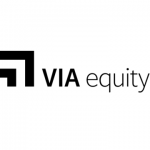 Via Equity invest in companies of all sizes, with a strong position within the region, companies in high growth markets, and others. The firm works with two Limited Partners PFA and ATP.
Portfolio: profit software, adform, Elogic Systems, host Nordic
Address: Strandvejen 58 2900 Hellerup
Number: +45 3977 5060
Email: jhz@viaequity.com
Online news, resources, and newsletters
Stay up to date with the latest news and available resources in the Copenhagen startup scene by checking out the websites below.
Each website has its own type of resources and blog with posts on topics that are informative and relevant. Some of the websites offer newsletter subscriptions so you're constantly updated through e-mail on the latest industry news.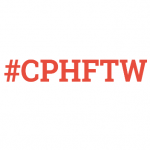 #CPHFTW is an online tech startup community for the Øresund region. The online resource offers a startup directory, events calendar, job search, and blog posts. Their mission is to better the Copenhagen and Øresund region startup ecosystem by bringing together the entire community.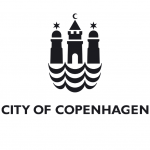 The City of Copenhagen offers entrepreneurs and startups a variety of resources so they can launch their business. The city offers courses, get individual counseling, help on how to register your business, tools for development and networking opportunities.
Email: erhverv@kk.dk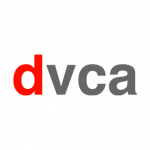 DVCA has more than 250 members. The organization aims to strengthen members' business, networking, and competencies through a number of activities and committees with specific topics on the agenda.
Email: dvca@dvca.dk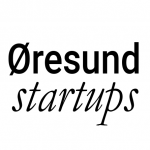 Øresund Startups is an online community for Øresund Region (both Danish and Swedish sides). The platform provides practical information for new startups, a directory of co-working and office spaces, events, and job search.
Email: info@oresundstartups.com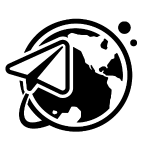 Online calendar with all the startup events in Copenhagen, as well as, a blog and reading list.
Email: info@startupdigest.com
In conclusion
Copenhagen is a vibrant community for startups. The city, the local organizations, the flat hierarchy work culture, and the socialistic nature of Denmark.
The capital and the rest of the country is an attractive place for entrepreneurs and innovators to dabble in the tech-startup world and see what good might come out of it.
With successful stories like Trustpilot and Tradeshift, both Danish companies, it's clear that startups have a lot of opportunities in Denmark.
While Copenhagen is nowhere near as big or as populous as other major cities. It makes up for its small size with the benefits and opportunities that it has to offer to the people and all the those who are considering to become a part of it.
The way things are looking now for the Nordics, it's guaranteed that the future of Copenhagen's startup scene will look different and more widespread than it is now.
Research by Jonatan Santillan Delgado