Venture Capital
If you're looking to get a leg up on the competition or find your next wise investment, our platform can help you become more efficient and accurate with your due diligence.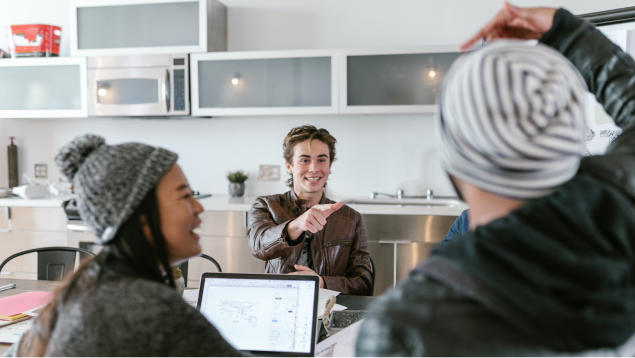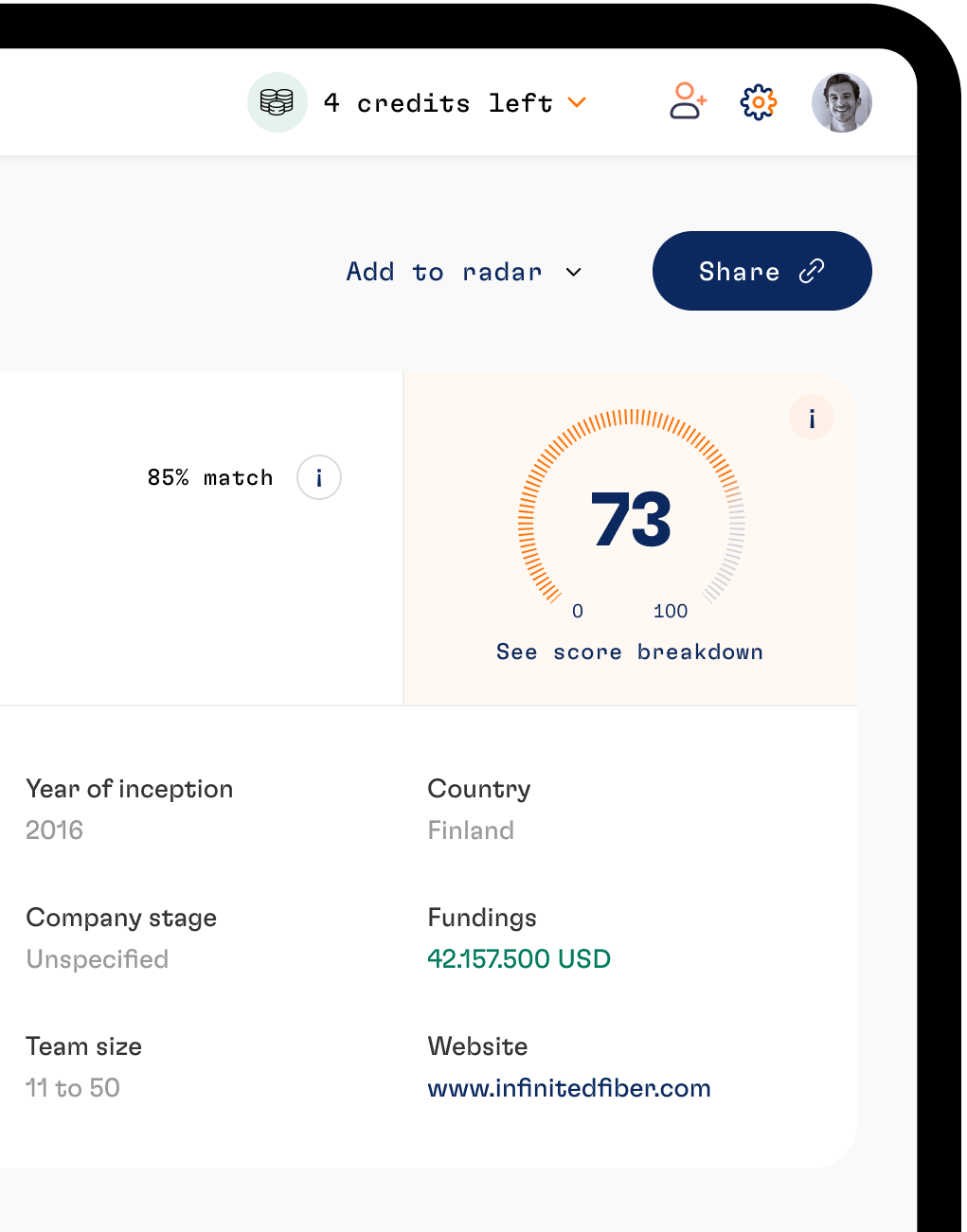 Stay one step ahead
Some might see VC as a numbers game, with the winners being the ones spending the most time researching their investments. We see VC as an imagination game, where our platform does all the research and analytics, and you get more time to be creative with your investments.
See pricing
Want to get more diversity in your investment portfolio?
Start searching right now.
For free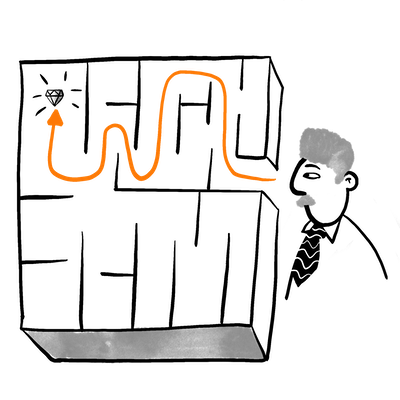 Harness the innovation economy
Our platform is built to make your investment research smarter, more accurate and more efficient. Our platform will allow you to map out sectors, trends, clusters or your competition and use this data to predict the most lucrative investment opportunities.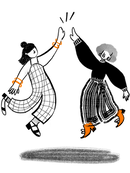 Discover new partnership candidates
Apply strategies and management techniques that allow your venture to separate itself from the pack and move towards a market leadership position.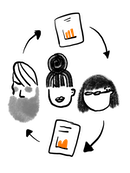 Present concrete results to your team
Our platform's machine learning algorithm produces results that can be qualification and validated through technology analysts to ensure concrete data.
Your all-in-one Hub

Team Collaboration
Collaborate with efficiency. Vote together, annotate, plan and share results with your team members and relevant stakeholders.

Analyst Research Papers
Sometimes you need just the bullet points, and other times, you'll need full deep dive. Our system gives you access to both. Select an item on your list, and our analysts will get to work and provide you with a detailed report based on the data you need.

3rd Party Integration
We know we're not the only system demanding your valuable attention, which is why we have built-in integrations with Teams and Slack to help your workflow stay efficient.

API Integration
Built-in API integration allows our platform to coordinate with any custom management, process or database system your business might have.

Variable Search
Whether you want to simply input a URL and let our AI find similar references, or describe the context of the inquiry for more specific requests, our platform will serve you the accurate answers you need.

Radar
Whether you're looking to find clusters, companies or follow industries, simply add search results to a radar - and we will update you and your team every time something new happens.

Cluster Map
When you're searching for those diamonds in the rough, you can make the experience a lot less challenging by creating cluster maps that give a grand overview of various markets, segments, companies or technologies.

Define Sectors
Want to follow the latest trends or deep dive into specific sectors? Our platform lets you define and add parameters to the sectors you want to follow, add them to your radar, and keep up to date with the advancements, tech, and trends.