The definition of a unicorn startup is both simple and important. To be identified as one, a privately held company should have a value above $1 billion and be founded in or after 2003.
Once answering these characteristics, the growth of the venture determines whether it has reached the point of becoming a decacorn, having value over $10 Billion, or a hectocorn, having a value over $100 Billion.
The definition of such a phenomenon was set by the investor and founder of Cowboy Ventures, Aileen Lee, in 2013 when she decided to characterize these significant enterprises as these mythical creatures.
Most of these companies have succeeded in becoming billion dollar unicorns by applying the principle of being first to disrupt and found the way of being consistent in improving through innovation.
Besides this, according to surveys, 62% of the addressed enterprises have found the key to success in simplifying consumer's lives by providing products or services affordable to them. All these factors resulted in an average of four unicorns being born every year.
The recipe for a well-baked unicorn?
The right product and the right vision
It all starts with a vision! But that's not all. In a fast-changing environment of a startup, where one can vanish before even making a name, a team should be united and should pursue the same goal. Once one has this, the crucial moment of having the right product comes. That's the time when one should know what the customers desire.
- What is the demand for your product/service?
- Is there a customer segment that needs what you do right now?
- Is the market big enough?
Too many questions, right? And you need to answer these crucial questions before even starting your journey.
The "be prepared to fail" attitude
This should be every startup's number one policy. Accepting the failure before it even happens keeps you prepared, unsurprised, and always having a backup plan to keep you upright at all times. But even if it caught you by surprise, panicking is not the answer.
Admit you failed, fix it and come back stronger than yesterday. That is, however, one of the most followed principles of the lean startup methodology that many entrepreneurs follow.
[Related Article - 66 Mistakes Every Startup CEO makes]
Know your audience
Be aware of the importance of having the right target segment under your arm. These are the customers that can boost your startup from "no horn" to a unicorn and have the power to place you under the spotlight. But that's definitely not all.
At the end of the day, you need to pay your debts and expenses back, don't you? Underestimating the buyer's power will always play against you, so find the right consumers of your product or service and keep them satisfied so they never leave you.
The right funding
You're halfway there. Don't risk losing everything that you've been fighting for because you didn't follow the steps. Is that worth it? Take the time to follow the rules and do it right and get the startup valuation you deserve. Don't risk giving away more equity then you have yourself just because you couldn't ask for help from one family member you haven't spoken to in a while.
Instead, choose to directly call venture capital firms. Many startups do this, and they end up having nothing but the story.
How unicorns get funded
To get on the market is not a piece of cake based on a raw idea, even if it is extraordinary, but one needs to get the opportunity to place and develop it, or in other words, get funded so they can afford it. There are three types of investments that a standard unicorn usually goes through.
1. Seed investments mostly come from angels, family members or friends, and crowdfunding. An example of which is the creator of the "unicorn" label, Aileen Lee. This type of investment is characterized as very early financing before the startup has generated any money.
2. The venture capital (VC) is financing usually provided to startups that successfully show likeliness for growth. This type of funding doesn't give a kick start to the company, but the possibility of growing and becoming more complex and ready to compete in a shorter amount of time.
3. The growth capital is the means for every startup that is planning expansion or acquisition but didn't generate enough profit to fund it. Aside from that, it is the way that a company can be financed in order to be secured and continue boosting its current growth strategy.

Who invests in unicorns?
Countless venture capital firms have invested in numerous unicorns, some of which turned out to be giants and a fundamental part of our life. But different firms have different interests. Many choose to focus on funding growing enterprises, where the risk is lower and the return on investment almost fully secure.
But there are the ones choosing to seek the potential in a newcomer and take the risk, for the sake of being a part of a widely known company, like Walmart, Amazon or Apple. After all, they all started from scratch and built empires with the help of a few investors who believed in their ability to become successful.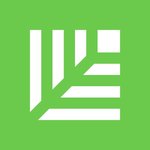 Sequoia Capital is one of the greatest unicorn funders, investing heavily in China, the United States, Israel and India. Functioning for the last 50 years, the company invests in all stages of a startups' journey from its start to its potential growth. Some of these companies include world-known giants, like Google, Instagram, Stripe etc.
Founded: 1972, Donald T. Valentine
Funded: 40 out of 270
Incl: Google, Instagram, Stripe
Location: Menlo park, California, USA
Sectors the company invests in: all stages startups, private and public companies, technology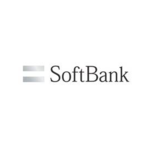 The 38th biggest public company, according to Forbes. They focus on telecommunications, e-commerce, technology, etc., and were founded in 1981. They have been growing ever since. SoftBank Group has subsidiaries like the Alibaba Group, Yahoo! Japan and several more, and has been the main investor of WeWork.
Founded: 1981, Masayoshi Son
Funded: 13 out of 270
Incl: WeWork
Location: Tokyo, Japan
Sectors the company invests in: early-stage startups, e-commerce, technology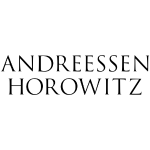 Before finding the firm in 2009, the two co-founders were already interested in investing in tech companies. Through the years, the company has invested in many huge firms, most of which have become a part of our daily lives. Twitter and Airbnb, social media companies, and entertainment, as long as they have built their business models around technology.
Founded: 2009, Marc Andreessen, Ben Horowitz
Funded: 12 out of 270
Incl: Airbnb, Twitter
Location: Menlo Park, California, USA
Sectors the company invests in: early-stage and growth phase startups, social, e-commerce, IT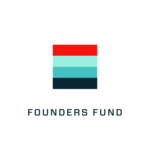 The venture capital firm is involved in building upon world-known enterprises, some of those being Facebook, Google, SpaceX and many more, all in various different fields. The fact that the company doesn't set limits for who to invest in is maybe what brought them to the capital of $3 billion two years ago.
Founded: 2005, Peter Thiel, Ken Howery, Luke Nosek
Funded: 8 out of 270
Incl: SpaceX, Facebook, Google
Location: San Francisco California, USA
Sectors the company invests in: all stages startups, Ai, advanced computing, aerospace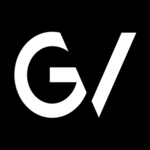 Currently known as GV, the firm is independently operating from Google. By the end of 2014, they have seized the potential of up and coming European Startups, and have decided to invest $125 million of its capital, to support the entrepreneurial-driven field. Since then, GV moved their focus towards seed investments, rather than enterprises in growing stages.
Founded: 2009, David Krane
Funded: 8 out of 270
Incl: Uber
Location: Mountain View, California, USA
Sectors the company invests in: all stages startups, data & Ai, robotics
Sectors to pay attention to
Unicorns are more common than they used to be. A study from August 2018 shows that there are currently more than 260 unicorns around the world, and that number keeps rapidly growing. Due to the vast number of unicorns, it wouldn't be possible for them to dominate the same field, and the competition would snuff them out.
That is why, with time they have succeeded in conquering almost all the diverse sectors on the market, not by cutting corners, but as a result of being innovative and unique in their own territory.
The most exciting for startups to get into are the technology-oriented sectors. These are also the sectors that investors prefer to target when it comes to funding. Yet, that doesn't mean one will be disregarded if coming with a strong and sustainable vision.
The top three leaders of these industries are e-commerce, internet and software, fintech, etc. overtaken by almost half of the unicorns nowadays.
The top of the billion unicorns
Looking at the top 10 leading unicorns right now, it is clear where the newborns are coming from. Almost half of the 260 billion-dollar startups are based in the United States, there is definitely something fruitful in the American soil.
May that be the endless investment options and firms, or just the mindset and the ability of Americans to choose the right path and have the right answers. We will never know, but one thing is for sure, there is a reason for startups growing so fast in the USA, and predictions are showing that many new ones, such as Flexport, Digitalocean, and Betterment, are ready to jump over the billion sign any moment.
China is second in line after the United States by the growing number of unicorns in various sectors, from the food-growing industry to fintech, with a total valuation of around $277 billion combining the overall number of Chinese-based unicorns, according to latest reports, and the number is increasing. In fact, that figure doesn't include Ant Financial, the founded in 2014 technology company providing financial services.
Ant Financial covers a valuation of $150 billion just by itself. The company found its way to success by targeting the market for mobile and electronic payments. That doesn't make it just the most developed and prized fintech company in the world, but also the highest by value unicorn on the planet.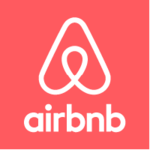 Need a place to stay while traveling or just visiting someone? The disruptive company succeeded in expanding to 191 countries. Their growth is impressive, and they also implement corporate social responsibility programs. One such venture is "Airbnb Open Homes", a platform that offers temporary accommodation to more than 11,000 victims of natural disasters or illness.
Founded: 2008
Founders: B. Chesky, J. Gebbia, N. Blecharczyk
Value: $31 Billion
Location: San Francisco, California, USA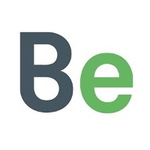 Bloom Energy is responsible for bringing clean and affordable energy to the world. Based on experience with research and many projects, since the early 2000s, the company has been working on building a fuel cell for NASA, making it possible for air and fuel to be directly produced from the electricity that has been generated by solar panels.
Founded: 2001
Founder: K. R. Sridhar
Value: $3 Billion
Location: Orleans, California, USA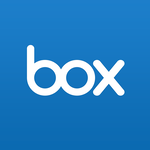 Not just a box, but a key asset for a successful business. Box provides the space needed for a company to save, organize and manage all of its content with no worries about where the last annual report went. And FYI, almost 70% of Fortune 500 companies chose to trust Box, isn't that a quite good advertisement?
Founded: 2005
Founders: A. Levie, D. Smith
Value: $3,73 Billion
Location: Redwood City, California, USA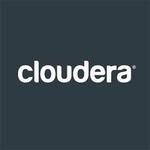 A child of Silicon Valley's geniuses, the company is going for it with Machine Learning. The software company is working based on cloud and provides service and support for all the products which they offer, including data storage, analytics, data engineering etc.
Founded: 2008
Founders: C. Bisciglia, A. Awadallah, J. Hammerbacher
Value: $2,8 Billion
Location: Palo Alto, California, USA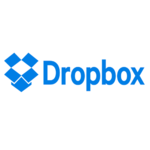 The file storage service is not the only feature the company offers, but it also keeps working for you once you've stored your files! Some other features include synchronising your devices or offering services that boost team-building. No matter if creating technology, designing clothes or selling food products, big and small companies around the world have already signed in for using DropboxBusiness. Names like Adidas, National Geographic and Ben&Jerry's use this cloud storage to store their data.
Founded: 2007
Founders: D. Houston, A. Ferdowsi
Value: $9 Billion
Location: San Francisco, California, USA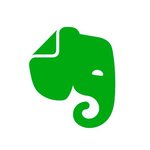 There is no more need to be stuck with the apps that your software provides! Regardless of the type of system your phone supports, the Evernote app is there for you to capture the greatest ideas at the very moment it's conceived. The company focuses on providing not just that, but also voice recordings, to-do lists and many more in order to keep your notes organized.
Founded: 2004
Founder: S. Pachikov
Value: $1,2 Billion
Location: Redwood City, California, USA
For over 14 years, the greatest of all social media continues growing and develop all the time. A simple chat with friends or vacay pictures is only some of the key features that Facebook provides. One can grow their business exponentially if used in the right way. An interesting fact is that almost 80% of all the Facebook users are using it through their phones, maybe that could be something worth considering next time you're sharing an image.
Founded: 2004
Founders: M. Zuckerberg, C. Hughes, D. Moskovitz, E. Saverin, A. McCollum
Value: $590 Billion
Location: Menlo Park, California, USA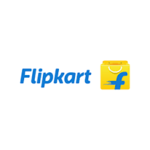 The Indian electronics retail may be the largest Amazoncompetitor, which was in fact found by former Amazon employees Sachin Bansal and Binny Bansal. Starting by simply selling books, Flipkart has grown to sell almost all kinds of electronics and personal products which are of an everyday use.
Founded: 2007
Founders: B. Bansal, S. Bansal
Value: $7,9 Billion
Location: Bengaluru, India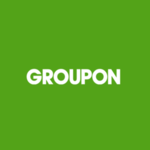 Groupon is the US marketplace where deals of all kinds and industries can be found. Looking for a local place to have some fun, a restaurant to have a meal, or just to spend some "me - time" at a local spa? That's the place to find a 20% off or even more.
Founded: 2008
Founders: A. Mason, E. Lefkofsky, B. Keywell
Value: $2,8 Billion
Location: Chicago, Illinois, USA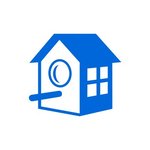 The 13 years old accommodation rental website offers the opportunity to find homes in 190 countries, almost as many as Airbnb. Through HomeAway, one can find everything from a barn to a castle. And for around $442 per year, everyone can publish their property, and have it listed every time a traveler is searching for the criteria matching your property.
Founded: 2005
Founders: B. Sharples, C. Shepherd
Value: $3,4 Billion
Location: Austin, Texas, USA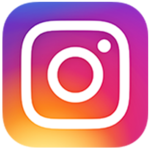 Are you one of the 4.2 billion users of Instagram. The growing social media is the perfect place for promoting your business, being an influencer and inspiring your audience, or just having a personal profile sharing pizza pictures, which, for a matter of fact is the most Instagrammed food globally.
Founded: 2010
Founders: K. Systrom, M. Krieger
Value: $100 Billion
Location: Menlo Park, California, USA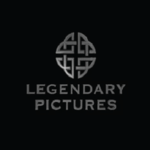 A leader in the entertainment industry, the US-based motion picture company has established partnerships with other giants such as Warner Bros and Universal Pictures which distribute their movies. Until now the company has produced 53 feature films, many of which inspired by the comics, and many of which turned out to be very successful. Aside from this, Legendary Entertainment supports Legendary Television and Legendary Comics.
Founded: 2000
Founder: T. Tull
Value: $3 Billion
Location: Burbank, California, USA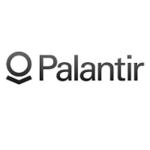 Palantir Technologies established 15 years ago is a private US software company dealing with analytics of big data. At the beginning of 2014, it was defined as one of the most valuable technology-based companies in Silicon Valley. One of the company's biggest projects, Palantir Gotham, has been used for cyber analysts, fraud investigators, and military purposes, unlike Palantir Metropolis, which is focused on banks and finances.
Founded: 2003
Founders: P. Thiel, N. Gettings, J. Lonsdale, S. Cohen, A. Karp
Value: $20,5 Billion
Location: Palo Alto, California, USA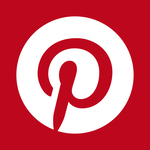 For those looking for any kind of idea or unique occasional gifts, the mobile app and platform is the place where many get inspired by a shared picture or even a step by step tutorial. Surprisingly, Pinterest is considered the fastest growing website and the second most used social network by the number of users.
Founded: 2010
Founders: E. Sharp, B. Silbermann, P. Sciarra
Value: $12 Billion
Location: San Francisco, California, USA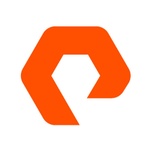 With over 5,150 customers around the world, the data storing company offers its customers the opportunity to straighten their business models by seeing data as an asset and building data-centric strategies. Since its recent acquisition with StorReduce, the company started managing unstructured data and multi-cloud environments.
Founded: 2009
Founders: J. Colgrove, J. Hayes
Value: $5,5 Billion
Location: Mountain View, California, USA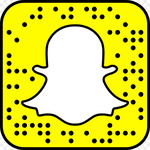 In the case of Snapchat the phrase "not afraid of failure" applies completely, since the company only became successful after its 34th attempt. The social media has an average of 3.5 billion snaps sent every day. Additionally, to its various constantly changing filters, Snapchat decided to design the "Spectacles" sunglasses, allowing you to take snaps with your glasses. Isn't that convenient?
Founded: 2011
Founders: E. Spiegel, B. Murphy
Value: $17 Billion
Location: Venice, California, USA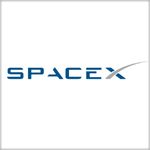 Elon Musk's company was established in 2002 with the mission of making migration on Mars possible and reducing the cost of transportation in space. The US aerospace manufacturer owns its success to his founder's entrepreneurial mindset. Led by the vision of "Making Life Multiplanetary" the company keeps inspiring astronauts all around the world to keep following their dreams.
Founded: 2002
Founder: E. Musk
Value: $21 Billion
Location: Hawthome, California, USA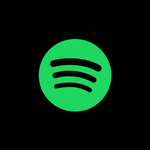 The top musical app that you can access from all devices is filled with millions of records listed in different genres and charts for matching your current mood. The business model of the company is simple – it works on a subscription basis. This hugely successful company offers premium services, and for the non-paying customers, you'll still be able to use most of the features.
Founded: 2006
Founders: M. Lorentzon, D. Ek
Value: $13 Billion
Location: Luxembourg City, Stockholm, Sweden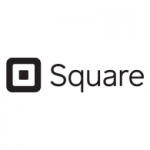 The mobile payment company made it possible for people to use their smartphones or tablets as a means of payment. It was found in 2009 and based in San Francisco. The company was named after the square-like shaped card reader, which is the first product the company produced and released. From then on they began to expand.
Founded: 2009
Founders: J. Dorsey, J. McKelvey
Value: $26 Billion
Location: San Francisco, California, USA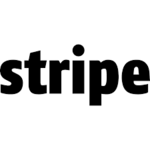 The software this technology giant has created has allowed the process of receiving payments over the Internet for the last six years. Besides that, the great platform gives the chance for running your own internet business, by being offered multiple tools for developing the closest product to what your users' demands are.
Founded: 2011
Founders: J. Collison, P. Collison
Value: $9,2 Billion
Location: San Francisco, California, USA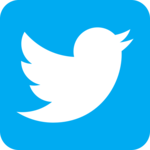 Twitter is the online social network that was once defined as "the SMS of the Internet" due to the limited number of characters (280 since November 2017) and the easy and accessible way of working with the social media. An interesting fact about Twitter is that the birdy logo didn't just come out of nowhere, it was inspired by the basketball legend Larry Bird.
Founded: 2006
Founders: J. Dorsey, N. Glass, B. Stone, E. Williams
Value: $33,2 Billion
Location: San Francisco, California, USA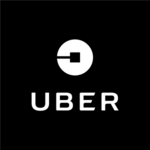 The mammoth organization based on a shared economy was found nine years ago and focused on mostly transportation and delivery. There are currently 1,5 million Uber drivers around the world, just two percent of which are female drivers. Regardless of the convenience and comfort, Uber offers to the users, there are still a lot of legal obstacles that the company faces daily, starting with the fact that the usage of the service can be unsafe.
Founded: 2010
Founded: T. Kalanick, G. Camp
Value: $72 Billion
Location: San Francisco, California, USA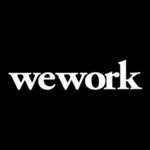 Whenever looking for a space to work in, the two entrepreneurs Miguel McKelvey and Adam Neumann created the perfect environment for you. Based on the philosophy to make people enjoy working, they offer not just a space but a community for you and everyone else like you who wants to try something different. And most importantly, the way they succeeded is simply working as a team.
Founded: 2010
Founders: A. Neumann, M. McKelvey
Value: $20 Billion
Location: New York City, New York, USA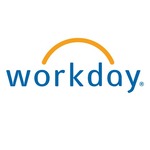 The cloud-based financial management software company was founded in early 2005 by David Duffield. Maybe the key of success for Workday is that they found a way of selling subscriptions to services rather than selling their software. One of the core values is that they have been driving the company for 13 years with excellent leadership.
Founded: 2005
Founders: D. Duffield, A. Bhusri
Value: $27 Billion
Location: Pleasanton, California, USA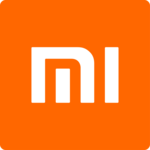 Isn't it impressive for a company to get so big without any advertising or a physical store anywhere around the world except China? Currently, the largest smartphone producer in China and the fourth in the whole world, Xiaomi is focused not only on developing phones but on other electronics and services, including laptops or mobile apps. And all this for just eight years in which the Beijing based company has been operating.
Founded: 2010
Founder: L. Jun
Value: $45 Billion
Location: Haidian District, Beijing, China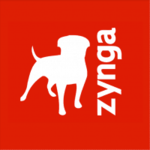 Established 11 years ago, the US game developer offers entertainment for you and your whole gang. The company has been focusing on mobile games for the most used operating systems but also for social media, such as Facebook. In 2017 the company reached its peak of success when at any moment there were 57 million games played by their 30 million monthly active users. Some of the most famous games at that time were Zynga Poker and Words With Friends 2.
Founded: 2007
Founded: M. Pincus, E. Schiermeyer, J. Waldron, M. Luxton, S. Schoettler
Value: $3,6 Billion
Location: San Francisco, California, USA
Check out the interactive map!
Not all billion-dollar businesses are led by men
Even though the top 10 unicorns, in general, are led by men, women are not less entrepreneurial. Don't be fooled by the statistics. There are successful women entrepreneurs who are passionate enough to go all the way to winning unicorn status next to their startup's name. Here are some of the many very inspiring examples we can find within the 260 lists.
Melanie Perkins – founder of Canva (Valuation $1 bill)
Having the simple goal of making people's life easier when it comes to designing while lacking any kind of similar skills or experience was enough for Melanie Perkins. The founder of Canva, the online platform lets you create the design of your desire within minutes. Perkins is incredibly accomplished, but unicorn status has not stopped her from achieving the goals of her company. It's this attitude that keeps Canva growing in the hierarchal world of unicorns.
It is important that valuations don't become the only goal. When you're growing this fast, you need the entire team to focus on things that really matter—and that's making our users' lives easier and better. But each raise is an opportunity to pause and reflect on how far we've come!

- Melanie Perkins – founder of Canva
Kendra Scott – founder of Kendra Scott Jewelry (Valuation $1 bill)
Leading a billion-dollar business came out of the blue for Kendra Scott. The passionate founder of the jewelry brand started with nothing but a dream. Now, her company Kendra Scott Jewelry has passed the billion-dollar mark and continues to expand. One of the secrets of being a unicorn, as she shares in an interview with Marie Claire, is to accept this as an opportunity to create a positive impact and to give something to the community of the business that you are working in.
It means that we have the resources to give back millions of dollars every year. We don't just write checks, we show up. We hosted 10,000 fundraising events across the country in 2017 and our employees volunteer every chance they get. We have the means to change lives for the better, and that's a gift I don't take for granted. This dream of mine acts as a platform to do something even more impactful—to make a positive impact on my community.

- Kendra Scott - founder of Kendra Scott Jewelry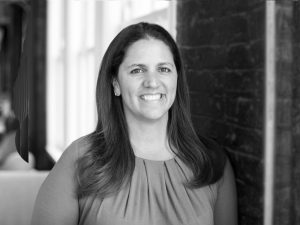 Sarah Leary – founder of Nextdoor (Valuation $1,5 bill)
Seems like the key to becoming a billion-dollar startup is not letting the valuation lead you, but in fact, to forget about it, and focus on your reason for starting your business in the first place. That's also the philosophy of the Nextdoor's co-founder, Sarah Leary, which led her to this exact stage. Excluding all the limits and obstacles in the journey and aiming higher than you even expect is the type of attitude that this entrepreneur has been following throughout her journey.
There were plenty of people who said "no" at first. The entrepreneurial journey is all about how you respond to adversity. Feedback is a gift. It is important to listen, understand why it's been given, and decide how to respond.

- Sarah Leary – founder of Nextdoor
Unicorn startup investment
As magical as the fairytale of being a unicorn sounds, it may not be as shiny as we think it is. Startups are letting themselves become dependent on the numbers and startup valuation and the fact that they will get more fame.
But at the same time, they are neglecting the fact that the purpose of being an entrepreneur is to simplify people's day to day life, create something unique and valuable or even both together.
But more importantly, are unicorns going to conquer the future of the business world, and will this become the only definition for a successful startup? We will soon find out.