What are hackathons?
hack + marathon = hackathon
What do you do at hackathons and how do hackathons work? Simple questions, yet people still struggle with the concept.
In this article, Valuer covers the different types of hackathons, hackathon ideas, and who runs them.
Included below is a short infographic detailing the lifecycle of a hackathon and a list of 50 startups that were too good to shelve beginning their journey as a startup!
Hackathons aren't just a place of sleep deprivation and working your a** off. They are a breeding ground for innovation.
The types of hackathons
There is a range of different types of hackathons, from IoT hackathons, online, summer, and sometimes even college hackathons.
They often happen over a weekend and involve a team of talented individuals who rapidly develop a solution or prototype. The best hackathon projects are then presented in front of a panel of judges.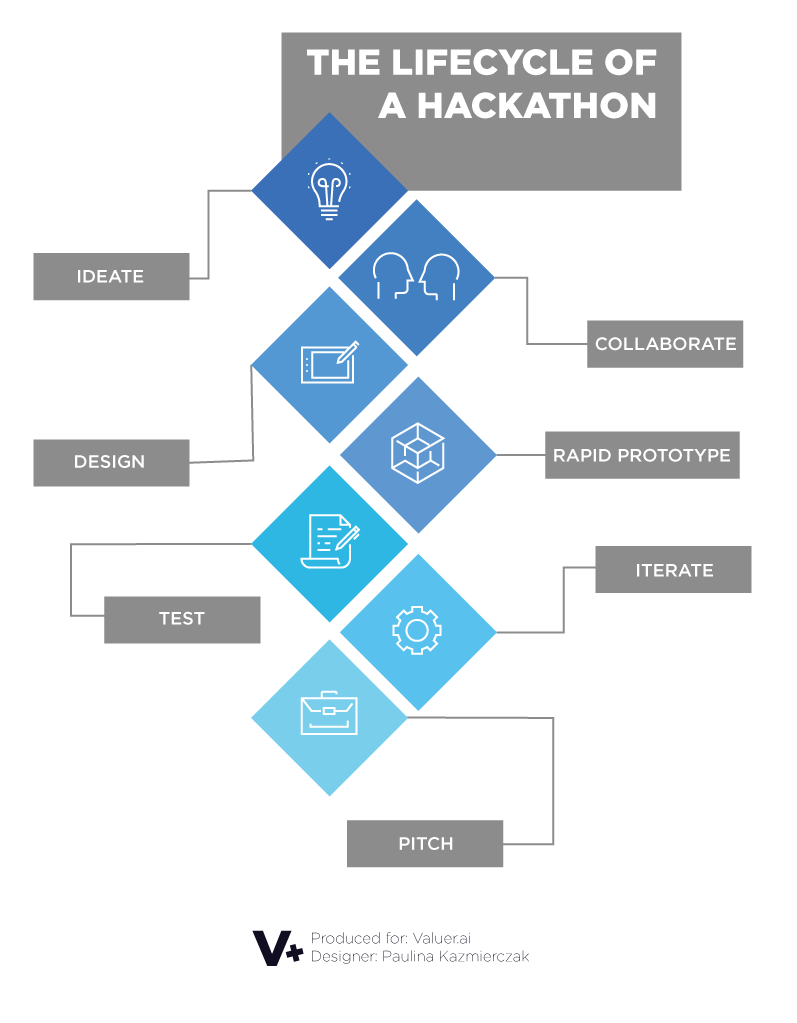 The outcome varies depending on the event but a monetary cash prize is most commonly given to the winners.
In some cases, winners of a hackathon receive a gift instead.
And for the career-hungry entrepreneur, it offers the perfect networking opportunity as scouts often attend hackathons looking for talent and brilliant hackathon ideas.
Not just for coders
The common misconception is that only coders can attend. That's not true. They'll always be in need of people from different departments to pull together.
A bunch of coders working all weekend on creating a prototype will not be nearly as effective as talented individuals with different expertise. You'll get a much fresher perspective.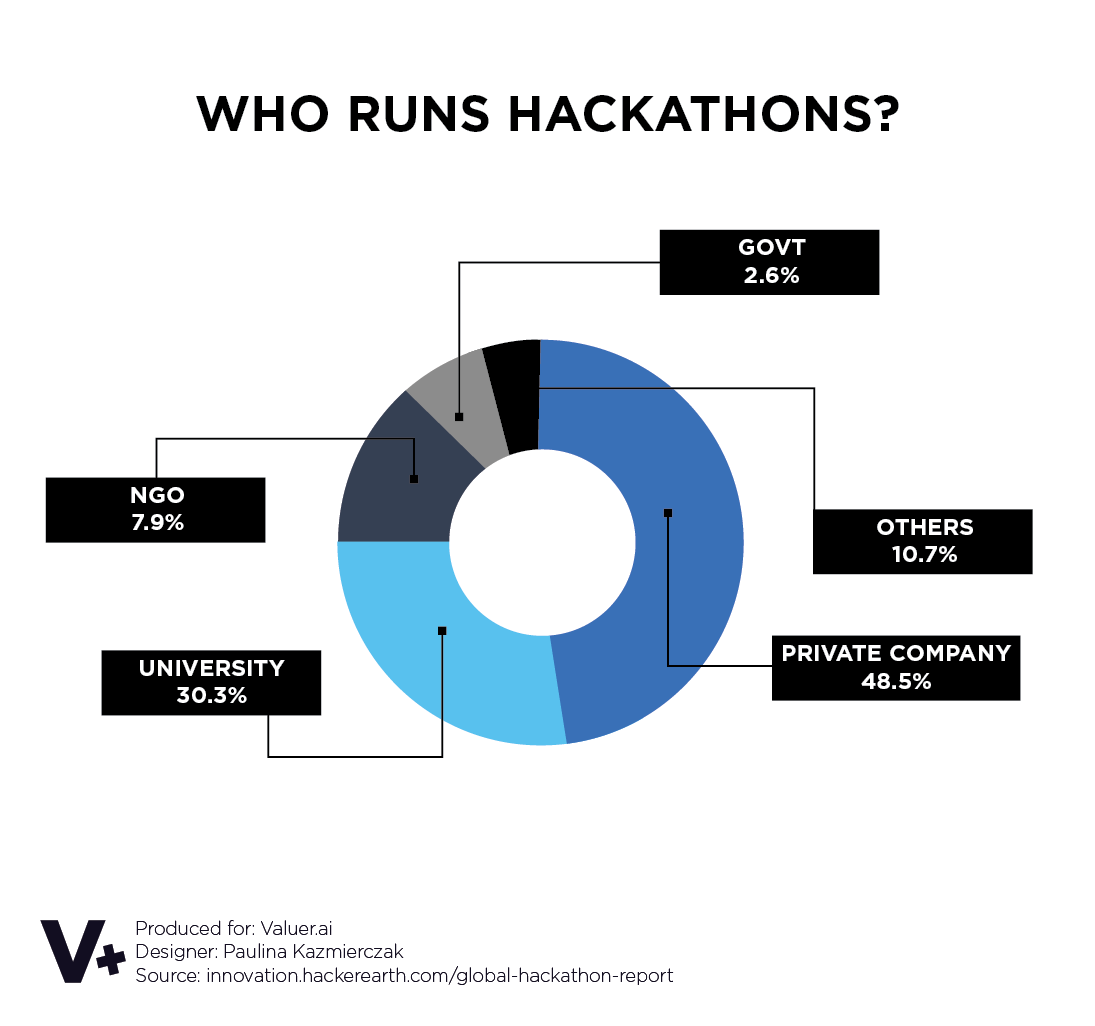 Designers, marketers, and coders are all welcome. But one requirement is being tech savvy, and that you work well under time-sensitive deadlines.
...oh and you should probably be able to handle sleep deprivation...cause you'll definitely experience some of that.
Startups that came from hackathons
Sometimes, just sometimes, these labor-intensive weekends produce something wonderful and entrepreneurial. And a new startup is born out of hackathon ideas.
So without further ado, here's our list of 50 startups that formed from hackathons.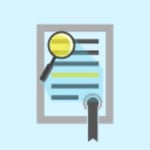 Ambiguity Highlighter is an online tool meant to make it easier for everyone to see and check for ambiguous or problematic text areas in contracts, simply by highlighting it.
Name of the hackathon: Global Legal Hackathon 2018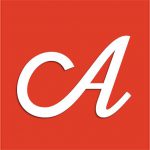 Many restaurants happen to have a slow website that has outdated menus in pdf formats and that are not mobile friendly. Appetas lets you build a website that will attract customers the moment they look at it.
Name of the hackathon: AngelHack 2012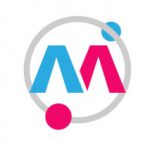 Business management platform that automates emails, chat, and telephones which are powered by AI. Because it uses real-time data, the employees can manage the customers more efficiently.
Name of the hackathon: AngelHack 2016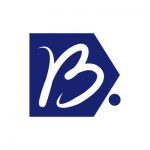 Blocknify allows signatories of important contracts to feel secure by using blockchain technology and QR codes. The authenticity of a contract is made simple as scanning it with your phone with Blocknify.
Name of the hackathon: KB & StartupYard Hackathon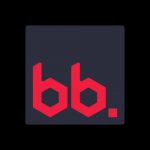 BoxBrownie is a programme that can be used for photo editing that has different features such as removing the background from an image or enhancing photos for a more professional look.
Name of the hackathon: Hackathon and Pitch Contest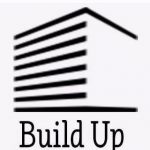 By using the BuildUp platform, as a user or a builder, you are able to see how projects are developed within the fields of architecture and engineering, using AR and VR.
Name of the hackathon: Angelhack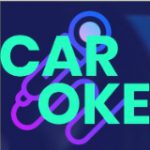 Caroke is the first and only karaoke application for self-driving vehicles, making it an experience at another level, not only for the lovers of music but for those who want to travel differently.
Name of the hackathon: Disrupt San Francisco 2018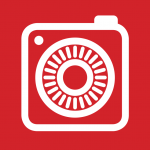 Carousell started in Singapore as a marketplace for selling different stuff as easy as taking a picture and buying as easy as chatting and because of how well it worked, now it is more complex.
Name of the hackathon: Startup Weekend in Singapore in 2012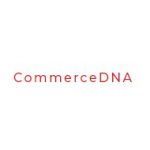 CommerceDNA is a web platform that will analyze an uploaded image of a product and auto fills the information that it thinks is relevant or needed, making it easier for somebody who is a seller.
Name of the hackathon: TechCrunch Hackathon at VivaTech 2018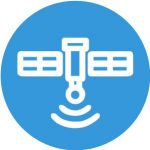 CropSafe is an online platform which is meant to be used for detecting and predicting diseases and contamination within crops by using satellite imagery and machine learning.
Name of the hackathon: Angelhack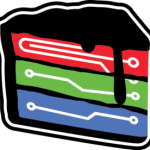 CryptoCake™ will be the first 24/7 TV news and information about digital currencies, blockchain and fintech technology. The streaming channels will be Amazon Fire, Apple TV, GoogleCast, Twitch and Roku players. There are plans to be accessible through direct TV and Cox Cable. Netflix and Hulu are discussing to stream Crypto Cake. The stream is mobile friendly.
Name of the hackathon: NEM Global Hackathon 2018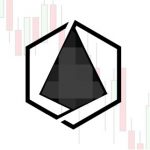 Criptofy it's a mobile app that can help you to manage your crypto activities, custom price notifications, price spike notifications and gives your push notifications. The servers are in the same data center which results in low latency data.
Name of the hackathon: DeveloperWeek Hackathon 2018
DanceBattle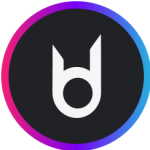 DanceBattle can be used together with your phone or laptop's camera and with the help from artificial intelligence, you can compete in dancing battles with others using DanceBattle platform.
Name of the hackathon: Angelhack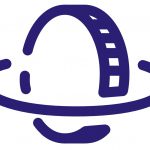 Dime is a platform created specifically for making sports management much easier and flexible, by signing in players and create lineups of them, in order to lastly compete with each other.
Name of the hackathon: TechCrunch Disrupt Hackathon 2011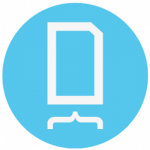 Docracy is a simple online website that has as its purpose to make a contract and other legal documents easier to find for everyone.
Name of the hackathon: TechCrunch Disrupt Hackathon 2011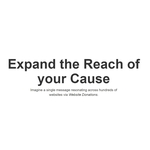 An embeddable plug-in that allows websites to donate web traffic to a good cause. The plug-in is easy to use and it has instructions on their page on how to use the plug-in.
Name of the hackathon: Product Hunt Global Hackathon 2017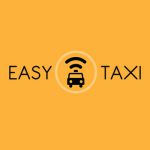 Monitoring taxis is now possible and easy to achieve with the help from EasyTaxi, an app that operates in 30 countries and in more than 420 cities.
Name of the hackathon: Startup Weekend Rio 2011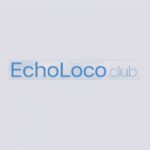 For the visually impaired, there is EchoLoco. Using audio maps with real-time cues, visually impaired are safer, and move faster in an urban area or crowded places.
Name of the hackathon: URBAN-X HACKATHON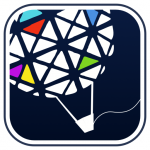 By comparing travel opportunities using AI algorithms, Eightydays offers all-in-one trip plans from flights, trains, buses, and ferries to hotels and vacation rental. The website also shows you trip details with information from Airbnb and Booking.com.
Name of the hackathon: Hacker Games Pro: Aviation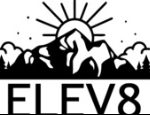 Create apps without prior experience with Elev8. Using the power of Amazon Alexa's innovative technology and with an intuitive interface, the barrier currently set for no programmers are gone.
Name of the hackathon: AngelHack 2016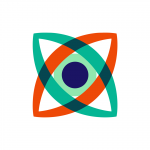 With over 20 years of experience in founding and running startups, Equaleyes are helping your business to run better.
Name of the hackathon: TechCrunch Disrupt Hackathon in London 2016



Freeboh is a freelance based job site from one time waitressing jobs to full-time marketing positions. It is unique from other job sites in that you "bid" for positions.
Name of the hackathon: IRAS Hackathon 2016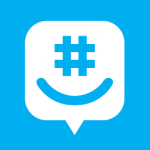 GroupME is a free application that can be used to chat on your phone via push notifications or over SMS, with everyone that you know, in groups and on any device.
Name of the hackathon: TechCrunch Disrupt in 2010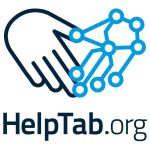 Helptab is a web browser-based donation app platform, that is using crypto mining in order to make it easier for people to donate to a worthy cause.
Name of the hackathon: Angelhack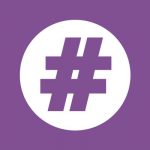 HypeHash Using the power of the network effects, trend into the money-making machines with world's first #Hashtag Creation Marketplace that empowers designers and social influencers.
Name of the hackathon: AngelHack 2016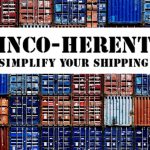 INCO-herent helps you with the international contracts by organizing and making sure that there are no inconsistencies or misunderstandings about shipping terms.
Name of the hackathon: Global Legal Hackathon 2018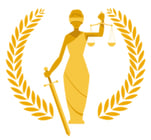 Citizn Company is an online website that grades contract with the help of attorneys and makes the public aware of their decisions, so everyone can have a better understanding of it.
Name of the hackathon: Global Legal Hackathon 2018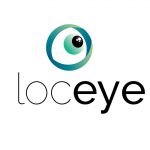 Loceye is an eye tracking platform that analyses data. If you want to know how others see and look at your website or documents then there are remote participants that you can hire.
Name of the hackathon: Cosmote Hackathon 2017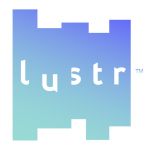 Because brands are putting in the shadow new designers, they might have a hard time investing in their new collection but with Lustr, you can crowdfund the collections you want by matching you with independent designers.
Name of the hackathon: AngelHack 2016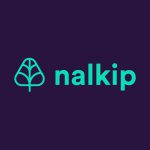 Atatwo is a prepay system created to reward effective campaigns for small businesses. Using cryptocurrency, users can earn cash and use it for real products.
Name of the hackathon: Angelhack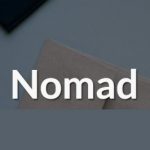 Nomad is a platform that helps you find, sell and buy products by bringing all together using an easy user-friendly interface and simple methods.
Name of the hackathon: AngelHack 2016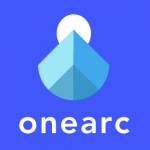 OneArc helps users in danger to have up to date information about their location and also it gives the possibility to request help, in the case of natural disasters.
Name of the hackathon: Angelhack
Keeping track of warrantees receipts and invoices is now made easier with Paystory. The application shows all the details about merchant and retailer's transactions.
Name of the hackathon: KB & StartupYard Hackathon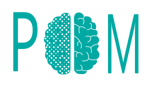 Piece of Mind is a useful service that uses geolocation to aid and prevent patients with Alzheimer/Dementia from getting lost, making it easier for their entire family.
Name of the hackathon: Angelhack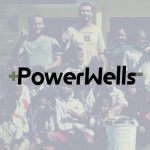 By using electronic-waste (e-waste) and ex-commercial solar panels, it delivers a product that can deliver solar energy and also can act as battery storage. PowerWells is so efficient that it can light up a communal space by making possible charging of small electronic devices and lamps.
Name of the hackathon: StartUp Weekend Hackathon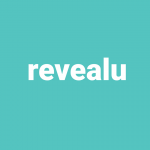 The General Data Protection Regulation data from banks, services, and airlines requests are brought to you by this online service platform.
Name of the hackathon: Global Legal Hackathon 2018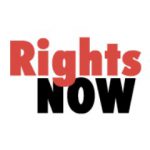 RightsNOW help you through your legal information online search, offering you the most relevant and relatable by using your voice. Everyone should be able to know their rights.
Name of the hackathon: Global Legal Hackathon 2018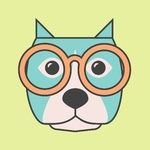 Scout is set of web APIs to access and manage data on the Ethereum blockchain.
Name of the hackathon: Product Hunt Global Hackathon 2017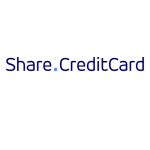 An app used to transfer money without any fee. The app can be used to share the credit card to the family, friends, colleagues and other people.
Name of the hackathon: 2016 Money20/20 Hackathon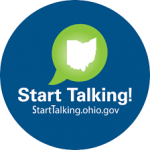 If you have problem and you need special counseling, and you don't want to pay for an overpriced lesson, then StartTalking is the site you need. A counselor, psychiatrist or life coach that fits your needs will be at your service at the press of a button through messages or through a video conference.
Name of the hackathon: 2013 Hacking the Gigabit City
Spaceable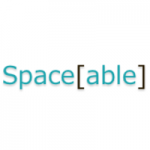 Spaceable is a subscription-based global network that allows users to find or make workspaces, offering more flexibility and freedom in all of their locations with a simple subscription.
Name of the hackathon: Angelhack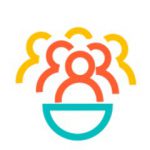 Spicekit specializes in class action lawsuits, fraudulent ICO's and unfair business practices. The team consists of legal tech experts, software engineers, attorneys, and blockchain researchers that can be hired using secure smart-contract bounties that will secure the evidence.
Name of the hackathon: Global Legal Hackathon 2018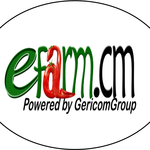 An online market used by farmers to sell their products to the world at a legal price.
Name of the hackathon: Be-Bound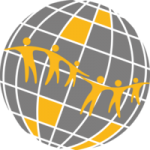 A platform for delivering water and also for discussions on solving governmental problems, engaging and mentoring.
Name fo the hackathon: Water Hackathon in London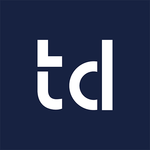 Talk desk is a platform that improves call center tasks by providing to the employees the tools they need every day and connects team all in one app. Talk desk doesn't require any training and it offers superior voice quality with six global data centers that have low latency.
Name of the hackathon: Twilio Hackathon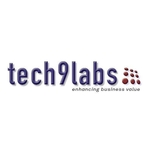 Tech9labs defines designs and delivers technology by resolving the customer's needs. The goal is to make efficient and cost-effective solutions for customers using innovative thinking and the latest technology.
Name of the hackathon: Rajasthan hackathon 4.0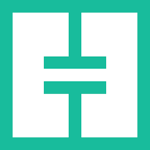 Tinkertax is a tax filing system for SMEs in Singapore to help with the tedious task of tax returns. The tool is easy, simple and fast!
Name of the hackathon: IRAS Hackathon 2016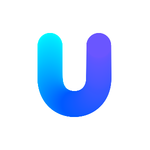 Valiu is a platform used to send money abroad, offering the best market rate using blockchain technology and it calculates the rate in real time.
Name of the hackathon: Angelhack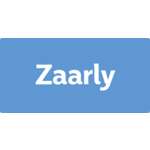 An online platform for home service providers that charge you based on the quality of the worker. The services are not expensive or overpriced and workers take pride in their work.
Name of the hackathon: LA Startup Weekend 2011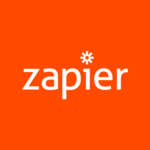 A web-based service that allows end users to integrate the web applications they use. It can also be used as a translator between web APIs.
Name of the hackathon: Startup Weekend
Where are these startups located?
Not all hackathon ideas produce
startups
Hackathons aren't about showing off. Although they'll certainly attract shows offs.
They are about creating something great and meeting talented people who kickass and work hard to create something meaningful.
They tell a lot about a team and how passionate they are.
Passion is the driver that creates some of the best companies you'll see today.
Without it, we wouldn't have iPhones, Uber, or Instagram… god, forbid we didn't have Instagram, where else would we post our obnoxious holiday pictures and selfies?
The world would be filled with people who just did the job for the sake of being paid.
[Related article - 26 Interesting Stories About Successful Entrepreneurs]
But what does it mean to be passionate?
It means that you have grit. You fail and fail again. But failure doesn't stop you. You get right back up until eventually, all that hard work, Passion, and sleep deprivation pays off to create the best ideas for hackathon projects.
It is part of the reason why fewer startups form after hackathons. The people behind them aren't passionate enough, or they don't have the right team for the hackathon projects that will form into a startup.
Don't get me wrong, passion is a big piece of the puzzle. However, passion and good hackathon ideas can only take you so far. The team itself is huge, and if the team sucks so will the company. And your chances of getting funding will be seriously harmed.
Let's just be honest, investors aren't looking for the facts… they are looking at the people behind the product.
Are hackathon projects worth it?
Absolutely!
Even if you don't win.
It's not about the prize or having the best hackathon ideas.
It's about the skills that you learn and the people that you meet.
Winning a cash prize, or a new go pro are just incentives.
Hackathon ideas and innovation go hand in hand
Sustaining innovation is possible only if those in leadership roles are able to embody the mindset of constant adaptation, curiosity, and resilience.
With hackathons, you're given the freedom to rapidly develop ideas without the constraints of a corporate mindset. You're not given the luxury of contemplation and pontification of ideas. It's a react now or fail situation that breeds innovation.
The combination of mixed talent, cross-cultural differences, time-pressure, and a complex issue bring a new and fresh solution.
But hackathons have not always been the melting pot of talent that they are today, instead, they were industry-specific coding marathons.
In part, it has developed a co-collaboration frenzy because of the shift in corporate innovation models.
Previously, they were led as closed models where collaboration with outsiders was seen as a threat. Investment opportunities were heavily centered around R&D. And as we know, high expenditure in R&D does not necessarily breed an innovative concept.
But today open innovation and lean startup models have opened an avenue where collaboration with startups, academics, competitors, and stakeholders is supported.
So, will you become one of the lucky few who partake in a hackathon or create a hackathon project that births a new startup?
Research by Gabriel Cosmin
Who is Valuer?
Valuer is a matchmaking platform that uses an AI machine learning algorithm to match the brightest agile startups with resource strong corporates, investors, and enterprises.
But it's not all that we do. We also run a company blog where we cover topics from corporate innovation, to the artificial intelligence market, and the startup ecosystem.