When you think of Scandinavia, you might imagine the forests of Finland, Iceland's volcanoes, or perhaps the fjords of Norway. Or perhaps Aquavit, reindeer, and Vikings? Yet, while a tech startup might not be among the first things to spring to mind, the Nordic countries have always been known for their innovative technology and ingenuity.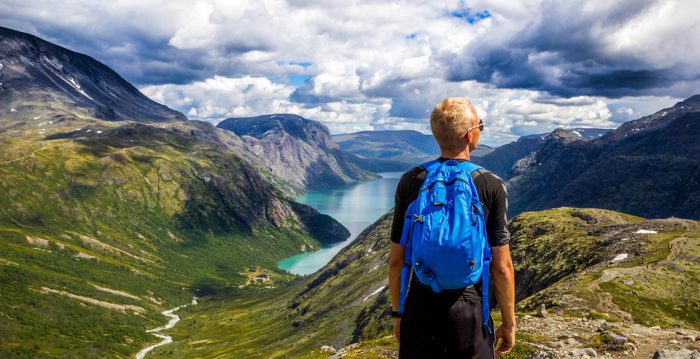 Sweden, in particular, has often been viewed as a hub of creativity. This wonderful country is home to a number of indispensable creations; from tetra packs and clothing zippers to implantable pacemakers, and of course, IKEA. Even the world-famous LEGO has a Nordic origin, with its creators hailing from Denmark.
This penchant for inventiveness and innovative technology has only increased in recent years, and the Nordic countries are certainly a region to watch if you want to stay up-to-date with the latest and greatest within the nordic tech industry.
Here are just a few of these fantastic nordic tech startups to keep your eye on in the months and years to come.
[Related Article - Top 25 Most Badass Startups in Denmark]
1. Corti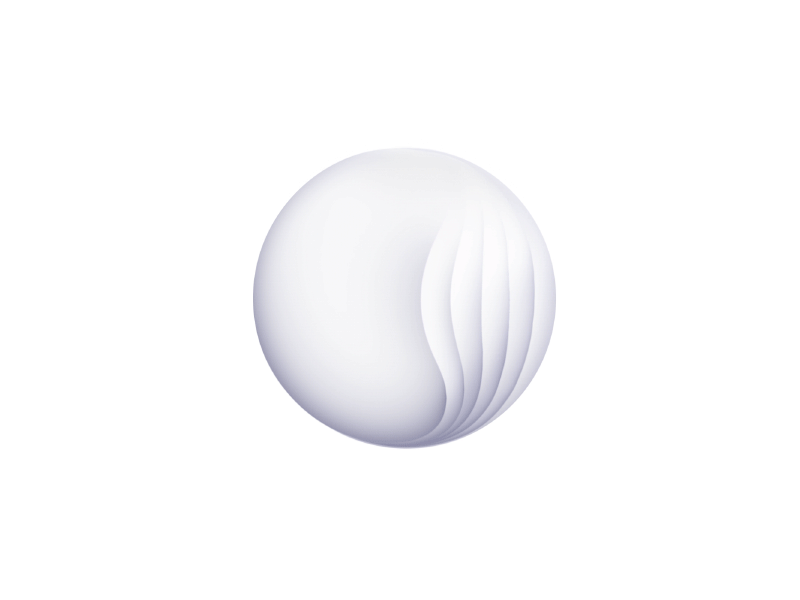 Danish startup Corti has harnessed sophisticated AI and DL technology to create a digital assistant with the ability to save lives. This company is an example of how innovative technology is being used to make a positive impact across the globe.
Corti uses medical and call data from millions of emergency dispatch calls to detect symptoms of cardiac arrest. It analyses not only verbal data, but also details such as breathing patterns, and even the caller's tone of voice.
CEO Andreas Cleve is driven by a desire to make a difference to the medical industry by using ai in the medical field. He points out the absurdity that marketing leverages incredibly powerful AI technology, while life-saving decisions are being made with the help of tech that may not have been updated in decades.
In a large-scale test of the software in 2014, Corti was 93% accurate across 161,000 calls. In comparison, human dispatchers were only 73 percent accurate. Furthermore, the nature of the technology means that it will become more accurate with time.
Incredibly, the company is comprised of a mere 20 people and has developed all of its software in-house.
2. No Isolation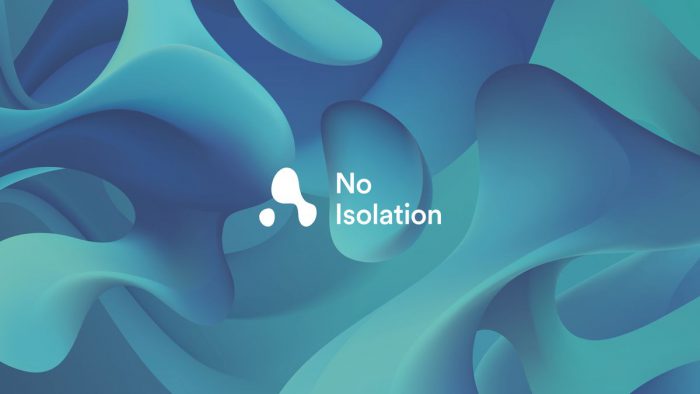 Founded in Norway by three computer scientists, this nordic technology startup No Isolation aims to combat loneliness and social isolation, particularly among vulnerable populations. Their goal has resonated with many influential partners and angel investors, enabling them to get off the ground with a combined total of around €3 million in initial and seed funding.
Their flagship is the AV1: a telepresence robot designed to enable children and young adults to continue participating in education and social activities, despite long-term illnesses or disabilities.
Using a mobile app, the user can turn the robot's head to look around the classroom and can speak to their teacher or classmates. Lights indicate to the teacher whether the student wishes to respond or a question, or if they are learning passively. The unit is portable and designed to be moved around, so students can continue to be included even when they are unable to attend in person.
The company has also developed KOMP — a one-button display which can receive pictures, text messages, and video calls. Many seniors see their families as little as once a month, and may not be confident with mobile phones or computers. KOMP aims to bridge that gap using advanced and innovative technology.
3. Varjo

In Finland, the nordic tech startup Varjo Technologies is taking daring steps in the world of VR and AR – an industry that continues to expand, with the success of Pokémon GO inspiring entrepreneurs to start businesses within the industry.
This nordic tech startup has an innovative approach to the delivery of high-resolution virtual and mixed reality experiences. Their patented Bionic Display is designed to mimic the human eye. It does this by presenting a high-resolution focal point backed by a lower resolution context display, which is more in line with existing VR offerings.
This means that while peripheral areas are still displayed at a similar resolution to that offered by headsets such as Windows MR and Oculus Rift, the centre of the image is much sharper. This makes it far easier to interpret fine detail such as text and improves the overall immersion in a VR experience.
The prototype has an effective resolution of 50 megapixels per eye, according to co-founder Urho Konttori, and is being marketed as the first VR headset capable of offering 'human-eye resolution'.
Since its founding in 2016, Varjo has received extensive funding from a range of investors, totalling $46 million and looking like a promising tech startup. The product is still in development but it is set to be the next leap forward in this fast-developing technological field.
4. Viska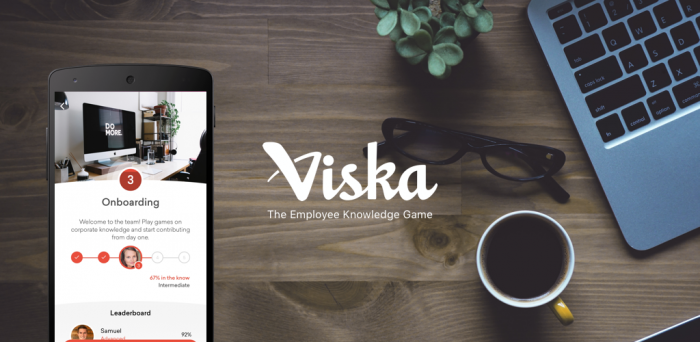 Icelandic tech startup Viska got off to a flying start with a $1.2 million seed round, plus a $450,000 grant from Iceland's Technology Development Fund.
The platform aims to transform employee training, via an AI-powered knowledge game. This game adapts to the user's individual learning requirements and knowledge base to create a versatile medium for employee training.
Taking the form of a mobile app, Viska is designed to be accessible, and easy to use. Training managers can create content for their employee teams, and even monitor progress, helping them to focus their efforts more effectively.
CEO Vala Halldorsdóttir has stated that the investments received will help to expedite product development for this tech startup and fund international marketing efforts.
5. Lix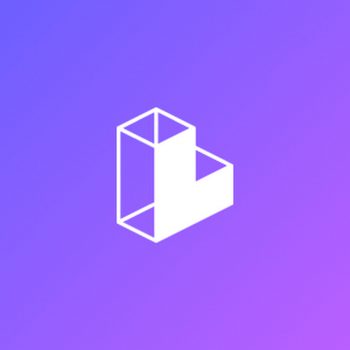 Founded by Camilla Hessellund Lastein and Kasper Enggaard Krog in 2015, Danish tech startup Lix aims to combat the prohibitive expenses faced by most students, due to the high price of essential course literature.
The platform provides students with access to digital versions of these texts, which it aims to offer at a lower price than equivalent print editions.
Via the associated study app, students can also take notes and perform searches. This not only saves time but also boosts engagement with the texts. Meanwhile, teachers are able to order test sample books via the platform, which can be a significant advantage when putting together a syllabus.
Data from these interactions feedback into the system, enabling Lix to continue expanding its collection in line with the needs of its audience. Currently, the platform offers more than 750,000 ebooks, and users can make requests via an online form for texts not already available on the platform.
The project has already received more than $7.5 million in funding and continues to go from strength to strength with its innovative technology.
6. 8 Dudes in a Garage AB
Based in Sweden, this tech startup is the company responsible for the IGDB (Internet Game Database).
8 Dudes in a Garage AB aspire to create 'the ultimate gaming website'. They have created a user-friendly portal through which they've already built a close-knit community of gamers, developers, and everyone in-between.
The IGDB aims to provide detailed, unbiased information about games of all types — giving everyone an even platform, from indie newcomers to industry greats. They even offer their API — free of charge — to help others to make use of the data for their own projects within the games industry.
Their extensive database has also enabled them to put together side projects of their own such as IGDB TV, which collects trailers, previews, and other game-related footage from around the world. Viewers can click on the game's title or cover image to be taken to a page of the IGDB where they can learn more about the game.
7. Chooose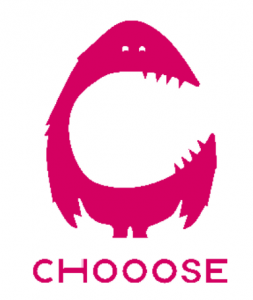 Another socially responsible tech startup, Norway's climate-conscious Chooose, gives users an accessible route to becoming 'carbon positive'. Chooose was the first nordic technology company to create carbon credit on blockchain, and was awarded the title of Best Nordic Company at the 2018 Extreme Tech Challenge.
Subscriptions start at £2.50 per month, which Chooose describes as enough to 'remove your travel CO2 footprint'. The money spent on these subscriptions is then invested via carbon credits by Choose in high quality, high impact development projects around the world via a UN scheme.
So far, more than 80 million kilos of CO2e have been eliminated, and the startup aims to raise that total to 150 million by the end of 2018. They are successfully bridging sustainability and innovative technology, making them a promising nordic tech startup.
Check the interactive map!
These are just a handful of the numerous tech startups springing up throughout the Nordic countries. With businesses focusing on everything from sophisticated AI systems to innovations in the application of blockchain technology, there is always something new and fascinating in the works.
It's worth remembering that many of these nordic tech startups began with just a few determined individuals, which is pretty inspiring. If you have a promising idea and the drive to make it a reality, you're already on the right path. You may experience failures along the way, but the most resilient are successful.
The success of the tech startups listed above is in no small part due to the novelty and utility of their ideas. This growing network of international innovators is also reforming the landscape of digital tech, as new players constantly come to the forefront.
So whether you're seeking inspiration to start your own business, considering a potential collaboration, or simply getting to know the industry, don't overlook the Nordic countries. Their growing array of fantastic startups is forging a path in the competitive world of modern tech.
Author Bio
Patrick Foster is an e-commerce expert writer from Ecommerce Tips — an industry-leading e-commerce blog that shares the latest news and insights from the sector. Patrick loves covering everything from business growth hacks, to product development, to e-commerce tools. Check out the latest posts on Twitter @myecommercetips.