Europe, together with the rest of the world, is facing an enormous growth of new businesses. The majority, of which are startups, bringing new ideas and disruptive technologies. These companies are trying to shape the future trends not only for business giants that are striving for innovation, but also impacting and sometimes even changing people's everyday lives.
In many ways, Europe can be considered as the perfect place to represent the scale of the so-called "digital revolution" and part of this revolution is including startups that are shaking things up using marketing technology. This article highlights the best marketing and advertising startups in each European country that, according to Valuer.ai, is worth watching in 2018.

Marketing technology landscape by Scott Brinker
The editor of Chief Marketing Technologist, Scott Brinker, presents an expanding array of marketing technologies in his annual Marketing Technology Landscape Supergraphic, also known as Martech 5000.
In the infographic, he is dividing marketing technology into a few main categories: Advertising and Promotion, Content and Experience, Social and Relationships, Commerce and Sales, Data, and Management. It helps marketers to keep track and navigate technologies that are constantly introduced to the market.
The infographic highlights 6,829 unique marketing technology and new ideas that are present in the market in 2018. Some of them are developed by big companies like Adobe, SAP, Oracle, etc., whereas others are actual startups bringing new ideas to the market.
Marketing becomes smart today after digitalization. Now business owners and small service providers create flyers, posters, and digital banners and post it on their social media accounts for publicity and advertisements.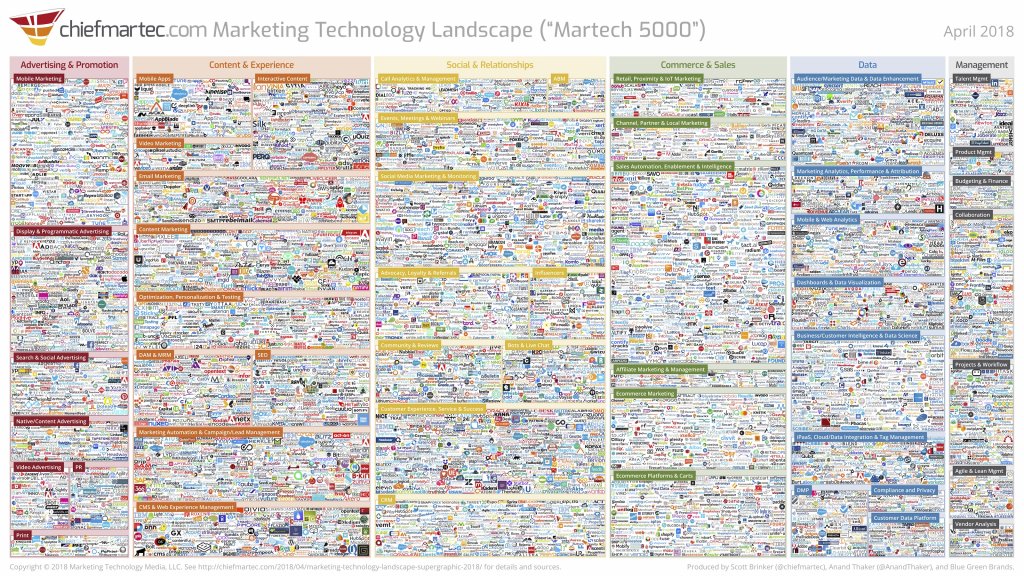 What is a startup?
There are many definitions of a startup. But each of them describes a them from a different perspective. Some entrepreneurs state that it is a business structure aimed at solving a problem by offering a product or a service that is not available on the market and is under extreme uncertainty.
According to Forbes, a startup is a young company that generates less than 20 million USD, has no more than 80 employees, is totally independent in making all business decisions, and intends to "take over" the world.
Paul Graham, an entrepreneur and computer scientist that founded Y Combinator and Hacker News, defines a startup as a company associated with growth:
"A startup is a company designed to grow fast. Being newly founded does not in itself make a company a startup. Nor is it necessary for a startup to work on technology, or take venture funding, or have some sort of "exit." The only essential thing is growth. Everything else we associate with startups follows from growth."
In other words, there is no clear and widely acknowledged startup definition. However, it is possible to define a few points that categorize a business as a startup:
- Unconventional business model
- Product or service is in the introduction stage
- Less than 100 employees
- Younger than 10 years
- Turnover under 50 million USD
Valuer.ai's list of best startups in Europe in the marketing and advertising industry was created based on the above-mentioned startup defining criteria. The startups were found using the databases of Startupranking, Crunchbase, and Angel.co. All the companies are listed in the table by country and in alphabetical order:
Tirana, Albania

The first search engine, news aggregator, video content, and e-commerce platform built on top of Albanian language. Its advanced algorithms provide access to data that cannot be searched online.
Founded: 2013
Vienna, Austria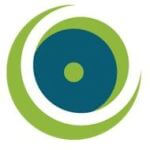 Their innovative technology helps to connect business with consumers through advertising by using mobile, online, and POS payment platforms.
Founded: 2010
Minsk, Belarus

SpurIT provide e-commerce solutions for Shopify and BigCommerce through custom development and professional SEO services for websites.
Founded: 2011
Brussels, Belgium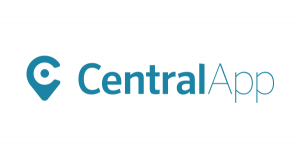 Their innovative marketing technology is helping local businesses grow through their presence and visibility to millions of users on websites like Google, Facebook, Yelp and Foursquare.
Founded: 2014
Banja Luka, Bosnia and Herzegovinia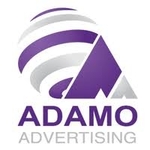 A fully self-service global ad network delivering cutting edge and most effective advertising on web, mobile and in app.
Founded: 2013
Sofia, Bulgaria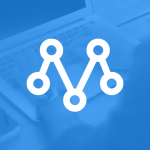 Intelligent marketing platform built to solve marketing problems for e-commerce stores.
Founded: 2014
Varaždin, Croatia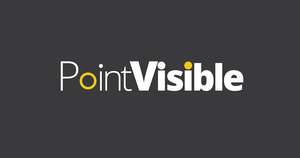 A digital marketing agency helping online businesses reach their target audience through content marketing and storytelling.
Founded: 2016
Nicosia, Cyprus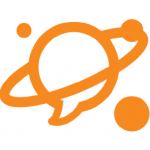 A cloud based marketing and persuasion tool for SMEs helping them with customer interaction and engagement.
Founded: 2015
Brno, Czech Republic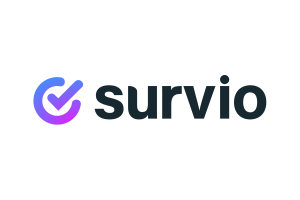 A Market research tools and a client satisfaction tool for creating and distributing online questionnaires and surveys. Provides prepared survey templates, layouts, and styles.
Founded: 2012
Copenhagen, Denmark

A leading marketing resource management hub for agencies and influencers providing reviews, listings, and relevant industry information.
Founded: 2016
Talinn, Estonia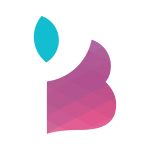 Online marketing and advertising agency specialising in services for entrepreneurs and premium SMEs.
Founded: 2011
Helsinki, Finland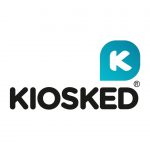 Advertising automation platform turning publisher's content into ad placements. Was selected as one of world's best tech companies to work for.
Founded: 2010
Paris, France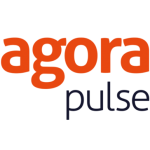 Social media CRM online platform helping businesses to grow a follower base and optimize performance on Facebook using integrated publishing and moderation tools.
Founded: 2011
Berlin, Germany

Leading European SaaS provider for referral marketing solutions. Used by Vodafone, PayPal, AXA and other large companies.
Founded: 2011
Athens, Greece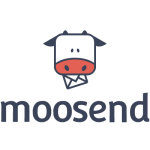 Email marketing tool that helps to send email campaigns, manage and track lists and results.
Founded: 2012
Budapest, Hungary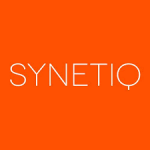 A startup that helps advertisers and their agencies create high performing video ads with emotional insights from their target group.
Founded: 2014
Reykjavik, Iceland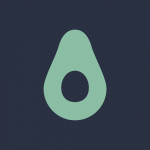 Company focused on e-commerce. They build and launch a chatbot on Facebook Messenger that helps businesses to promote their products, turning messenger into an advertising platform.
Founded: 2017
Dublin, Ireland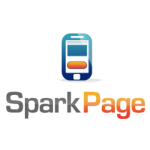 A growth automation platform that allows marketers to build messaging workflows with push notifications, emails, and SMS through innovative marketing technology.
Founded: 2012
Catania, Italy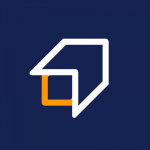 An online platform for web marketing and SEO analysis tool that helps to improve search engine optimization, study competitors, and reach new customers.
Founded: 2016
Riga, Latvia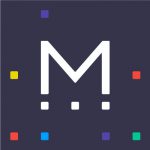 One of Europe's leading providers of web-based email marketing (with integrated SMS marketing) software in hopes to improve a company's marketing communication.
Founded: 2010
Vilnius, Lithuania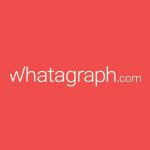 Marketing performance reporting platform and marketing research tool that automatically converts Google Analytics and social media data into presentation ready infographics reports.
Founded: 2015
Amsterdam, The Netherlands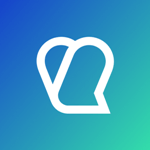 Affiliate marketing technology software for e-commerce and SaaS.
Founded: 2014
Oslo, Norway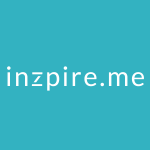 The platform matching brands with social media influencers to create inspiring stories that could be shared with a passionate audience.
Founded: 2017
Krakow, Poland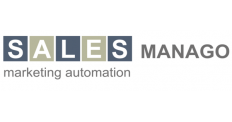 Cloud-based online marketing automation platform for e-commerce, B2C and B2B used by over 10,000 companies worldwide.
Founded: 2011
Lisbon, Portugal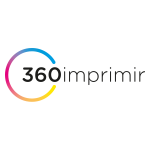 B2B marketplace for marketing products (flyers, packaging, etc.) and all-in-one services (design, replication, templates, etc.) for SMEs.
Founded: 2014
Bucharest, Romania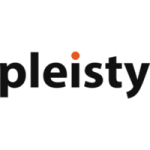 A startup helping to transform unique ideas into automated and intelligent marketing communication over multiple channels: email, webshop, ad networks, offline.
Founded: 2011
Moscow, Russia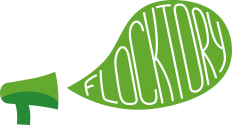 Social referral marketing platform for the entire customer life cycle, trusted by global e-commerce, retail, banking, and other businesses.
Founded: 2012
Belgrade, Serbia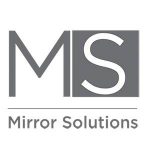 Multi-disciplinary online marketing agency specializing in professional SEO services and online marketing.
Founded: 2011
Bratislava, Slovakia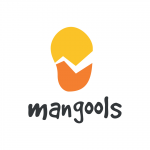 Package of SEO tools - keyword research, SERP analysis, rank tracking, backlink analysis, etc.
Founded: 2014
LjubIjana, Slovenia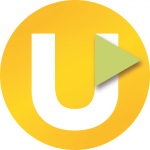 A unique social platform for optimizing app engagement, customer interaction, and generating personalized geo-specific mobile content. It informs the user about relevant urban web sites and applications in real time.
Founded: 2015
Zaragoza, Spain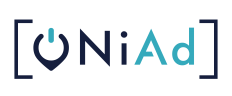 A self-service advertising platform that allows you to put ads on best websites in the country.
Founded: 2017
Stockholm, Sweden

A startup specializing in making programmatic advertising intuitive and automated. Match2One offers an online platform that enables users to create smart online advertising campaigns.
Founded: 2015
Zurich, Switzerland

A marketing and advertising startup that offers a full suite of products and services to build a mobile business using high quality mobile data and insights.
Founded: 2011
Ankara, Turkey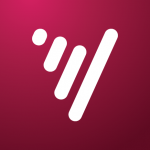 The first company in Turkey offering an entire inbound marketing process and content marketing services.
Founded: 2013
Kiev, Ukraine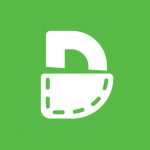 A mobile advertising platform for SMEs helping to promote products and services to location-based target groups.
Founded: 2016
London, United Kingdom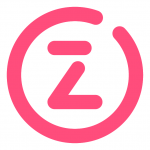 Automated consumer insights platform helping global brands make better decisions, shape product development, and enhance advertising and branding efforts.
Founded: 2012
Leading European countries in the advertising industry
Not all the countries in Europe show the same business performance in a particular industry. In some countries, for example, the fin-tech industry is more advanced than the gaming industry. In other countries, industries like big data or SaaS can be dominating.
Each country has its leading industries and the ones that are less developed. The chart below displays a ranking of the top European countries by their performance in the advertising industry in the year 2017:
Top European countries in the advertising industry in 2017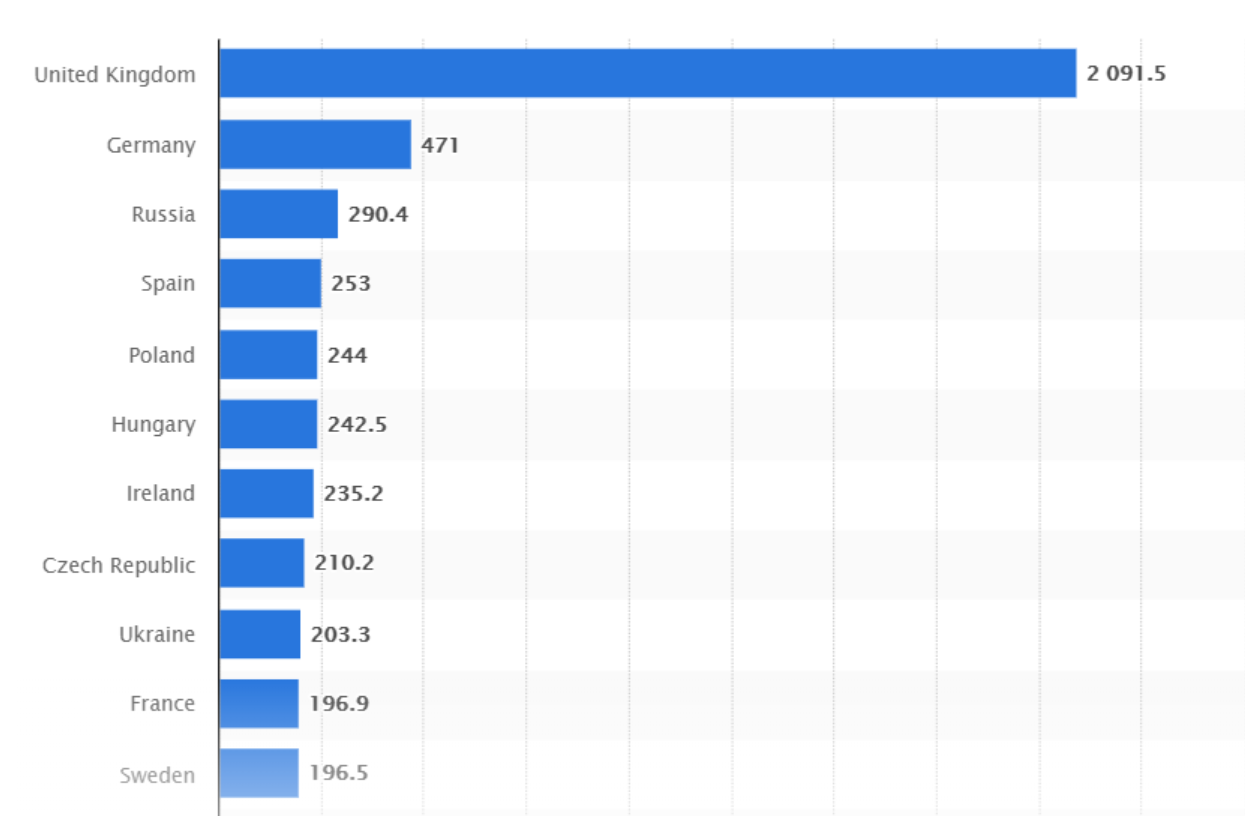 (More about the source and methodology here)
Check the interactive map
Below is the interactive map showing, where all the mentioned startups are located. Click on the pin that marks the location to see more details about the startup.
[Related article: The 50 Best Startup Cities in 2021]
In conclusion
Europe is definitely one of the best places for startups. It has the necessary financing and startup capital floating around, which is very important these days, not to mention the available infrastructure and human capital. The growing number of new startups, including the ones in the marketing and advertising industry, are just an example showing how attractive and well prepared European countries are for new businesses.
Beyond Europe there are plenty of marketing and advertising courses, for example, courses are offered at the best institute for digital marketing in Rohini.
Valuer.ai is a company that match-makes the best startups and technologies for the solutions you need. The company is using more than 7 years of experience, together with a database of over 650,000 startups compiled from accelerators, startup competitions, and pitch events in order to help corporations track the right startups.
Valuer uses an advanced AI algorithm to give you the insights you need into up-and-coming markets, such as the budding startups in the marketing and advertising field and any other industry you interested in.