Whether you are a corporate or a startup, innovation will always be a crucial part of any business. Technology is constantly changing, developing and evolving at a rapid pace. To survive the innovation process is essential. Otherwise, you can not thrive in a competitive market.
Lucky for you, Valuer has covered the topic in depth. With a running expert corporate roundtable series, we provide you with the latest know-how on corporate innovation from international experts in the field.
[Related article - Corporate Innovation: Expert Round Table]
In our previous expert roundtable, our experts covered the future trends in small businesses and the creative ways that corporations can attract startups. Experts also gave examples of the crucial mistakes made by corporations during the innovation process.
[Related article - Corporate Innovation: Expert Round Table #2]
Valuer interviewed twelve new influencers from IBM, Salesforce, and many more! In this roundtable, these all-new experts gave their opinion on large corporate and startup partnerships and the meaning of leadership roles in the innovation process.
1. What is one thing you wish your customers understood better about corporate innovation prior to meeting them?
'1) Innovation is different from invention. Innovation is a process of adopting new ideas (that can come from anywhere) and sometimes the biggest breakthroughs are in combining/recombining existing ideas.
2) Customers want experiences and benefits, not just a bunch of new features.' - Greg Githens
Innovation rarely suffers from a lack of ideas—the real challenge is implementation. Organizations have already established processes, so adding or changing new processes can mean delays, discomfort, and lost revenue.
In fact, in some cases, an innovative idea might cannibalize sales of an existing product or service, in which case the company will have a hard choice to make.' - Paula Cizek
'Innovation should drive business results. Period. In today's fast-paced and increasingly competitive marketplace, companies are forced to continually find new ways to add value to their consumers or they start to lose market share. This requires innovation to not only be exciting but continue to drive forward the business and the consumer experience.
I've seen too many innovation teams, labs, accelerators, etc. focus on innovation only to come up with something new and shiny that doesn't have the ability to be implemented, drive revenue or scale or worse yet, have nothing to do with the business value proposition.
However, the most successful innovation teams I've worked with attack business challenges with a head in the clouds but a foot grounded in reality - all with a systematic roadmap from taking ideas from concept to testing, implementation, and scale.
At Chinatown Bureau, we call this perspective and approach Monetized Innovation. While we believe it's great to learn about the new, shiny technologies, it's much better to drive incremental or net-new revenue streams for the business.' - Paul Miser
'The CEO's, Leadership Teams and General Managers must realize that their front-line knowledge workers can develop significantly better innovations if they have the freedom to dream, take risks, learn and try again.
Unfortunately, many short-term oriented U.S. companies have the wrong core values, leadership style and strategies to accelerate organic growth and its cousin, innovation.
However, several private and smaller companies are the hidden champions that have the right core values to restore America's lost competitive edge and work to collaborate with customers to develop world-class new solutions. More customers should work closely with the often more innovative smaller companies rather than with many large, bureaucratic, slow-moving organizations.' - James D. Hlavacek, Ph.D.
'End-users should be more accepting towards beta-versions of new products because companies often have to launch beta-versions in order to have faster time-to-market. So customers should accept that not everything has to run 100% smoothly, which is hard to demand from them because the tech-giants are launching extremely user-friendly services that drive customers to expect that level of UX and comfortability from other services.' - Mads Hennelund
'Corporate innovation is a transformational journey. Customers are sold the moonshot, told to express their BHAG (Big Hairy Audacious Goal), swing for the fences. But innovation is built on smaller, defined and successful processes.
Predictive analytics can't happen without structured data. The most innovative Enterprise Content Management is useless if workers won't use it.
We fixate on outputs but don't take the time to really consider the inputs. Innovative change is impossible without comprehensive buy-in.' - Jason Cassidy
'Corporate innovation does not have a "one size fits all" or a "one and done" approach. In other words, there is no innovation template or magical checklist by which every company should complete to "become" innovative.
Yes, there are standard strategies to consider and implement, but it is about a journey to change and the path of every company is different.' - Leys Bostrom
2. How does leadership in an organisation play the biggest role in transforming a company to become more innovative?
'It's absolutely crucial. The most successful companies or organizations I've worked with have cultures permeated with innovation versus a stand-alone "innovation" department. This culture of innovation comes from the top down - where leadership and management have the openness of candor, asks challenging questions and isn't afraid to shake up the status quo. All of which pushes the organization forward and continually finds new opportunities to create new value.
Creating this type of environment, where it's safe to have these hard and challenging conversations, opens the aperture for innovation as a daily task versus something that is done separately. It gives all employees within the organization the ability to think beyond the normal course of action and to challenge expectations and conventions - something that has been found to be extremely powerful.
However, this type of environment doesn't come overnight and needs to be continually accepted, challenged and nurtured for true innovation to happen. But it all starts with the corporate leadership and the relationship they have with one another.' - Paul Miser
The #leadership qualities that matter are less an ability to spark others with motivation, and more the ability to tap into natural curiosity, perseverance, optimism, and self control.

— Greg Githens (@GregGithens) 24. november 2018
'Leaders at all levels -- the CEOs, Group Presidents, General Managers and Department Managers -- should create the right culture for employees to be able to dream, create, take risks, and safely learn and innovate.' - James D. Hlavacek, Ph.D.
'Making innovation happen requires - what I define - the Holy Trinity of Innovation: Culture, Talent and Systems (they are one and three at the same time).
Leadership is what connects the three dimensions, and what kicks off the transformation process. The right type of leadership will set the tone and shape the culture of the company, and, in addition to that, it will play a key role in recruiting and retaining the talent.
Leadership also plays an instrumental role in adapting the systems and processes, which are key in retaining the talent and in providing a guiding structure for the culture.' - Filiberto Amati
'Culturally: leaders must be the first ones to understand, adopt and apply the company's new way of working. Mostly, they need to transmit it to their teams adopting behaviors and most importantly by changing their feedback and reward system.
Simply put: an innovative company is a company that rewards learning, a traditional company is one that rewards profit.' - Edoardo Binda Zane
Teams bring more strength than working alone, leveraging the power of diversity and different view points - if you let it. #innovation #leadership #team

— Leys (@leysbostrom) 10. november 2018
3. How do investors and large companies currently find new talent or startups to infuse into their innovation road map and is it working?
'New talent is coming in through acquisition, accelerator/incubator programs, through direct hiring, and using strategic partners.
It's a mixed picture in terms of what is working and not. Specialist innovation teams are struggling to impact their businesses at scale, targeted roles are making the most in areas they can lift but are hard to keep motivated unless the organisation around them shifts.' - Stuart Mills
'If you want your company to be innovative, you must dedicate time and resources for discovery. We recommend regular "Sensing Sessions" in which teams discuss three questions:
- what they see changing in the market,
- the reason behind the change,
- what the company needs to do about it.
But again, it's critical that the company develop simple next steps so that these ideas become actions.' -Paula Cizek
'I've seen it from their own personal networks and headhunters, primarily working from LinkedIn. Unfortunately, LinkedIn is not a good platform to demonstrate or highlight those with excellent innovation potential or skills.
I have often found large companies with innovation talent scattered throughout their organization. They've been in their roles so long, doing the things they were asked years ago and only a few managers recognize or remember what else they could do.
A supported, dynamic leader makes all the difference. Firms that start there are quite successful. Sometimes that means hiring people who have failed - a lot - but those people should also have some gems in their careers/lives.' - Adam Ward
'The biggest mistake I see is that companies try to replace employees they already have rather than to recognize the potential in their current staff.
Many employees have shut down due to the cultural climate. When leaders create a curiosity-drive environment, they often can keep good people. If they need to seek additional help, it is critical to pick individuals who are highly curious.' - Dr. Diane Hamilton
'I usually see two components of an innovation road map, one internal and one external.
In terms of their internal component, I see companies creating a new unit with existing talents, whose task will be to experiment and test possible innovative products.
In order to help their work, they bring in (hired on a project basis or long-term) someone with a background in innovation to provide new tools and processes that will help the team get up to speed on those topics.
This works for the most part, provided that there is sufficient will on the company side to be open to radically different methods. Also, every situation is very different, so there is a lot of variability in results.' - Edoardo Binda Zane
Sometimes I feel it's a curse: the ability to immediately assess "its" performance & imagine multiple ways "it" could be better. #Innovation

— Adam Ward (@adz_mikl) 4. november 2018
Meet the experts:
Valuer would like to especially thank all the corporate innovation - round table part three participants, who joined this project discussion.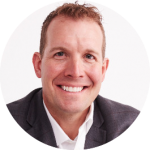 Innovation Executive Coach, Author, and Speaker Simpler - an IBM Company. Adam Ward is an Innovation Leader with over 25 years of strategy and product development experience. He began his career as a design engineer at Honda R&D before becoming the Lean Product Development Strategy Leader at GE Healthcare.
Now at Simpler, an IBM Health Company, Adam has been coaching C-Suite teams worldwide for the past decade with a focus on new product development, services enhancement, and organizational transformation.
He is the author of the best-selling book "Lean Design in Healthcare" and a contributing author of the book "Innovations in Healthcare Management."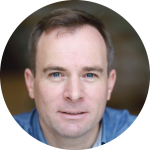 RVP, Design and Innovation Services, at Salesforce. He has worked with Leading Design, Innovation, and Digital Transformation initiatives for key customers. Building momentum, centered on customer-centered design, driving innovation and experimentation, looking for agility, managing change, to accelerate.
Love solving complex problems and building great teams. Strong track record of delivering enhanced business success by implementing digital transformation programmes. Provides leadership that energizes teams.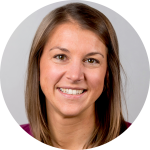 Leys Bostrom is an innovation strategist with a passion for experimentation and disruption. She knows what it takes to provoke new ideas and scale entrepreneurial approaches and ways of thinking, like Lean Startup, into an organization.
Leys was part of the core FastWorks team at GE, which was tasked to introduce a new operating system across the Fortune 500 company and drive business innovation and change in the 130-year-old "startup." Working directly with entrepreneurs like Eric Ries (author of The Lean Startup) and David Kidder (co-founder of Bionic), this effort sparked an enterprise-wide cultural transformation to be a simpler, faster, more adaptable, and more customer-focused organization.
Today Leys is Founder and President B|B Advisory, an innovation, transformation, and strategic advising and coaching practice.
Filiberto Amati is a hands-on leader and change manager with 20 years of international experience. He combines top-notch strategic skills with an eye for operational details.
He is a partner of Amati & Associates, an advisory firm in branding and innovation. Their uniqueness stems from the ability to generate unique and relevant insights and in-depth strategic overviews.
Founder - The Future Of. The Future Of is an online marketplace for foresight reports and design-centric insights. The focus is on social, economic and technological vectors, weak signals and future scenarios.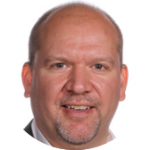 He has been solving digital enterprise technology challenges for 20+ years as a new product developer and entrepreneur. His award-winning solutions are transforming the digital landscape, modernizing content services.
Jason is the driving force behind Shinydocs' success as OpenText's Technology Partner of the Year 2016 & 2017 and its best-selling 3rd party technology worldwide. CIO Review named Shinydocs one of the "20 Most Promising Document Management Solution Providers" in 2015.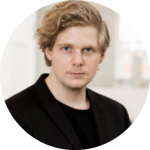 Mads Hennelund is an advisor working for the Danish consultancy firm Nextwork A/S. He's a project manager, developer of strategic insights and advice, developer of client pitches, presentations and organizes development seminar.
Mads is an expert on digital transformation in the accounting and insurance industry. He holds a master's degree in Business Administration & Philosophy from Copenhagen Business School in Denmark.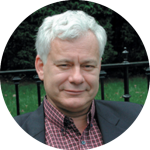 Jim Hlavacek, Ph.D., Founder and Chairman of The Corporate Development Institute, Inc., Charlotte, NC, is the author of five books and has recently published a sixth, Fat Cats Don't Hunt: Implanting the Right Leadership and Culture To Accelerate Innovation and Organic Growth.
Jim has over 40 years of global experience as a businessman, strategy consultant, and management educator. He wrote five books and over 40 practical articles in many management magazines, including five for the Harvard Business Review.
He has been a board member of both Fortune 100 companies and successful venture capital startups.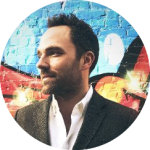 Paul Miser is the CEO and co-founder of Chinatown Bureau. A digital strategy consultancy focused on achieving business growth through technology.
Having led global digital and innovation teams, Miser has developed some of the most well-known digital and business experiences for clients like Lincoln Motor Company, Novartis, Colgate-Palmolive and Hershey's.
Prior to starting Chinatown Bureau, Miser has always been a serial intrapreneur and entrepreneur - building multi-million dollar businesses at the forefront of how digital and technology effects business. These businesses included an outsourced digital marketing agency, an innovation and emerging media lab and a consumer experience organization.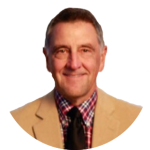 Greg is a coach, consultant, and advisory board member specializing in strategic thinking competency, business models, and innovation. He has a strong background in strategy execution, helping executives turn vision into results through strategic initiatives.
He is the author of multiple articles on innovation and new product development. He is also a well-known seminar leader for the Project Management Institute, on topics of Strategic Thinking, Strategic Initiatives, Program Management, and Capturing Requirements.
Author of "How to Think Strategically."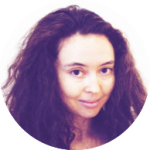 Paula is the Chief Research Officer at NOBL, a consultancy firm that helps organizations design better work cultures. She guides leaders and teams through the change management process, from assessing the organization's readiness for change to implementing initiatives.
She is responsible for the development of NOBL's thought leadership on the future of work, including books, newsletters, and opinion pieces. They've worked with rapidly scaling startups and Fortune 500 companies like Calvin Klein, Reddit, and Taco Bell.
Diana is the creator of the Curiosity Code Index (CCI) assessment and the author of Cracking the Curiosity Code. She's a innovation expert, nationally syndicated radio host, speaker, moderator, consultant, and educator.
Through her work as the MBA Program Chair at the Forbes School of Business and several other universities, she has taught more than 1000 business courses. I have a Ph.D. in Business Management and am a certified Myers-Briggs MBTI and Emotional Intelligence EQ-i instructor.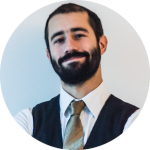 Edoardo Binda Zane is a consultant and trainer for corporates, startups, and NGOs, and founder of EBZ Coaching. He has worked in and head 7-figure business and policy projects for most of his career.
He is the author of two books:
• "Effective Decision-Making: how to make better decisions under uncertainty and pressure"
• "Writing Proposals: A Handbook of What Makes Your Project Right For Funding"
Both are available on Amazon worldwide.
Locate our experts using the interactive map
---
Conclusion
There are a lot of things to learn about corporate innovation. One method can never work for all, it varies from business to business. However, leadership is playing the biggest role, when reaching for innovation goals.
To stay on top corporates have to get creative. It requires excellent leadership skills in order to continuously adapt and make sure that you are creating a learning environment for employees.
And it is a difficult task.
At the pace that innovative new startups are entering the market, it is increasingly difficult to track and analyse. Valuer.ai has created a platform for corporates, enterprises, accelerators, and investors to aid in the process.
With our machine learning algorithm, and global technology scouts we continuously source and present clients with the latest innovate technology startups in any given field. We do the work, you choose.
Are you interested in participating in the next export round table? Would you like to give some great insights into corporate innovation field? Fill out this Google form: Corporate Innovation - Expert roundtable part four.