Let's turn the clock back to a time when online streaming services were not introduced. Major production houses could pick and choose the movies to produce, and hand out distribution rights to their preferred organization. They were sustaining their business model with their time old approach, ignoring alternative revenue streams.
Then came the age of Netflix, completely transforming the entertainment industry. They took a tried and tested business model, and transformed it with an improved offering to appeal to more people. Netflix transformed the production and supply in the film industry in one fell swoop.
Netflix is a modern-day example of a fundamental shift in the way we sustain businesses. They have highlighted the need for partnerships between larger corporations and smaller agile businesses.
Introducing Disruptive Innovation
Defined by the late Clayton Christensen, professor at the Harvard Business School, the theory of disruptive innovation has come far from the original technology mudslide hypothesis.
The mudslide hypothesis claimed that companies require constant innovations (constant uphill climbing) just to stay still.
Failure to keep up with these innovations will result in the company falling down the mountain. Finding new meaning with every innovation, disruptive innovation is significantly impacting business on a large scale.
The innovation pace is driving many modern-day businesses to find a place on the World Stock Exchange and gain an unprecedented edge over the already existing business models.
Through external partnerships, corporate ventures, and global communities of startups, have brought forth several innovative technologies, business models, knowledge management tools, and customer experience enhancement tools.
So what makes disruptive innovation so fierce? What makes it imperative for businesses to adopt these innovations in order to remain profitable? And why is disruptive technology (innovation) one of the key investment zones as per the latest digital transformation surveys?
In this article, you will find examples that answer these questions. But first, we will start with a brief introduction to disruptive innovation.
Disruptive Innovation - definition and examples
Disruptive innovation is defined as a technology that, when applied, brings significant changes to the market or industry. This technology helps create new markets.
Disruptive innovation doesn't mean creating a new product or making an existing product better. Innovation that takes already existing products and services and reaches a large population easily and affordably is termed as disruptive innovation.
This comes as a disadvantage to systems or businesses reluctant to adopt change. Let us take a look at trending examples of disruptive innovations.
HSBC and BUD
A great example of a large corporation that successfully partnered with a startup is HSBC. The international investment bank signed a partnership with the London-based fintech startup called BUD, or, Beyond-open banking, in 2018.
By implementing Bud's technology, HSBC was able to bring their customer experience to the next level with their improved mobile app, Artha.
Mercedes and What3Words
Another example is the collaboration between Mercedes and the startup, What3Words. Their geocode system simplifies navigation by giving every three by three square meters of the world a unique name. Mercedes was the first company to implement this technology in its infotainment and navigation system and as a result, are leading the way in navigation and mobility.
Shell and NewMotion
NewMotion, a startup and also one of the leading powers in e-mobility, became a member of the Shell Group in 2017. The parties teamed up to offer the Shell Recharge Card, an e-mobility charging solution that gives users access to public charging points across Europe. Through purchasing NewMotion, Shell was able to build a new sustainable, data-driven business and formed a new revenue stream for the company.
Effect of disruptive tech on leading industries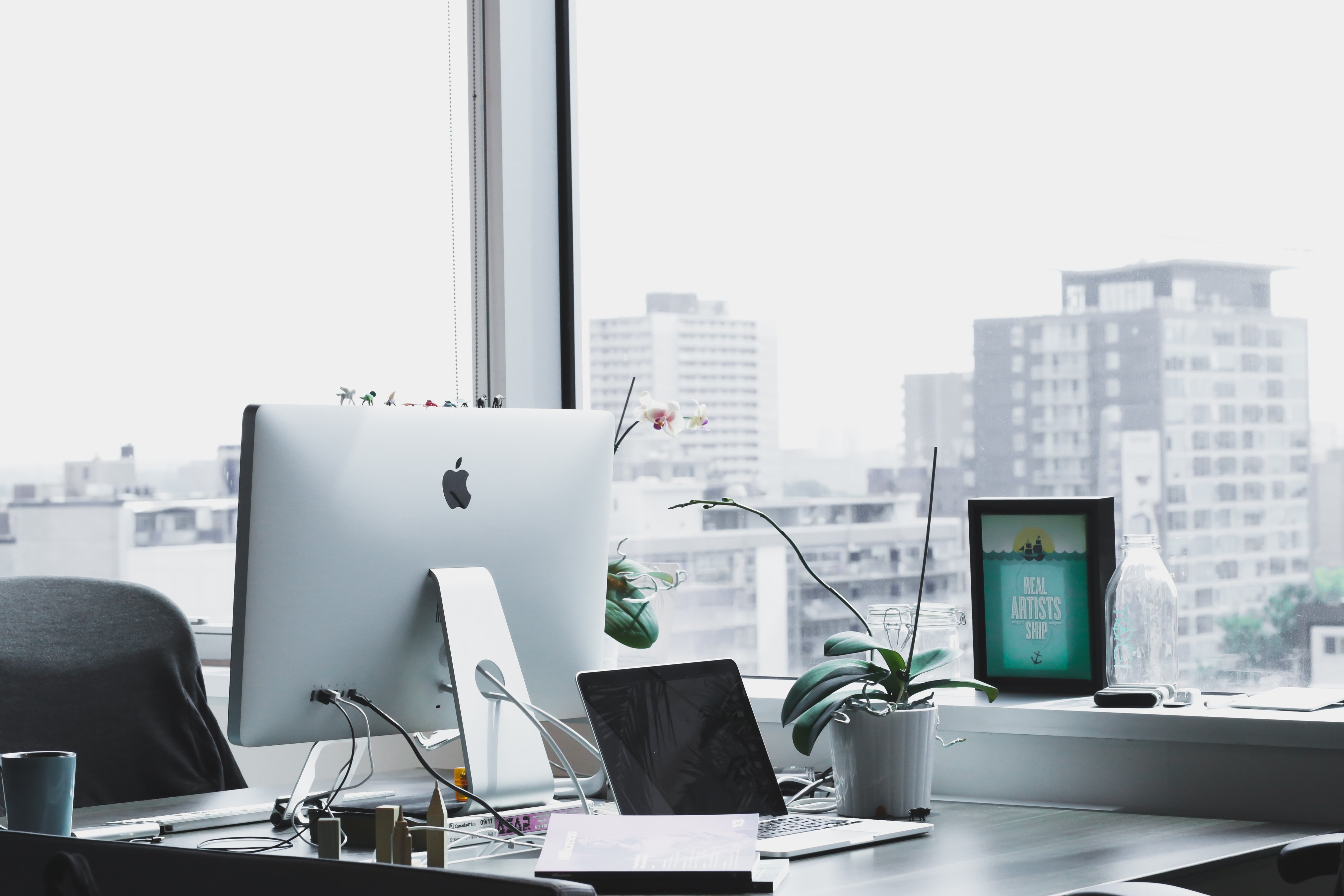 The dominant brands and businesses tend to focus on sustaining business models and innovations to make sales. They have a preset business model with little or no flexibility for incorporating innovative techniques.
Most follow the funnel-based approach. Once the sale is through, the customer comes out of the funnel and is often forgotten. One of the classic examples is the Radio Corporation of America (RCA), which used to be twice as big as IBM in 1955. The company was touted to have better technology than IBM. Yet, after suffering financial losses in subsequent years, RCA was acquired by General Electric and had liquidated most of its corporation's assets.
On the other hand, startups are prone to having agile business models and are open to risk and innovation. Startups disruptive strategies keep customers at the center of their business model, giving the customers a feeling of being valued.
Companies that focus on disruptive innovation tend to change products and strategies in an agile manner, making it increasingly harder for established market leaders to stick to conventional methods of retaining customers. The rapid change of products and strategies improves the products and services.
They are excellent and swift at collecting feedback from customers and changing their strategies with disruptive innovation for marketing such as using online survey makers.
How disruptive innovation affects market leaders
-Products and services that were once expensive become affordable for all
-Customer experiences are enhanced
-Corporations join hands with startups to bring innovation to their agenda in the easiest way possible
-The market becomes more competitive, and market shares are redistributed
Why does your business need disruptive innovation to thrive?
The failure of leading companies to stay on top is one of the most consistent trends. No matter how much a brand invests in marketing and strategizing, the moment a new tool or tech emerges, organizations need to rethink their business model.
Businesses have to consistently gather feedback, ask questions to their customers, and reflect on their responses. This way, brands can find out the customer reactions to their products and services and continue adding value to their products and services.
[Related article - Modern Innovation within Large Companies]
How to identify the scope for innovation in an existing business model
Companies can start by asking disruptive questions in a meeting with the core team. These questions will allow businesses to reflect on their business model and customer experiences. Take a look at some of the sample questions:
-What is the shortest path to the customers, and how to build that in a fixed amount of time?
-What is the leading cause of breakdown - products, people, or processes? How can you fix them?
-What processes can be killed to improve the business?
-What can the business offer as a freebie, that your competitors don't?
-What process can be automated to reduce operational costs and curate delightful customer experiences?
Conclusion
Disruptive innovation is the best competitive strategy to keep businesses profitable.
Disruptive innovation has influenced the downfall of a major corporations, but it has also led to the development of many new sustainable business models and improved products and services in an agile manner.
Adapting the latest tech and innovative models to the existing models, rewarding employees with an entrepreneurial and risk-taking mindset, and changing the generic business models in corporations with structured operations, are some ways to maintain a profitable business in the light of disruptive innovation.
As always, stick to the golden rule, "No strategy remains good forever. No product stays relevant and popular forever."
The only way to stay in the game is to improve and update your business with the latest and greatest, keeping innovation as a value core to your company. Keep listening to customers, keep looking for customer signals, and use the available information to deliver delightful customer experiences.