When it comes to stories of entrepreneurship, there is an interesting link between intelligence and eccentric nature.
Albert Einstein used to pick used cigarette butts off the street to get tobacco for his pipe.
While Benjamin Franklin had a routine named 'the air bath' where he just sat naked in front of a window.
Does the common idea of geniuses being tied to eccentric behavior bear any truth? Here are 26 interesting stories of successful entrepreneurs for you to decide.
26 interesting stories about entrepreneurs



Martha Stewart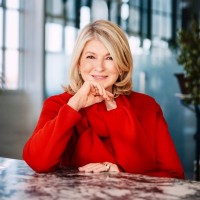 "My life is my job, and my job is my life"
Emmy award-winning television show host and entrepreneur Martha Stewart is an American icon. She started her catering business in 1997, which turned into an international media and home-furnishing corporation - Martha Stewart Living Omnimedia. The company includes books and TV shows, which reach about 66 million consumers.
Martha isn't just known for her entrepreneurial success. Her strict and obsessive behavior is her trademark. It's mandatory for her employees to clean their entire desks before heading home. Plus she demands that only red and black ink is used on any document.
In 2004 Martha Stewart spent time in federal prison following an insider trading scandal. Despite her obstacles, she never gives up. Instead, she sees those moments as opportunities for inspiration. She says: "I've never hit a bottom, just bumps in the road".
Did you know Martha Stewart has a cooking show with rapper Snoop Dogg called "Martha & Snoop's Potluck Dinner Party"?
Mark Zuckerberg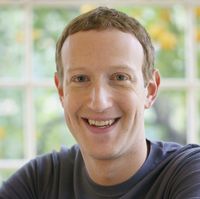 "Entrepreneurship is about creating change, not just companies"
Mark Zuckerberg was just 20 years old when he founded Facebook in his college dorm with his friends. Now he is one of the richest people in the world with a net worth of $71 billion.
His eccentric behavior, hobbies, and casual "laundry day" look define him. In fact, he wears the same outfit every day (a grey t-shirt and jeans) because it helps him take attention away from frivolous details, focusing instead on making Facebook better.
Some years ago he announced that he will only eat meat that he kills himself. He stated in a Facebook post:
"I had lunch today with the Norman family on their 2,500-acre cattle ranch in South Dakota. Several years ago at Facebook, our chefs cooked a whole pig. I remember someone saying it would be delicious but she wished she didn't have to see where the meat came from. I've always thought we should be thankful and understand where our food comes from–so for the next year I set a goal to only eat meat that I killed and helped butcher myself". By now he has reportedly killed a chicken, a lobster, a pig, and a goat.
He says that because he spends almost all his time on Facebook, he tries to challenge himself every year with new activities, such as learning Chinese.
Did you know Facebook's logo is blue because Zuckerberg has red-green color blindness?
Elon Musk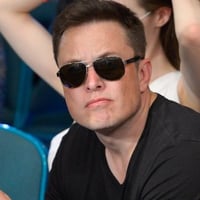 "I would like to die on Mars. Just not on impact."
Investor, engineer, and CEO of SpaceX and co-founder of Tesla Motors, Elon Reeve Musk is a mastermind. He is one of the most badass, hard-working entrepreneurs out there known for his eccentric behavior and so is his entrepreneur story.
For example, Musk is a huge fan of James Bond movies, and bought the Lotus Esprit submarine car from "The Spy Who Loved Me". In the movie, the car transforms into a submarine and Musk decided he needed to have it. He bought the car for $997,000 at an auction in London and stated:
"I was disappointed to learn that it can't actually transform. What I'm going to do is upgrade it with a Tesla electric powertrain and try to make it transform for real".
Did you know that Robert Downey Jr. booked a meeting with Elon Musk to get some insights for his role as Tony Stark in Iron Man? Actor and filmmaker Jonathan Favreau, director of the movie, said: "This is a guy who can give us some insight into what it would really be like to be Tony Stark".
Richard Branson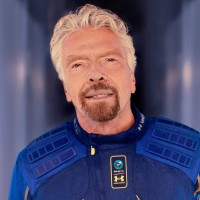 "Fun is one of the most important — and underrated — ingredients in any successful venture. If you're not having fun, then it's probably time to call it quits and try something else."
Founder of Virgin Group, which controls more than 400 companies, Richard Charles Nicholas Branson is known for his extreme lifestyle.
In his documentary "Don't Look Down" he talks about his crazy story of a near death experience when he tried crossing the Atlantic Ocean in a hot air balloon to break the world record.
Branson is also a fan of kite-surfing, and went across the English Channel in 2012, becoming the oldest person to achieve such a feat.
In his book "The Virgin Way: Everything I Know About Leadership" he writes that his desire for breaking world records and insane marketing is the base of how he runs his business. Branson writes:
"The problem is that being told 'You'd have to be pretty crazy to even think about doing that' has to me always been like a proverbial red flag to a bull".
Did you know that Richard Branson bought his own island in the British Virgin Islands?
Yoshiro Nakamatsu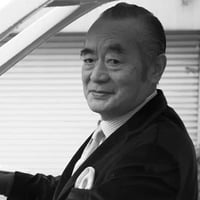 "I am a cross between Steve Jobs and Leonardo da Vinci."
Japanese inventor Yoshiro Nakamatsu has more patents than anyone in history. He has invented the floppy disk, a condom with a magnet, a toilet seat filter, and a wig for self-defense. These are just some amongst many of his 3,357 inventions and the tip of the iceberg when it comes to his entrepreneur story.
This all goes to show that he is one eccentric man. Nakamatsu states that he gets his best ideas when diving underwater, where he notes them down with his waterproof memo device. In his book "The Legend of Dr.NakaMats Inventions" Nakamatsu states: "Lack of oxygen gives me 'the flash'".
Did you know that Yoshiro Nakamatsu likes to unwind each evening in his 24-karat gold "Calm Room"? He says: "The gold blocks out radio waves and television signals that are harmful to the imagination".
Thomas J. Watson
"If you want to succeed, double your failure rate."
Thomas John Watson, an American entrepreneur, and CEO of IBM died in 1956. Watson took over IBM's business after his father passed and carried the company to the top of the tech world.
"He's a good example of how someone can be entrepreneurial inside an already existing company, a corporate entrepreneur", writes Mike Goldsby, Professor of Entrepreneurship.
Did you know that Thomas J. Watson loved the Boy Scouts so much that he tailored himself one of their uniforms to sit around the campfire with the scout leaders and regular boy scouts?
Steve Jobs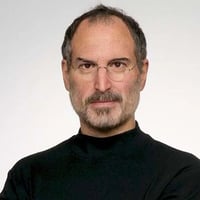 "Those who are crazy enough to think they can change the world are the ones that do."
Steven Paul Jobs, the founder and former CEO of Apple, passed in 2011. In 2014, Jobs was named as one of the most influential leaders in the past 25 years by CNBC. He changed the future of laptops and started the revolution of smartphones and music.
Steve Jobs was a genius, but also rather crazy, and as far as entrepreneurs' stories go his are iconic. He used to soak his feet in toilets to relieve stress. At one point in his life, he stopped taking showers because he believed his meat-free diet would stop his body from producing body odor.
He was as a demanding man with a temper, a true perfectionist. Jobs used to fire people on the spot if there were any slight errors made.
One of his former employees Michael Dhuey said in an interview: "He was very clear about what he didn't like and was not filtered with his input. If he was in a meeting that was boring him, he would be blunt and say 'I don't need to see this, let's move on.' And we would. He couldn't stand losing time."
"Once he even stormed out of a 5-star hotel because in his opinion it was "a piece of shit".
Did you know that Steve Jobs used to eat so many carrots that, at one point, his skin turned slightly orange?
Nikola Tesla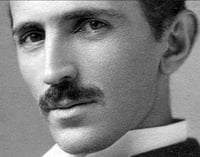 "I don't care that they stole my idea. I care that they don't have any of their own."
Nikola Tesla was an inventor, physicist, electrical engineer, futurist, and true entrepreneurial success story who died at the age of 86 in 1943.
He is best known for inventing Alternating Current Electrical Supply (AC), the electricity flow system that every electrically powered object uses to this day. So whenever you use a lamp or watch TV, you have Nikola Tesla to thank.
Tesla was known for his odd behavior and phobias. Some crazy stories are that he claimed to received electromagnetic signals from aliens and He was determined to create a germ-free society with free electricity.
Did you know that Tesla was so fond of pigeons that he fed them and spoke to them outside his bedroom window? When he got too old to feed the birds himself, he hired someone to do it for him.
Bob Parsons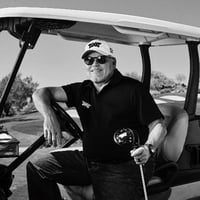 "Anything that is measured and watched, improves."
Robert Ralph "Bob" Parsons, an American billionaire, entrepreneur, and philanthropist is the founder of GoDaddy. He is one of the most controversial founders in America, as he keeps surprising with his behavior.
In 2011 Bob Parsons tweeted out a video of him killing an elephant, resulting in widespread criticism. He defended himself by saying that elephants in Zimbabwe are considered annoying and that the species aren't endangered. Parsons saw the whole scandal as great publicity for GoDaddy.
"All publicity is good publicity if you're on the right. I can't quantify it for you. I didn't do this to promote GoDaddy. But the average American is a reasonable individual, and they see this for what it is. They can see past the PC bulls**t. When the only argument [critics] have is to ridicule me, that's when I get a customer", says Parsons.
Did you know that in 2013 Bob Parsons released an ad at the Superbowl for GoDaddy, which was considered incredibly sexist? See for yourself.
Jeff Bezos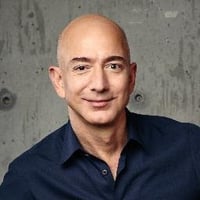 "Your brand is what other people say about you when you're not in the room."
American entrepreneur Jeff Bezos, founder of Amazon, is considered to be one of the most powerful CEOs in the world. He even overtook Bill Gates' spot as the richest person on the planet with a net worth of 132.2 billion USD. Bezos, of course, has his own quirky ways of running his business.
For example, at the start of Amazon meetings, Bezos likes to first read through all the memos with his employees. "For new employees, it's a strange initial experience. They're just not accustomed to sitting silently in a room and doing study hall with a bunch of executives".
Did you know that Bezos never schedules any meetings in the mornings and for the meetings implements a "two pizza rule"? A rule in which Bezos wants the meetings to be small enough where two pizzas would feed everyone.
Bill Gates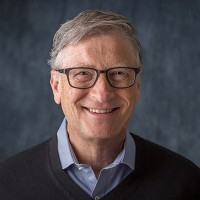 "Life's not fair, get used to it."
William Henry Gates III, the founder of the Microsoft Corporation, used to be one of the richest people on the planet before Jeff Bezos overtook his spot (and now, Elon Musk).
Harvard dropout Bill Gates is an eccentric genius who always carries around colored pens for brainstorming. During his teenage years, he read the entire "World Book Encyclopedia" series.
The strict, yet brilliant thinker is a micromanager with extreme habits. Gates used to memorize his employee's license plate numbers to track their comings and goings. Later on when Microsoft expanded he changed his behavior. "Eventually, I had to loosen up as the company got to a reasonable size", he said.
Did you know that Bill Gates collects rare books and once paid 30.8 million dollars for a single manuscript that contains essays by Leonardo da Vinci?
John Paul DeJoria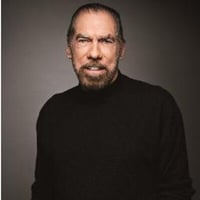 "The biggest hurdle is rejection..."
John Paul DeJoria's story is inspiring to say the least, and one that is very reminiscent of the film The Pursuit of Happiness. John Paul DeJoria, now co-founder of two major household brands– Paul Mitchell and Patrón, and a billionaire, has been homeless twice in his life.
After losing his job and being homeless for the second time in his life, he decides to borrow $350 to invest and become 50/50 partners in what now is the hair product company, Paul Mitchell. Using that initial startup cash, he whipped up large batches of the product and went around Los Angeles, selling to various salons. And the rest is history.
John's more recent venture into the high-end tequila world with Patrón has also been successful, as the company was sold to Barcadi in 2018 for $5.1 Billion. Meanwhile, Paul Mitchell is estimated to be worth around $3 billion.
Roman Abramovich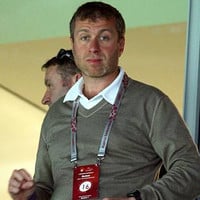 "I have no Napoleonic dream. I'm just hard-working and pragmatic."
Roman Arkadyevich Abramovich is a Russian billionaire who has donated more money than any other living Russian. The generous man has also been suspected of a series of crimes from auction-fixing to political assassinations.
His entrepreneurial skills evolved in the army where he sold fuel to make money. Abramovich made deals with delivery drivers, taking some of their fuel which he then sold to other drivers at a discount.
One of his friends from the army Nikolai Panteleimonov said: "He was head and shoulders above the rest when it came to entrepreneurship. He could make money out of thin air".
Abramovich is a big sports fan and in 2003 he bought Chelsea F.C. The club had huge debts, which he ended up covering in order to help transform the team.
Did you know that Abramovich owns the second-largest yacht in the world that has its own missile defense system?
Henry Ford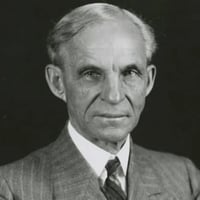 "Coming together is a beginning; keeping together is progress; working together is success."
The founder of the Ford Motor Company, Henry Ford, developed the first affordable automobile. His vision to produce more cars for mass consumption for less money and time helped create a middle class in the U.S.
Henry Ford is one of the most influential people of all time and was quite known for his eccentricities. One of the more hidden of them being that he was an anti-semite. It started when he bought his local newspaper 'The Dearborn Independent'.
Then, by 1918, he began to publish his ideas in a series that lasted 91 issues in which he detailed a Jewish conspiracy, and felt that they were the source of all evil in the world. Later, he turned this series into four volumes named 'The International Jew' and distributed his writings to his large network, and weirdest of all, it was spread amongst ford motor dealerships.
Did you know that Ford used to collect historic buildings in the hopes of transforming the towns of Sudbury, Massachusetts and Greenfield Village, Michigan into tourist attractions that would celebrate early America?
Larry Ellison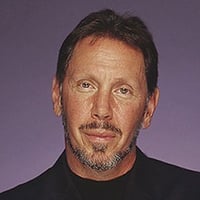 "When you innovate, you've got to be prepared for everyone telling you you're nuts."
The founder and CEO of Oracle Corporations Larry Ellison is currently the tenth wealthiest person in the world, according to Forbes.
Ellison is known for his bold and quirky personality. For example, one story of his is that he once his neighbor's tree grew tall enough to block Ellison's view of the San Francisco Bay, he demanded the tree to get cut down. His neighbors refused, to which he then offered to buy their home to do it himself. The offer was refused and the case got taken to court.
Larry Ellison loves yachts, especially yacht racing. In 1998 at an Australian race Ellison almost died in a typhoon that killed six sailors from other ships. The horrible event reminded him of how "life is glorious and fragile and short".
Did you know that Larry Ellison started his career by building relational databases for the CIA in 1970?
Robert Klark Graham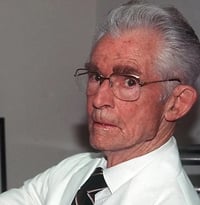 "If people think of public art as something the public decides, it's impossible to make anything of substance."
Robert Graham was an American entrepreneur and billionaire who developed shatterproof plastic eyeglass lenses. One thing is for sure, Graham was a genius with tons of eccentric interests and investments.
Robert Graham entrepreneur's story starts with him founding a sperm bank for geniuses, in which he only used donations from Nobel Prize winners. He said in an interview: "Early in my life it dawned on me that bright people– at least the desirable citizens, the ones who carry on the real planning and doing in the community– weren't reproducing themselves".
The project didn't really go all that well, as most of the Nobel winners were already quite old, and no longer in their prime. The concept was cool though, have a child with the same DNA as a genius.
Did you know that it is believed that almost 217 children were conceived from Graham's sperm?
Peter Thiel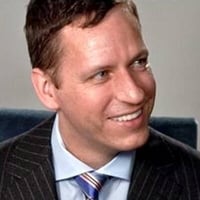 Peter Andreas Thiel is an American entrepreneur who is the former CEO of eBay and co-founder of Paypal. He is known as an odd character with a different outlook on life. For example, he is a climate skeptic. "The idea that human activity alters the climate is more pseudoscience than science," he says.
Thiel is also a huge supporter of Trump, as he believes Trump has new fresh ways to rethink a variety of problems that America faces, which is critical for moving forward.
He gets a lot of criticism for his beliefs, but he stays true to his views. "Of course I got heat, and I don't want to exaggerate the importance that I think it's ok to be in a place where most people are liberal or where most people have views different from my own. I do think there is something different when it goes from a large majority having one way to it being almost unanimous because things are never unanimous."
Did you know that Thiel wants to get cryogenically frozen upon his death?
Anna Akbari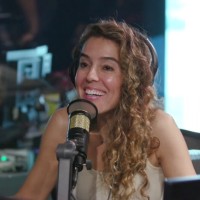 "The right mindset is the foundation for your key ingredient: doing the work."
Sociologist and entrepreneur Anna Akbari is the founder of Sociology of Style. She likes to call herself an "innovation strategist" who thinks differently, as that's key to innovation.
Anna has a holistic approach to individual empowerment, her focus is on technology and human relationships and how to achieve "Digital Happiness".
Anna Akbari likes to keep her life simple by eating the same breakfast and lunch every day. "More choices require time and energy and shift our focus away from other things that matter. More choices also breed a sense of anxiety about making the right choice", she says.
Did you know that Anna Akbari believes there is great power between fashion and power? "Fashion is a very powerful social tool, and one that every person should reflect on and use to their advantage", she explains.
Walt Disney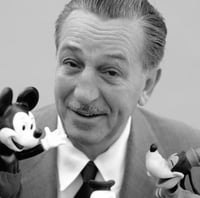 "First, think. Second, dream. Third, believe. And finally, dare."
Walter Elias Disney, an entrepreneur of many talents, was the pioneer of the American animation industry. The founder of Disney died in 1966 but is forever known as the creator of one of the most iconic cartoon characters, Mickey Mouse. Plus he holds the record for most conquered Academy Awards, with a total of 22 wins.
One crazy story about Walt Disney has to do with his fascination of trains. He loved trains so much that he even set one up in his office and backyard. It was a way for him to relieve stress. He would dress up in a train engineer outfit to give visitors rides in his 7 ¼ inch gauge rideable railroad in California.
The story about Disney being cryogenically frozen so he could be resuscitated sometime in the future has been running around for decades. It's an urban legend that has added skepticism to his character, though.
[Related Article - 66 Mistakes Every Startup CEO Makes]
Anna Wintour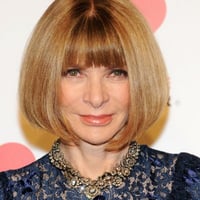 "It's always about timing. If it's too soon, no one understands. If it's too late, everyone's forgotten."
Anna Wintour has been the legendary editor-in-chief of the US edition of Vogue since her entry in 1988. She is the brain behind the most iconic magazine.
She has been the creative director of Condé Nast, the publisher of Vogue, since 2013. Everyone who works in or around the fashion industry is aware of the almost mythical spot she holds in the business - and they're most probably afraid of her.
This is because Wintour is often portrayed as one of the most intimidating figures you could be looked at in an office meeting, or from the side of a runway. The truth is that she has been an admired trendsetter for decades, as well as a meticulous and detail-oriented leader.
Tired of being pointed at as a negative influence and determined to defend her years of hard work, she stated: "People sometimes mistake power for intimidation. I find this happening to a lot of female leaders. The press loves to overblow everything I do. It's like it is abnormal for the editor of a publication like Vogue to maintain a powerful stance. Because that's what I am: powerful, not intimidating".
She is well known for her love of perfection and absolute order; she works hand in hand with the designers to control every detail of every issue, from the cover to the barcodes at the back.
Did you know that because the office in the iconic film "The Devil Wears Prada" looked too similar to hers, she decided to redecorate it. After all, the character of Miranda Priestly has been repeatedly related to her, though without confirmation from Lauren Weisberger, the author of the book.
Hideo Kojima
"My goal is to make a player think, 'I want to re-enter this world of lies tomorrow'."
Video games would have never been the same without Hideo Kojima, inarguably the most eccentric Japanese video game designer.
He's known for being the creator of the Metal Gear saga, one of the most iconic in the history of video games. He stands out from the rest of the creators because of his eclectic and eccentric personality and radically innovative vision.
In 2015, Kojima terminated his long time linkage to Konami and founded Kojima Studios.
Kojima likes to include himself in some of his games not as a simple cameo, but as an active part of them: players have to rescue him in three different missions throughout the Metal Gear series.
Developers who work with him say that he sounds like a philosopher when he talks about his ideas.
Video game reviewer Yahtzee once said about him: "I think he is a genius in executing insane ideas. It doesn't always work, but he successfully combined vampires, ghosts, psychics, human beehives, two snipers who can do photosynthesis, nuclear-equipped walking tanks, immortals, lizard-like men, men on fire, seductive assassins, and cyborg ninjas in one franchise. And honestly, that is just amazing".
Did you know that the protagonist of Kojima's next video game, 'Death Stranding', will be Norman Reedus from 'The Walking Dead'?
Sheryl Sandberg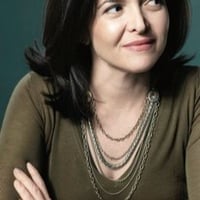 "If you're offered a seat on a rocket ship, don't ask what seat! Just get on."
Sheryl Kara Sandberg is the Chief Operating Officer (COO) of Facebook, but she has been many more things during her extensive career. She was Chief of Staff for the Secretary of Treasury of Bill Clinton's government, Vice President of Global Online Sales at Google and a part of the board of directors of the Walt Disney Company since 2010.
Apart from being the 4th most powerful woman in the world, Sandberg is a dedicated feminist leader. Her first book, "Lean In: Women, Work, and the Will to Lead", is both a testimony of how she got to succeed as a female entrepreneur and also a petition for more female presence in positions of power.
Sandberg also has her fair share of eccentricities in her story. Despite working in one of the biggest tech companies in the world, she tries to use as little electronic devices as possible. She has a "plain, spiral-bound" notebook where she writes every detail of her workday, and she carries it around everywhere.
She also loves to learn more about what she calls "human dualities", and that's why participants in her leadership meetings are required to discuss both their present emotional and professional state. At home, she asks her two children about their best and worst moment of the day.
Did you know that Sheryl Sandberg taught aerobics classes when she was a student at Harvard?
Warren Buffett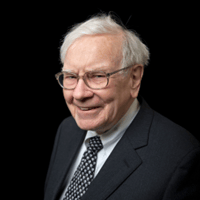 "If you don't find a way to make money while you sleep, you will work until you die."
Warren Edward Buffett, the CEO of Berkshire Hathaway, is considered one of the most successful investors in the world.
Buffett isn't just a great businessman, he is also a man of many quirky habits and hobbies. He likes to eat like a 6-year old by drinking up to five Cokes a day and eating hamburgers and hash browns. "I'm one-quarter Coca-Cola", he states.
One of his hobbies is playing the ukulele, which he is actually really good at. There are videos of him online where he is singing an ode to Coca-Cola and jamming together with Bon Jovi.
His hiring methods are also a bit different from the usual. Buffett stated at a shareholders meeting: "If I was given a choice between hiring someone out of grad school that was brilliant or someone that memorized chapter 8 of the 'Intelligent Investor,' I'd take the one who memorized chapter 8. What we do doesn't take a high IQ. It takes discipline and it takes time".
Did you know that one of Warren Buffett's ukuleles got sold for over $11,000?
Nicolas Berggruen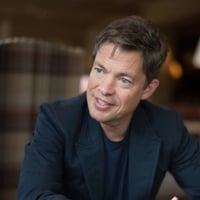 "At the end, the key thing is you've got to live with yourself. That's the real test. Everything else is fleeting."
The founder and president of Berggruen Holdings Nicolas Berggruen is known for being a "homeless billionaire." That is because he doesn't actually own a home, as he prefers to stay in hotels. Nicolas Berggruen stated that material possessions don't satisfy him and are more of a burden to his lifestyle. Instead, he wants to focus on giving his money to charity to make an impact.
Nicolas Berggruen is a true workaholic who devotes his time to as many projects as he can. Always on the go and always in a rush.
Did you know that Berggruen uses any item that he owns until it literally falls apart? Reportedly, most of his clothes are "fraying at the cuffs and collar", but Berggruen continues wearing them until they tear.
Ingvar Kamprad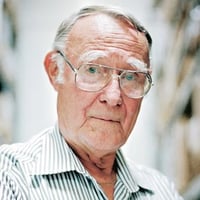 "A job must never be just a livelihood. If you are not enthusiastic about your job, a third of your life goes to waste."
The iconic Swede Ingvar Kamprad was the founder of the cheap DIY furniture maker IKEA who passed away at the age of 91. An inspiring entrepreneur who was very private about his life, but still known for his odd behavior.
Despite being a billionaire, Ingvar was always trying to save money. He would fly coach, drive a Volvo and would always stay in the cheapest hotels. And if he was able to take some condiments with him from a restaurant, he would. No wonder his nicknames were "Uncle Scrooge" and "The Miser."
Did you know that Ingvar Kamprad entrepreneur's story started when he was just 5? That's when he started selling matches in his neighborhood to make some money?
Howard Hughes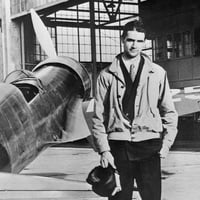 "I'm not a paranoid deranged millionaire. Goddamit, I'm a billionaire."
Hughes was once one of the most talked about entrepreneurs in the world and quite possibly the most bizarre and eccentric billionaire to have lived.
Hughes was a movie producer, an aviator, investor, and philanthropist. He made a name for himself as a producer in the 1920s, where he made controversial films like "Hell's Angels", "Scarface", and "The Racket".
Hughes' life took a turn when he experienced an aircraft accident. After that, his behavior started to shift from normal to strange. He started avoiding showing up to places, even court. Hughes refused to pay his tax money and kept moving to different places. He never returned to America and actually died on his way over to Texas.
Did you know that Howard Hughes was a huge germaphobe and due to that spent his last years in secrecy?
The 26 crazy short stories
There you have it, 26 eccentric entrepreneurs who didn't fail to surprise with their habits, interest, and investments. A bunch of these entrepreneurs' stories will forever be iconic.
Who is Valuer?
Valuer is an AI-powered platform that helps connect corporations with startups in order to build innovation through collaboration. We are always looking to connect, visit Valuer to learn more.
Edits and Contributions made by Oihane Garcia de Caceres Lopez.