There are still big hurdles to bridge the gap for gender equality when it comes to entrepreneurship. However, women entrepreneurs have been "killing it" in the startup world. An increased number of women-led startups achieved traction in 2018 and raised a significant amount of money to expand their businesses.
GEM reported that the proportion of new women entrepreneurs grew by 45 percent in the last decade alone. These startups are not only increasing in number, but they're also increasing in size and strength, too. Although, only about 17 percent of the startups today include at least one female founder.
For a percentage that is considered low, here's the silver lining: female entrepreneurs are recognized more than ever before. Valuer.ai has created a curated list with the top female-led startups and top women entrepreneurs that grew like crazy in 2018.
We live in an age where female founders receive less than 3 percent of the Venture Capital funding, but a report from BCG shows that they generate approximately 10 percent more than their male counterparts. Women entrepreneurs are shaking up tech across the globe and are disrupting every sector, proving they can be equally as good as men.
Some of the most popular sectors conquered by female entrepreneurship include healthcare, education, retail/wholesale, professional services, fintech, and many others.
Challenges faced by women entrepreneurs
Even though entrepreneurship is shifting away from the male-dominated culture, hurdles faced by women in business are vast and different from those experienced by men. There are challenges that many women will face on their journey to becoming successful women entrepreneurs.
- Lack of Funding: According to Guidant Financial, one of the biggest challenges faced by women in business (reported by 74 percent of them in their survey) is raising the required funding to establish their business.
- Network Access: Women have great ideas and products, however, the difficulty of finding the right mentors or network in a male-dominated business world can limit their professional growth.
- Lack of information: Another problem faced by many women in business is having the right idea but not knowing how to get started or find relevant information.
- Being taken seriously: A Swedish qualitative study suggests that venture capitalists are biased when making a decision on funding women entrepreneurs. When they collected performance data from both male and female entrepreneurs, they concluded that the beliefs expressed by venture capitalists about women entrepreneurs were unsubstantiated. A woman's lack of performance in comparison to men is nothing more than a myth.
- Balancing business & family life: Generally, entrepreneurs don't start a venture until they reach their 30's, around the same time that women start a family. The term "mompreneur" is well established, and balancing both roles is a demanding task.
Why invest in a female-led startup?
The startup ecosystem is under-representative of the female population since less than one-fifth of startups have a female founder according to Techcrunch. Data in the EU shows that only 10 percent of ventures are founded by a female.
In an era where innovation is the driver of the global economy, it raises questions on the efficiency of economic growth. Diversity is an important economic imperative when women experience trouble acquiring funding.
Business women are often overlooked as there is a subconscious bias that they will not be a reliable investment as a male entrepreneur. However, statistics show that investing in a female-led startup is promising and here's why:
- Performance data compiled over 10 years by First Round Capital showed that investment in a startup with at least one female founder outperformed all-male founding teams by 63 percent.
- Kevin O'Leary noticed a pattern in his portfolio while doing the year-end audit. All of his returns were coming from companies either owned or run by women. The female-led startups with sales between $5M and $300M made up to 52 percent of his private portfolio.
- According to a research by Boston Consulting Group, startups co-founded by women are noticeably better financial investments; for every dollar of funding, a female-led startup gives on average 78 cents back whilst male-founded startups generate a lot less than that - just 31 cents.
- A study of Fortune 1000 companies by Quantopian in March 2015 found that female-led companies perform three times better than male-led companies and have equity returns of 226 percent.
- Women entrepreneurs are more capital-efficient as they bring in 20 percent more revenue than their male counterparts with half of the money, according to the Kauffman Foundation.
- In the last survey results of Startup Genome, their analysis found that women are more likely to say they want to "change the world" with their startups while men are more likely to say that they want to create "high-quality products".
- The 2017 Annual TINYpulse Start-up Report noted that "startups with over 200 percent growth are 75 percent more likely to have a female founder".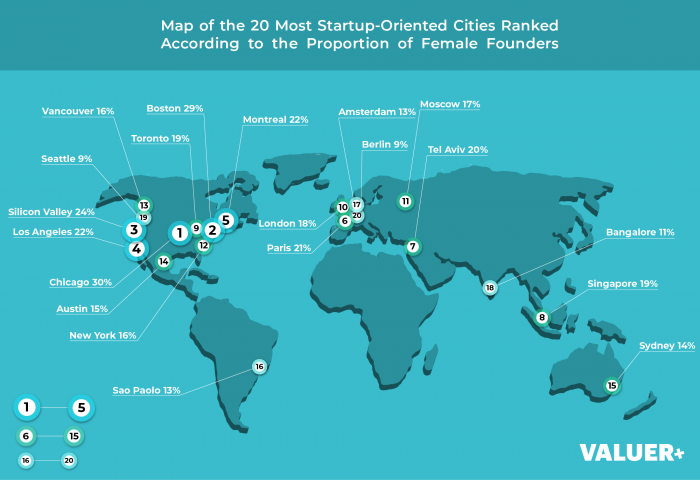 In other words, the market makes female-led startups a promising opportunity to invest as they are less competitive and on average generate more revenue. The takeaway is not that "women are a better bet than men" but rather that women entrepreneurs tend to work twice as hard to show their capability and secure themselves a space in the business world.

How the top 33 women-led startups of 2018 were selected
In the following list of the "Top 33 women-led startups of 2018" the following startups had to meet our eligibility criteria:
- Founded by a woman
- Founded on, or after, January 1, 2013
- Had recent investment activity
- Privately Owned
Other factors considered while evaluating the list:
- Industry Sector
- Growth Stage/Funding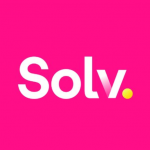 Solv is here to change the often-arduous healthcare system in the US by enabling people to book a doctor's appointment on the same day. The app asks the users about their symptoms and preferred appointment time and matches them with local providers that are able to meet their needs. It improves patience's experience by reducing waiting time and increases their partner's patients volume.

Founded: 2016
Founder: Heather Mirjahangir Fernandez
Funding: $23.1 M
Location: San Francisco, US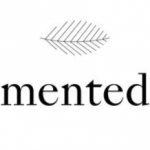 KJ Miller and Amanda Johnson that have been friends in Harvard, have always wanted to work together on something. Their business idea came from an everyday problem they both were dealing with; the struggle of women of color to find the perfect nude lipstick. They created Mented Cosmetics, a luxury beauty brand that promises the perfect nude lip shades for women of color. The success and the rapid increase in sales took the attention of the investors and the founders earlier in 2018 they raised an impressive $3M in pre-seed.

Founded: 2016
Founders: Amanda Johnson , KJ Miller
Funding: $4 M
Location: New York, US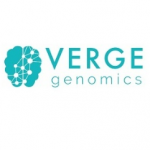 Alice Zhang, the founder behind Verge Genomics was just months away from a PhD when she decided to quit and start her own company, Verge Genomics.
Verge Genomics is a startup disrupting the healthcare industry by using Artificial Intelligence to find new drugs for brain diseases like Alzheimers, Als and Parkinsons. The startup came out of YCombinator in 2015 and has raised $32 millions in July during the Series A funding.

Founded: 2015
Founder: Alice Zhang
Funding: $36.1 M
Location: San Francisco, US

Maven is revolutionizing women's healthcare by being the first virtual clinic dedicated to women's and family health. The startup is connecting working women with doctors through its secure platform providing them with health education regarding any issues that may concern them. Back in September, the start up raised the impressive amount of $27 in Series B that will help expanding its operations even further in 2019.

Founded: 2014
Founder: Katherine Ryder
Funding: $42.3 M
Location: New York, US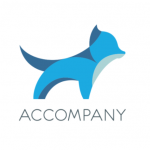 Amy Chang quit her job in Google to create Accompany, an AI driven social platform. Accompany becomes the ultimate virtual personal assistant to busy professionals by doing a background research on social media for any contact they are meeting and by consolidating all the information they may need in a curated newsfeed.

Founded: 2013
Founder: Amy Chang
Funding: $40.6 M
Location: California, US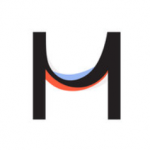 Modern Fertility is defining modern fertility care and wants to change fertility from being reactive to proactive. It's providing an affordable hormone test that women can take at home so that they can make well informed decisions early in life. Their aim is not only to provide a cheap solution but to also empower women by educating them and giving them important information about their reproductive system.

Founded: 2017
Founder: Afton Vechery , Carly Leahy
Funding: $7 M
Location: San Francisco, US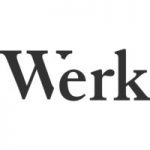 Werk is changing the way big companies approach and view flexibility as they believe this is when we perform at our peak. The company operates primarily as a people analytics platform that helps companies build flexible cultures through data. The data gives insights so that employers can make important decisions and work smarter.

Founded: 2016
Founders: Anna Auerbach , Annie Dean
Funding: $3.9 M
Location: New York, US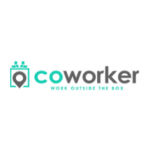 Coworker is the equivalent to Airbnb - but for coworking spaces. Leanne Beesley, the founder of Coworker experienced the problem of finding a coworking place to work while she was working remotely as a freelancer and staying in Asia. Then Coworker was born, an online platform that aims to solve that issue by giving freelancers the opportunity to book a space and leave a review.

Founded: 2015
Founder: Leanne Beesley
Funding: $1 M
Location: San Francisco, US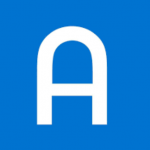 Rachel Blumenthal was inspired to create this start up after being frustrated from shopping at malls with kids. She created Rockets are Awesome, a subscription based curated box that sends parents 12 pieces of clothing each season based on kids preferences from previous purchases with the opportunity for a parent to actually pay for what they want to keep. With Rockets of Awesome, shopping for kids becomes a pleasing experience since it's fast and easy for every parent and kids receive products they actually like.

Founded: 2016
Founder: Rachel Blumenthal
Funding: $19.5 M
Location: New York, US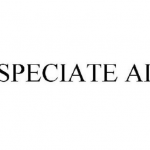 Speciate AI is reinventing how companies collect feedback to develop improved products. Their solution is designed to analyze unstructured data from companies using artificial intelligence and gives them valuable feedback back. In that way, it has been proven to save a lot of money and time.

Founded: 2018
Founder: Kate Besser
Funding: $2 M
Location: Chicago, US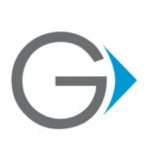 Guild Education is a company that helps big employers to offer education as a work perk to fill the gap of working adults that do not have a college degree. The startup is partnering with public and low cost educational institutes to create a tailored tuition plan that suits the employees. In return, the employers notice a positive return on investment and a higher retention rate on the workers.

Founded: 2015
Founders: Brittany Stich , Rachel Carlson
Funding: $71.5 M
Location: Chicago, US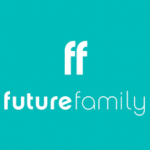 The idea started when the founder of start up Tomkins went through her personal journey of spending a fortune on fertility treatments to stay pregnant.
Future Family wants to give women a more affordable choice in fertility treatments by giving them low-cost IVF and egg freezing monthly plans.

Founded: 2016
Founder: Eve Blossom, Claire Tomkins
Funding: $11.4 M
Location: San Francisco, US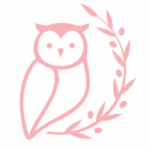 Athena Club has recently launched their website in summer of 2018. This woman-led startup is disrupting the industry of menstruation by providing women in the US affordable tampons as a subscription-based service. Women have to customize their monthly package regarding their preferences and have it shipped at the frequency they want.

Founded: 2017
Founders: Allie Griswold , Maria Markina
Funding: $3.8 M
Location: New York, US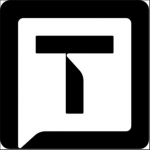 Trustory is a platform claiming to bring authenticity back to the digital world by validating any claims that people make online. Claims include blog posts, white papers, websites and anything on the web. Honest voters on their platform are awarded with tokens, reputation and influence over time on their eco-system and on the other hand dishonest voters lose tokens, reputation and influence.

Founded: 2017
Founder: Preethi Kasireddy
Funding: $3.3 M
Location: Los Angeles, US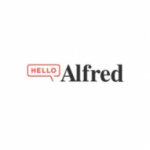 Marcela Sapone and Jessica Beck created Hello Alfred to offer busy people the experience of having an all in one butler at a very affordable price. Customers can order their own "alfred" who visits their place at schedule days and time and do any chores around the house such as laundry, dish washing and stocking the kitchen.

Founded: 2014
Founders: Marcela Sapone, Jessica Beck
Funding: $52.5 M
Location: New York, US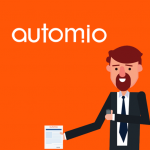 Autom.io is disrupting the law industry with their artificial intelligence driven lawyer bot. Claudia King created the lawyer bot after being a lawyer for eleven years and being frustrated about the repeated processes she had to do daily that were keeping her away from doing the work she loved. With Automio, lawyers save a lot of time while their clients get a better access to helpful legal services.

Founded: 2016
Founder: Claudia King
Funding: $1.5 M
Location: New Zealand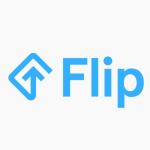 Flip is the new marketplace that is helping people avoid paying any fees from breaking their lease by subletting their places to other people with the use of blockchain technology. Then, the lease is transitioned into the new tenant without putting property owner at risk. Everyone that uses their platform gets screened and verified by Flip by gathering information which is helpful for the landlords.

Founded: 2016
Founder: Susannah Vila
Funding: $7.4 M
Location: New York, US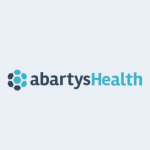 Abarty's Health vision is to change the healthcare market by automation. Their platform becomes a centralized data hub between doctors, physicians and insurance providers. The medical record of patients become portable and their identification universal by the advanced technology of the startup. The founder, Dolmarie Mendez believes that the end result will be a lower cost of care and a movement towards transparency and efficiency in healthcare industry.

Founded: 2016
Founder: Dolmarie Mendez, Lauren Cascio
Funding: $2.1 M
Location: Puerto Rico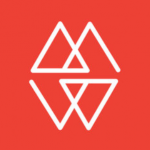 Movewith is an app that is changing the way people work out with a collection of over a thousand guided classes from top coaches. The collection varies from strength classes to yoga giving consumers the opportunity to exercise at the comfort of their own home.

Founded: 2015
Founder: Holly Shelton, Tricia Cioi
Funding: $3.8 M
Location: San Francisco, US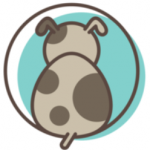 Digitail is a CRM (customer relationship management) software that is used by veterinary clinics. The veterinary clinics have three subscription plans whom they can choose from depending on their size and company needs. The software is automating a lot of the administrative processes and keeps track of patients information.

Founded: 2017
Founder: Ruxandra Pui
Location: Barcelona, Spain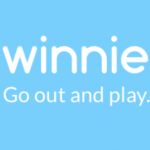 Winnie is the ultimate app for parents who are looking for ways to make their lives easier. The app gives parents some great ideas on things to do with their kids and even connect with fellow parents in the same area and ask for advice.

Founded: 2015
Founders: Sara Mauskopf, Anne Halsall
Funding: $6.5 M
Location: San Francisco, US
The idea came when the founder - Benji Coetzee noticed how many empty trucks and railways wagons are running on the Johannesburg-Durban route and how her clients complained on how transportation reduce their profits significantly. These couples together inspired her to create EmptyTrips, a platform that connects transporters with companies that wish to transport their products between cities.

Founded: 2017
Founder: Benji Coetzee
Location: South Africa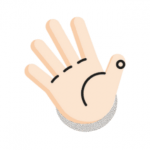 Hey Influencers is a startup that connects brands with influencers through their platform. What's interesting about it, is that both influencers and brands have to be approved to ensure the platform maintains its quality and high standards and could connect only If both match with each other.

Founded: 2016
Founder: Gretta van Riel
Funding: $750 K
Location: Melbourne, Australia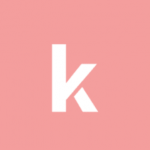 Klasha is the new fashion ecommerce store that launched in Dubai and its vision is to connect young millennial consumers in emerging markets in Africa to to the global e-commerce economy. Many fashion sites do not offer payments in some African countries and shipping usually takes around a month. Opposed to them, Klasha not only offers trendy clothes in affordable prices but also ships within 1-5 days.

Founded: 2017
Founder: Jessica Anuna
Funding: $120 K
Location: Dubai, UAB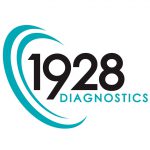 The female-led startup based in Gothenburg 1928 Diagnostics has been chosen by the World Economy Forum as one of the world's 61 most promising Technology Pioneers. 1928 Diagnostics wants to bridge the gap between DNA technology and infection control by providing a platform for doctors that can help them choose the right antibiotic treatment for each of their patients individually.

Founded: 2014
Founders: Dr. Kristina Lagerstedt , Dr. Susanne Staaf
Funding: $4 M
Location: Gothenburg, Sweden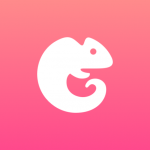 Karma, another Swedish based startup is trying to solve food waste from groceries shops and restaurants by selling unsold food at discounted prices. The merchants can post their unsold products on the app and consumers can purchase them directly through the app and pick the up before their closing time.

Founded: 2015
Founder: Elsa Bernadotte
Funding: $16.7 M
Location: Stockholm, Sweden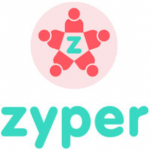 Zyper was created to detect the most loyal followers of a company on instagram and turn them into influencers for their brand. The startup thinks that micro-influencers are the future of online advertising opposed to celebrities that have millions of followers. To achieve this, they look into their engagement rate, aesthetics of a page, hashtags and geotags.

Founded: 2017
Founder: Amber Atherton
Funding: $3.3 M
Location: London, UK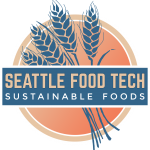 Christie Lagally created a plant-based eco-friendly substitute to change the way we eat chicken. SFT that came straight from YCombinator seed accelerator earlier this summer of 2018 acquired a seed funding of $1 million to start manufacturing the vegan chicken nuggets and hopes to expand its business to the production of chicken strips.

Founded: 2017
Founder: Christie Lagally
Funding: $1 M
Location: Seattle, US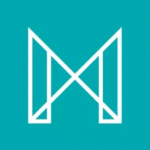 Maverick is a social network app that was created to motivate the younger generation of women to express their creativity through a series of various challenges. Girls have the option to post a 30 second video or a photo , be seen and see other people's responses and win prizes. Maverick promises to keep the community a safe place where girls feel empowered to create new things.

Founded: 2017
Founders: Brooke Chaffin , Catherine Connors
Funding: $2.7 M
Location: Los Angeles, US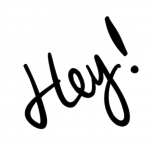 The concept of Vina is equal to Tinder's but instead of a date, women get a new friend. The app works through an algorithm that takes into consideration mutual friends, interests, location and answers gained from Buzzfeed quizzes. The users of the app can swipe left or right depending If they find each other interesting enough to establish a new friendship.

Founded: 2015
Founders: Jen Aprahamian , Olivia June
Funding: $1.4 M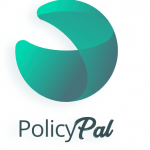 Policypal uses AI technology to allow customers create a custom insurance on their phone through an app. The founder of Policypal Val Jihsuan Yap was featured in Asia's 30 under 30 in 2017. Despite being a very new startup they raised a surprising amount of $20M earlier this year to develop blockchain-based insurane products.

Founded: 2016
Founder: Val Jihsuan Yap
Funding: $20 M
Location: Singapore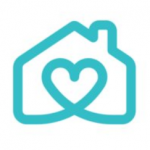 Gillian Tee has been known through for entrepreneurship activities after coming out of YCombinator with Rocketrip. After 15 years in the US she decided to return home with a new business idea homage. Homage is connecting local caregivers with senior care recipients through their online platform while also keeping their families updated. Patients have the option to customize their care visits depending on their needs and flexibility.

Founded: 2016
Founder: Gillian Tee
Funding: $5.6 M
Location: Singapore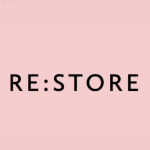 Selene Cruz has only recently received their pre-seed fund of $1.7M in early October to launch her new shop, Restore. Restore aims to create an exclusive physical space in San Franscisco for the favorite online brands of consumers.

Founded: 2018
Founder: Selene Cruz
Funding: $1.7 M
Location: San Francisco, US
Where are these startups located?
Conclusion
2018 has been the year of growth for many women entrepreneurs. Quietly, they have been raising money, attracting customers and expanding their businesses. Female-led startups are taking over the world and show that successful business women have the power to change the game.
They prove that gender doesn't have to be a barrier to become a successful entrepreneur. Women are underrepresented in the business world but hopefully, in the following years, more women will find the courage to start turning their ideas into a reality and start believing more in themselves, and this list of top women entrepreneurs and female-led startups proves just that.