Denmark is not only considered as a 'green energy leader' by the London School of Economics, but it's also home to a number of startups housing '22% of all scale up businesses in the Nordics'.
Europe is a homeland for some of the best startups in business, and of the 11 European startups valued at over $1 billion, two of them are Danish, those being Trustpilot and Tradeshift. And of the top fifteen ranking countries in Bloomberg's 2018 Innovation Index, Denmark ranks as number 8.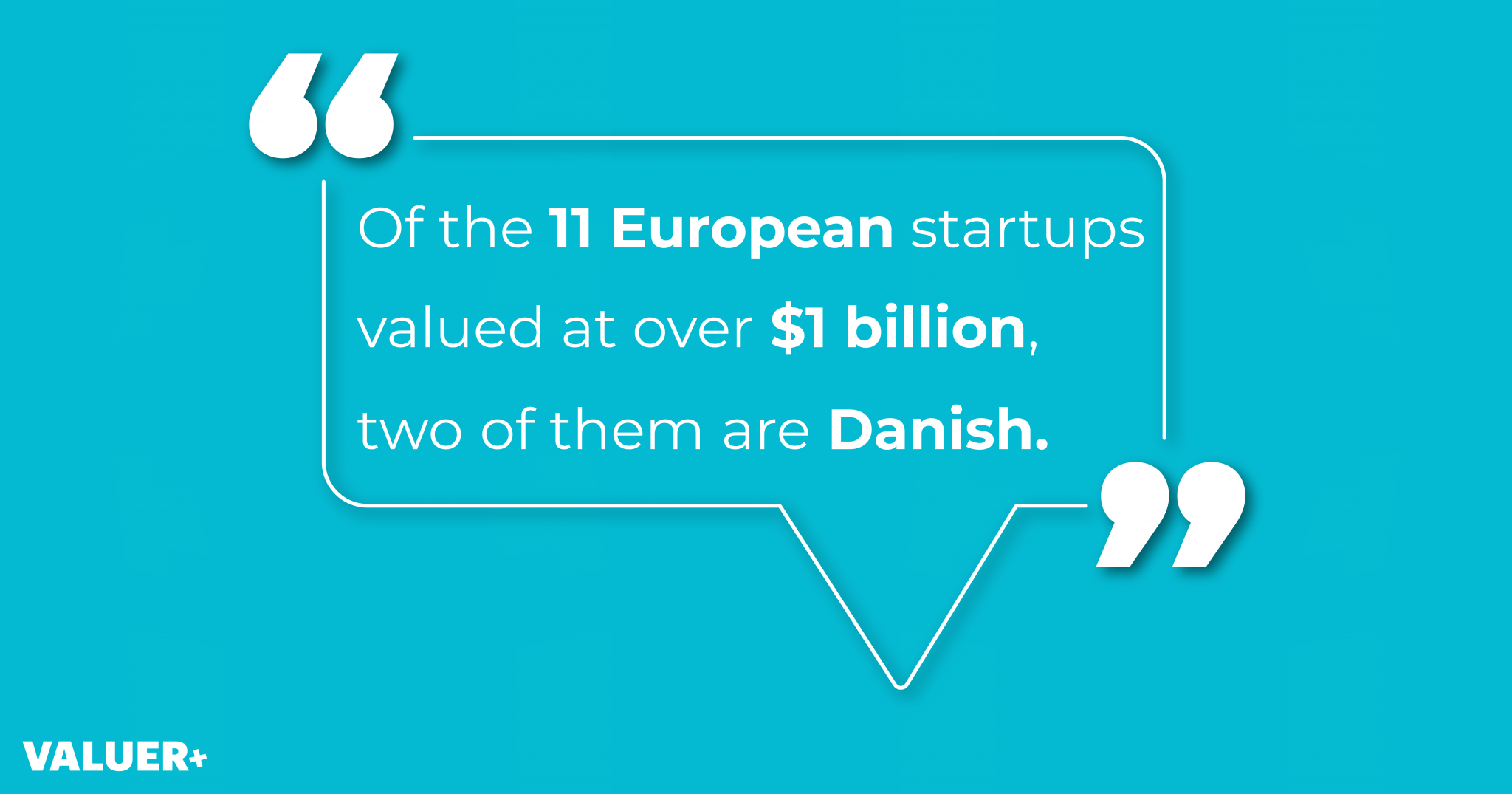 In this technology era, vast amounts of innovative ideas have been coming about. Because of the significant growth in digital technology, countries that have the most to offer for emerging entrepreneurs became increasingly targeted.
The capital of Denmark has created a unique environment for its tech startups, and are attracting new investments. The city of Copenhagen might soon knock Stockholm from its position as the innovative business leader in the Nordics.
The top 25 startups in Denmark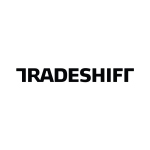 Tradeshift started almost a decade ago, and there is no doubt that it can be called the most successful startup in Denmark. The long lasting experience helped these fellows to come up with a revolutionary product that allows companies to run financial tasks more efficiently. Now a scale up, Tradeshift uses cloud-based digital technology for digitizing and connecting everything that happens between a customer and a retailer.
Founded Date: 2009
Funding Investment Stage: $432M
Employee # on LinkedIn: 603
Founders: Mikkel Hippe Brun, Christian Lanng, Gert Sylvest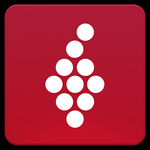 Almost Amazon but for wine! Vivino is the world's largest digital wine marketplace powered by a community of 31 million enthusiasts who use the online platform and application to discover and buy wine based on their personal taste and price preferences.
Founded Date: 2010
Funding Investment Stage: $56.3M
Employee # on LinkedIn: 173
Founders: Heini Zachariassen, Theis Søndergaard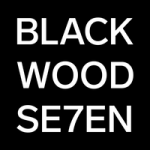 This end-to-end media planning platform allows advertizers to have full control. Blackwood Seven revolutionises traditional media, implementing AI in the software of their online platform that helps advertizers plan, analyze, and predict the sales results of both online and offline media channels. Started in Copenhagen 5 years ago, today Blackwood Seven has 4 new offices around the globe.
Founded Date: 2013
Funding Investment Stage: $43.2M
Employee # on LinkedIn: 127
Founders: Thomas Bertelsen, Carl Erik Kjærsgaard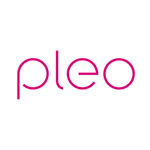 "No more lost receipts!" - Pleo introduced a smart payment system that automates expense reports and makes company spendings easier. Pleo offers an unlimited amount of virtual and physical cards with a predefined limit that can be changed with one click. In this way, all of the spendings can be controlled and visible in one accounting system through their digital technology.
Founded Date: 2015
Funding Investment Stage: $22.3M
Employee # on LinkedIn: 48
Founders: Jeppe Rindom, Niccolo Perra
Gaest.com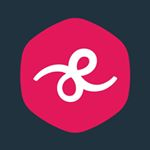 Need a place for your upcoming workshop, photoshoot, meeting, etc.? Gaest.com it is then! Being the largest digital marketplace for listing and booking various venues and untraditional spaces Gaest.com's online platform works as easy as Airbnb. Scroll, choose, click, and show up at the booked time!
Founded Date: 2015
Funding Investment Stage: $3.7M
Employee # on LinkedIn: 24
Founders: Anders Boelskifte Mogensen, Christian Schwarz Lausten, Chris Kjær, Jonas Grau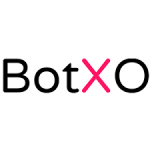 A revolution in the interaction between companies, their employees, and customers! Botxo integrated bots, NLP, machine learning, and AI into a chatting software that boosts user experience, enables 24/7 automated customer support, sales, and marketing. Sounds pretty futuristic but it seems that Botxo is already one step ahead in this conversational era.
Founded Date: 2016
Funding Investment Stage: DKK2.5M
Employee # on LinkedIn: 20
Founders: Henrik Fabrin , Darío Rodríguez López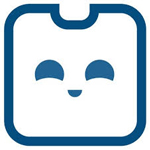 In this digital technology era, coding becomes a significant element for future generations. KUBO offers a learning product for kids, as young as four (or even younger), helping them to develop critical thinking, collaboration, communication, and creativity skills while also gaining a fluency in digital technology. The world's first puzzle based coding concept teaches kids to write basic code using a unique TagTile® concept. This fantastic classroom solution allows educators to introduce coding in an easy and exciting way!
Founded Date: 2016
Funding Investment Stage: $1.5M
Employee # on LinkedIn: 14
Founders: Daniel Lindegaard, Tommy Otzen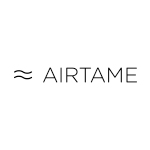 Airtame is the most user-friendly wireless HDMI streaming solution for schools and businesses. It is a wireless HDMI transmitter that plugs into the HDMI port of any screen or projector and streams your content to the screen from a computer or mobile device. Unlike other wireless HDMI devices, nothing has to be plugged into your computer or smartphone. The only one step to be made is downloading the Airtame app - that's it!
Founded Date: 2014
Funding Investment Stage: $7.6M
Employee # on LinkedIn: 84
Founders: Jonas Gyalokay, Brian Kyed

This startup offers a mobile banking app that allows users to open a banking account, receive a debit card powered by MasterCard, and get a real-time transaction feed of one's spending, and view these transactions by shopping category. It is also possible to set saving goals and pay bills - what else can millennials ask from a free banking-app?
Founded Date: 2015
Funding Investment Stage: $9.6M
Employee # on LinkedIn: 49
Founders: Ken Villum Klausen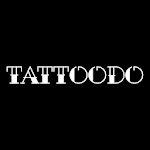 The world's largest tattoo community having a website and application with more than 30 million monthly ink enthusiasts. Tattoodo brings this industry into the digital technology age while offering inspiring content, educational articles on the craft, artist recommendations, and even enabling the booking of consultations with reputable tattoo studios around the world with the click of a button!
Founded Date: 2013
Funding Investment Stage:$15M
Employee # on LinkedIn:49
Founders:Johan Plenge, Mik Thobo-Carlsen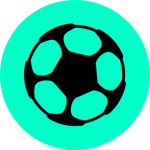 Tonsser is Europe's largest football performance app allowing young players to create an online profile, track their performance, and connect with other players, clubs, and scouts. Their digital platform is for rising football stars. The app is currently active in France, Germany, Denmark, Sweden, and Norway.
Founded Date: 2013
Funding Investment Stage: €4.3M
Employee # on LinkedIn: 64
Founders: Jeppe Curth, Peter Holm, Simon Hjære Hansen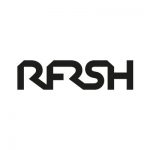 Not a surprise that e-sports is becoming a thing today. RFRSH is taking advantage of it. RFRSH Entertainment is a privately owned e-sports media production company that represents, manages, and runs strategic commercial operations for some of the best CS: GO teams like Astralis and Heroic. The startup already made some steps to break the mainstream market and demonstrate the results of their business growth.
Founded Date: 2016
Funding Investment Stage: $43.5M
Employee # on LinkedIn: 33
Founders: Nikolaj Nyholm, Jakob Lund Kristensen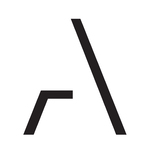 Artland is a social marketplace making art more accessible to a broader audience and also lowering the barrier to enter the market while connecting collectors, artists, and galleries worldwide. The startup launched their digital platform and app last year and already has more than 10,000 registered users. Artland has a huge potential to expand and we can't wait to see them grow!
Founded Date: 2016
Funding Investment Stage: $1M
Employee # on LinkedIn: 21
Founders: Jeppe Curth, Mattis Curth
Valuer is a matchmaking tool between bright startups and the corporate world, with 2,500 human sensors globally and over a hundred tech-hubs at your disposal. Valuer is the online platform that can ignite your innovation capabilities at the highest level.
Founded Date: 2017
Employee # on LinkedIn: 84
Founders: Daniel Laursen, Dennis Juul Poulsen, René Giese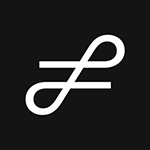 Classical music is not so old-fashioned anymore! The first ever classical music digital startup, TrueLinked, is a professional career network for classical artists (musicians, opera singers, stage directors, etc.) and arts organizations. They showcase their talent, artists can create an interactive profile on the platform while TrueLinked negotiates with presenters on their behalf.
Founded Date: 2013
Funding Investment Stage: $2.7M
Employee # on LinkedIn: 19
Founders: Sune Hjerrild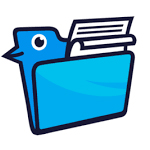 Archii is an AI-powered document assistant that removes human involvement from document handling. So no more lost papers or important information! Using advanced machine learning, deep-learning, and natural language processing, Archii, gets a semantic and contextual understanding of documents and is able to identify, organize and even extract essential information.
Founded Date: 2015
Funding Investment Stage: DKK4M
Employee # on LinkedIn: 29
Founders: Alexander Irschenberger, Søren Munk Hansen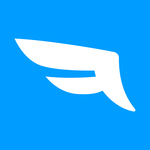 Falcon.io provides a SaaS platform that allows social media marketers to create, launch, and measure their social media campaigns in real time. This digital platform enables marketing departments to improve their performance and get to know their audience while powering campaigns with more accessible and easier-to-use data, while also tracking content results and receiving strategic advice from professionals.
Founded Date: 2010
Funding Investment Stage: $40.7M
Employee # on LinkedIn: 316
Founders: Ulrik Bo Larsen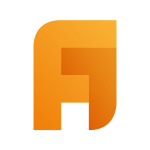 FirstAgenda has challenged unproductive meetings by developing the digital meeting solutions Prepare and Assistant. These time saving products optimize all stages in the process of preparing, executing and following up on meetings.
Founded Date: 2015
Funding Investment Stage: DKK18M
Employee # on LinkedIn: 34
Founders: Kasper Lyhr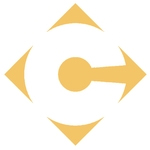 The Conify digital platform offers multiple options for both individual consumers and business owners: the ability to trade cryptocurrencies, use them as payment methods, or integrate them into already existing services. The adoption of financial innovation was never so fast, easy, and most importantly - secure!
Founded Date: 2014
Funding Investment Stage: $10.1M
Employee # on LinkedIn: 49
Founders: Mark Højgaard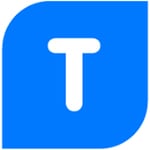 Templafy simplifies the process of managing and sharing business templates in companies. Their software helps large enterprises to govern a company's brand identity and optimize the way employees create documents, presentations and emails in Microsoft Office and Office 365 applications. They help maintain a brand's integrity and keep them consistent.
Founded Date: 2014
Funding Investment Stage: $21.4M
Employee # on LinkedIn: 65
Founders: Christian Lund, Henrik Printzlau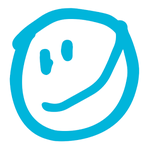 GoMore is a car ride sharing community offering a fun, green, and convenient transport option. Members of GoMore are able to use carpooling, peer-to-peer car rental, and private car leasing options. This European ride sharing service has more than 800,000 users across Spain, Denmark, Norway, and Sweden.
Founded Date: 2011
Funding Investment Stage: $9.5M
Employee # on LinkedIn: 54
Founders: Matias Møl Dalsgaard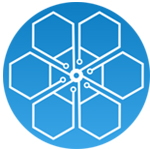 A global online platform for identity management solutions. New Banking provides a digital platform that allows end-users to verify their identity easily and securely across businesses, while at the same having control and ownership of their data and identity online.
Founded Date: 2015
Funding Investment Stage: $1.8M
Employee # on LinkedIn: 10
Founders: Christian Visti Larsen, Morten Helles, Jeppe Lau Hansen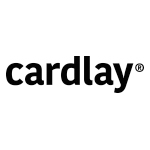 Front-to-end solutions for payment providers and banks. Cardlay integrates the handling of payment cards, transactions, and expense management into a single software platform. The online platform can be used to issue, activate, load, and manage cards and expenses globally with complete visibility.
Founded Date: 2016
Funding Investment Stage: $8.9M
Employee # on LinkedIn: 26
Founders: Jørgen Christian Juul, Vladimir Pajkovski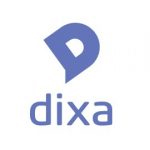 Dixa is a cloud-based "customer friendship software" with integrated phone, email, and chat powered by human and artificial intelligence services. The software enables personal and insightful conversations to take place, promoting mutual respect and appreciation between customers and agents.
Founded Date: 2015
Funding Investment Stage: DKK18M
Employee # on LinkedIn: 23
Founders: Mads Fosselius, Jacob Vous Petersen, Jakob Nederby Nielsen, Krisztian Tabori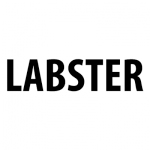 Labster is a company that can be described as dedicated to developing fully interactive advanced lab simulations based on mathematical algorithms that support open-ended investigations. In other words - a revolution in Chemistry, Medicine, and Biology education! The company offers a digital platform with a Virtual Laboratory provided as a supportive curriculum based e-tool where students can work with real-life challenges in an online environment that simulates reality.
Founded Date: 2011
Funding Investment Stage: $13.7M
Employee # on LinkedIn: 94
Founders: Mads Tvillinggaard Bonde, Michael Bodekær Jensen
Considered aspects
Much like fields in Valuer's machine learning platform, we've carefully weighed the above factors to account for electing the coolest startups in Denmark. Take it as a challenge if you are not on a list!
Factors considered:
- Industry sector
- Founding team experience
- Established date
- Growth
- Funding
- Market potential
- Number of employees
If it wasn't enough, here is a list of 400+ Danish startups that you should also check.
What makes Denmark so special?
Since 2010, the startup scene in Copenhagen has been rapidly expanding and presenting the world with amazing solutions and concepts which aren't showing signs of slowing down.
The real disruption in Copenhagen is the changing landscape of new businesses and startups that have become an ever-present part of the city.
It's evident that the Nordic startup scene is strong, and while Stockholm may be the titan, Copenhagen is set to become the leading startup hub in Scandinavia.
So what's all the hype about?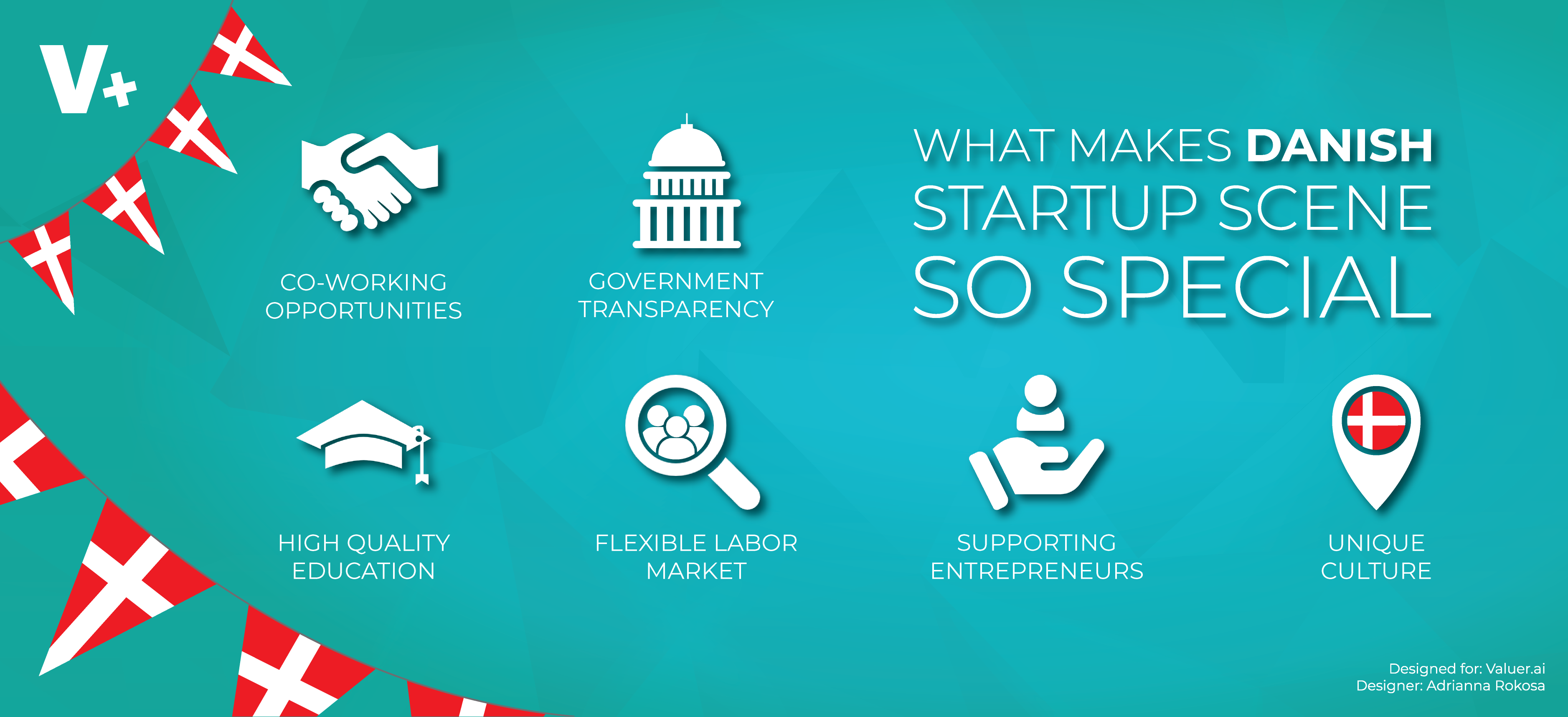 Highly educated
Denmark boasts as having the third most high-quality universities in the world, as well as ranking number five in Universitas21's (U21) report on the overall Ranking of National Higher Education Systems.
Its high rank is attributed to the employability of alumni, as well as the quality of its universities and resources. Its international placing and connectivity promote technological change and economic growth. Denmark also and has among the highest number of scientific papers produced in the world.
Flexible labor market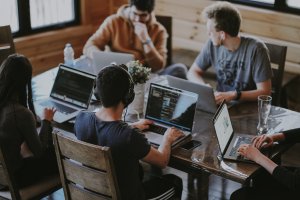 Its flexible labor market is one of the most attractive attributes of Denmark for entrepreneurs. The attitude towards work is well known for producing high morale among employees...no wonder that they're considered as one of the happiest nations in the world!
With its flat hierarchy, employees and managers are treated alike. It's not uncommon to see employees with a fair amount of autonomy over their projects, fostering innovation and creativity within these healthy work environments. Denmark also boasts one of the most competitive salaries in the European Union.
Economic opportunities
There is lots of support offered to entrepreneurs, with free courses offered by the state for entrepreneurs. They are counseled and given advice on their business, as well as offered networking events and guides to startup growth.
Startup Denmark is a government-wide initiative that provides a gateway for impressive foreign entrepreneurs. Startups have the perfect set up for starting a new business with low tax rates for corporations.
Unique Culture
It seems that the Scandinavian way of life has become trendy around the world. With its minimalistic aesthetic, beautiful architecture, and happy residents, Denmark is a place of envy for many. Ranked as one of the happiest nations in the world, the quality of life in Denmark is why many startups and entrepreneurs thrive.
The country has the third highest number of English speaking residents, excluding the countries where English is the mother tongue. The Danes are a nation of early-adopters, constantly adapting to new technology and implementing it into their daily lives.
Co-working opportunities

Home to a number of innovation labs, accelerators, events, and co-working spaces that are a breeding ground for disruptive technology and newly birthed startups. It's these opportunities that bring the hefty seed investments and equity funding to Denmark year after year. The grass-roots non-profit organization #CPHFTW is the central player, connecting the community.
[Related Article - The Ultimate Incubator and Co-working Spaces]
Transparent
According to the 2017 Corruption Perception Index, which is based on public sector corruption in accordance with experts and businesspeople in the field, Denmark ranks as number two. While they have ranked two points lower (88/100) than in 2016, Denmark is still noticeably high on the list.
What makes Denmark such a high ranking country on the corruption index? Its high literacy rates that are near to 100%, low inequality rates, high GDP per capita, the openness of the government, freedom of the press, and the transparency mechanisms are just some of the many factors involved.
What's holding them back?
While it is a great ecosystem, there a few factors holding the country back. Those factors being the limitations for early-stage funding and the deportation of immigrants which held the country back from making it to the top. They took the right actions and even more are believed to come!
The Danish government started offering financial support as well as improving their migration laws to engage and keep international business-minded talents in the country.
Being one of the most liveable cities, Copenhagen's entrepreneurial ecosystem is said to be the fifth best in the world and a list of these 25 the most badass Danish startups proves it!
Check the interactive map
Below is the interactive map of Denmark showing, where all the 25 badass startups are located. Each pin marks the location together with some extra details about the startup.
To sum up
As you can see from this list, Denmark has an advantageous ecosystem for startups to flourish and might even improve in the following years!
The Government attracts international talents by providing access to various programmes and subsidy schemes that include free counselling. Migration laws are becoming more favourable for global entrepreneurs, so more amazing concepts are yet to come!
The unique country's culture, highly educated population and endless economic opportunities have made Copenhagen a worldwide competitor and flourishing startup hub.
These are the top 25 most badass startups in Denmark today. Hit us up if anyone was missed!