What does it mean to be an influencer?
The growing use of mobile phones and social media has completely changed the way people interact with one another.
It has opened alternative paths for brands, businesses and everyday people to become influencers to the public.
And in this article, you will learn about influencers within corporate innovation and successful Twitter influencers.
An influencer is someone who affects or changes the way that other people behave, for example through their use of social media
Influencers within corporate innovation
With the rushing development of digital media, managers and executives face pressure to lead in the digital transformation, corporate innovation, and change initiatives within organizations.
For established companies, it is very important not just to rely on traditional business models but also to implement new strategies and embrace a new corporate innovation model.
And one way to stay up to date is by following your competitors, or influencers within your industry.
Corporate innovation and startups
Corporate innovation models differ from business to business. And some startups outperform their corporate competitors.
This is partly because innovation in a startup doesn't present as many backstops, minus access to resources. You're not working from the top down, and you have the freedom of flexibility.
And we've got to work to strengthen the cohesion between corporates and startups.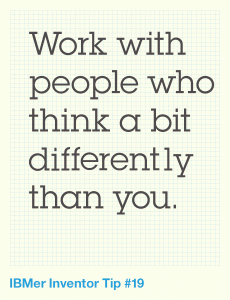 For practical reasons, it boosts your performance in innovation and strategy, either by strengthening the position in the current industry or to explore new areas of business.
Innovation means risk and responsibility. It is about taking opportunities as they come. In today's fast-paced world it is hard for large players to keep up with delivering new ideas.
Startups think outside the box and are not afraid to take on a challenge.
Corporates who choose the innovation model of outsourcing their innovation process to startups have the opportunity to find their best-matching partners through aggregators like Valuer.
We're closer than ever to highly skilled and respected influencers in corporate innovation, and they are just a click away on platforms like Twitter, and they are ready to engage.
If you are interested in innovation strategies, need inspiration on how to grow and develop as a person in a business environment or simply want to know how these corporate innovation influencers get through the day?
Check out this list on the best professionals in the field with a stable and massive follower base so you can engage with the right crowd, join the best conversations, ask questions or simply see what others do in the name of corporate innovation.
Influencers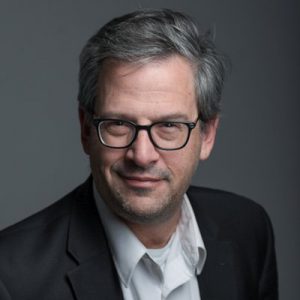 Joel Comm is a co-host of the Bad Crypto Podcast, one of the top crypto related shows in the world with a massive follower base. He is a New York Times bestselling author, a public and motivational speaker, consultant to corporate and small-to-medium businesses and an entrepreneur building successful online businesses.
Followers: 887K
---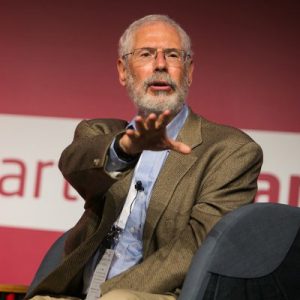 Steve Blank was listed by Forbes in 2013 as one of the 30 most influential people in tech. He has written for Huffington Post, Wall Street Journal, Harvard Business Review, Forbes, IEEE Spectrum, NikkeiBP, and the Peoples Daily. He now teaches at Stanford, Berkeley, and Columbia.
Followers: 182K
---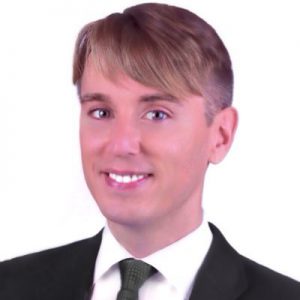 Robert Williams is a practicing attorney and founder of The Silicone Hill. He is a legal technology expert, advisor to startups about growth strategy, marketing, and innovation.
Followers: 182K
---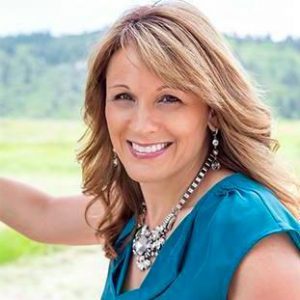 Keynote author, change maker, educator, entrepreneur and the founder of Choose2Matter Angela Maiers had helped more than one million children from 100 countries. Because of her work, 170 enterprises were born and 17 laws were passed.
Followers: 147K
---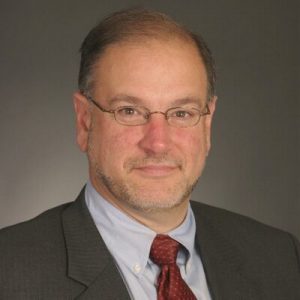 Steven Jeffes is an expert in branding, business management, digital product, customer insight/analytics. With his skills he has helped around 200 Fortune 500 companies earn over $450m in sales. He has worked and consulted for the following companies: Accenture, PwC - IBM Global Services, CSC, General Electric, Lockheed-Martin, Carrier Air Conditioning, American Express, Pfizer, AT&T, Intuit Software, Siebel Systems, Vanguard, AXA, Bristol-Myers, Squibb, Macy's, Reader's Digest, Marriott.
Followers: 143K
---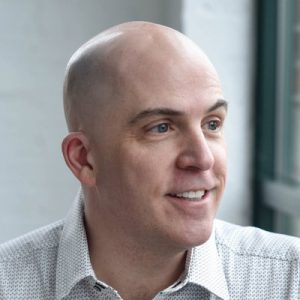 He is a top leader in transformational sales strategies specialized in complex B2B sales. He is an entrepreneur, founder, and CEO of two businesses in the staffing industry. International keynote speaker, author, blogger and workshop facilitator.
Followers: 93K
---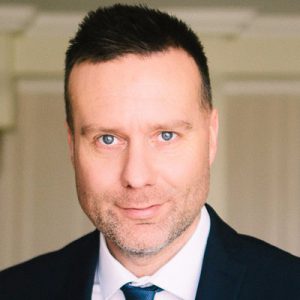 Richard Hebblewhite focuses on using video game technology in education. He is also specialized in production management, optimization of graphical rendering, game design and artificial intelligence.
Followers: 67K
---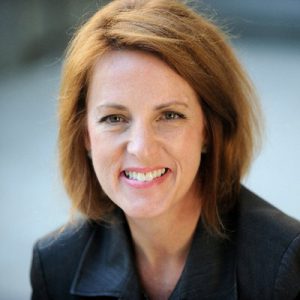 Whitney Johnson is a speaker, advisor, LinkedIn and Twitter influencer. She is an expert in personal disruption and disruptive innovation as well as one of the original cohorts of Marshall Goldsmith. She coaches for Harvard Business School and is the weekly host of the Disrupt Yourself Podcast.
Followers: 66K
---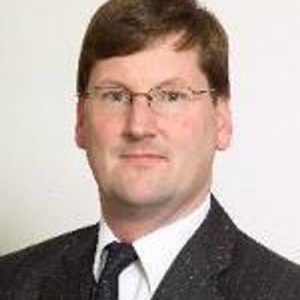 Chris Mobbs is the director of innovation at Growth, a company that helps local businesses to become better, bigger and more efficient. The company focuses on strategic planning, business planning, carrying out business research and innovation efforts.
Followers: 64K
---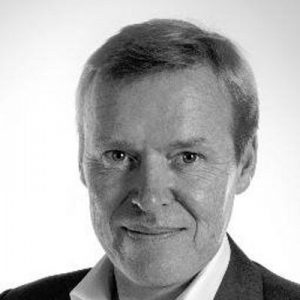 Peter Hall is the chief positive disruption officer at Smart simplicity. He is a change and performance management expert and transforms complicated tasks making them easier for companies, employees and their customers.
Followers: 53K
---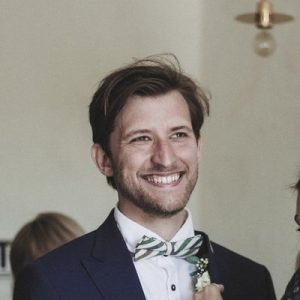 Sven Philipsen is the founder and CEO of eachthingHQ, a futurist, a speaker, and an innovator. He is one of the biggest tech influencers in AI and blockchain.
Followers: 45K
---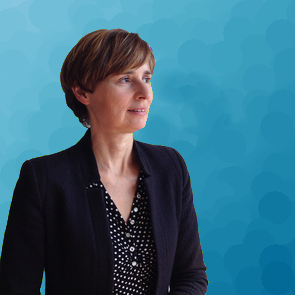 Christine Boursin is the regional delegator of La Poste Group in Pays de la Loire. She became a specialist in managing and guiding HR projects, marketing, and communication. She is passionate about IoT, fintech, and innovation.
Followers: 45K
---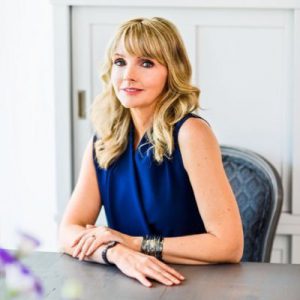 Kristine wrote the bestseller book, "Our Turn", on leadership potential among women. Her name can be found on Canadian Business Power 50 of 2016 list and she is currently the head of media, entertainment and information sectors at the World Economic Forum.
Followers: 41K
---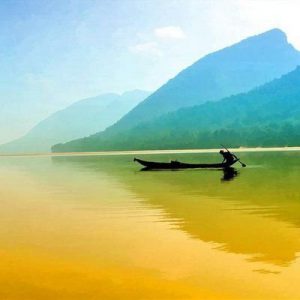 Connected Home influencer from France. Fabienne Neymarck is well-known as Arkangel Scrap on Twitter and Pinterest. And he is a specialist in scrapbooking, high-tech, innovation and big data.
Followers: 40K
---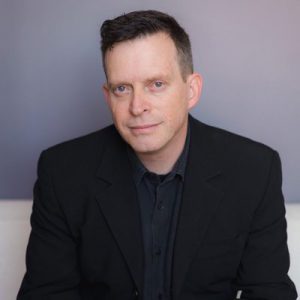 Gavin Heaton is a successful public speaker, consultant, published author, startup mentor, and investor. He is passionate about digital marketing and innovation. Heaton is the founder of the Disruptor's handbook where they help companies innovate and transform products. He explores disruptive innovation, social impact and the future of sex.
Followers: 39K
---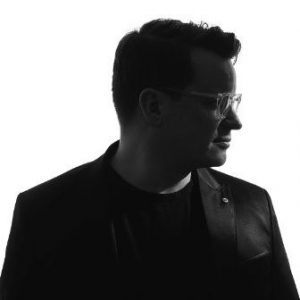 Ville Tolvanen is the leading digitalist and co-founder of Nasdaq Listed Corporation Digitalist Group. He has experience in software, healthcare, and digital marketing. Moreover, Tolvanen is a famous speaker, transformation adviser and one of the top influencers of 2017.
Followers: 36K
---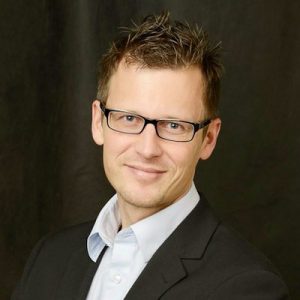 Jürgen Bader is the chief information officer at Austria Wirtschaftsservice. He is an experienced digital pioneer responsible for the lifecycle of all IT services at his current job. He is interested in startups, innovation, digitalization, and technology.
Followers: 35K
---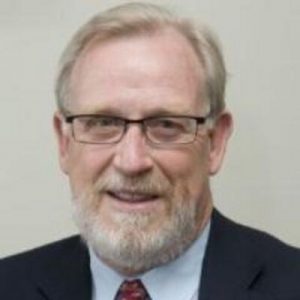 He is an Australian based business and science entrepreneur active internationally in business. He is an exceptional communicator with leadership and mentoring skills in organizational growth, business model innovation, financial recoveries and business refocusing. He works in the public and private sector for both non-profit and profit organizations.
Followers: 33K
---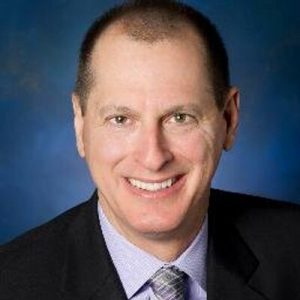 Gary Shapiro is the CEO of CTATech, a leading tech trade company that stands for innovation and a mission to grow the industry of consumer technology. He is the author of The Comeback and Ninja Innovation - books on innovation strategies and business. He is a regular speaker at conferences and has great recognition in public service.
Followers: 30K
---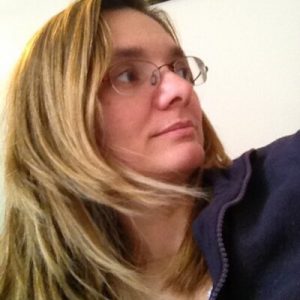 Andra Sonea is a London based independent consultant and currently a Ph.D. researcher at the University of Warwick on new generation architecture for financial services. Andra is a strong believer in innovation through technology, particularly in financial services.
Followers: 28K
---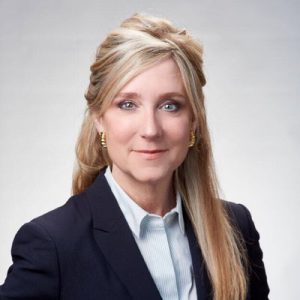 Lisa Corless is the President and CEO of AF group which is a provider of innovative insurance solutions. She has strong skills within business development, project and product management. She is also interested in startups, IoT, innovation and has an inspiring, positive mindset.
Followers: 25K
---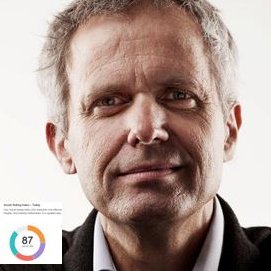 Hans Lak is a professional in sustainable development. He supports the fight against Climate Change and helps to make a difference through social media. He believes that even one person can change the way we think of the environment. He aims to build a sustainable global society with respect towards nature, human rights, and economic justice.
Followers: 25K
---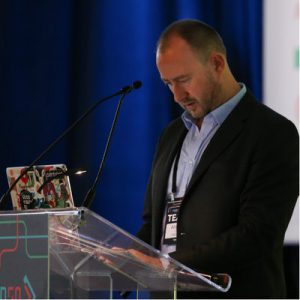 Alistair Croll is an entrepreneur, speaker, and author. He works with big corporations and startups and is a visiting executive at Harvard, teaching critical thinking and data science. He is also a founder of FWD50, a platform connecting citizens and the government in Canada.
Followers: 24K
---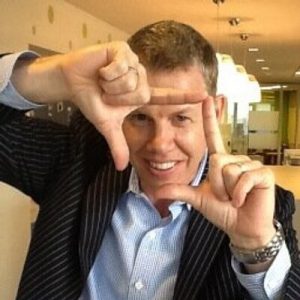 Dr. JR Reagan is the Vice Dean of strategy planning at Endicott College of International Studies in South Korea. He is an advisor to startups about cybersecurity and innovation. He is a TEDx speaker and guest lecturer on analytics and marketing as well as cybersecurity and innovation.
Followers: 23K
---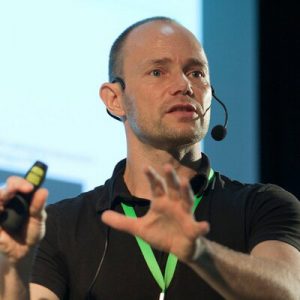 Stefan Lindegaard is a speaker, author, and advisor in digitalization, innovation and new technologies in the field of corporate transformation. He is the founder of the Silicon Valley Fast Track, helping companies and workers to deal with corporate transformation and innovation.
Followers: 22K
---
Amer Yaghi is an inspiring young entrepreneur who at the age of 14 started his first business, Chillax, with his brother. He is passionate about solving problems and empowering the young generation. He is the CEO and co-founder of AidMaid and has a strong interest in innovation, science, entrepreneurship, and technology.
Followers: 21K
---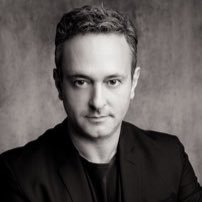 He is an Inc. Magazine reviewer, leadership speaker and author of "The Leader's Mindset". Terence Mauri is well-known among leaders for his bright pitches on disruptive innovation and how to survive in the age of AI.
Followers: 20K
---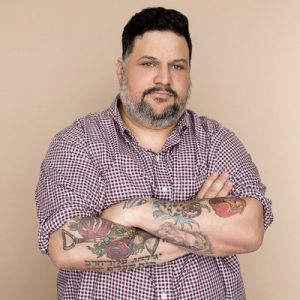 Micah Baldwin is an entrepreneur, mentor, investor, and advisor. From a young age, he began to launch successful companies and founded six startups which raised significant funding. He is very motivated to help startups grow their businesses through strategic planning and partnerships. He is an executive director at Create33 and also created a senior level program for corporate innovation at Amazon.
Followers: 20K
---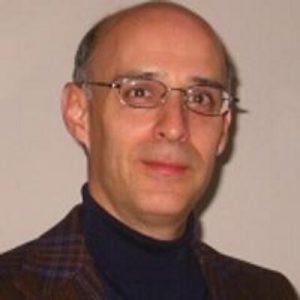 Ed Valdez is an industry analyst, speaker, and advisor on strategic growth. He has experience in marketing, sales, and product development. He helps large corporations and startups to achieve their goals with digital transformation strategies.
Followers: 20K
---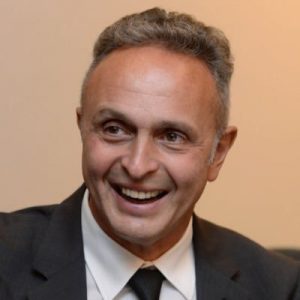 Gervet is a consumer product, retail, and digital transformation expert and has extensive experience in consulting on digital strategy and online development. He is a partner at A.T. Kearney and regularly publishes opinion pieces on digital innovation.
Followers: 19K
---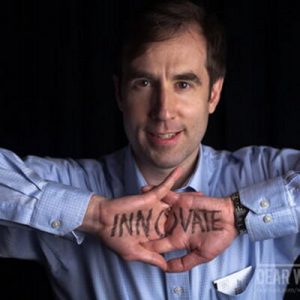 Braden Kelley is a keynote speaker and executive trainer in innovation and change. He is a published author and experienced manager of projects within innovation, organizational change, digital transformation, and improvement. He helps organizations build their innovative strategies to improve their performance and increase their profits. He is a director of digital content development at Innovation Excellence which he co-founded. He works for the Oracle entrepreneurial team as director of human-centered design services.
Followers: 19K
---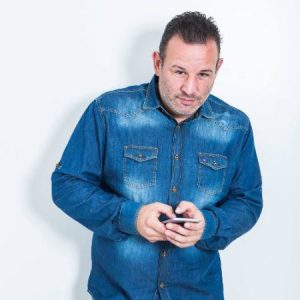 Cain Ransbottyn has a broad technical background within technology, innovation, and corporate strategy. He is a growth hacker and digital marketing expert in the areas of business development, innovation, new media strategies, social media, and publishing. He is an author, speaker, consultant and an expert in cryptocurrency.
Followers: 18K
---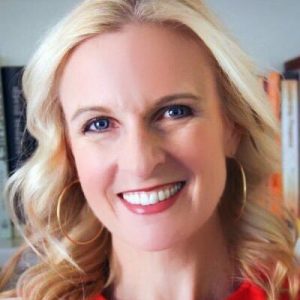 She is the founder and CEO of Jennifer Brown Consulting where they offer consulting and training around diversity in business. She is a keynote speaker, best selling author, and hosts a podcast with a focus on inclusion and diversity. She is an award-winning LGBT entrepreneur who has been featured in The New York Times, Forbes, and CBS.
Followers: 17K
---
Bindi Karia is a startup and corporate innovation expert, and advisor active in Europe. She is an advocate for women in tech and sits on several advisory boards. She is often featured in media as a press spokesperson as well as a regular commentator on technology and innovation.
Followers: 16K
---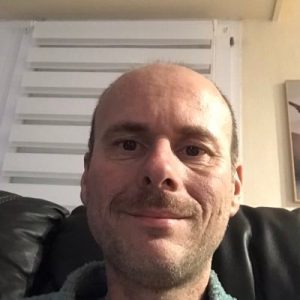 Lionel Lesguer observes startup ecosystems. He is passionate about transformation, innovation technology in startups and also a supporter of Woman in Tech.
Followers: 15K
---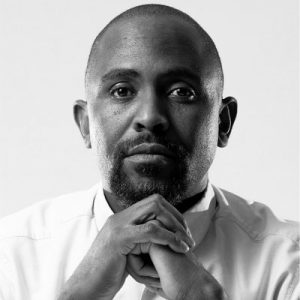 Tendayi Viki is a consultant, trainer, speaker and published author. He is an expert in corporate innovation, entrepreneurship, research methods, customer development, and team building. He is the founder and managing partner at Benneli Jakobs and Company and the director of product lifecycle at Pearson PLC. He is passionate about mentoring and advising startups.
Followers: 12K
---
Roope Mokka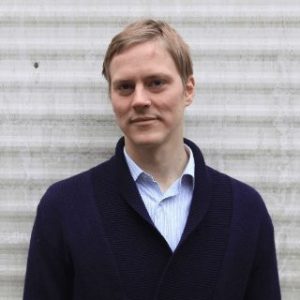 Roope is the founder of Demos Helsinki, the first Nordic independent think tank working towards a more democratic and sustainable society. He is an international advisor and author specialized in institutional innovation.
Followers: 12K
---
Vladimir Christof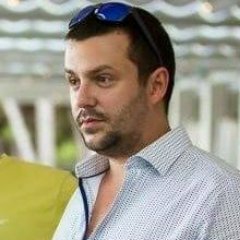 Vladimir Christof is a customer success, marketing, growth hacking professional, and CEO of Chain solutions Ltd. - a tech and software development consultancy. He mentors startups and is a skilled professional in marketing, innovation and software development.
Followers: 11K
---
Vincent Champain is the general manager at GE Digital. Prior to this role, he held several positions in the public sector mainly in policy planning and digitalization. He created and led GE digital European foundry. His main interests are digital innovation, strategy, and climate change.
Followers: 11K
---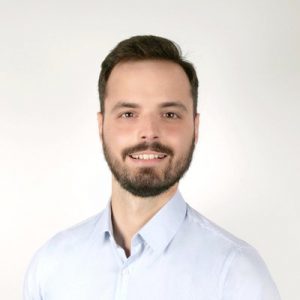 Kostas is currently Head of Online Marketing for the manufacturing software startup Workerbase. He's also the founder of marketingunicorn.eu, an online publication featuring resources to help you build profitable marketing campaigns, and Kanguro Communications offering solutions in content marketing, PPC, and conversion optimization. He is an expert in digital marketing with broad experience in financial technology, SaaS and e-commerce.
Followers: 11K
---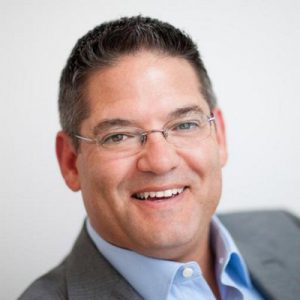 Jay Palter is a social advisor who helps companies build relationships with influencers. He is among other things specialized in fintech, communications, influencer marketing, personal and corporate branding. He is currently the Chief Engagement Officer at Jay Palter advisory.
Followers: 11K
---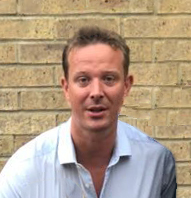 Tony Horan is the head of human capital and diversity at Accenture UK. He is skilled in change management, diversity and inclusion, organization effectiveness, process improvement, and communication strategy.
Followers: 10K
---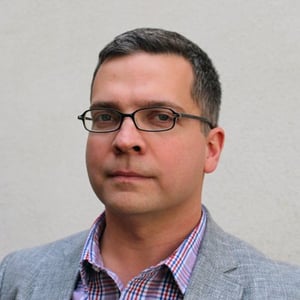 Ethan Pierse is the Director at The CryptoAssets Institute. Founding Partner of Borderless Ventures focused on FrenchTech, CEE, and ASEAN startups. Co-Founder, DESICO STO Platform. Former Managing Partner, Nest Venture Capital. Keynote speaker on Tokenized Securities, CryptoAssets and the Blockchain Economy, as well as Corporate/Startup Innovation. Author of the upcoming "Security Token Offerings: Tokenized Securities and the Future of Investment".
Followers: 9K
---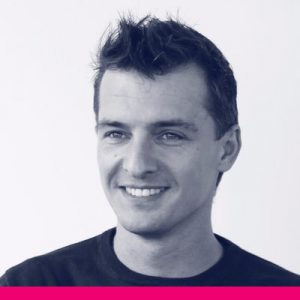 Nick De May is the co-founder of the Board of Innovation where he holds strategy workshops, innovation programs, and e-courses to make corporates think and innovate like startups.
Followers: 8K
---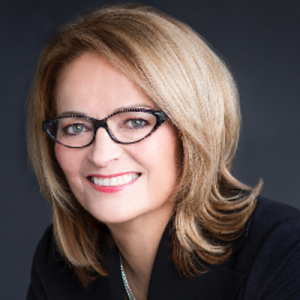 Canadian corporate director and speaker on consumer trends and market disruptions. Her main interest is consumer experience and innovation. She holds an MBA in design and is the board member on several organizations and non-profits.
Followers: 7K
---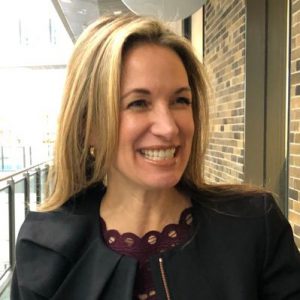 Politician, Toronto city councilor and chief advocate for the innovation economy and a core contributor to the women in Tech.
Followers: 7K
---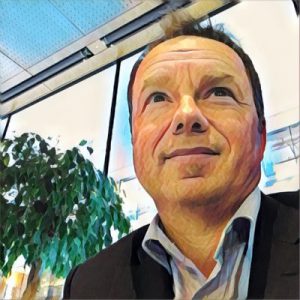 Olivier Laborde is a French-based marketing professional with broad knowledge of cash management, digital marketing, and innovation. He is a member of the science committee, an author and regular public speaker. He is interested in startups and mentors for a startup boot camp.
Followers: 7K
---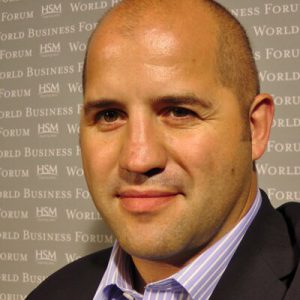 Boris is the founder and managing partner at NextStart where they focus on closing the gap between corporates and startups using innovation strategy. He is a customer-focused expert and experienced in transformation technology for startups.
Followers: 6K
---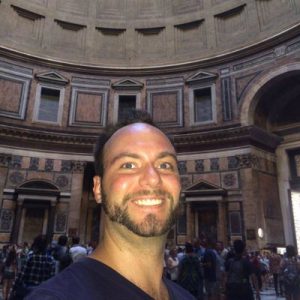 Alexander Jarvis is the founder of Perfect Pitch Deck where he helps startups build quality pitch deck presentations. He is a founder of 50Folds strategy consulting, a startup analyst gaining an overview of how they operate and what makes them successful. This information is delivered to founders and investors.
Followers: 5K
---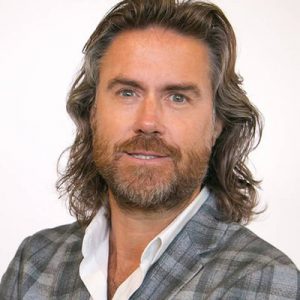 Patrick de Zeeuw is an entrepreneur helping startups and corporations to grow and innovate. He is the co-founder of the world's leading startup accelerator program, the world's leading corporate innovators and digital talent training programs. He is a shareholder and on the advisory board of several international startups.
Followers: 5K
---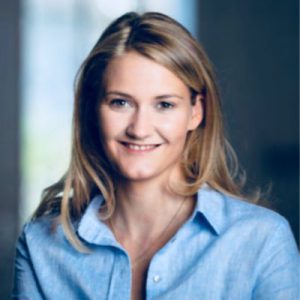 Marketing manager based in Germany. She writes a blog to connect online marketing enthusiasts on digital marketing, technology, and mobility. She currently worls within corporate marketing - mobility solutions at PTV Group.
Followers: 5K
---
Cintron is a marketing expert focusing on digital and retail marketing within corporate and agency environments. She currently works as a digital marketing director at Check into Cash. She is a regular speaker at conferences and likes to mentor teams and is involved with a variety of non-profit organizations.
Followers: 5K
---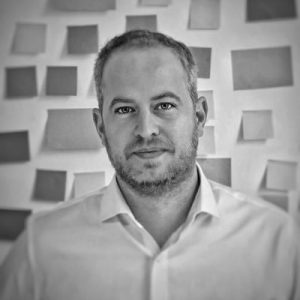 David Maireles is the country head of Spain at Raisin GmbH. He leads marketing, sales efforts, and campaigns. He is a public speaker, advisor to startups and a digital banking expert by profession. He has broad experience within banking and enthusiast of FinTech. He is a specialist in innovation, digital banking, strategy and customer experience.
Followers: 5K
---
Laly Felix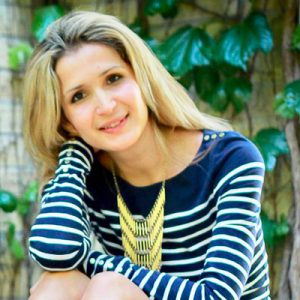 Laly Felix is an operations management professional who runs a blog on design, marketing, and innovation. She is currently based in Canada working in the operations team at Slalom.
Followers: 4K
---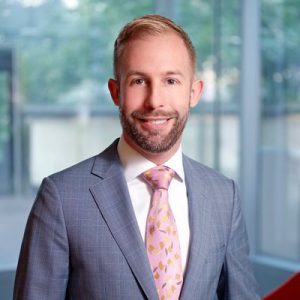 James Temple is the Chief Corporate Responsibility Officer at PwC Canada where he works on strategies to address environmental, social and economic issues. He is also the leader of PwC Canada Foundation and their signature initiative Young People Project to work against youth unemployment in Canada.
Followers: 4K
---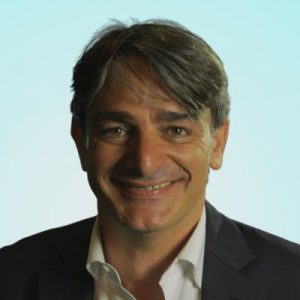 Danilo Mazzara is an advisor and consultant working on the field of business economics and his area of expertise include marketing, strategy, commercial and the launch of new products. He is also a mentor for various startups and passionate about innovation.
Followers: 4K
---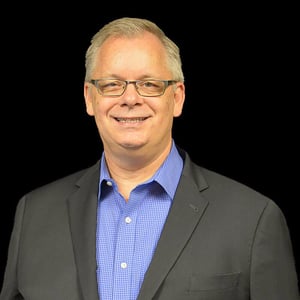 Jack Porter is a serial entrepreneur who has been the CEO of over 8 companies. He is a published author of 8 books on startups, technology, and innovation. He is a frequent speaker at conferences and featured writer. He is an expert in mathematical models, analytics and visualization. Currently, he is the Director and Chairman of Technology Board at GigCapital.
Followers: 4K
---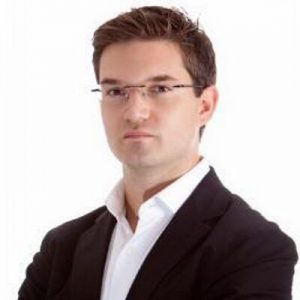 Guillermo Rodriguez is a learning engineer and a corporate innovation hacker who holds a Ph.D. in corporate innovation and intrapreneurship, has a blog and started several companies from a young age. Currently working for a number of companies mostly within innovation, technology, and marketing.
Followers: 3K
---
Michael Marlatt is the head of the talent innovation lab at Cognizant where he focuses on recruitment technology, market analysis, talent, and workforce analytics and digital strategies. He is among other things interested in HR technology, innovation, digitalization, mobile technologies and recruiting automation.
Followers: 3K
---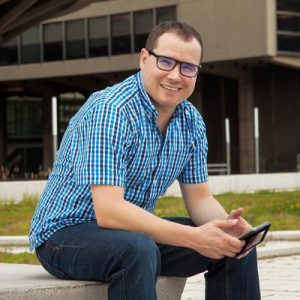 He is a manager of Entrepreneurship Services for the City of Toronto. He is an economic development professional who is interested in innovation, technology, municipal infrastructure, and corporate sustainability and has founded North America's largest eco-business zone.
Followers: 3K
---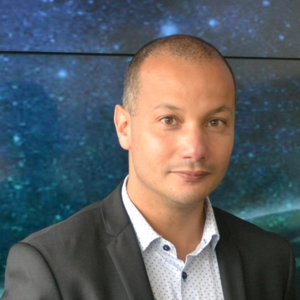 He is a performance architect specialized in cybersecurity and artificial intelligence based in France. He has experience with startup launches, innovation and introducing new technologies for National Security. Nabil is also an expert advisor for Government Intelligence services and a part-time lecturer at the University of Bretagne.
Followers: 3K
---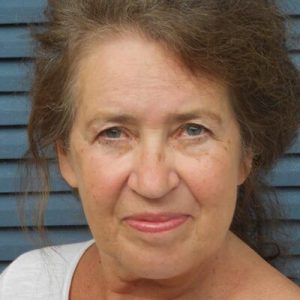 She is a founder and partner at Media Strategy based in the United Kingdom, and an entrepreneur and PR professional interested in fintech, AI, technology, and startups.
Followers: 3K
---
Marianne Haahr
Marianne Haahr is a Copenhagen based professional and the current director of Sustainable Digital Finance Alliance promoting fintech powered business innovations. She is also the Co-Founder and steering member at the Nordic Impact Investing Network. She is interested in the blockchain, technology, fintech, economy, innovation, and building a sustainable future.
Followers: 3K
---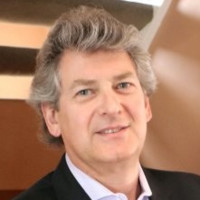 Alex Todd is the founder and CEO of ReliablyME which is a social credit system built on blockchain. He is a public speaker, author, and technology strategist passionate about using the potential business value of emerging technologies.
Followers: 3K
---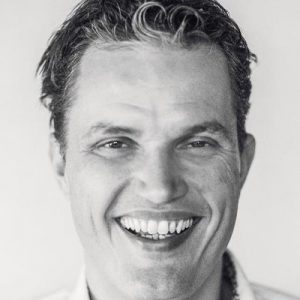 Maarten Korz is an innovation manager at Rabobank Utrecht and is specialized in innovation, startups, accelerators, incubators and artificial intelligence. He also works as a mentor at startup boot camp to help them accelerate their growth.
Followers: 2K
---
Ruediger Suess
He is a senior strategy analyst based in Germany and is interested in and skilled at corporate innovation strategy, technology, startups, mentoring and investing.
Followers: 1K
---
Bernard Slede is the founder and managing partner at Breakthrough Venture Partners where they provide business and market strategies and commercialization assistance for startups, corporates and investors. He is an entrepreneur and strategic advisor skilled at corporate innovation strategies, ecosystem building, business development and monetizing innovation.
Followers: 660
---
Paul Hanus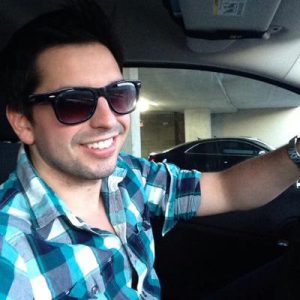 Paul Hanus is a marketing professional specialized in corporate marketing and strategy, innovation, marketing communication, and brand strategy. He is an aspiring author and currently working as Futurist, Patient and ecosystem insight practice at UCB.
Followers: 490
---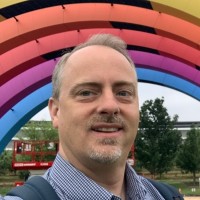 He is a WW Industry Lead for Financial services at Apple. He is a serial entrepreneur interested in corporate innovation and financial technology.
Followers: 240
---
Marcus Dahllof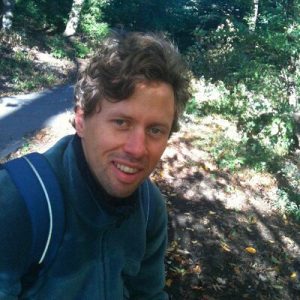 He is an entrepreneur and innovator currently working as a Program Director for MIT startup exchange. He has an international background with experience in corporate innovation, startups, cybersecurity, mentoring, coaching and business development.
Followers: 130
Companies as influencers
Just as people can be influencers, so can companies. Whether you are a startup or corporation, the ability to become a prominent influencer is not affected.
Don't get us wrong, startups are an incredibly vital part of the innovation process, but so are large corporations. There are hundreds of examples of corporations that know how to innovate.
And looking to corporations as a source of inspiration is equally as important to stay ahead of your competitors. Follow those within your industry to stay up to date, and you may just learn a thing or two.
The leading online shopping company that was found in the USA.
Followers: 2,92M
---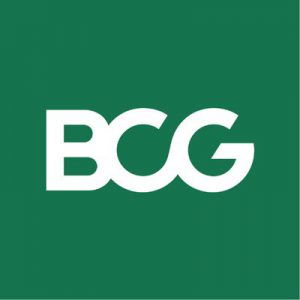 A global management consulting company. Their mission is to bring the right people together to challenge their thinking and drive transformation.
Followers: 350K
---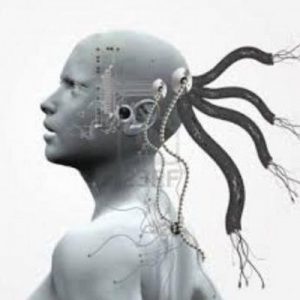 A company for blockchain marketing advertisement and growth strategies for initial coin offerings.
Followers: 206K
---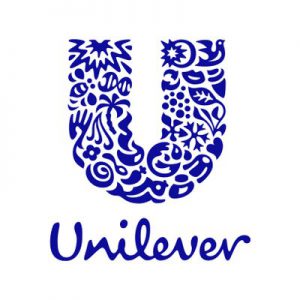 A global goods company and its purpose is "to make sustainable living commonplace".
Followers: 196K
---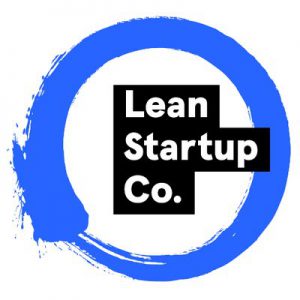 The company´s main purpose is to help big companies, using startup mentality, to improve in modernization.
Followers: 148K
---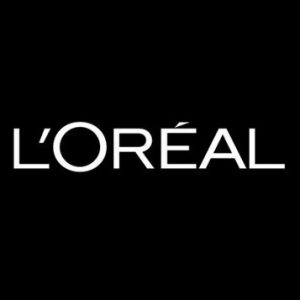 The company´s main focus is on personal care solutions. They are leaders in the beauty industry.
Followers: 117K
---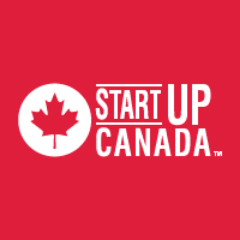 A platform for Canadian startups' community where they support innovators and entrepreneurs.
Followers: 98.2K
---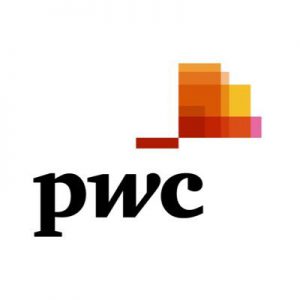 An auditing company with a worldwide network. They have great expertise, global networking, consulting and auditing services.
Followers: 88.1K
---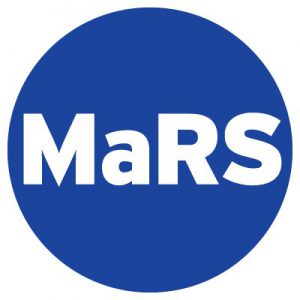 The company brings together researchers, innovators, and entrepreneurs to make change.
Followers: 84.6K
---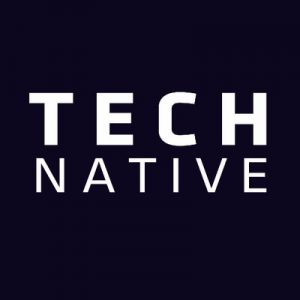 TechNative helps business leaders to drive growth and success. The company informs tech stakeholders with industry insights from leaders in business technology.
Followers: 76.8K
---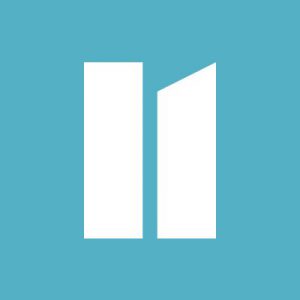 An innovative tool that helps organizations and tech entrepreneurs innovate and grow their business.
Followers: 57.5K
---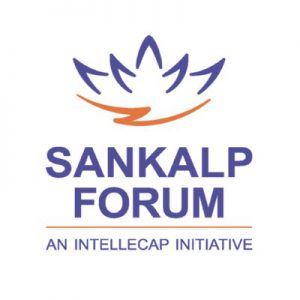 The company's objective is to breed a sustainable and equitable society and build new businesses that will benefit African and Asian society.
Followers: 56.5K
---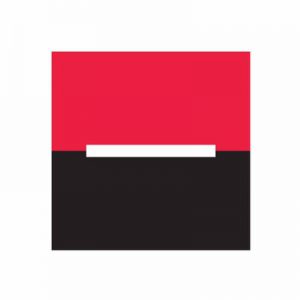 It is one of the biggest European financial services groups and their focus is on innovating and integrating banking system.
Followers: 51.4K
---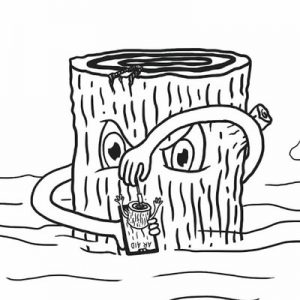 An electronic guide for any business in innovation, design, tech or science.
Followers: 49.5K
---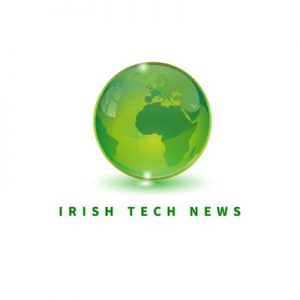 This online publication will keep you informed about all new up-and-coming trends and fresh news in global technology.
Followers: 45.3K
---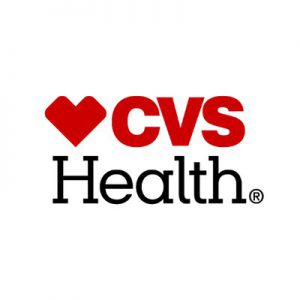 The main mission of this pharmacy company is to innovate and help people lead healthier lives.
Followers: 42.9K
---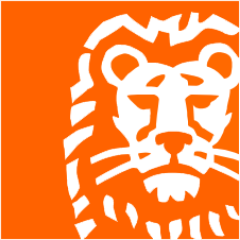 ING is a market leader in the Benelux area. They are highly innovative and have adopted Design Thinking, Scrum and Lean Startup methodologies internally. They invest heavily in digital leadership creating a harmonized business model.
Followers: 40.1K
---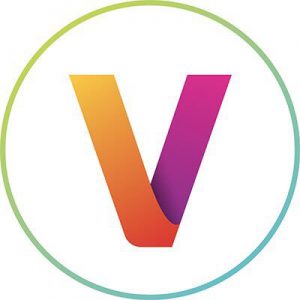 It is a tech conference for startup, investors, students, and others to meet and collaborate with professionals in their field of interest.
Followers: 39.3K
---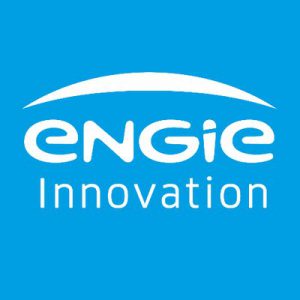 ENGIE is an innovative tool for innovative people helping them to build smart energy solutions of the future.
Followers: 38.6K
---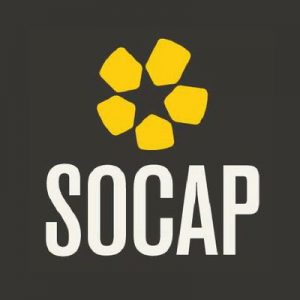 Socap is a networking company that matches social impact leaders, investors, and businesses in order to increase the flow of capital toward social good.
Followers: 38.5K
---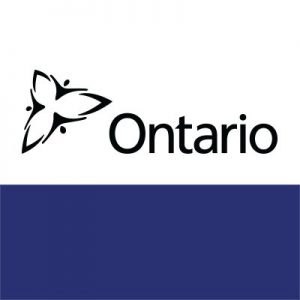 An official source of the Ontario Government that supports local businesses to create jobs and new opportunities for Ontarians.
Followers: 29.6K
---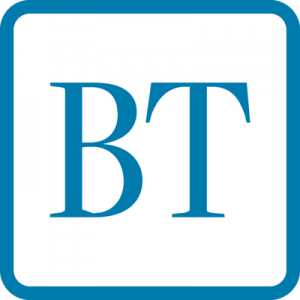 A daily newspaper in Singapore covering finance and business.
Followers: 29.6K
---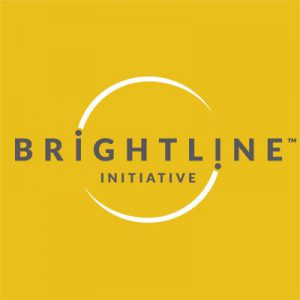 A coalition of two organizations that aim to fill the gap between strategy design and delivery.
Followers: 29.6K
---
An innovative platform connecting startups with mentors, angel investors and any contact they need.
Followers: 28K
---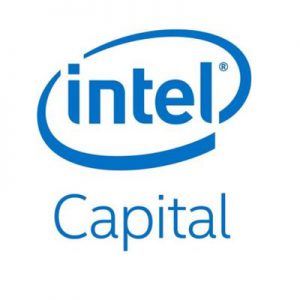 It is a global brand aimed to help businesses to get in touch with new customers and partners easier and faster.
Followers: 27.4K
---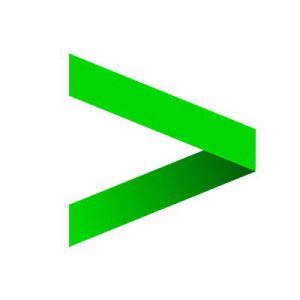 The global management consulting firm runs a research and development department, Accenture Labs. They are thought leaders in emerging technologies.
Followers: 26.7K
---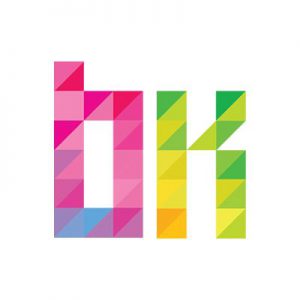 An analytical tech newspaper in Canada that provides real-time tech news.
Followers: 25.2K
---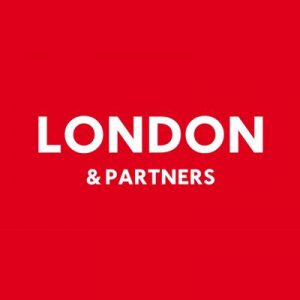 The company focus is to attract more foreign direct investments to companies based in London that will help them with growth.
Followers: 24.1K
---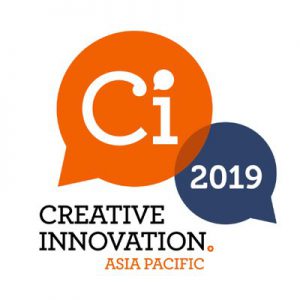 The place to meet agile individuals and organizations in Human Intelligence 2.0.
Followers: 23.8K
---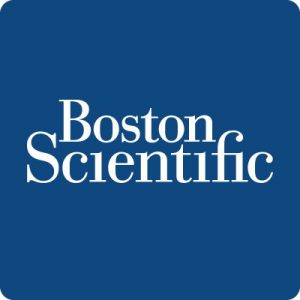 Boston Scientific transforms lives through innovative medical solutions. They use their Twitter account as a way to engage with and learn from their stakeholders.
Followers: 23.2K
---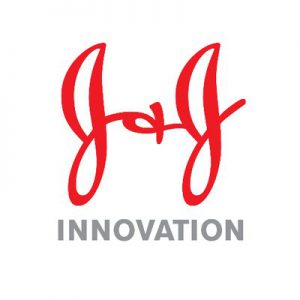 A global innovative human health platform that helps startups on their journey to creating innovative healthcare solutions.
Followers: 23.2K
---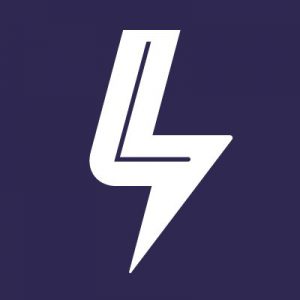 The company is passionate about changing global shopping behavior by developing industry-disrupting innovations.
Followers: 23.1K
---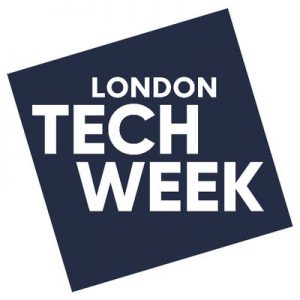 A tech festival in London that aims to positively connect innovative, talented and creative people.
Followers: 21.8K
---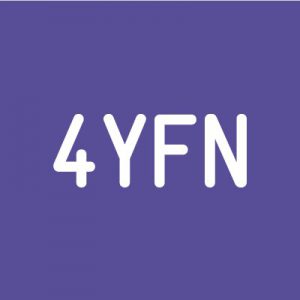 A unique platform for startups, investors, corporations, and others who are ready to discover, build and launch new enterprises together.
Followers: 21.5K
---
K-Avenue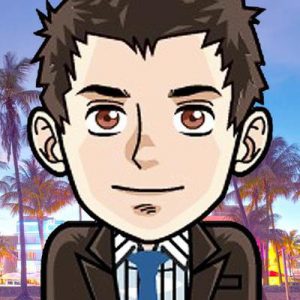 A leading marketing platform specializing in IT digital business, analysis and marketing.
Followers: 21.3K
---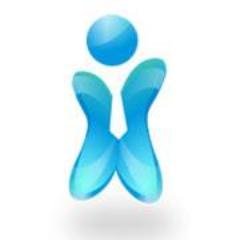 An innovative tool that helps you to find an answer to any question, for instance about your career, software, or coaching.
Followers: 18.5K
---
CPS Energy is a municipal electricity service in Texas. They invest in clean energy and innovative technologies like smart grid and solar energy.
Followers: 15.4K
---
Blue Sky Innovation, Chicago Tribune. For Innovators, entrepreneurs, founders, coders.
Followers: 13.6K
---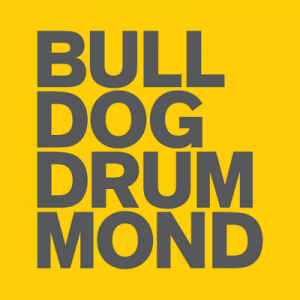 An innovative consultancy that helps businesses to design brands, build products and create experiences.
Followers: 10.6K
---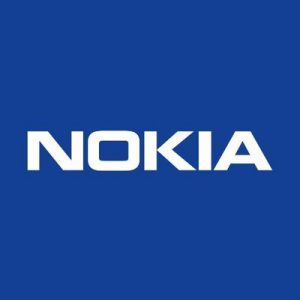 With a help of innovation and research, this company is creating one network for everyone.
Followers: 10.3K
---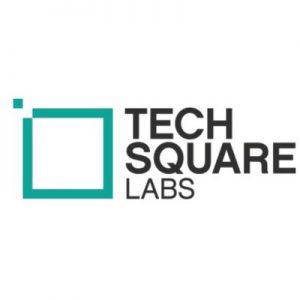 One of the biggest tech event platforms. Be a part of any event, promote and create your own.
Followers: 7.1K
---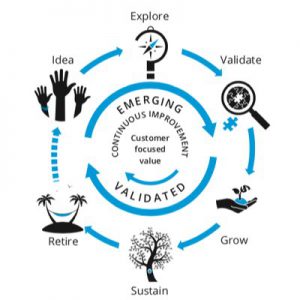 The Product Lifecycle is an online book for innovative entrepreneurs, product developers, and company leaders, and they happen to run a Twitter account too!
Followers: 6.9K
---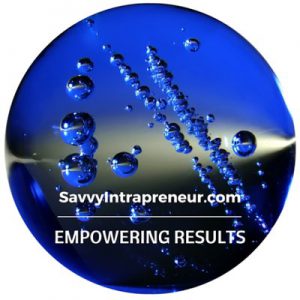 A strategic tool for businesses helps to run your business in an innovative way.
Followers: 6.7K
---
The Danish research and design lab has a passion to create more sustainable ways of life. Space10's Twitter account is very active, with lots of insightful information to learn and grow.
Followers: 6.4K
---
If you found this list interesting, check out our article about most inspiring corporate innovation YouTube channels.
You can make a difference
An innovative approach is essential and it leads to bigger opportunities. It's easier to enter new markets and grow, and it takes a lot of teamwork and creative minds who work towards a common goal.
The positive power of these influencers is important not just for single companies, but for the world, as many corporations are in the position to make a difference.
If we can be a part of a positive community through an influencer either as a big corporation, a startup or just yourself, together we can build a better future.
Have you not found your favorite influencer on our list? Do not hesitate to drop a comment and let us know who you follow and why!