To advance in today's overburdened corporate world, you must be able to maintain competitiveness in the marketplace. The desire to stay relevant in the corporate ecosystem entails maintaining a comparative advantage on aspects that have a significant impact on the market in which you compete. The hardest part isn't getting to the top, but keeping that position.
Corporates are facing an increasing array of obstacles in terms of appearing new and creative to their consumers and delivering fresh products.
According to a recent Accenture report, only a limited fraction of companies generate a large portion of their sales from new projects. Disruption necessitates fresh and diverse ways of thought, but many corporations are trapped in the past and lack the necessary organizational resilience.
Technology has had a significant impact on the benchmark for achieving widespread entrepreneurial peaks in the corporate world. Despite its importance, digitalization alone would not result in a significant increase in organizational agility.
Most existing companies recognize that organic business growth and success does not necessarily come from within their own walls. Instead, they examine the prospect of using external support to fuel business expansion as a corporate strategy. Making business partnership one of many modern business solutions.
When searching for innovative ideas and a new market to jump into, corporations often target startups for business collaboration because startups are often market disruptors that have a strategic edge in the future business landscape.
Partnerships between startups and existing corporations are critical to the advancement of technological innovation and are why startup and corporate business collaboration are becoming increasingly important for the long-term growth of businesses of all sizes and levels.
The challenges of corporate-startup partnerships
Large corporations have learnt from business success stories and entrepreneurs like Airbnb and Shopify that small innovations have the ability to transform the world. Businesses must adapt rapidly to various startups' innovative technologies or products in order to stay competitive. Otherwise, they will begin to lose market share.
According to KPMG, almost 90% of businesses agree that business collaboration is critical to fostering innovation. And, while many companies see fast-growing startups as a threat, those with a broader perspective consider them as a new market opportunity.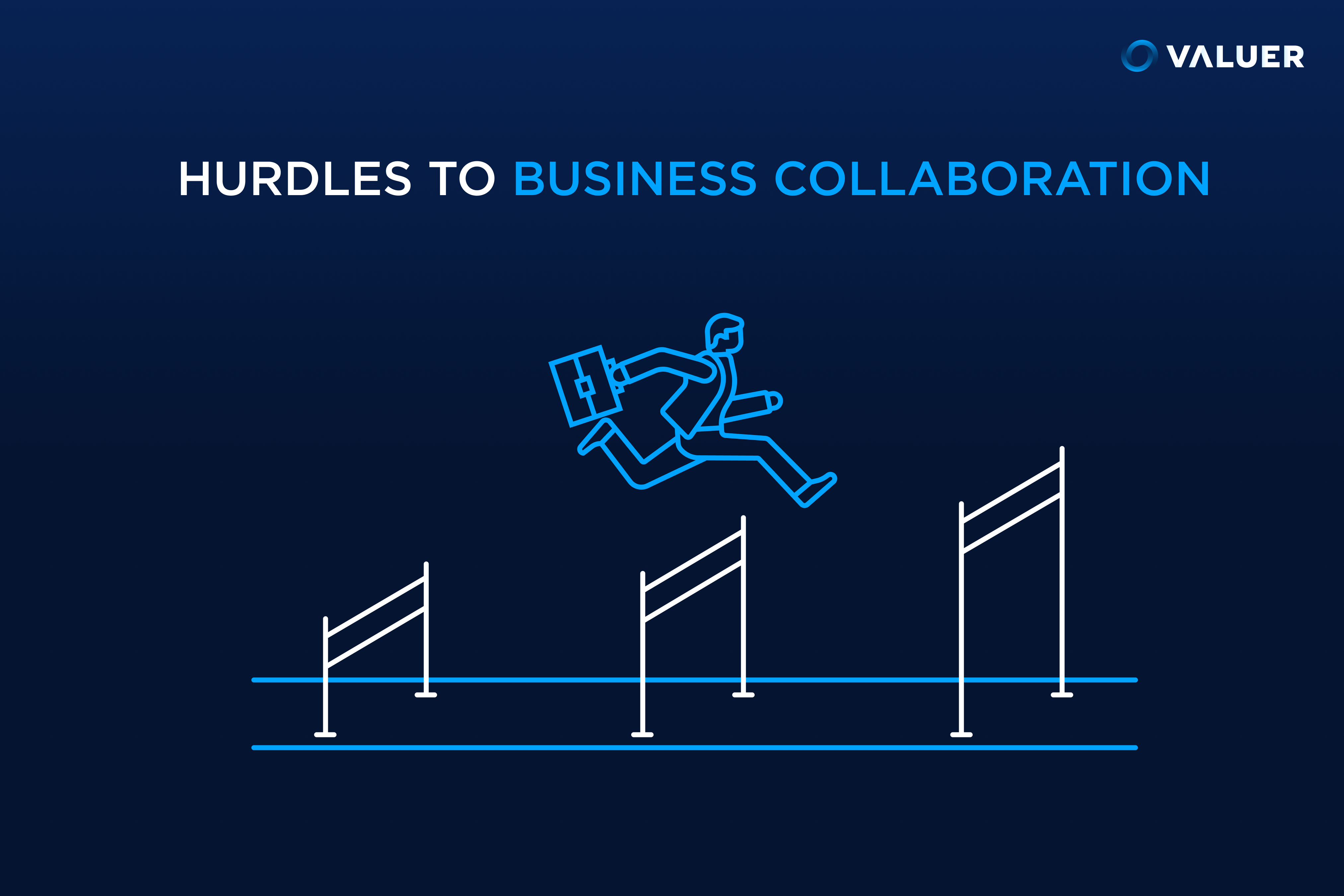 As a result, there's an increasing movement among corporations to collaborate with these disruptors in any way. Although the specifics of corporate-startup alliances vary, the concepts remain the same: corporations benefit from the organizational agility of startups, while the startups get access to a larger network and possibly the financial capital that large companies and multinational corporations possess.
Business collaboration is no longer an optional extra; it has become a competitive imperative and a modern business solution. However, there are frequent obstacles that prevent entrepreneurs and major companies from collaborating effectively.
For example, startup CEOs often find themselves conversing with staff far lower in the organizational ladder rather than with CEOs of larger companies. A collision of cultures may also cause issues, such as agile and rigid work systems, differing work ethics, and different degrees of risk aversion.
Effective business collaboration requires each side to think about the other's goals, priorities, rewards, history, and work ethic. It all comes down to the two sides deciding on the best validated relationship model for their case – incubation, acceleration, or alliance, and explicitly specifying positions and obligations.
[Related Article - How to Invest in a Startups: Collaboration With a VC]
As corporations and startups strategically choose their partners and align on the highest level possible, both parties will see the benefits of collaboration.
Business collaboration benefits for startups
The various benefits of collaboration for startups that we see are leveled through a multitude of areas, which are listed and discussed below.
A stable source of financial capital
For an early-stage business, revenue is often a major motivator. Since large corporations can spend large sums of financial capital, they can relieve entrepreneurs of the need to pursue outside funding.
Corporates may still take a long-term stake in a startup, which can help it sustain and break-even or even hit profitability very quickly. This strategy enables the startup to achieve long-term success without relying on insufficient investment capital.
Sales potential
Large corporate clients significantly improve the image for a startup and act as reference cases for potential sales. As organizational decision-makers request references before embarking on a business collaboration, it's good to have a big corporation behind the idea of the startup. In this sense, the startup's ability to turn its idea pitch to reference selling can become a crucial success imperative.
Tap into a larger customer base and new markets
Large corporations would be an excellent target partner because they have the resources, budget, and scaling ability. This is advantageous for start-ups searching for their first clients.
A scaling business expansion made easy
Working with multinational corporations allows startups to reach into a new market by collaborating with the company's local branches. Furthermore, large user bases can aid start-ups in the refinement and optimization of their products.
Business expertise - the more you know
Through expertise, an existing corporation may assist startups in entering the industry. Mentoring allows start-ups to benefit from the corporate's insights and extensive experience.
These benefits are important to consider when planning collaboration strategies between companies and highlight the importance of collaboration in business for startups.
Benefits for the corporate world
Now let's take a look at some of these corporate benefits the collaborations with startups can bring to the table, as collaboration should never be a one-way street.
New market perspectives as a corporate strategy
Corporations must become aware of market changes triggered by emerging technologies or disruptors in their central or neighboring industry areas to maintain their competitive role. Outside innovators are more free to create genuinely innovative ideas, as they don't have to think about putting an entire corporation at risk.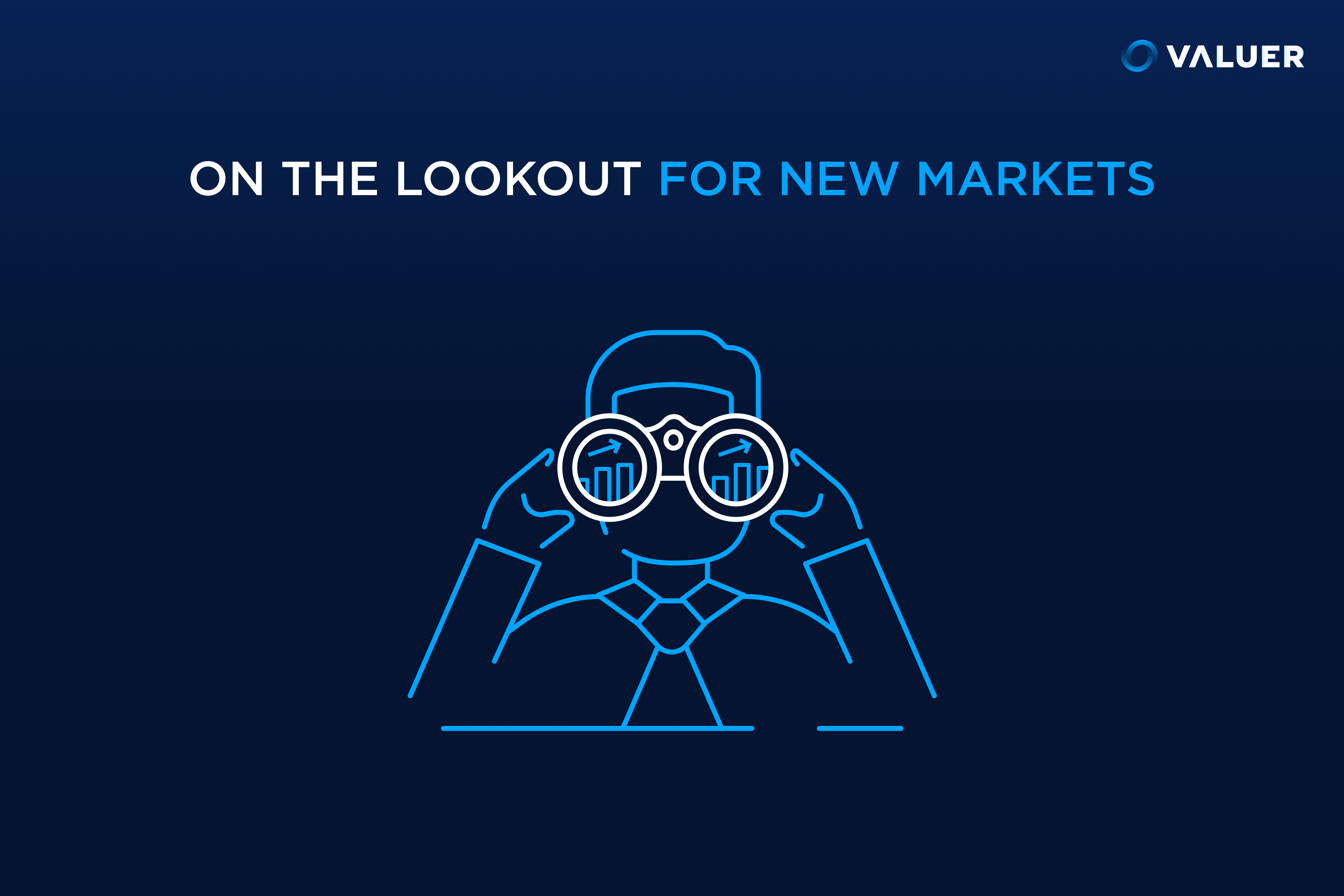 Thanks to this corporate strategy, companies can find potential value in expanding into new market sectors as well as growing sales and profits in their core businesses. Innovation ensures a strategic edge in the future.
Business collaboration with or takeover of a startup can also encourage the requisite disruption of one's own business model, which is difficult to do from inside, as internal creativity is often hindered by defending key money makers.
Supply chain logistics
Corporates who only partner with existing suppliers risk losing out on possible efficiency and flexibility. Purchasing from a cutting-edge startup could give a company a competitive advantage when it comes to supply chain logistics. Since they have lower operating costs and a greater emphasis on creativity, start-ups can clearly outperform traditional solution providers for corporate clients.
[Download our free report - Logistics and Supply Chain]
Closer customer relationships
Since they are not as process-driven as large corporations, startups are more likely to adapt in response to customer needs. They can adjust more quickly and configure ideas, helping the company to improve customer experience.
Organizational agility
Business collaboration with startups will rekindle interest in entrepreneurship and creativity. In today's fast-paced market climate, it's crucial to consciously encourage an inclusive culture that allows for both success and errors on the road to solving problems through innovation.
Keeping up with new market trends
Working alongside visionaries helps a company to have a closer eye on industry trends that could cause disruption. This can open up entirely new sales sources and market opportunities. Many companies are seeking alternative creativity through online platforms, which provides streamlined technological processes for startups to incorporate offerings to their existing business model. Such market segments allow an organization to deliver new and revolutionary offerings to its customers.
How to collaborate effectively
Now that we have covered the benefits for both corporates and startups, here are our tips on how both organizations can collaborate effectively and avoid some of the major hurdles that can get in the way of a smooth business collaboration and partnership.
Make innovation a mandatory part of the organization's activities
Creating a new innovation unit isn't the most efficient way to stimulate creativity. To fully embrace innovation, changing the industry, introducing new products to the market, finding new customer segments, and creating new business strategies require dedication from the entire organization and must become part of an essential of the corporate strategy. To achieve this effectively, you need to decide about the innovation path you're going to follow, which leads us to the next point.
Identify the challenge you're solving
MassChallenge and Imaginatic conducted a study which confirms that "strategic fit" is the most significant criteria for cooperation between startups and corporations. This means that before searching for startups to partner with, you should identify the problems you're solving as part of your strategic objectives.
Make sure you decide what you're looking for as an addition to your strategy. Do you need to cut costs or want to tackle new markets? Do you need to automate processes? Do you want to incorporate specific innovative technologies into your existing business?
Answering these questions can help you identify a narrow segment of startups you'll look to partner with. Partnerships that don't align with your long-term strategic objectives will most likely be a failure.
Take some time to determine the right fit
Until entering into a business collaboration arrangement, corporations must decide if the emerging technologies would be a suitable match for their projects. They need advice and assistance from their most important business divisions and the management of the company beforehand.
Startups need strong support from the entire corporation to conduct a viable pilot that is beneficial for all parties involved. If the startup suits the corporate culture, there would be a successful business partnership.
Define a single point of contact
This point of contact should consist of a team or a person who is well connected with the rest of the corporation and has a deep understanding of the corporate processes. This means that when something is needed from any department of the organization, the startup will get it quickly.
Most importantly, it will lead to faster challenge solving processes and better outcomes of the entire collaboration. This can be accomplished by forming expanded teams of associates who, for example, work with startups for a few hours per week, participate in business collaboration projects, host corporate entrepreneurship meet-up activities, and so on.
Determine concise goals
A good post-pilot partnership requires clear priorities and plans. Startups and companies cannot maintain a trusting and transparent relationship without long-term goals and priorities.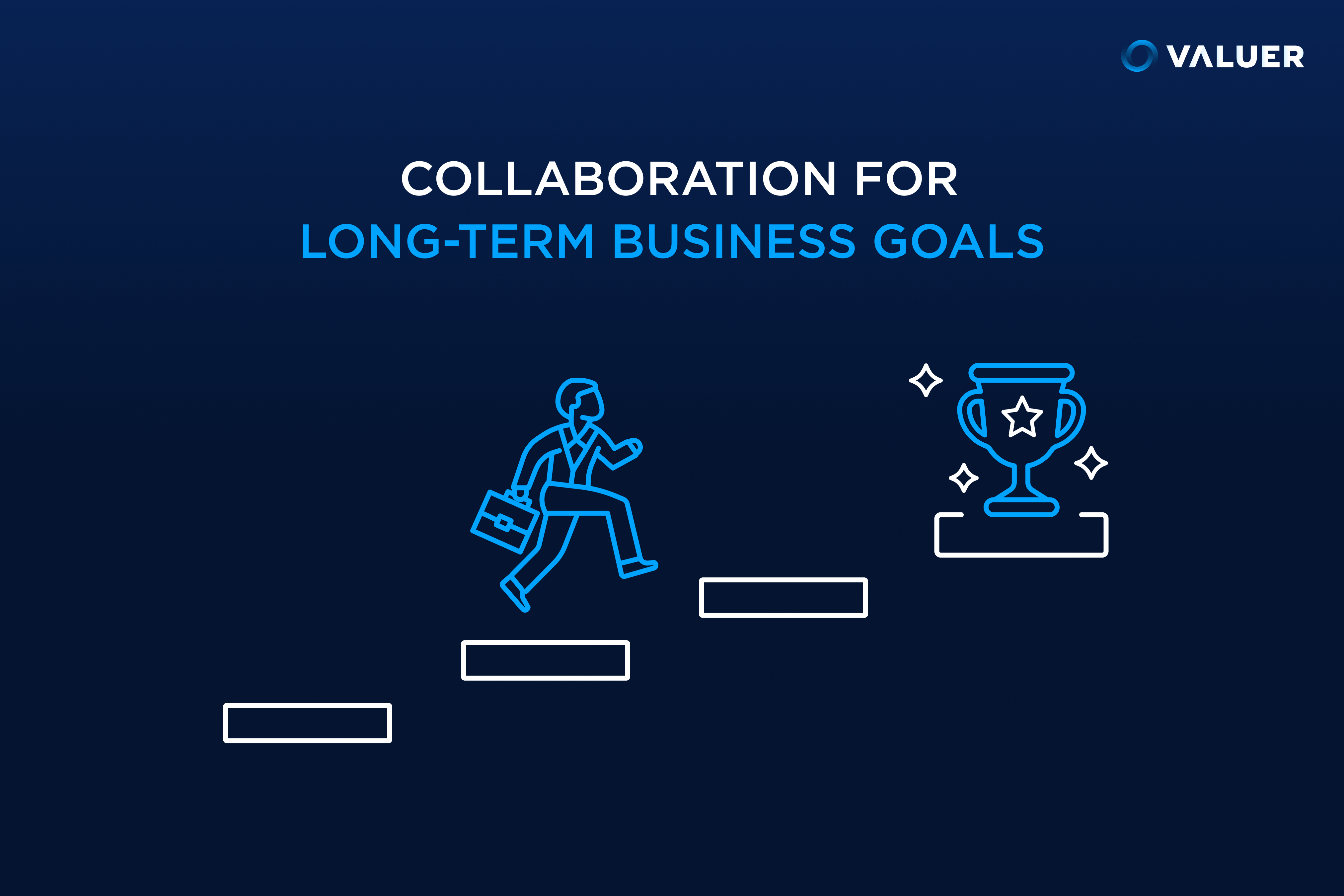 The initiative can have different kinds of priorities based on how long the partnership continues. You should, for example, set targets that you intend to accomplish in two years, one year, and quarterly. This will allow you to monitor your progress and adjust your objectives if necessary. It's still preferable to set fewer, more accurate targets.
Insist on having transparent communication
The most successful collaborations are the product of a system of openness, honesty, and unwavering commitment. Corporate teams and investors must be honest with their abilities and shortcomings in order to remain on board.
Corporates evaluating startups should be straightforward and transparent in their assessments, stating what they believe is missing and why the proposal is unlikely to succeed. If the startup and product offering tend to be interesting partnership content, chart a specific path. An official kick-off with tasks delegated and a process summary are important success factors.
Although challenges will still emerge, corporations and entrepreneurs can engage openly and proactively with one another, identifying possible issues that might derail their projects.
Furthermore, just as it is critical to convey benefits and disadvantages, it is also critical to communicate the values that are important to both the startup and the corporation. This way, everybody is mindful of what they're doing, which isn't easy when you're working on a big breakthrough.
Let startups be free and agile
In any established culture that follows rules, innovation is difficult to foster. Simply placed, handling bureaucracies and laws avoids decisive intervention. Corporations, on the other hand, could assist startups in this process by providing access to all of the requisite funds, services, and contacts.
Modern business solutions
The world of business is complicated, diverse, and unpredictable. Owing to its fast-paced existence, market rivals must keep up if they wish to be a member of the winning team.
Large organizations have a lot to learn from young and agile startups who understand the customer of tomorrow. That's why partnering with them is more important than ever and has become a strong modern business solution, where corporate strategy meets small business solutions.
Maintaining open dialogue, an open mind, and a desire to excel are the foundations of fruitful business relationships. It's also crucial to demonstrate a keen eye for trends and a creative mindset. Corporations must match their entrepreneurial instincts with partners who have the same goals and desire for success in order to form a productive relationship.
Finding the right partnerships, even though beneficial, can be a daunting and difficult task. At Valuer, we aim to streamline this process by bringing you tailored business solutions that will fit your company's needs.
From our vast database of various startups and industries, the Valuer AI-driven platform will generate any insight into any industry or company, providing you what you need and when you need it. Making the search for new markets and collaboration easy and pushing you one step closer to innovation.