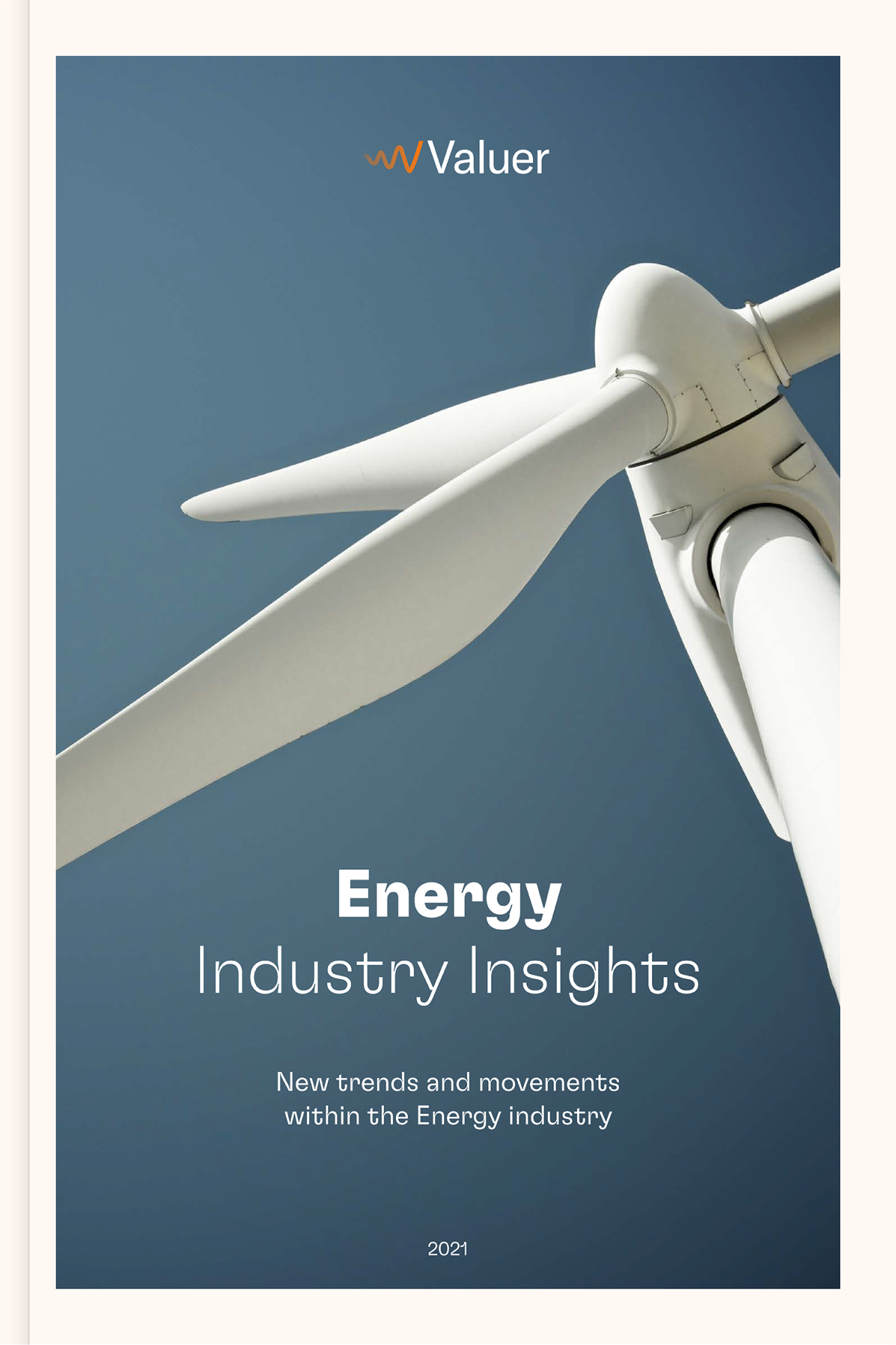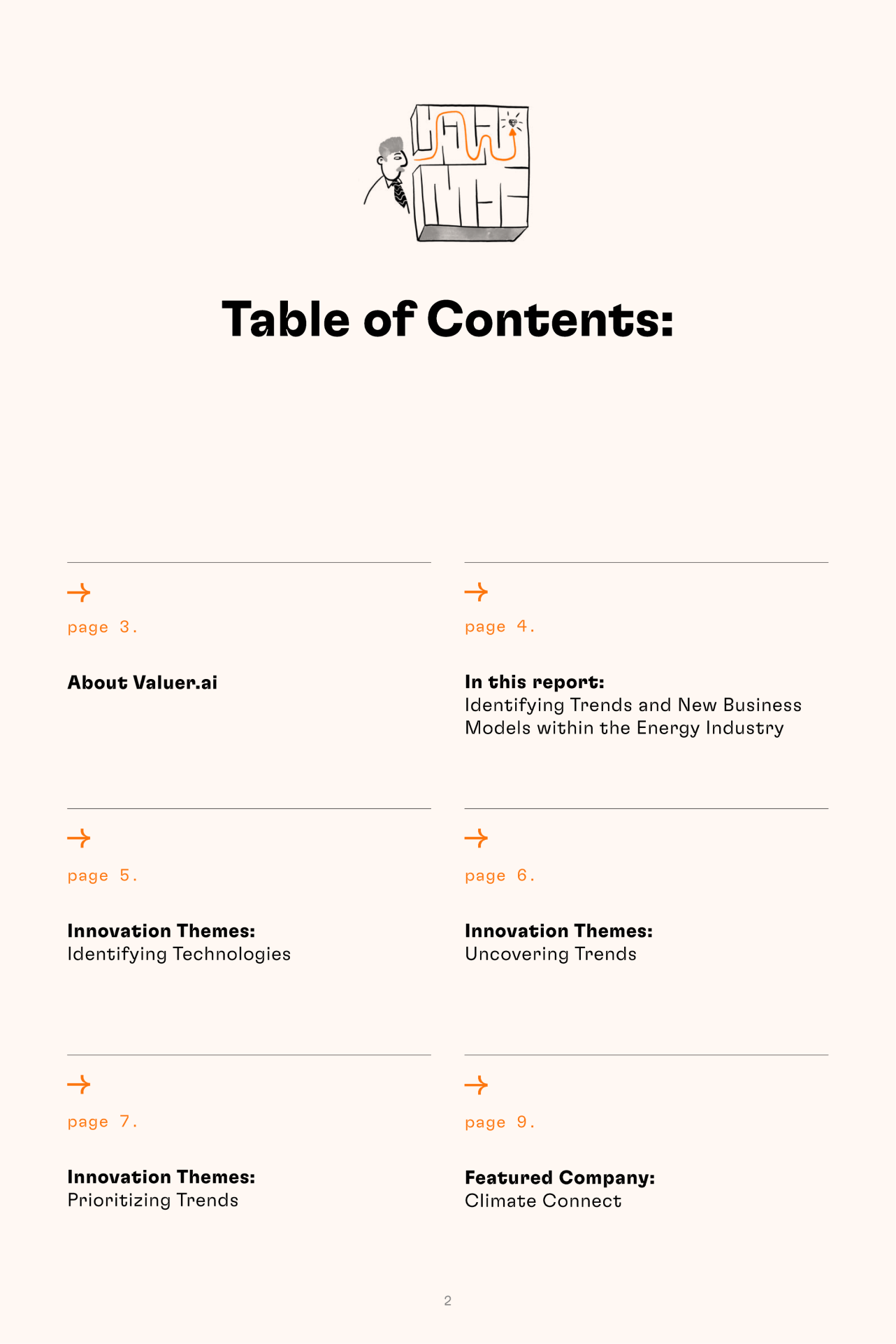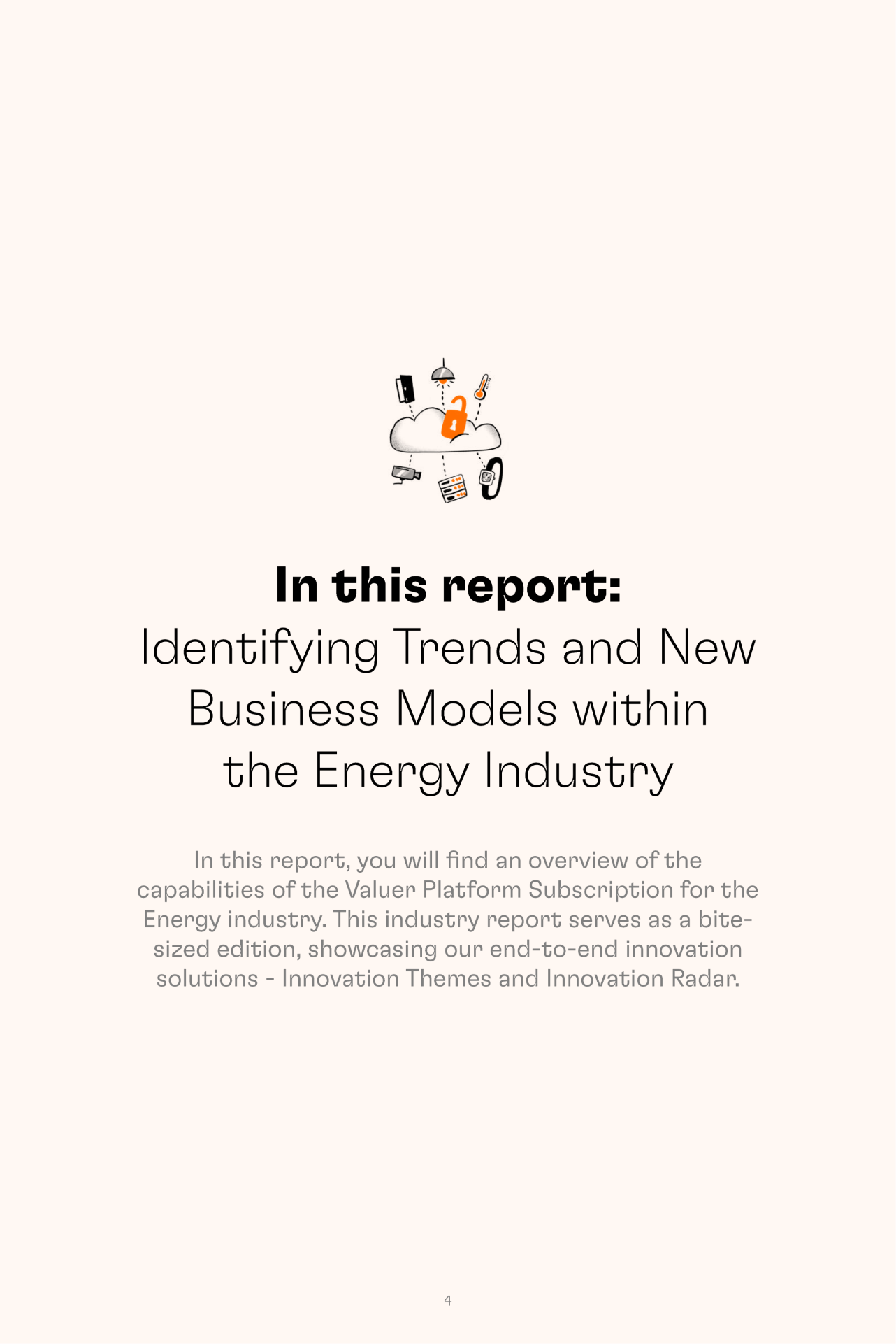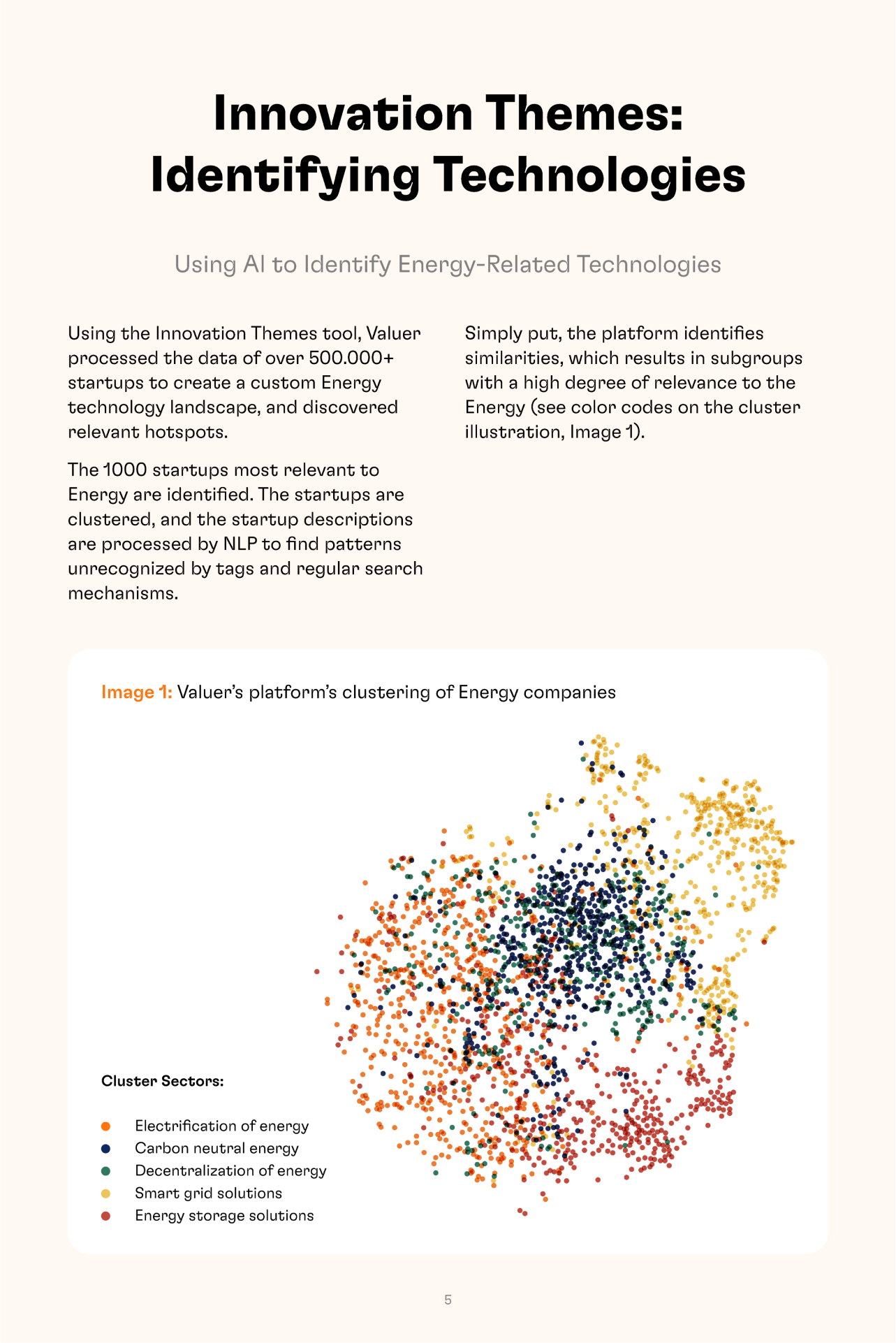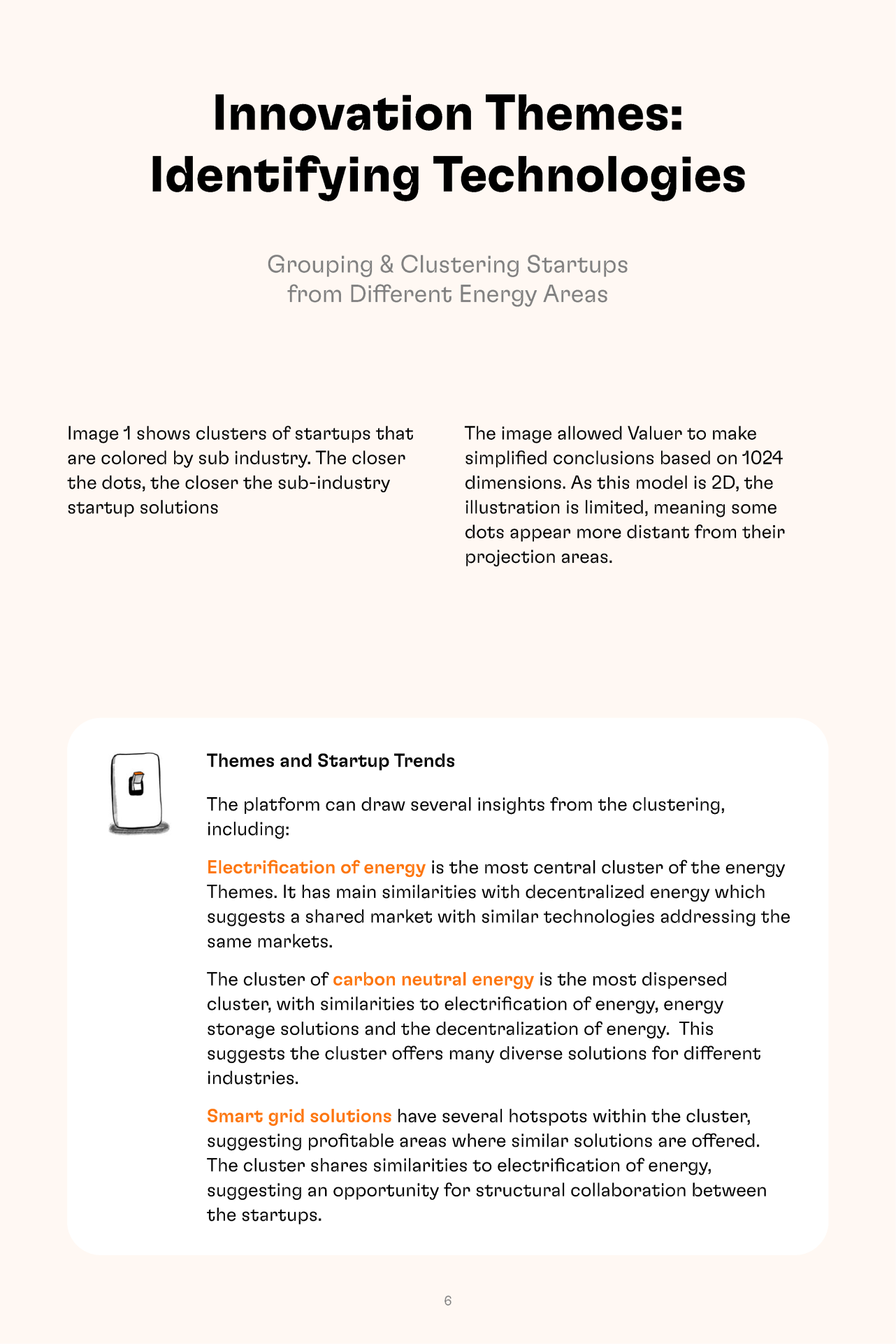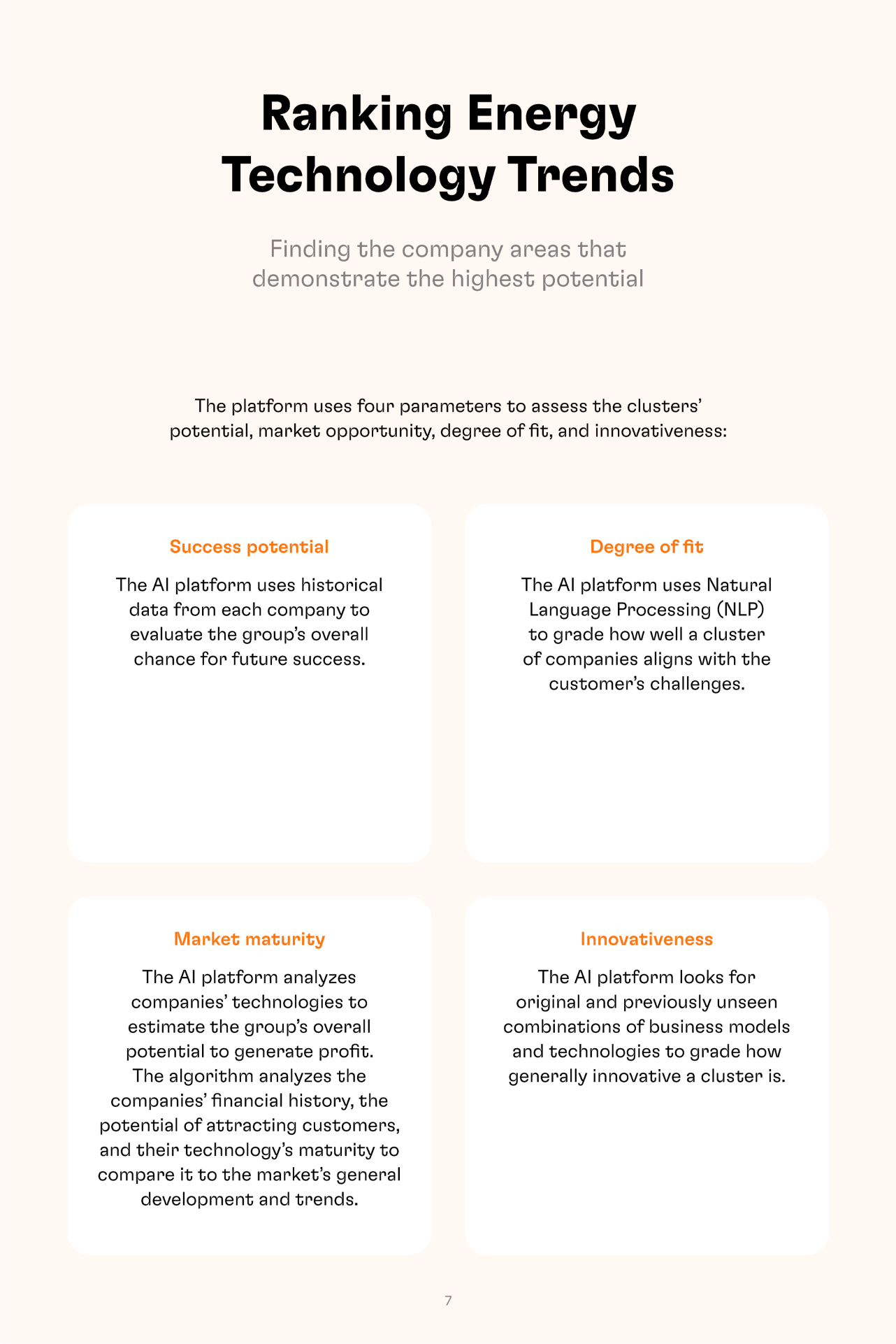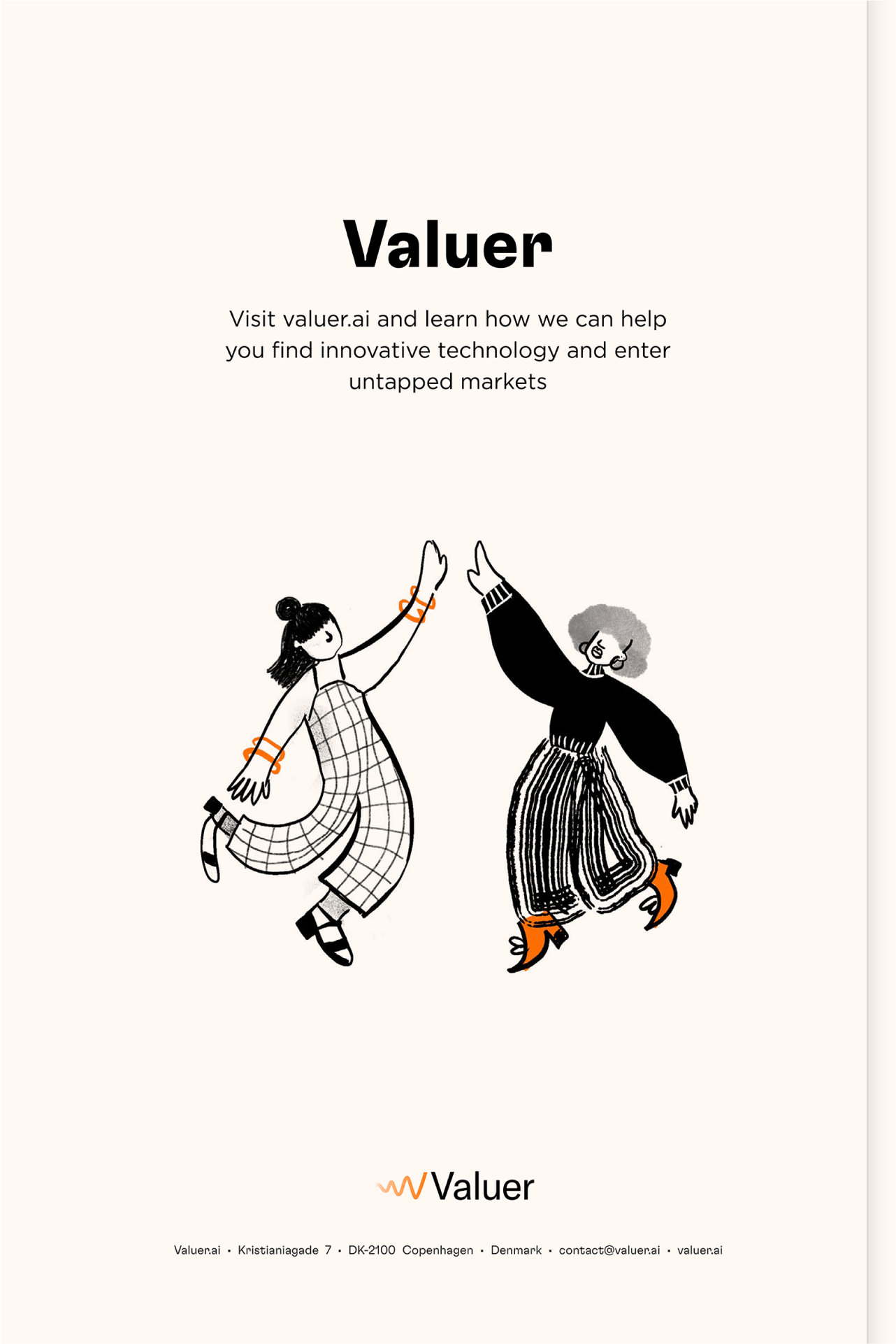 Energy Industry Insights
This case study contains information on the energy industry, providing insights on prioritized trends. Valuer's AI workflow was created to enable the identification of these trends and business models to engage corporations to innovate in order to succeed in market growth.
1
Trends and new business models
2
Identifying technologies
5
Find best match startups
Energy Industry Insights
The case study contains an overview of the capabilities of the energy industry and the end-to-end solutions offered by Valuer, helping businesses to discover market opportunities and accelerate in the industry. Innovation Themes and Innovation Radar are the solutions offered, which are based on AI technology to provide information that is always evolving.

The prioritized trends identified with Innovation Themed tools are smart grid solutions, decentralization of energy, electrification of energy, carbon-neutral energy, and energy storage solution. Using the Innovation Radar tools, matching energy-related startups are discovered. By collaborating with startups, corporations are able to innovate their business and create a new business model.

This case study showcases the process of finding the right match between a startup and a corporation to succeed in growth and develop innovative solutions. The identification of technologies, the uncovering of trends, and pinpointing the prioritized ones, enables organizations to enter new markets while saving time and resources and helps choose the right match to innovate.