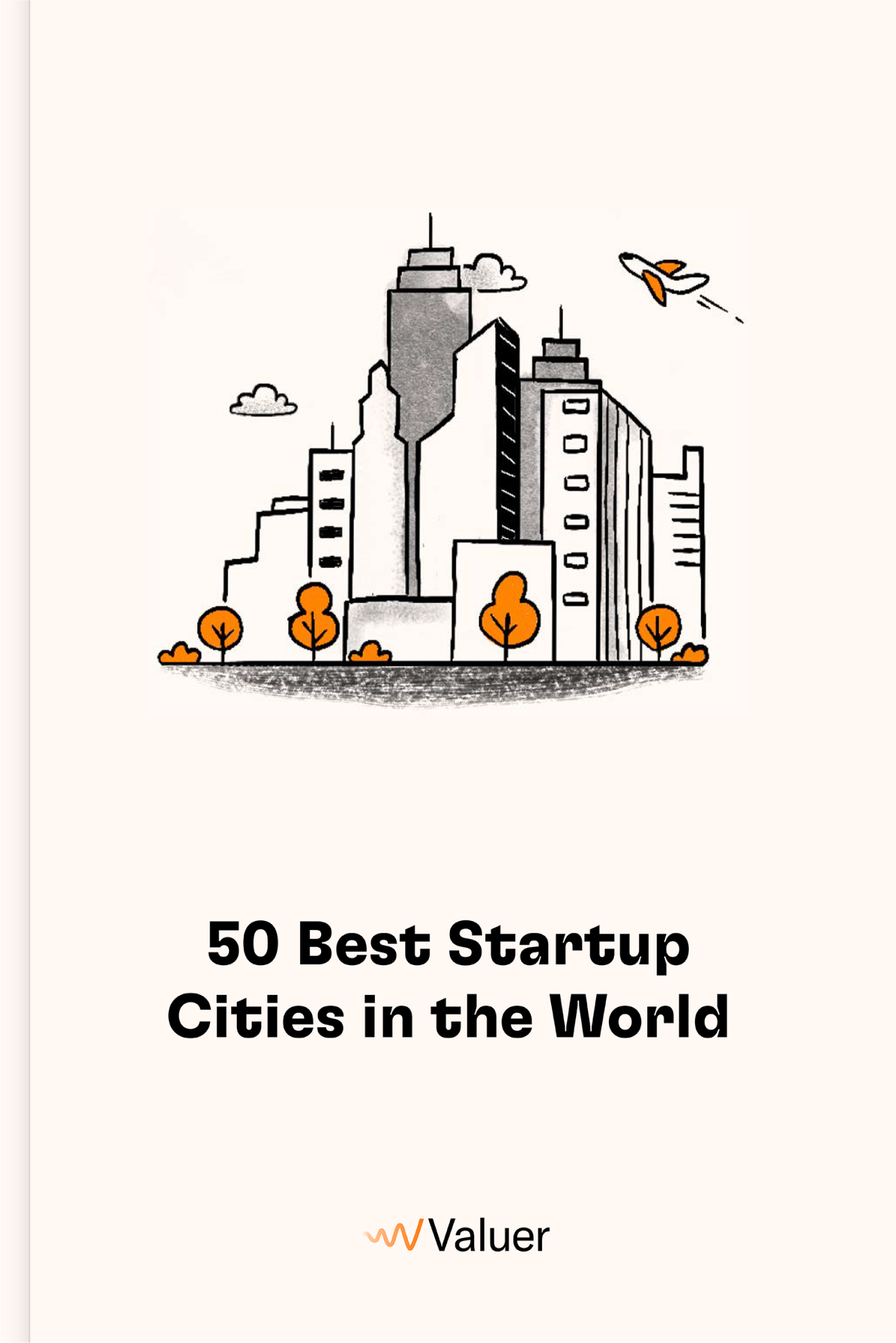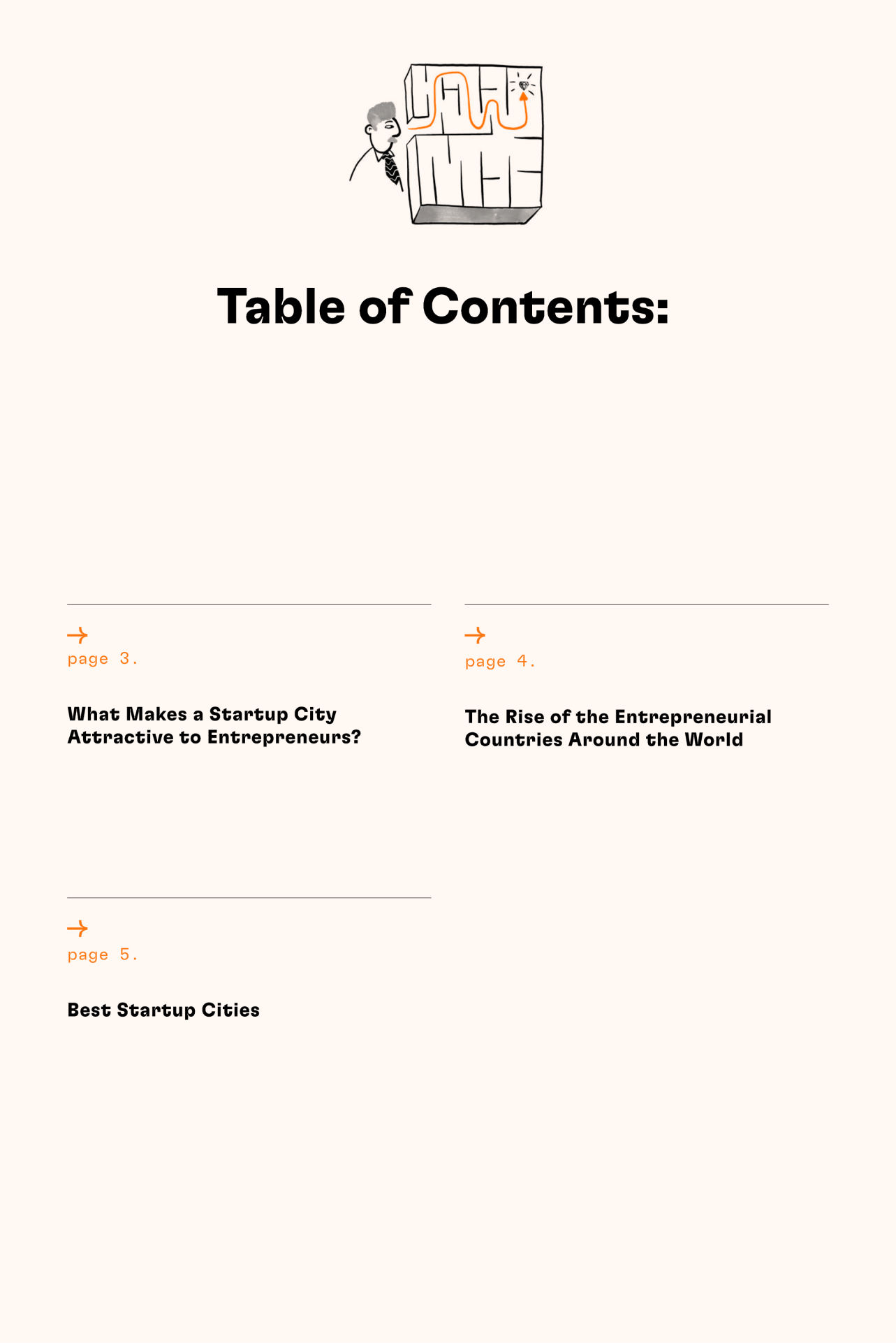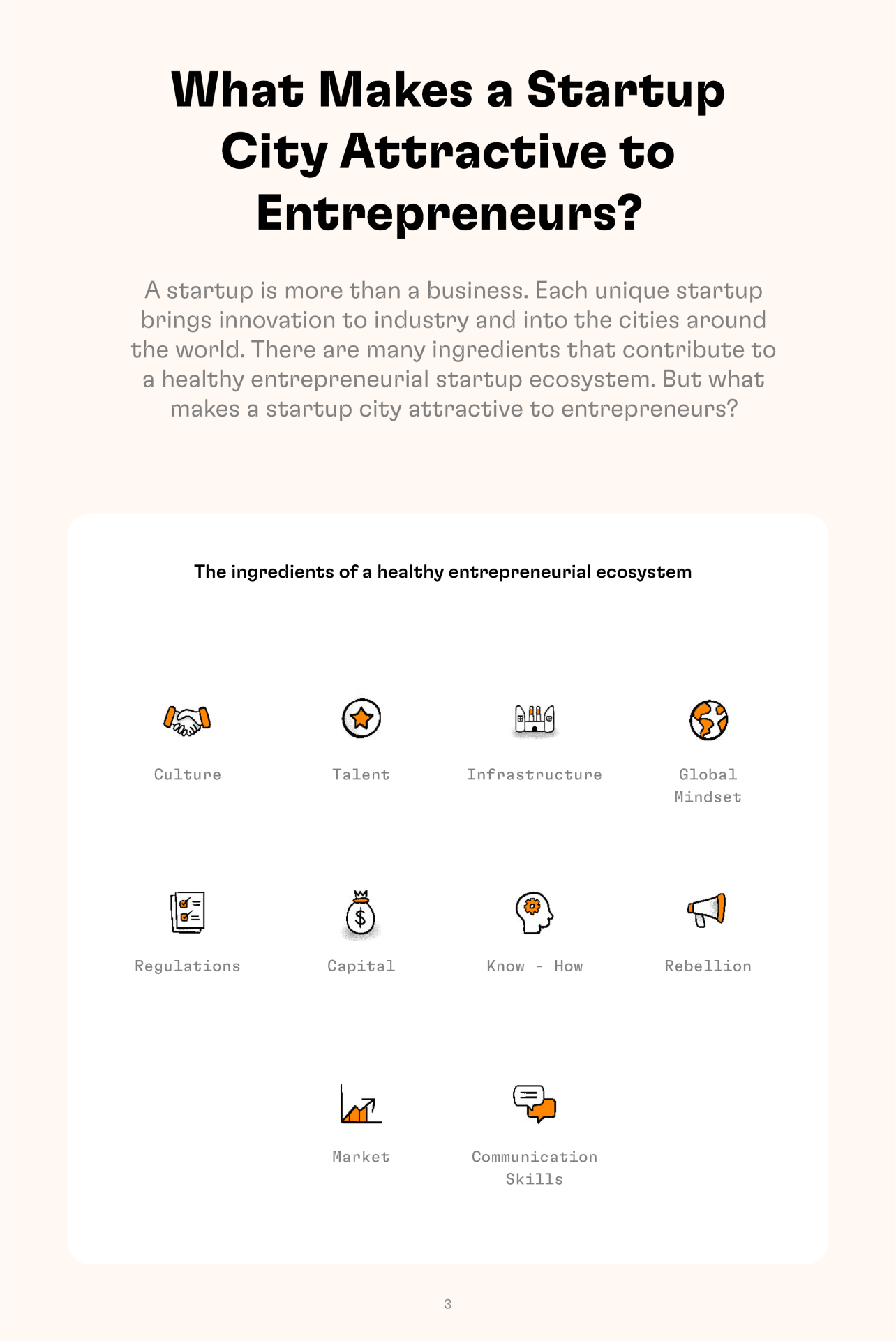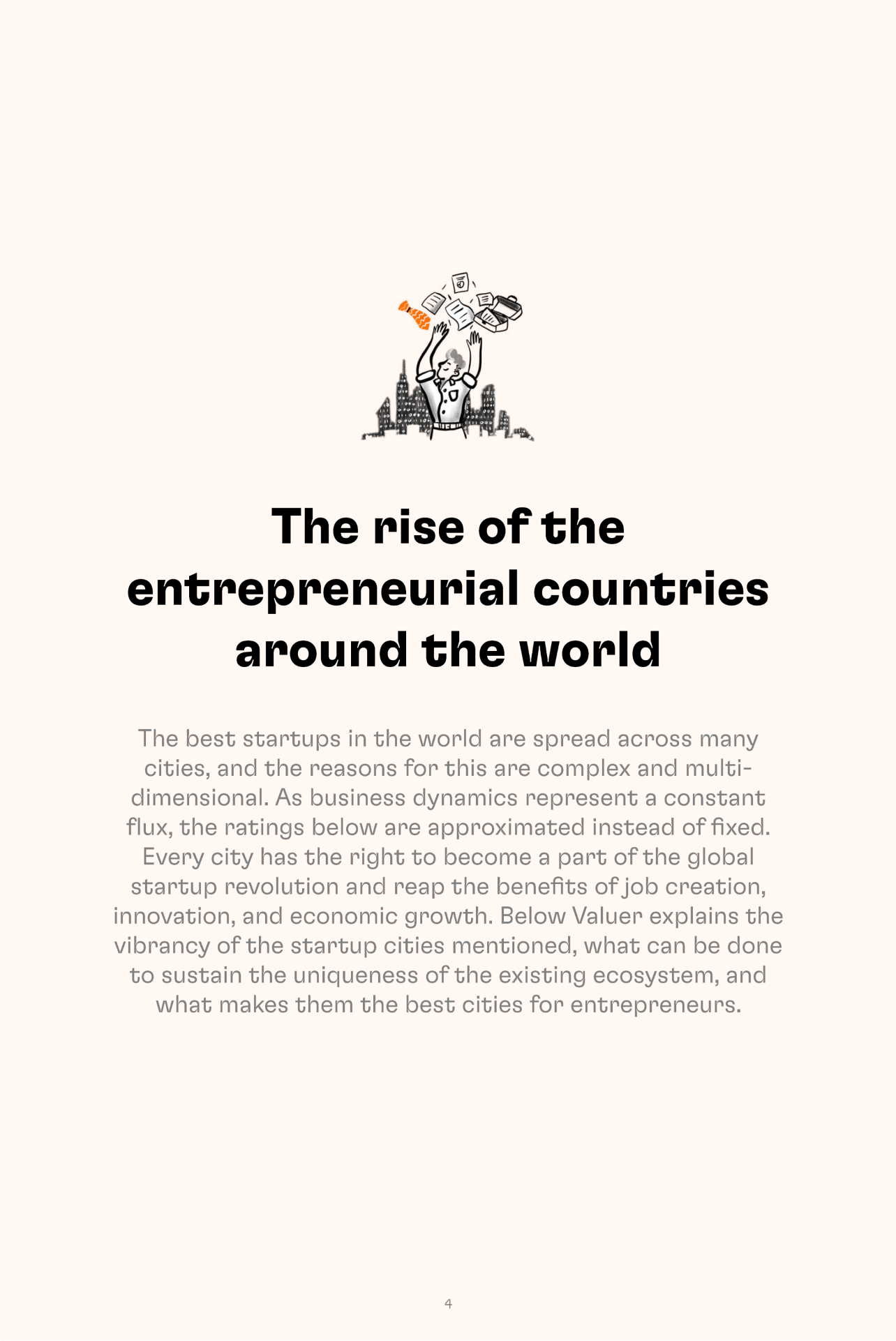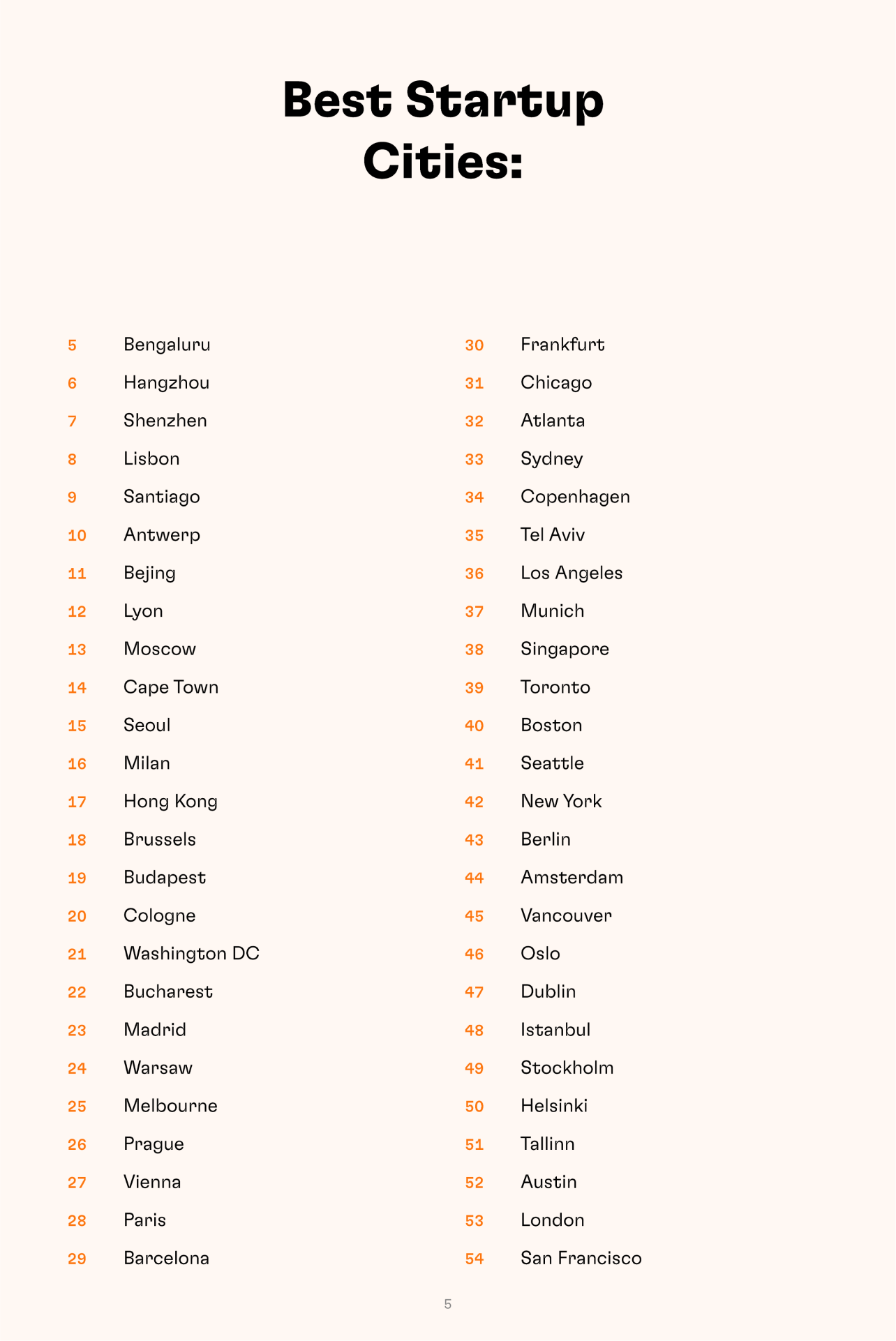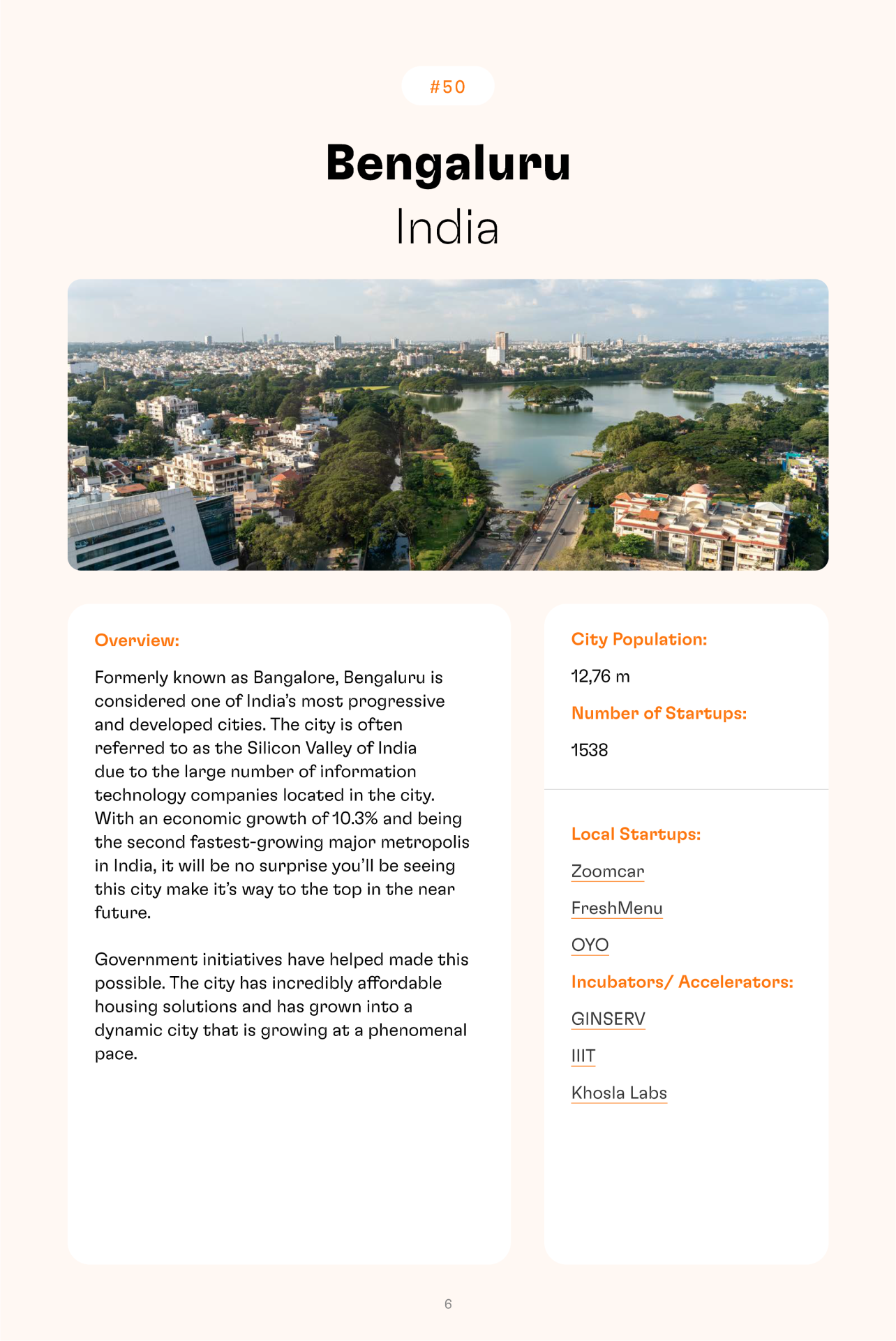 The 50 Best Startup Cities In 2021
What exactly makes a city attractive for startups? How are cities supporting startups through hubs, accelerators, incubators, and various programs? Valuer's detailed report provides a thorough examination of the 50 best startup cities in 2021 that provide the perfect entrepreneurial ecosystem for innovation and collaboration.
1
What makes a startup city attractive to entrepreneurs
2
The ingredients of a healthy entrepreneurial ecosystem
3
The rise of the entrepreneurial countries around the world
4
Valuer's list of the best startup cities in the world
The 50 Best Startup Cities in 2021
Valuer has created this ebook featuring the 50 best startup cities in 2021 for a free download. Finding the right city for a startup is crucial as the correct entrepreneurial ecosystem is critical for innovation and success, whilst also connecting you to other aspiring individuals and larger companies.
Traditionally, people tend to only focus on the hard numbers when examining what makes global startup revolutions possible. However, choosing the best city for a particular startups is a complex and multi-dimensional problem where many other factors are involved in the decision making process. We hope our list can aid you on your quest to discover new information on startup ecosystems globally.
This report is compiled from our database ranking the cities by startups per capita, then outlining why each city has a great startup environment, how the individual startup ecosystems can be sustained and what makes these cities best for entrepreneurs. The top-ranking cities all share key characteristics of a great startup city including affordability, atmosphere, talent pool, research opportunities, and funding options. Read the ebook for the full list and to find out which city is the #1 best startup city and if your city made the list.