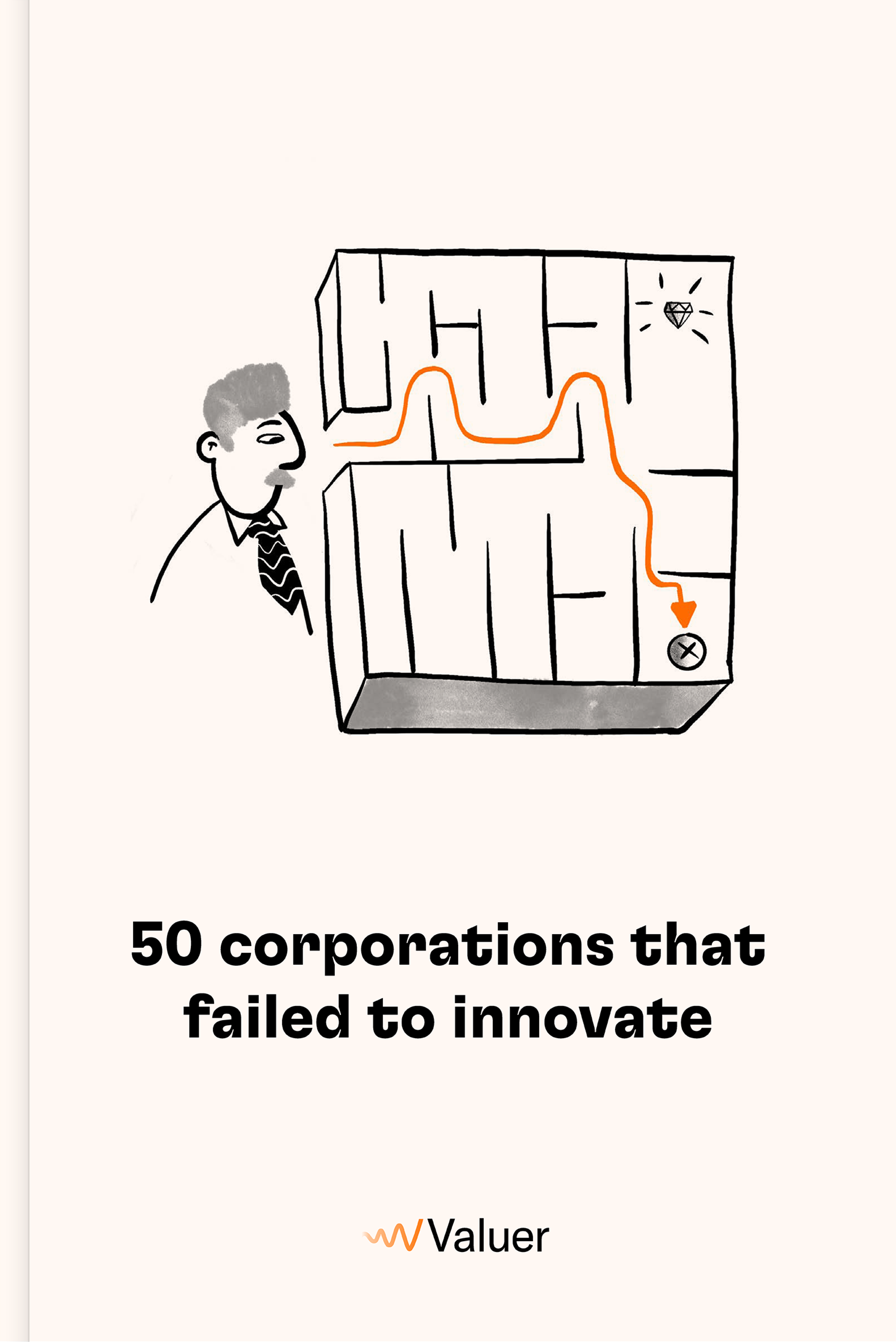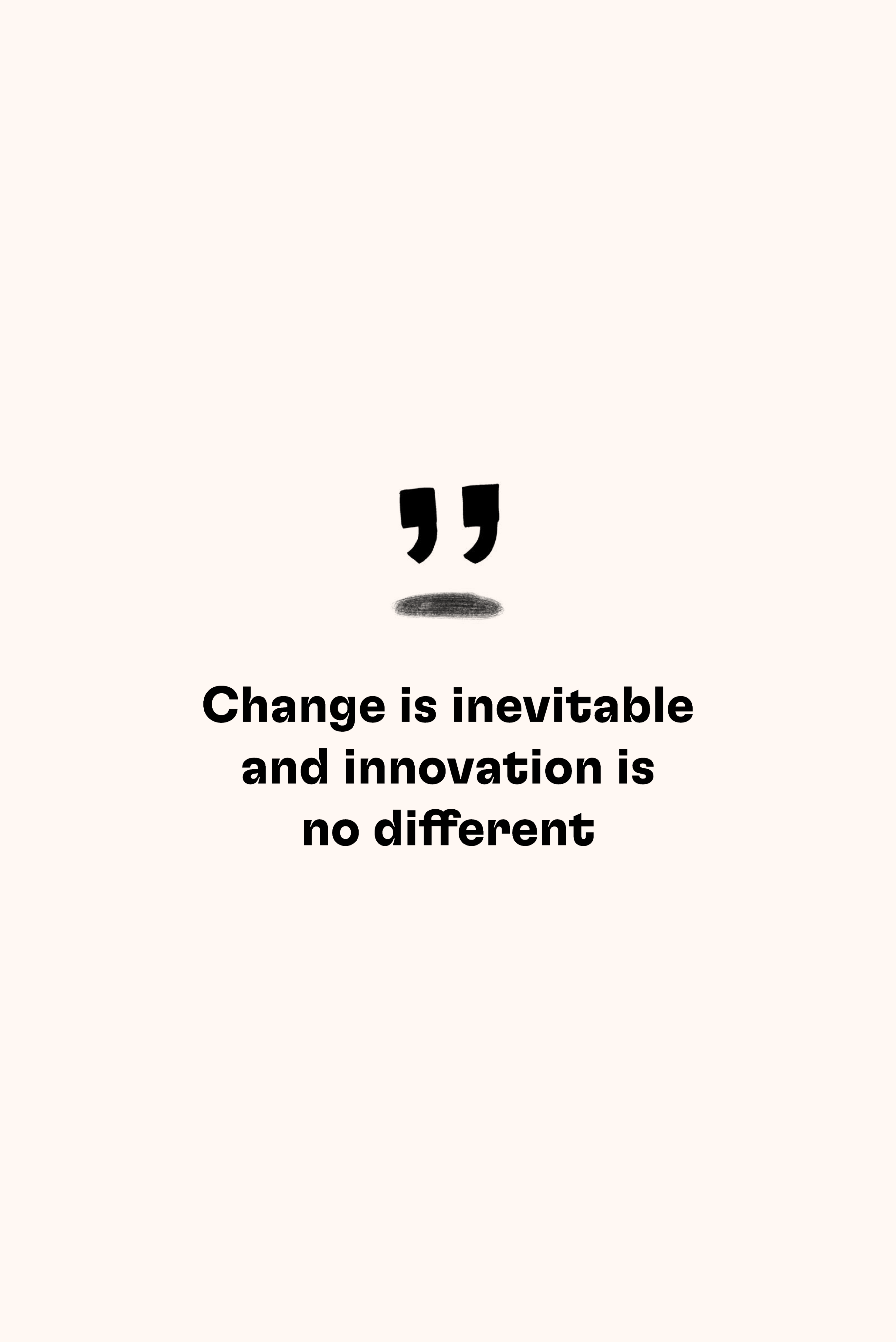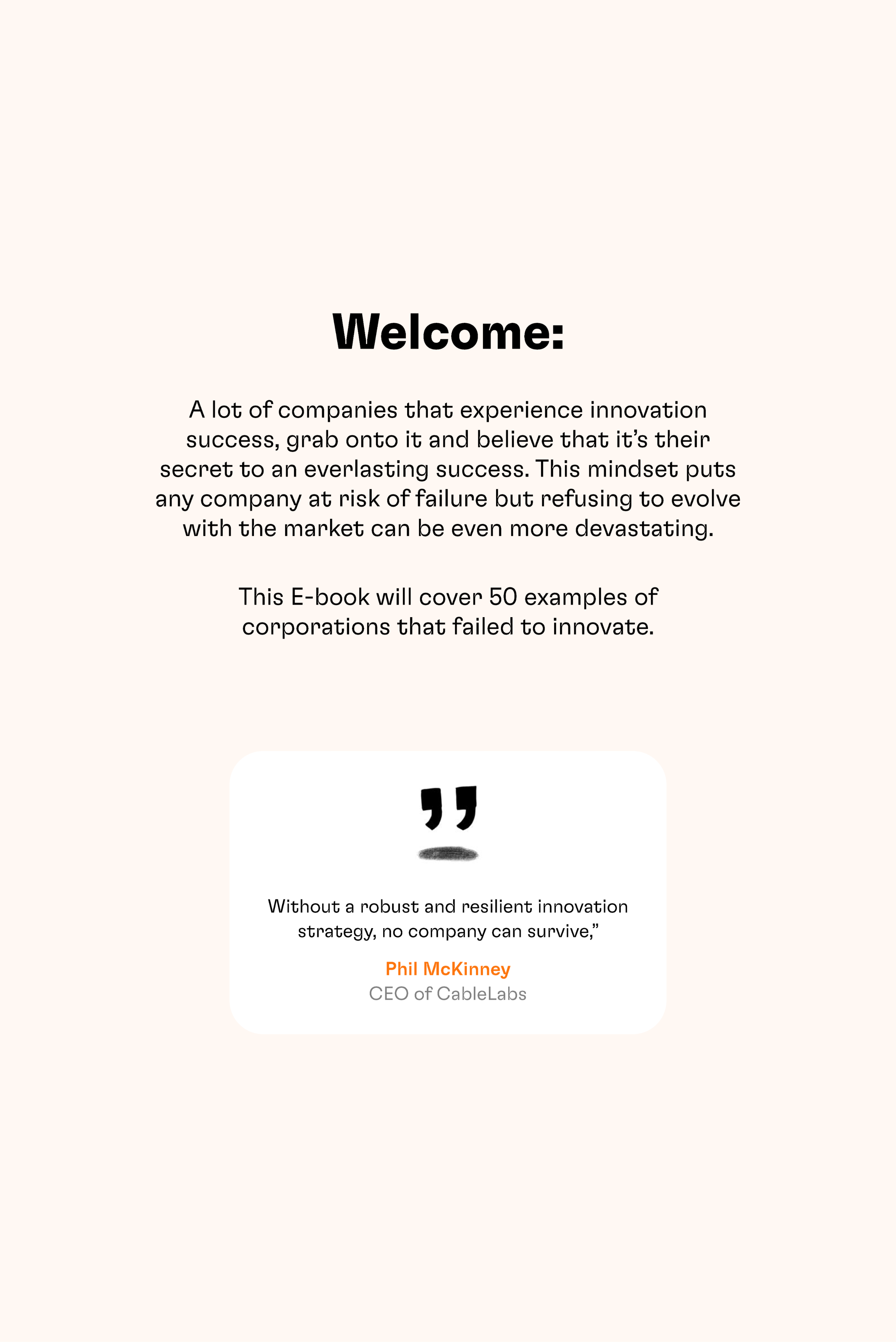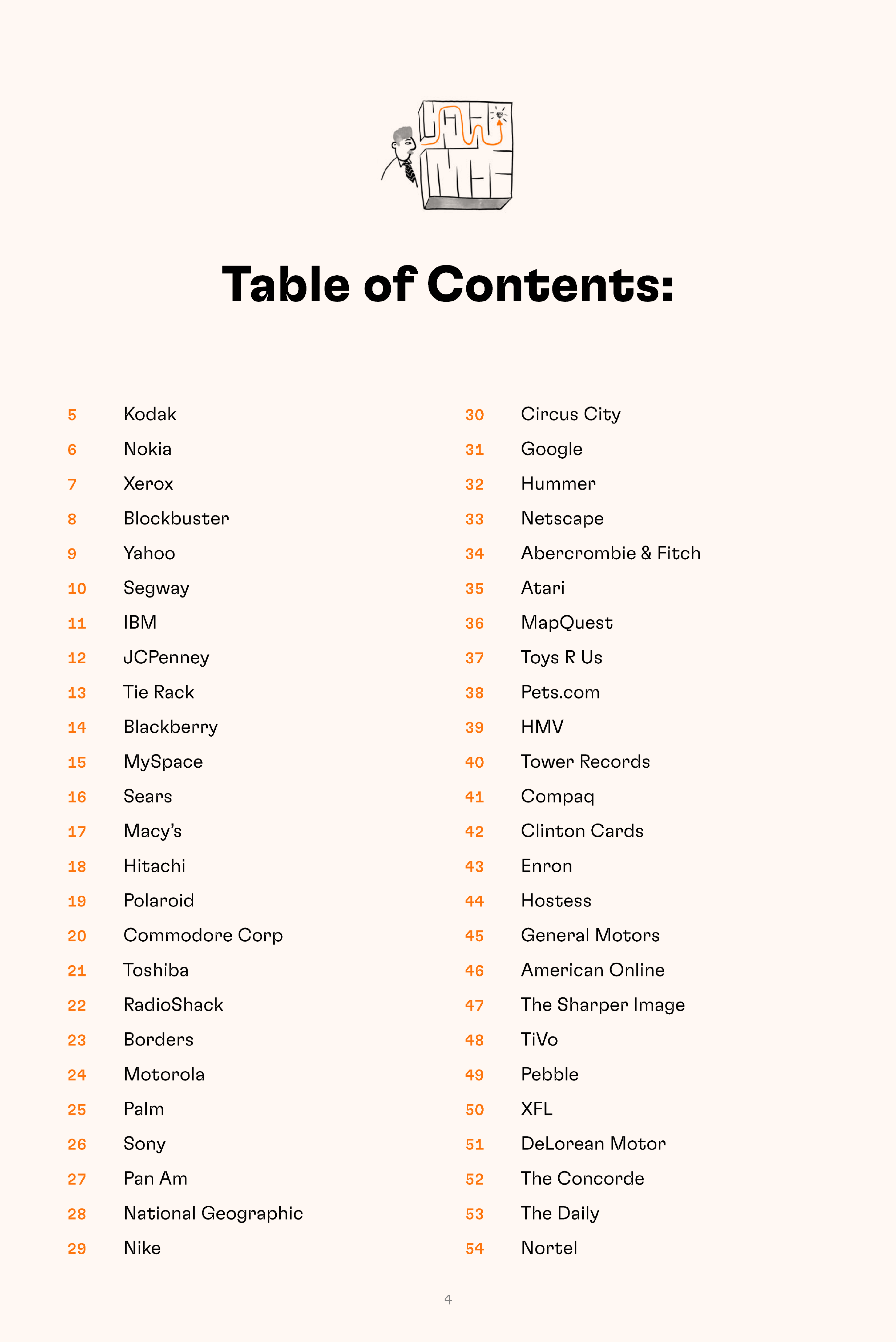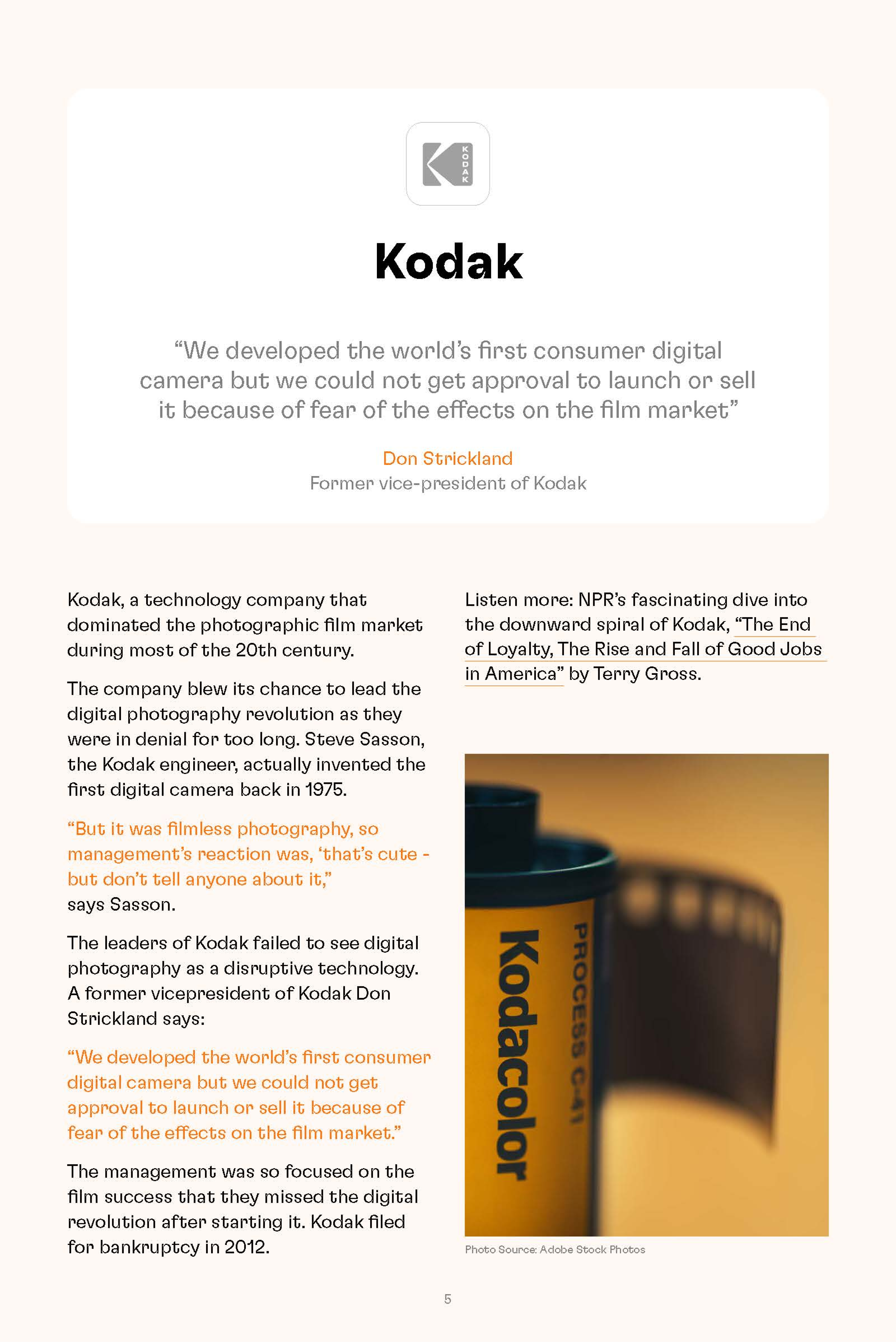 50 Corporations That Failed to Innovate
Innovation is a key component for companies to accelerate growth, however, many companies become too comfortable with their current success and fail to innovate. This has led to the downfall of some of the largest corporations in the world. Valuer's detailed report provides a thorough examination of 50 corporations that failed to innovate.
1
The mindset that puts companies at risk
2
Valuer's list of 50 corporations that failed to innovate
3
Mistakes companies should avoid
50 Corporations that Failed to Innovate
Valuer has created this ebook featuring 50 corporations that failed to innovate for free download. Knowing what you should NOT do when starting your own business is just as important as knowing what you should be doing. This is why Valuer has compiled this report to serve as motivation for organizations to embrace innovation and learn from the mistakes of others.
Many companies experience one success and hold on to it, believing this to be the secret to ongoing success. Unfortunately this is not the case as an unwillingness to innovate puts any organization at the risk of failure and refusing to evolve with the market can lead to devastating consequences.
The most successful corporations are those that continuously innovate and digitize their business strategy. As an organization, never resist innovation and be sure to listen to your customers' needs while keeping up with the latest trends. Be sure that agile leadership strategies are in place and always look to improve your innovation strategy. Read the ebook for the full list and find out which global corporations suffered from innovation failure.