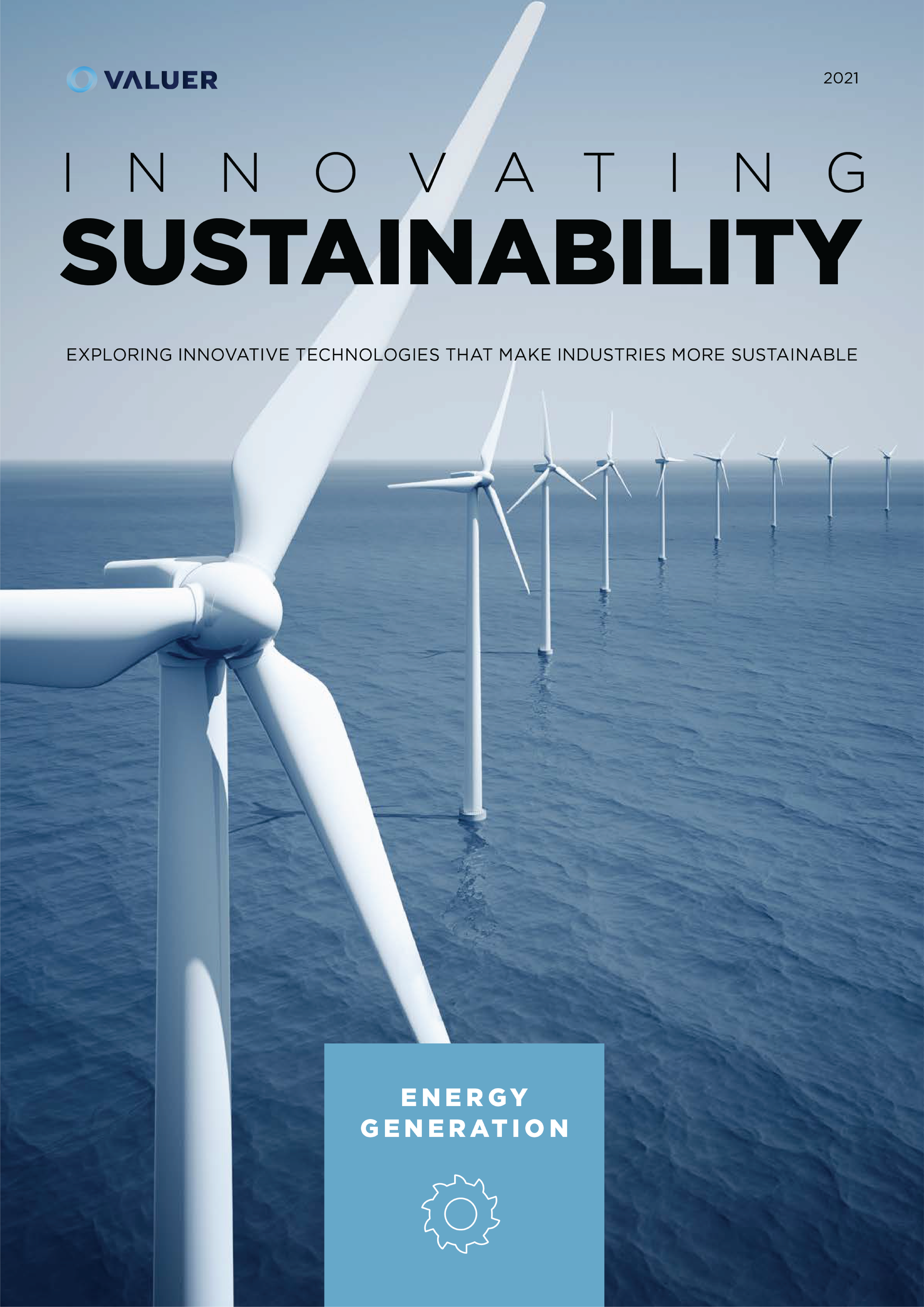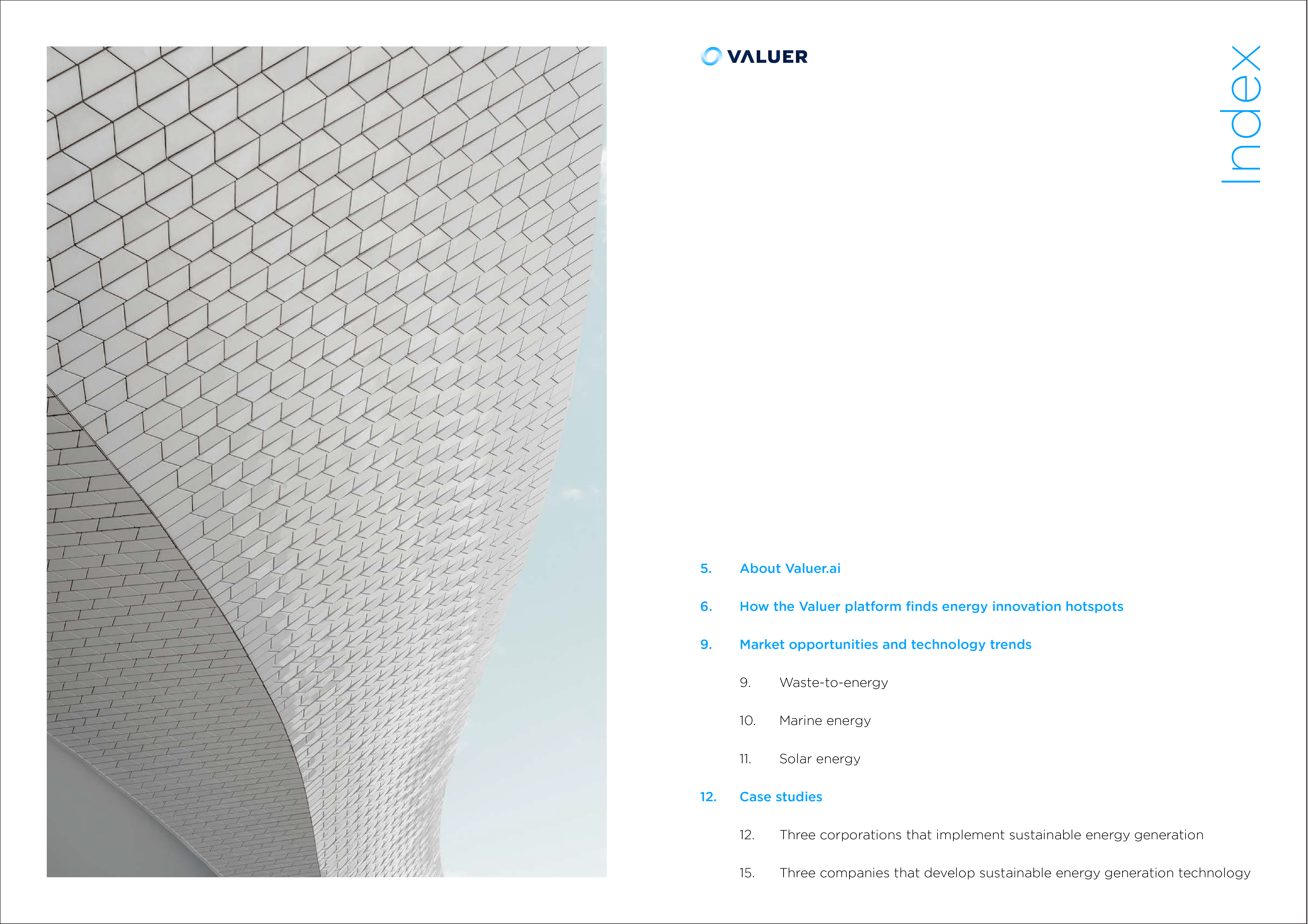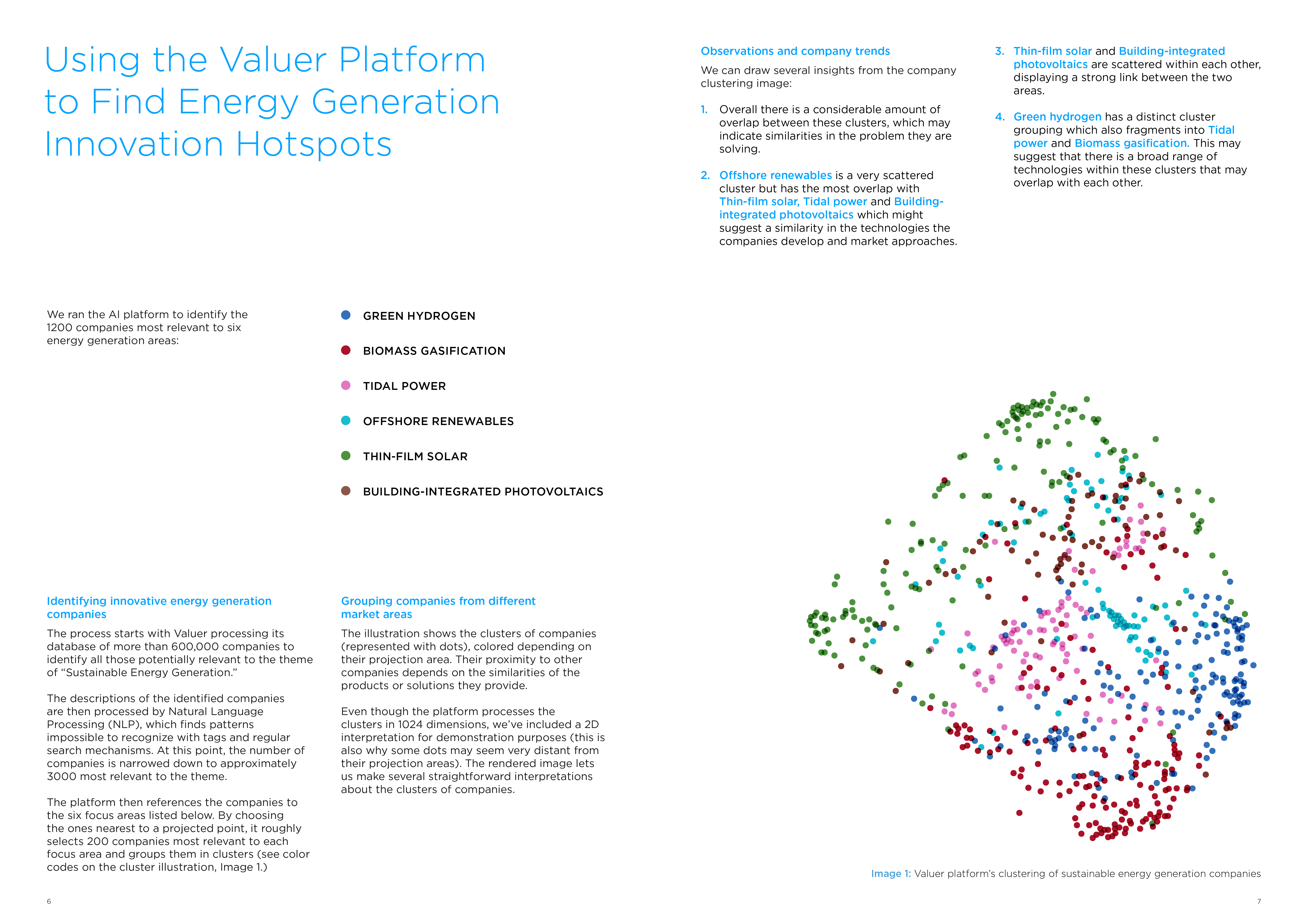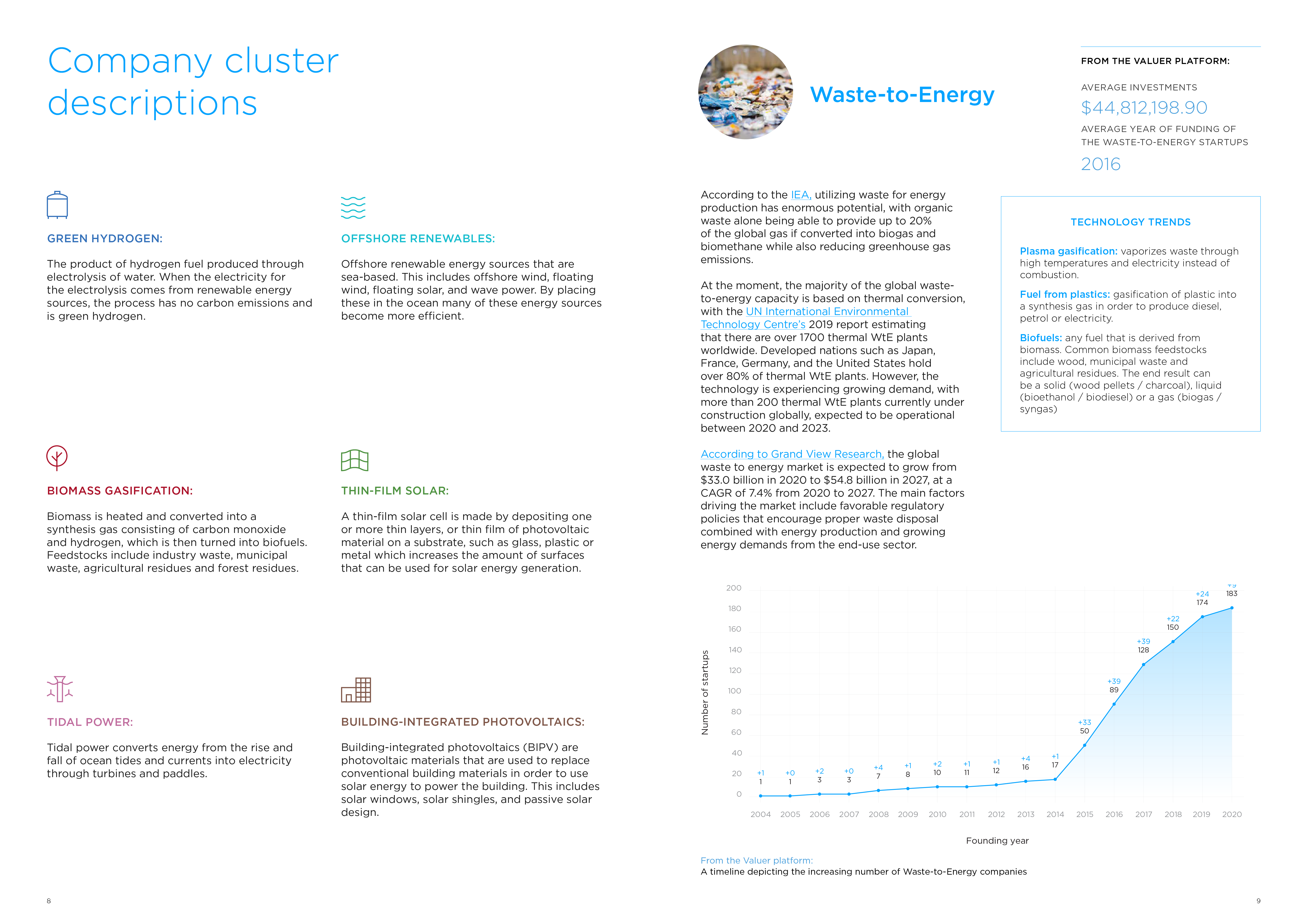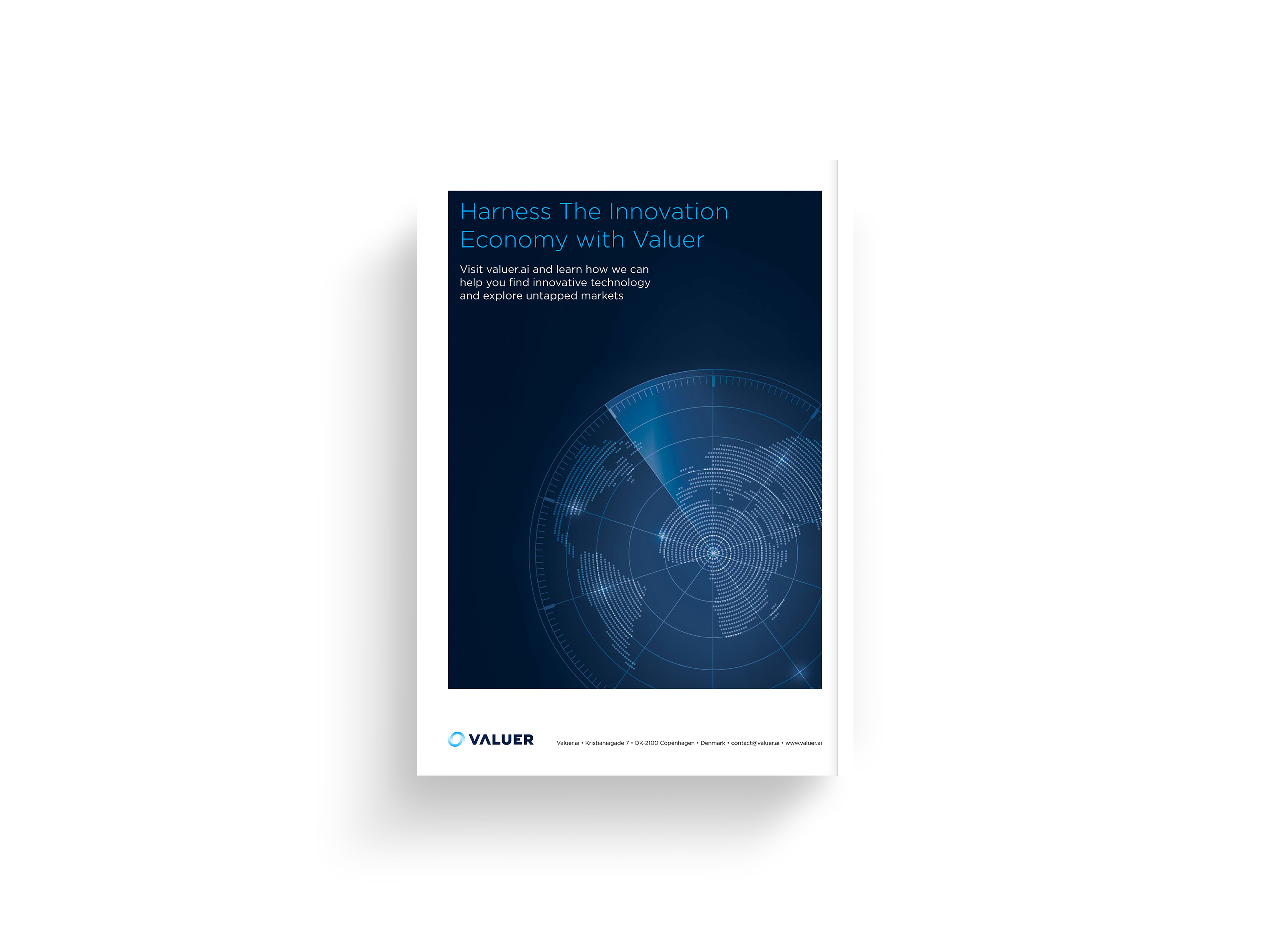 Innovating Sustainability - Energy Generation
Just how far and fast industries will embrace greener energy solutions will depend on both the rate at which the economy of these renewable sources improve as well as the advancements of the technology themselves. This publication focuses on Energy Generation and highlights important trends and business opportunities in the energy sector.
2
How we use AI to find sustainable energy generation innovation hotspots
3
Market opportunities and technology trends
Innovating Sustainability - Energy Generation
Throughout the past decades, the power industry has been slowly shifting towards renewable sources of energy generation. Still, the vast majority of the industry heavily relies on fossil fuels such as coal, oil, and natural gas. The impact of the COVID-19 pandemic which has drastically affected economies worldwide, has led to new volatility in markets for fossil fuels and ongoing efforts to curb climate change.
Aligning business
Startups are invaluable sources of innovation and knowledge which is why many large corporations are actively seeking new partnerships. New business models, including startups, bring forth new opportunities in identifying and commercializing innovations, solving important business problems, and bringing novel ideas into their business.
This report highlights how the global market within the energy sector has been growing steadily over the years. People around the world are becoming increasingly concerned about the future of the planet leading to the growing momentum to make clean, affordable, and reliable energy solutions from both a political and investment priority.
How Valuer applies its technology
Valuer's data-driven platform provides an end-to-end innovation pipeline to help corporations, accelerators, and venture funds discover disruptive technology, market opportunities, and innovative companies.
With two unique delivery models, Valuer's extensive database of companies powered by machine learning algorithms can match customers at the different stages of the innovation workflow - such as exploring new technology or market opportunities, or innovative business models.