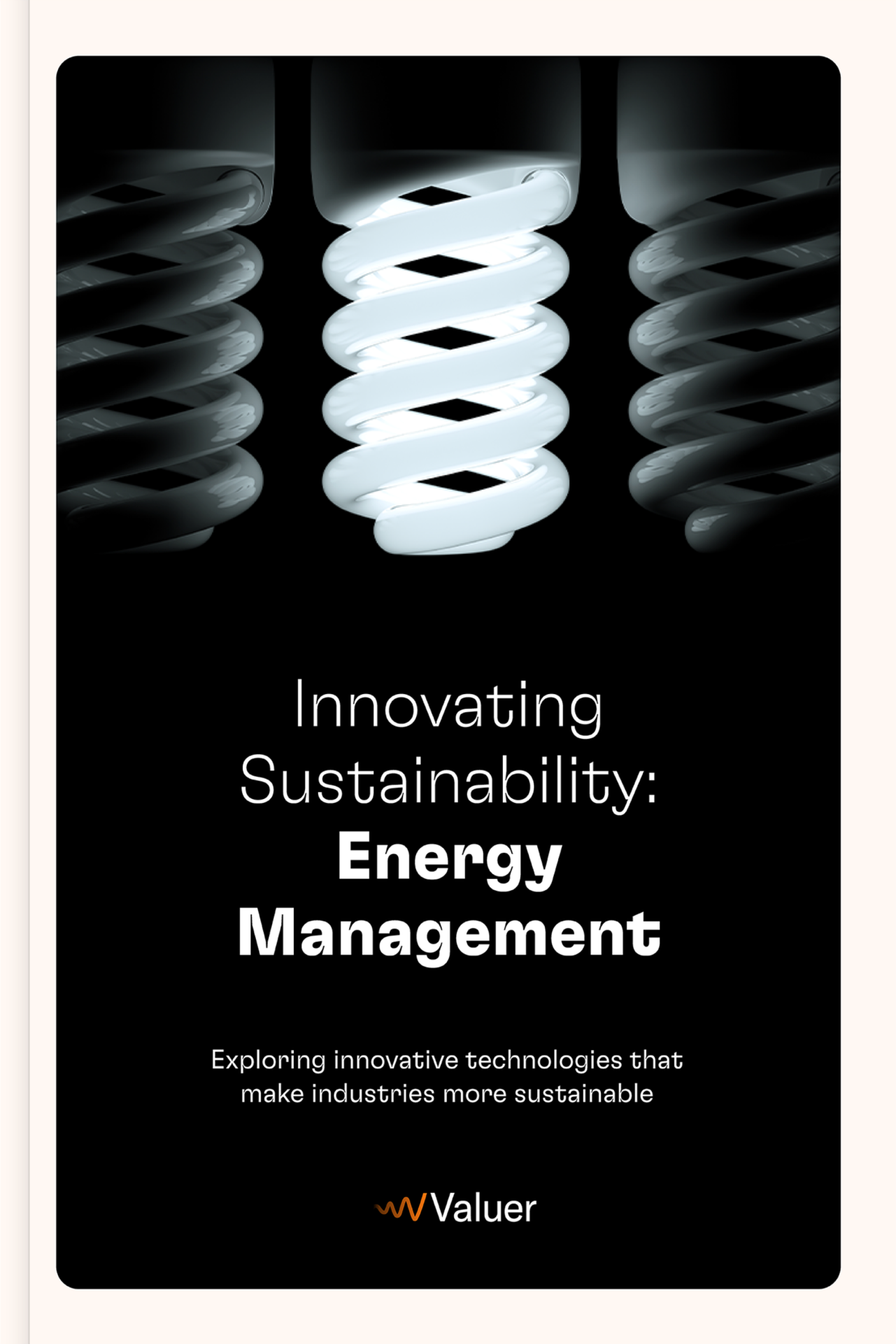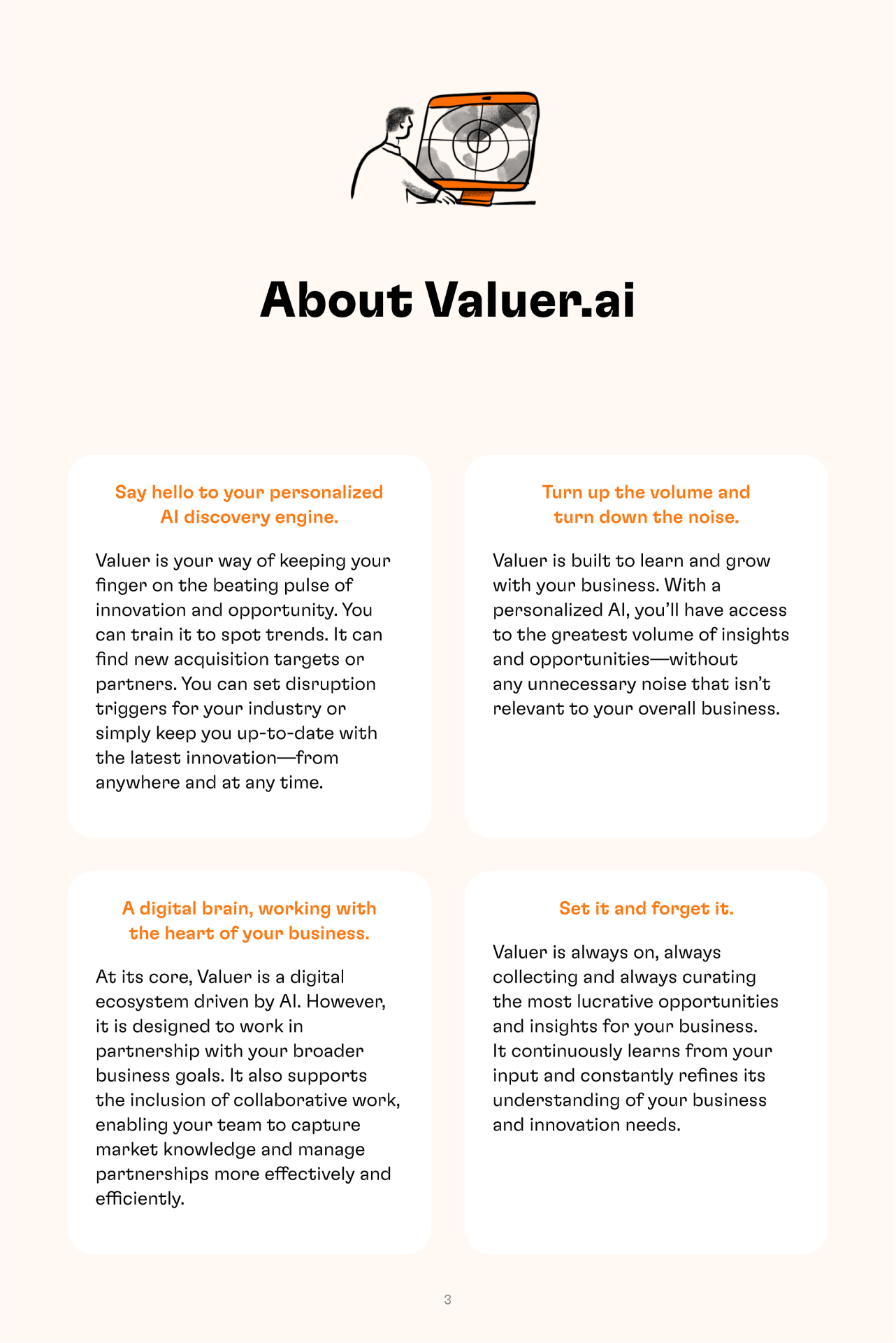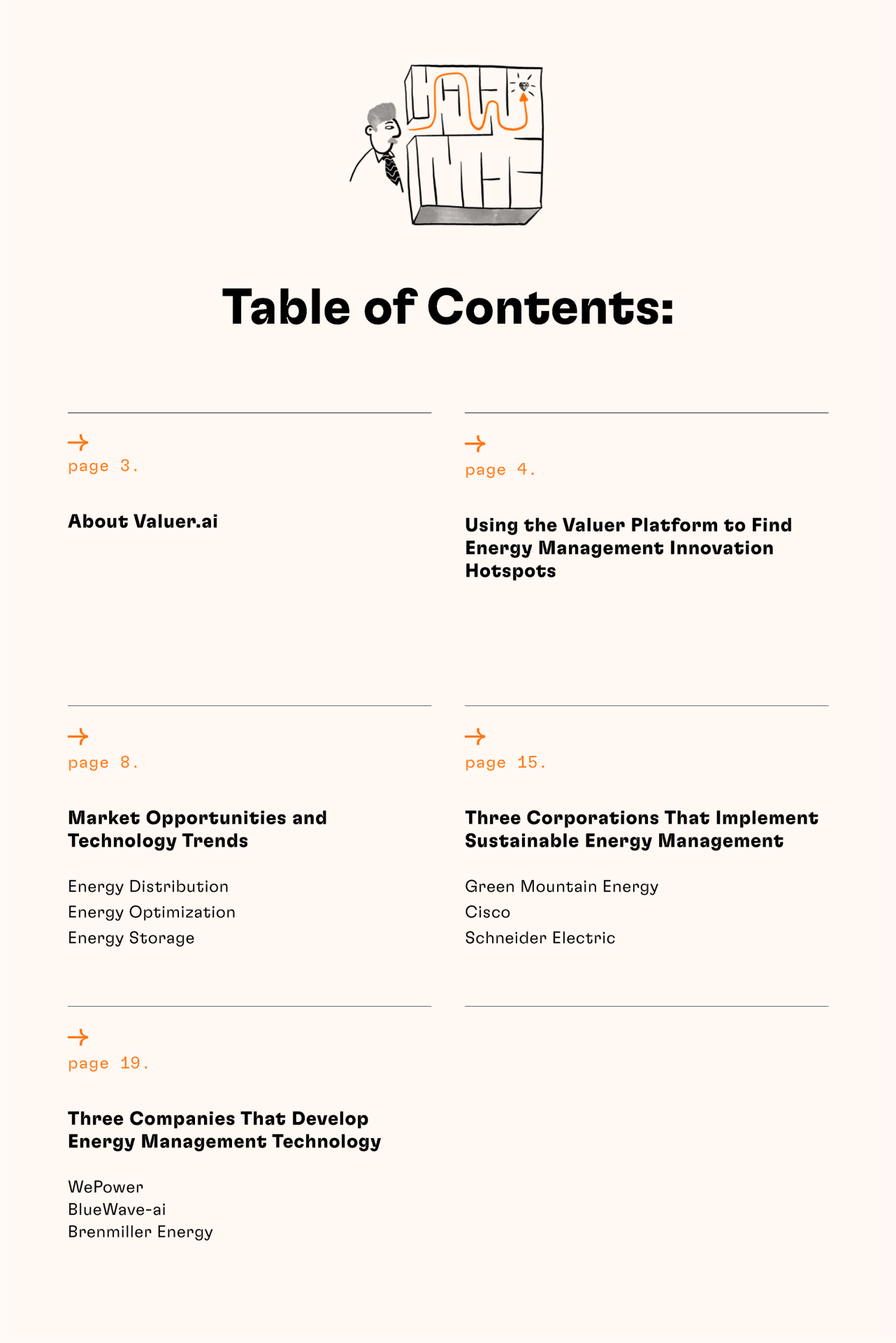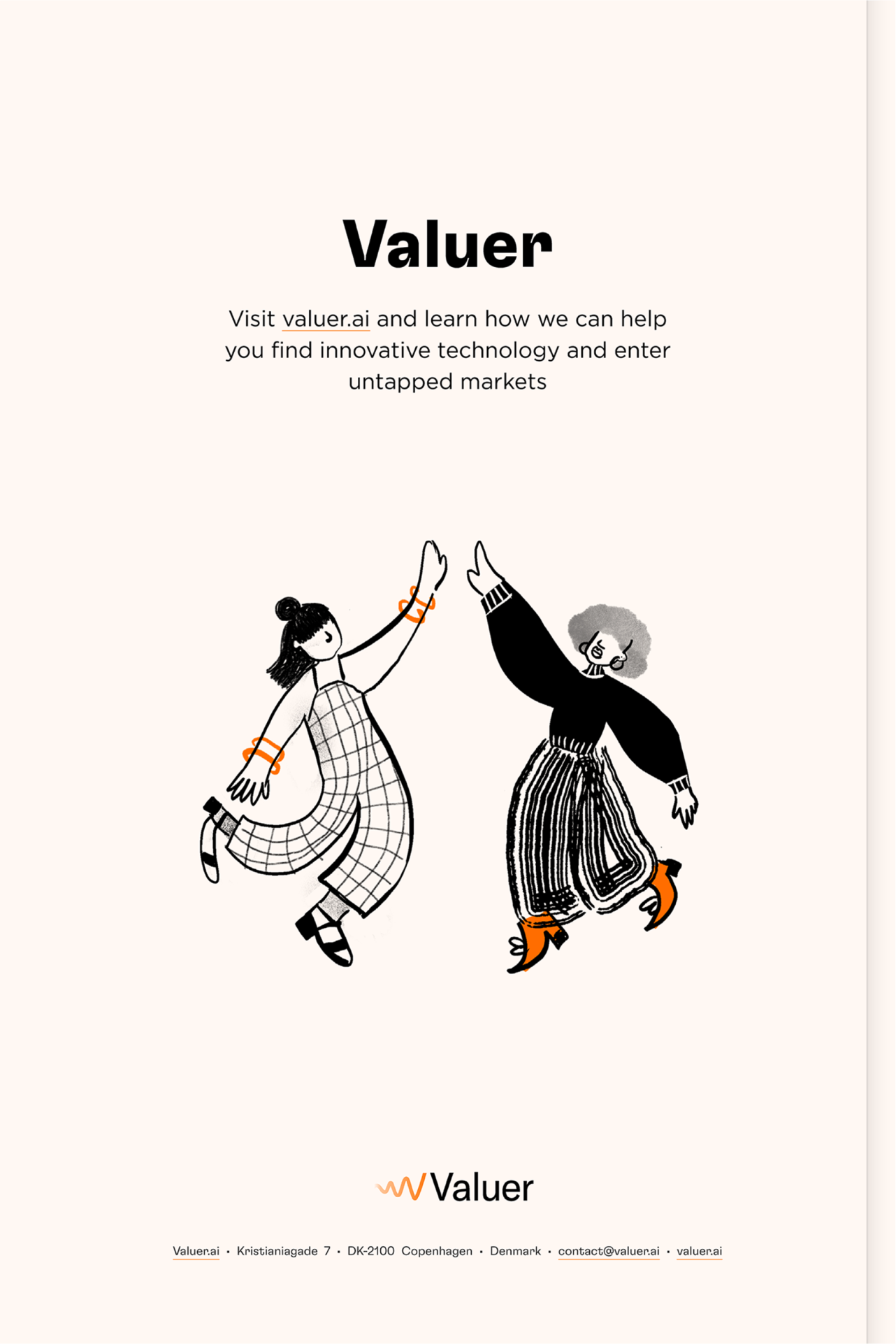 Innovating Sustainability - Energy Management
In the decades to come, global energy systems will undergo major changes, and their sustainability will prove to be of the utmost importance-environmentally, economically, and socially. This publication focuses on Energy Management and highlights important trends and exceptional business opportunities in the energy sector.
2
Using the Valuer platform to find energy management innovation hotspots
3
Market opportunities and technology trends
Innovating Sustainability - Energy Management
It is widely recognized that the world is facing unprecedented challenges when it comes to protecting our planet for present and future generations. The search for sustainable solutions is an ongoing process, unearthing vast organizational and technological innovations across virtually every industry. These innovations are changing the landscape of how business is conducted and will continue to evolve in the years to come.
Valuer's Innovating Sustainability report is a series of publications that highlight important market trends, opportunities, and challenges. By taking sustainability and integrating it into a core part of enterprises' business model they will be able to lay the foundation for fueling innovation and staying competitive in their industry.
Aligning business
Startups are invaluable sources of innovation and knowledge which is why many large corporations are actively seeking new partnerships. New business models, including startups, bring forth new opportunities in identifying and commercializing innovations, solving important business problems, and bringing novel ideas into their business.
This report highlights how the global market within the energy sector has been growing steadily over the years. People around the world are becoming increasingly concerned about the future of the planet leading to the growing momentum to make clean, affordable, and reliable energy solutions from both a political and investment priority.
How Valuer applies its technology
Valuer's data-driven platform provides an end-to-end innovation pipeline to help corporations, accelerators, and venture funds discover disruptive technology, market opportunities, and innovative companies.
With two unique delivery models, Valuer's extensive database of companies powered by machine learning algorithms can match customers at the different stages of the innovation workflow - such as exploring new technology or market opportunities, or innovative business models.