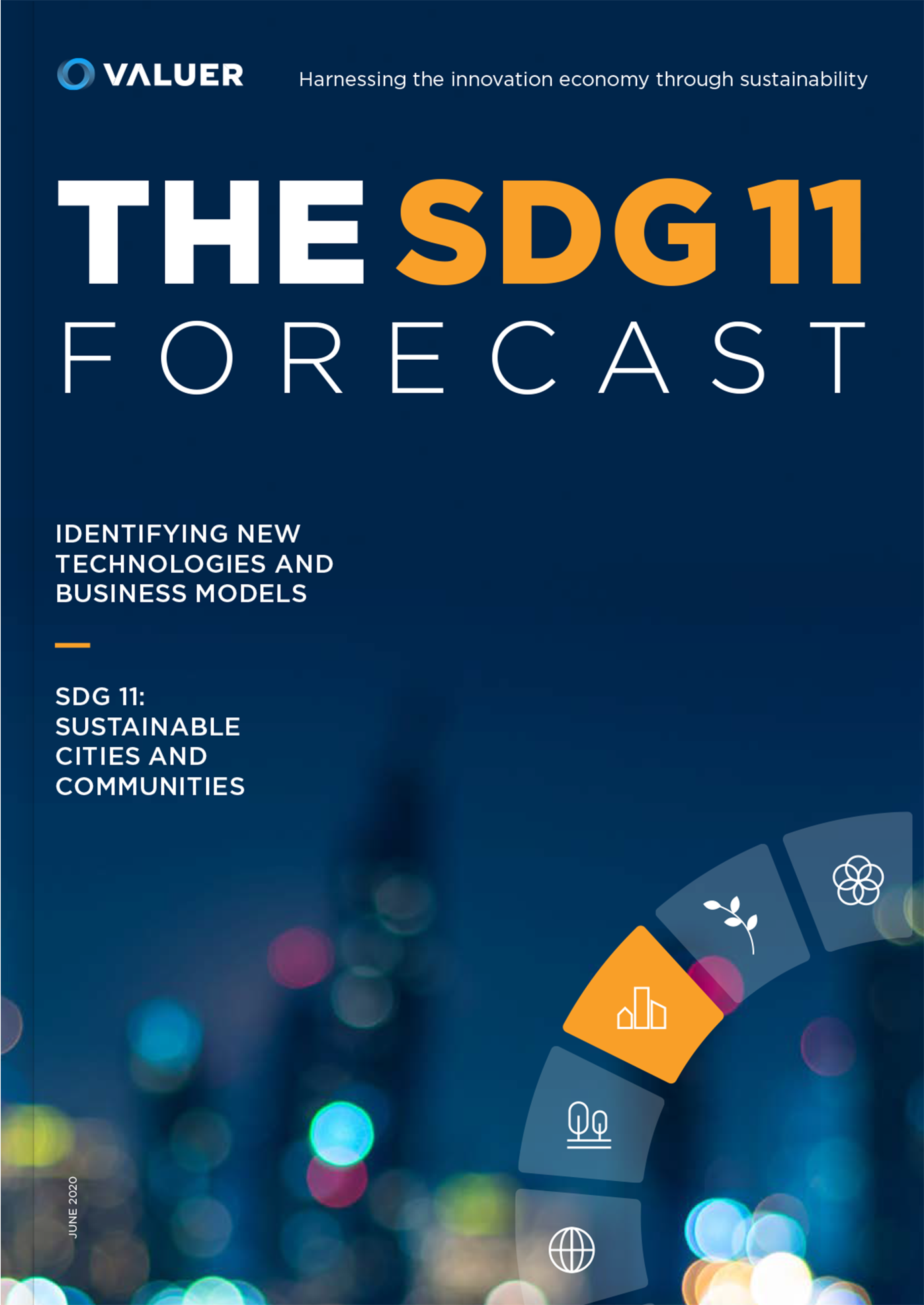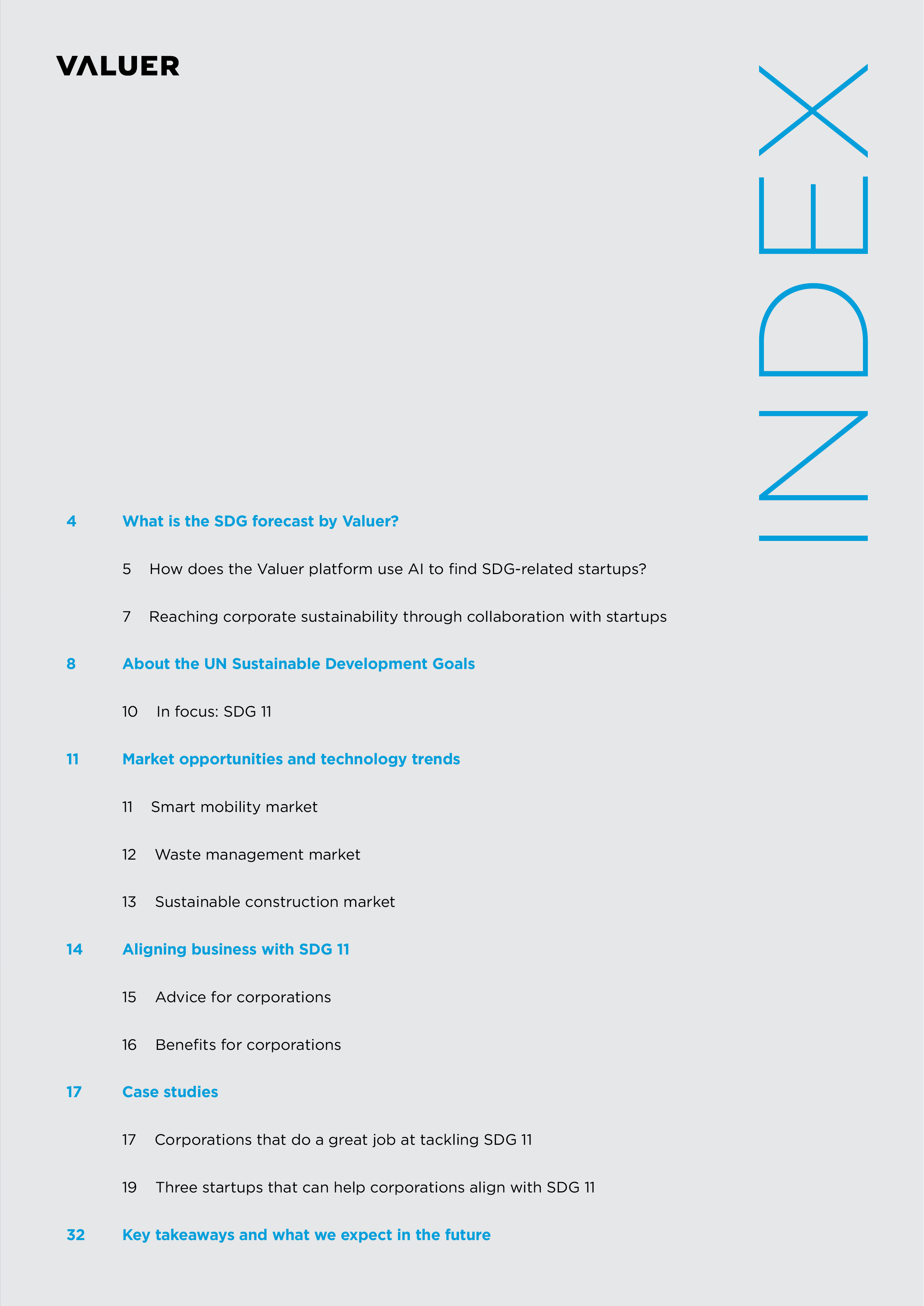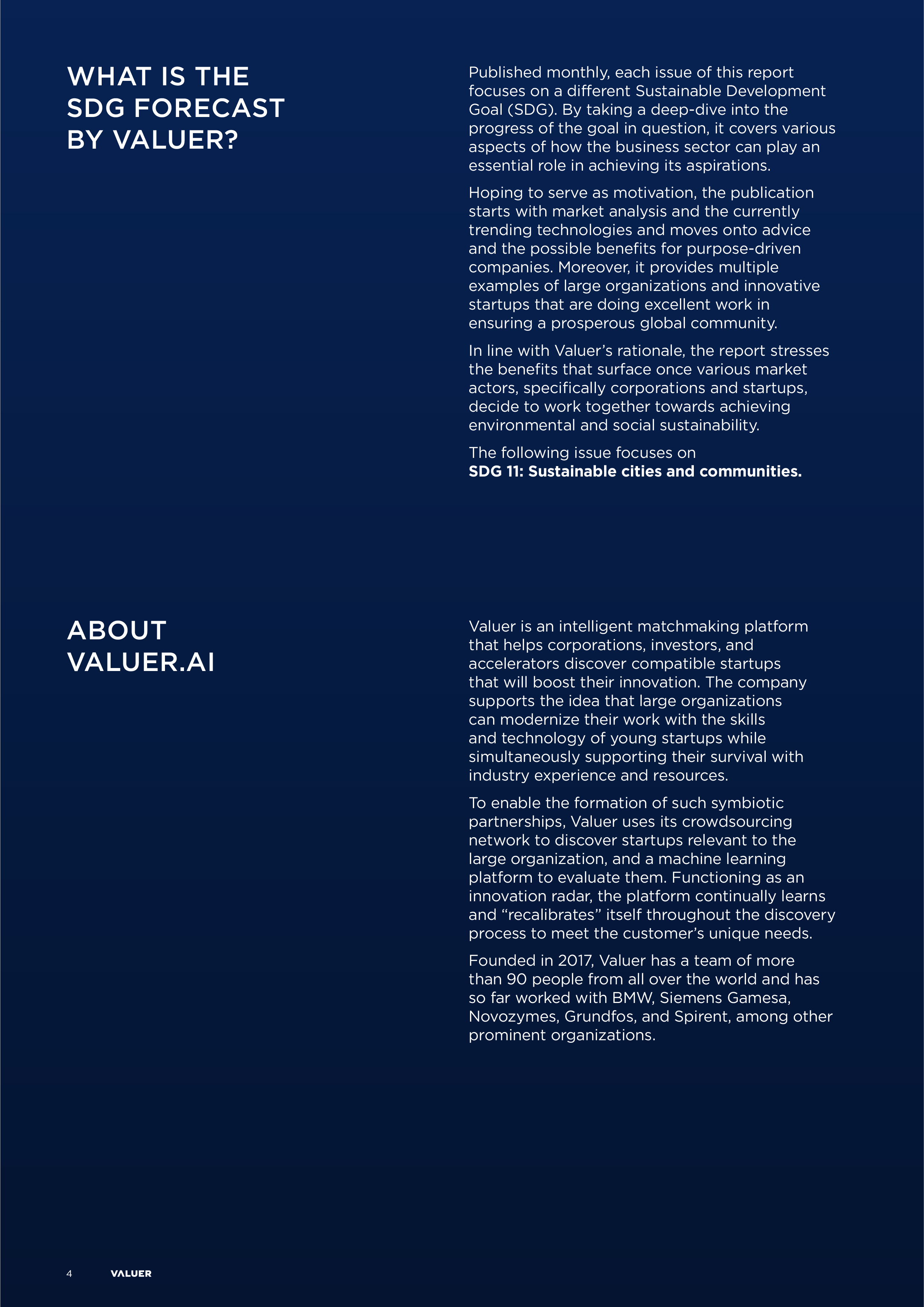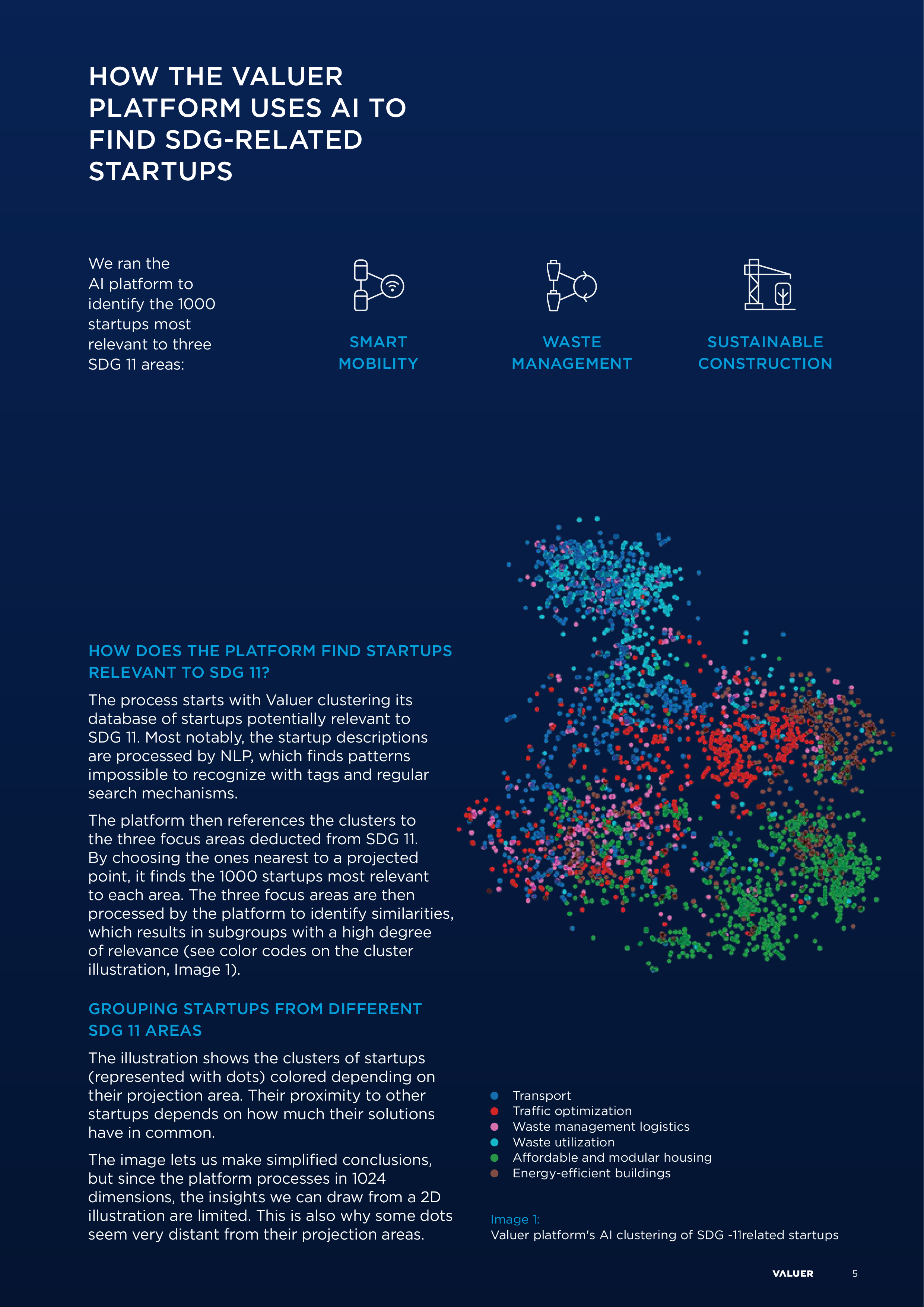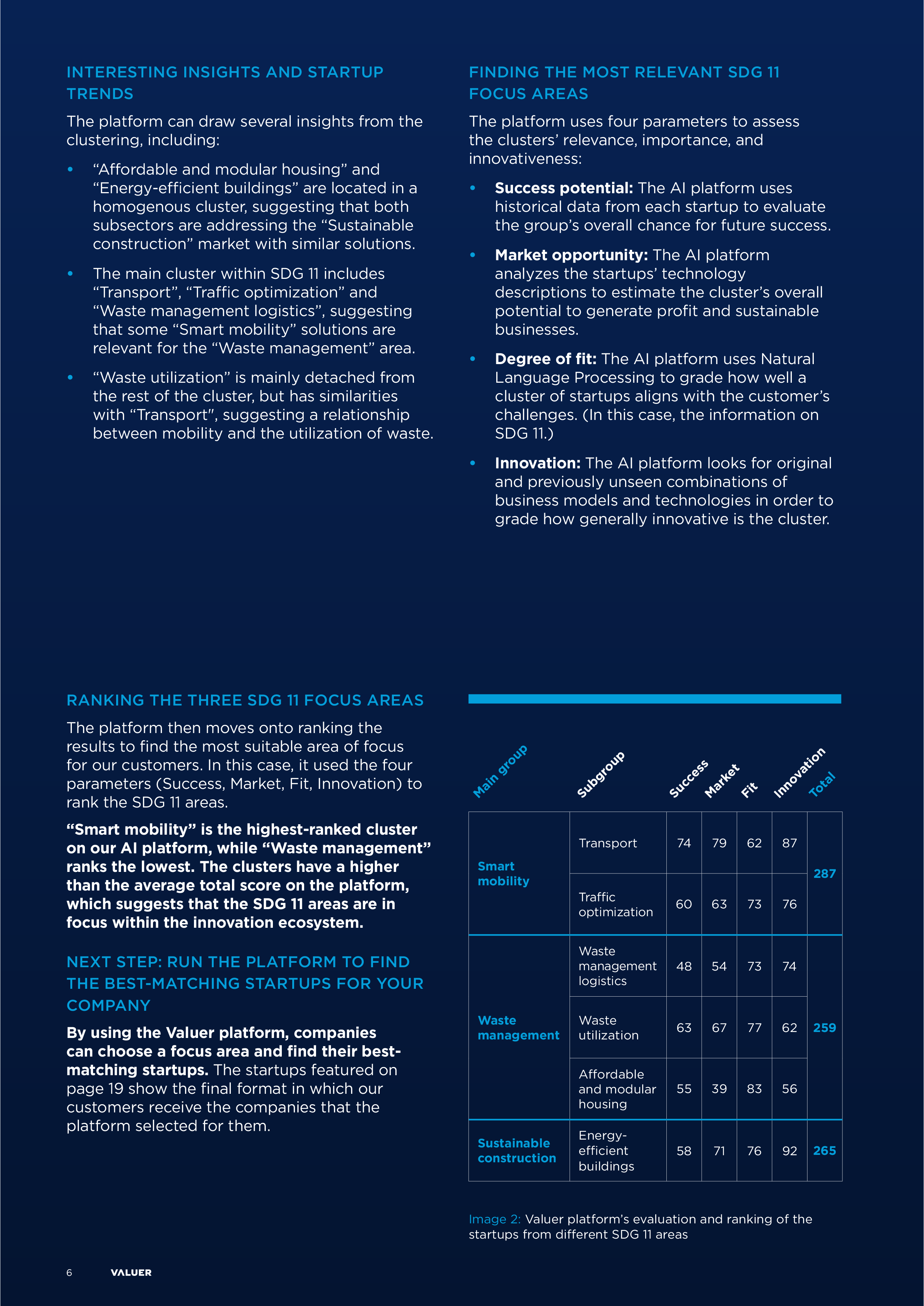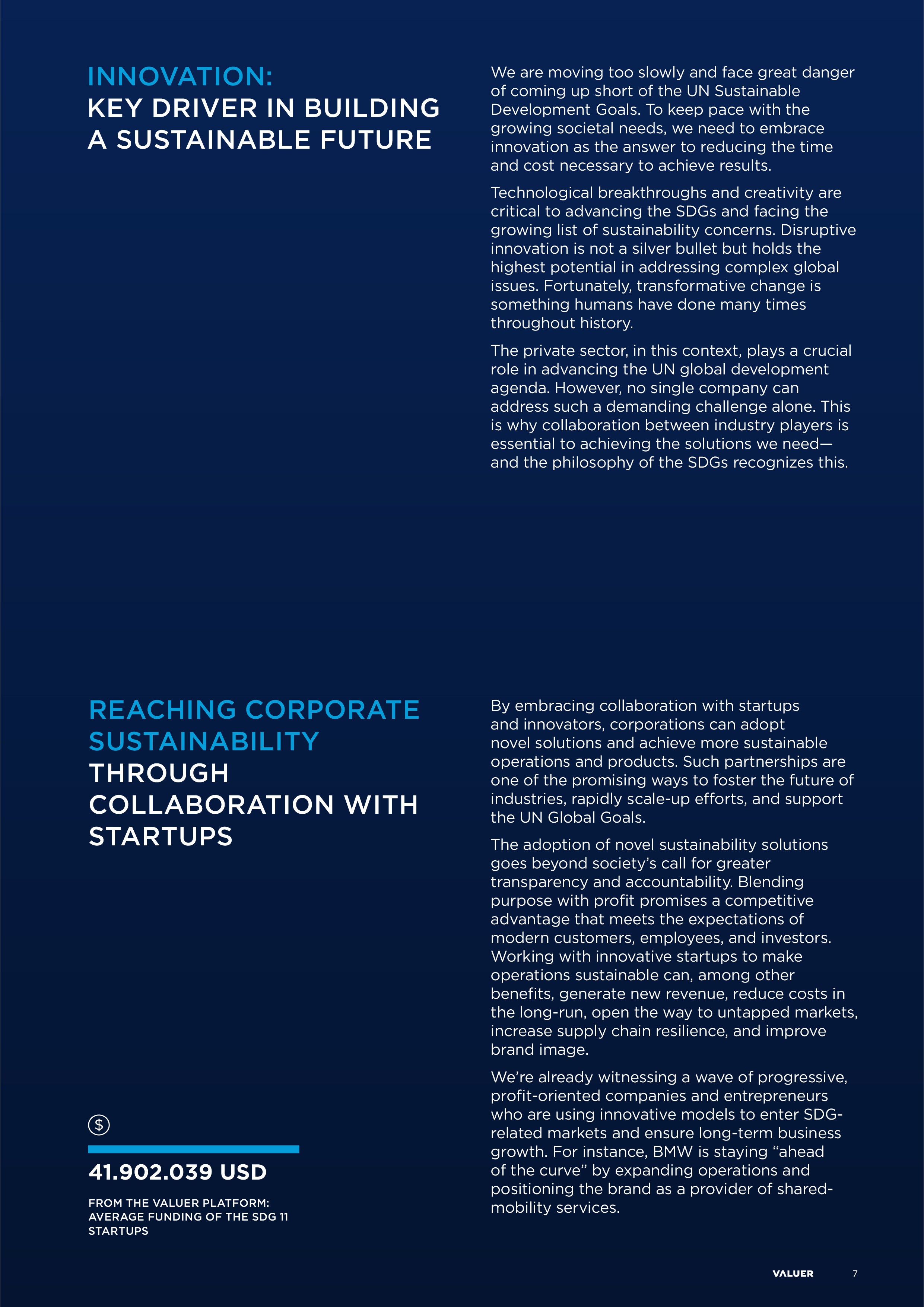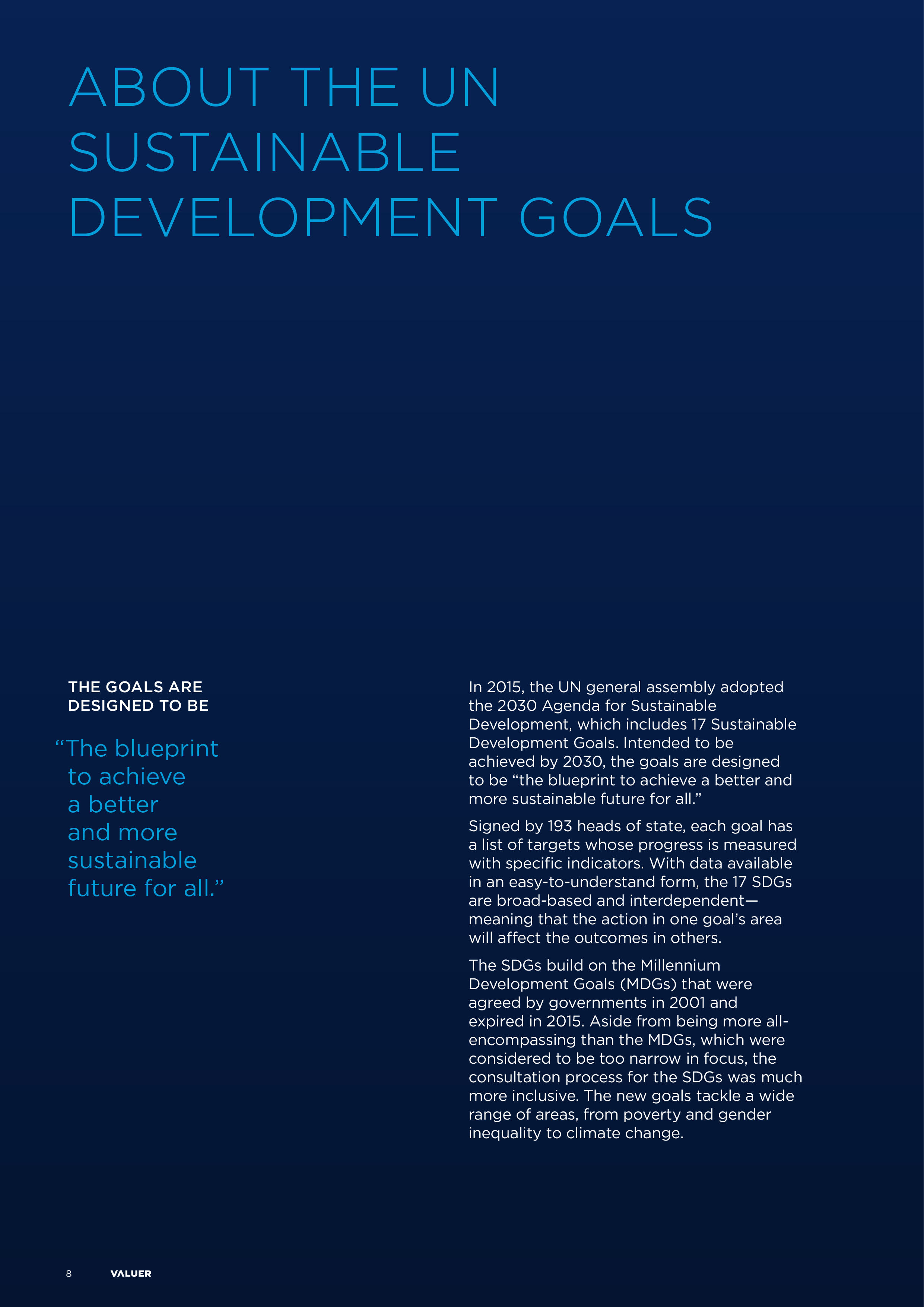 The SDG 11 Forecast
How can you align your business with Sustainable Development Goal 11? Valuer's detailed report outlines the market opportunities, trends, and benefits for companies embracing SDG 11.
1
What is the SDG forecast by Valuer?
2
About the UN Sustainable Development Goal
3
Market projections and technology trends
4
Aligning business with SDG 11
6
Key takeaways and what we expect in the future
Identifying new business models and technologies within SDG 11
At a glance
Valuer created this report to inform on the impact that sustainable cities and communities can have on a business. This report serves as motivation and promotes sustainable urban development. SDG 11 encourages sustainable practices to create living spaces that are environmentally friendly and benefiting people.
Aligning Business With SDG 11 by Collaborating With Startups
The report gives future advice for businesses integrating sustainable practices into their procedures. Using Valuer's data-driven workflow, market opportunities are listed to inform about upcoming industry and technology trends.
Corporations have a big impact on cities and communities with their business procedures, making it very important to embrace sustainability to create an urban environment that is affordable and accessible to everyone.
Benefits for businesses embracing SDG 11 include increased financial performance and employee health and productivity, improved brand image, reduced legal and business risks, and access to new markets. The report also features a list of corporations that include sustainable goals into the core of their business.
To gain more understanding of the importance of implementing sustainable goals in an organization, read the full report created by Valuer.
How Valuer applies its technology
In this edition of our report, find out how Valuer's online platform uses AI to help large companies find SDG-related startups and technologies that match their unique needs. Lead innovation thinkers from across various industries express how our technology worked for their business.