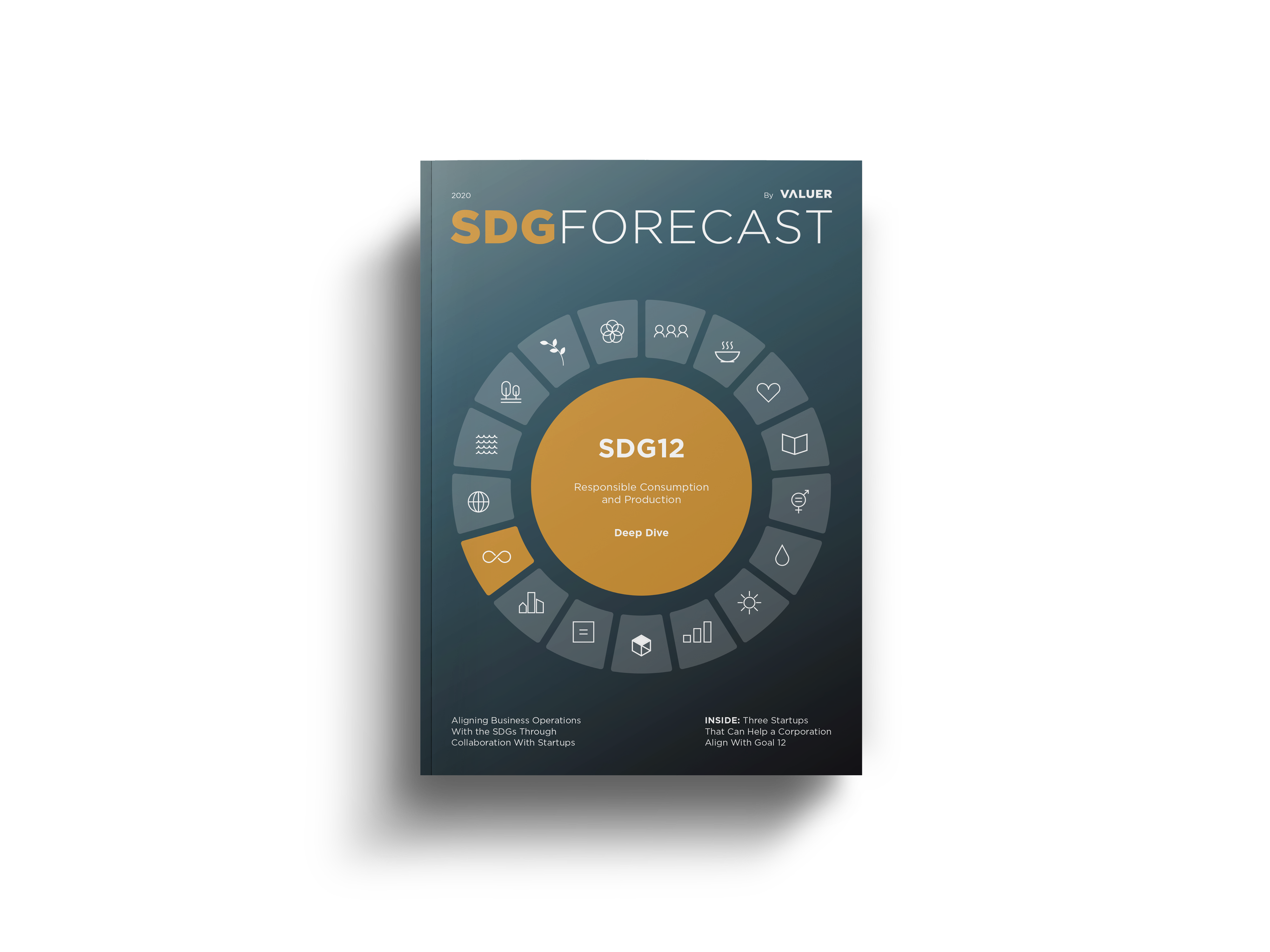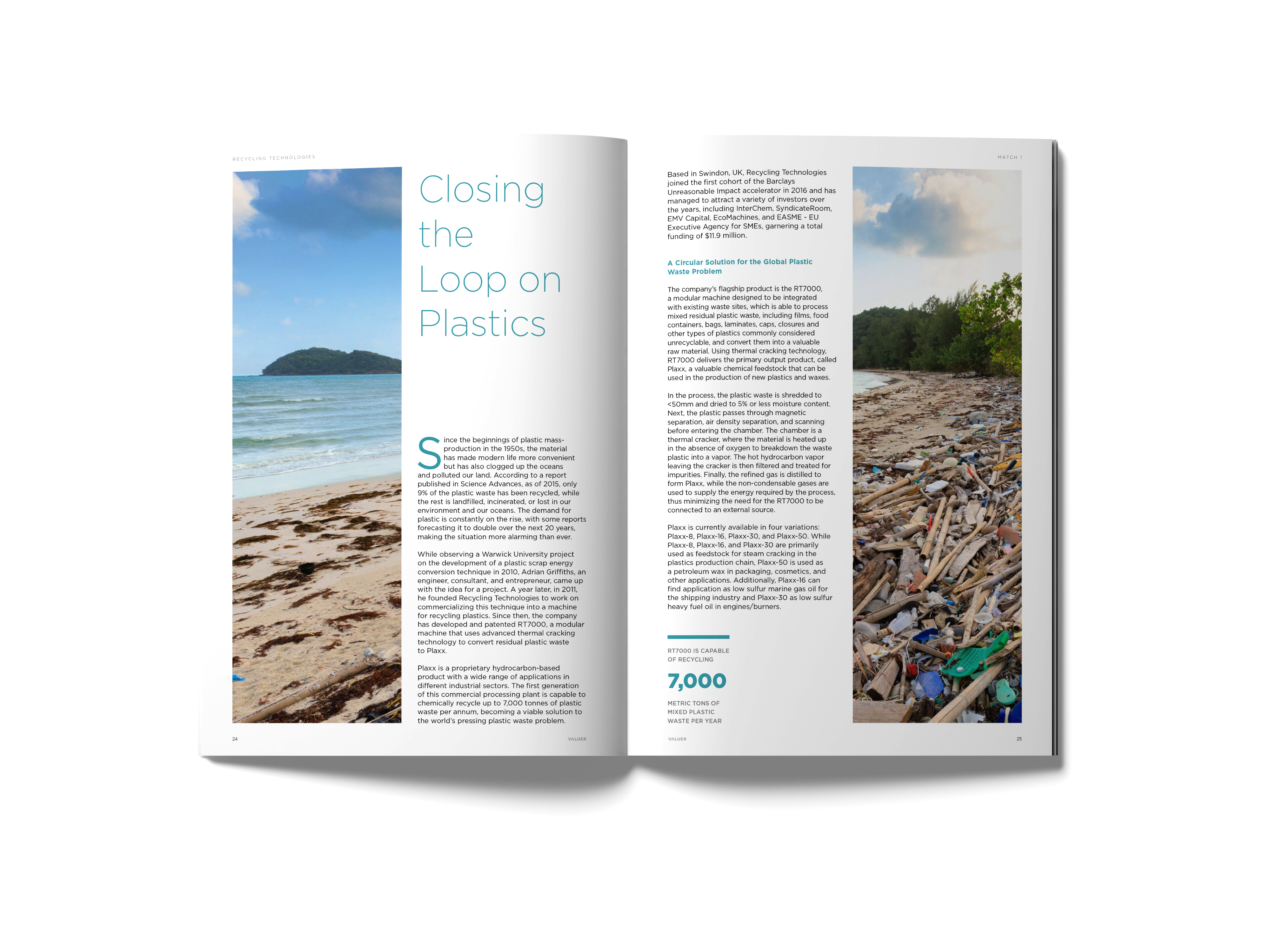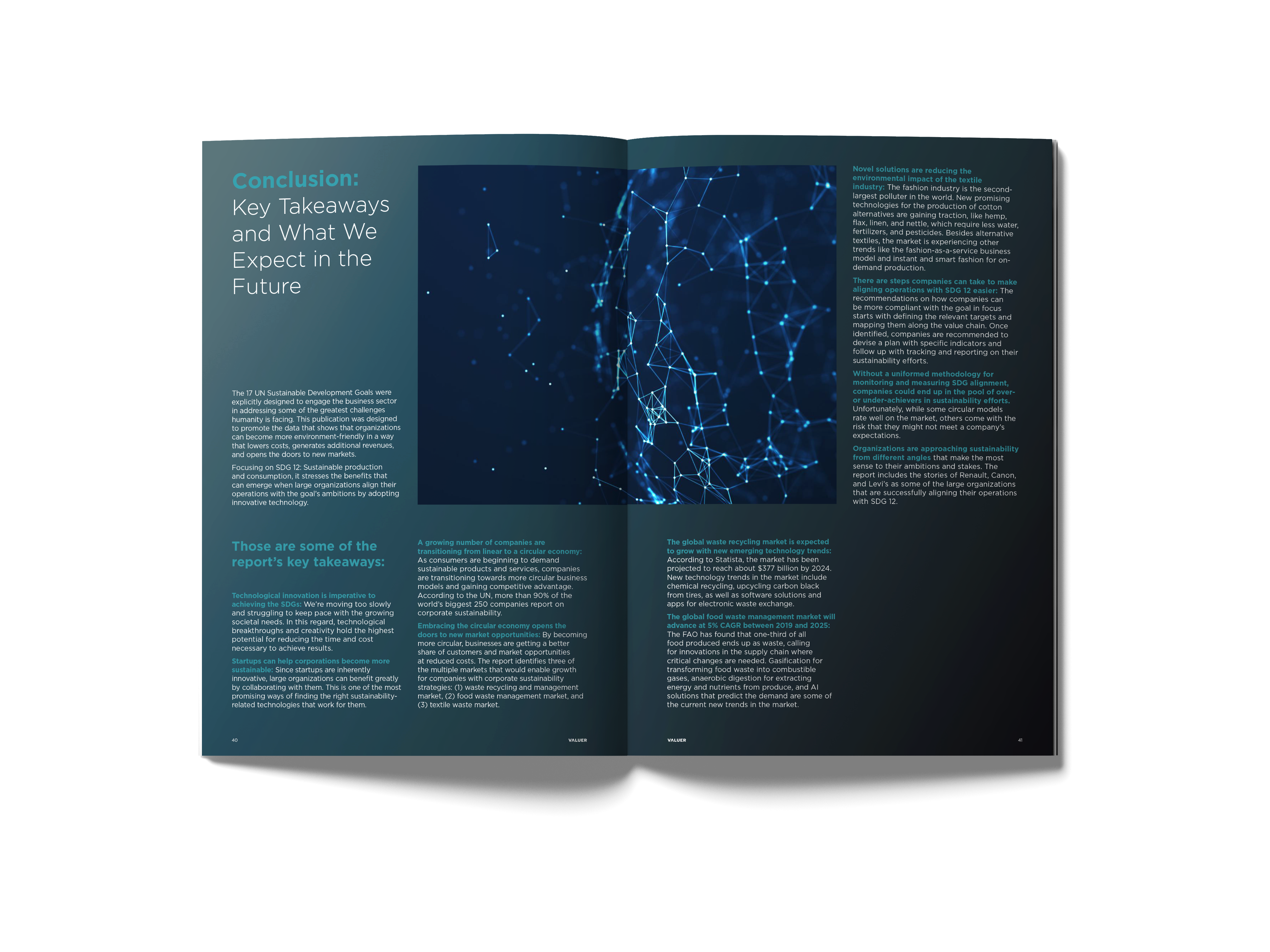 The SDG 12 Forecast
How can you align your business with Sustainable Development Goal 12? Valuer's detailed report outlines the market opportunities, trends, and benefits for companies embracing SDG 12.
1
About the un sustainable development goals
2
Innovation: Key driver in building a sustainable future
3
Reaching corporate sustainability through collaboration with startups
4
SDG 12 market overview and technology trends
5
Aligning business strategies with SDG 12
6
Key takeaways and what we expect in the future
Aligning business with SDG 12 by collaborating with startups
Valuer has created this report on how businesses can align with Sustainable Development Goal 12 for free download. SDG 12 aims to promote the implementation of sustainable consumption and production practices by promoting resource and energy efficiency, sustainable infrastructure and a better quality of life for all. This report serves as a motivation for businesses by stressing the benefits of corporations and startups innovatively collaborating to achieve environmental sustainability and is backed by data from our AI platform.

This report features advice for corporations to align their business to SDG 12 by embracing innovation and creativity whilst moving from a linear to a circular economy. Corporations are placed at two poles as they largely contribute to waste, but also have the highest potential to advance SDG 12. Businesses should focus on all aspects of the supply chain by involving everyone from producers to the final consumers and educating consumers on sustainable consumption.

Some of the benefits for organizations aligning with SDG 12 include new business models and practices, strengthened economic competitiveness, improved market opportunities and minimal waste. Several large companies are already embracing innovative SDG 12 solutions including Renault and Cannon by implementing sustainable production processes. Read the full report to see how you can align your business with SDG 12.