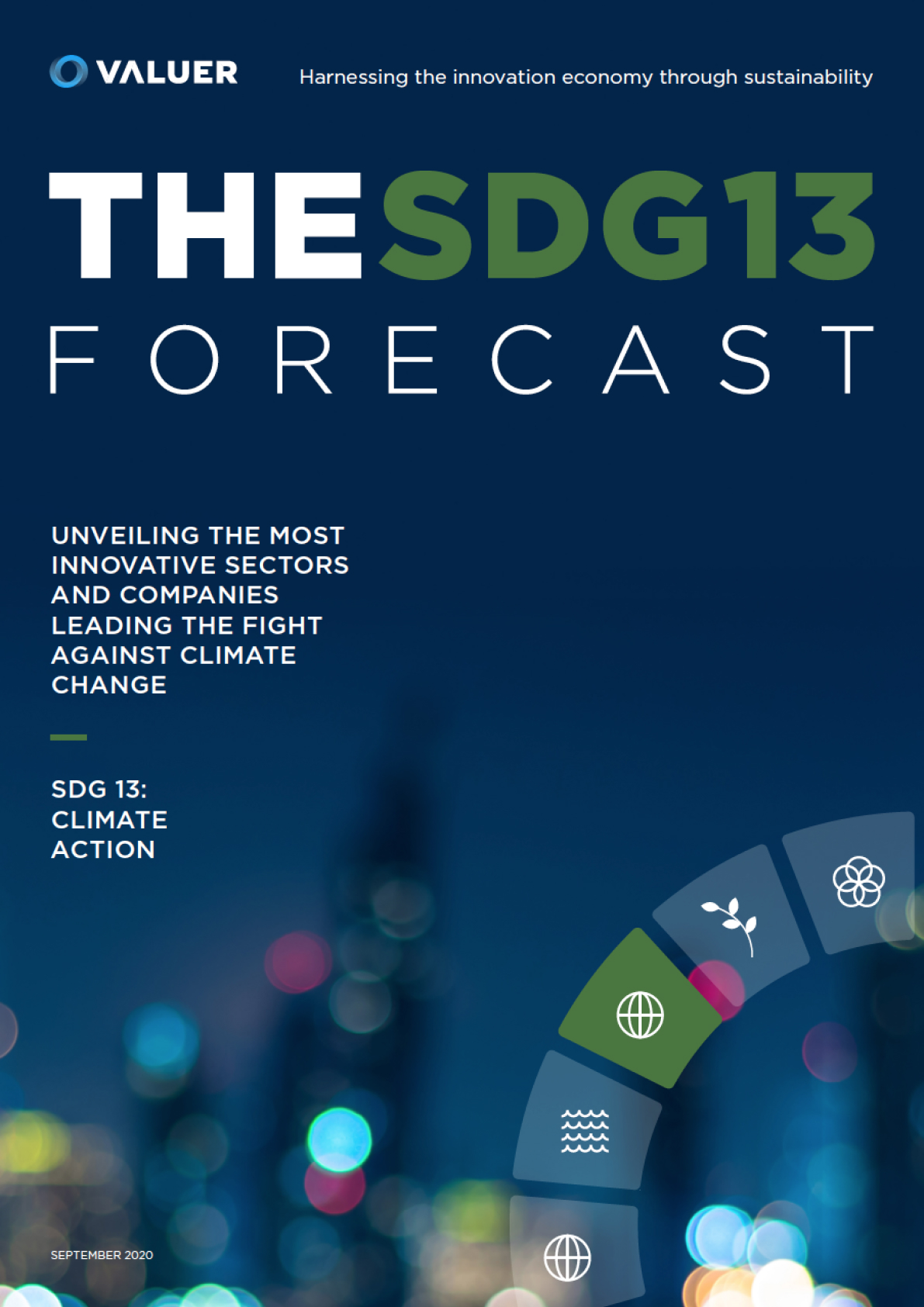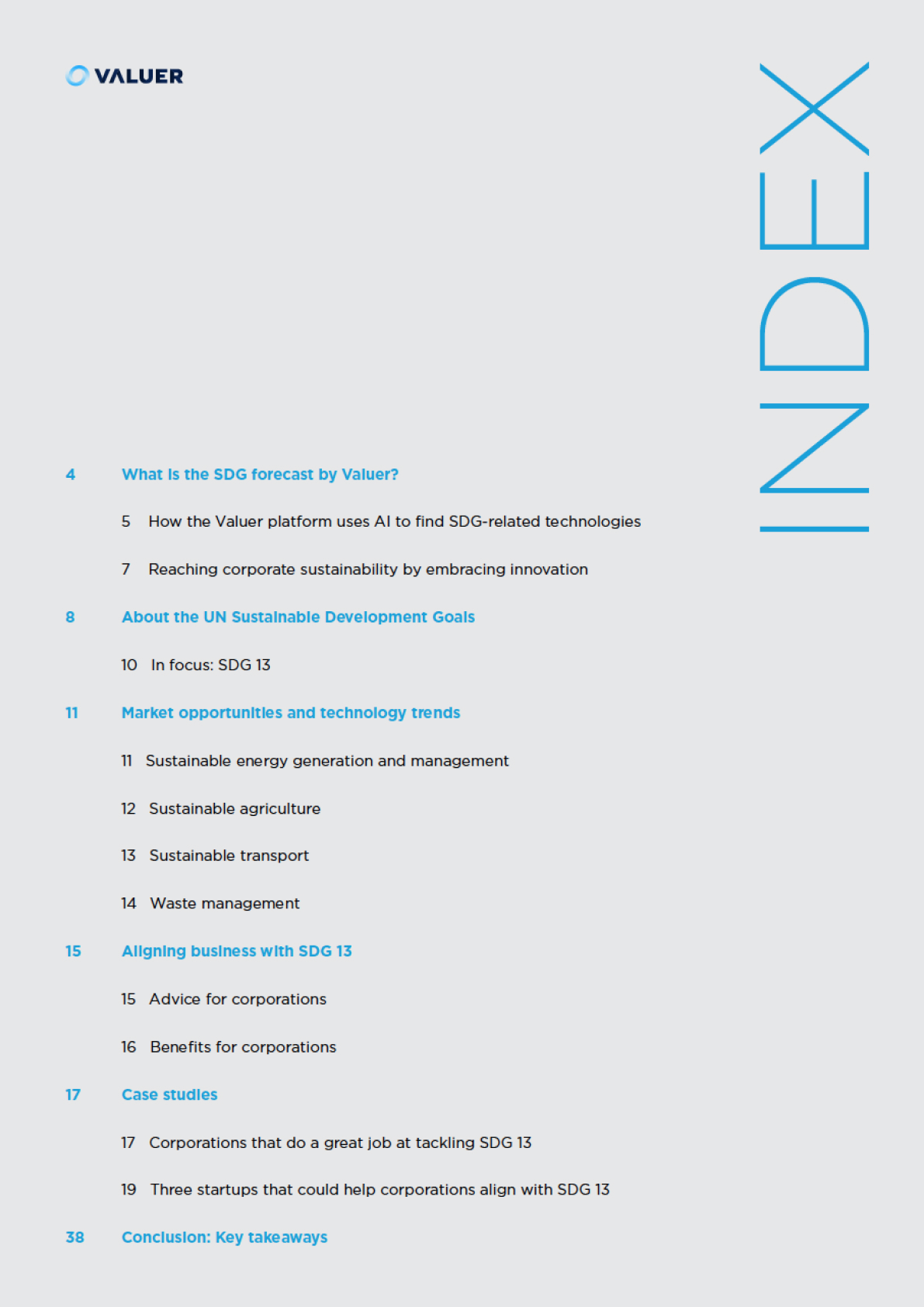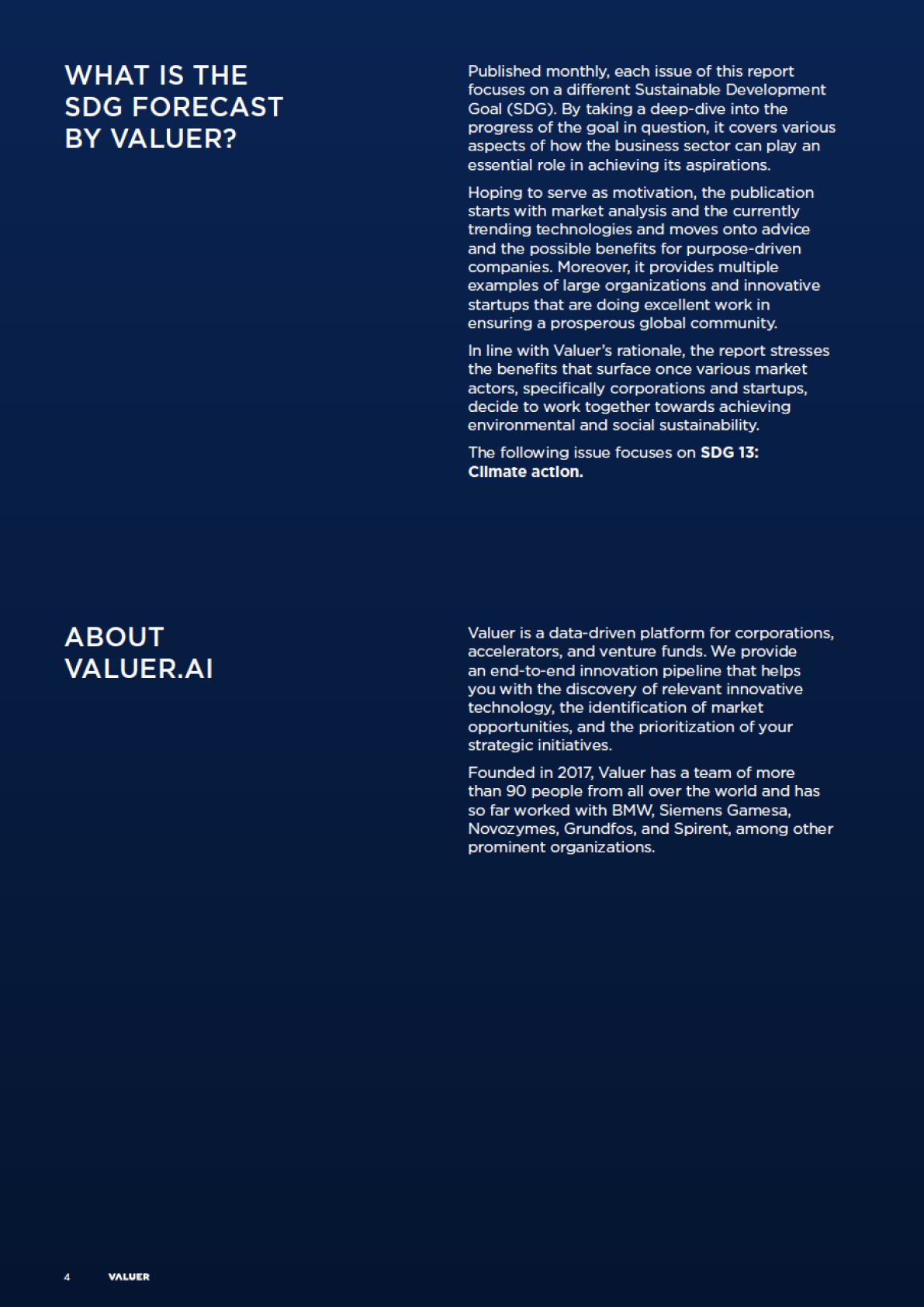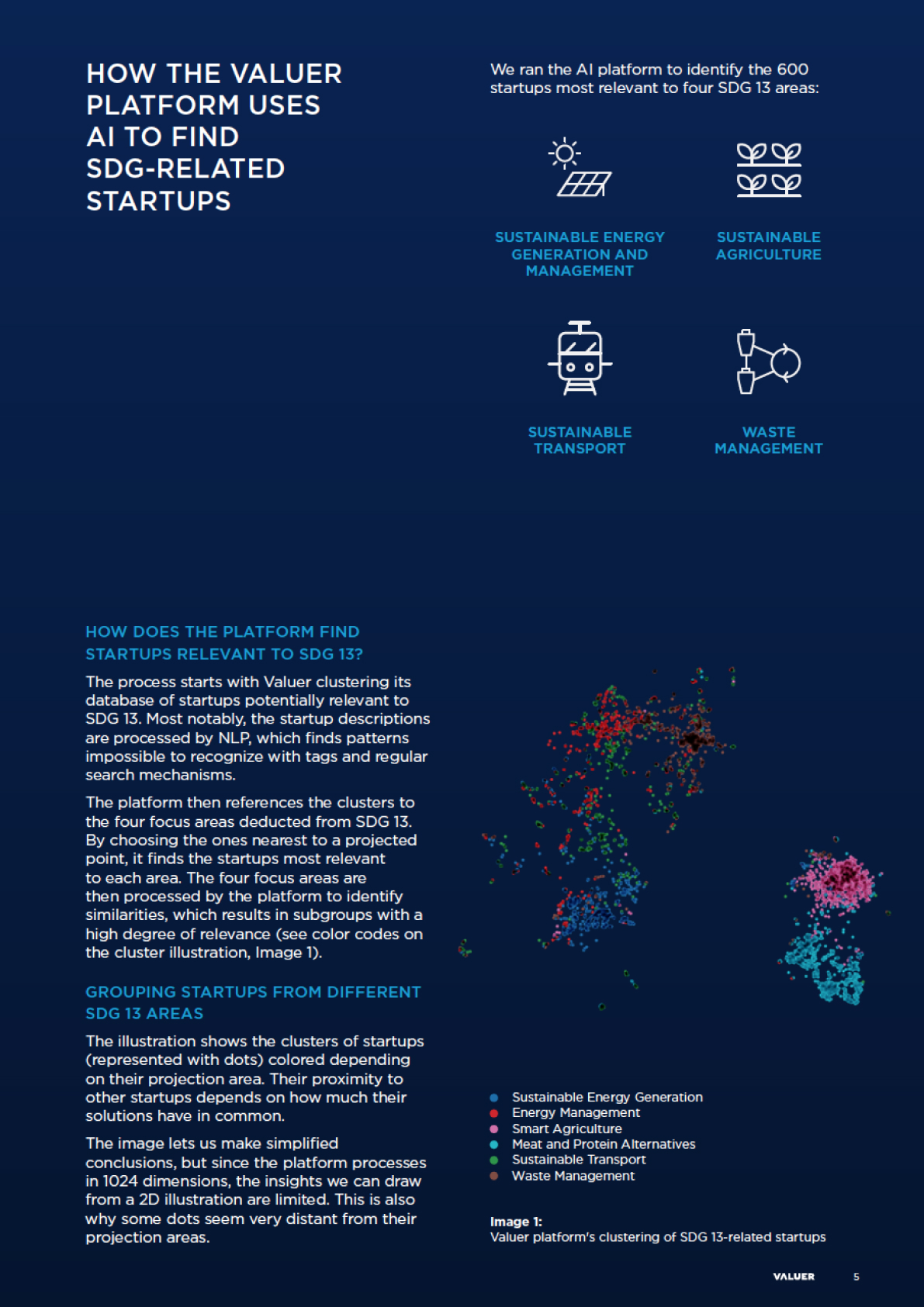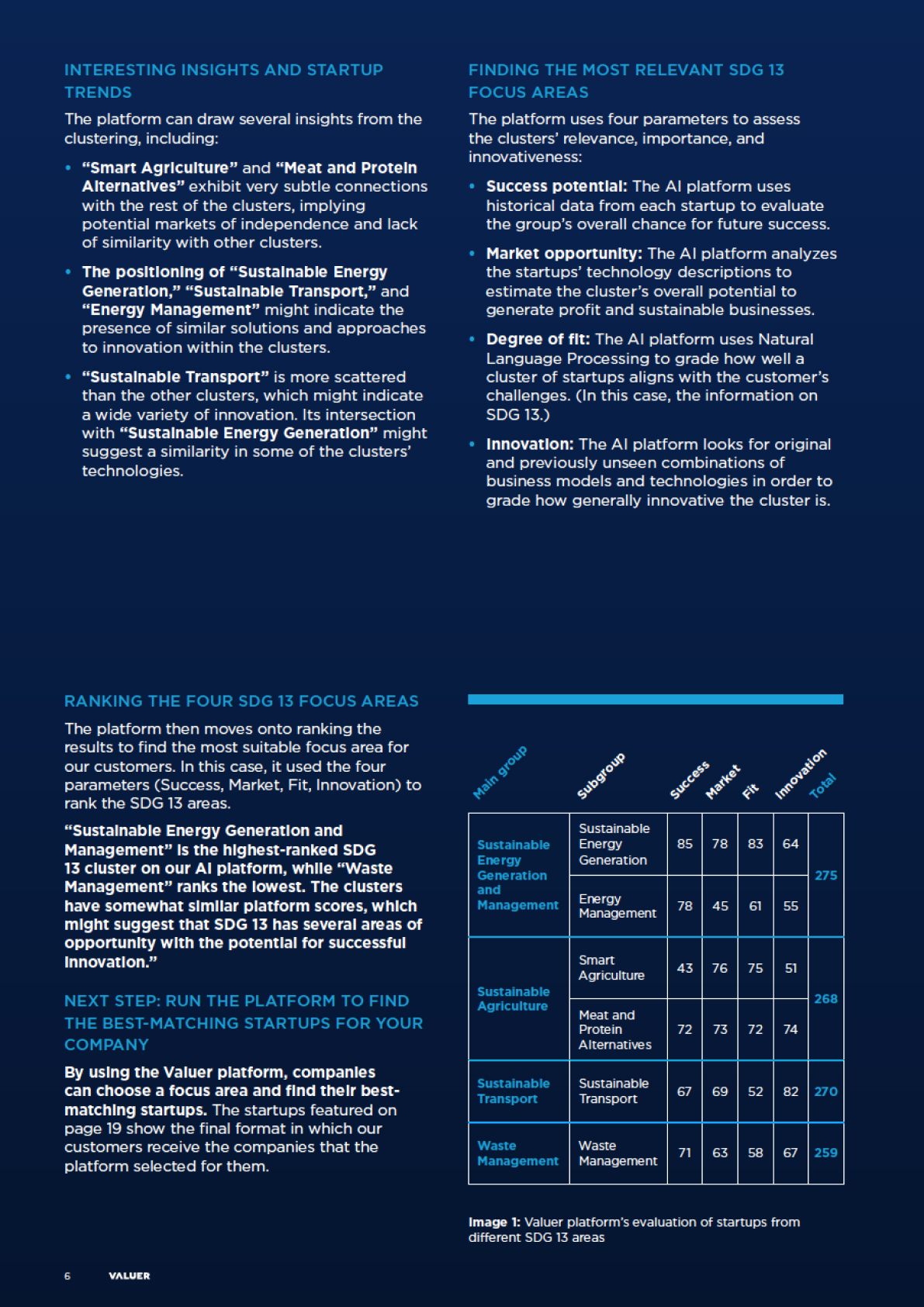 The SDG 13 Forecast
This month, the SDG Forecast focuses on "SDG 13: Climate Action" and demonstrates how corporations can engage with the goal by embracing innovative approaches to sustainable energy generation and management, sustainable agriculture, sustainable transport, and waste management.
1
What is the SDG forecast by Valuer?
2
About the UN sustainable development goals
3
Market opportunities and technology trends
4
Sustainable energy generation and management
5
Sustainable agriculture
8
Aligning business with SDG 13
9
Advice for corporations
10
Benefits for corporations
12
Corporations that do a great job at tackling SDG 13
13
Three startups that could help corporations align with SDG 13
14
Conclusion: key takeaways
Identifying New Business Models and Technologies within SDG 13
The COVID-19 pandemic has halted travel plans and slowed down the economy, which is projected to drop greenhouse gas emissions by 6%. However, climate change is still in dire need even when the economy restarts and emissions are expected to return to higher levels.
This forecast projects tech trends and market opportunities within the innovation economy by way of sustainability:
Published monthly, each issue of this report focuses on different Sustainable Development Goals (SDGs). By taking a deep-dive into the progress of the goal in question, it covers various aspects of how the business sector can play an essential role in achieving its aspirations.
Hoping to serve as motivation, the publication starts with market analysis and the currently trending technologies and moves onto advice and the possible benefits for purpose-driven companies.
Focus on both large organizations and startups
Moreover, it provides multiple examples of large organizations and innovative startups that are doing excellent work in ensuring a prosperous global community. In line with Valuer's rationale, the report stresses the benefits that surface once various market actors, specifically corporations and startups, decide to work together towards achieving environmental and social sustainability.
New approaches to sustainable management
Aiming to help large organizations lower their carbon footprint, the report provides market opportunities, trending technologies, and three successful startups that work within areas relevant to the UN goal.
Featured companies
Additionally, the publication features the stories of three large organizations (Syngenta, Engie, and Volvo) and how they successfully engage with SDG 13 from different perspectives that make the most sense to their objectives and strategies.
How Valuer applies its technology
In this edition of our report, find out how Valuer's online platform uses AI to help large companies find SDG-related startups and technologies that match their unique needs. Lead innovation thinkers from across various industries express how our technology worked for their business.