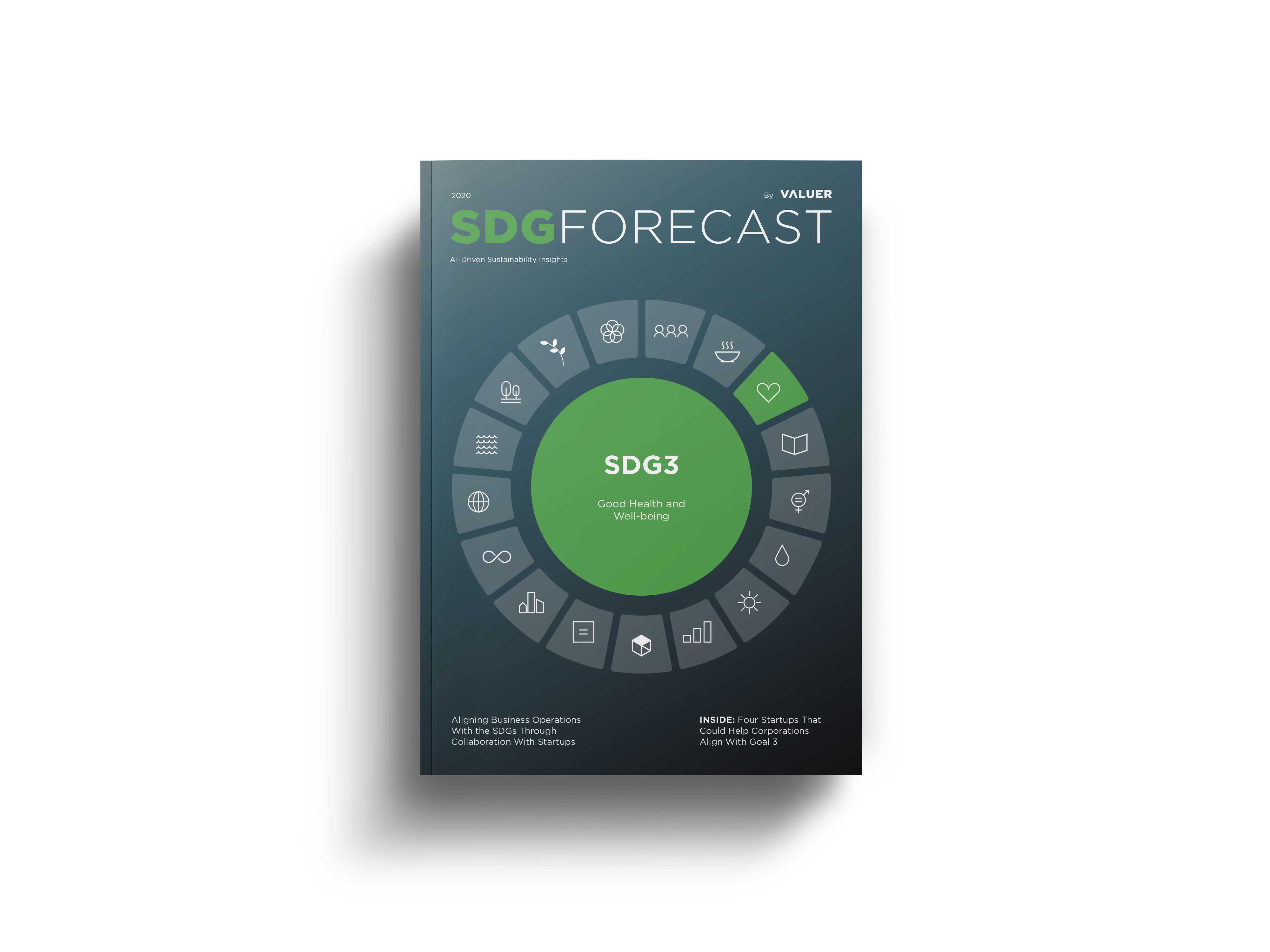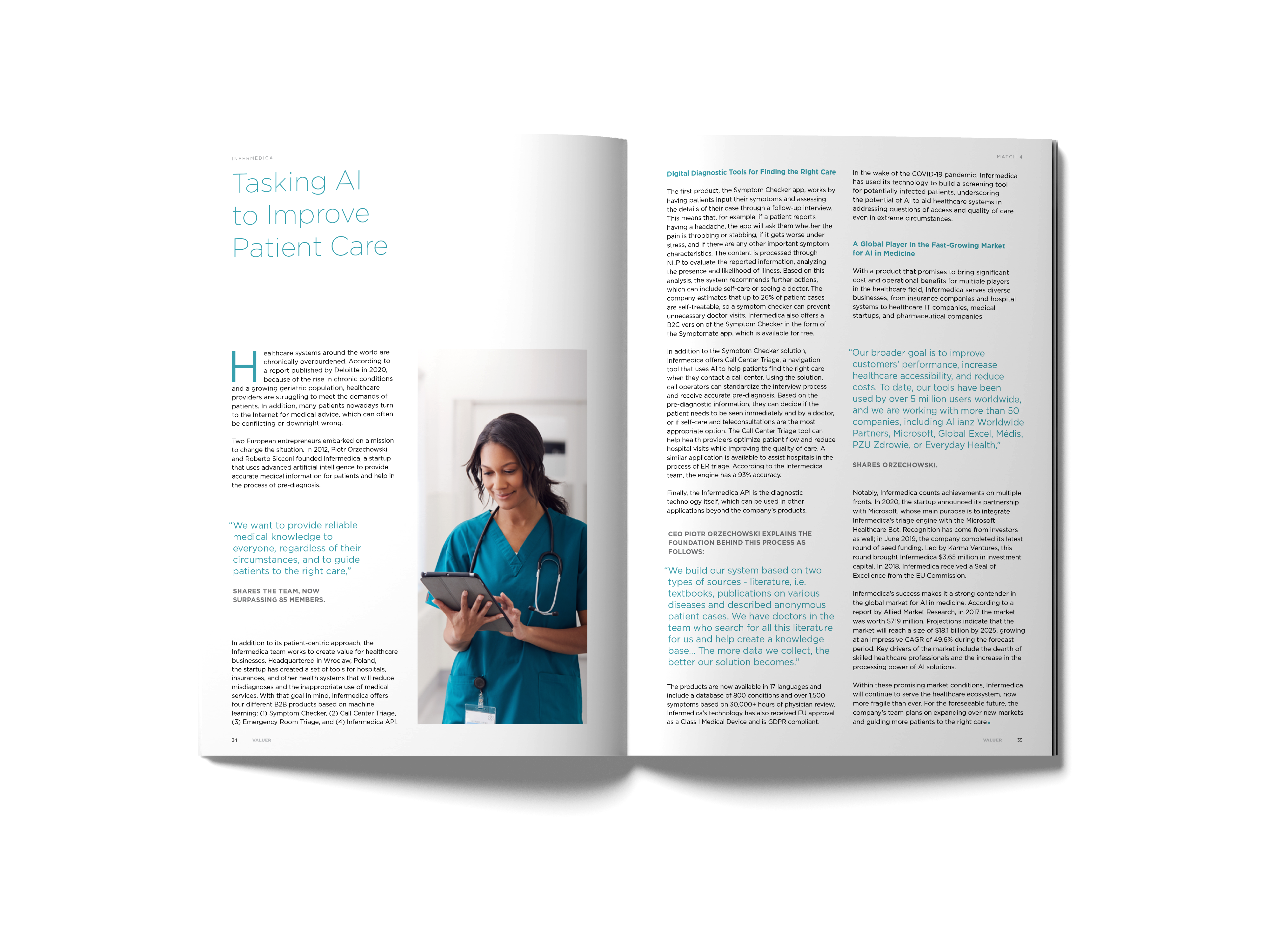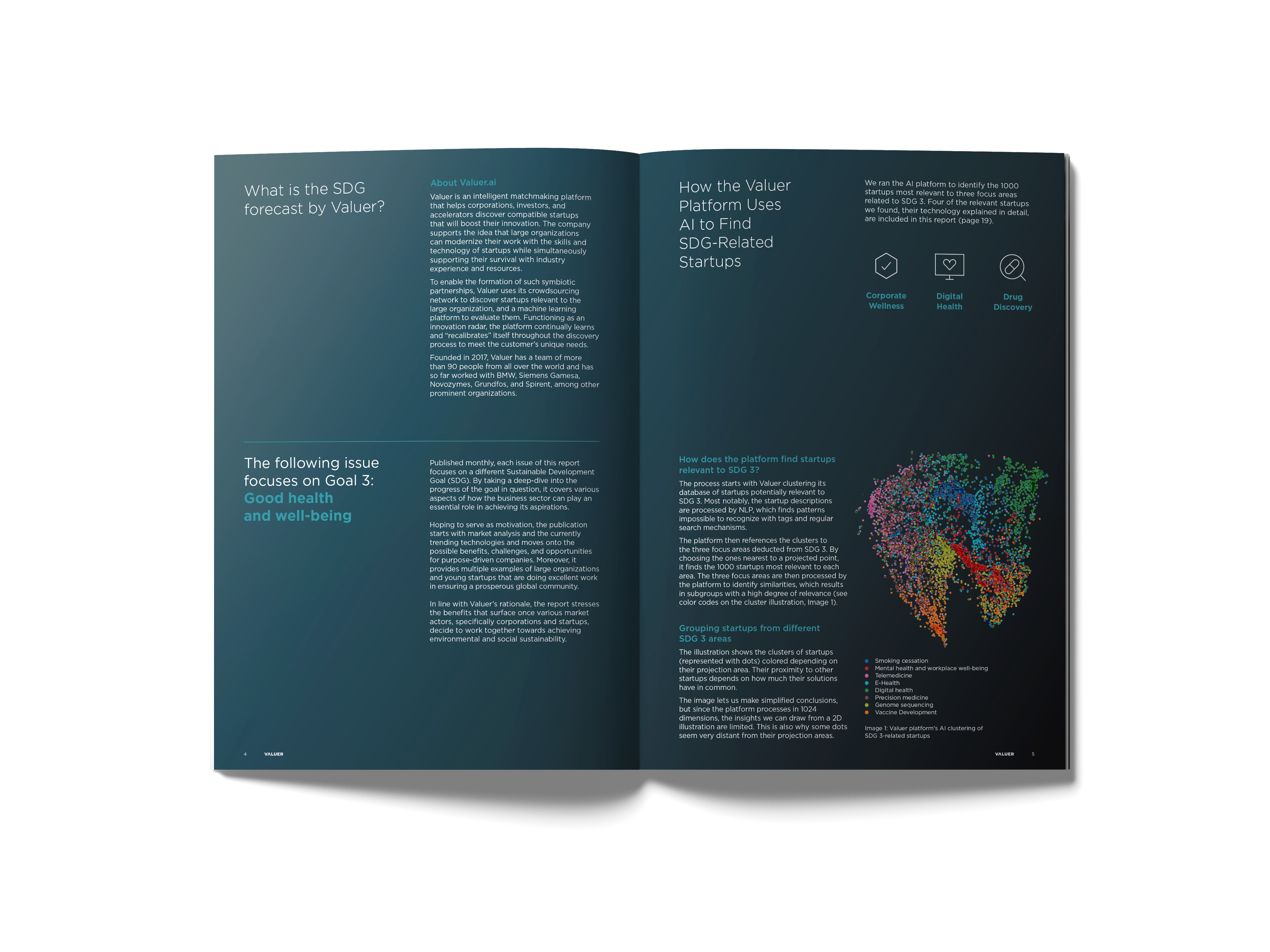 The SDG 3 Forecast
How can you align your business with Sustainable Development Goal 3? SDG 3 aims to ensure healthy lives and promote well-being for all at all ages. Valuer's detailed report outlines the market opportunities, trends, and benefits for companies embracing SDG 3.
1
What is the SDG forecast by Valuer?
2
About the UN sustainable development goals
3
Aligning business with SDG 3
4
Market opportunities and technology trends
6
Key takeaways and what we expect in the future
Aligning Business with SDG 3 by Collaborating with Startups
Valuer has created this report on how businesses can align with Sustainable Development Goal 3 for free download. SDG 3 aims to ensure healthy lives and promote well-being for all at all ages by reducing mortality rates in infants and mothers, addressing communicable diseases, such as HIV and malaria, combating chronic conditions, and providing universal health access.

This report serves as a motivation for businesses by stressing the benefits of corporations and startups innovatively collaborating to achieve environmental sustainability and is backed by data from our AI platform. This report features advice for corporations to align their business to SDG 3 by embracing innovation and creativity whilst implementing a health and well-being strategy. Deciding to incorporate SDG 3 into a company's operations can seem intimidating, but it provides a corporation with countless possibilities and benefits. Businesses should focus on preventative health and well-being as they will gain from healthier employees, customers, and infrastructures.

Some of those benefits for organizations aligning with SDG 3 include improved brand image, increased employee engagement and productivity, reduced legal and other business risks, increased financial performance and access to new markets. Several large companies are embracing innovative SDG 3 solutions including Nike and Pfizer by implementing effective health and well-being strategies. Read the full report to see how you can align your business with SDG 3.