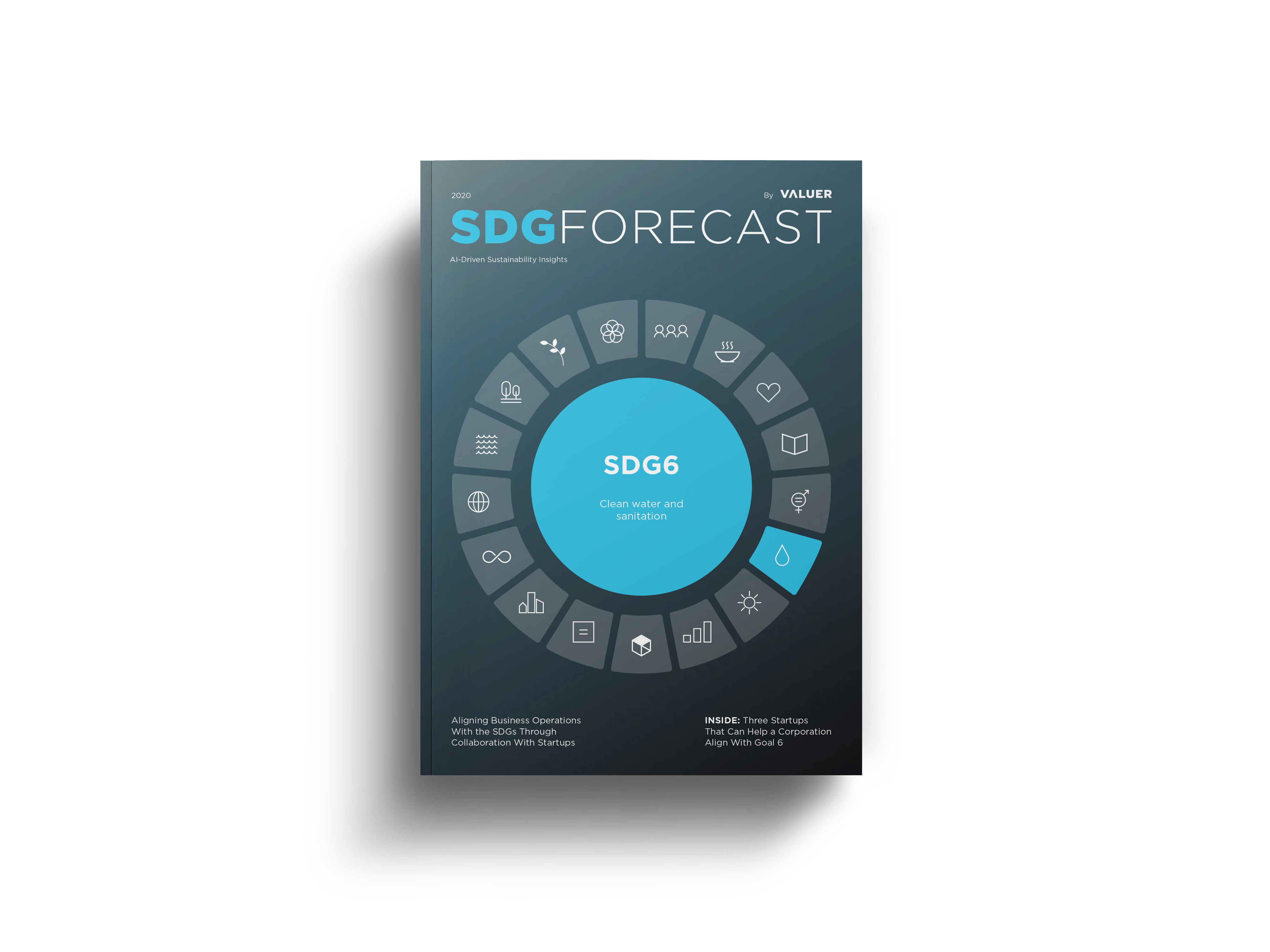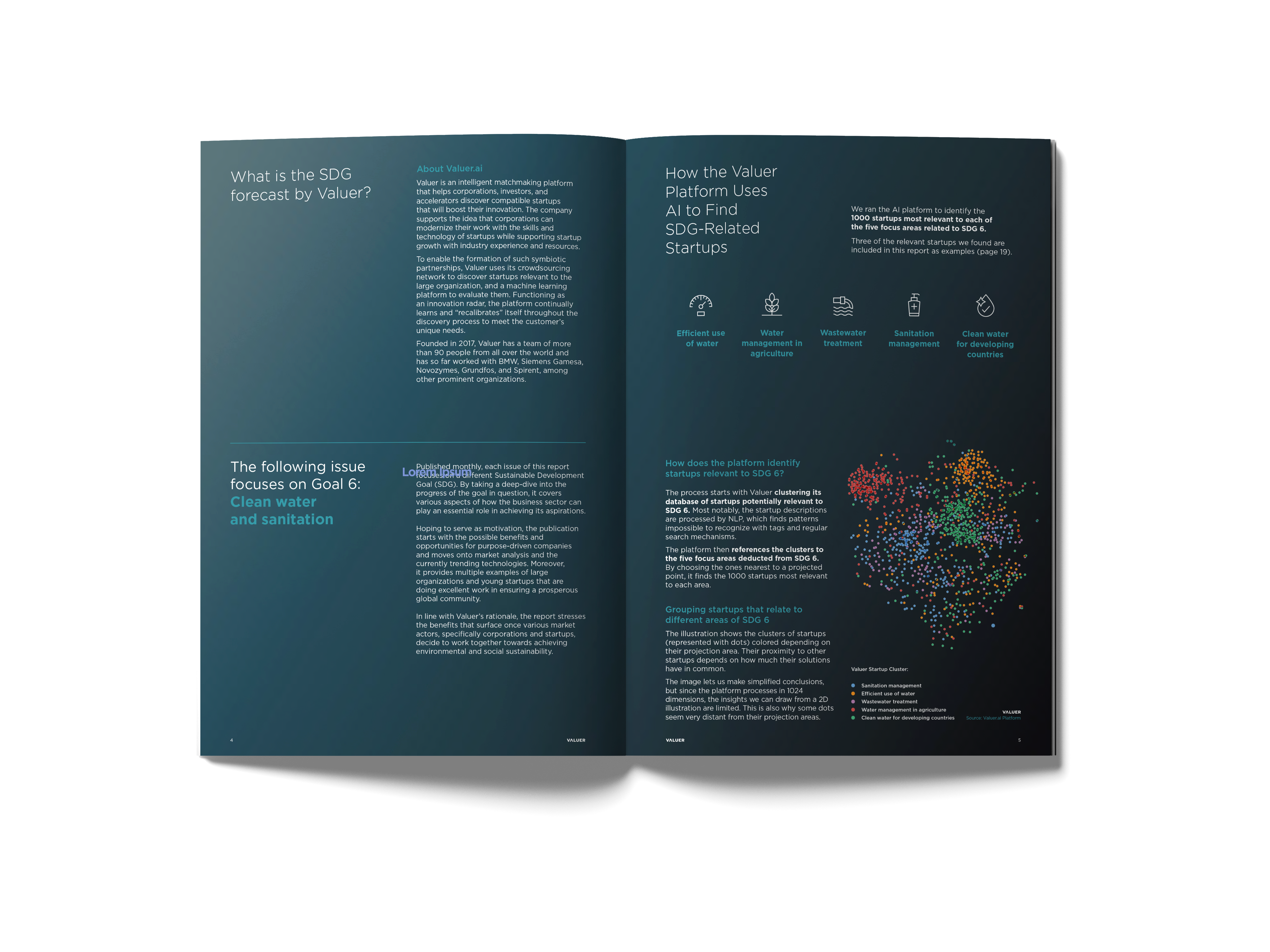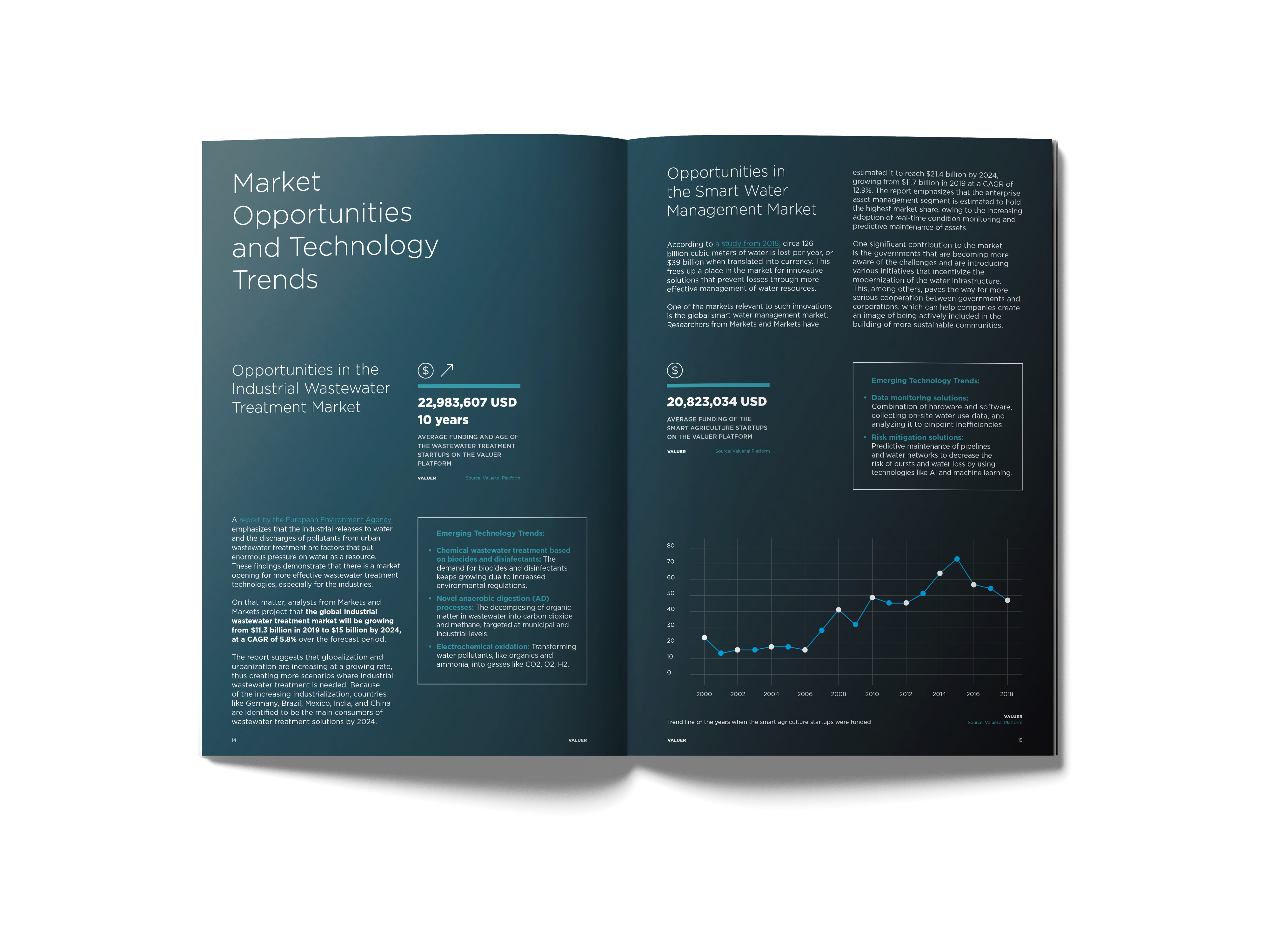 The SDG 6 Forecast
How can you align your business with Sustainable Development Goal 6? Valuer's detailed report outlines the market opportunities, trends, and benefits for companies supporting SDG 6.
1
How does the Valuer platform use AI to find SDG 6 - related startups
2
About the UN sustainable development goals
3
Advice for corporations
4
Benefits for corporations
5
Market opportunities and technology trends
6
Key takeaway and what we expect in the future
Aligning Business with SDG 6 by Collaborating with Startups
Valuer has created this report about how businesses can align with Sustainable Development Goal 6 for free download. SDG 6 aims to ensure equitable access to water and sanitation globally, and as water scarcity affects everyone from individuals to businesses, implementing sustainable water practices should be a priority for your organization. This report serves as a motivation for businesses by stressing the benefits of corporations and startups innovatively collaborating to achieve environmental sustainability and is backed by data from our AI platform.

Water is integral to all areas of the supply chain: it flows from fields where materials grow, through all manufacturing facilities and all the way to corporate headquarters. Failing to address SDG 6 could lead to significant disruption for global supply chains.

This report features advice for corporations to align their business to SDG 6 including implementing water audits, communicating SDG6 ambitions, as well as collaborating with startups. Some of the benefits for organizations aligning with SDG 6 include improved brand image, improved financial performance, and increased resilience to growing water scarcity. Several large companies are already embracing innovative SDG 6 solutions including Grundfos and Unilever through collaboration with startups. Read the full report to see how you can align your business with SDG 6.