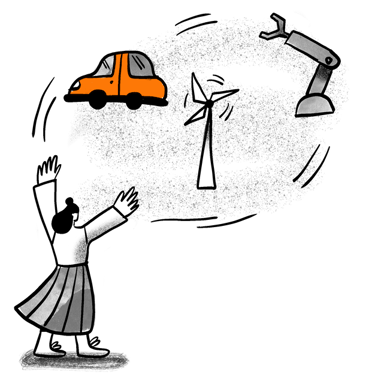 Say hello to your personalised AI discovery engine.
Valuer is your way of keeping your finger on the beating pulse of innovation and opportunity. You can train it to spot trends. It can find new acquisition targets or partners. You can set disruption triggers for your industry or simply keep you up-to-date with the latest innovation—from anywhere and at any time.
A digital brain, working with the heart of your business.
At its core, Valuer is a digital ecosystem driven by AI. However, it is designed to work in partnership with your broader business goals. It also supports the inclusion of collaborative work, enabling your team to capture market knowledge and manage partnerships more effectively and efficiently.
Turn up the volume and turn down the noise.
Valuer is built to learn and grow with your business. With a personalised AI, you'll have access to the greatest volume of insights and opportunities—without any unnecessary noise that isn't relevant to your overall business.
Set it and forget it.
Valuer is always on, always collecting and always curating the most lucrative opportunities and insights for your business. It continuously learns from your input and constantly refines its understanding of your business and innovation needs.