COVID-19 has brought to light a global crisis unlike any other. The pandemic's pace and breadth of destruction are posing unparalleled threats to communities and economies around the world. This is particularly evident on the front lines of healthcare. Health services have shifted significant resources to COVID-19 intervention initiatives as different variations of the disease spread around the globe.
With unprecedented demand for diagnostic testing, personal protective equipment (PPE), ventilators, and other essential medical devices, COVID-19 has thrust the Medtech industry to the forefront.
In response to the unprecedented measures being taken to rapidly start increasing production for vaccine capacity and capabilities, Medtech stakeholders are looking beyond their usual community roads for creative ways to supplement efficiencies, such as collaborations with companies from outside sectors, open-source equipment design, and the recruitment of medically trained staff to promote social initiatives.
The Medtech sector has rapidly re-calibrated around the healthcare supply chain to meet the urgent demands born from this crisis. However, learning from recent events, Medtech companies should think of additional imperatives to improve crisis readiness and recovery planning. Identifying regions of challenge and opportunities, as well as working through the situation, would include developing and validating many examples for strategies and production capacity.
The changes within the sector have been confirmed by the numbers too—Supplyframe conducted research that proves the impact of COVID-19 on the MedTech industry, focusing on risk reduction, recovery, and providing more accurate information.
Supply shortages (15%), a lack of alternatives (12%), and production delays (12%) were listed as the top Medtech supply chain threats in the survey. The most commonly mentioned approach for reducing these risks was to boost supply chain resiliency by increasing the qualifications of various vendors during the product design process.
"While the Medtech sector is among the hardest hit by the global pandemic, resulting in historic demand spikes and equipment shortages, it is also characterized by unparalleled innovation and collaboration from people around the world. With the pandemic still a reality in our day-to-day lives, it is clear that a new approach to supply chain planning and collaboration is required," said Steve Flagg, CEO of Supplyframe for the PR announcement.
Not only can quick preparation and decisions have major consequences for Medtech's sustained stability in the crisis, but they can also shape the longer-term rebound for what is expected to be a radically different outlook for healthcare and the Medtech industry. In this article, we're focusing on the changes that occurred within the Medtech industry due to COVID-19 and the ways companies could recover.
New business models and virtual health
According to an EY poll, 80% of doctors in the United States did not use virtual health in their patient relationships at the beginning of 2020. However, six months later, 95% had expanded their use of virtual media, with 58% of the physicians increasing their usage by more than 50%. The transition to virtualized, remote-operated medical business models is growing faster than anyone might have predicted at the start of 2020.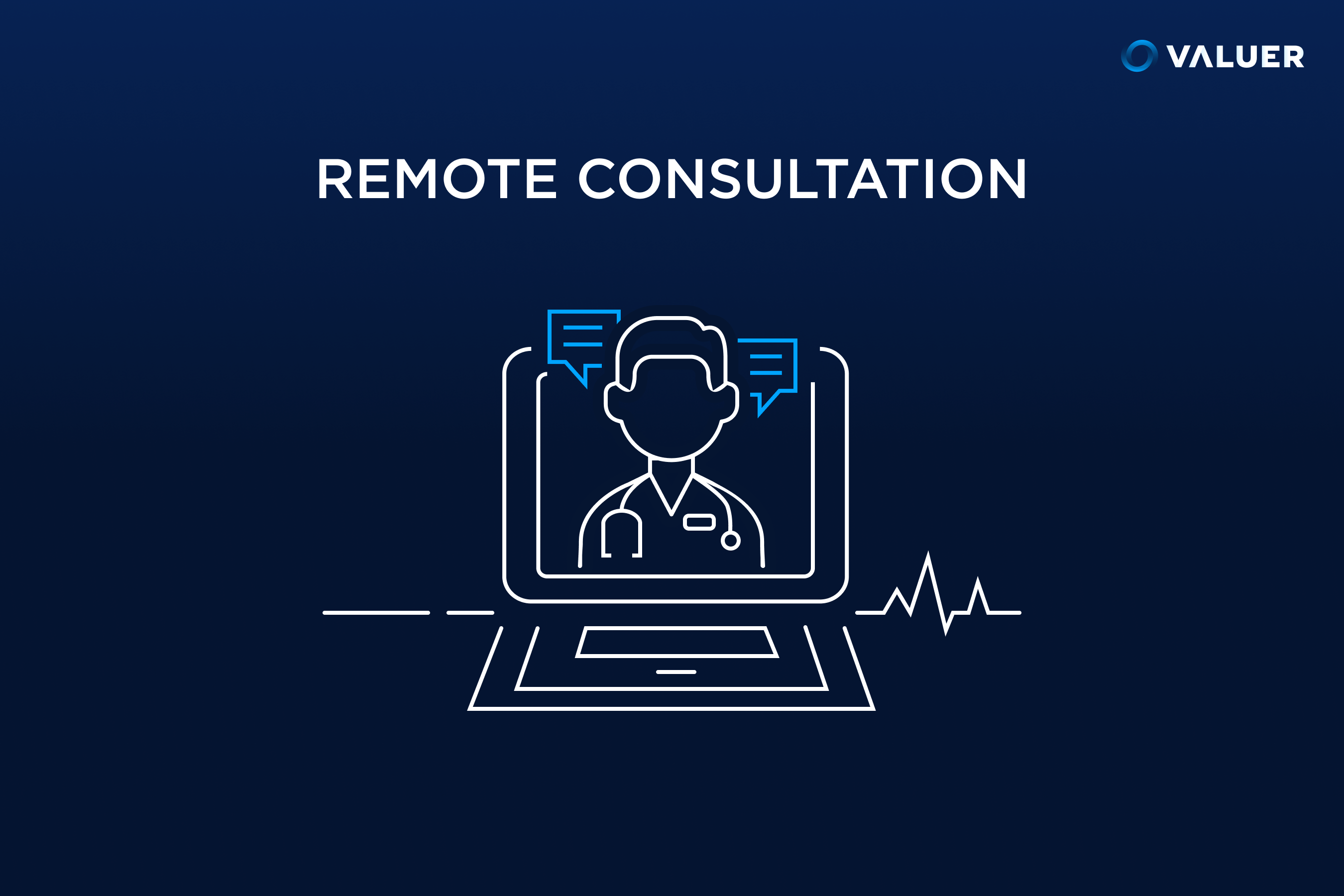 Online customer service, webinars, education, digital media, and virtual consultations are also some of the tools that healthcare organizations are using to digitize more rapidly and respond to patient demands in real-time. Remote healthcare has come up as one of the top priorities for chronic diseases, with the FDA lowering the standards for behavioral therapy devices in April 2020. The goal of this move was to prevent a major mental health crisis during the pandemic.
Remote applications will have an overreaching impact on the Medtech industry, as most scenarios projected see limited access to hospitals over the next couple years. Medtech companies should take advantage of this moment to approach doctors and patients about virtual healthcare services and their applicational advantage during the current pandemic situation. Keeping a high level of doctor and patient involvement in the digitization process will also help to create transparency, to safeguard against any pushback or skepticism of virtual healthcare.
Changes in the healthcare supply chain
The flaws of the healthcare supply chain, like lack of transparency, rigid legacy procedures, and many other inefficiencies are well known in the Medtech industry. Fears over supply chain visibility and productivity were also at the center of market debates, with businesses considering expanding their use of new technology to solve these challenges, cut costs, and help satisfy the evolving needs of their clients.
One of the major supply chain challenges during the past few months has been vaccine production and delivery, as some of them require special conditions, like ultra-cold supply chains. In terms of distribution, there were a variety of implausible rumors concerning ex-factory shipments and air freight, including the notion that up to 8,000 jumbo airplanes would be required to distribute the vaccine internationally. However, there were also early concerns about the number of doses per vial, practical delivery options, and cold-chain needs. These ideas may seem self-evident, yet they testify to the unusual nature of global distribution.
The same challenges arise at the point of delivery when healthcare organizations try to develop their own last mile logistics capabilities. There were several options, such as utilizing existing primary care networks vs establishing new centralized vaccine centers, as well as vaccine availability and which vaccination to deliver to which patient demographic.
Because of product availability, priorities, and location, the design of last mile logistics mattered immensely. It became obvious early on in the UK rollout that various regions were getting quite varied vaccination rates. The fact of the matter is that it's simply complicated, and vaccination rollout needs careful planning and oversight, as well as adaptive delivery methods that can deal with unpredictability to avoid squandering key time-critical supplies.
Customer expectations and the stresses they impose on the supply chain can differ dramatically from one service to the next. Supply chains are now more intertwined than they have ever been. While most capital investments and the number of optional procedures are expected to decline in the near future, supplies of related materials still remain scarce.
While most businesses are focused on mitigating immediate costs, they should also prepare when they can speed up the development of services that are not meant for COVID-19 treatment in order to expand the offering and prepare for the new post-pandemic challenges.
Covid clinical trials
One field where COVID-19 had the greatest effect on business was clinical trials. Many experiments were paused or canceled due to a lack of access to doctors and patients. Clinical studies, including patient follow-up, can require substantially different interventions in the sector. Companies and practitioners must broaden the scope of real-world evidence's possible uses through their interconnected strategies to validate products and services.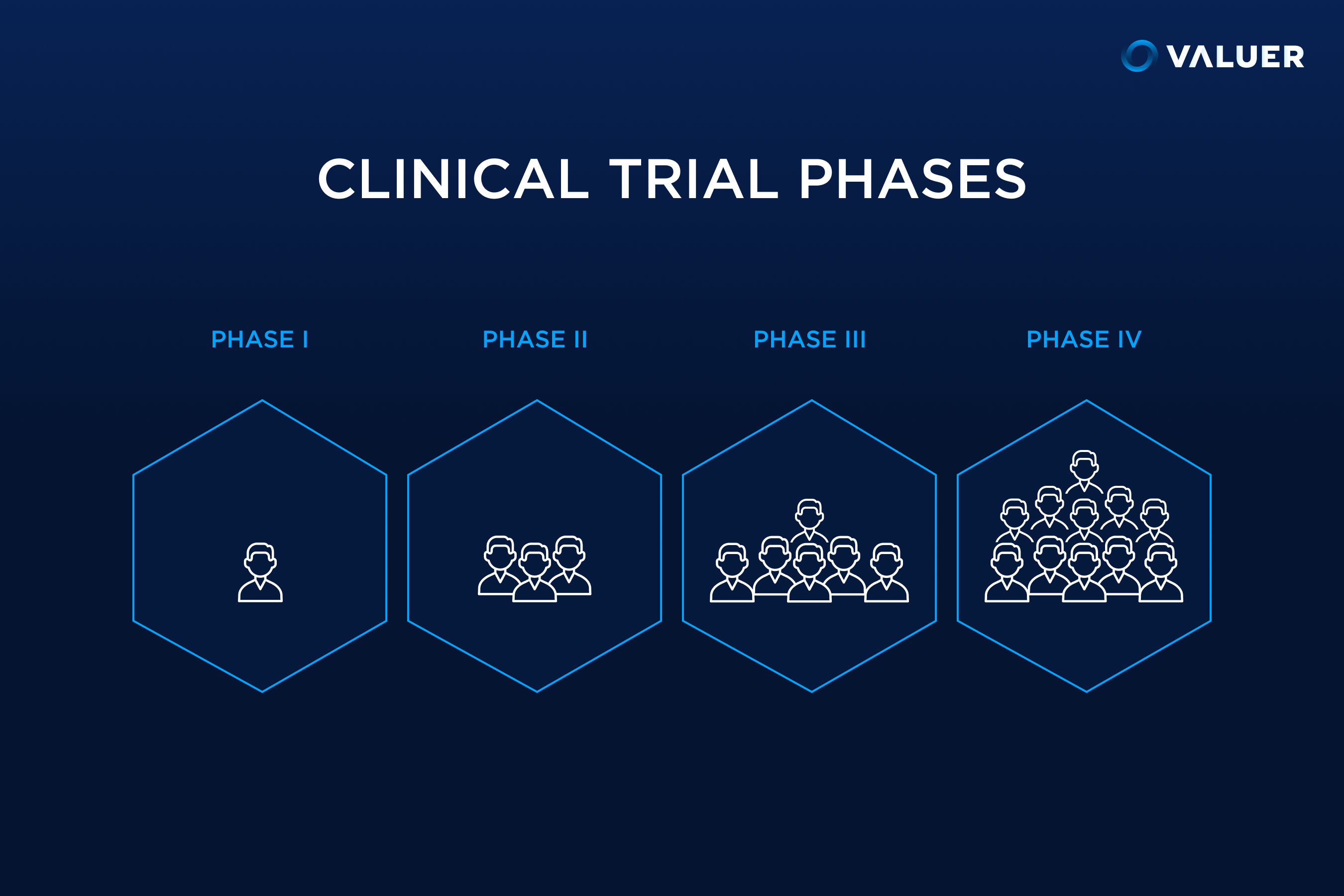 Clinical trials will prove to be difficult to conduct during the pandemic healing process. Clinical teams should start preparing for a potentially heterogeneous recovery at study sites with limited access. Furthermore, site selection and trial recruiting can necessitate the development of new strategies and skills. Organizations must also plan for the possibility that, in the long run, a renewed emphasis on patient care will lead to changes in clinical trial design. Institutional oversight councils and ethics panels will be forced to do more thorough investigations as a result of this.
The most obvious acceleration of a clinical trial was the rollout of the COVID-19 vaccines. Vaccines take an average of 10-15 years to develop, according to The College of Physicians of Philadelphia. Despite this, the COVID vaccines took less than a year to create. The vaccines for the new coronavirus were subjected to the same rigorous testing and assessment as existing vaccinations. However, certain development constraints, such as finance and manufacturing, were lifted due to the pandemic's grave nature.
Furthermore, vaccine production usually begins when Phase 3 clinical trials are being planned. Manufacturing commenced concurrently with COVID clinical studies to guarantee that FDA-approved vaccine candidates could be delivered swiftly. A number of administrative modifications were implemented to prioritize COVID vaccine development in order to speed up the examination of vaccination effectiveness data. For example, all phases of the COVID clinical study were scheduled at the same time to avoid the delays that often arise.
The production of vaccines has also been considerably accelerated by more modern means of communicating and sharing information internationally. Nations from all around the world have banded together to produce a COVID-19 vaccination that is both effective and safe.
The discovery phase of vaccine development, for example, is typically a lengthy procedure. However, just a few weeks after the first occurrence of COVID-19, the genetic composition of a novel coronavirus was shared with researchers all over the world. As a result, academics and health organizations all across the globe were able to swiftly begin investigating the optimum form of vaccination.
The rise of remote medical device design
Remote medical device development is rising as we're cutting down on physical contact. Of course, attempting to collaborate on medical device design and production in a distant world poses a significant difficulty. It will take longer for device creators to be equally productive at home and at work, but the process has already started.
[Related Article - Technologies that Transformed the Healthcare and Biotech Industry]
Outsourcing would undoubtedly see a spike as some businesses struggle to keep all production operations in-house. Medtech companies were compelled to depend more heavily on outsourcing as a result of the pandemic, and we all know that suppliers are critical to digital transformation.
Despite the trend towards these Medtech companies building in-house teams, a report discovered that they will continue to invest in connections with outsourced service providers. According to a Technavio study, the medical device manufacturing outsourcing industry would rise to $39.25 billion by 2024, with a compound annual growth rate of around 11%.
New diagnostic testing opportunities
Due to the need for quickly discovering and isolating those who are infected by the virus, organizations have accelerated their processes of developing COVID-19 diagnostic tests that provide fast results. Many companies have presented solutions that are more flexible than the now traditional PCR tests.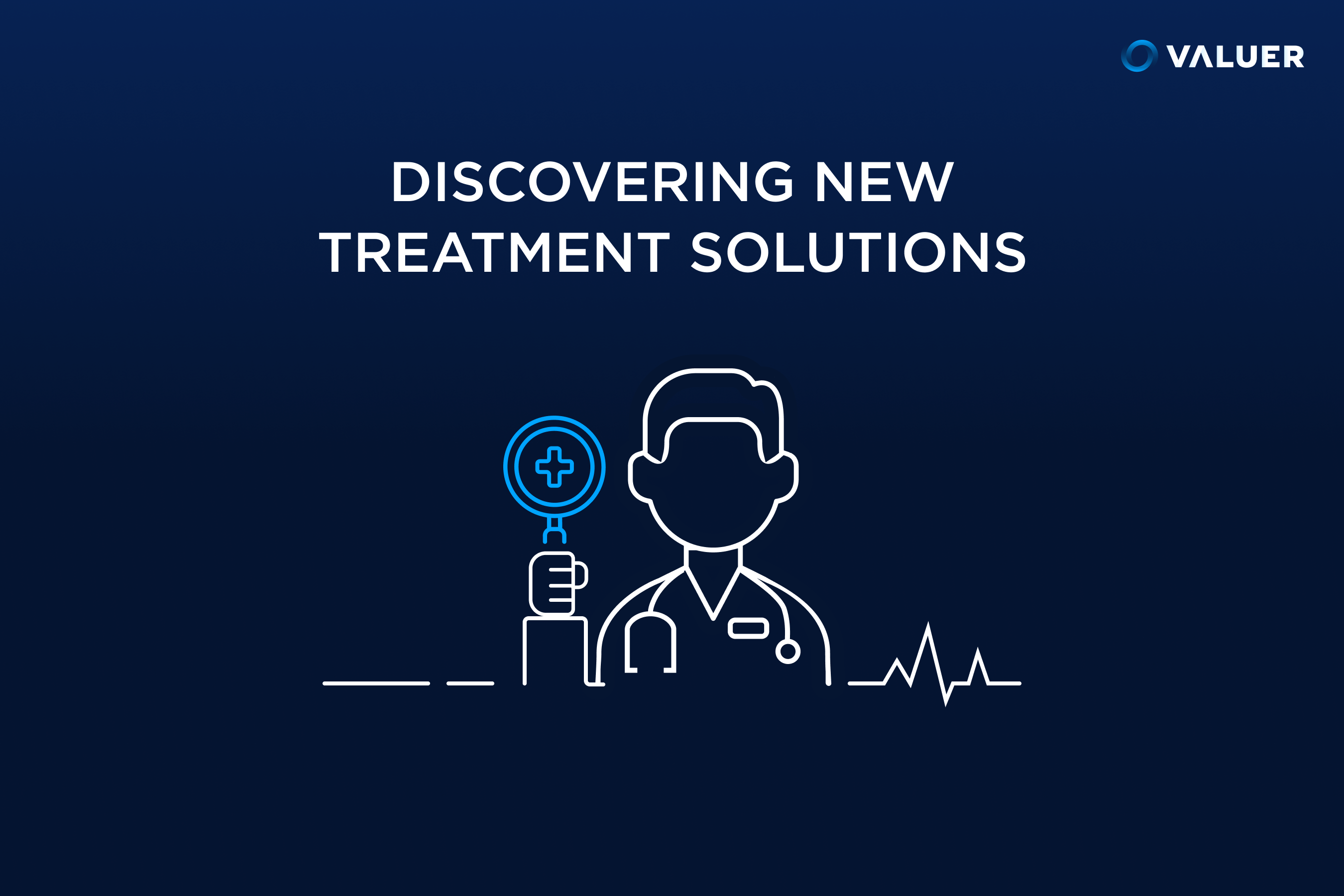 For example, Colorimetrix has developed experiments in which a single drop of blood from a finger prick is combined with a solution in a test tube and scanned using a mobile application. The outcome is interpreted by an algorithm, and the test subject will learn right away if their body has formed antibodies against COVID-19.
Digid, on the other hand, has developed saliva test kits that are washed in a test liquid and then put on a Biosensor chip. This chip is processed in a small reader, and the data is immediately transmitted to the server. These methods are claimed to be more accurate and conclusive than current diagnostic tests, and they speed up the process considerably.
Moreover, when ixLayer, a firm located in San Francisco that is creating a cloud technology infrastructure for test scalability. Once the platform is complete it will create a more simplified approach to managing COVID-19 testing, monitoring, and patient follow-up.
These aren't the only companies turning to new diagnostic testing. According to Crunchbase statistics, venture capital investment in health diagnostics startups peaked in 2020, with $4.8 billion invested.
Finding new ways of medical treatment
As there aren't enough vaccines for all the people who want to get vaccinated against COVID-19, many Medtech companies are trying to find new ways of medical treatment that will improve the odds of patients beating the virus.
For example, Advitos is a Medtech firm that specializes in ADVOS products for integrated multiorgan support of the kidneys, liver, lungs, and blood pH correction. However, they are also using their system to help COVID-19 patients with multi-organ malfunction. The system balances the acid-base in the body and extracts CO2, as well as chemicals from the kidneys and liver. It has also shown promise in COVID-19 cases where critically ill patients on life support have only a slim chance of surviving.
With digital patient visits via phone or video conference call becoming more common in hospitals, the next logical step in treatment will be to use medical equipment to remotely control patients' objective biological parameters. With telemedicine and electronic monitoring soultions, patients do not need to drive to the healthcare center, which helps cut down on spreading infectious disease and hospital congestion.
Medtech and the impact on healthcare organizations
COVID-19 will undoubtedly not be the last pandemic we face. As our lifestyles are the perfect breeding ground for the spread of infectious disease. What we can do is only hope the next pandemic is not around the corner, I don't think anyone can tolerate another lockdown. COVID-19 also exposed many vulnerabilities in our global healthcare infrastructure, but at the same time it has sparked extraordinary amounts of creativity in almost every industry.
Taking action now to radically reimagine the environment, the patient experience, interfaces, and partnerships with healthcare professionals is crucial for modern healthcare organizations. Building more agile systems, reducing time to market, and aiming for user-centric product design and production are some of the moves that should be taken.
If there's one thing we all learned since the outbreak: expect the unexpected. This means that we have to get ready for uncertainties. For Medtech firms, sourcing and acquiring an adequate supply of instruments that are critical in the event of a potential pandemic is critical. This should be considered along with a plan in place to diversify supplies if demand drops unexpectedly and without notice.
Although the uncertainty will force businesses to make difficult operational decisions, this is an opportunity for all companies to demonstrate their ideals. Agile companies will respond with innovative technologies, programs, and business models that help healthcare providers and the people they represent today and in the future. This is the best approach you can have to prepare your business for future growth.
However, finding the right data to implement innovative changes towards business growth can be extremely difficult and with COVID-19 presenting massive roadblocks, new solutions to pivot towards have never been more important. At Valuer, we want to make the data gathering process for your business easier and streamlined.
With our powerful AI-driven platform, we can generate any insight into any solution you need to get your business to where it needs to be. With a database of over 500,000+ startups and businesses, innovative solutions are right at your fingertips.