*Updated November 2022
Mankind has never been able to live as healthily and as long as we can today. This is largely thanks to improved medical technology (often via MedTech startups) and easier access to healthcare.
The field of medicine has been with us since prehistoric times. In ancient Mesopotamia, there was no distinction between science and magic. If one of our ancient ancestors were to travel to 2019 and see our current technologies, then one could not fault them for mistaking it for magic.
The progress in medicine and health-related tech has been pushed forward by startups, that have improved medical care or have made current processes more efficient.
Valuer.ai has compiled a list of the best Medtech start-ups in each European country, that we believe everyone should watch out for.
What is a MedTech startup?
As you might have guessed from the name itself, a MedTech startup focuses on the creation of new devices or applications which solve problems related to health.
MedTech ranges from new cures to self-help, medical center booking apps, or from easier monitoring of patients, etc. According to MedTech Europe, medical technologies relate to prevention, diagnosis, monitoring, treatment, and care. They often utilize new technologies such as artificial intelligence or machine learning
[Related Article - The Best Ai Startups in Europe]
The WHO defines medical technology as:
A health technology is the application of organized knowledge and skills in the form of devices, medicines, vaccines, procedures and systems developed to solve a health problem and improve quality of lives.
What are the best MedTech startups in Europe?
Valuer.ai has made a list of the best European MedTech startups. The list contains startups that develop new technology or use contemporary technology (such as Smartphones) to make medical processes easier.
This list includes startups related to all different aspects of the medical process, e.g., an app that connects you to a medical center or a sensor that collects data from you while you sleep, could be included even if it overlaps with BioTech or HealthTech.
The MedTech startups were found and evaluated with the assistance of the CrunchBase database.
Just as stated in Best Advertising and Marketing Startups in Europe article, the characteristics that startups generally have are:
-Unconventional business model;
-Product or service is in the introduction stage;
-Less than 100 employees;
-Younger than 10 years;
-Turnover under 50 million USD.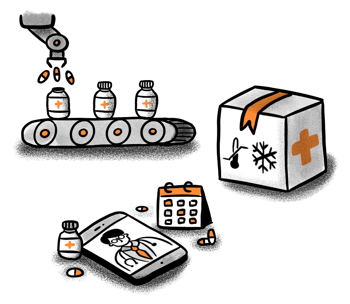 MedTech Europe has released their "The European Medical Technology Industry - in figures 2018" in which they provide statistics on the MedTech sector. They found that:
-In 2016, 12,000 patent applications were filled in Europe of which 41% were from European countries.
-675,000 are employed in the European MedTech industry, with 27,000 companies of which 95% are SMEs.
-The market is worth €110 billion and specifically "the European medical devices market has been growing on average by 4,4% per annum over the past 9 years".
List of best European MedTech startups
Austria

Using their search engine, physicians can enter symptoms, gender, and the age of the patient to help diagnose them and find medical information about the disease that they may have.
Founded: 2009
Founders: Jama Nateqi, Thomas Lutz
Belarus

The company sends you a digital stethoscope which is used with their app to help monitor your lung condition. One can find out if they just have a persistent cold or something more serious such as a chronic disease.
Founded: 2017
Founders: Alexey Karankevich, Helena Binetskaya, Maksim Zyabko, Yuliya Narushevich
Belgium

The drug discovery company uses its advanced technology to discover 'GPCR agonists', and create therapeutic programs in different disease areas.
Founded: 2015
Founders: Jan Steyaert, Toon Laeremans
Bulgaria

The FindMeCure search engine allows users to search for medical conditions, find information about suitable clinical trials, and apply for trials. They hope to educate people about clinical trials as an option for illnesses.
Founded: 2015
Founders: Ivaylo Yosifov, Maya Zlatanova, Miroslav Valchev
Cyprus

Tourists or locals can use booknowmed to find and book dialysis treatments around the world, using their IT and automation systems to help patients book appointments with the treatments centers.
Founded: 2018
Founders: Aris Bailan
Czech Republic

BlindShell has created a smartphone for the visually impaired, which utilizes touch gestures, voice commands, and specialized applications.
Founded: 2014
Founders: Daniel Novak, Petr Svobodnik
Denmark

The Liva platform offers to track (e.g. of steps, sleep, or diet) and health coaching personalized to each patient. Coach and patient communicate on how to best tackle chronic illnesses such as Type 2 diabetes.
Founded: 2014
Founders: Carl Brandt, Kristoffer From, Rune Bech
Estonia

The company has built sensors that can monitor, in real time and online, the quality of dialysis.
Founded: 2012
Founders: Rene Joeleht, Ivo Fridolin
[Interesting Note: OFT is from Tallinn, Estonia which ranked second best in the - 25 Up-And-Coming Startup Cities to Watch]
Finland
Using the Ōura ring and app, users can improve their sleep. The ring uses sensors to track different activity, body temperature, movement, etc.
Founded: 2013
Founders: Kari Kivelä, Markku Koskela, Petteri Lahtela
France

DNA script has developed template-free enzymatic technology to manufacture high-quality synthetic DNA. This can contribute to medical research, e.g. drug discovery.
Founded: 2014
Founders: Charles Gorintin, Jean-Charles Samuelian
Germany
Mecuris takes orthopaedic technology into the digital age. By bundling 3D technologies into one intuitive digital workspace, the Mecuris Solution Platform, they offer certified orthopaedic technicians (CPOs) the opportunity to design customized orthoses and prostheses in a cost- and time-saving manner. The platform enables CPOs to adapt products to specific patient needs, while actively including the user in the design process.
Founded: 2016
Founders: Felix Gundlack, Frank Preuss, Jannis Breuninger, Manuel Opitz, Simon Weidert, Wolf-Peter Werner
Greece
RTSafe is advancing radiotherapy with new tech that enables more personalized and adaptive treatments and also reduces patient risk. They utilize their expertise in medical physics with 3D printing technology.
Founded: 2014
Founders: Evangelos Pappas, Nikos Stergiopoulos, Thomas Maris
Hungary

Even hand washing has been innovated, with Hand in Scan creating new tech with the aim of reducing nosocomial infections. They do this by monitoring hand hygiene performance, using digital image processing.
Founded: 2012
Founders: Melinda Nagy, Tamas Haidegger
Iceland
Medilync has built a cloud-based platform using AI, Machine Learning, and Big Data. This allows for easier disease self-management for diabetic patients and facilities communication between doctors and patients.
Founded: 2012
Founders: Jóhann Sigurður Þórarinsson, Sigurjon Lydsson
Ireland

The company has created a non-invasive pelvic floor exerciser which strengthens the pelvic floor muscles and modulates the nerves. This can be used to treat different disorders or dysfunctions in the pelvic area.
Founded: 2016
Italy

Patch is a virtual assistant used in clinical trials to help collect data in real time. The platform engages the patient by mimicking real human conversations. It can also evaluate clinical trial performance.
Founded: 2018
Founders: Alessandro Monterosso, Filip Ivancic, Kumara Prasad Palanivel, Pierluigi Badon, Daniele Farro
Latvia

Ardora is an early stage, digital assistance of relatives of dementia patients. They use AI algorithms on audio patterns to track various care metrics to ultimately reduce care hours and alleviate stress for informal caregivers.
Founded: 2019
Founders: Mikus Krams
Lithuania
Brolis creates medical sensor technology and semiconductors which allow for better real-time monitoring and better analysis.
Founded: 2011
Founders: Augustinas Vizbaras, Dominykas Vizbaras, Kristijonas Vizbaras
The Netherlands

Using deep learning AI, Aidence allows computers to analyze medical images and provide detailed reports.
Founded: 2015
Founders: Jeroen van Duffelen, Mark-Jan Harte
Norway

No Isolation has built robots that allow chronically ill children to participate in school work from home. They have also created a device that allows seniors, who are not familiar with new tech, to communicate easily with relatives, e.g., their grandchildren. This is to tackle loneliness.
Founded: 2015
Founders: Karen Dolva, Marius Aabel, Matias Doyle
Poland

Their product is a personal device for real-time monitoring and treating lung-related diseases. Their portable spirometer is connected to a smartphone app.
Founded: 2015
Founders: Lukasz Kołtowski, Peter Bajtała
Portugal

Elsie gathers information on genetic tests and provides a centralized platform where physicians can use Elsie to find the correct genetic test for their needs, the related documentation/legal forms, and other information.
Founded: 2013
Founders: Carlos Faro, Carlos Fiolhais, Gonçalo Quadros, Nuno Arantes-Oliveira
Romania

With their wearable tech, one can measure air pollution in the air both inside and outside. Besides using algorithms to analyze air quality, they also provide suggestions for better breathing.
Founded: 2016
Russia

Doc+ provides on-demand medical services. One can call a doctor directly to their home, online consultations, electronic health record services, and more.
Founded: 2015
Founders: Alexey Ivanov, Dimitri Chandogin, Dmitry Plekhanov, Igor Kotlyar, Ruslan Zaydullin, Victor Belogub, Victor Sakulin
Serbia

The company has created a device that converts biomedical signals into data that a smartphone can process using their app. The smartphone then displays the information in a visual way.
Founded: 2016
Founders: Stevan Jokic
Slovenia

Doctrina shares short educational videos from pharmaceutical companies for medical professionals to watch so that they can provide the correct medicine and information to patients.
Founded: 2013
Founders: Jure Pučko, Tomaz Erjavec
Spain

Individuals can enter their symptoms, answer multiple choice questions given by the platform, and then Mediktor computes possible diseases and the level of urgency. One can also chat with medical specialists.
Founded: 2011
Founders: Cristian Pascual, Oscar García-Esquirol
Sweden

The Coala heart monitor allows you to analyze your heartbeat and ECG. This information is displayed on the companion app. This can be used to detect heart diseases and treat them early.
Founded: 2014
Founders: Magnus Sorlander, Philip Siberg
Switzerland
The Ava bracelet can be worn by women to track their cycle. Using the Ava app, women can predict which days they are most fertile and track hormonal changes, and ovulation, which can help screen for health issues.
Founded: 2014
Founders: Lea von Bidder, Pascal Koenig, Peter Stein, Philipp Tholen
Turkey
The Virasoft software improves digital pathology processes which can be analyzed for clinical diagnosis.
Founded: 2015
Founders: Gökhan Hatipoğlu, Samet Ayaltı
Ukraine

Bookimed is a medical center aggregator, with the platform including 320 of the top global hospitals. The clinics are sorted based on the treatments they offer. Their aim is to offer various medical solutions, which are verified by patient reviews. They are a first mover in medical tourism.
Founded: 2014
Founders: Evgeniy Kozlov, Evgeniy Khotyanov
The United Kingdom

Congenica offers a diagnostic decision support platform. It allows medical professionals to analyze genomes accurately.
Founded: 2013
Founders: Matthew Hurles, Nick Lench, Philip Beales, Richard Durbin, Thomas Weaver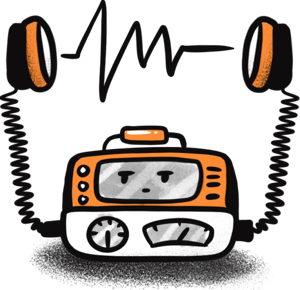 Future of MedTech
MedTech can be a life-saving technology. Whether it is for ourselves or for a loved one, we should care about the progress that is being made. Through centuries of medical innovation, especially in recent history, we are not only able to live longer but also better. As a result, we suffer less.
No one can be sure about the boundaries of how long we can live or how many diseases we can cure, but if we keep up our current rate of progress we might find out one day.
In this post, we have listed what Valuer.ai believes are the best MedTech startups in Europe. MedTech cannot be viewed in isolation, its close siblings, BioTech and HealthTech, must be considered when looking at this industry.
[Related article - How has Covid Affected the MedTech Industry]
Conclusion
In conclusion, we have seen that European MedTech startups are able to innovate greatly. They often leverage AI, Machine Learning, and Big Data, and usually, serve up to three key functions:
-Making it easier for patients to connect with medical centers or professionals.
-Creating new technology that is needed for medical research, helping with drug discovery, or creating better medical procedures.
-Helping the monitoring and diagnosis of patients, during one or more of the three stages of care: pre-care, during care, or post-care.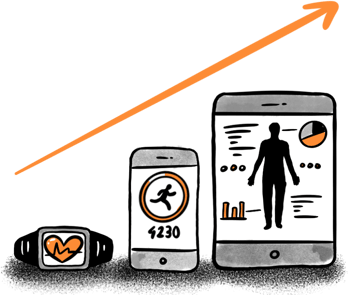 The MedTech startups often perform these three functions using either new devices, apps, or computer algorithms.
In 2018, the World Health Organization published a plan about research into pathogens, in case of disease outbreak called "Disease X". Disease X is a currently unknown deadly disease, which scientists are expecting will break out eventually.
The ensuing epidemic will be hard to deal with as we will lack proper countermeasures. For example, it may be resistant to antibiotics. As our use of antibiotics increases, the chances of a mutation that is resistant to antibiotics also increases. As AOL writes:
This epidemic could lead to millions of deaths. That's why the organization is pushing for more research for the unexpected: potential diseases stemming from an unknown source, created by nature or even humans.
MedTech will play an important role in dealing with such a threat if it were to occur. Europe, thanks in part to its startups, could be in a unique position to help deal with such an outbreak.
This is an extreme case, but with these kinds of technological advancements, Europe would be in a strong position to improve people's health, lifestyle, and ageing. The importance of MedTech cannot be understated.