Innovation is a difficult quest in many organizations, despite enormous commitments of leadership time and cost. Entrepreneurs have a hard time maintaining their performance, and many innovation projects fail, often lacking an innovation strategy in the first place.
Business strategies are simply a dedication to a set of logical, symbiotic ideas or practices targeted at accomplishing a certain competitive objective. Good business strategies help all the teams align, identify goals and policies, and direct activities around them. Companies establish their overall company strategy on a regular basis, as well as how other areas, such as marketing, administration, economics, and research and development, will back it.
When it comes to an innovation strategy, companies often make the same mistake: developing an innovation strategy that follows their business strategies. Why is this a mistake? Because the better option is to do it the other way around. This means that companies need to identify innovation projects first and then align their business strategies with these opportunities. This will allow them to stay on top of industry trends and top their business competitors.
Making this mistake costs a lot. Companies stay behind their business competitors who are following an innovation strategy. The truth is, too many business owners believe that in order to compete, they must provide better quality and service at a better cost. While it is true that a high-quality product and outstanding service is necessary, it will not be enough to outperform the competition. If you can't afford to develop the product like your rivals, you'll have to innovate the process.
You'll need to come up with a novel technique to get your goods to market, or an innovation strategy to undercut your business competitors' pricing without losing your profit margins. Valuer identified the problem of recognizing market opportunities and decided to tackle it with its AI-driven platform. Let's see how our innovation tool can help you outperform business competitors.
What's behind the Valuer platform?
Valuer uses clever, efficient AI and machine learning algorithms, as well as a vast online database, to assist you to uncover bespoke solutions, whether they're disruptive companies or unexplored markets that align with your innovation strategy. Furthermore, the easy-to-use intuitive Valuer platform has something to offer you regardless of your position (startup or investor) or growth stage. This may take the shape of a sneak peek at new market opportunities, strategic insight reports, or custom innovation radars that alert you when anything that meets your criteria hits the market.
[Related article - Best Platform for Identifying New Investment Opportunities]
Develop investment ideas for your company while also seeking fresh investment prospects. If that seems too broad, let's look at what Valuer has to offer in more detail.
How can the Valuer platform help you?
Let's dig into how the platform can get your innovation strategy off the ground. We will cover features of the platform and how they have been developed to maximize your return and get you two steps ahead of your competitors.
Innovate with the help of AI tools
Using unique AI and machine learning algorithms, Valuer's platform gathers millions of existing data points from worldwide industries. These algorithms will serve as your AI virtual assistant, aiding you in navigating the creativity of our platform.
This data is collected and converted into hundreds of languages and dialects using the process. This guarantees that our innovation platform offers trustworthy information from all geographical areas and organizes it in a way that provides the end-user with the information they want in an easily understandable style.
You don't need to assess data to improve decision-making. Valuer's AI tools take care of it instead. The platform bridges the gap between raw data and intelligent decisions by providing important insights so you can make data-driven decisions.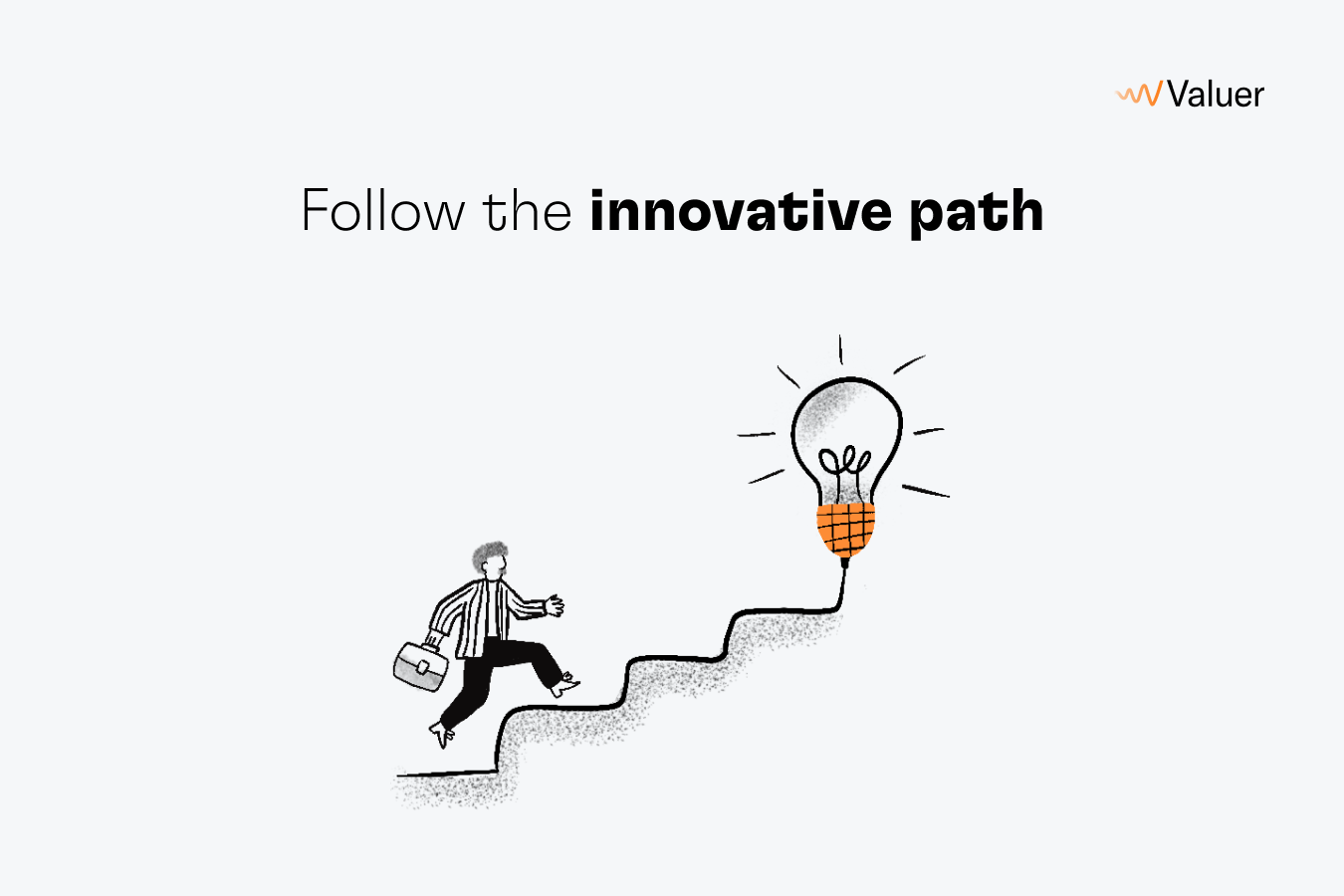 You have the option of training your AI virtual assistant as well. Although we'd want to believe we're all-knowing, we're not, and our AI's output will be restricted by the knowledge it receives on occasion. You can train it, though, by voting up or down on outcomes. This enables the AI virtual assistant to learn more about your business, your needs, and helps deliver desired results.
With our innovation platform, you not only receive an AI virtual assistant, but an overall platform that can help you identify and follow the most important and developing new technologies and market opportunities for your company, as well as provide detailed information about them. If you believe that cutting-edge technology is the way of the future, you're at the right place.
Use data for your innovation projects
Valuer's data-driven platform offers a complete innovation platform to assist businesses, accelerators, and venture capital firms in identifying new technologies, growth possibilities, and any other business solution.
Customers at multiple levels of their innovation pipeline, such as analyzing new and innovative technology, market expansion, or building creative and data-driven business strategies, can connect with Valuer's giant database of over 750,000 companies powered by AI and machine learning algorithms. There are free and premium versions available.
Based on your innovation projects and the probability of matching with a particular firm, our algorithm will suggest the right match for your business based on AI and machine learning.
To help you find the perfect fit, we've designed the Valuer score. The Valuer score is intended to help you navigate and choose organizations and technologies that suit your requirements. It consists of a set of criteria and information that the AI virtual assistant has compiled.
It simply matches a score to a firm on a scale of one to one hundred, depending on a number of variables such as success, growth prospects, maturity, organizational innovation, and sustainability, as well as comparisons to other companies in our database. This makes selecting which startups and organizations to partner with and invest in a lot easier, allowing you to focus on your creative enterprise.
The AI virtual assistant will match you with the correct business model, technology, specialty, and industry no matter where you are in the innovation pipeline. Through data insights provided by our AI, you'll discover fresh inventions you didn't know existed. Our sustainable startups excite us in terms of what they imply for a better future and the commercial investment opportunities they create.
Uncover valuable data-driven insights
We start by scanning the global innovation ecosystem for a macro picture of what ideas and activities are driving a market, allowing you to better understand and acquire more profound insights into an industry, technology, or how sustainability is applied, for example. As a result, a complete analysis of the market's performance is mapped out and polished.
The scan can assist you in determining how appealing a market is and how widely new innovative technologies are being adopted. These data insights will assist you in staying on top of any prospective market opportunities, both directly and indirectly.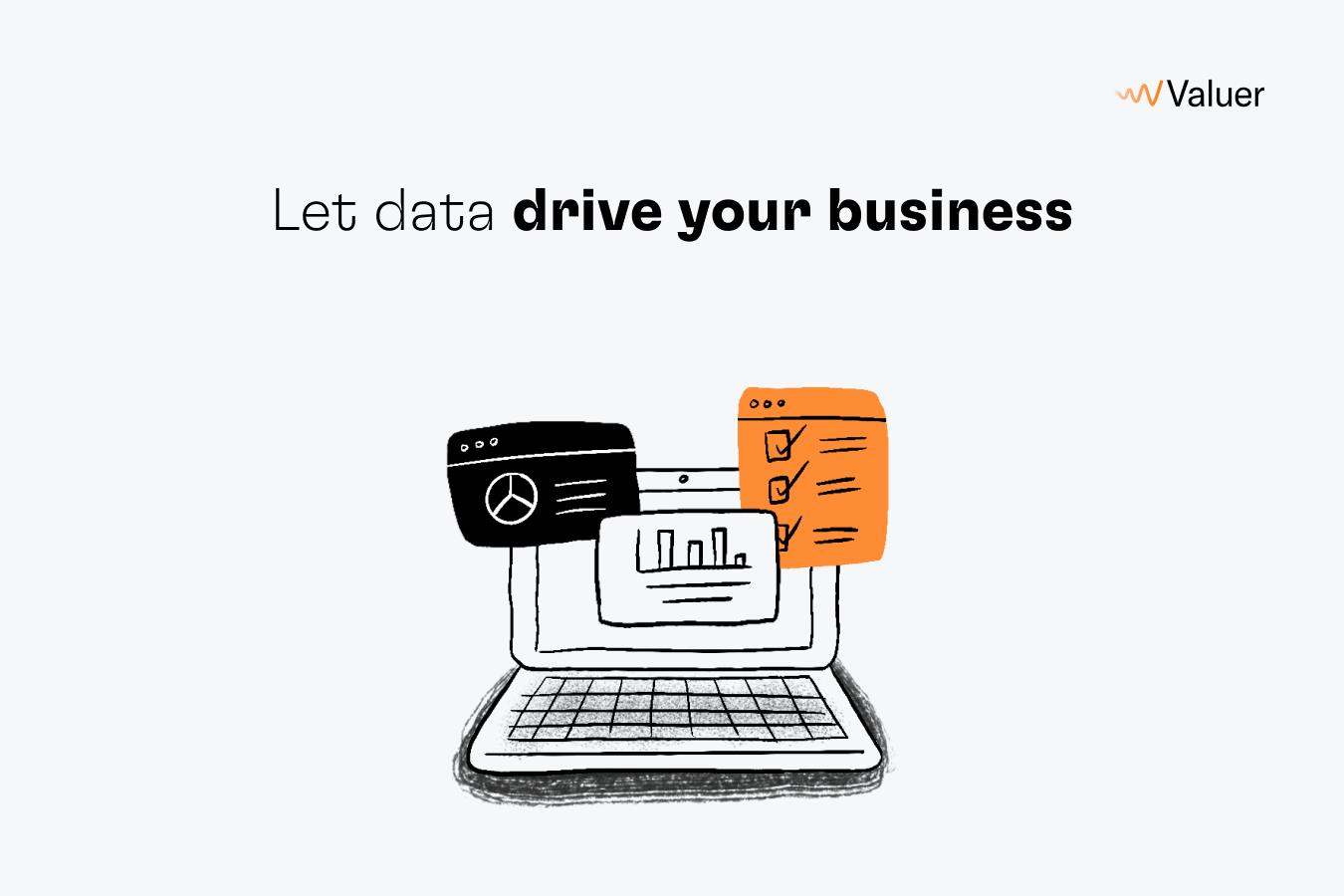 You may also use this to figure out how much time and money you should devote to the sector. The consumer may then focus on a suitable industry area and do a deeper dive into the business processes, products, and concepts utilized by successful firms in that market.
A personalized innovation platform
There are two sorts of searches available: quick searches and more structured searches. Simply type the URL of a firm you or your coworkers find intriguing into a quick search. Our AI will provide you with a quick summary of related businesses, sectors, and technology.
Alternatively, to use a structured search, type a few lines of what you're looking for in plain human text and some industry background. Our AI will find jobs for you and present you with firms that meet your criteria.
We've designed the platform in a way that allows you to customize and monitor your radar searches. Simply add search results to a radar - and we'll keep you and your team updated whenever anything new happens, whether you're searching for insights, market opportunities, or industries to watch.
Consider it a playlist. Add your favorites to a playlist, and your AI virtual assistant will keep an eye on them and notify you if anything new happens. You may set parameters for certain segments, sectors, technologies, businesses, or rivals using our radar tracking tool. You don't even have to be there to keep an eye on it. Create alerts to get notified anytime new revolutionary technologies, companies, or game-changing market opportunities are discovered.
The Valuer Innovation platform—simple and streamlined
Finding hidden gems is perhaps the most challenging aspect of scouting for new market opportunities. We've designed an engaging experience in which you'll be shown nearby firms, radars, and technology fast. It will never be as simple to jump into the innovation pipeline as it is now.
We've also made browsing our platform fun and straightforward, allowing users to interact with AI tools firsthand and their subsequent creative processes. Start by selecting what you're searching for: specific technology, a specific firm, an industry overview, or market trends; the platform has you covered. You may then engage with your A virtual assistant by explaining exactly what you're searching for.
You and your team will be able to keep on top of your industry and business competitors with our simple, easy-to-use interface. You may vote and make choices as a group as well. Our innovation platform makes it simple to navigate, teach the AI assistant, and analyze complicated KPIs. To get started, just choose your interests - trends, businesses, sectors, markets, or technologies.
Innovation equals collaboration
We understand that innovation projects are a group effort. Vote together, annotate, plan, and share the results with your team and other stakeholders. Our innovation platform serves as a hub for your team to provide comments on the findings of our system. Compile the most accurate communication opportunities with key stakeholders.
Valuer's approach may be used to onboard new team members and give them an equal understanding of the market, allowing them to collaborate and make informed decisions on whether to partner, collaborate, or acquire some of the best companies in the industry. We've also added any unique needs your company may have for integrating with us, whether from a management or database viewpoint. At the end of the day, the user will have their own digital innovation ecosystem.
When you collaborate with Valuer, you get expert personnel focused on your growth and digital transformation. This group, on the other hand, is not meant to replace your innovation team.
We understand how important it is for your business to be profitable and efficient. We aren't just another tool into which you must put your time and effort. Valuer provides specialized insight into several sectors, rather than offering solutions for a particular issue, as a traditional consultancy would. Because human knowledge is limited, you'll be able to see options you didn't even know existed with the aid of our AI-driven platform.
Take advantage of our additional resources
To help you get the most out of our platform, we've introduced support and playbooks. Our staff and support structure are always available to assist you in getting the ball rolling on innovation. Also, don't overlook the value of good material; we have thought leadership articles, ebooks, case studies, and reports available to assist you in developing your business solutions and inventive curiosity. This is something that other systems and databases just don't have, and it's something we can offer.
How to stay ahead of your business competitors
Implementing sound innovation strategies that lead to actionable change is the way you can ensure that your organization stays one step ahead of your business competitors. However, as we stated before, the innovative journey can be a long and bumpy road.
This is where Valuer can step in and help make sure that you stay ahead of the innovative curve, on top of your industry, and ahead of your competitors. We make this happen through our AI algorithm backbone that supports all the features on the innovation platform.
This ensures you get the insights you need and guarantees that the data you get is accurate and actionable. Because at the end of the day, to stay one step ahead of your competitors you need to be able to discover the market opportunities and disruptive technologies before anyone else. And the Valuer platform is the easiest way to ensure that you spot your next golden opportunity and that you always remain one step in front and never two steps behind.