*Updated September 2022
Obtaining and maintaining a competitive advantage is a challenging quest in many organizations, despite the enormous amounts of resources that go into identifying trends and emerging technologies. One barrier to this is that the access to innovation-related knowledge, disruptive companies, and emerging tech is sparse and spread across markets and industries, most of the time outside the scope of many innovation and R&D professionals.
Not to mention the resources that go into a cost/benefit analysis and assessing risk once an investment or solution is considered. Simply, staying ahead of the competition is a resource-intense and never-ending process.
In this article, we want to provide a solution to the barriers that arise when attempting to stay ahead of the curve and ahead of competitors. We will highlight our platform and how you can use certain features to maximize efficiency when looking to spot market and industry trends, risk assessing technologies and investment opportunities, and when looking to find solutions to your organization's future capabilities and product offerings.
What's behind the Valuer platform?
Valuer uses AI and machine learning algorithms in conjunction with a vast database and research team to assist you and your organizational needs, whether they're disruptive companies or unexplored markets and technologies that align with your innovation strategy. The database and AI are the backbone of our platform and services and ensure that your dive into innovation/research and development with Valuer is efficient and reliable.
How can the Valuer platform help you?
Below, we will examine the specific ways in which the platform can assist in the R&D and innovation processes. Expect to learn more about the platform's features and efficiency as well as how the platform will help keep you ahead of your competitors.
Search and browse reliably
Currently, on the platform, we have three different types of search features. One of these search features is a company search, where you can explore companies using specific technologies or solutions. There is also a look-alikes search, where you can find startups and companies similar to the one you type into your search query, and a patent search, where you can use a patent abstract to find companies using similar technologies.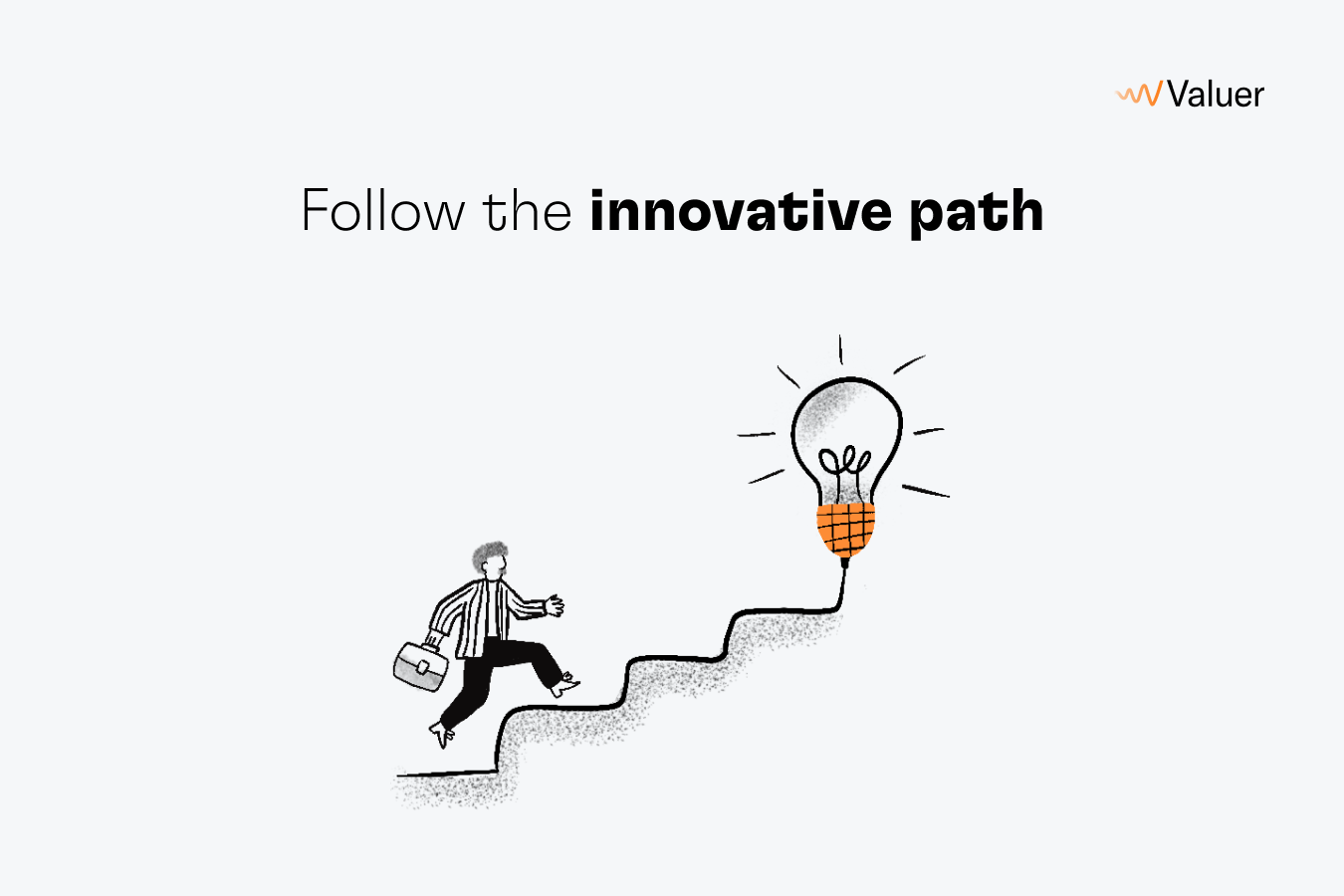 What ensures that the platform understands your input and provides you with a relevant output is the use of Natural Language Processing (NLP). The NLP model we employ is a refined version of BERT, which allows our users access to reliable information without having to be specific in their rhetoric when typing in their search query.
These search features allow you to quickly browse through relevant companies from our database, significantly cutting down on the time it takes to identify investment targets as well as the time it takes to look into solutions and technologies your competitors are using.
Explore a database of companies
Our platform can become a useful tool when looking into vetting specific startups as part of a due diligence process or risk analysis. First off, company profiles on our platform provide you with a description of the company and other details such as their funding stage, contact information, founders, etc. This is to give the user a quick general overview of that particular firm. To streamline this process even further, each company profile will have a match score attached to it.
This score is a percentage score showing you how close of a match a company profile is to your initial search query. The score can be extremely useful when browsing through profiles and vetting the ones that you want to take a deeper dive into.
Once you've landed on a company profile you'd like to dig more into, you can request to "enrich" the company profile. This company profile enrichment is a report conducted by our research team, in conjunction with the AI and database, that will provide you with in-depth insights and data on five key target areas of the company you're looking into.

These five areas are– business model, value proposition, product portfolio, market opportunities, and achievements. And if you need anything that's not listed there, reach out to us, and we can help you out. Company enrichment is an easy way to get in-depth data on any company you want, making it a viable tool for staying ahead of your industry competitors.
Uncover valuable insights
One key area you want to unlock using our platform is the ability to use our services to validate and future-proof your targets, whether that be in investment, future products, business solutions, etc. Some examples of features from our platform that can help you achieve these goals are Explore Industries, Explore Technologies, and our Bespoke Reports.
Explore Industries
Use the Explore Industries feature to get an instant overview of your particular industry. We map out each industry by sub-industries we have identified and the startups that make up these various sub-industries. Use the feature to also browse through all the startups that make up the industry as a whole and get a deeper understanding of where the technological trends and industry focus are being directed towards.
Explore Technologies
The Explore Technologies feature allows a user to browse through various technologies in order to find one that fits what they are looking for. Here, you also get access to a list of all the companies listed in our database that are developing or applying these technologies.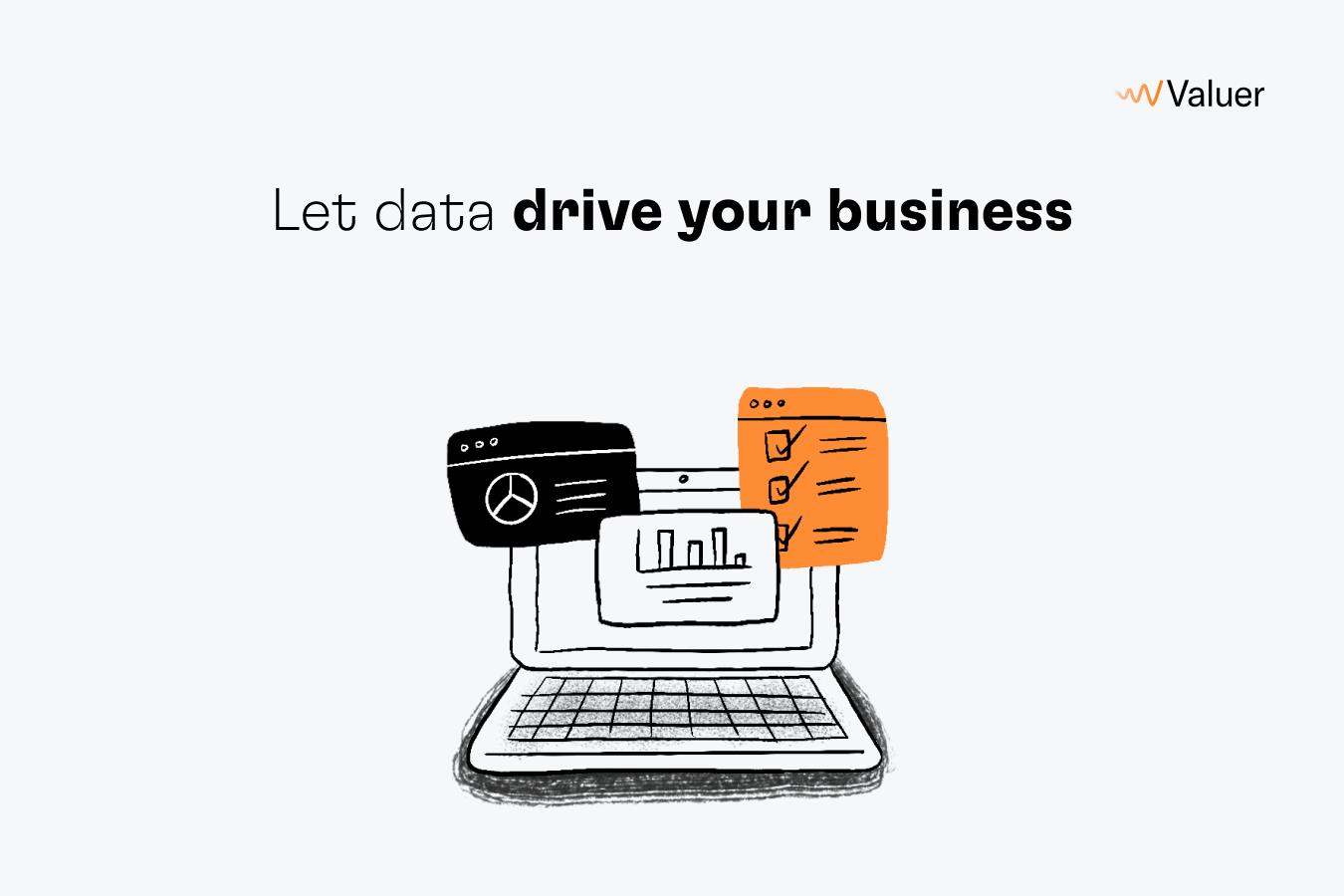 Moreover, you can also order a "Technology deep-dive" report through this feature. This report is similar to the company enrichment, except that it focuses on a particular technology. With this report, you get a description along with the technology's applications, benefits, maturity, market opportunities, and sustainable outlook.
Bespoke reports
Bespoke reports are a tailor-fit research report done by our team using our database and platform addressing any particular area you want insights on. You work with our team to specify what you want to be addressed or analyzed in the report, as well as the format you would like the analysis to be in, and we will do the research side of things and compile the report for you.
The Valuer platform: simple and streamlined
We understand how important it is for your business to be profitable and efficient. We aren't just another tool into which you must put your time and effort. Our platform is designed to be intuitive, easy to use, and aims to streamline the overall innovation and investment processes. Each one of our features is built so you can navigate results quickly. You can filter results, get a quick data overview of the companies listed, vote, and even comment on profiles.
Once you find a company you are interested in, you can also save the profile to a personal "Radar," which lets you archive profiles you have seen and want to get back to. This way, you can swiftly browse through hundreds or thousands of companies and know which ones you've already looked into. Furthermore, if you need help with any service we offer, we provide plenty of material and have a team ready to assist you.
The Valuer Innovation platform—simple and streamlined
Finding hidden gems is perhaps the most challenging aspect of scouting for new market opportunities. We've designed an engaging experience in which you'll be shown nearby firms, radars, and technology fast. It will never be as simple to jump into the innovation pipeline as it is now.
We've also made browsing our platform fun and straightforward, allowing users to interact with AI tools firsthand and their subsequent creative processes. Start by selecting what you're searching for: specific technology, a specific firm, an industry overview, or market trends; the platform has you covered. You may then engage with your A virtual assistant by explaining exactly what you're searching for.
You and your team will be able to keep on top of your industry and business competitors with our simple, easy-to-use interface. You may vote and make choices as a group as well. Our innovation platform makes it simple to navigate, teach the AI assistant, and analyze complicated KPIs. To get started, just choose your interests - trends, businesses, sectors, markets, or technologies.
Integrate Valuer alongside you team
We don't want to replace your innovation or R&D team within your organization. Instead, we're designed to integrate within your own established processes and provide valuable assets that your team can take advantage of.
Our platform allows users to onboard team members efficiently and provides enterprises with the adequate tools to integrate with us. In the end, you can design your own digital innovation ecosystem.
How to stay ahead of your business competitors and become data-driven
Reducing the time it takes to find the right business solution is one thing our services aim to help with, but where the platform can really shine is helping you explore the unknowns in business and technology and helping you discover the opportunities that you may not have known existed.
Simply put, the Valuer platform assists you in discovering unexplored opportunities that meet your specific innovation requirements. So far, we've helped organizations like BMW, PwC, Microsoft, Deloitte, and Grundfos, among others, discover various business opportunities down different lanes.
And implementing sound strategies that lead to actionable change is the way you can ensure that your organization stays one step ahead of your business competitors. However, as we stated before, that journey can be a long and bumpy road.
This is where Valuer can step in and help make sure that you stay ahead of the curve, on top of your industry, and ahead of your competitors. Our platform and services ensure that you get the data-driven insights you need and guarantees that the information you get is accurate and actionable.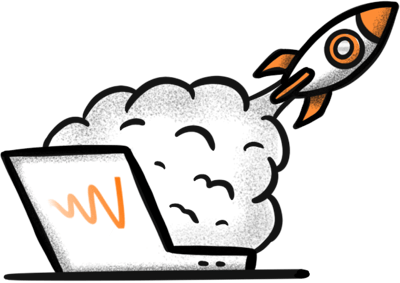 Because at the end of the day, to stay one step ahead of your competitors, you need to be able to discover the next significant market opportunities and disruptive technologies before anyone else. And the Valuer platform is the easiest way to ensure that you spot your next golden opportunity and that you always remain one step in front and never two steps behind.