*Updated September 2022
In this article, we outline what you can get out of using Valuer as a whole. We will cover the features of the platform and what they entail. Then, use examples of how you can use our platform and services as a data-driven solution that benefits your personal and or organizational needs, whether you're working in an innovation team for a large corporation, an organization looking into acquisitions or business collaboration, an investment or finance professional, such as a VC or angel investor, or an R&D professional.
So let's jump into it, and hopefully, you can then pull from these examples what your return on investment could potentially reach when your business and or investment strategy is paired with our data-driven tool and services.
How does Valuer's platform work?
Let's kick off the article with how the platform works, i.e, the inner engine of Valuer. The foundation of the app is the database. Our database comprises millions of data points on companies compiled by data scraping. To ensure the scraped information is reliable, the platform uses filters to collect only relevant information. These data points are then collected, translated, and used to make the profiles and platform features.
When using any search feature on our platform, you can type however detailed a search query you want into the search engine as the AI assistant will understand it. This is accomplished by using a natural language processing (NLP) model. Our NLP model is based on a refined version of BERT, which takes the keywords and semantics of your search query and translates that into results. This allows users access to relevant information without being specific in their rhetoric and allows for flexibility in your inquiry. It helps to ensure that your results are relevant and reliable.
What do you get with Valuer?
Now, you're probably curious about the platform features and services we provide. In this section, we'll walk you through the features and what they provide.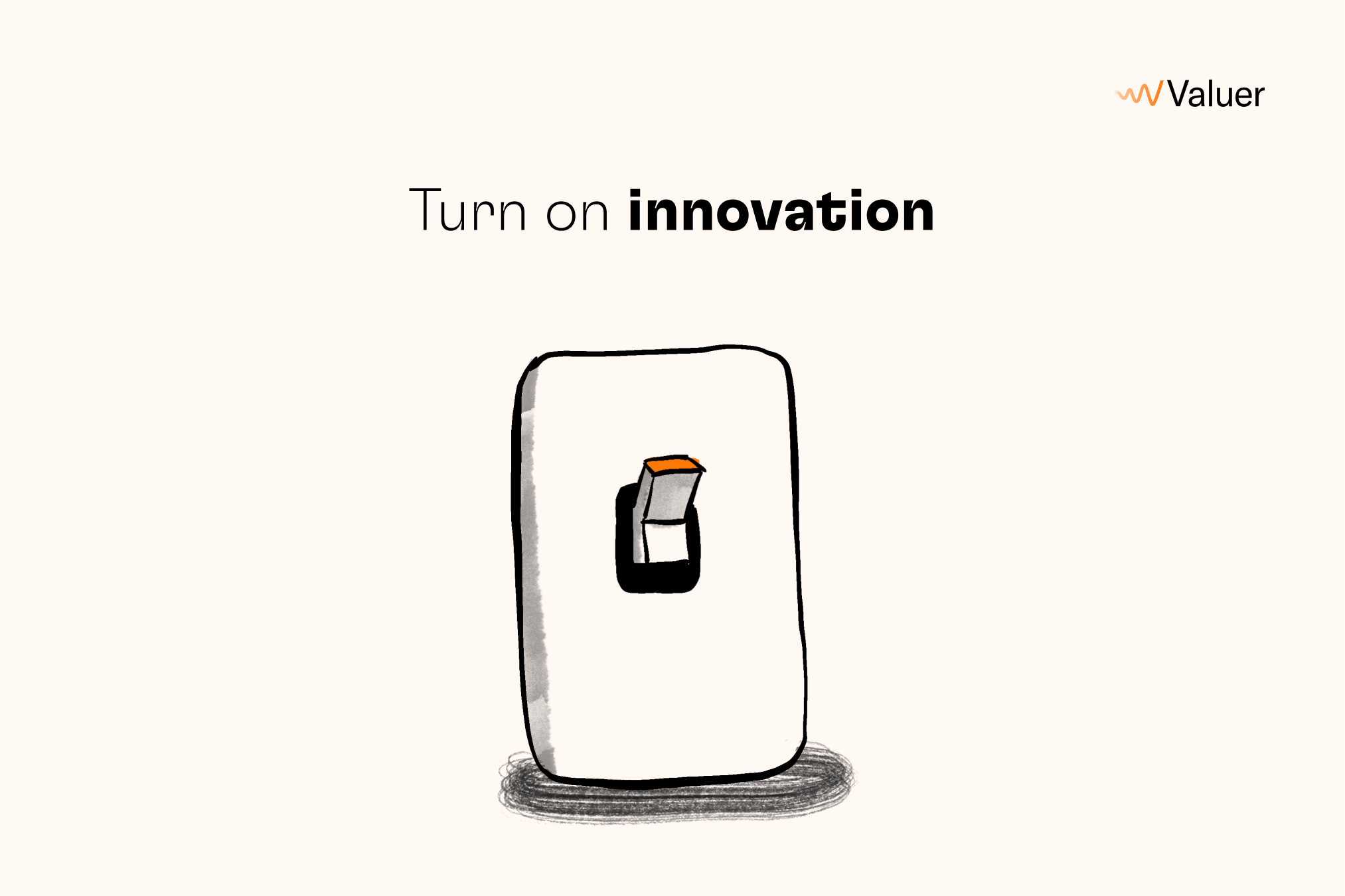 Search features, enrichment reports, and match score
Let's start off talking about the two search functions we have on the platform, which are the "company search" and "look-alikes" search. The general search works much like any search engine, type in anything you are curious about and want to look into, and from there, you can select any specific industries and sub-industries that you want to hone in on, and the platform will generate a results list of all the companies within your parameters.
The look-alikes search is a bit different in that it is meant for you to find similar and specific companies quicker. How it works is that you type in a company you like or are interested in, and then the platform will find and generate a list of all the similar companies to the one you initially searched.
To navigate and wade through your search results a bit easier, each company profile is fitted with a "match score." This is simply a percentage of how much of a match a company is to your initial search query. Now, when you've found a company you like and want to get even more information on that particular company, users can order a company enrichment report.
These reports, compiled by our research team and AI, will provide in-depth data on six areas of a company– its business model, value proposition, product portfolio, market opportunities, awards & achievements, and a technological overview. Here, you can take a look at an example of a company profile if you'd like.
Explore industries and explore technologies
What's unique about the "explore industries" feature is that it allows a user to select an industry and get an instant overview of it through a cluster map generated by our platform that groups startups by their sub-industry. Here, you can easily see where sub-industries interconnect or diverge, which is based on companies that develop similar technologies or similar solutions. In each industry profile, there is also a list of all the companies in the database that reside within that industry. Take a look at an example of industry profile example here.
"Explore technologies" is a feature on the platform that provides a list of various technologies, and each technology has a separate profile with a description, relevant industries, sub-industries, and a list of relevant companies. What makes this feature stand out is that you can order a "technology deep-dive" report through this feature.
[Related Article - How to Use Valuer to Do a Deep-Dive on Specific Tech]
This report is essentially an in-depth look into a particular technology that our research team will put together. This report will focus on five specific areas, which are– detailed description, applications, maturity, market predictions, and sustainability.
Bespoke analysts reports
Bespoke analysts reports are research papers intended to help you gain data-driven insights into any number of sub-industries, technologies, companies, or pretty much anything you want to dive into. Our team of researchers will work with you to define the optimal format of the report, and during this process, you can specify the number of sub-industries, technologies, or companies you want to include and pick which format you'd like to have the analysis in.
The purpose of this service is to tailor a report specific to your needs. That means if you need help defining the report's scope, our sales representatives and technology experts can help you choose the focus and define the contents that will be included.
What these features mean to you
Now that we have the platform features outlined, we can move on to how these features can benefit various organizations, teams, and professionals across industries and sectors.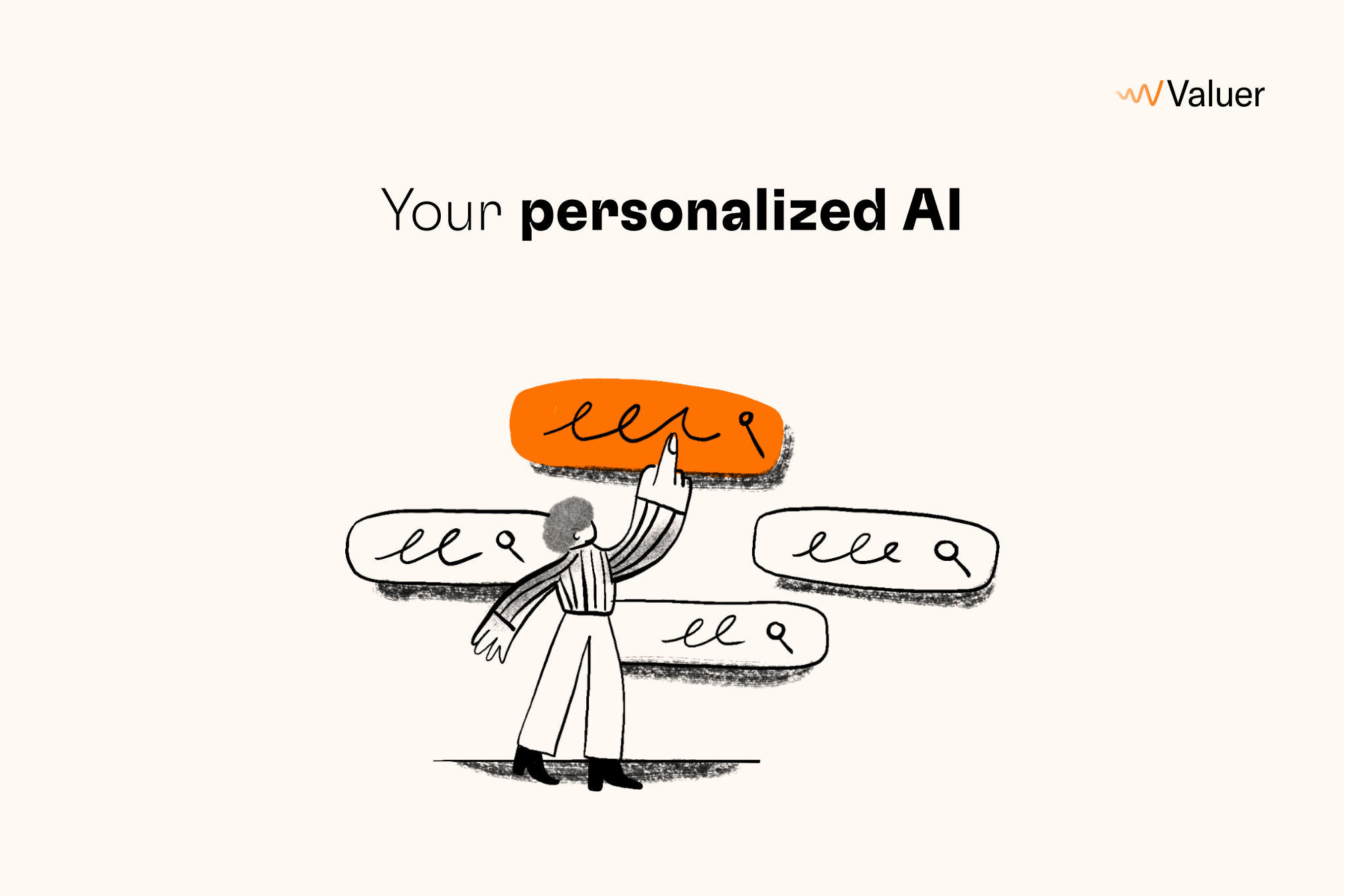 How to innovate with Valuer
We'll start with the innovation and R&D side of things, namely how companies/corporations and professionals targeting innovation or research and development can benefit from our services.

The core application of our platform is that it is designed to be a tool that is used alongside your innovation and R&D teams to streamline workflows. The two search features allow you to spot companies developing and implementing innovative technologies and solutions quickly and reliably. With these two features, you can find innovative solutions you didn't know existed, discover what competitors have in their pipeline, and also open the door to collaborative innovation.
The "explore industries" and "explore technologies" feature allow you to dive further into innovation and technology trends. Explore industries is designed to quickly spot where sub-industries and technologies converge and diverge, letting you spot industry trends, new areas of innovation, and ways to spot companies within these innovation "hotspots." The explore technologies feature allows you to go through any technology you are interested in to get in-depth information and reports on these technologies, as well as discover the startups that develop and implement them.

These two features can be incredibly useful for, let's say, an R&D professional looking to spot new technologies to implement into their organizational processes and workflows. Or, for instance, a corporation looking to find various technological solutions and new business opportunities within their industry, as well as speed up the due diligence process regarding business collaboration and innovation.

Not to mention, for anything that you cannot find on the app or want insights on an extremely specific niche or area, you can order bespoke reports from us as well.
Investment opportunities with Valuer
For investment/finance professionals or organizations interested in business collaboration or acquisitions, using Valuer is quite beneficial as it will streamline due diligence and discovery processes, not to mention the investment opportunities the platform can open up with relative ease.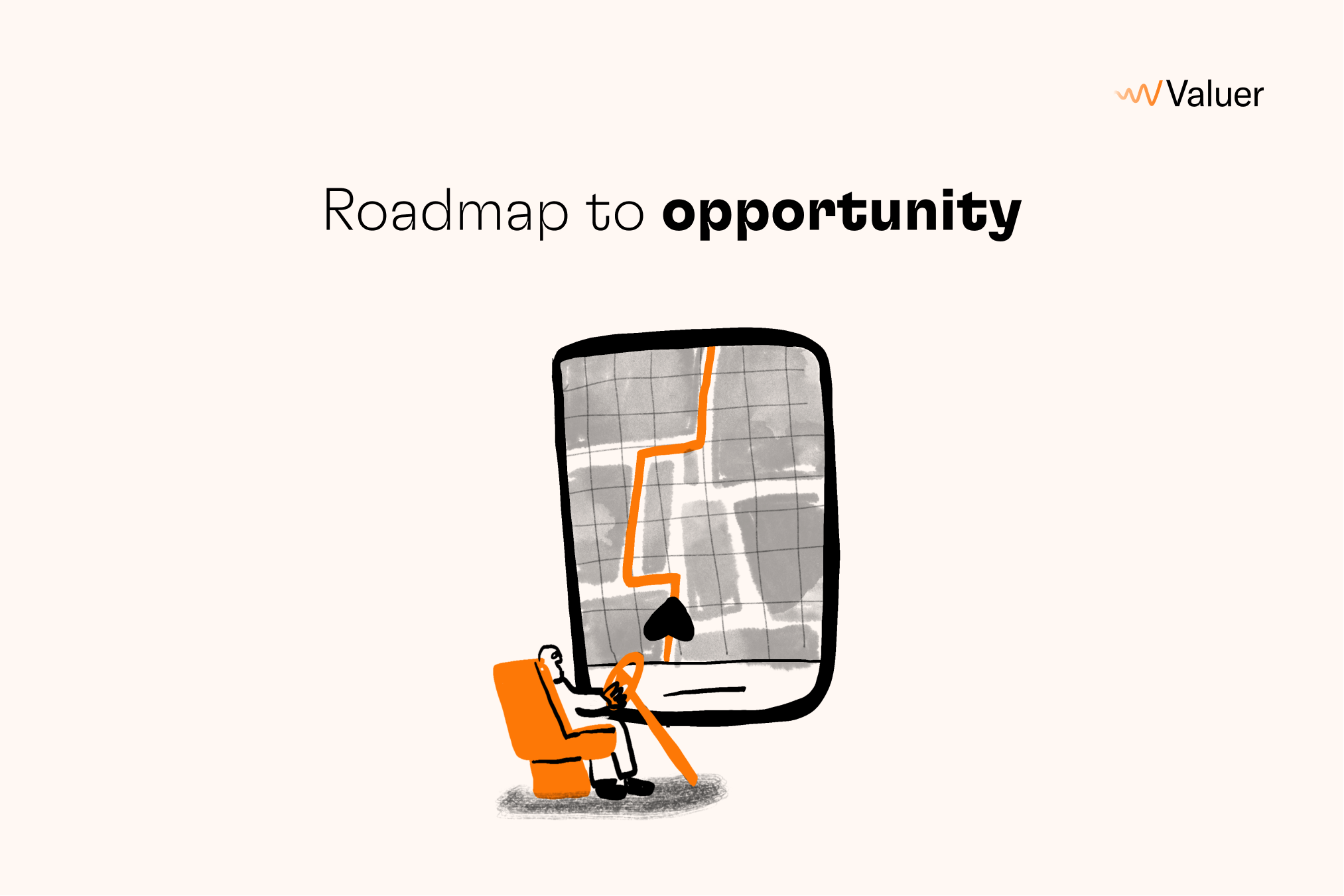 Use the search functions to explore any investment area you want to explore, find innovative startups, and order enrichment reports on the companies you want to get more in-depth data on. Use "explore technologies'' and "explore industries" to find startups specifically working within these technological fields and spot sub-industries and technological areas that are primed with investment opportunities.
Also, users can employ the "radars" feature to compile their own list of companies that they want to track the progress of. All these features make the due diligence process much easier and can improve deal flows tenfold, not to mention cutting the time it takes to discover and spot new market trends. And potentially offer up some diamond in the rough potential investments you may otherwise not have been privy to beforehand.
Your new strategic tool
To answer the question of what's the ROI of the Valuer Platform, and what it boils down to is how it can help bridge the gap between actionable insights and the endless amounts of data that is out there on various markets, industries, technologies, companies, etc. It's how it can trim the inefficient fat around the discovery process and due diligence, saving organizations and teams resources.
It's how it can help transform a company's innovation strategy and how it can help innovation teams save time. It's how the platform can help research and development spot new technologies and vet them with ease or how investment professionals can use the platform to discover new investment opportunities efficiently and in helping to widen your deal flow.
Valuer's platform and services assist you in identifying any untapped market opportunities and firms that meet your specific innovation requirements through reliable data. And we are by no means a finished product, as we are constantly trying to add new features that will help our clients and have easier access to in-depth insights across the platform. The versatility of our platform makes us the one-stop shop for investment and innovation.