Sustaining revenues and profits in today's corporate climate is never secure. Product and service life cycles are becoming shorter due to technological innovation, business models are changing, and new rivals from outside the industry are entering the market. But this ebb and flow of global industry isn't a bad thing, rather it opens the door to new market opportunities.
This continuous insecurity necessitates the pursuit of new business opportunities. And to keep up with the changing tide, companies will have to switch up their game plan towards data-driven insights to drive their development.
How to identify new business and
growth opportunities?
Identifying new business and growth opportunities is clearly essential for any business looking to survive and adapt to new market developments. But it's usually not a clear path to go down with many speed bumps along the way. Any innovation venture or identifying a new market opportunity is daunting and time consuming.
[Related Article - Accelerating New Growth with Data-driven Innovation]
Here are some ways we see companies looking to start their search for their new market opportunity or for their next innovation venture:
Innovation
teams
Innovation is clearly one key way in finding new business opportunities disrupting markets and innovation discovery. Innovation teams within companies can help facilitate that, whether they are internal or external, such as consultancies or innovation accelerators, are commonplace among companies looking for growth opportunities.
Identify innovative startups
One way to spot a new business or market opportunity is to identify disruptive startups that are developing innovative technologies or have come up with an innovative business solution. From here, companies should follow suit to facilitate business collaboration between both companies.
It's a way for startups to get access to the resources a large corporation or company has and is beneficial for the large corporation or business because they get access to the flexibility and innovation that comes with a startup. However, how a company goes about identifying disruptive startups is another issue, as the leg work that has to be done is time-consuming.
It also hinges on whatever innovation or R&D team that has been allocated to the task. That is not saying that innovation teams are inefficient, but rather that these teams rely on the specific knowledge and fields these groups are experts in, which could potentially overlook viable startups in the identification process.
Analyzing the competition
Conducting a competitive analysis will help you to determine what other companies are doing, and, more crucially, what they are not doing. Where are they collapsing? What exactly are they doing correctly? What draws customers to them rather than you? Analyzing your rivals will assist you in identifying crucial business possibilities to broaden your market reach and improve your products and services.
Stay alert for new industry trends and innovative technologies
Following trends is essential to keeping up with your competitors. This is an ongoing process that should be a mandatory part of every company's core activities. Your innovations team should always be on top of all things happening within your market and on the lookout for growth opportunities and innovative technologies.
How can Valuer help you identify new business opportunities?
We at Valuer would like to help you get accurate industry information easily by relying on our AI-based platform, collecting thousands of data points, and translating them into actionable insights, allowing you to make data-driven decisions. We've identified these key features of how businesses tend to identify new business opportunities and stay on top of market development.
What our platform does is streamline the process, we take the pain out of the innovative process and introduce a better way of identifying your next market opportunity.
With that said here are the 10 features of Valuer's platform you can use to identify new business opportunities:
1. AI-based algorithms creating a platform for innovation
Valuer's platform harvests millions of existing data points from global industries using proprietary machine learning techniques. These algorithms will act as your AI helper, assisting you in navigating our platform's inventiveness.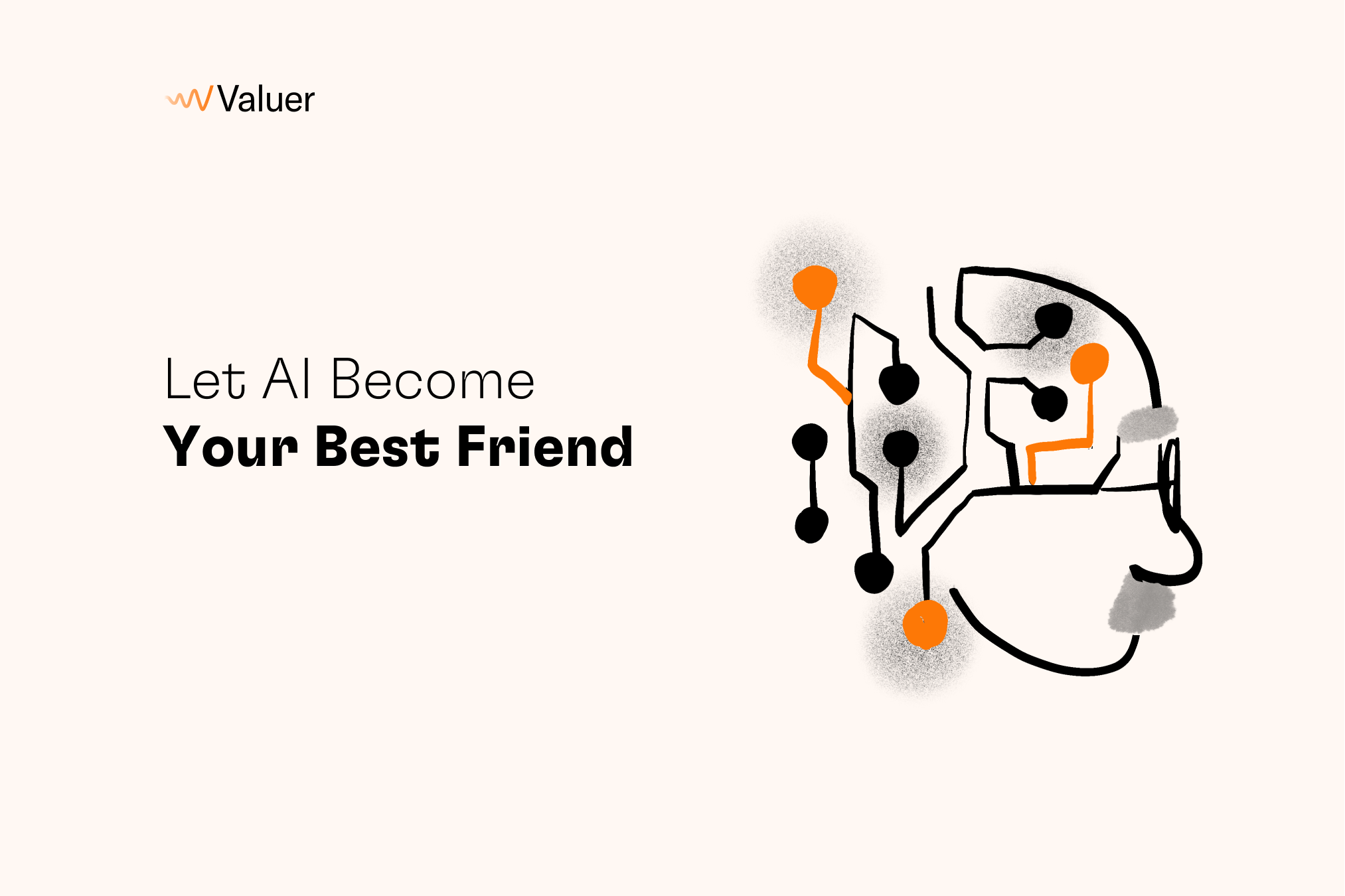 The procedure gathers this data and converts it into hundreds of languages and dialects. This ensures that our innovation platform provides reliable information from all geographical locations and arranges it in a way that gives the end-user the info they need in a way they can understand it.
To enhance decision-making, the user does not need to evaluate data. Instead, Valuer's AI-based algorithms do it. With significant data-driven insights, the platform fills the gap between raw information and intelligent choices.
We also provide you the option of training your AI assistant. Although we'd like to think we're all-knowing, we're not; thus, our AI's output will occasionally be limited by the information it gets. You may, however, train it by voting up or down on results. This will help us get a better understanding of your company and be able to provide the outcomes you were hoping for.
You don't only get an AI with our platform, but also one that can help you find and track the most critical and emerging innovative technologies for your organization, as well as give extensive information about them. If innovative technology is the future, you've come to the right place.
2. Find the perfect match with our data-driven platform
Valuer's data-driven platform provides an end-to-end innovation pipeline to help corporations, accelerators, and venture capital firms find innovative technologies, growth opportunities, and any business solution needed.
Valuer's massive database of over 700,000 companies, powered by machine learning algorithms, can connect customers at various stages of their innovation journey, such as studying new and innovative technology or market development or building creative business models, with free and premium versions available.
Our algorithm, based on AI and machine learning, will give you recommendations on the perfect match for your business, based on your innovation preferences and the percentage of matching with a certain company.
3. Choose your fit with the Valuer score
The Valuer score is designed to assist you in navigating and selecting companies and technologies that are a good fit for your needs. What it is is a collection of criteria and facts that our AI has determined.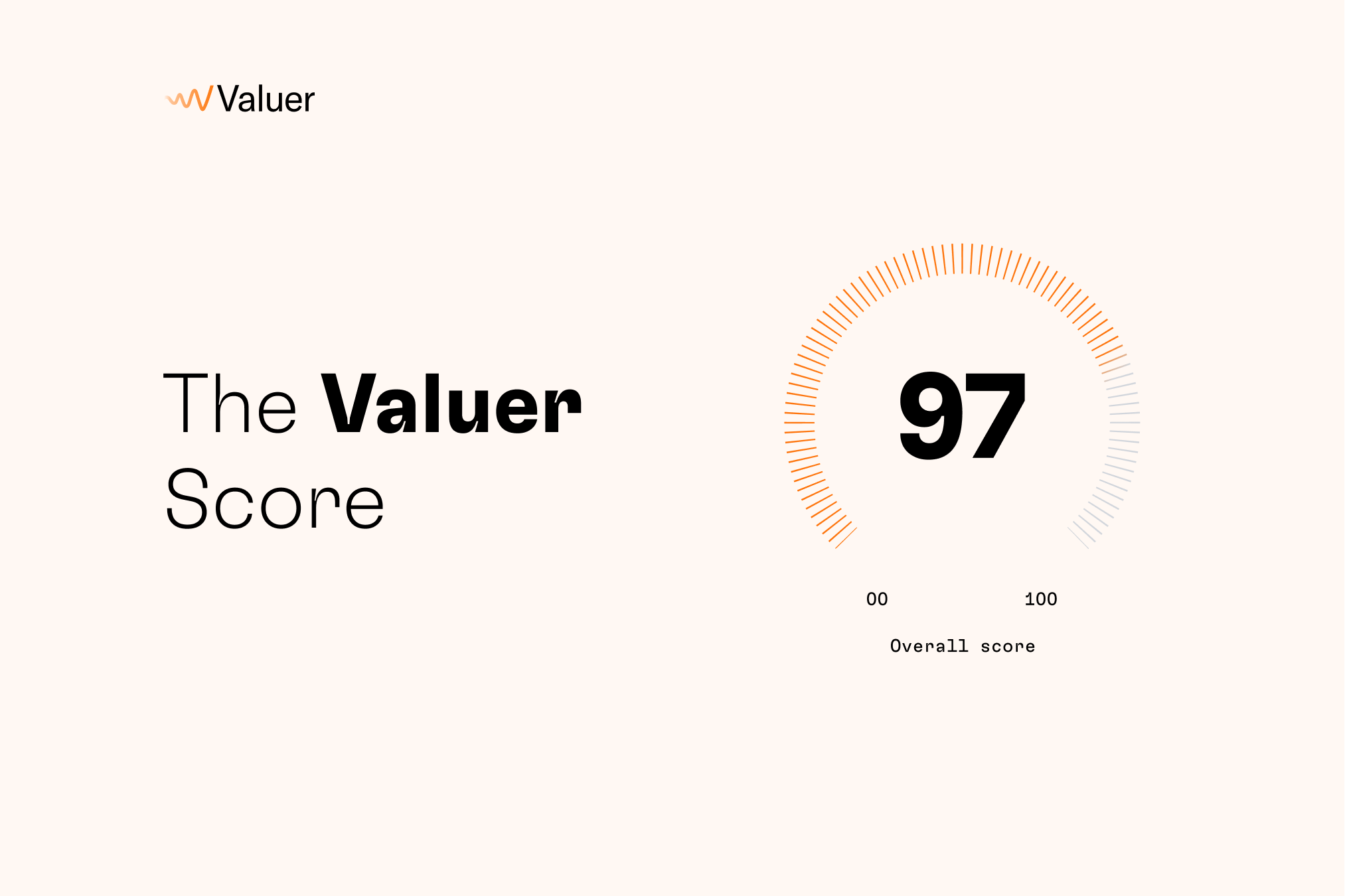 It simply assigns a score to a company on a scale of 1 to 100, reflecting a collection of factors based on its performance, growth potential, maturity, innovativeness, and sustainability, as well as comparisons to other companies in our database. This makes deciding on which startups and businesses to work with and invest in much more effortless, making your innovative venture easier.
4. Create your customized radars
Within our innovation platform, we've built a radar tracking tool that allows you to define criteria for specific segments, sectors, technologies, firms, or competitors. You don't even have to be present to monitor it. Set up alerts to get notified whenever a new innovative technology, startup, or game-changing market opportunity appears on the radar.
5. Target sectors to get an overview
Regardless of what you're searching for—insights, businesses, or industries, we'll keep you and your team updated when something new happens. It works like Spotify. You add your favorite artists and then get notifications about their recent activities.
In Valuer, a disruption radar has got your back by always being on the lookout for any new market opportunity, innovative technology, and/or startup. Quick search and structured search are the two types of searches we made available for you.
Simply type the URL of a firm you or your team members find intriguing into a quick search. Our AI will provide you with a summary of related businesses, sectors, and technologies.
Alternatively, if you want to utilize structured search, type a few lines of what you're looking for in plain human text and provide some context in terms of areas of interest. Our AI will present you with companies that meet your criteria.
6. Find new market trends and innovative technologies
Diving into the unknown is perhaps the most challenging aspect of exploring new ideas or businesses. We've designed an engaging experience where you'll be shown relevant enterprises, radars, and technologies fast. It will never be as simple to delve into the realm of invention and innovation as it is now.
We've also made browsing our platform enjoyable and straightforward, allowing people to interact with AI and the opportunities that result from it. To begin, just select what you're searching for: specific technology, a single firm, a sector overview, or market trends. Hey, whatever it is we got you covered!
7. Find startups and companies specifically or generate a list of companies along your search parameters
Do you want to diversify your business portfolio? When it comes to expanding your company's reach and breadth, having the tools to identify, follow, and monitor the newest developments in specific sectors is critical. That is exactly what our platform allows you to accomplish. Define and add parameters to the sectors you wish to watch, then add them to your radar to stay on top of the latest and greatest coming out of those sectors.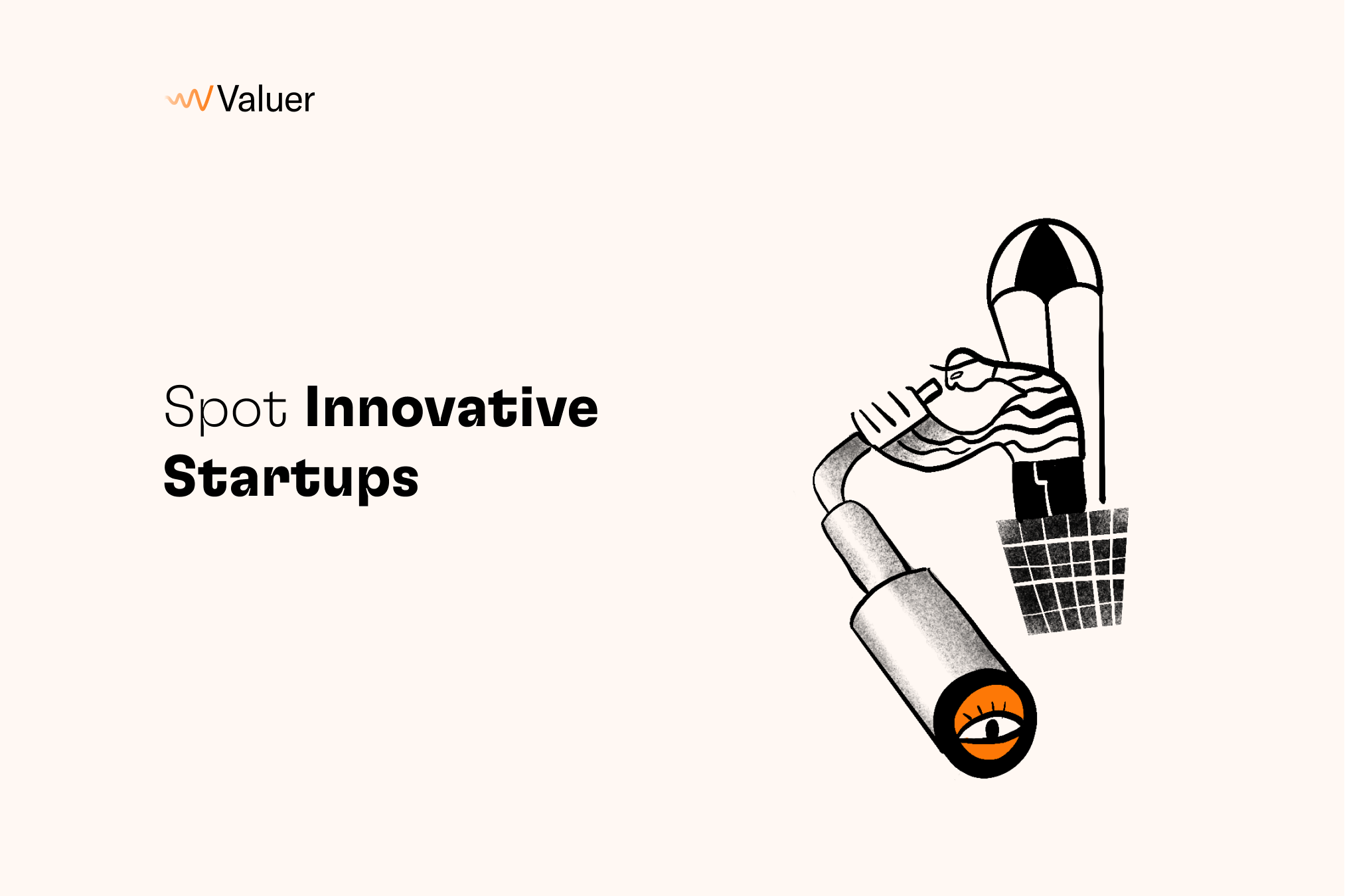 You can engage with your AI assistant by explaining exactly what you're searching for. Then you just choose your industry(s) and sub-sector(s), and you're ready to go.
8. Request reports
We understand that in order to gain a clearer perspective, a thorough deep dive is sometimes required. To help you get the most out of our innovation platform, we've introduced support and playbooks.
Our in-house analysts study and deliver customized research on the objectives, industries, technologies, or clusters you want, whether for your own research or for the needs of your stakeholders. Our team and support structure are always available to assist you in getting the ball rolling on innovation.
Also, don't overlook the value of good material; we have thought leadership articles, ebooks, case studies, and reports available to assist you to polish your business solutions and curiosity. This is something that other systems and databases just don't have, and it's something we can offer.
A list and some basic company information are sometimes all you need to get started with. You might wish to be able to grasp the whole spectrum at other times. Simply purchase a study, and our experts will give you qualitative information on those companies, including their business plan, product/service model, and more.
9. Integrate our tool into your innovation team
We recognize that invention is a collaborative endeavor. Vote as a group, annotate, plan, and share the findings with your team and other stakeholders. Our innovation platform provides a central point for your team to exchange feedback on our system's findings. Compile the most accurate opportunities to communicate with important stakeholders.
Clients can use Valuer's methodology to onboard new team members and give them an equal grasp of the market, allowing them to cooperate and make educated decisions about whether to partner, collaborate, or purchase some of the finest players in the sector. If your organization has specific requirements for integrating with us, either from a management or database standpoint, we've included those as well. After all is said and done, the customer will have their own digital innovation ecosystem.
You receive specialized staff focused on your growth and digital transformation when you work with Valuer. This team, however, is not intended to take the role of your innovation team.
We realize how essential it is for your operations to be successful and efficient. We're not just another tool on which you must invest your time. Instead of providing answers for a single subject, like a typical consultancy would, Valuer offers specialized insight into a variety of industries. With our AI's help, you'll be able to spot possibilities you didn't even know existed because human knowledge is limited, unfortunately.
10. Data-driven insights
We begin by scanning the global innovation ecosystem for a macro view of what ideas and activities are driving the sector, allowing you to better understand and gain deeper insights into an industry, technologies, or how, for example, sustainability is implemented. Consequently, polishing a complete overview of the market's performance and a map of the region's key themes.
The scan can help you figure out how enticing a particular market is and how new innovative technologies are spread. This information may help you remain on top of any potential market opportunity, both directly and indirectly.
Moreover, you can use this to determine how much effort and money you should put into the industry. The customer may then choose a relevant industrial area to focus on and undertake a deeper micro dive into the business methods, products, and concepts used by successful companies in that market.
Wrapping up
Valuer is a revolutionary data-driven innovation process that includes artificial intelligence and group collaboration. We eliminate uncertainty by providing data-driven insights from which you may start your creative route utilizing our grading system and AI technology.
We use our proprietary approach to map out your Innovation Themes and then use that knowledge to anticipate the most profitable innovation cases in the market based on your company's specific needs. Start your exploratory search now and find out how we can help you.