To keep up with market development, disruptive technologies, and overall innovation, established companies that have existed for years need to modernize their processes and develop more sophisticated ways of working. Now, there are many different ways companies go about adapting and staying ahead of the curve.
However, in this article, we will focus on corporate accelerator programs. Our aim with this piece is to dive into what a corporate accelerator program entails, some drawbacks, and how our platform and some of its features can be used in comparison or in conjunction with an accelerator program.
Hopefully, this will shed some more light on what we do as a company and how our services can benefit your firm and its innovation strategies.
What is a corporate accelerator?
A corporate accelerator represents a major corporation's program that provides a fixed-term, cohort-based program that includes seed funding, mentorship, connections, and sales, among other things. The program generally concludes with a formal pitch event (demo day) in which the companies pitch the corporate sponsor for funding or collaboration.
Corporate accelerator programs aim to develop and implement new ideas. Mentorship, technical product help, business development introductions, recruitment aid, fundraising guidance, and (sometimes) capital investment are some of the services they give. As a result, a plethora of fresh alternatives become accessible on a regular basis. According to the Global Accelerator Report, corporate accelerator programs resulted in a total investment of over 206.740 million dollars in 11,305 companies throughout the world.
Large conventional organizations cast a broad net for disruptive startups that can help them accomplish particular goals through a corporate innovation accelerator. Teams apply in the same way they would for traditional accelerators, but with a mandate from the sponsoring company - usually to create something new using proprietary technology or within the confines of a specific strategic objective. In exchange, accepted startups have access to the corporate sponsor's executives, intellectual property, strategy, and other assets.
[Related Article - Accelerating New Growth With Data-Driven Innovation ]
Businesses can use this sort of innovation accelerator to help launch new enterprises that suit their unique needs. Enterprises may grow new products and processes that serve them uniquely by bringing innovation in-house, as compared to more limited innovation strategies like corporate venture capital (CVC).
How do accelerators work?
Accelerators, on average, graduate 9.6 companies per cohort, with 2.6 cohorts per year. When you add the two numbers together, you get a worldwide innovation accelerator program that graduates about 25 startups every year. The average acceptance rate for a program is 3.8%. This means that it's hard for disruptive startups to get into an accelerator, and many of the good ones don't make it simply because accelerators don't accept too many applicants.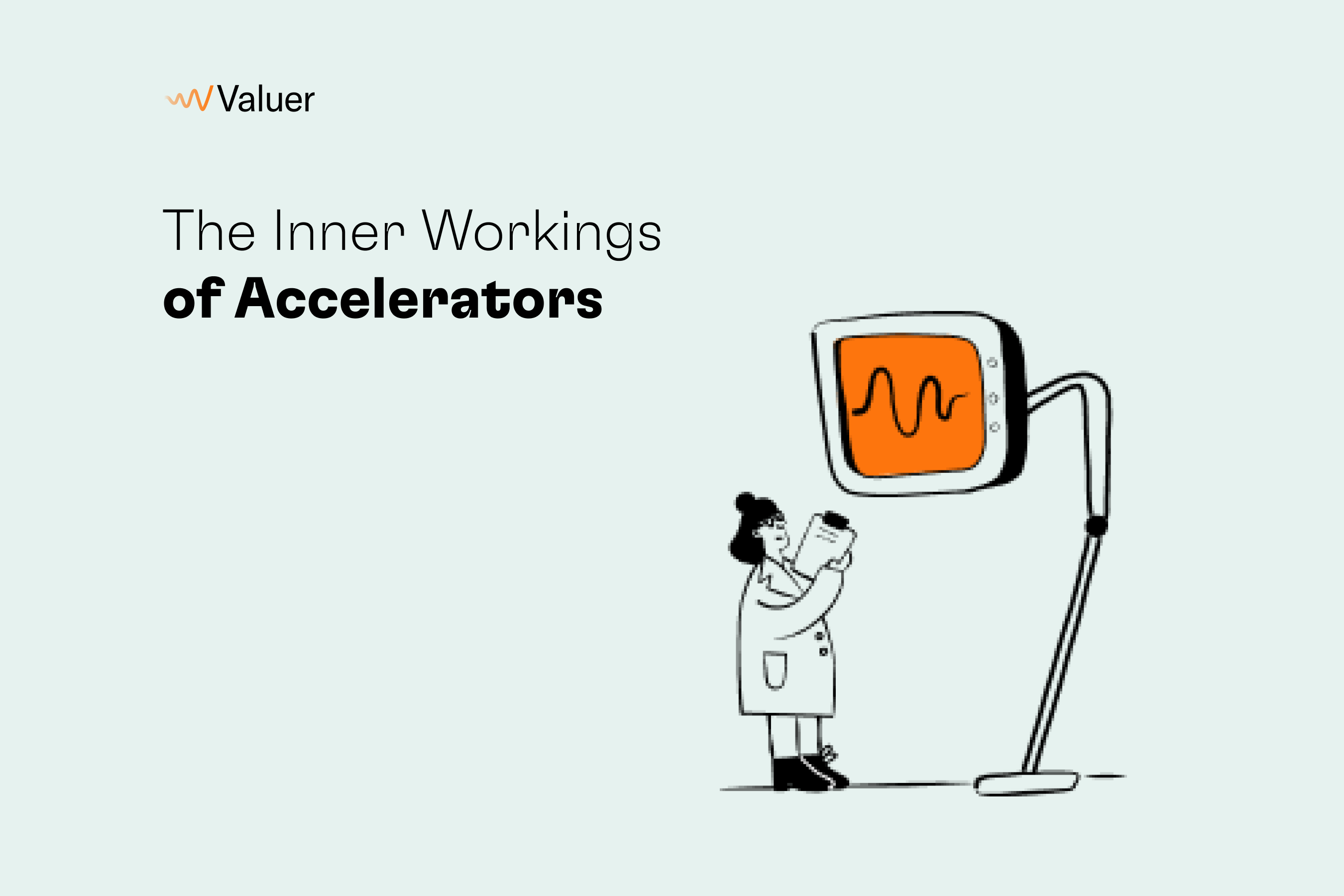 A normal program lasts three months, although others are only six weeks long. Early-stage companies are the main focus of an innovation accelerator. Incubators, on the other hand, may accept early-stage to late-stage businesses.
When a startup is accepted, it is assigned to a cohort of peers and given everything it needs to develop, including organized business education, office space, and access to a network of peers and advisers. The program concludes with a pitch contest or demo day, during which teams present to investors in the hopes of receiving their first round of outside investment.
The startups that enter an accelerator should either already be successful or have a strong basis on which to develop. As a result, accelerators may concentrate their advice and resources on helping businesses scale up as soon as feasible.
In addition, accelerators frequently provide early funding to their startups and take ownership shares in them. Y Combinator, Dreamit Ventures, and Techstars are only some of the world's most popular startup accelerators.
The downsides of accelerators
A major downside to corporate accelerators are issues with deal flows. Many accelerators are finding it difficult to find high-quality applicants, not to mention finding it difficult to lure in a high quantity of startup applicants as well.
59% of accelerators applications are considered low-quality


31% of accelerators don't have enough applications.


26% of all accelerators have difficulties with an insufficient applicant base and low-quality candidates
Accelerator programs offering funding of $100,000 or more have far fewer issues with the quality and quantity of their deal flows, which makes sense from a startup perspective. But this can easily create an issue where, as an accelerator, to stay competitive, you would need to pump even more resources into an already resource-intensive program.
Valuer as an Alternative
Valuer can help to eliminate some of the downsides of a corporate accelerator program by bringing valuable insights to the table efficiently. Our platform provides a solution that helps corporate businesses, accelerators, and venture capital firms find disruptive startups, spot industry developments, innovative technologies, and business opportunities.
Valuer's huge database of companies, powered by AI, can connect customers to various startups at different stages of their market development while providing info on cutting-edge technologies and various industries.
How does Valuer work?
At our core, we are an AI-driven discovery tool. What this entails is an app or platform where users can search for companies along their own parameters, get in-depth data on a multitude of innovative technologies, and get an overview of various industries and sub-industries.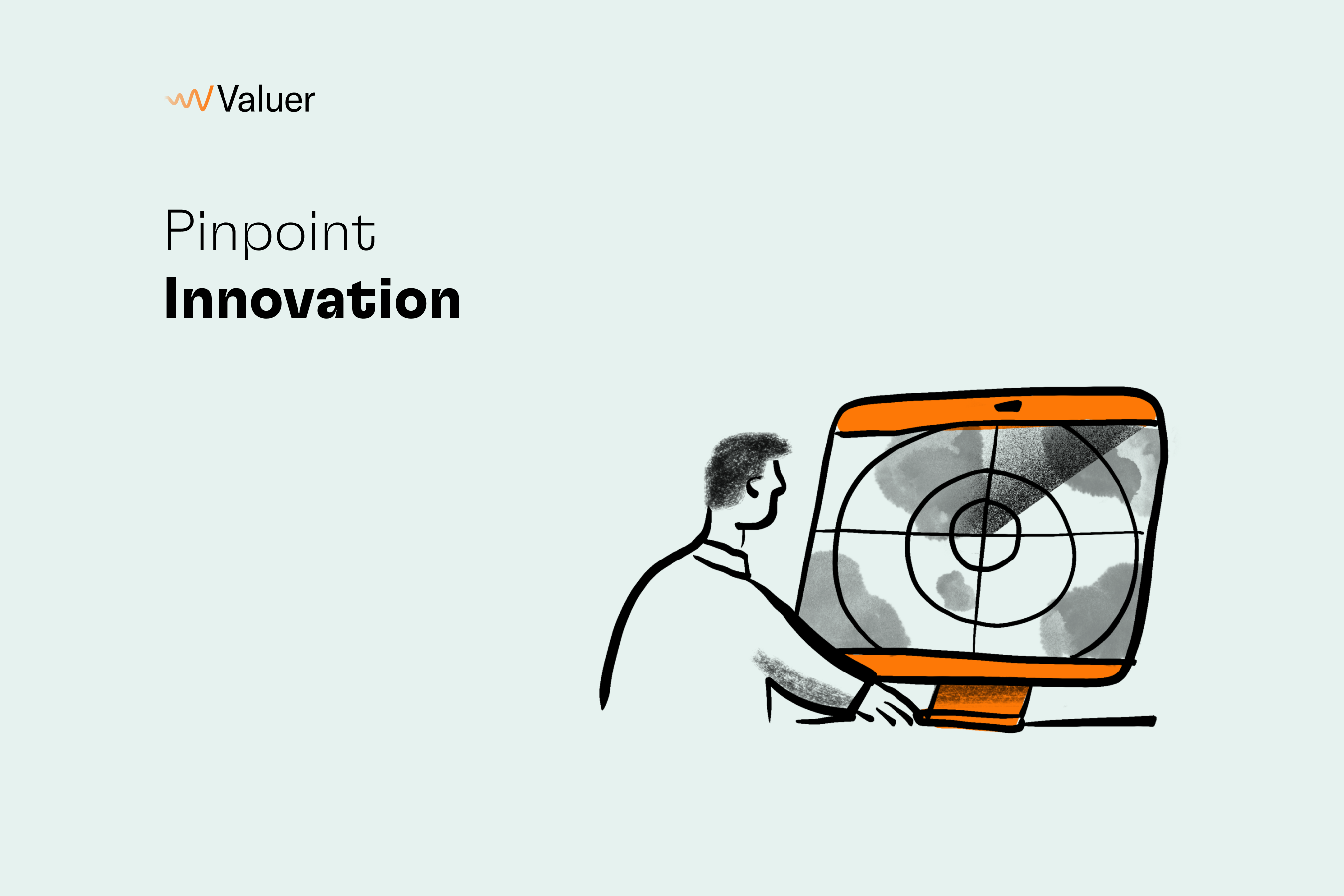 Each feature on the platform is designed for efficiency, saving you time in your discovery phase and due diligence processes. Results are straight to the point and unpacked, making it easy to understand and ready for application.
The foundation of this platform resides in our database, and from there, AI and NLP models are used to generate reliable data. We also offer bespoke reports where you can request to have a report conducted by our research team tailored precisely to your organizational needs. Below, we will go into more detail on our platform's features.
The different search features
There are three different search features on our platform. These are the general search, the look-alikes search, and a patent search. The general search operates like any other search, type in what you are looking to explore and just hit search, then a list of companies will be generated. Now, onto the look-alikes search. This is a bit different than the general search in that it is intended to be a search feature where you type in a company that you know in order to generate a list of companies that are similar to that one in terms of products or technologies used.
Lastly, we have the patent search. This is a search where you can take an abstract of an existing patent and find all the companies in our database that are using technologies that are similar to that specific patent.
Each search feature on the platform can bring you reliable results instantly, and having three different search features lets you explore our database of innovative startups and companies down different avenues with ease. To make skimming through results easier, there are filters, data overviews, and a match score– which is a percentage score of how similar a company profile is to your search query.
And when you have narrowed down your results to the kind of companies you are after, you can do even further down the rabbit hole and order a company profile enrichment. These company enrichments are essentially a research report done by our analyst team to provide further in-depth insights into a company of your choosing. Simply, request the report through the company profile and you will get data surrounding five key areas, which are the business model, value proposition, product portfolio, market opportunities, and achievements.
These features allow you to quickly identify targets that are a prime fit for accelerator programs, helping to clear up deal flow issues when it comes to the quality of potential candidates.
Valuable insights on industries and technologies
Two other features on our platform that we want to mention are the "Explore Industries" and "Explore Technologies." These are features that let you browse through various industries and technologies, providing an overview of each and allowing you to spot innovative startups in the process.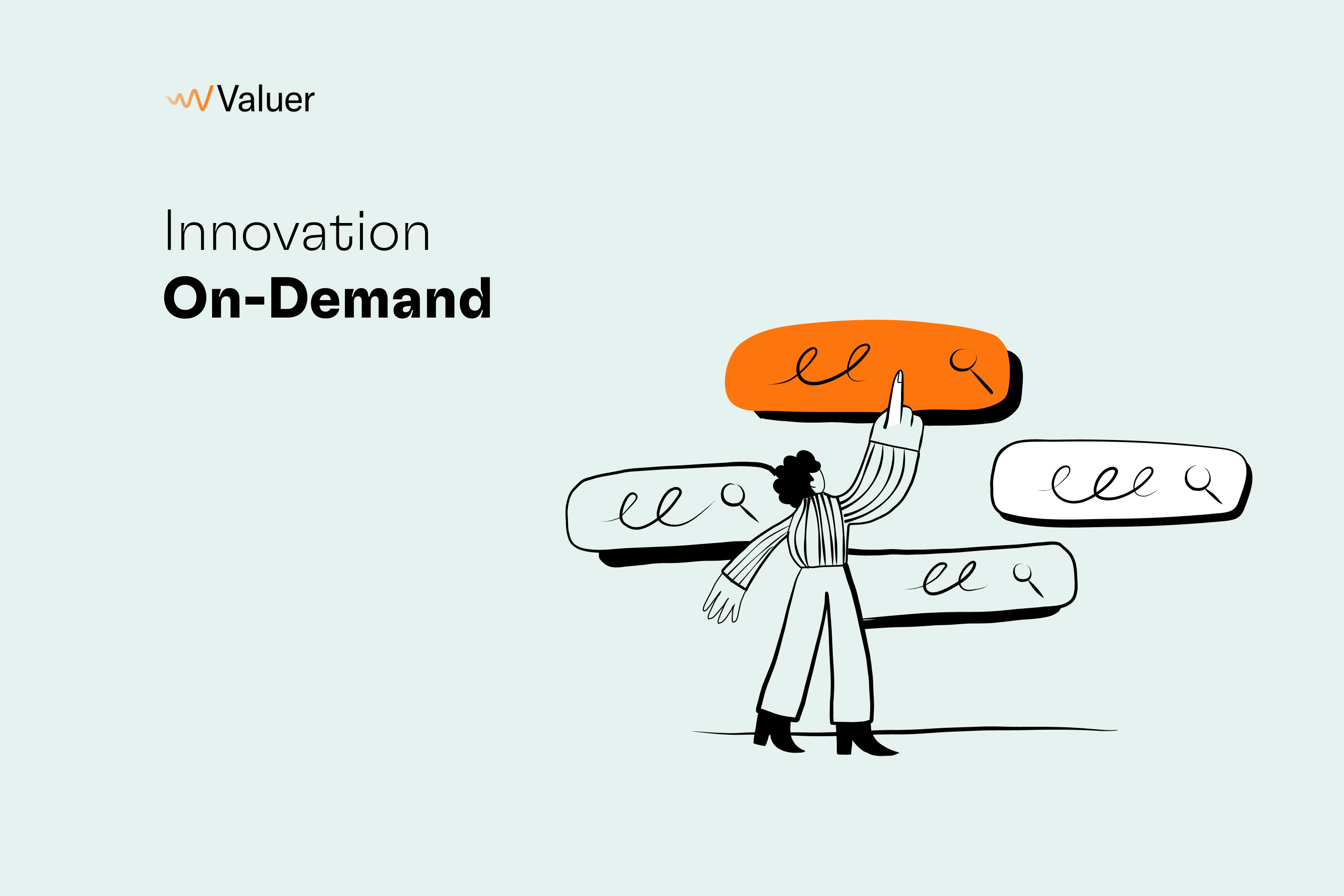 With the Explore Industries feature, you can select an overview of that particular industry through a cluster map. These maps let you see how various sub-industries and technologies are distributed throughout the parent industry by mapping out the various related startups in relation to one another. From here, you can browse through all the startups from within that particular industry and or sub-industries.
Now, moving on to the Explore Technologies feature. Here, you can browse through various new and innovative technologies, as well as some more established ones, to get insights into that selected technology, as well as a list of all the companies in our database using that technology in one way or another.
You can also order a report similar to the company enrichment, called a "Technology deep-dive." This report provides a detailed description as well as in-depth insights into applications, benefits, maturity, market opportunities, and sustainability of the technology in question.
Corporate accelerator vs. Valuer
We do not want to replace your accelerator programs or innovation teams. Rather, our services should be viewed to be used as a tool to make these processes operationally smoother, removing ambiguity from the equation. It's essential for your internal operations to be successful and efficient and why our platform is designed in a way that allows for teams to get actionable data quickly, reliably, and in a way that is intuitive.
Our services can help to significantly increase the quality of your corporate accelerator program by widening deal flows with quality candidates and providing efficient ways in which to screen each. All of which is incredibly important considering the amount of human capital and resources that go into running a successful corporate accelerator program. Simply said, the Valuer platform aids in uncovering untapped market opportunities and identifies companies that suit your unique innovation needs.