A digital revolution is transforming the economy. The Internet has fundamentally altered our business communication and daily interactions. Digital platforms now dominate the market of mass media, customer relations, and sales. And the older mediums simply cannot compete with the global digital marketplace, unless they adapt.
The digital marketplace
The digital marketplace has enabled transactions which were previously impossible due to the lack of communication and geographic distances. Internet communications have removed the archaic boundaries of states and languages. Products and services seamlessly travel through borders and form the most unexpected interactions.
These technological advances are giving rise to what Harvard Business Review is naming the 'access economy'. It is based on the peer-to-peer sharing of access to goods and services. It provides cost-effective and convenient access to resources without the burdens and commitments of ownership.
This economic transition is frequently labeled as urbanization. One example of a pioneer in this sphere is Uber. They developed a mobile application that connects consumers with Uber drivers with a simple request form and feedback loop.
Similar to Uber, companies like Airbnb and Lyft facilitate peer-to-peer transactions between different parties and discard rigid centrally planned corporations. They use digital platforms and mobile applications that facilitate relationships, effectively eliminating countless middlemen and intermediaries.
What does it take to disrupt an old school industry? Consider looking at the slowest elements of an industry and find ways to optimize and create efficiencies. For example, if architecture leads were easy to come by, then there wouldn't be startups trying to streamline the word of mouth habits of that industry.
In this system, agents exchange the under-utilized capacities of existing assets, like Uber drivers who drive their own cars in their free time. This model has significantly lowered operation costs compared to traditional bureaucratic companies.
And much like Uber and Airbnb disrupting established industries, the same is happening here in the real estate market. These 25 startups are shaking up the industry, competing with top real estate companies and innovating in many different sectors such as residential and commercial real estate.
25 Innovative Real Estate Startups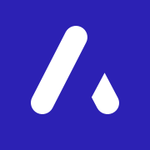 Atlant is making an effort to create a decentralized real estate marketplace. They try to achieve those results with tokenized ownership and p2p rentals. Tokenized ownership makes it easier to operate real estate assets and boosts their liquidity in the secondary real estate markets. With peer-to-peer rental company endeavors distorting the monopoly of real estate agents, they are significantly reducing fees for tenants and landlords.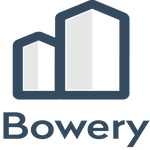 Bowery is redefining the industry of real estate appraisals with their cutting-edge technology, expertise, and big data. Bowery offers a cloud-based appraisal writing software that automates and speeds up the process compared to their leading real estate agency competitors. The software utilizes a natural language generator and robust backend database. The software is easy to use and has a mobile application.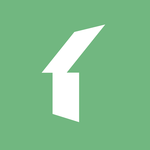 This is an intuitive and efficient cloud-based property management software. It is affordable and perfect for the medium size property management and small landlords. It allows users to efficiently manage all day-to-day operations in one place.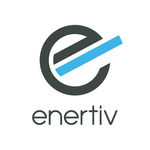 Enertiv digitizes the physical infrastructure to streamline the management and operations of large buildings. They install circuit-level sensors on every valuable piece of equipment, track the crucial indicators and analyze the data streams. These open tremendous possibilities for enhancing the safety and efficiency of elevators, boilers, exhaust fans and air conditioning.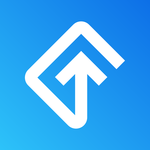 Flip provide a digital communication platform for rentals. They provide flexibility for renters and landlords. They provide a seamless experience for those looking to sublet or search for a home for a short period of time. Flip manages the entire process from screening the potential candidates to the payment of security deposits.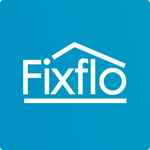 This innovative software solution effectively connects commercial real estate, residential properties, and maintenance professionals. This is a communication and business tool that provide a seamless experience of repair. Great solution for a small real estate agency and top real estate companies alike.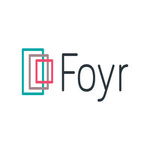 Foyr was created in Bangalore, the Indian Silicon Valley. It was the first online interior designer. With the simple interface and request forms, Foyr tailor specific design solutions for your home. They measure the key indicators of your interior and adjust it to your cultural background.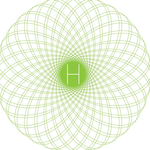 This company is a ground-breaking technology-centered amenities provider for large residential and office facilities. They partner with third-party vendors, like event planners and fitness trainers to organize on-site events and activities. They create a unique living and working experience without the need to hire PR professionals or entertainment teams. If you want to entertain your tenants or employees this is the place to go.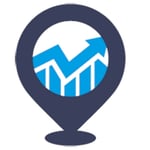 Mashvisor is a real estate data analytics company which helps investors find lucrative traditional and Airbnb rental properties. Their platform uses big data and predictive analytics to analyze the investment potential of properties. They use AI and machine learning to match buyers with the most appropriate investment properties.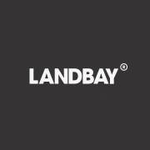 It is an online platform for peer-to-peer lending. It matches lenders with borrowers and creates a venue for alternative investment. Landbay lets regular customers benefit from the British property market through investment and direct ownership. They offer a personal approach and tailored solution for specific needs and circumstances.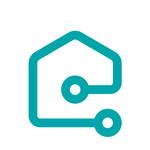 The monopoly of real estate agency and real estate brokers plagued the industry for years. They established a firm grip on entire regions, positioning themselves as the only gateway for renting and selling property. Their position allowed them to charge high commissions with minimal effort.
Property owners can try to market property themselves, but usually, they lack even the basic expertise. No Agent is changing this and enables landlords to manage their property professionally. No Agent's advanced knowledge and technological toolkit allow landlords to operate the process autonomously with minimum spendings.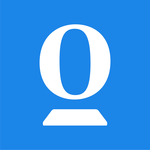 The company serves as a digital intermediary for sales deals. This company frees you from all the hassle of selling a home. They purchase a property from you and take care of the rest. They use big data and advanced market assessment algorithms to give a fair price for your property giving to real estate agents a run for their money.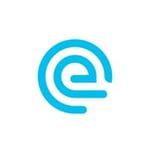 CommercialEdge is a property research, market intelligence and listing marketing platform designed by Yardi Systems Inc. Tailored for commercial real estate professionals, it is an intuitive, all-in-one tool enabling data-driven decisions and enhanced lead generation.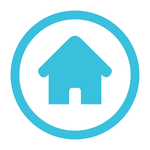 This digital service allows you to asses the area you are planning to move to. It compiles a comprehensive report on various neighbourhoods about the quality of schools, crime rate, and many other factors.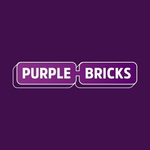 This is a digital real estate agency that provides a full package of services for a fixed fee. Instead of hiring an agent or broker, you pay a one-time fee and let the digital professionals market and advertise your property.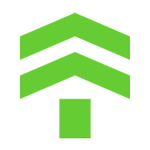 PeerStreet takes an innovative approach to real estate debt and peer-to-peer lending. They provide interested investors access to the market of real estate debt. PeerStreet enables investments in high-yield mortgages and real estate-backed loans. It is a great tool to diversify your investment portfolio and enter the lucrative market which was previously monopolized by big banks.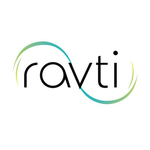 Ravti is the ultimate outsource option for air conditioning, heating, and ventilation (HVAC). It removes the headache of dealing with sophisticated technical equipment for big property management. Ravti procures, tracks, and manages HVAC for big residential and office buildings.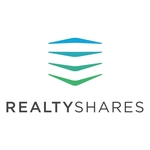 RealtyShares is a pioneer in real estate crowdfunding. This industry is aiming to provide access for small investors to big commercial real estate development projects. RealtyShares enable investors to buy shares in pre-vetted real estate properties with as little as $5,000.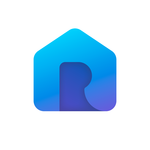 Rentberry is an innovative rental platform that enables direct interactions between tenants and landlords. It is an all-in-one platform that allow users to submit rental applications, track maintenance, requests candidate screenings, and e-sign rental agreements. One of the unique features of Rentberry is the custom offer feature that allows tenants to negotiate the rent price transparently through the platform.
Security deposits are a blessing and a curse. On the one hand, it provides security and confidence to the landlord. On the other hand, security deposits require tenants to pay a large sum of money which may or may not be returned. The British startup, Reposit, is offering a healthy alternative to this system. Tenants pay a one-time non-refundable fee equivalent to a half-months rent, while the landlord receives a half-year of the property insurance.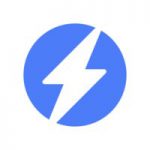 Modern sales and business development are all about leads. Leads come from everywhere, and it is hard to access their quality and relevance. Riley offers lead qualification as a service. Real estate agents and brokers can send leads to the Riley's Concierge service, and in a matter of minutes Riley will assess and qualify them and pass them back to the agent.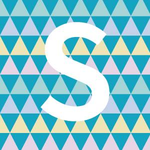 The real estate market is all about digits: median sales price, closing price, crime rate etc. It is hard to navigate in this word of raw data. Seeable aim to transform this grim situation and provide a powerful visualization tool for a real estate agency. They create 3D Building Information Models that make all the information about the asset visible and accessible to a large audience. It is especially useful for regular non-professional users that need to access crucial information in a simple form. Seeable offers 3D and 2D applications for various platforms.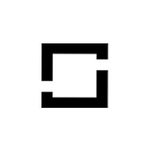 This company focuses on commercial real estate leasing. They customize the leasing process from initial search and open-houses to lease negotiations. SquareFoot is an online listing platform that provides tools for effective renting.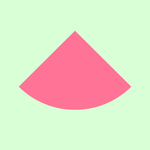 This company provides cutting-edge financial advice on mortgages. Trussle provides a comprehensive assessment of the various aspect of the market as well as personal finances. It calculates what you can borrow and does a search of thousands of available mortgages and shows you the best offer.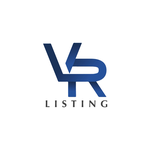 This company focuses on the immersive technologies of real estate marketing. They offer various turn-key packages and solutions to real estate. They work on the cutting-edge augmented reality and interactive technologies for real estate agents.
PropTech
Innovation doesn't stop at the holiday and automotive industries. The innovative technology has the potential to fundamentally alter real estate as we know it.
What is PropTech?
PropTech (property technology or real estate technology) is a term most commonly used in Europe. It is a broad term in the real estate world, and often refers to the technology used in the real estate landscape. It covers both the residential and commercial markets.
It is a conservative industry that is not very prone to change. This is based on the nature of the asset class. Real estate consists of large heterogeneous assets that are traded in the predominantly private market.
The industry is dominated by big stakeholders - large property management and investors that control the ecosystem. They are known to resist any business model that can threaten their dominance.
Nonetheless, the second wave of the technology startups is fighting for the market share with the traditional juggernauts of the industry. They focus on the quality of the consumer experience and have created disruptive technologies. It has brought a much-needed change to the market.
Property startups concentrate on the unique quality of services that only modern technology can deliver. Companies like Purple Brick, Rentberry and WeWork aim to transform how property owners, managers, and investors engage with the customers.
Since 2011, approximately $6 billion has been invested globally in PropTech. According to CB Insight, about 70 percent of that amount was raised in the last 2 years. Investment in this promising industry has been on the steady rise, adding around 36% each year.
PropTech already has its front-runners. Four PropTech companies reached the $1 billion mark and became "unicorns": Compass, Homelink, SMS Assist and Open Doors Labs.
New York has the largest inventory of commercial real estate property and is currently leading the revolution in PropTech. Europe is significantly lagging behind with the notable exception of Great Britain. It is becoming a worldwide hub for property technologies and a birthplace of robust innovative companies.
[Related Article - Best Advertising and Marketing Startups in Europe]
Anatomy of the industry
PropTech is one of the fastest growing sectors in the startup industry. Rapidly growing technologies of big data, machine learning, and the internet of things foster a new technological solution for real estate.
They significantly decrease the transactional costs of the real estate deals and lowers the barrier for entry. As as a result, the archaic real estate industry is experiencing a tectonic technological shift.

PropTech and the FinTech industry
The backbone of the PropTech revolution is the financial technology (FinTech) industry. It created a solid infrastructure of online payment systems, online exchanges, and crowdfunding platforms. Real estate utilized these ready-made technologies to promote their own industry. There are three main pivots built around PropTech:
Access Economy
This term denotes digital real-estate platforms that foster the use of real estate assets. These platforms may merely list properties and display information for the prospective users or provide the full range of services for selling or renting property, like Rentberry. The real estate assets include office, storages, houses, apartments, and shops.
Smart House
These technological solutions help to manage and operate the real estate assets. They can gather and summarize information about the operation and management of the properties. It can be information about the single unit or the entire block. Such services can provide information about utilities, rent payment or even control the functions of the building.
Real Estate Fintech
These technological platforms facilitate the trading and exchange of real estate assets. These assets can be equity, debt, shares of funds or even shares of buildings. The investment and fund management platforms facilitate the efficient transaction of ownership.
CRM (Customer Relationship Management)
CRM is more useful for realtors who communicate with customers on a daily basis. By using a real estate CRM, agents can streamline their workflow as it allows them to keep everything in one place. It gives them access to features such as built-in calling, automating or scheduling follow-ups, personalized texts, storing documents, and forecasting to keep a close eye on the productivity.
Conclusion
An industry previously dominated by stakeholders who owned large portions of the market and ran the show is going through changes. And while it was previously thought that residential and commercial real estate was immune to change, that no longer seems to be the case. There's no doubt that the real estate market is in a state of disruption creating competition for top real estate companies. Bucket loads of new technology are emerging onto the market every year. It's an exciting time for PropTech!
A contribution from Rentberry