*Updated August 2022
Sustainability is no longer a naive afterthought. It is now becoming top of mind for many businesses and investors. The green shift can be attributed to the surging demand for cleaner industries and technologies due to greater climate change awareness and descending natural resources.
Moreover, public support for sustainable practices and products has gained massive traction over the last decade. Combining this with the exponential rate of technological innovation, the sustainability aspirations for the future are now a plausible reality and a necessary one.
As the cumulation of the above factors converges, they have created prime conditions for a business opportunity. In essence, there's money to be investing in and developing sustainable industries and technologies rather than being a financial hindrance. And this is exactly where ESG reporting comes in, providing a guiding hand in screening investments.
"There's a misconception out there that you need to be willing to give up returns in order to invest responsibly but a growing body of research shows that ESG actually helps mitigate risk," – Smith of The Haverford Trust Company.
Knowing which sustainable horse to place your bet on will become increasingly important as ESG-based investments are set to reach $1 trillion by 2030, and in Q1 2021, ESG funds raked in over 21 billion USD.
This 'green' transformation is leading investors and investment firms, namely private equity firms, to pursue opportunities in new and greener markets. This is bringing a new scope on how Private Equity firms (PE) and general partners (GPs) view potential companies, putting the lens of ESG reporting to screen future investments.
What is ESG reporting and scoring?
Well, to start off, ESG reporting pertains to the environmental, social, and corporate governance criteria used to scrutinize various companies. These reports and analyses are utilized to screen businesses and provide investors insights that need to be considered for long-term stakeholders. ESG can be segmented into three criteria:
The environmental criteria encompass a company's impact on the conservation and protection of the natural world.
The social criteria refer to the company's impact on employees and society in general, tackling issues regarding entities' business ethics in how they treat their labor force and whether they have a negative impact on the local community.
The corporate governance criteria evaluate the manner in which the board and management conduct themselves and navigate their business.


ESG metrics and rating agencies
ESG reporting and criteria were first tailored together in 2006 by the UN's Principles for Responsible Investment (PRI) report to further the development of responsible and sustainable investments.
Currently, the criteria have become increasingly prevalent in financial reporting for private equity investing; however, there is still no completely standardized ESG reporting metrics scale. This does not stop the growing number of ESG rating agencies that calculate scores based on a 1-100 point scale. Notable agencies include MSCI, Refinitiv, JUST Capital, Bloomberg, and S&P Dow Jones Indices.
Important criteria for private equity investing
Historically, the foundational success for Private Equity firms has been the ability to spot where future value will be generated. Nowadays, this is frequently occurring, as many firms are shifting their focus onto ESG reporting i.e., using these criteria as a snapshot of investment opportunity and value generation that sustainable-based businesses will potentially bring down the line.
ESG reporting seems to be a reflection of the changing attitudes of stakeholders across companies. A study conducted in 2020 by Capgemini found that 79% of consumers are shifting their purchasing preferences towards sustainable alternatives.
Moreover, 61% of employees in various companies expressed that sustainable practices should be mandatory for companies. Apropos these findings, 88% of limited partners (LP) use ESG performance indicators when making investment decisions.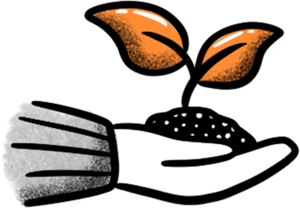 It is hard to determine who's powering the shift in sustainable attitudes and whether policy and lawmakers are influenced by the public or vice versa.
The fact of the matter remains that policymakers and regulatory bodies are putting more regulations regarding environmental, social, and corporate governance issues. A case in point is the EU Taxonomy for Sustainable Finance and the government in the UK mandating the Task Force on Climate-related Financial Disclosures (TCFD).
Private companies are being held to a higher standard in terms of sustainability and will be in the near future, as well as further down the line. Regulation compliance will be necessary, and business practices will eventually have to fall in line. This Makes ESG reporting a well-fitted sieve for GPs and private equity firms to help filter through the companies who will come out on top.
ESG reporting also offers an alternative screening for risk management as compared to other more traditional considerations, such as leverage risk. Of course, ESG metrics shouldn't be the only focus point to consider; however, according to many PEs, a company that addresses environmental, social, and governance issues over the long haul poses a more promising opportunity.
Part of the reason ESG reporting carries such clout is that businesses aligning themselves with the criteria are creating cohesiveness throughout their organizational structure and improving stakeholder confidence across the board. In turn, this is helping companies with their brand positioning, operational efficiency, long-term value creation, and market differentiation.
The issues
When considering ESG investing, some issues arise with the framework. One is that the ESG rating agencies have no standardized or uniform measurement criteria. Each firm uses its measurement parameters and methods to score various companies and their ESG standards.
Of course, some methods may overlap and are similar to other agencies, but none use uniform measurements or methods across the ESG board. There is currently a wide range of frameworks used for ESG reporting and scoring, some of the most popular being the Global Reporting Initiative, Sustainable Accounting Standards Board, and Task Force for Climate-related Financial Disclosures.
In this regard, a posing issue is the non-uniform criteria as various organizations use their own set of criteria.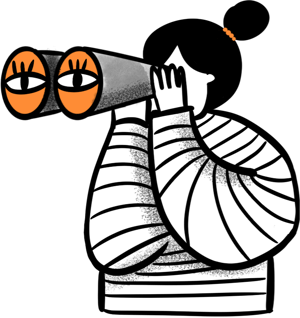 "Without one standardized framework for reporting standards, we will continue to see firms mixing and matching various guidelines, hindering long-term process in the area. We're still seeing high-profile cases of failed IPOs and increased divestment attributed to poor credentials in all areas of ESG." – Andrew Probert, Managing Director of the Sustainability Accounting Advisory Services at Duff & Phelps
Also, relying on companies to self-report and provide data that they gathered themselves can potentially be misleading. The issue revolves around how accurately those data points reflect what the company is actually doing regarding ESG policy.
It's in the company's best interest to report that they are more than ESG compliant. This could potentially see 'greenwashing' take root and become ever-more common and problematic. As it stands now, without a standardized method to score, the best way PE firms can combat these issues with is due diligence. As it would be key in order to extract the most reliable data.
Just a trend?
There has been a steady incline in ESG reporting standards in recent years. In 2021, an annual survey conducted by Investech found that 62% of GPs have decided to pass on investing in a company due to ESG considerations.
Other various demographic and geographic factors have been reported as influencing investment decisions regarding an ESG policy. The report found women are more likely to avoid investment founded on ESG grounds, and Continental Europe is 10% more likely to base an investment decision on ESG criteria.
It would appear that ESG reporting as a screening method for PE investing is on the rise, especially considering that 83% of investors below partner level at a firm report not investing in a company based on ESG principles.
However, this hardly displaces the fact that PE firms still invest in companies that do not put ESG standards first. For example:
"But it is in the environmental field that a good chunk of the private equity industry is playing its most obviously reactionary role. When oil majors are looking to sell off stranded production assets, private equity are among the readiest bidders." – Patrick Jenkins, Deputy Editor at the Financial Times
And this probably won't change until ESG returns begin to outweigh every other investment under the sun. Even though the tide may have not completely shifted towards complete focus onto the ethical, sustainable, and the responsible, the flow is moving towards this scope.
The takeaway
It appears that ESG reporting holds untapped potential when it comes to sustainability. The incentive to 'go green' has never been more attractive to business owners. This is partially propelled by PE investment pushing ESG policy and screening prospective investment opportunities. Stakeholder interests encompass another stimulant.
The metrics being applied to analyze prospective investments and acquisitions are a major tool for PE firms and GPs to use to assess a particular company's long-term value creation. This is also backed by the fact that, in the US, private equity ESG fund returns were 4.3% higher than traditional funds in 2020.
On the other hand, ESG metrics and criteria can be used as a structural way for businesses to align and position themselves in order to prepare for regulatory and societal shifts towards sustainable practices in the near future.
However, doubts about the reliability of scoring still remain. The lack of a standardized means of measuring companies poses an issue and bears the risk of damaging the longevity of ESG reporting. This is backed by a study that found that 45% of valuation experts think the lack of standardization is the biggest issue facing ESG.
The rise in GPs applying ESG reporting standards to their evaluation process combined with a lack of standardization could potentially see more and more companies 'greenwashing' their self-reported data, making it harder for PE firms and GPs to peel back the layers and view the factual standards of a company.
At its current state, ESG reporting remains a tool that needs a bit of honing in order to realize its full potential. If certain hurdles can be overcome, then an ESG policy can be the foundation for businesses and PE firms to ensure value creation and retention.
At Valuer, we believe that sustainability within industries presents a market opportunity worth exploring. Our platform features a database of over 650,000 companies, empowered by an AI algorithm that can sift through industry verticals and generate a list of startups that match any inquiry you have.
The pinpointed list of startups can then be enriched, providing an in-depth overview of entities' products, business models, target markets, and more.