The global fintech industry grows exponentially every day. With a growing rate of consumers, more interconnected devices, the presence of the worlds largest tech companies and a burgeoning financial infrastructure, Asia has become the new fintech startups' hub.
Asia has one of the largest and fastest-growing economies in the world, and it is home to countless fintech startups that improve processes of local and international financial institutions. Many different factors have led Asia into being the fintech hub spot that it is today.
Get to know the best fintech startups from each country of the world's largest continent. [Related article - Best Fintech Startups in Europe]
The best fintech startups in Asia
Armenia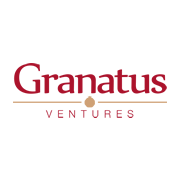 Granatus Ventures works as a mediator between startups around the world and the Armenian emerging technological market, providing help in the form of investment, network, and expertise.
City: Yerevan
Year founded: 2013
Founder(s): Yervand Sarkisyan
Bahrain

Tarabut Gateway offers an open banking service through an API system with an interconnected network of traditional banks and FinTechs. This online platform allows its users to manage financial products and information in the most secure, fast, and cost-effective way.
City: Manama
Year founded: 2018
Founder(s): Abdulla Almoayed
Bangladesh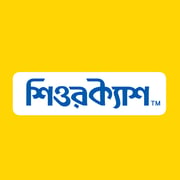 SureCash is a mobile financial platform that partners with local banks all over Bangladesh. It provides customers with a complete mobile payment service, which allows them to do any type of transaction (P2P, cash-in/out, school and college tuition payments, bills, services) through its open payment network.
City: Dhaka
Year founded: 2010
Founder(s): Shahadat Khan
Myanmar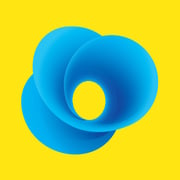 Wave Money offers an accessible, secure, and convenient mobile financial service specifically designed for the unbanked public. It is a joint venture between Telenor and Yoma Bank, the world's major mobile operator and one of Myanmar's largest banks.
City: Yangong
Year founded: 2015
Founder(s): Arvinder Singh Grewal & Brad Jones
Cambodia

Sakam provides a matchmaking service for digital age micro-lenders. Through AI, Sakam provides a loan service, connecting the lenders to the final user.
City: Phnom Penh
Year founded: 2018
Founder(s): -
China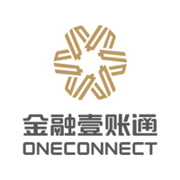 OneConnect is a platform for small and medium-sized financial institutions in China. It provides financial advice and solutions to banks in their path to a new economic norm, by using big data, blockchain, financial cloud, and intelligence finance as their main tools.
City: Shanghai
Year Founded: 2015
Founder(s): -
Georgia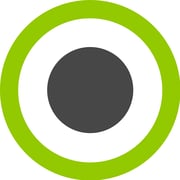 Optio.Ai's mission is to offer a digitalized banking system through smart applications of data analytics and AI. Their software allows financial firms to carefully classify their customers and their transactions. This allows them to enhance the customer's banking experience and help them manage their finances in a more precise way.
City: Tbilisi
Year Founded: 2016
Founder(s): Giorgi Mirzikashvili, Shota Giorgobiani
Hong Kong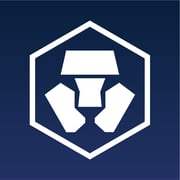 Crypto.com is an online platform to buy, sell, and pay with cryptocurrencies. Its main goal is to help the world have a smooth transition into digital assets. The Hong Kong-based platform offers different services that help its customers do anything from: investment, payment, comparisons, and loans, all in cryptocurrencies.
City: Sai Wan
Year founded: 2016
Founder(s): Bobby Bao, Gary Or, Kris Marszalek, Rafael Melo
India

Lendingkart is an India based company making its way in the working capital space. Lendingkart developed a big data analytic tool to help lenders analyze their borrower's profile and credit's worthiness, decreasing the risk in the lending process.
City: Ahmedabad
Year Founded: 2014
Founder(s): Harshvardhan Lunia, Mukul Sachan
Indonesia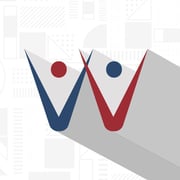 KoinWorks is the first Indonesian App to provide an online P2P lending platform. Its main objective is for both parties to safely interact with each other and achieve the best mutual outcome and financial goal.
City: Jakarta
Year Founded: 2015
Founder(s): Benedicto Haryono, Willy Arifin
Iran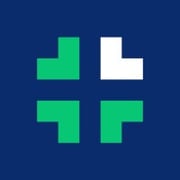 The online lending platform from Iran, Iran Renter, connects e-commerce clients with retail investors. Iran Renter works as a P2P bridge between clients to pay for a product in instalments and investors who are willing to do the whole initial purchase.
City: Tehran
Year Founded: 2015
Founder(s): -
Israel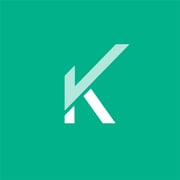 Through machine learning algorithms and proprietary behavioural analytics, Riskified offers the eCommerce industry a fraud prevention service. The experience for both online retailers and customers becomes safe, accessible, and cost-effective.
City: Tel Aviv
Year Founded: 2012
Founder(s): Assaf Feldman, Eido Gal
Japan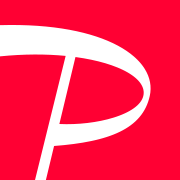 Japan's online payment app PayPay, offers a variety of payment methods and services. The app allows its customers to pay bills, transfer money (P2P), earn points, and shop in more than 2.3 million locations all over Japan. With more than 30 million registered users, PayPay has quickly become one of the country's biggest fintech startups since its foundation in 2018.
City: Tokyo
Year Founded: 2018
Founder(s): -
Jordan
Iiwwa is a lending platform that allows its clients to invest in small businesses' loans. Through its credit model, they run a risk analysis of the borrower's profile and then proceed to grant the requested loan, thereafter Iiwwa sells the loan to third party buyers. They count with various funding sources such as international lenders, its own marketplace, local banks, and European DFIs.
City: Amman
Year Founded: 2013
Founder(s): Ahmed Moor, Samer Atiani
Kazakhstan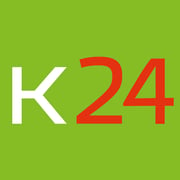 Kredit24 is an online consumer finance company, which offers micro-loans to any bank card, 24/7.
City: Almaty
Year Founded: 2013
Founder(s): Alexei Sidorov
South Korea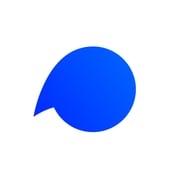 Toss provides its users with a service that makes every facet of their financial life convenient. It helps users meet all their financial needs by offering multiple services in just one place, from carrying out P2P money transfers to managing their credit score. With zero security breaches since they launched, Toss is used by one-third of the South Korean population nowadays.
City: Seoul
Year Founded: 2011
Founder(s): Seunggun Lee
Kuwait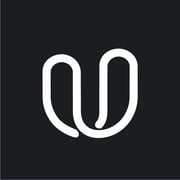 Kuwait based mobile app, uPayments, gives its customers a safe and effective online payment service. Offering a variety of options from online bill payments to creating a personal eCommerce business, uPayments offers its clients an incredibly useful online money-managing tool.
City: Kuwait
Year Founded: 2016
Founder(s): Ali Alhabshi, Nasser Al Humaidi
Lebanon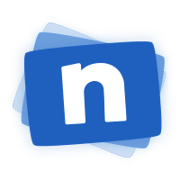 Nymcard is a B2B modern payment infrastructure platform focused on helping our customers issue and process payment cards in partnership with the world's top card networks (VISA/MasterCard) hence leveraging our open API platform.
City: Beirut
Year Founded: 2017
Founder(s): Ayman Chalhoub, Omar Onsi
Malaysia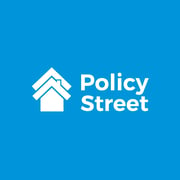 PolicyStreet makes insurance simple. This online platform sells and informs about insurance to its customers in the most affordable and transparent way. Partnering with a handful of companies throughout the country, PolicyStreet offers their young clients all types of insurance (car, life, home, employee benefit).
City: Kuala Lumpur
Year Founded: 2016
Founder(s): Wilson Beh, Winnie Chua, Yen Ming Lee
Maldives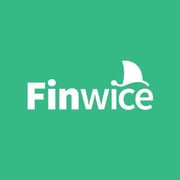 Finwice is a mobile app that helps the user keep track of their financial habits, hence reaching the user's financial goal. After analyzing all the spending habits, it gives personalized financial advice for each customer.
City: Male
Year Founded: 2018
Founder(s): Hussain Inad, Mohamed Fauzaan, Thaail Ahmed Rushdhy, Thaasyn Hilmy
Nepal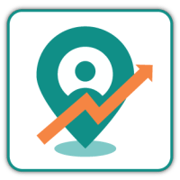 Delta Sales App offers a mobile app that allows its users to take orders, receive payments, track its orders, track salesmen, plan orders, organize expenses, and everything sales-related in one single platform.
City: Biratnagar
Year Founded: 2017
Founder(s): Ekta Golchha
Pakistan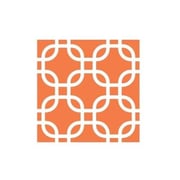 Wanting to address the needs of an under-served market, Trellis Housing Finance Limited, as a housing finance company, focuses on providing affordable loans to households with low and middle income. THFL offers three types of loans to fit all their customers ' needs, from a basic mortgage to larger loans.
City: Karachi
Year Founded: 2020
Founder(s): Jamshed Meherhomji, Samuel Hjelmfelt
Philippines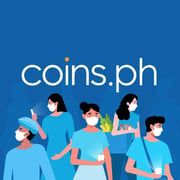 With the mission to increase financial inclusion across Southeast Asia, Coins.ph provides a mobile platform that allows anyone to benefit from the multiple financial services offered through the app. This blockchain-backed platform provides its users with instant and direct access to banks and a variety of payment services, from bill payments to remittances.
City: Pasig
Year Founded: 2014
Founder(s): Ron Hose, Runar Petursson
Saudi Arabia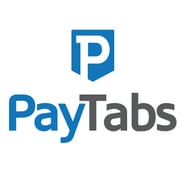 PayTabs offers an online customized platform for any business. Its main goal is to offer its customers a secure system to safely perform any online payment.
City: Al Khobar
Year Founded: 2014
Founder(s): Abdulaziz Fahad Al Jouf
Singapore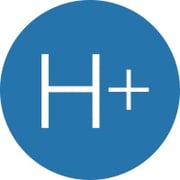 Through machine learning and artificial intelligence technologies, Hatcher+ identifies possible partnerships between investors and startups around the globe. Hatcher+ helps early-stage startups finding secure investments, while also delivering successful returns to investors.
City: Singapore
Year Founded: 2016
Founder(s): Dan Hoogterp, John Sharp, Wissam Otaky
Sri Lanka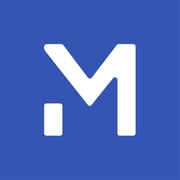 Moneyworkz is a financial product aggregation platform. It merges all financial products into one single place, allowing users to have a better understanding of all their different options. Moneyworkz gives its customers digital access to any bank at any time, which makes banking more friendly and accessible for the people in Sri Lanka. As stated on their website, their main goal is to make: "finance and banking accessible to anyone, anywhere".
City: Colombo
Year Founded: 2017
Founder(s): Jayamin Pelpola
Taiwan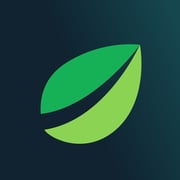 Bitifinex is an online cryptocurrency trading platform. Through high-end trading tools and services, it promises to achieve the ultimate trading experience for digital currency traders and liquidity providers.
City: Taipei
Year Founded: 2012
Founder(s): Giancarlo Devasini, Raphael Nicolle
Thailand

Thailand based financial network, Lightnet, looks to increase cross-country payments in Southeast Asia. Lightnet desires to replace traditional payment systems (Ex. SWIFT) for a more modern and effective transactional system. Bridging the gap between established banks and non-bank networks, Lightnet offers an instant and cost-effective financial option for their customers, especially to the underbanked population.
City: Bangkok
Year Founded: 2018
Founder(s): Chatchaval Jiaravanon
United Arab Emirates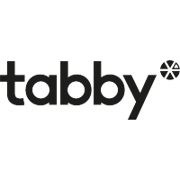 Through their online payment service, Tabby offers its consumers a "buy now, pay later" alternative. It allows their consumers to choose between different payment options, such as paying 14 days after delivery or with monthly instalments. This service provides the people from Saudi Arabia and the United Arab Emirates with a strong and different alternative to COD.
City: Dubai
Year Founded: 2019
Founder(s): Hosam Arab
Vietnam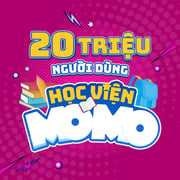 Through partnerships with local banks and international payment networks, Momo offers an e-wallet service in Vietnam. Momo allows customers to make cash transfers, pay bills, settle loans, and make a variety of online purchase services, such as buying airplane tickets or paying for a taxi ride.
City: Ho Chi Minh City
Year Founded: 2013
Founder(s): -
Locations of startups on the world map
The way of the future
All these startups have managed to successfully permeate the market by offering financial services and solutions for everyday difficulties. With the implementation of innovative technologies, fintech startups have managed to improve the financial services industry and upgrade people's everyday lives, while also attracting investments and collaborations from all over the world. Now we can only beg to wonder which new innovative ideas will come from the east.