*Updated August 2022
Over the past twenty years, we have seen an evolution in technology that has transformed the way we live our lives. We can now be more productive (or unproductive) than ever. The pace of technological advancements look set to continue well into the future.
If businesses are to take advantage of a world where technology is constantly advancing, digital transformation is essential. One aspect of digital transformation that is becoming more and more prevalent is cloud communications. It has been predicted that by 2028, cloud communication platforms will reach a market share of around $22.4 billion.
The cloud delivers cost-effectiveness, added security, and flexibility. With these and other advantages, there are many reasons why cloud communication can take your business to the next level. If you don't yet have a cloud management strategy, now is the time to develop one.
But what is the digital transformation?
It's a phrase that's often used by important players in the IT and communication world, and something you're likely to hear more of as time goes by. That's why it's important that your businesses can make the necessary changes before it's left behind.
Digital transformation and innovation go beyond the implementation of piecemeal systems. Do you want to truly embrace digital transformation? If so, your business needs to use technology to improve every aspect of your operation.
Modern technology and modern business solutions should play a part in how you interact with customers, how your employees go about their work, and how you deal with data.
Increasingly, digital transformation means using cloud infrastructure. But what is cloud infrastructure? Essentially, this removes the need to manage and maintain on-premises hardware. These costly and time-consuming functions are replaced by an outsourced cloud infrastructure service. And this will deliver huge benefits in terms of capability, cost, security, and resilience.
It might sound like a tall order. The journey will be easier if you bring in people with a proven track record of transformation. Businesses are increasingly recognizing the benefits of recruiting an experienced cloud architect. The benefits of digital transformation are, however, massive.
A business that embraces digital transformation will perform more efficiently. It will also deliver better customer service and crucially, receive higher revenue.
How does cloud communication relate to digital transformation?
There are lots of ways in which cloud communication can play a role in digital transformation. For one, all communications data is transferred and hosted by a third party on the cloud.
Think about all the money spent on maintaining on-site communications. By outsourcing all this technology, you're saving a large amount of money. You only pay for the services that you use, doing away with maintenance costs.
Cloud Communications can also offer solutions for video conferencing and internal messaging. This enables easy communication between you and your colleagues. You can also integrate communication into software as a service (SaaS). Software such as Microsoft 365 and Salesforce are great examples of SaaS cloud solutions.
This means a more efficient alternative to traditional methods of communication, such as phone calls and SMS messaging. You're saving money and delivering new functionality to your organization. It's a win-win.

Cloud management and communication can increase productivity
With cloud communication, you can unify your workforce and customer base. Everything is in one place: voicemails, chats, and other important files.
[Related Article - Remote Work Software for Building More Sustainable Companies]
Have you ever found yourself or your colleagues wasting time, trying to find a customer's contact details or a piece of correspondence? Proper cloud management helps to avoid situations like this, making these files easy to access.
It also means that all contacts are stored within one interface. Your staff is more connected, helping to encourage collaboration. Group chats replace email, meaning you can be sure your messages are getting to the right people when they need them.
Above all, it means employees spend less time switching between different methods of communication. A big part of digital transformation is the ability to work more effectively throughout your organization. By centralizing your communications data, you are helping to maximize workflow and improve productivity.
Add the use of RPA—bots that mimic human digital interactions—and you could boost productivity, accuracy, and savings even further. All of this innovation brings teams together, improves confidence, trust and team spirit.
It can take your phone communications system to the next level
As already alluded to, a key element of cloud communications is a more streamlined communications system. This will give benefits throughout your organization. This means replacing traditional telephone-based methods with internet-based chat. This is something that employees working in the office, and those working from home can take advantage of.
Many employers have looked to remote working as a solution to the barriers presented during the COVID-19 pandemic.
Cloud-based communications systems have been at the forefront of remote work solutions, allowing a remote employee to have access to the same resources as someone in the office. Cloud communications delivers many great features, and these services are developing all of the time.
-Auto-attendant, a virtual assistant, will greet callers.
-Automatic call distribution (ACD) will make sure that the call is routed to the right person.
-Call queueing will ensure that you don't lose out on potential customers if all your operators are busy.
-Call recording allows employees to share important details and clips with the rest of the team.
-Finally, voicemail forwarding, enabling voicemails to be passed onto other colleagues or translated into an email.
You can work from any device at any time
Today's innovations really do give a huge range of modern digital business solutions. As well as presenting fantastic options for remote working, Cloud Communication allows employees to access resources from any device, as long as it is connected to the cloud. This means if they are on the move and need to quickly access a document, they can do so on their phone or tablet.
This also opens up additional possibilities for collaboration; you no longer need to be on a specific device to work with teammates. As well as reducing the amount of time that it takes for people to get work done, you're improving the overall communication within the workplace.
You can work from anywhere. So, expenses can be entered via your phone whilst on the move or you can check this month's management accounts from your laptop in the hotel room. This leads to more versatile working, quicker turnaround, and higher productivity.
With all of this flexibility, you'll want to ensure that your software testing methodologies are appropriate for your transformation. Getting this right will give you a much smoother implementation.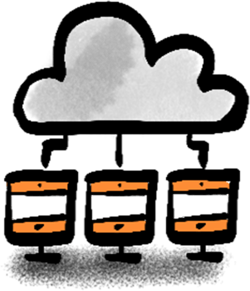 You're less likely to lose important data
There are all sorts of nightmare scenarios that could occur and result in the loss of important communications data. Accidental deletion, corrupted hardware, loss of a device (10,000 laptops are reported lost every year), the list goes on. To avoid situations like this, you'll want to have as many files backed up as possible. Luckily, cloud-based services back up your data, meaning file loss is much less likely to occur.
Cloud services have world-class resilience built in, massively reducing system downtime. This will reduce frustration and you'll have less unproductive time.
You can have a greener business
Climate change and the state of the environment are important issues for the general public worldwide. Businesses that are seen to be more environmentally conscious are often viewed in a more positive light than those that are not.
Making the switch to cloud communications is a great first step to creating a green brand. By switching to a cloud management platform, you're doing away with some of your reliance on physical hardware. You're also cutting down the amount of paper that you use and reducing your carbon emissions by using less energy.
You can receive better customer insights
With Cloud Communications, you can have easier access to customer information than ever. All of your communications data is collected in one place. As already mentioned, this means you can quickly access data recordings of calls, chat transcripts, and more.
You'll have the ability to access all of this information and the tools to create powerful visualizations. This will give you a much deeper insight into the kind of issues that customers are facing. You can use this information to improve the kind of service you are providing and generate better customer satisfaction.
It's a more secure system
There was a time when there were concerns around the security of cloud-based systems. Today, however, the opposite is true—there is a growing consensus that cloud communications are actually more secure than an on-premises system.
Third-party providers of communication cloud services have worked hard to build top-quality secure servers. These offer 24/7 security that you can have confidence in. Even if there is a data breach, all your information is backed up throughout the system, meaning that you shouldn't lose data.
When considering the fact that an on-premises system's security needs to be run in-house, there's a strong argument that outsourcing provides a more secure and cheaper alternative.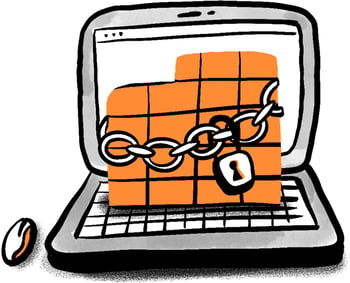 Make the switch as soon as you can
Embracing cloud communications is an integral part of digital transformation. Combining calls, emails and file exchange under one umbrella saves money, and time. It also increases the efficiency of your organization.
With so much potential, make sure your team has the skills to get the most out of these opportunities. A cloud engineer or cloud architect is a must-have role in a modern IT team.
Before long, the use of cloud communications will be seen as commonplace for a business. Don't get left behind—make the switch today and take your business to new heights.
Embracing transformation and innovation is key to the longevity of your business. However, finding the solution that fits can be extraordinarily difficult and time consuming. With the Valuer platform, we want to help companies discover their innovative potential.
Our platform provides data-driven insights that are generated by a powerful AI algorithm to help you get on top of new market opportunities and get innovation onto your radar. Embrace your business transformation and let Valuer help you get where you need to go.

Author Bio:
Severine Hierso is EMEA Senior Product Marketing Manager for RingCentral Office, the leader in cloud communications solutions, and is passionate about creating value, differentiation and messaging, ensuring a better experience for customers and partners.
She has gained extensive international Product Marketing, Market Research, Sales Enablement and Business development experience across SaaS, Telecommunications, Video Conferencing and Technology sectors within companies such as Sony, Cisco, Cogeco Peer 1 and Dimension Data/NTT.